What Brand Are You Most Excited About in 2020?
We want to know which brand you think will dominate the year, from established labels like Prada to up-and-comers like Bode.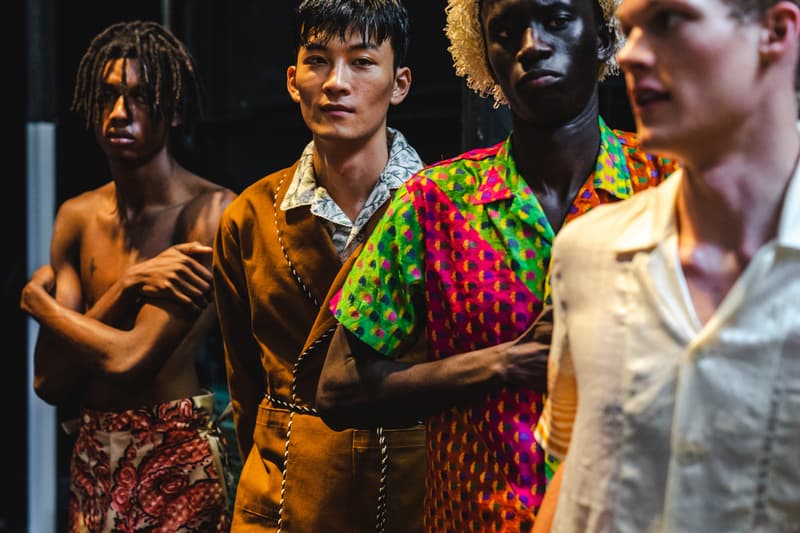 1 of 3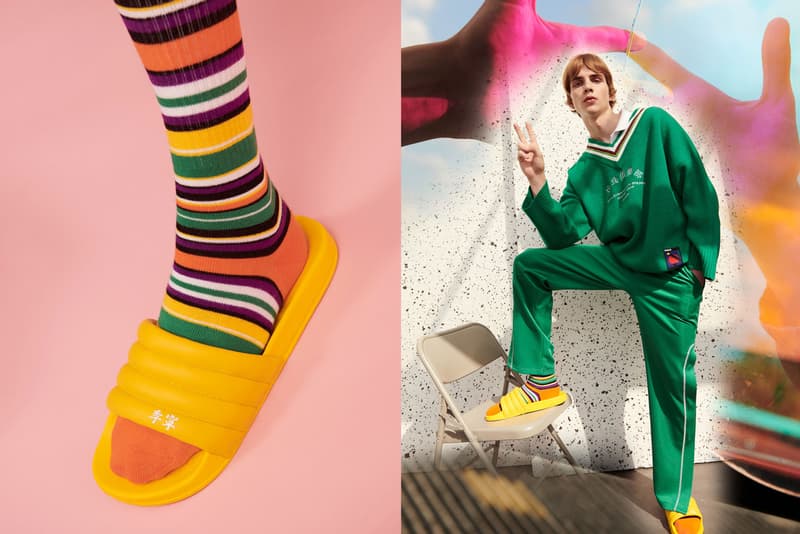 2 of 3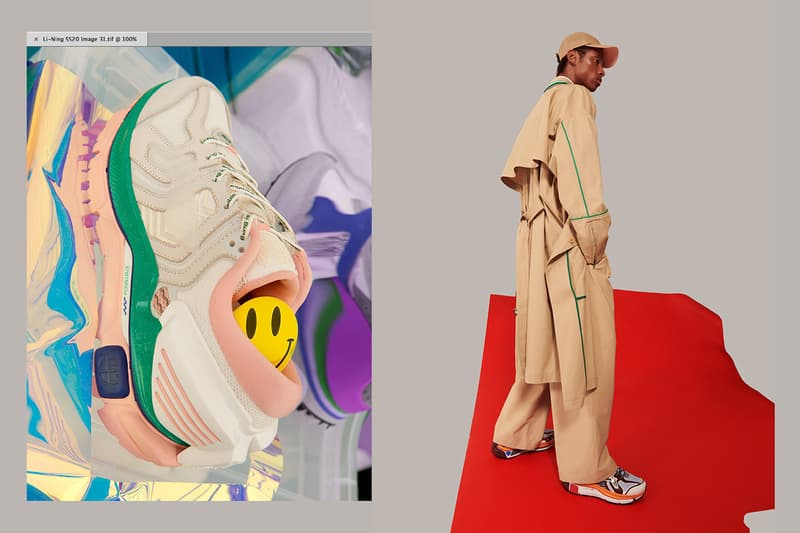 3 of 3
Between the constant shifting of creative directors from one house to another and the endless cycle of brand collaborations, it's a bit difficult to know exactly what we should be excited about when it comes to fashion. You have Raf Simons going to Prada, Chitose Abe of sacai looking to make couture for Jean Paul Gaultier and even Kim Jones' Dior preparing to release a collection with Shawn Stussy this year. On top of that, you have emerging names leveling up the playing field to earn their spot amongst industry elites. There's up-and-comer Kerby Jean-Raymond of Pyer Moss shaking up fashion with his thought-provoking social messages and Chinese brand Li-Ning determined to break past its sportswear roots to penetrate the more creative style market.
Ultimately, it's been a tough past few years for retail but the struggle has driven many big names to get creative with their profit goals and overall brand vision. Louis Vuitton and LVMH continue to prosper and dominate its competitors in the luxury sector, while Supreme, alongside investor Carlyle Group, has just launched a new San Francisco outpost with more expansions planned in the coming years.
If you've been paying attention to what's hit the runway in recent months or to the latest lookbooks for the season, then you have an idea of what to look out for in the coming months. The editorial team at HYPEBEAST too have closely inspected what's to come from the industry, and have selected some designers whose stock is poised to rise. But we'd like to know what our readers are most excited about for 2020 — what brands will you be watching closely at the start of the new decade? Take a look below at who made our roster and make sure to vote for which one you're most excited about this 2020 in the poll at the end.
Kiko Kostadinov
Within three years, Kiko Kostadinov blossomed from Central Saint Martins grad to a shining example of exciting, progressive menswear. His distinctive designs are shaped by challenging cuts and colors, but approachable silhouettes — including tweaked shirting, cropped jackets and baggy hoodies — are offered every season for fans not yet ready to delve into Kostadinov's uncompromising proportions. His collaborative Camper and ASICS shoes remain the most accessible angle of the brand — there's also an in-house footwear line on the way — accompanied by the function-indebted designs he develops with AFFIX and his womenswear line, overseen by sister designers Laura and Deanna Fanning.
Prada
Miuccia Prada's Raf Simons partnership may have deeper implications for the Italian brand but one thing's for certain: it's never been a better time to be a Prada fan. Along with a host of covetable accessories and sub-labels, the 100-year-old brand is constantly innovating, delivering a non-stop string of menswear goods that are simultaneously versatile and exceptional. More cutting-edge footwear, playfully-branded accessories, essential layering pieces and, of course, high-profile adidas collaborations are all in store as the year rolls on, shaping all areas of menswear in line with Prada's vision.
Moncler
Moncler's unstoppable ascension demonstrates the power of adapting streetwear codes to a luxury mindset. Two key elements of Moncler's Genius label — collaboration and drops — have helped the Italian label develop its reputation among a new generation of shoppers, reinforcing appeal for its classic puffer jackets and vests. Partnerships with major players and emerging brands alike — ranging from Awake NY and Hiroshi Fujiwara to RIMOWA and Rick Owens — draw all manner of consumers into the brand's fold, strengthening its core line as the brand's oeuvre expands.
Craig Green
One of the brightest names in British fashion, Craig Green possesses a design vision unlike any other. The humble Londoner is uniquely capable of building sculptural runway presentations and showpieces that translate neatly to covetable layering pieces. Green recently launched a host of accessible adidas sneakers and delved into genuine art pieces, a collectible counterpoint to his boundary-pushing menswear, which blends off-kilter shapes with more wearable pieces, each bearing Green's recognizable touch. Dangling straps, delicate embroidery and experimental textiles are rooted in wearable workwear shapes, transforming everyday garments into truly exciting menswear.
The North Face
In just the past several years alone, The North Face has solidified its position as a street-savvy heritage label thanks to a winning strategy of smart collaborations, covetable product and well-poised drops. Recently, the brand has brought the once-Japan-only PURPLE LABEL to select Western stores, continued to work with Supreme, introduced timely capsules and expanded the output of its sub-labels, ensuring a steady drip of goods that appeal to various markets. Surprising partnerships, thoughtful initiatives and the rollout of new technology keep fans on their toes, demonstrating The North Face's capabilities to keep progressing its design ethos without losing sight of its core adventuring audience.
Balenciaga
Ah Balenciaga, you had to have guessed the brand was priming for something big when it was announced that its creative director Demna Gvasalia would be stepping away from his role at Vetements. What we didn't expect was that something big would mean Balenciaga would announce its return to haute couture — for the first time since it was under the tutelage of founder Cristóbal Balenciaga at that. Whatever else Balenciaga does this year, the fashion world will be watching closely as the Georgian designer offers his take on couture come July.
Bode
Bode represents the way menswear is likely going to look for the next decade, that is eclectic, colorful and sustainable. Founded by Emily Bode in 2017, the brand has already snagged recognition from LVMH and the CFDA. Bode ended 2019 by opening a New York City store and began 2020 by snagging the Woolmark Prize, earning the panel's inaugural Karl Lagerfeld Award for Innovation. With the likes of Harry Styles among Bode's devoted fans, we can only imagine what's in store for the label for 2020.
Jacquemus
Jacquemus' star power only seems to rise as its bags get even smaller. Founder Simon Porte Jacquemus expanded his line to menswear in 2018, showing a particularly buzzed-about SS20 show in a field of lavender in the South of France. His co-ed FW20 collection shown earlier this year was far more subdued in setting, but still on-trend sartorially speaking with a mix of neutrals and neons. The question for 2020 is whether Jacquemus can be known as more than just the brand that does tiny bags — but since it launched jewelry versions of said bags this past January, maybe it's more than content with that moniker.
sacai
We were already excited about sacai going into 2020 — Chitose Abe collaborated with Nike to make one of our favorite sneakers of 2019 and released a follow up to her take on the LDWaffle earlier this year, not to mention the kit she created with Nike for rising tennis star Naomi Osaka for the 2019 US Open. But then we heard that Abe will be the first to design the next phase of Jean Paul Gaultier couture, and suddenly the year is looking even more exciting for her already lauded Japanese brand.
Martine Rose
Martine Rose's namesake brand has had a loyal following for over a decade, but it's in the past few years that the London designer has snagged wider recognition. That's thanks in part to critical acclaim with nominations for prizes from LVMH and the BFC, but also to a hyped collaboration with Nike. We'd like to think that momentum from the end of the 2010s will carry Martine Rose into a strong showing in 2020, but only time will tell.
Rick Owens
Designer Rick Owens already made some noise early this 2020 when he announced a partnership with Italian luxury label Moncler on a special apparel release. The American-born designer is also coming off a busy 2019, winning the CFDA Menswear Award as well as releasing two new books. As Owens continues his fruitful momentum, fans of the brand should be excited to see the debut of the creative's glam rock-inspired Fall/Winter 2020 range. His current drops are also much to be talked about as the fashion icon gets braver with brighter colors and more complex construction methods as seen with his newest SS20 Tecuatl pieces.
Aimé Leon Dore
Aimé Leon Dore redefined "grownup" streetwear by mixing preppy styles with tried and true basics like tees, knits and button-downs. In the process, designer Teddy Santis elevated the perception of downtown cool for fashionable New Yorkers. ALD already has a slew of noteworthy collaborations under its belt — Woolrich, Puma and Timberland to name a few. More recently, die-hard fans praised the brand's New Balance sneaker collab but it's automotive partnership with Porsche is what really set the tone for ALD this 2020. Even without the collaborations, Aimé Leon Dore is poised to continue being a streetwear favorite with its versatile designs, cozy cuts and accessible price point.
Off-White™
Virgil Abloh has become the poster boy for luxury streetwear as he was one of the first few designers to really introduce the fashion genre to the masses. Off-White™ continues to strive even with Abloh also at Louis Vuitton Men's, and that's a testament to the 39-year-old designer's constant drive for creativity. We've seen OW collab with Futura and release a home goods line as of late. But the products that make the most noise for the New Guards Group brand are its Nike collab shoes. A highly-coveted Air Jordan V was one of its more recent drops but a new white Air Jordan 4 shown on the womens FW20 runway is already garnering buzz from die-hard sneakerheads.
Li-Ning
Chinese brand Li-Ning wants the world to know that it's more than just a sportswear brand but also a premier name for fashion-forward designs. The company's biggest noise maker has been its partnership with retired basketball player Dwayne Wade. However, with its recent run of global fashion shows and output of wildly-designed sneakers, Li-Ning is looking to tap further into the growing streetwear market. To make a statement, it recently debuted a capsule alongside iconic Chinese actor Jackie Chan during Paris Fashion Week. It wouldn't be surprising at all if Li-Ning expands its fashion-forward initiatives with bigger partnerships and more daring designs.
KAPITAL
KAPITAL is practically advanced fashion for Japanese streetwear purists. While the brand does take pride in its elite construction methods, it's not necessarily the complete selling point as compared to visvim or even sacai. Moreso, KAPITAL consistently infuses fun, colorful flair throughout its designs and that's one of the main reasons it made our Best Fashion Brands list last year. 2020 is no different for KAPITAL founder Toshikiyo Hirata as he and the label are set to drop more awe inspiring pieces like its Kamakura anoraks or American quilt-constructed trench coat.
Stüssy
Make no mistake that Stüssy is a legacy streetwear brand and one of the first labels to put streetwear on the map. The California-based imprint is still a strong favorite amongst the younger and older generation of fashion fans, too. At the beginning of this year, it connected with COMME des GARÇONS for a 40th-Anniversary release in the form of a varsity jacket that sold out within seconds of its drop. A Nike Air Zoom Spiridon collab shoe is also slated to release this 2020, giving proper attention to Stussy's anniversary and legacy as a trusted name in street culture.
Sies Marjan
Sies Marjan creative director Sander Lak's aesthetic mix of romance and sophistication made him a fashion industry darling overnight. With an already established womenswear line, Sander expanded to menswear at the end of 2017. Rich, textured fabrics, warm hues and relaxed silhouettes have been his signature design elements, resulting in pieces favored by both fashion insiders as well as discerning style hunters. Both his Fall/Winter 2020 womenswear and menswear range has garnered praise by critics too and these positive acknowledgements should be an indicator of where the New York City-based house is headed.
Pyer Moss
Simply put, Pyer Moss founder Kerby Jean-Raymond had a stellar 2019. He was nominated for the CFDA's Menswear Designer of the Year, earned the Pratt Fashion Visionary Award and landed an artistic director role at Reebok. The designer maintains a crucial place in fashion in that he consistently champions Black voices in his work, as exemplified by his third collection's homage to Black musicians' contributions to rock n' roll. With that in mind, we're anxiously awaiting where Jean-Raymond takes Pyer Moss does for 2020.
Louis Vuitton
Louis Vuitton remains unparalleled in the way it's perfected the intersection between luxury and streetwear. That said, Virgil Abloh faces stiff competition as his colleagues like Miuccia Prada, Raf Simons and Kim Jones are also looking to further bridge that gap between the two fashion extremes. But the brand did begin 2020 by purchasing the second-largest diamond in the world, so perhaps the house is taking a "more is more" approach to this decade. That's in addition to its buzzed collaboration with League of Legends (courtesy of womenswear designer Nicolas Ghesquière), potentially setting the stage for a luxury fashion e-sports race, and the unveiling of an NBA trophy.
Supreme
Supreme is no longer the streetwear underdog — it's the big fish in an ever-expanding pond. Although dissidents vocally pine for the brand's "glory days," we may very well be living in them. This is evident in both the explosive demand for the New York stalwart's Spring/Summer 2020 drops — particularly, the less-limited Air Force 1 collaboration, red Oreos and (free!) Box Logo poncho — and plenty of forthcoming collaborations. Supreme also offers plenty of underhyped goods, delivering twists on seasonal staples, including wearable patterned shirts and remixed carpenter pants.
Poll
What brand are you most excited about for 2020?
Li-Ning
Aimé Leon Dore
Prada
Other
Bode
Supreme
sacai
Off-White™
Kiko Kostadinov
KAPITAL
Louis Vuitton
Stüssy
Jacquemus
Pyer Moss
The North Face
Balenciaga
Craig Green
Rick Owens
Moncler
Martine Rose
Sies Marjan