Lil Uzi Vert's 'Eternal Atake' Is Finally Here
The nearly three year wait is over with 18 new songs.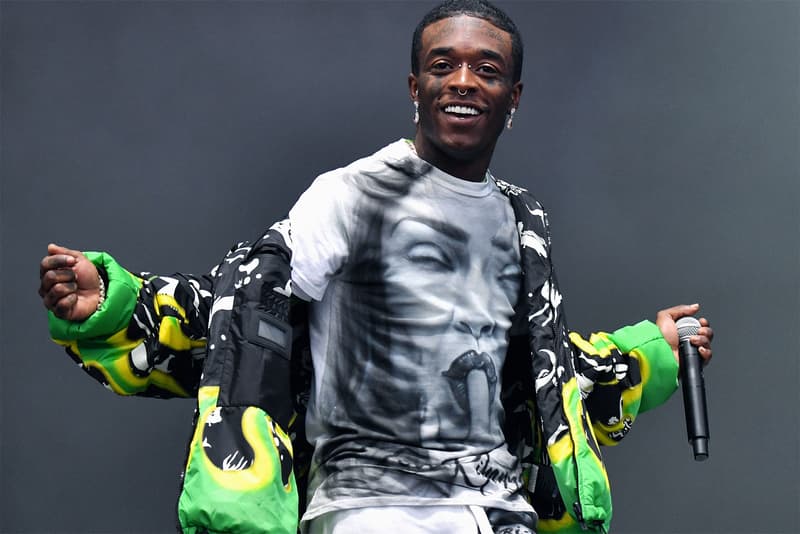 So much for dropping next Friday. Lil Uzi Vert has released Eternal Atake a week early, taking to Twitter to announce that his new project is now available on all major streaming platforms after years of set-backs, label issues and a public feud with DJ Drama. Uzi's ramping up of Eternal Atake picked up some steam with a series of singles, first with the grim, horror film inspired visual for "Sanguine Paradise" last summer, then with the Nardwuar and Tyler, The Creator sampling dance record "Futsal Shuffle 2020" that led to a viral craze on TikTok. The following Backstreet Boys sampling "That Way" serves as Eternal Atake's bonus track to round out the effort.
The album drew nearer once Uzi hosted a public poll on Twitter to choose his next album cover and dbuted an ambitious trailer for the project featuring a UFO cult abduction. The 18-song tracklist followed and while there's no "XO Tour Llif3 Part 2" here, that's hardly the point. Uzi is in top form, rapping furiously with just straight bars over tracks like "POP" and tapping The Internet's Syd as the lone feature for the introspective and soulful "Urgency." Chief Keef also earns a production credit on the standout track "Chrome Heart Tags."
Eternal Atake is a high energy, resounding display that shows Uzi's growth over the past few years, refining his skillset while simultaneously retaining his incredible ear for melody that made his music so addicting in the first place. While plenty of fans had given up hope at the seemingly endless label purgatory the 25-year-old found himself in, the full hour of new material delivers on the Philadelphia rapper's promise and is undeniably 2020's most major release thus far.
Listen to Eternal Atake below. In more music news, Megan Thee Stallion released her new nine-track project SUGA, introducing her new "Sensitive Gangsta" persona.
YALL READY TODAY IS THE DAY !!!! FUCK NEXT FRIDAY WE DOING THIS NOW !!!!!! #ETERNALATAKE BABY PLUTO ????

— BABY PLUTO ?☄️?® (@LILUZIVERT) March 6, 2020