UPDATE: Lil Uzi Vert Responds to DJ Drama's 'Eternal Atake' Comments
This is one big mess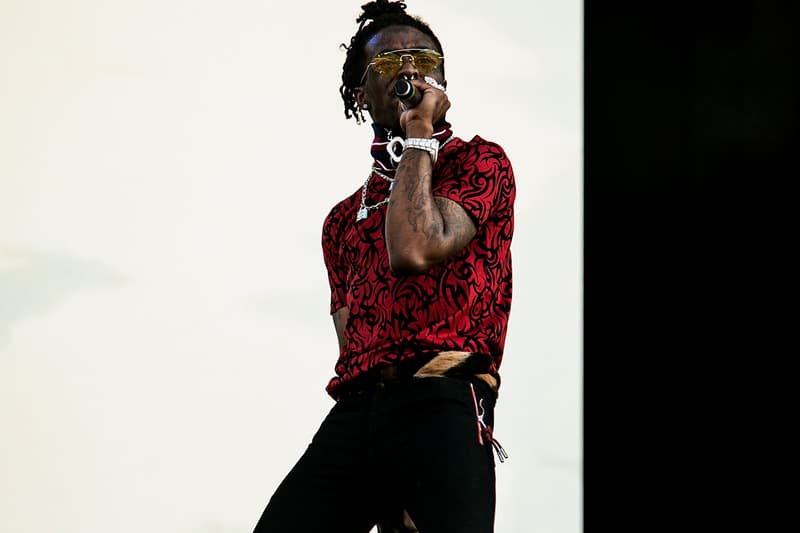 Update: It seems like Lil Uzi Vert has responded back to DJ Drama. Lil Uzi Vert took to Instagram on Monday (March 25) to respond to Drama. "If you want your album 2 drop Number One Rule don't hang with the boss girlfriend," he wrote in his first Instagram Story post, before sharing another with a message reading, "Let the guilty answer all the blogs. FREE UZI."
Uzi later shared that he is back in the studio thanks to Roc Nation. Most recently, NAV claimed that Uzi was blocked from appearing on the Toronto native's new album Bad Habits, which dropped last week. "DJ Drama and Don Cannon won't clear his verse legally," Nav wrote on Instagram. "I used to be a big fan of them since Gangsta Grillz mixtapes and thought they support new artists. I guess it's all about the $$$$ for them now!"
See the social posts below.
Original Story: Lil Uzi Vert announced he was "done with music" and had "deleted everything" back in January, weeks before fans expected his second album, Eternal Atake, to drop.
The Philadelphia rapper was also meant to feature on the recently released Nav album Bad Habits, however, the Toronto rapper claimed Uzi's Generation Now team DJ Drama and Don Cannon had blocked him from featuring. DJ Drama squashed the claims, and has gone on to announce Generation Now's stance on Uzi dropping the highly-anticipated album.
Commenting on DJ Akademiks' Instagram post, Drama stated that "Uzi should put EA out tomorrow or any day he wants,"before adding that "he has me & Cannon's total support and blessings to drop it." Following Uzi's announcements in January this year about retirement, this week's comments from DJ Drama reveal Uzi may not be as done with music as he said, and may have the freedom to drop Eternal Atake in the future.
For more music, check out the HYPEBEAST roundup of this week's best new tracks.