Tommy Hilfiger Will Shut Fifth Avenue Global Flagship Store Soon
The label's Miami store is also going.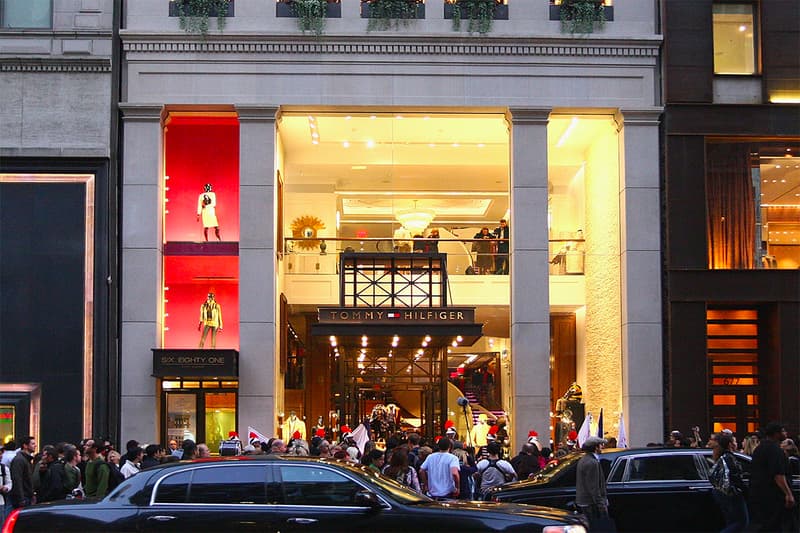 Tommy Hilfiger has announced it will be closing the doors on its global flagship store on Manhattan's Fifth Avenue. The 22,000sqft store at 681 Fifth Avenue will be yet another loss to the district, following the likes of Ralph Lauren Polo and GAP.
In 2009, Hilfiger opened the fourth floor to its flagship store following growth, marking the occasion as a "pinnacle moment" for the label. Today, Tommy Hilfiger continues to see growth, with its revenue growing by 11% in 2018 Q3, reaching revenues of $1.1 billion USD. Despite this, the company is facing the increasingly difficult battle of the internet, and aims to tackle it.
Daniel Grieder, chief executive officer of Tommy Hilfiger Global and PVH Europe explained the decision to WWD: "in line with our strategic objective to further reach and engage with digitally-savvy North American consumers, we will focus on next-generation retail experiences and partnerships to stay ahead of today's continuously changing shopping habits and preferences.
"This means we are reshaping our retail landscape in North America, closing the New York City Fifth Avenue Tommy Hilfiger store and the Tommy Hilfiger store on Collins Avenue in Miami, Fla. Leveraging our store-of-the-future concepts rolled out in the global retail landscape, going forward North America will be the lighthouse region to develop and test new modular, digitally-infused retail concepts."
Rumours suggest that the brand may look to pop-ups in the near future, tapping into its "See Now Buy Now" fashion show concepts and numerous younger-audience focussed collaboration with the likes of Lewis Hamilton and Zendaya.
In other news, Nike's shares fell in Q3 after slowing North American sales.