Best New Tracks: Tame Impala, Gunna, Shlohmo, Flume, Mach-Hommy & More
Another great week.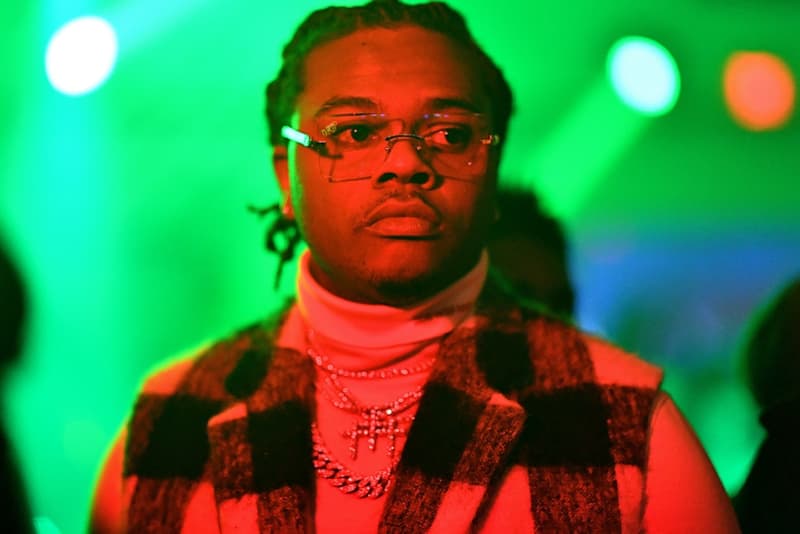 Last week, our Best New Tracks series spotlighted new releases from ScHoolboy Q, Chief Keef, YG, Anderson .Paak, Offset and others. Now, we're shining the spotlight on Tame Impala, Gunna, Shlohmo, Flume, Mach-Hommy, DJ Muggs, MBNel, BOE Sosa, Prada Mack, Geechi, O'Way, 70th St Carlos and Rucci.
Flume – Hi This Is Flume
More than two years after sharing the Skin Companion EP II, Flume returns with a new full-length project titled Hi This Is Flume. Billed as a mixtape release, the genre-bending Australian sound-sculptor's latest offering delivers 17 new tracks, including collaborations with JPEGMAFIA, Eprom, SOPHIE, slowthai and others.
Gunna- "Richard Millie Plain"
Following up last month's video for "Big Shot," Gunna continues to support his most recent solo album, Drip or Drown 2, by debuting a new vignette for one of its standout selections. Specifically, "Richard Millie Plain" becomes the latest Gunna record to receive a visual treatment. Directed by AWGE, the music video for Gunna's Turbo- and Ghetto Guitar-produced record was filmed in New York City and features an array of Richard Millie watches and artfully-shot still shots.
MBNel & BOE Sosa – "Next Up"
Following up last year's Lifestyle LP, rising Stockton rapper MBNel is planning on releasing another new album known as Misunderstood on March 29 via EMPIRE. To introduce that project, he's teaming up with fellow Northern California up-and-comer for a new single titled "Next Up." According to MBNel, "Next Up" is about "two upcoming youngsters putting it down for their respective cities."
"I feel like a lot of people box in certain people, but's there more to it than what they see and hear so I'm trying to let the supporters hear my stories on every side of the fence — which is why I showcase different melodies, patterns, and go from rapping to singing," MBNel tells us, elaborating on the the themes of his upcoming album.
Prada Mack & Geechi – "TLC"
Following several months of buzz-building, Play Runners Association rappers and Oakland representatives Prada Mack and Geechi are coming together to release a joint album on April 12. Known as Tag Team Champions, the forthcoming project will serve as the debut full-length album for both artists, and aims to solidify their spot as the third major act under the PRA banner. For our first taste of Tag Team Champions, the ALLBLACK affiliates reconnect for "TLC," Tag Team Champions' lead single.
"My brothers, my family, my daughter, my mom, everything I been through in life, that's what motivates me when I rap. There's not a rapper out here that will motivate me, because I really feel like we're the realest — I don't feel like nobody else realer," Geechi tells us. "When I'm in the studio, everything comes from the heart. This is all the shit I've been though, and ain't no one been through that shit with me except Prada and BLACK and them."
"My motivation is my family every time," Prada Mack explains. "I look up to my n***as and who I see in the mirror. That's just how much I love me and the gang, and how much I believe in us."
Shlohmo – The End
Four years after the release of the Dark Red LP, Shlohmo reemerges with his third studio album, The End. Shlohmo's new release features 13 new tracks, and is billed as a project that's "vaguely" about the apocalypse, "but from the viewpoint of smoking on the couch during the extinction event."
Mach-Hommy & DJ Muggs – "Stain Glass"
Mach-Hommy and DJ Muggs are planning on releasing a joint album titled Tuez-Les Tous on March 29 via the latter artist's Soul Assassins record label. To support that project, the duo unleash a gritty, grimy new single, "Stain Glass."
"His flow is ridiculous. To me, he's like a jazz musician, like Miles Davis. The way he raps, he'll go totally off-beat then come back on-beat," Muggs says, sharing his thoughts on his "Stain Glass" collaborator. "His references––you've never heard his references. His rhyme patterns––you've never heard them. He flips from English, to Creole, to Spanish, and he evokes that hard, gutter, street shit without having to be like 'Yo, I'm slangin' dope, I got the homie that's the shooter, I'm from the hood.' It's mad unorthodox."
Rucci- "Till The Day I Die"
Revisiting a single he dropped in November of last year, Rucci continues his incredible hot-streak for a new video in support of "Till The Day I Die." Notably, the clip was directed by Mr. Real Movie, his go-to visual collaborator and music video director.
"With my shit, I'm bringing back that original West Coast sound," Rucci told us in May of 2018. "It's that 90s shit, but still has that swag with it. I'm still talking about the culture and day-to-day shit, but mixed with that gangsta shit. It's like that fly gang-banging shit, but on a whole other level now."
"The music I'm making now, I'm talking shit but I'm talking it in a calmer way — like RBL Posse-type shit mixed with some Bone Thugs shit, but then tapping in to my Hispanic side," Rucci adds.
O'Way- "Be In Front"
San Diego rappers O'Way and MemoTheMafioso currently share the title of "San Diego's best new rapper," and it's hard to even think of another up-and-comer from their city who can come close; if they both continue to deliver new releases at their current rates and evolve as lyricists, it will only be a couple years until they share the title of "San Diego's best rapper," regardless of era. For his latest release, the currently-incarcerated O'Way (#FreeOway) unleashes more potent pimp-talk for "Be In Front." Serving up a sound that comes across like a fusion of Sada Baby and Drakeo the Ruler, O'Way has pieced together a unique style that sits leagues away from his competitors — even those aforementioned comparisons don't do his flow and approach justice. When it comes to the new era of West Coast hip-hop, O'Way is easily in a lane that's entirely his own, and you should definitely be keeping a tab on his growing body of work.
70th St Carlos – "Sacrifices"
70th St Carlos is one of the most unique and talented up-and-comers in Louisiana's incredible rap scene. Keep an eye on him and don't sleep on his forthcoming full-length project.
Tame Impala – "Patience"
With their fourth studio album in the works, Tame Impala are focusing on building anticipation and securing support for their next LP's release by debuting a new single, "Patience." This latest record is Tame Impala's first major release since 2015's Currents album, and comes to us one week before the group is scheduled to hit the Saturday Night Live stage.