Best New Tracks: ScHoolboy Q, Anderson .Paak, YG, Chief Keef, Offset & More
Lots of quality new sounds for you to check out.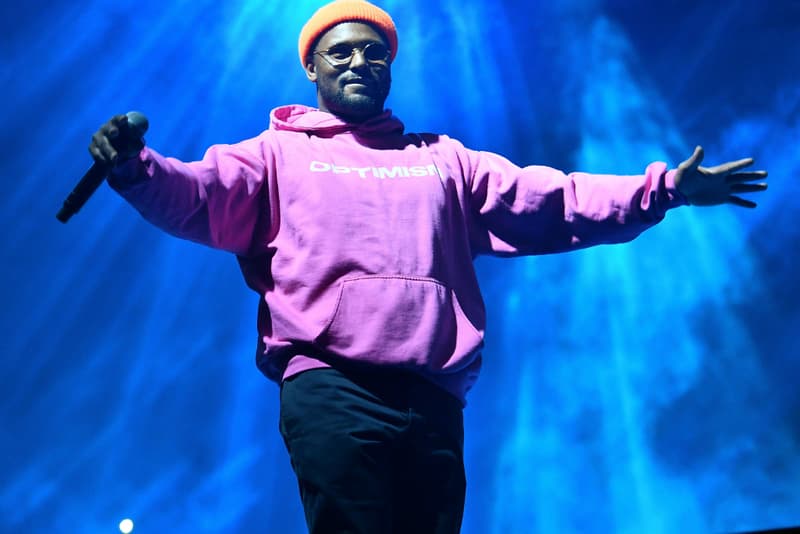 Last week, we celebrated International Women's Day by spotlighting new releases from Rina Sawayama, Queen Key, Wild Belle and other exceptionally-talented female musicians. For this week's entry in our Best New Tracks series, we're honoring projects, videos and singles from ScHoolboy Q, Anderson .Paak, Chief Keef, YG, Zaytoven, Offset, Lil Keed, Lil Gotit, Sada Baby, Mustard, 03 Greedo, E-40, Cinco, Peezy, DaBoii, Natia, Offset Jim, Airplane James and 42 Dugg.
Chief Keef & Zaytoven – Glotoven
Chief Keef teams up with Atlanta super-producer Zaytoven for a new collaborative album known as Glotoven. The 12-track project marks Sosa's first studio album since Dedication in 2017 and comes with only one guest feature, which is delivered in the form of the Lil Pump-assisted "Old Heads And Regretful H*es." In an official press statement, Zaytoven called the project one of his "favorite albums" because it challenged him to "produce with youthful, unorthodox creativity."
E-40 – "Melt"
Among the upper echelons of rap's veteran class, E-40 is one of the prized gems. Several decades into the game, the West Coast legend has solidified his spot as one of his region's greatest artistic and cultural exports (it's deeper than rap) and is still managing to stay relevant and effortlessly-clever. Planning to drop another new album,
Practice Makes Paper, 40 Water delivers a new single to introduce the effort, "Melt."
Peezy – No Hooks 2
Continuing the bars-only approach of last year's No Hooks project, Detroit rapper Peezy cooks up it sequel, No Hooks 2. No Hooks 2 features 10 new tracks, including collaborations with Payroll Giovanni ("Loyal to the Game"), Roley Gang Blue and Lil Perry. Further supporting the release of his latest project, Peezy is also sharing a new music video for one of its standout cuts, the David Wessin-produced "No Limit." Besides producing "No Limit," David Wessin is also credited with being No Hooks 2's executive producer.
"The first one was in high demand, everybody was asking for me to do it … It was successful, so it only made sense for me to make a part two," Peezy tells us. "This is like a sequel I want to continue in due time; I want to go up to four or five or something, and it was the perfect time to drop a part two … all bars, all the way through."
Lil Keed & Offset – "Move It"
Two styles of Atlanta rap collide for "Move It," a new collaborative single from Lil Keed and Offset. Produced by Pyrex and Southside, "Move It" serves as Keed's first official release since dropping Keed Talk to 'Em last year. Lil Keed is continues to quickly ascend up the rap-ranks, and songs like this will only add to his momentum.
Lil Gotit – Crazy But It's True
Like his musical partner-in-crime Lil Keed, Lil Gotit is enjoying the sort of swift rise to the top that only a select few A-list rappers are blessed with. Continuing his remarkable campaign, the young star delivers a new full-length project titled Crazy But It's True. Lil Gotit's second full-length release, Crazy But It's True is made up of 18 new tracks, including records with Gunna, Lil Durk, Hoodrich Pablo Juan, Yung Mal, Marlo, Guap Tarantino, Slimelife Shawty, B Slime, StickBaby, Lil Co and, of course, Lil Keed. For production, Dun Deal, Wheezy, Richie Souf and other talented beatsmiths step in to lace Lil Gotit with the right sonics.
Sada Baby – "On Gang"
Detroit's contemporary rap scene has produced more top-tier talent than any of its past eras have been able to, and not only is the city's regional hip-hop arguably at its strongest point in history, it's getting even better. Sada Baby is one of the driving forces behind the aforementioned movement, and his recently-released Bartier Bounty project is already an "album of the year" contender. Continuing to support that LP, the Motor City superstar-in-the-making serves up a visual for one of Bartier Bounty's many standouts, "On Gang."
Airplane James- "FWU"
West Coast artist Airplane James is planning to release a new project known as Eastside Special later this year, and he's introducing that release by sharing its lead single, "FWU." "FWU" boasts production from the duo of Saltreze and SoundsLikeTC, and also features Sham1016 as a guest collaborator.
"This is a South Central love story. I wanted to do it over Tony Toni Tone's 'Anniversary,' that's one of my favorite joints and I felt nobody flipped it the right way. I wanted to do it justice," Airplane James tells us, opening up about his latest record. "The concept behind this was just to showcase a eastside LA n***a could be vulnerable and to just take a swerve out of the norm of the glorified streets, and put a spotlight on what else goes on in the hood, something real. Something genuine, that's relatable to all."
Anderson .Paak – "King James"
Oxnard isn't even a year old, but Anderson .Paak is already gearing up for the release of it follow-up LP, Anderson .Paak's Ventura. Scheduled to debut on April 12, Ventura will give listeners 11 new tracks to digesting, including collaborations with Andre 3000, Snmokey Robinson, Brandy, Jazmine Sullivan, Lalah Hathaway and Sonyae Elise and a posthumous appearance by Nate Dogg. Introducing the direction of Ventura and giving fans a taste of what's to come, Anderson .Paak serves up its lead single, "King James."
"[Dre] let me have a lot of leeway on Ventura. He was like, it seems like you got it. I spread my wings on the production and on the writing and on these collaborations. Again, very ambitious, working with icons on this one as well," Anderson .Paak shared in a recent interview.
42 Dugg – Young & Turnt
More new heat from Detroit courtesy of fast-rising young rapper 42 Dugg. For his second full-length studio project, the Yo Gotti- and Lil Baby-cosigned artist rounds up 12 new tracks for Young & Turnt. Helluva and Antt Beatz handle a large part of the production on Young & Turnt, while Tee Grizzley, Babyface Ray, Lil Baby, Yo Gotti, Peewee Longway and Blac Youngsta step in for additional bars.
Mustard, 03 Greedo & YG- "Wasted"
03 Greedo may currently be behind bars, but thanks to his Gucci Mane-esque work ethic, he has plenty of recorded and unreleased music to hold him down until the very last day of his sentence. For Greedo's latest drop, he's joined by Mustard and YG For "Wasted," the lead single in support of 03 Greedo and Mustard's forthcoming Still Summer in the Projects album. Still Summer in the Projects will see release on March 29.
Natia – The Appetizer
Up-and-coming southern California emcee Natia's latest studio project, The Appetizer, is essential listening for those who were truly raised on rap and still value the sort of bars-and-beats blends that have produced hip-hop's classic, culture-shifting sounds. An EP effort, Natia's latest release is made up of six new tracks, including a collaboration with 5MIL and contributions from producers Chris Paul, Richie Louie, Sunny Marley, 1youngpurp and Ashton McCreight.
"This project is just a taste for what I got cookin' next. I threw down different styles on it so you can hear my versatility. I did this so no one can compare me to any of this over-saturated shit that's out now. I made this really for the seeds, the children to hear what real hip hop is and what it means to me. Everything is real about what I say cause I been through hell & back thrice my n***as can vouch haha," Natia tells us. "From sleepin' at a Westchester skatepark in LA to buyin' my own apartment wit' my name on it. Came so far from the bottom now I'm doing my first show in SXSW this year thanks to Jeff Weiss(POW) and I'm excited as hell. I'm from the Renaissance Family, an in-house team of wise men who want the same things I want; members like L8 Night and 5MiL to my engineer Roy Rollin boost my morale and work ethic. This project you can hear hard work and originality at its best. My next album will be called Natia The God LP, so don't get too comfortable with The Appetizer haha."
Cinco – "BGM"
Long Beach's Cinco is not only one of his city's best up-and-coming artists, he's also arguably the best shit-talker in his hometown's contemporary rap scene. Within the confines of Long Beach's current musical output, it would be pretty tough to find villainy this enjoyable and clever. As like-minded superstars like Blueface soar, Cinco is one to keep an eye on in 2019.
ScHoolboy Q- "Numb Numb Juice"
It's ScHoolboy Q season. Returning to the forefront of the rap realm, the TDE lyricist shares a new visual and single, "Numb Numb Juice." The track is produced by the team of Hykeem Carter, DJ Fu and Nez & Rio, while Dave Free and Jack Begert are responsible for its video. It's been three years since ScHoolboy Q's previous studio album — the Blank Face LP — first arrived, and it looks like he's ready for his next major full-length release.
Offset Jim – "Play Runna"
ALLBLACK's PRA crew is one of the best crews in modern West Coast rap, and they're just getting started. Revisiting his debut project No Pressure, Offset Jim teams up with director Stacking Memories for a visual in support of EP cut "Play Runna."
"I'm just telling my life story, that's basically what I do; I talk about shit I seen, shit I did," Offset Jim told us. "With the rap shit, I'm an artist, I'm a painter. I want to paint a vivid picture in your head and you can picture everything that I'm saying, word-for-word. It's all real shit, all facts. This shit ain't playing with me … Anything I'm talking about, I really been through it or seen it. I ain't telling nobody else's story, I'm telling my story. A lot of these n***as ain't even got a real story to tell, I got a real story to tell."
DaBoii- "Kyle"
Rapping as if he's in a competition to cement his position as his group's best emcee, SOB x RBE rapper DaBoii continues his impressive streak with another striking solo release, "Kyle." Debuted via its official video, "Kyle" is DaBoii in his sharpest form.