Upgrade Your Grooming Routine With These Luxury Skincare Products
If Frank Ocean is using a retinol, you can too.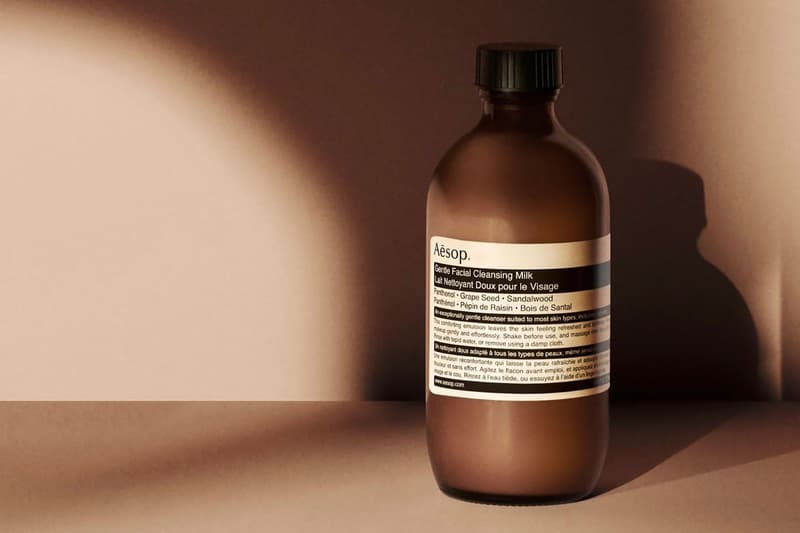 The luxury skincare trend is showing no sign of slowing down, and, as evidenced by the new KITH x Estée Lauder collaboration, beginning to infiltrate the streetwear world. There's no shortage of stylish skincare products on the market, ranging from cleansers to night cream. And, as you know from reading Frank Ocean's recent GQ profile, there's no reason for men not to step up their skincare game with a retinol or night cream. If you're new to the world of high-end skincare, we've rounded up the top products from brands like MALIN + GOETZ, Shiseido and more.
Cleanser
Product: Aesop Gentle Facial Cleansing Milk
Where to buy: Aesop

Aesop is perhaps known for its hand soaps, which are the brand of choice for stylish hotels, bars and restaurants everywhere. But the brand makes everything from toothpaste to face wash, including this soon to be released cleansing milk. The gentle cleanser is ideal for sensitive skin types. Pick up a bottle when it launches on April 2.
Essence
Product: Shiseido "THE GROOMING" × "kolor" Moisture Effector
Where to buy: Shiseido JP
Essences act as an extra step in your skincare routine after cleansing to help your skin better retain moisture, and are standard in Korean beauty habits, though less common in Western brands. As part of its collaboration with kolor, Japanese brand Shiseido will launch its own take on the popular product.
Retinol
Product: Sunday Riley A+ High-Dose Retinol Serum
Where to buy: Sunday Riley

If you didn't know what retinol was before, you likely do now after reading Frank Ocean praise the skincare ingredient. Sunday Riley makes the gold standard of retinol, which is popular for reducing wrinkles, as well as uneven textures and complexions.
Mask
Product: DR. JART+ Hydration Lover Rubber Mask
Where to buy: Sephora Luka Sabbat is a known fan of DR. JART+'s rubber masks, a slightly more hi-tech take on the more common paper or fiber masks. The two-step set includes both an ampoule serum and a rubber mask, ideal for skin prone to redness and irritation.
Eye serum
Product: The Ordinary Caffeine Solution 5% + EGCG
Where to buy: The Ordinary
At under $10 USD, this one isn't so much a luxury product as it is a stylish staple for any skincare obsessive's stash. For puffy eyes, many swear by The Ordinary's caffeine eye serum. The solution promises to reduce under eye bags, though it doesn't provide any moisturizing capabilities. For that, you'll need an eye cream.
Eye cream
Product: MALIN + GOETZ Revitalizing Eye Cream
Where to buy: MALIN + GOETZ

Like Aesop, MALIN + GOETZ is well-known for its status home and bath products, like candles and body wash. The brand also makes this popular eye cream, which contains amino-acid peptides to reduce fine lines around the delicate eye area.
Moisturizer
Product: Good Science Beauty Skin Firming Cream
Where to buy: Good Science Beauty

There's no excuse not to have a moisturizer in 2019. If you're late to the game, pick up Good Science Beauty's Firming Cream, which promises to improve the skin's elasticity.
Night serum
Product: KITH x Estée Lauder Advanced Night Repair
Where to buy: KITH

Estée Lauder's Advanced Night Repair serum is one of the brand's most hyped skincare products. Now that it has the KITH brand of approval, why shouldn't it find a home in your bathroom cabinet? Use it before going to bed to wake up with brighter, smoother skin.