Craig Green Drops Rain-Proof Plastic Bucket Hats
An avant-garde umbrella alternative.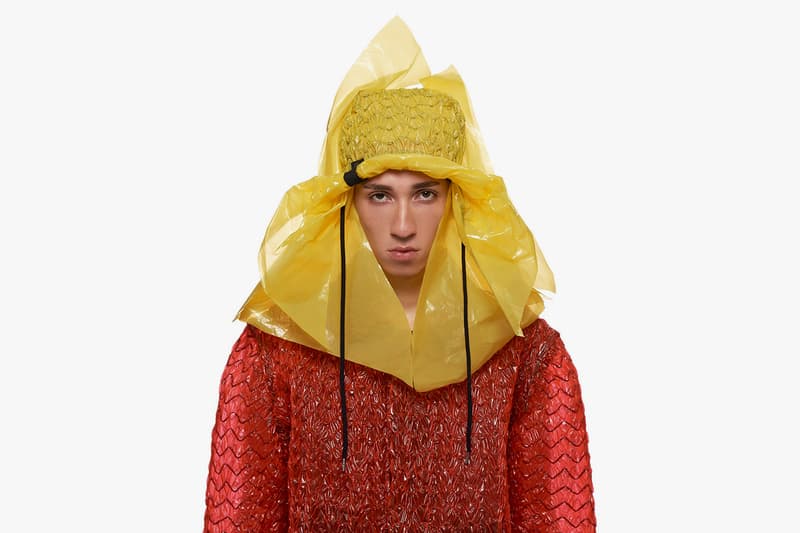 1 of 8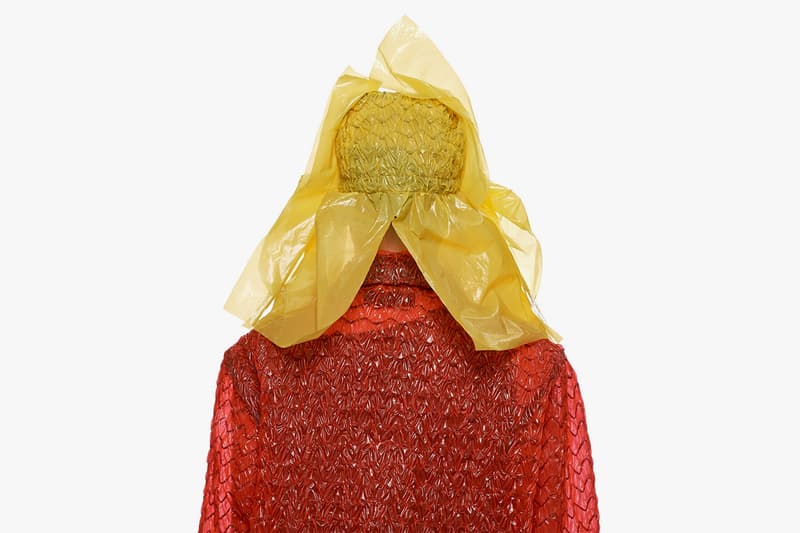 2 of 8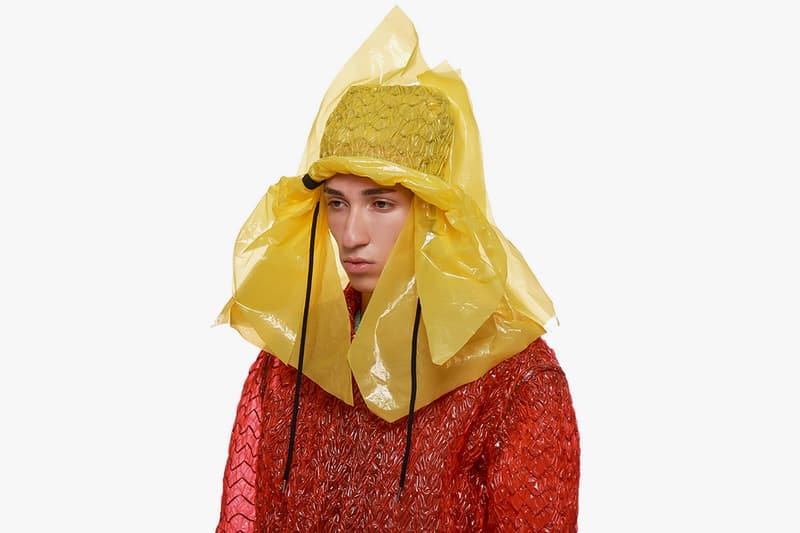 3 of 8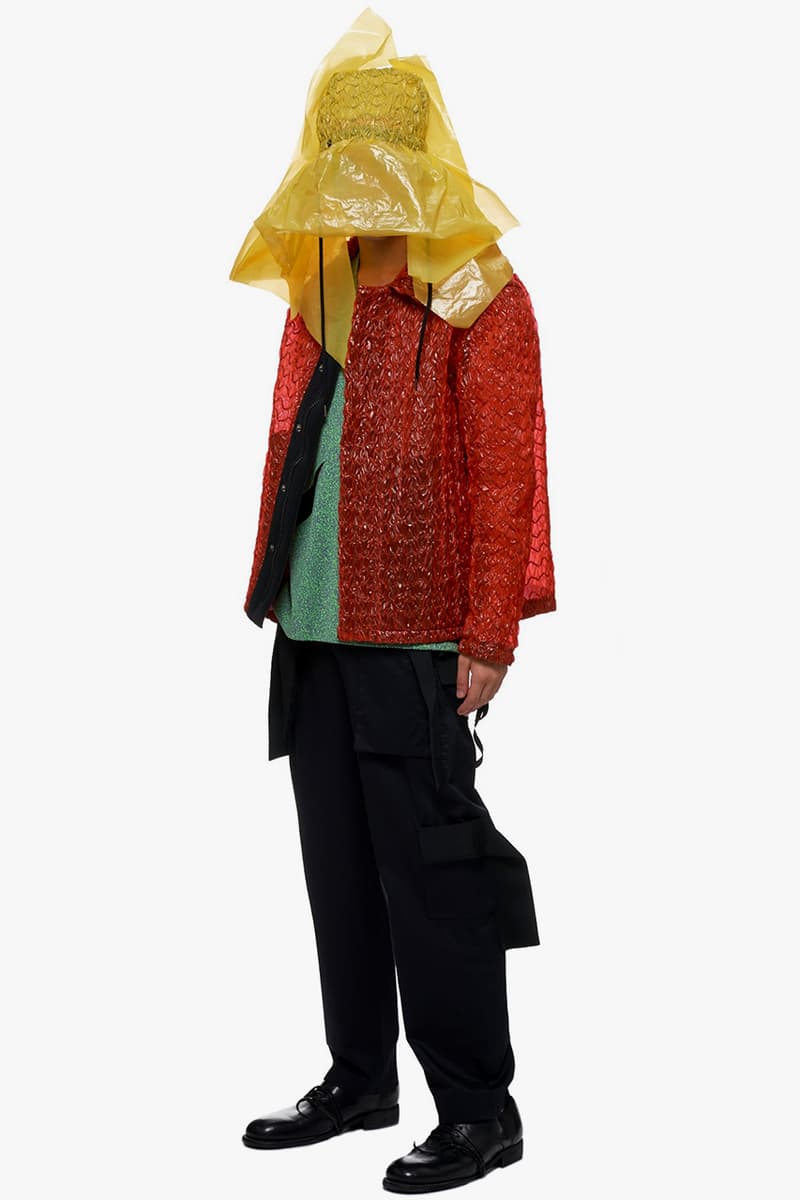 4 of 8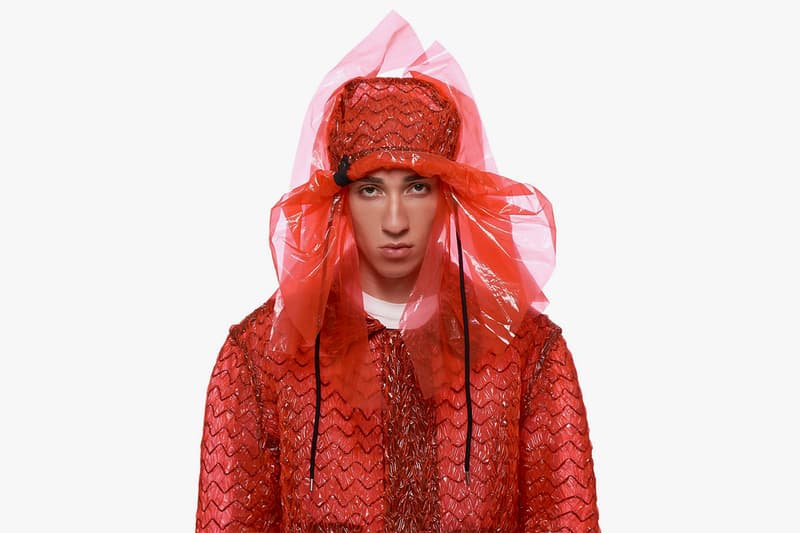 5 of 8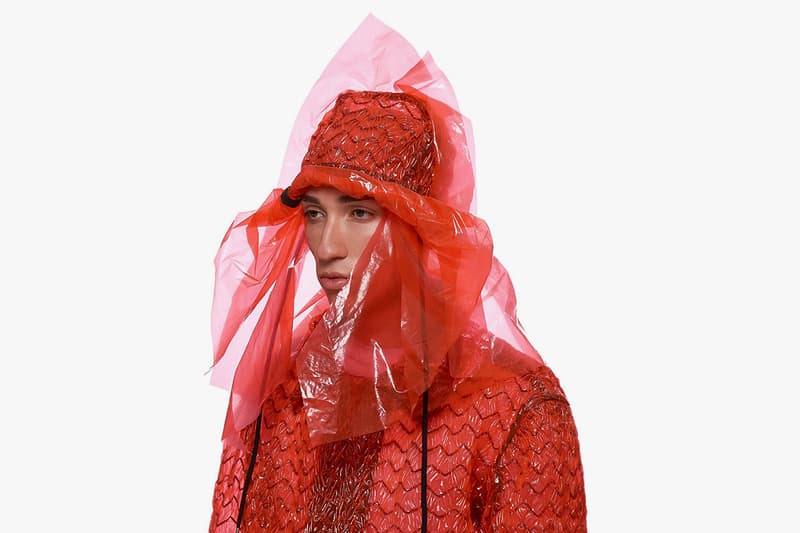 6 of 8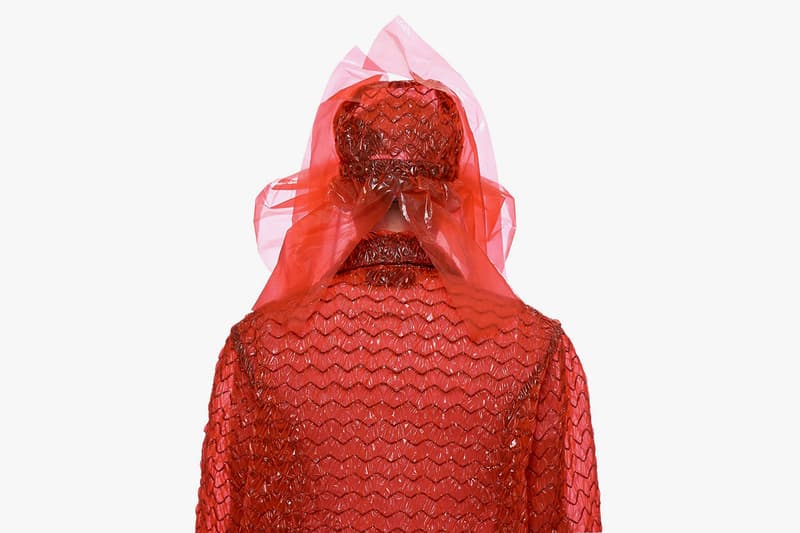 7 of 8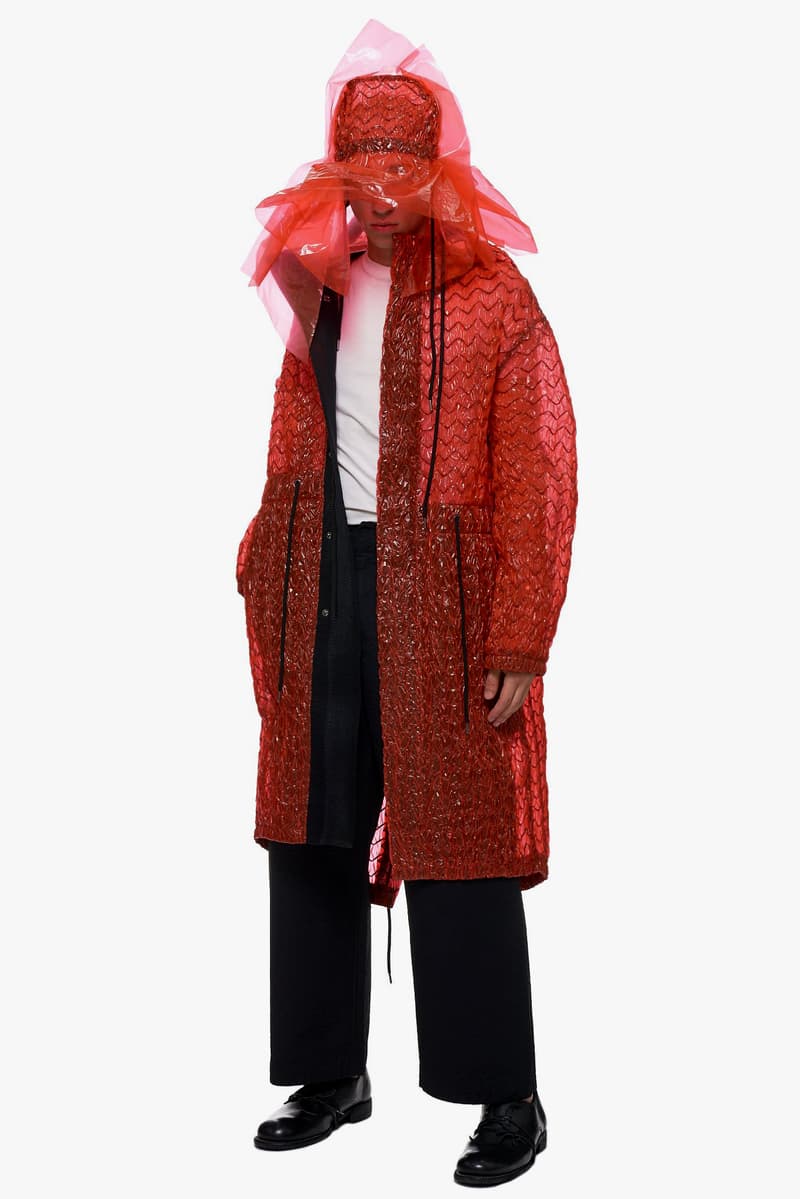 8 of 8
Craig Green makes a case against umbrellas with its new avant-garde bucket hat. The headwear mimics the loose silhouette of a rain poncho and is fittingly made from 100% plastic. Offered in both semi-translucent yellow and red, each hat is lined with wavy elastic stitching around the crown.
The tonal stitching throughout the hat helps inform its structure, creating a small rim at the front and a head-hugging shape at the back, similar to a snug beanie. Extra material extends off of both the front and back of the headwear to rest at the wearer's shoulders. For a clear line of sight, a snap-brim strap holds unwanted material in place while adjustable drawstrings hang from the front to personalize the fit.
While the hat isn't necessarily marketed to be worn in inclement weather, its plastic material lends itself to be used in lieu of an umbrella. In the photos above, both of the colorways are styled with red plastic jackets of varying lengths, featuring similar textured stitching. You can purchase the hats over at H.LORENZO now.
For more accessories, take a look at PORTER Classic's $660 USD Apple Watch case.
Craig Green Plastic Bucket Hat