The North Face to Auction One-Off Upcycled Vintage Garments
Each bespoke Renewed piece will benefit charity.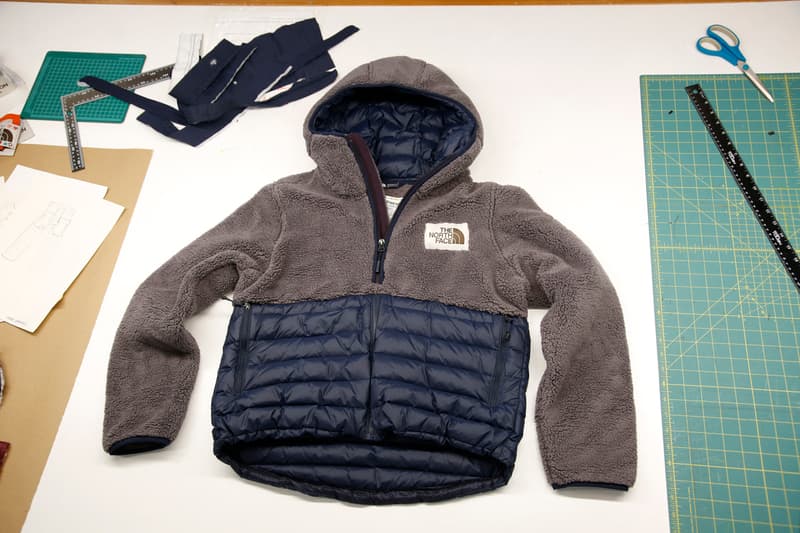 1 of 4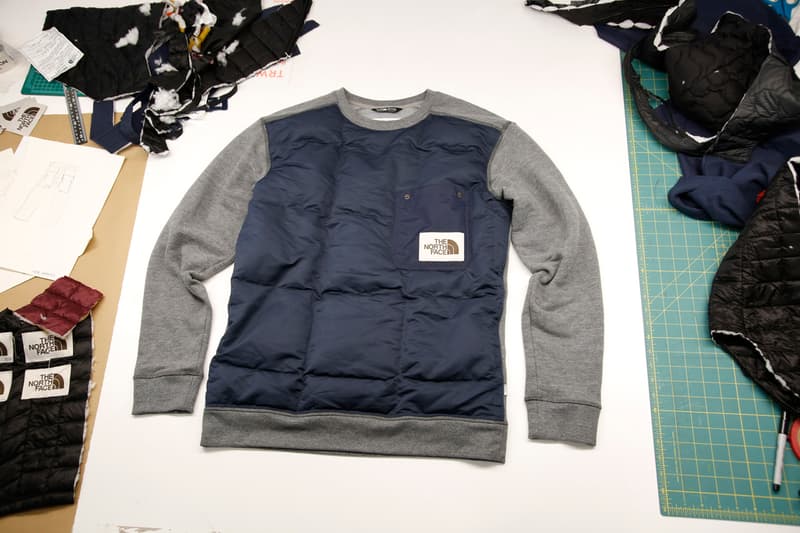 2 of 4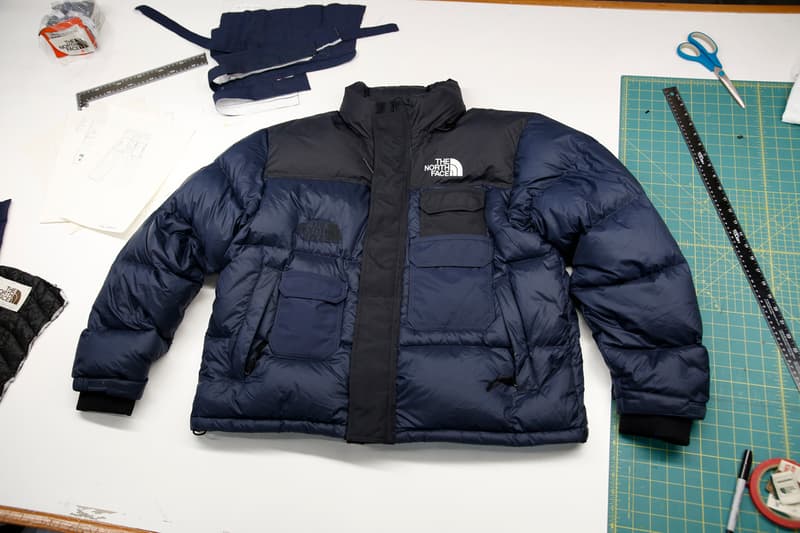 3 of 4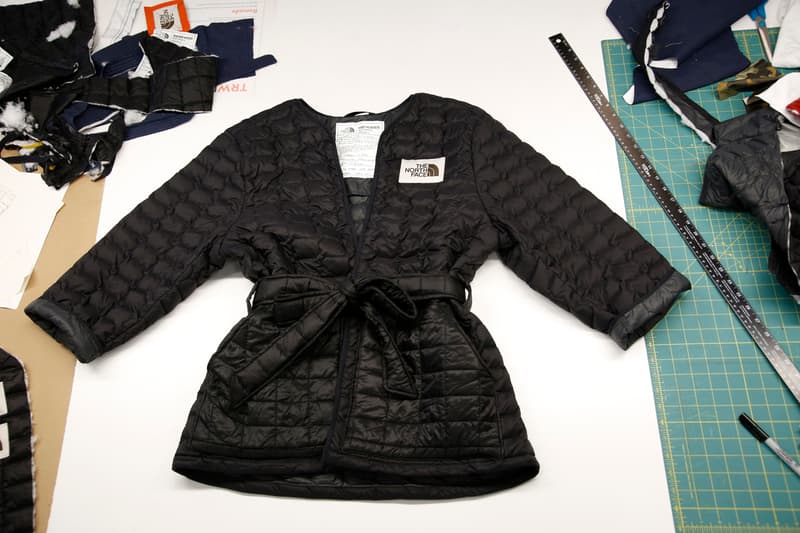 4 of 4
The North Face launched its Renewed program in 2018, offering a second life for battered gear at discounted prices. In the name of charity, the heritage outdoors brand is hosting a limited sale of four upcycled vintage items designed by several of its senior designers.
Along with proceeds that benefit The North Face Explore Fund, which divests funds to non-profit environmental organizations, the auction celebrates an expansion of Renewed by way of the Renewed Design Residency. The Residency invites TNF designers to bi-annual workshops to learn about circular design and creative repair, underscoring the importance of fixing damaged goods instead of tossing them into the garbage.
At October 2019's inaugural Residency workshop, The North Face designers Kellen Hennessy, Danielle Mayer, Rebecca Homen and Cheyne Verhagen created four unique upcycled garments that will be auctioned for charity. A Down-Insulated crew hoodie, Campshire Down pullover fleece, patch Pocket Nuptse and Thermoball belted jacket are all up for grabs, each pieced together from worn-out vintage items.
1 of 15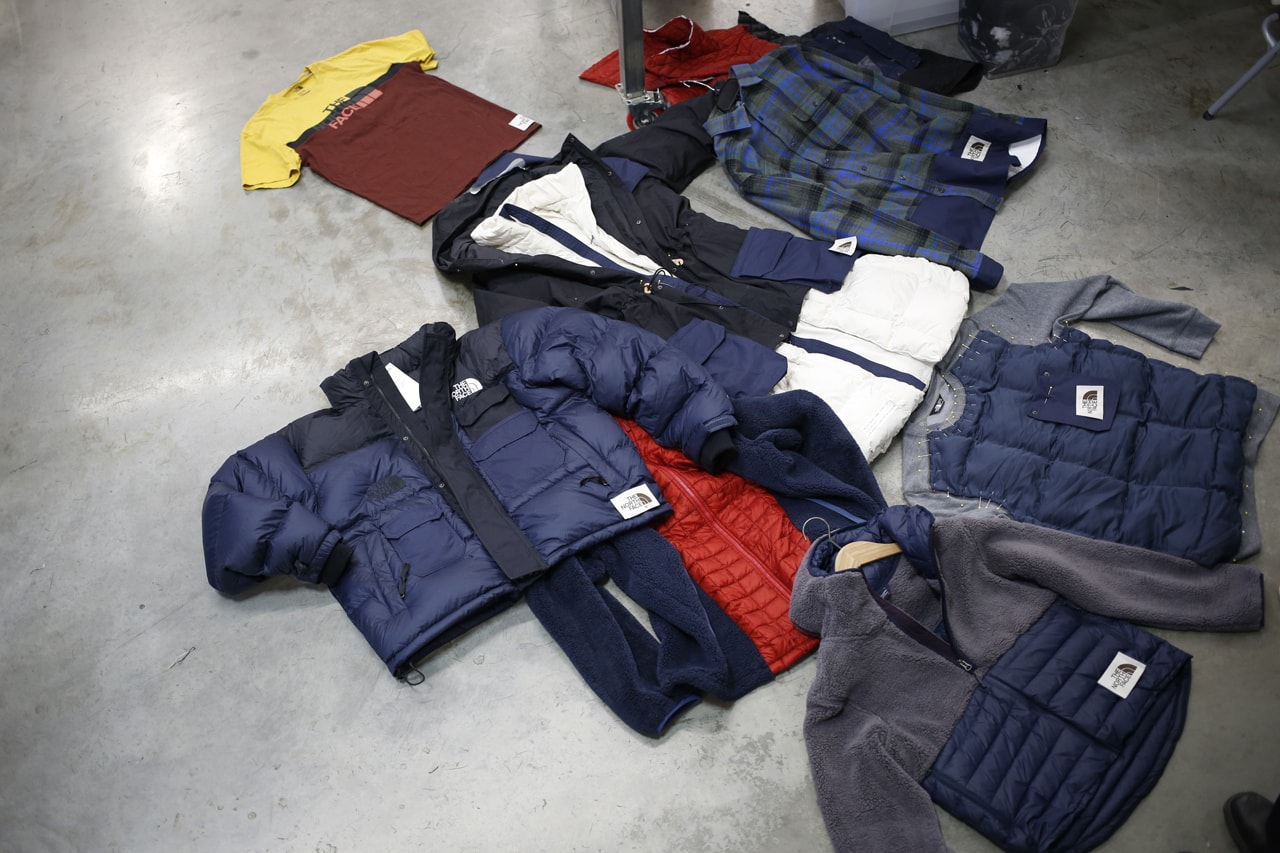 2 of 15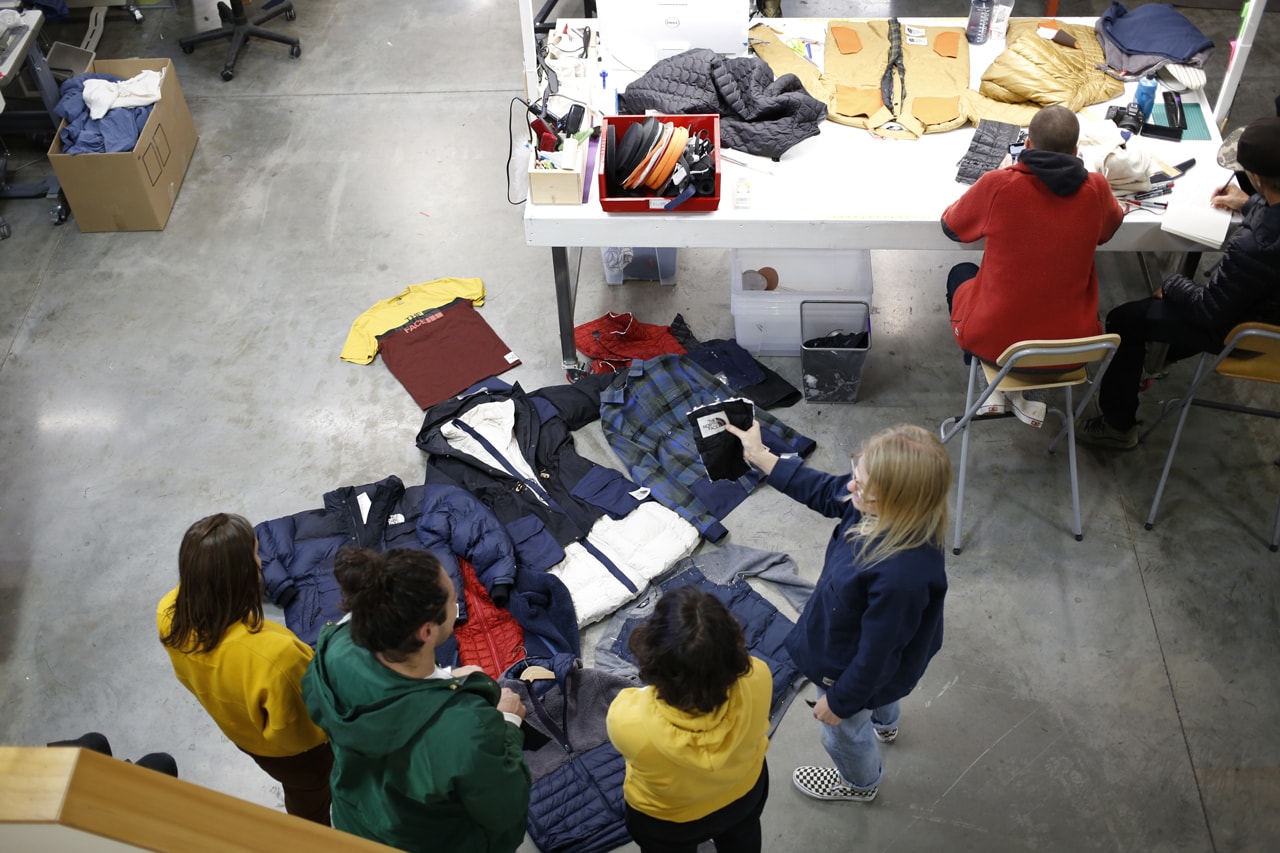 3 of 15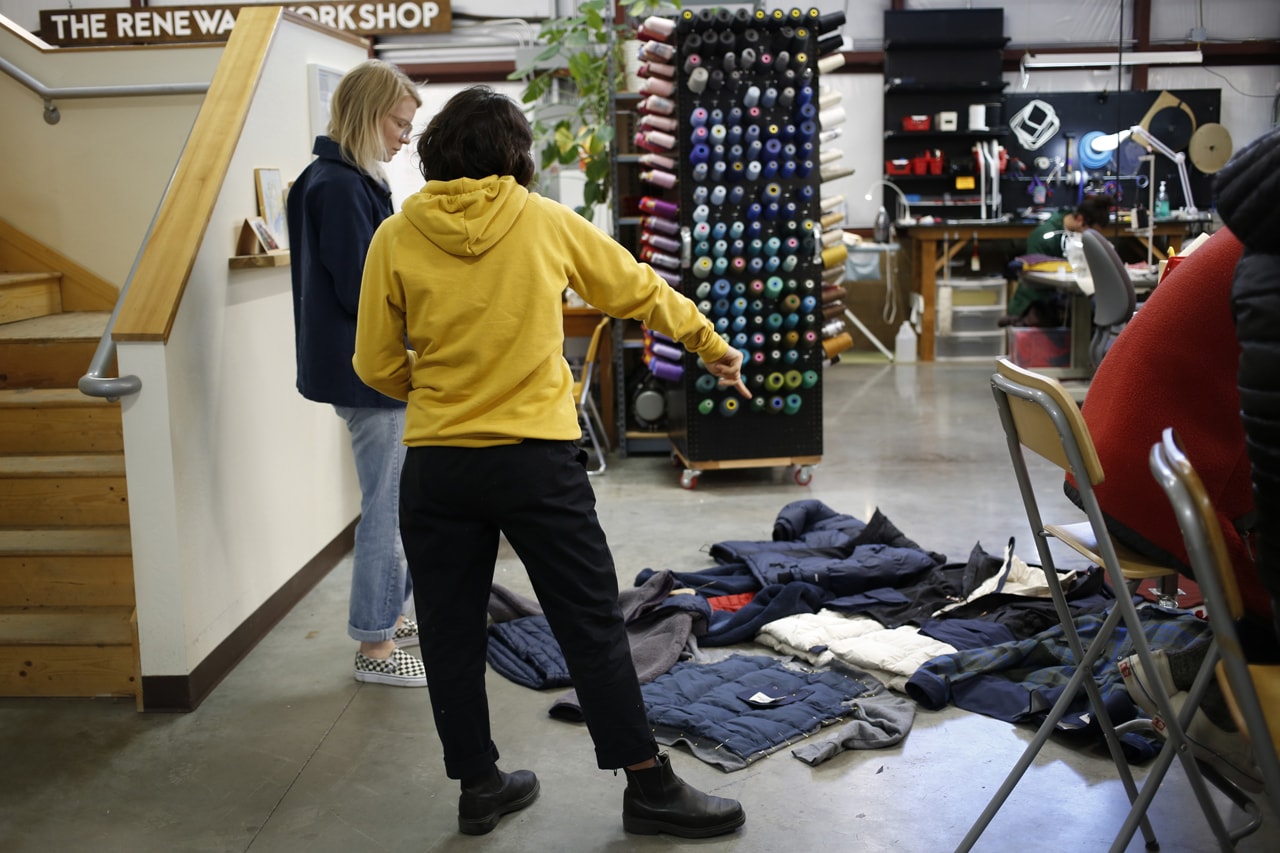 4 of 15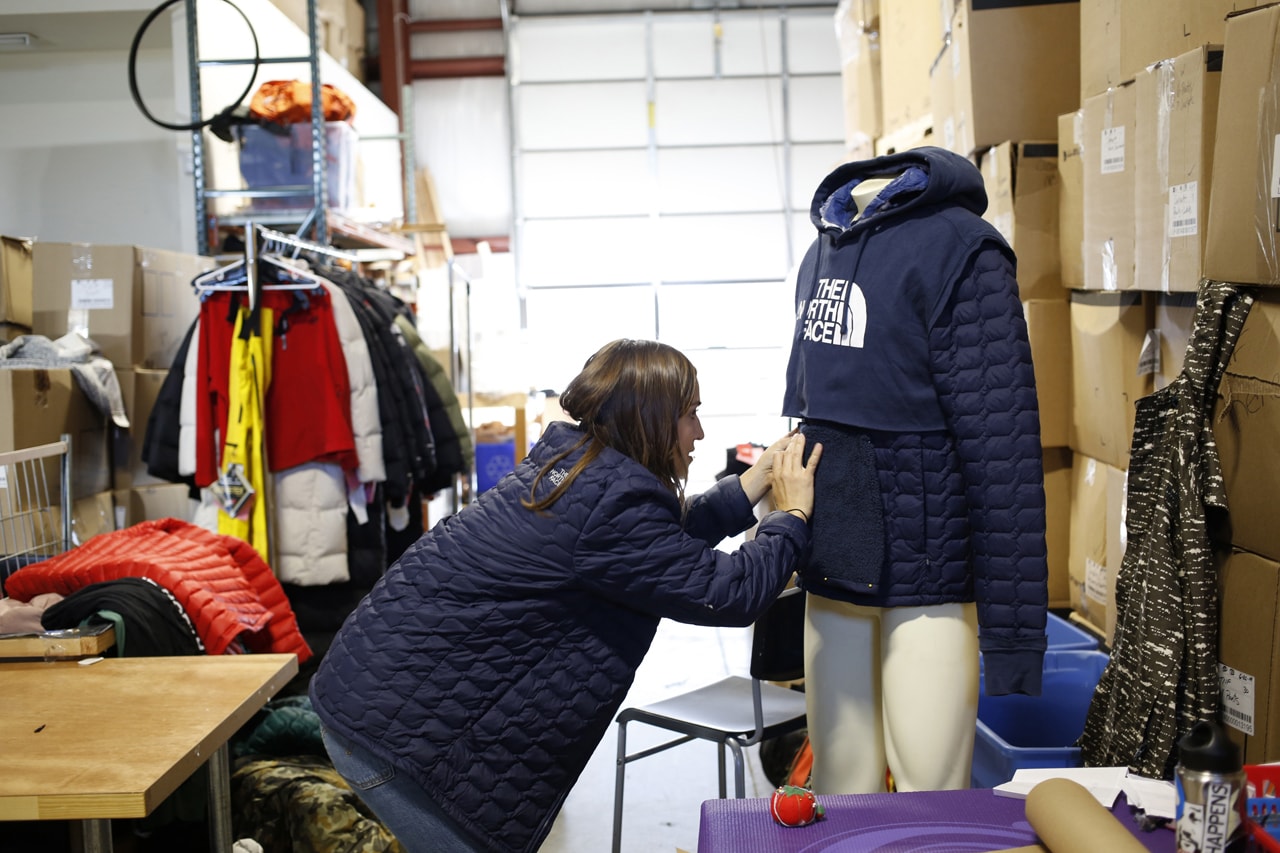 5 of 15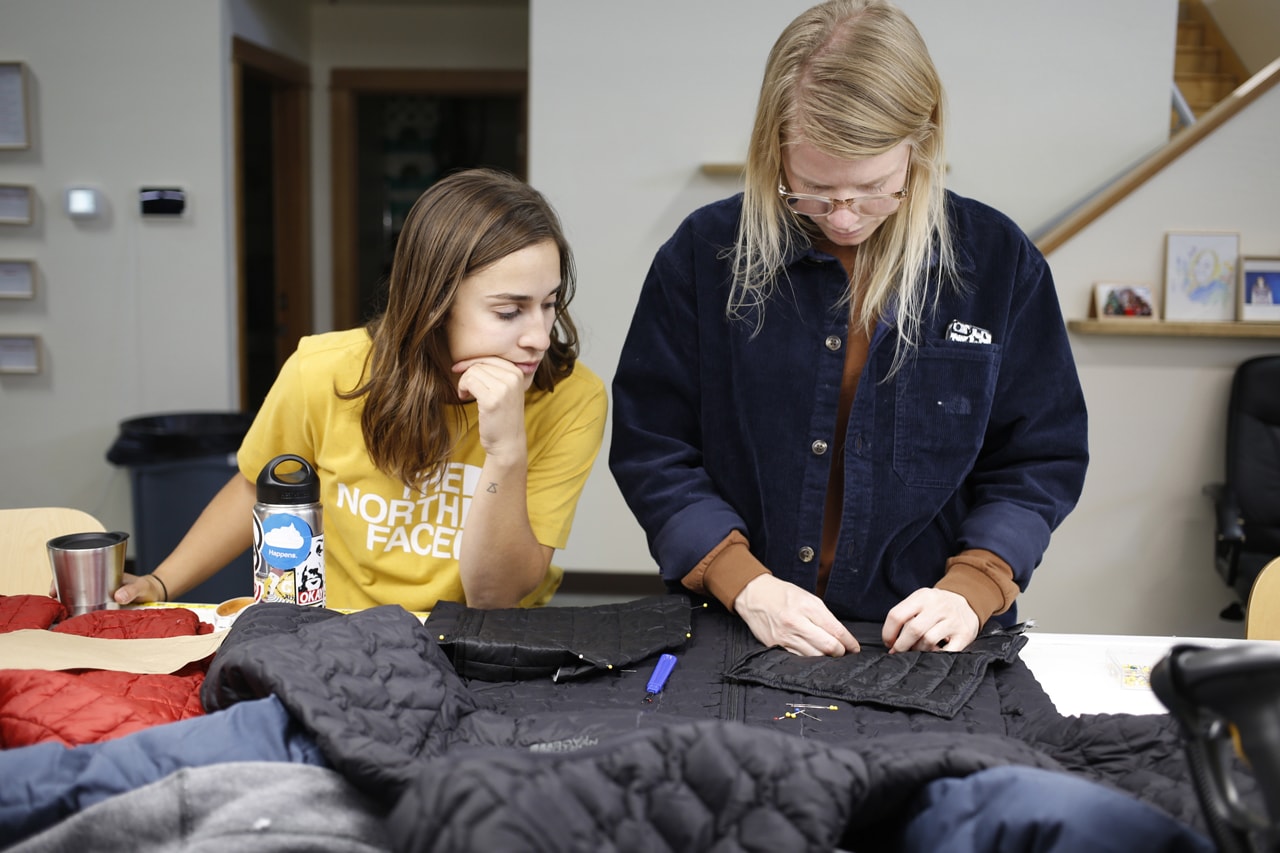 6 of 15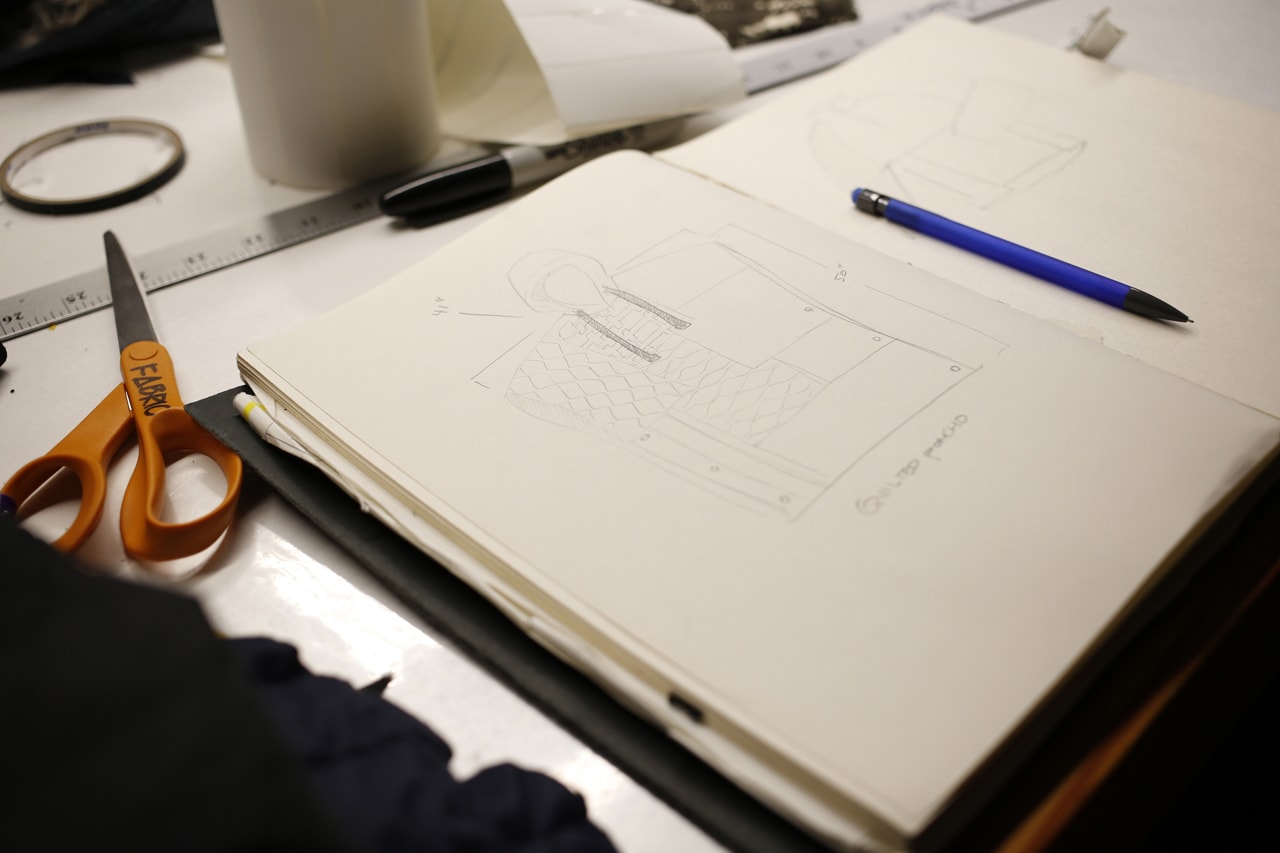 7 of 15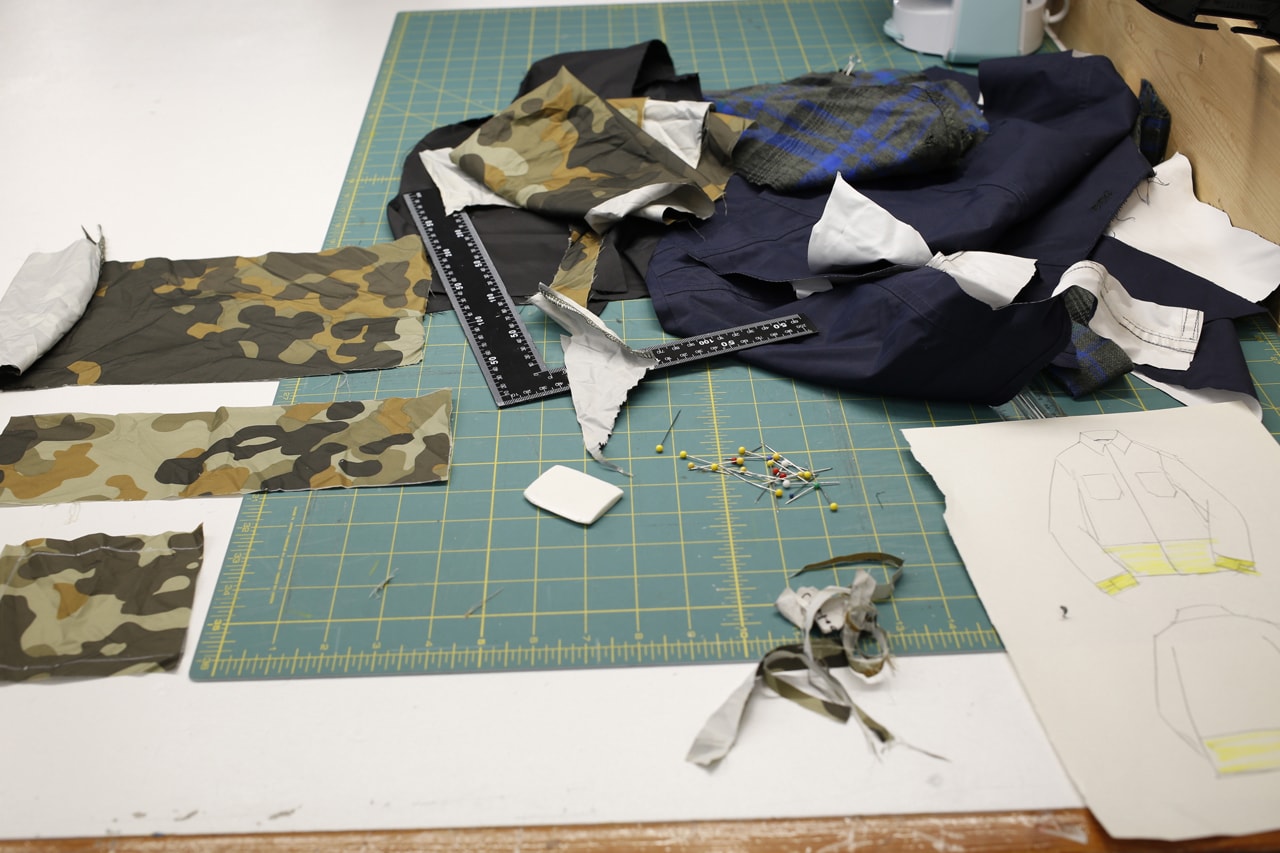 8 of 15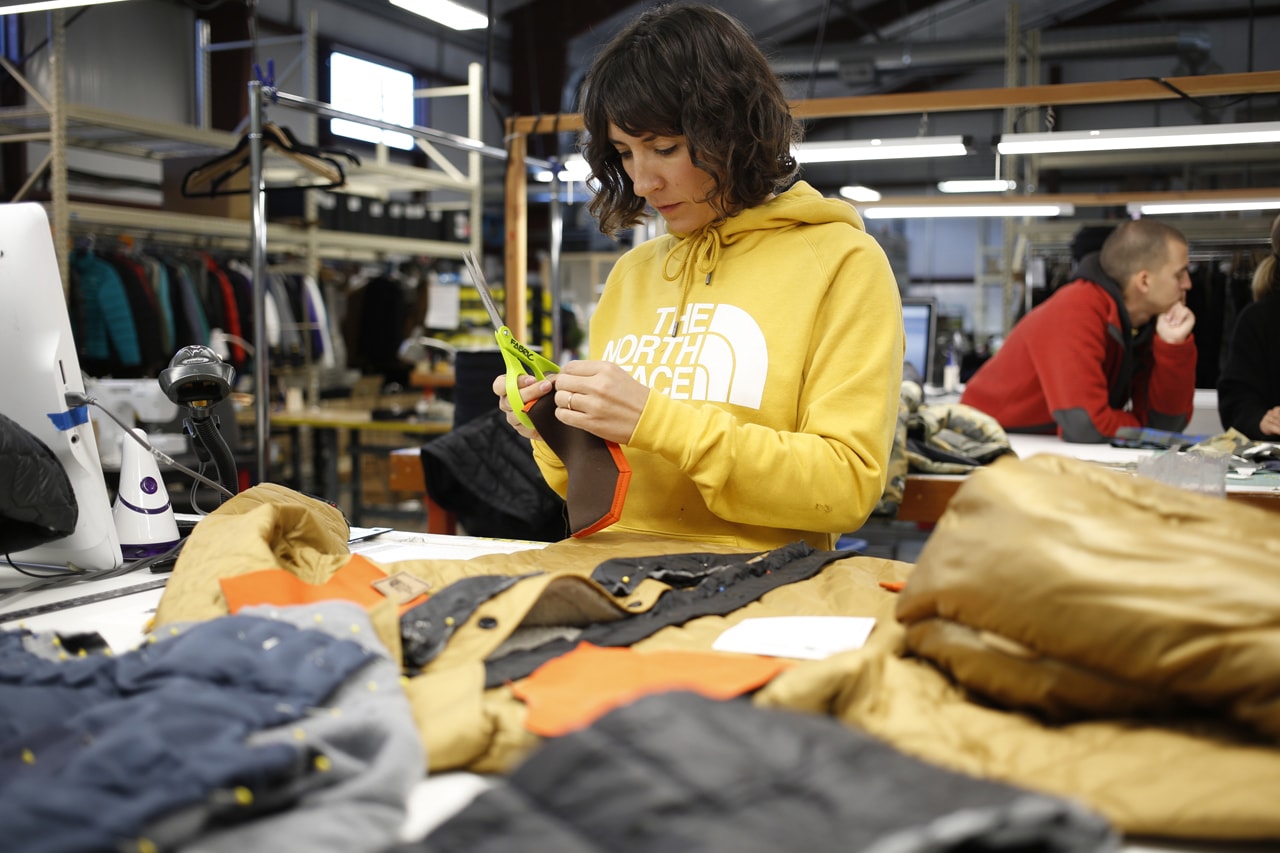 9 of 15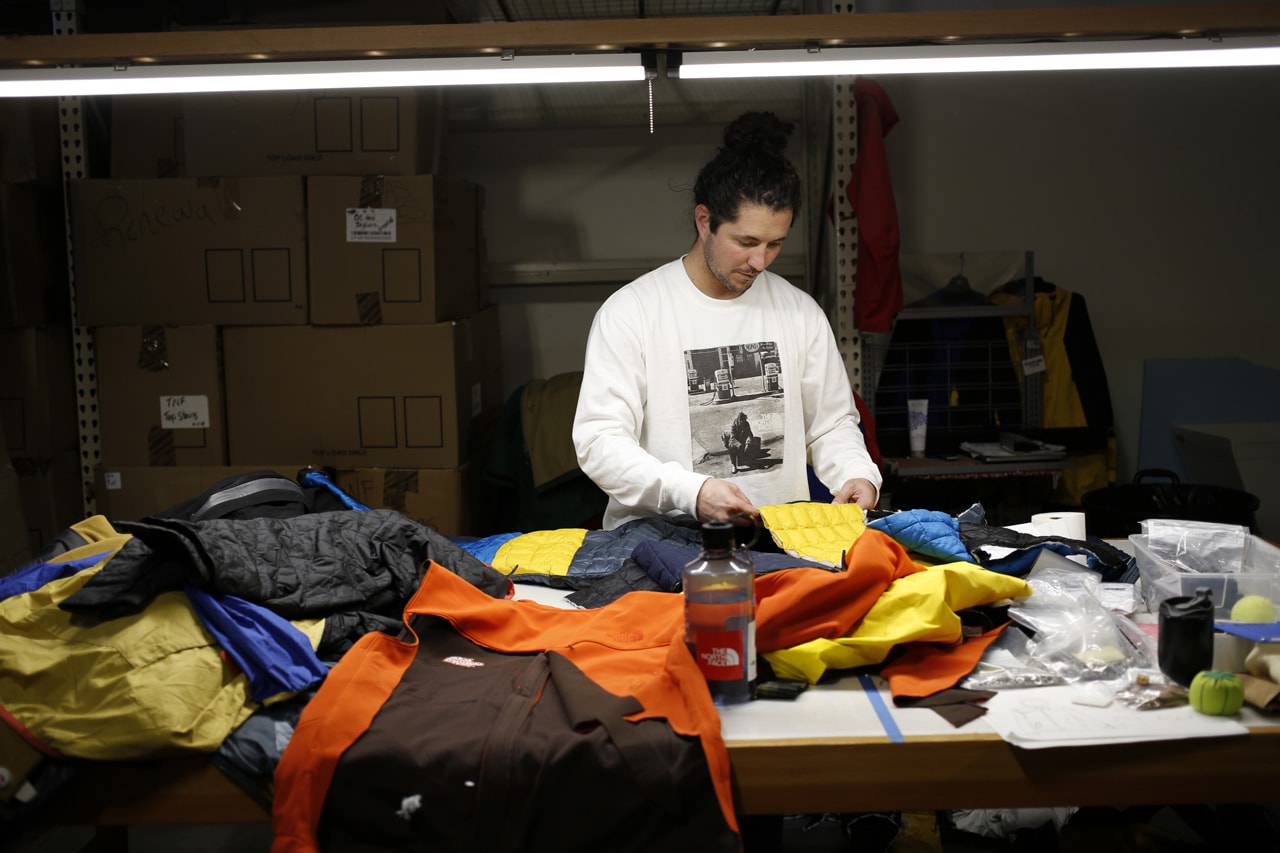 10 of 15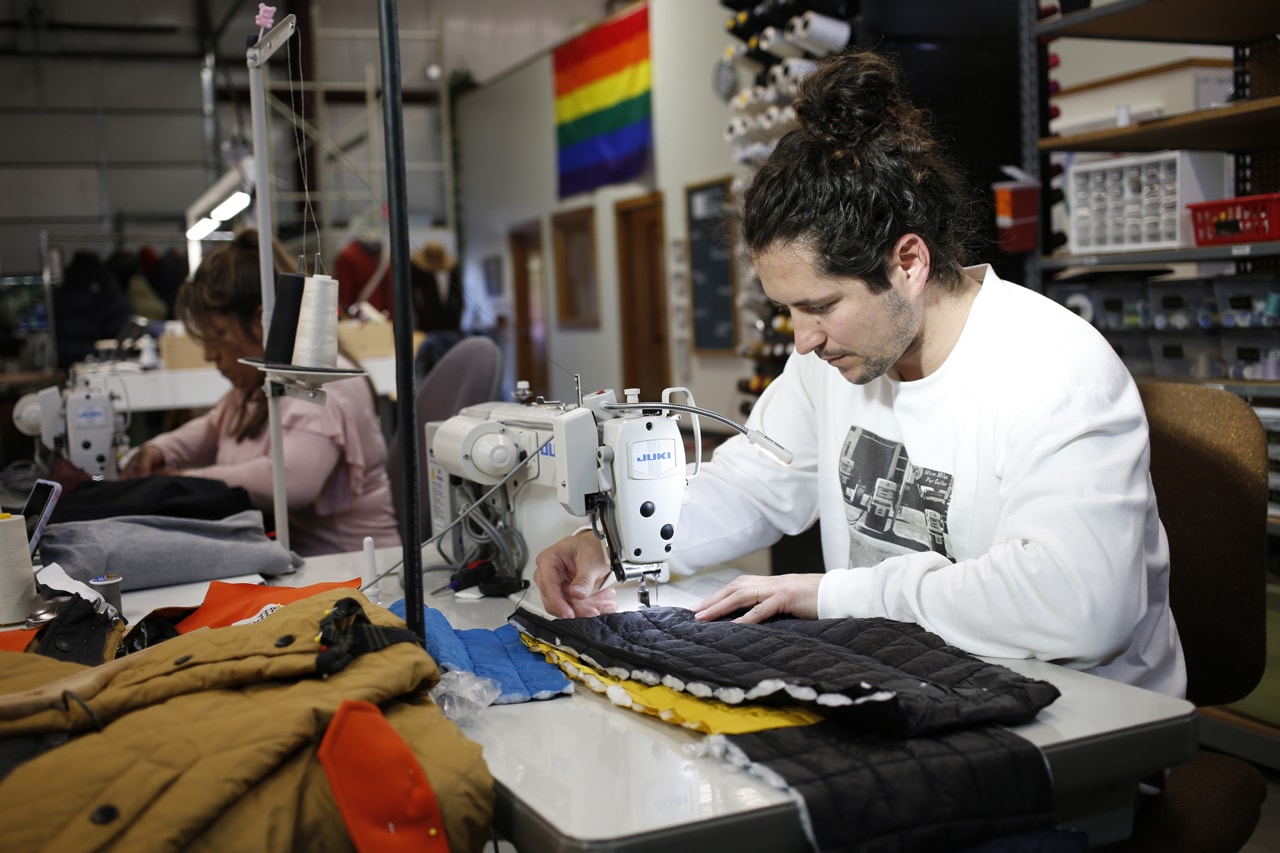 11 of 15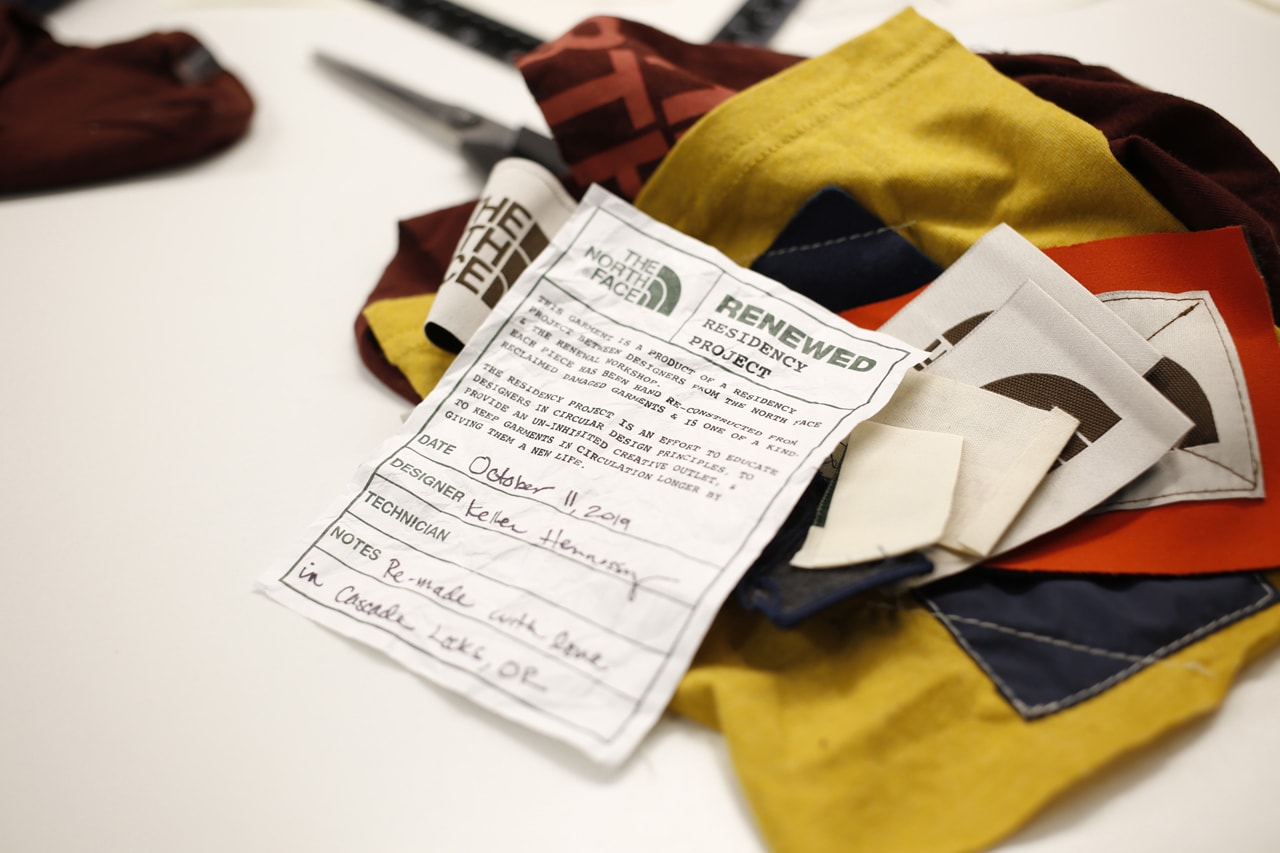 12 of 15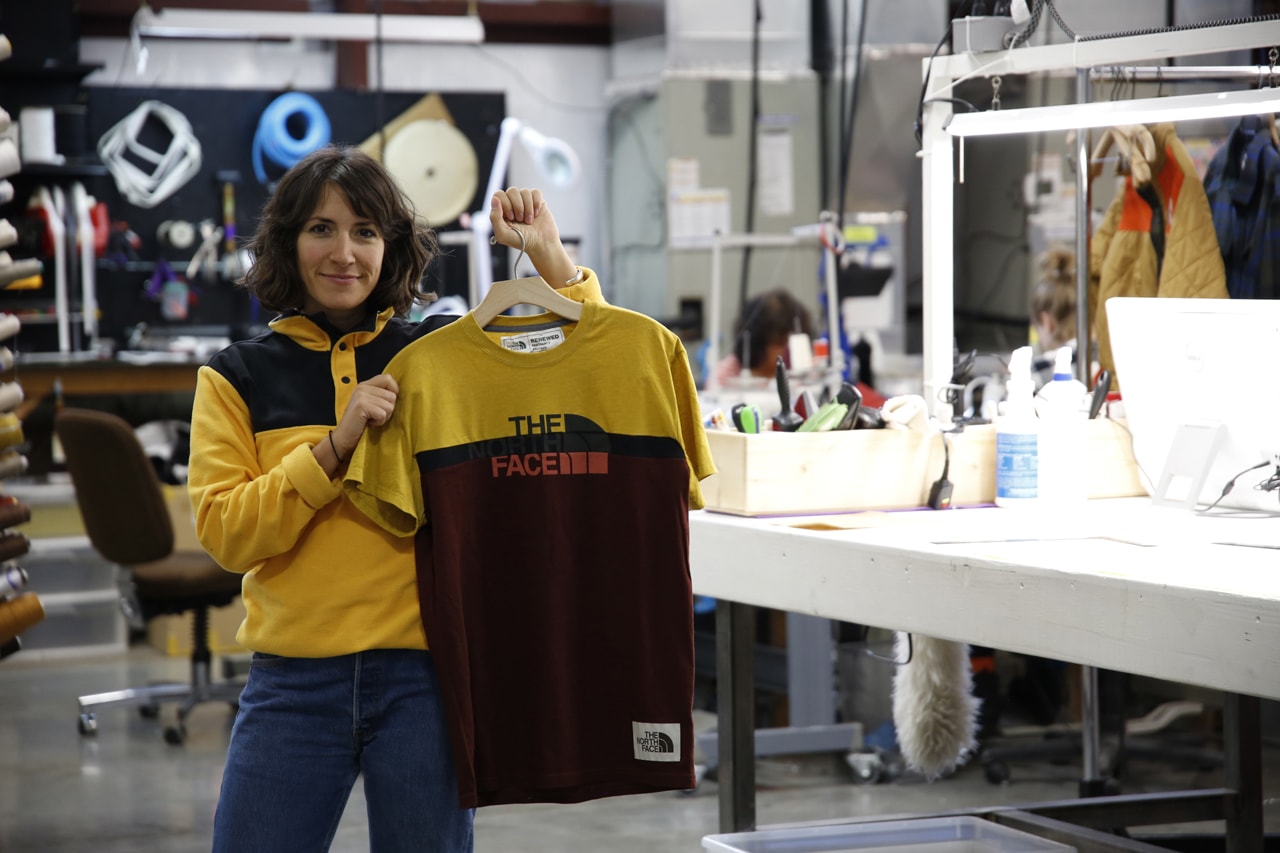 13 of 15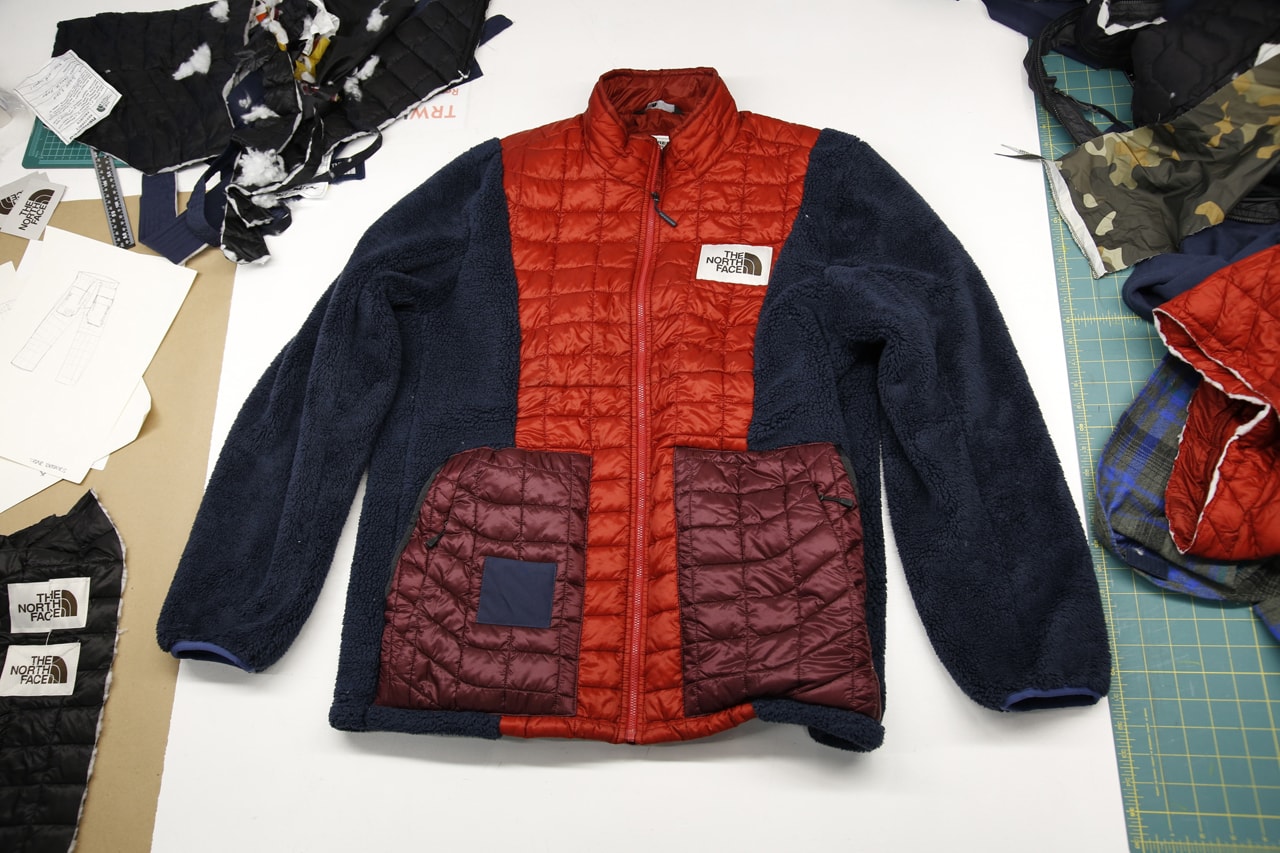 14 of 15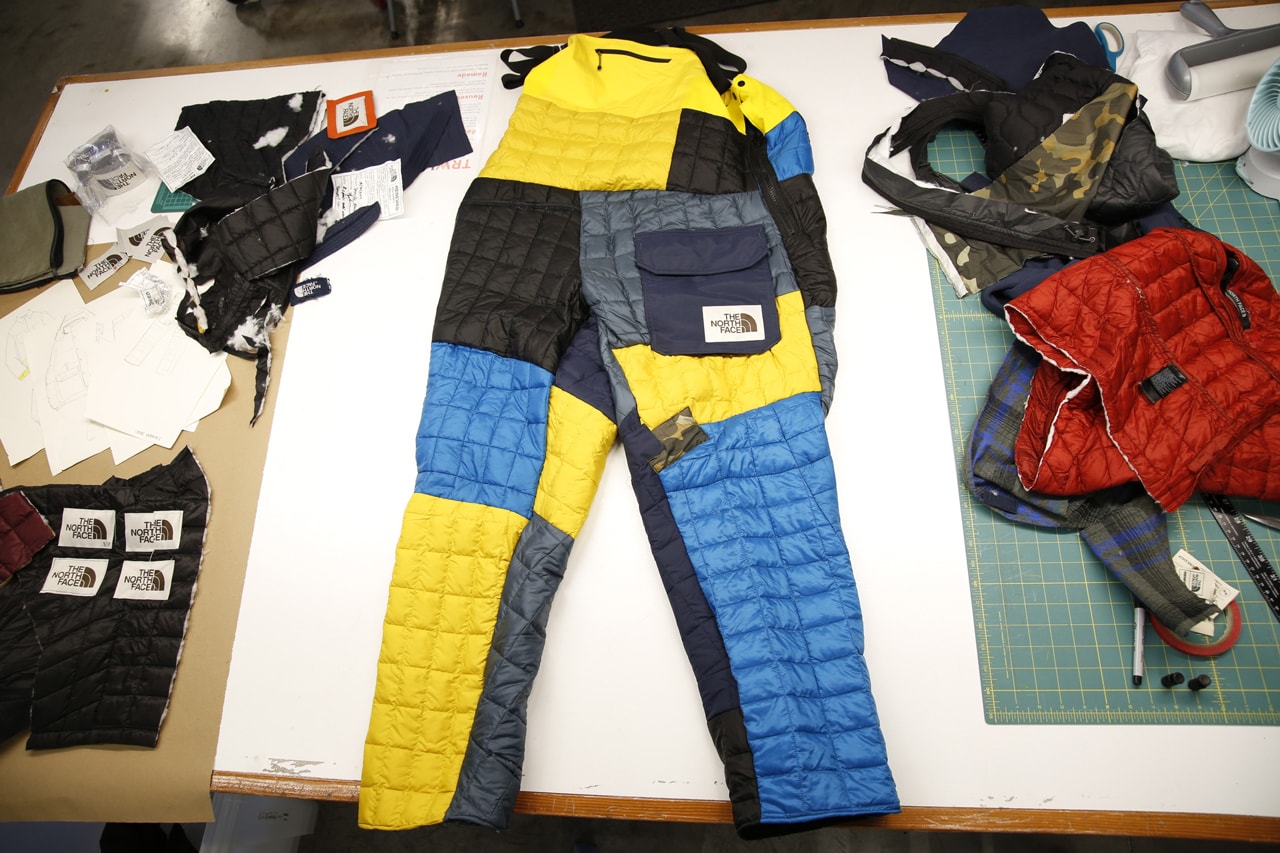 15 of 15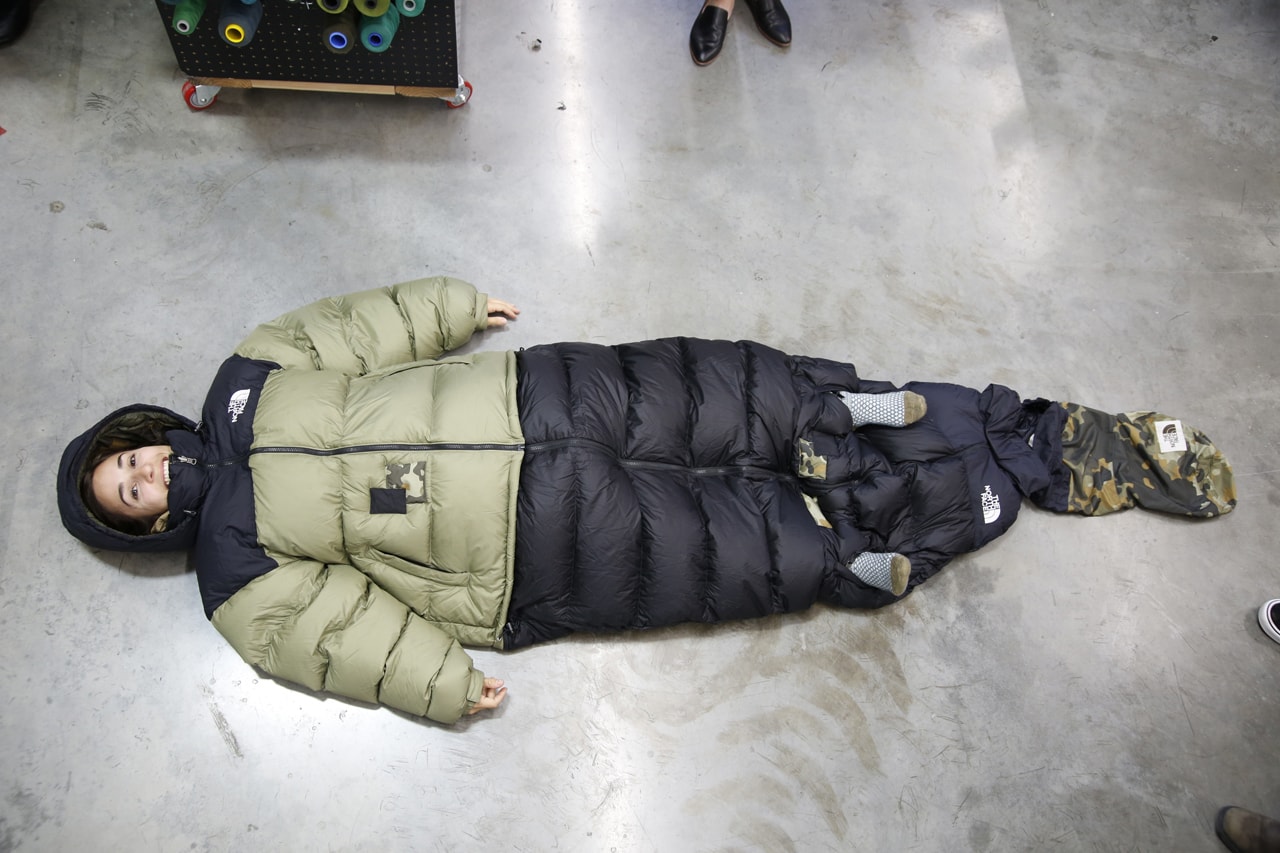 For instance, the hoodie was completely redesigned from a men's crewneck and women's down parka, restitched to close up the down lining, while the belted jacket was shaped from a stripped Men's XL Thermoball jacket, complete with bespoke belt and patch pockets. "I love military liner jackets and the weight and scale of this garment reminded me of one of my favorite vintage liners," explained Hennessy. "By replacing the broken zipper at the front and rounding out the neckline, it really began to take on that feeling."
The four pieces will be offered in two groups of two items from February 5 – 19 on The North Face Renewed's website.
Most recently, the Japanese branch of The North Face introduced PURPLE LABEL duffles and CORDURA daypacks.