A Closer Look at Aimé Leon Dore and Porsche's Collaborative 911 "ALD 964"
The fully restored 911 will be on view at Jeffrey Deitch gallery this month.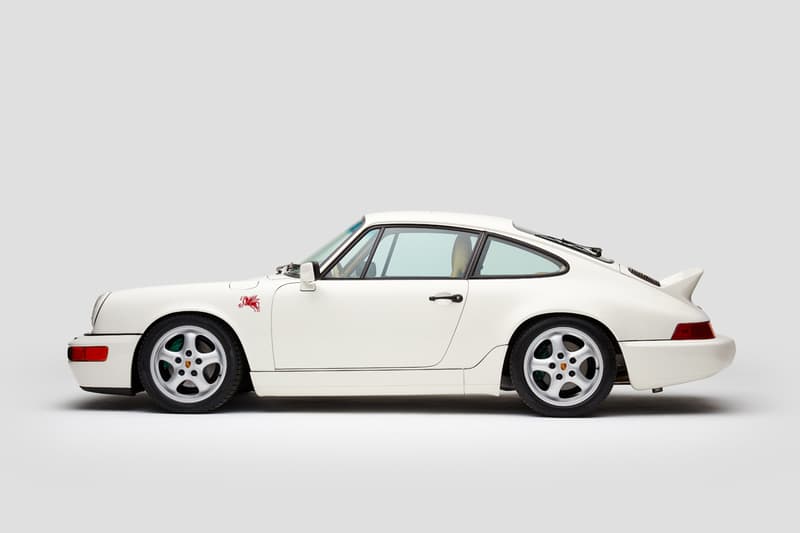 1 of 12
2 of 12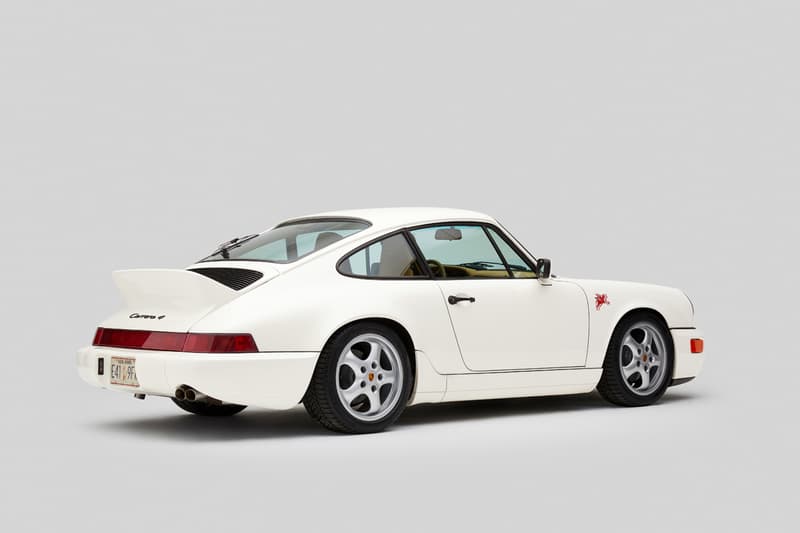 3 of 12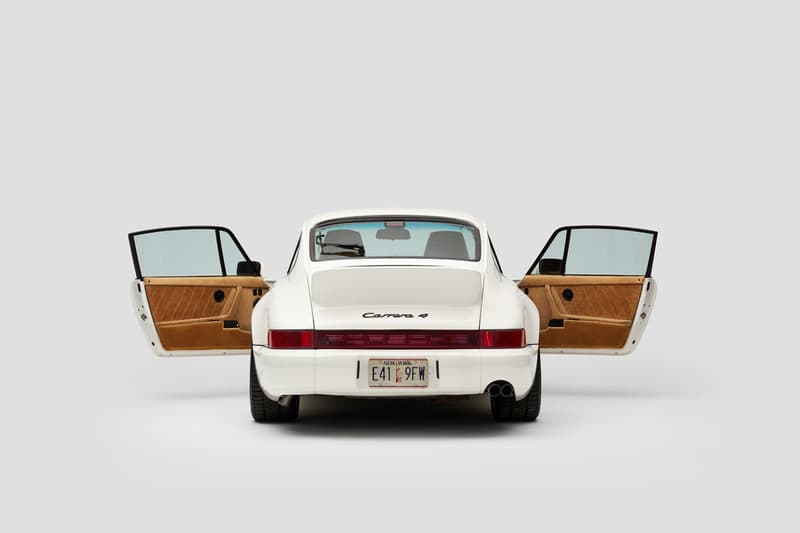 4 of 12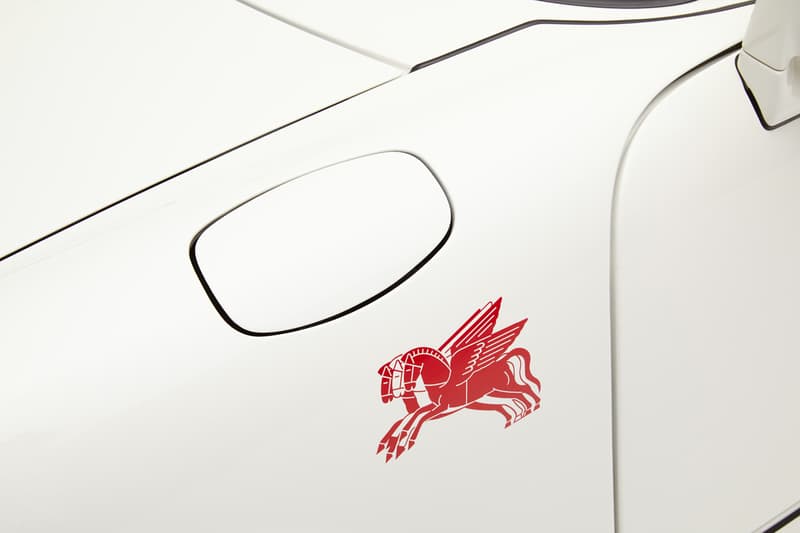 5 of 12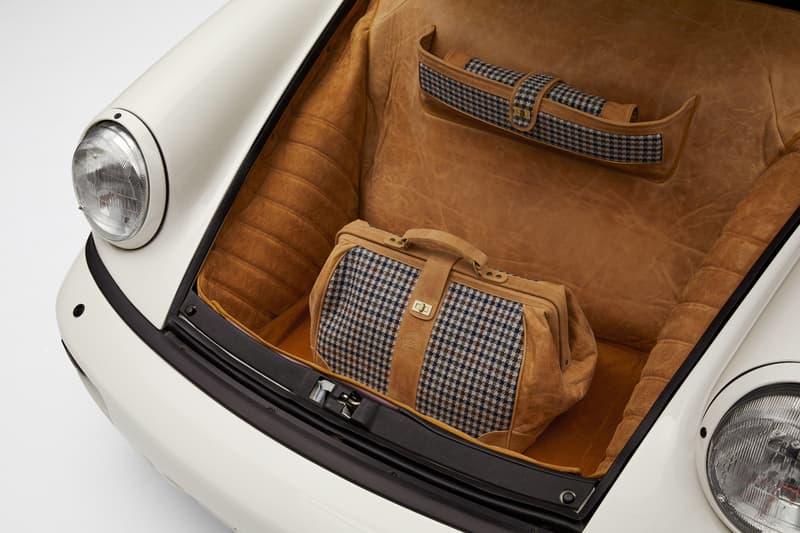 6 of 12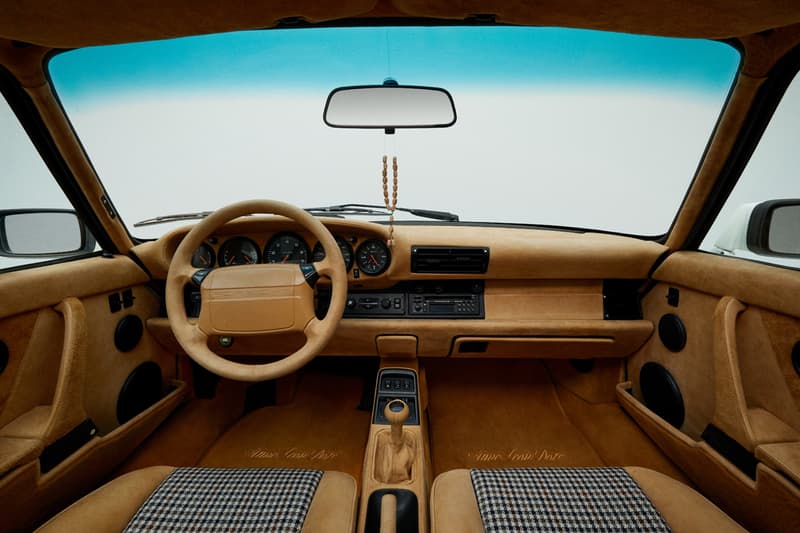 7 of 12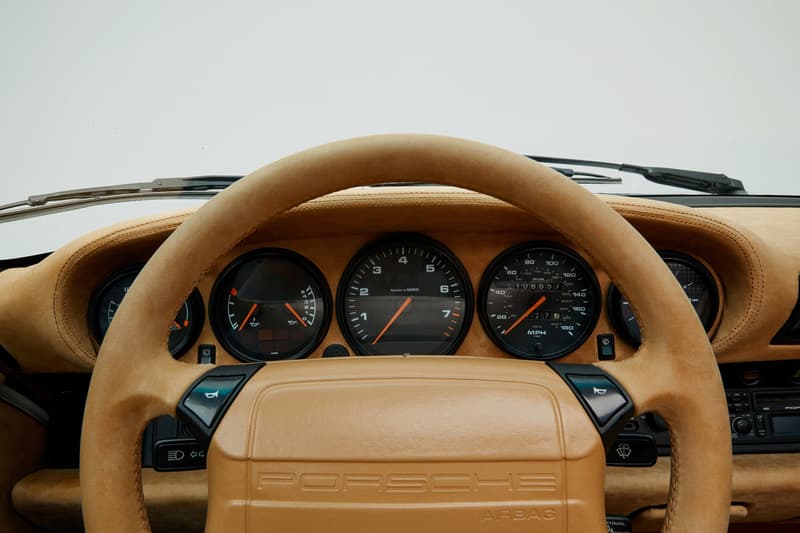 8 of 12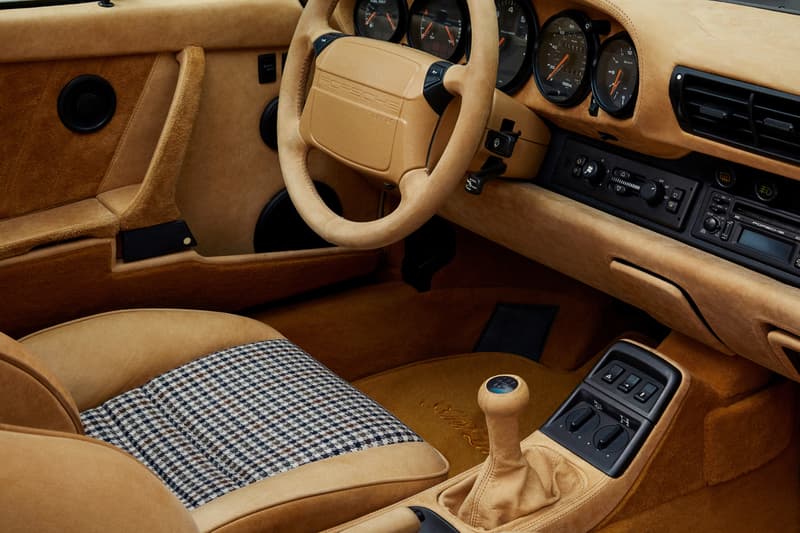 9 of 12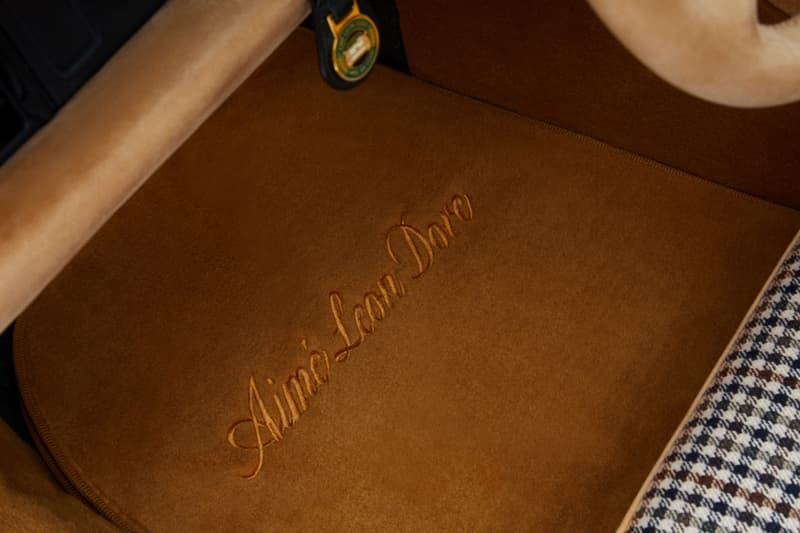 10 of 12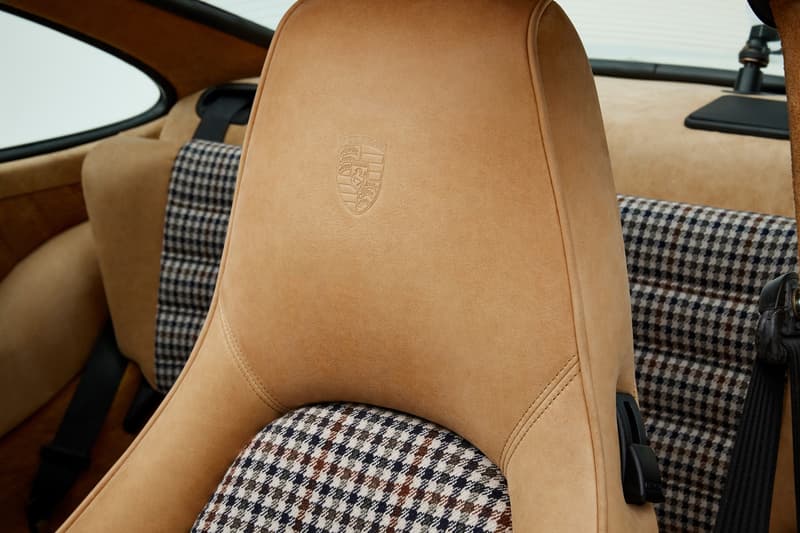 11 of 12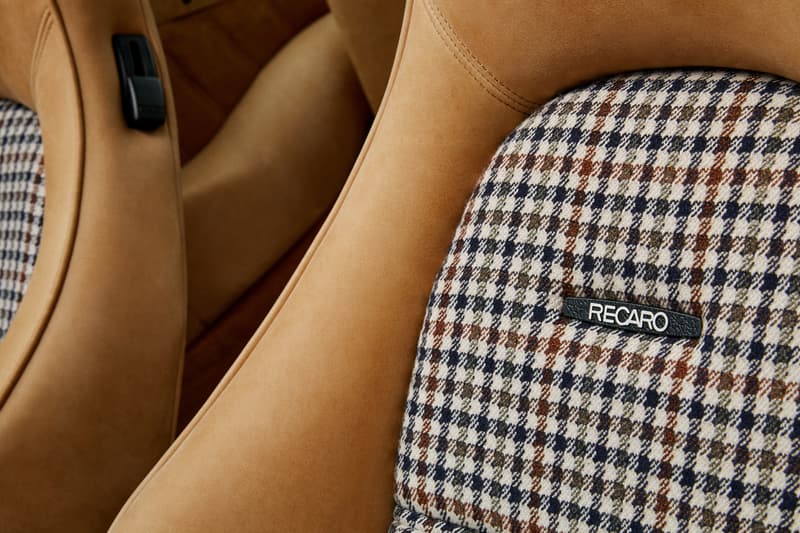 12 of 12
Last week, Aimé Leon Dore unveiled the first campaign video of its collaboration with Porsche. The duo have now released a closer look at the one-of-one 1990 Porsche 911 Carrera 4 964 and details on its presentation to the public. After months of research and preparation, the "ALD 964" incorporates fabric and patterning referencing ALD's Fall/Winter 2020 collection, while maintaining Porsche's elegance and timelessness.
Painted the same shade of white as the storefront of ALD's Mulberry flagship, the vehicle boasts a Schott leather trunk, custom-made "ALD 694" grill badge, rear ducktail spoiler and Pegasus graphic detail above the front wheel. In a press statement, ALD's founder Teddy Santis explains that the car's design synthesizes "many of the values that connect Porsche and Aimé — simplicity, ambition, tradition, and beauty."
"Teddy Santis is as much a Porsche fan as we are, and we are happy to see his inspiration and creativity meeting the 911 theme," Porsche's Chief Marketing Officer Dr. Kjell Gruner says. "His interpretation is visually stunning and also shows unique features for a 964 — it is a true one-of-a-kind." The ALD 694 will be on display to the public at Jeffrey Deitch gallery from February 6 to 9.
Take a closer look at the collaborative 1990 Porsche 964 Carrera 4 911 in the slideshow above and head over to the NYC gallery to view it in person.
In other news, General Motors will unveil its all-new, fully-electric Hummer on May 20.
Jeffrey Deitch
18 Wooster St
New York, NY 10013