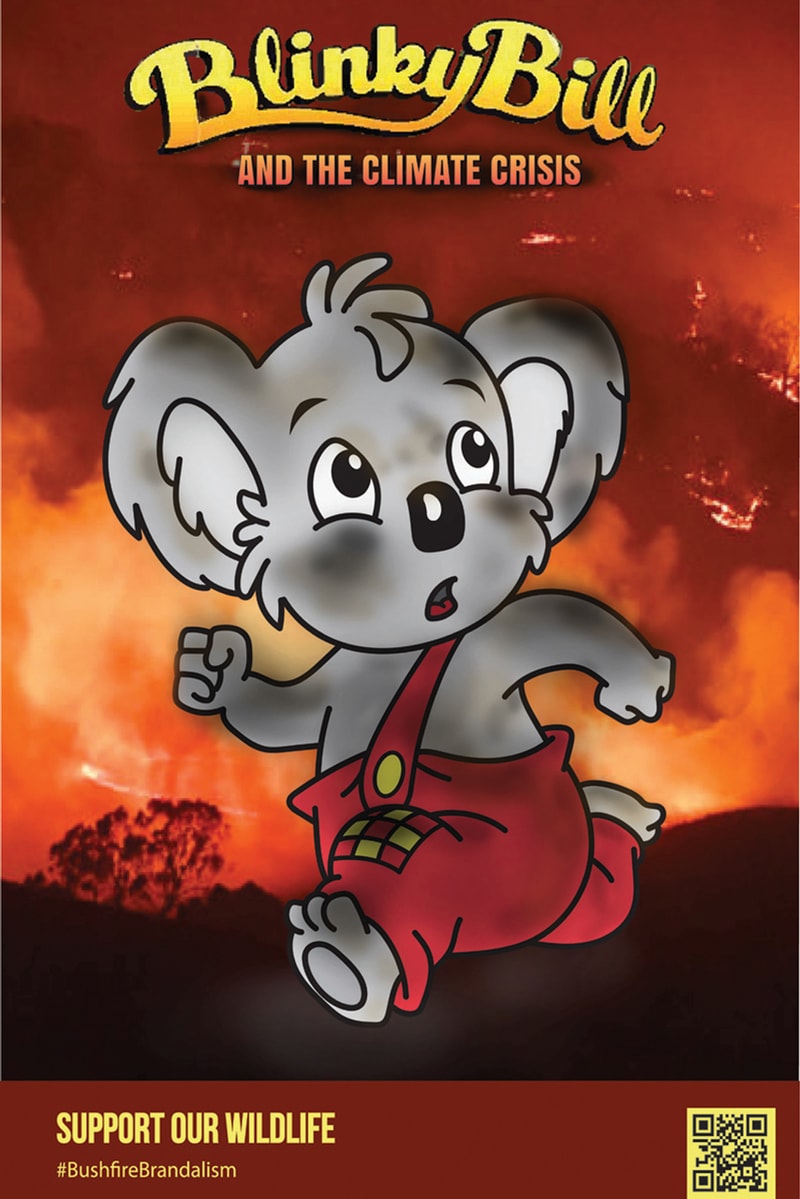 1 of 14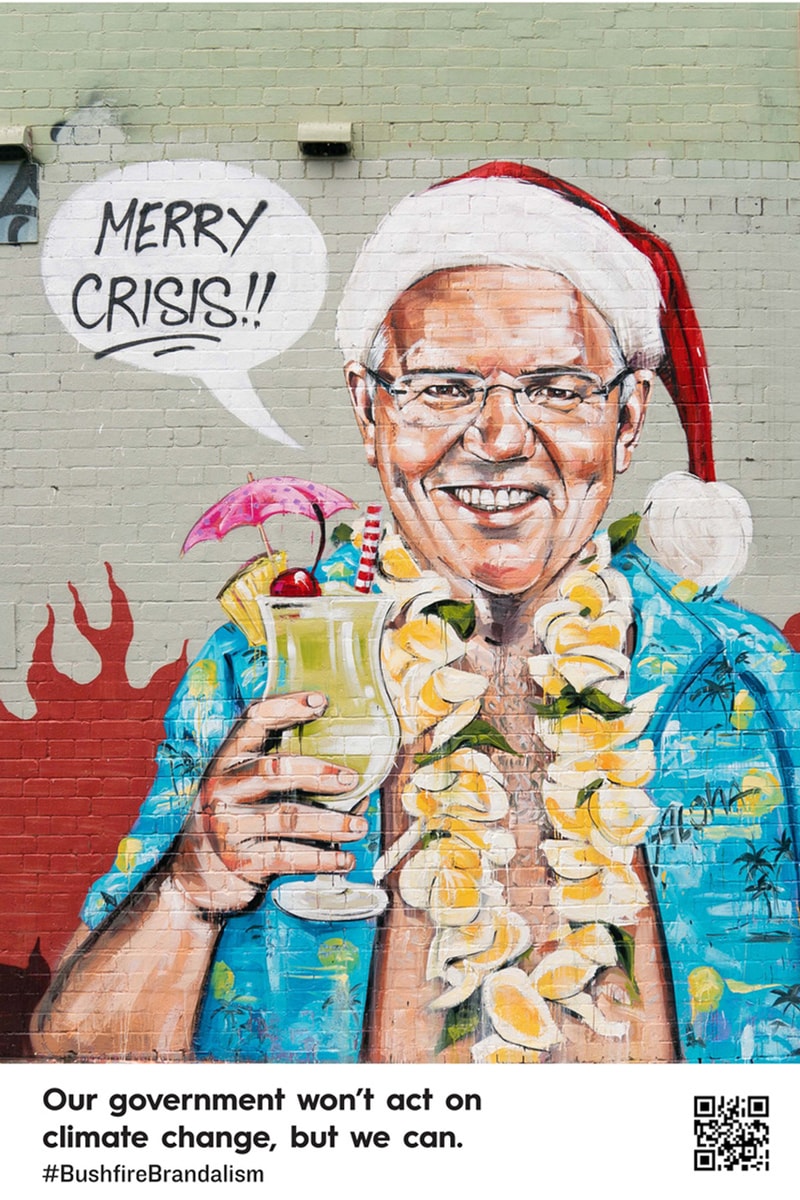 2 of 14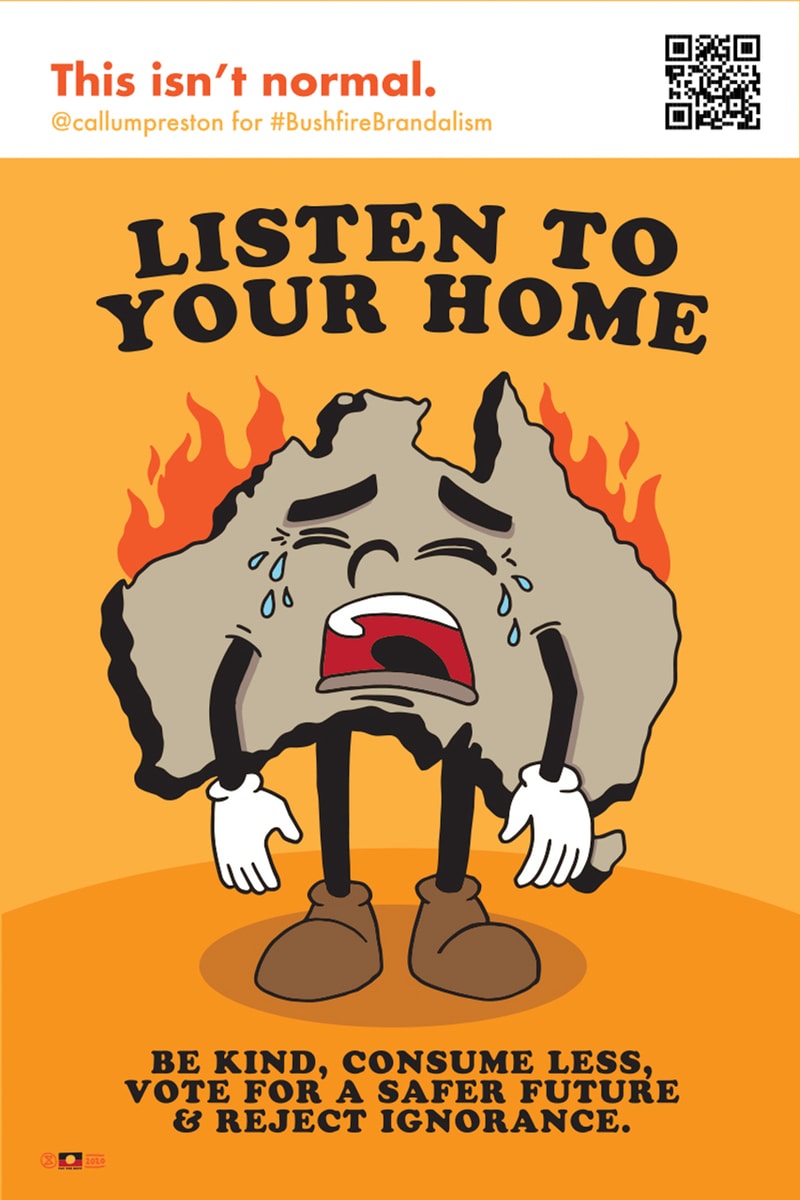 3 of 14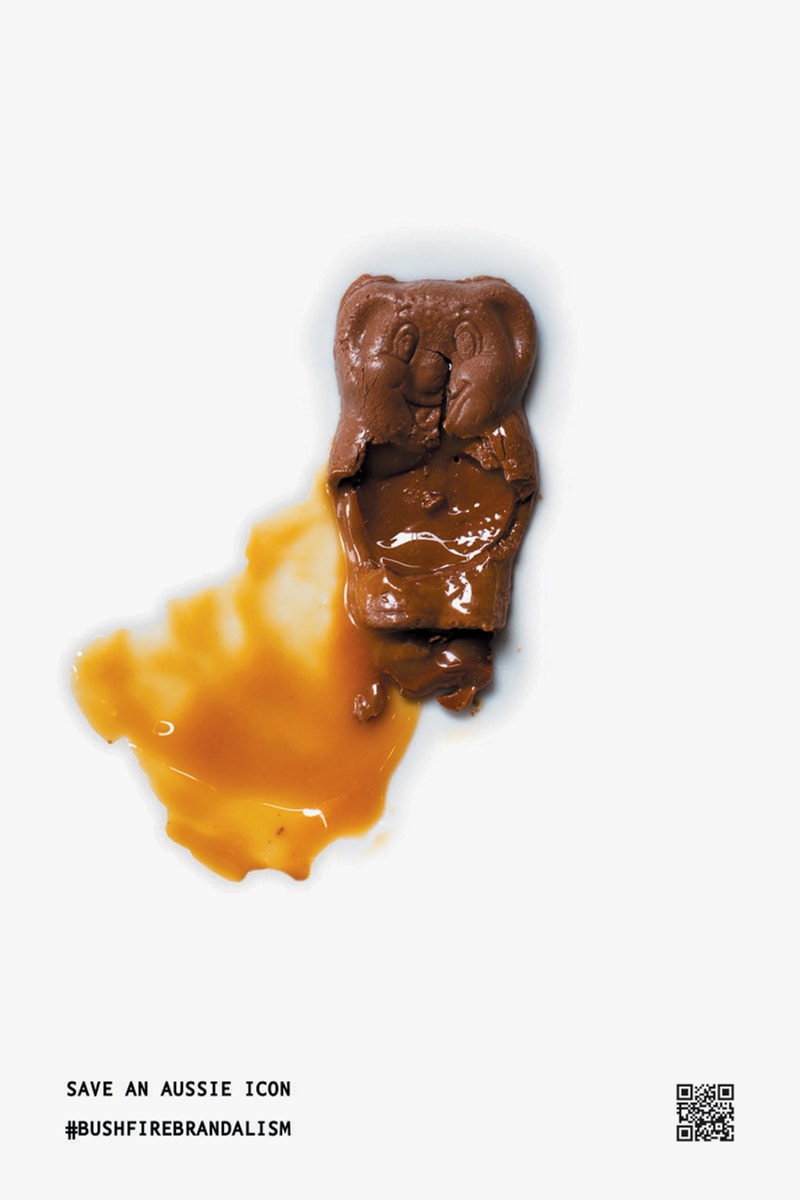 4 of 14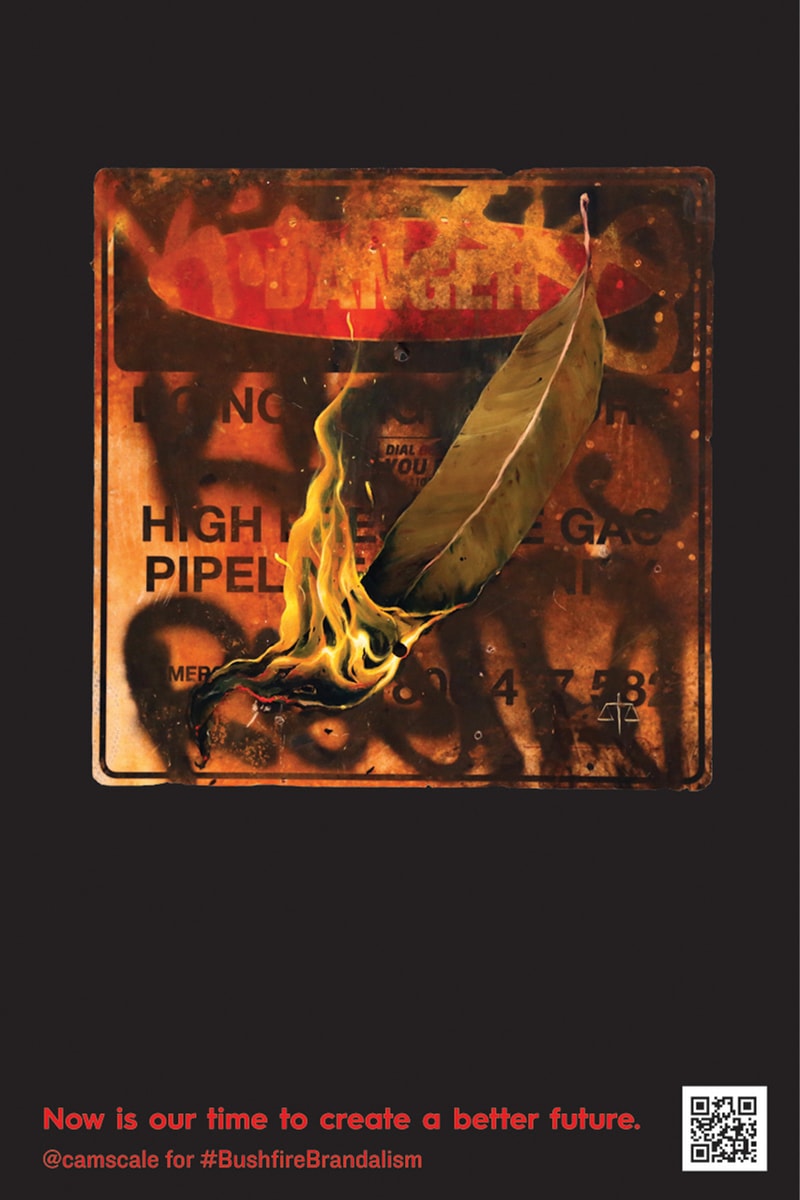 5 of 14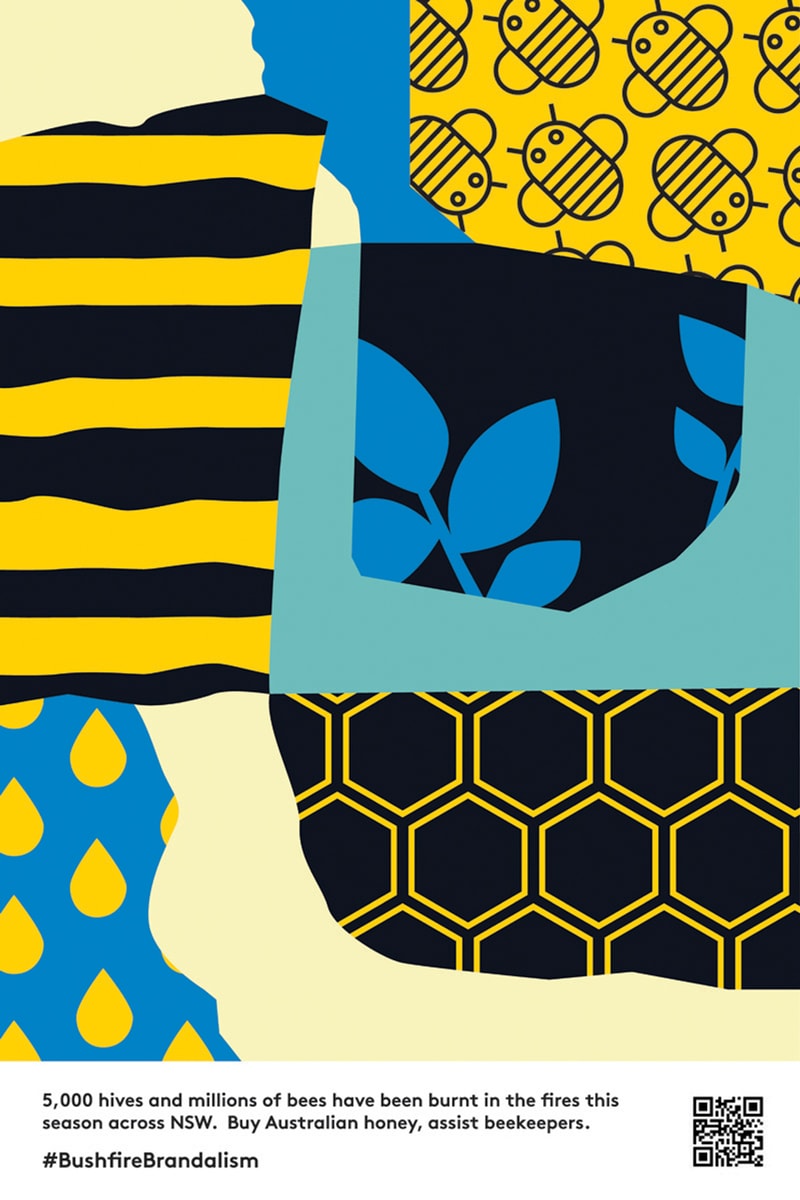 6 of 14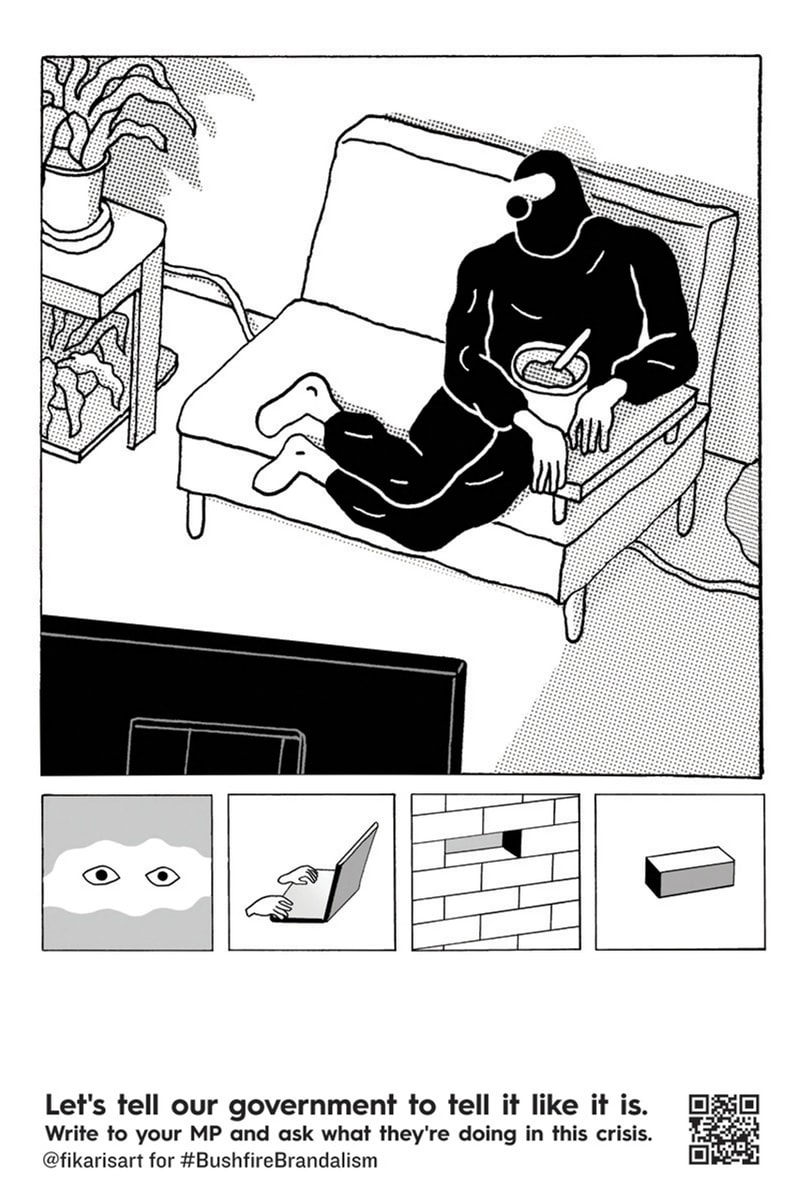 7 of 14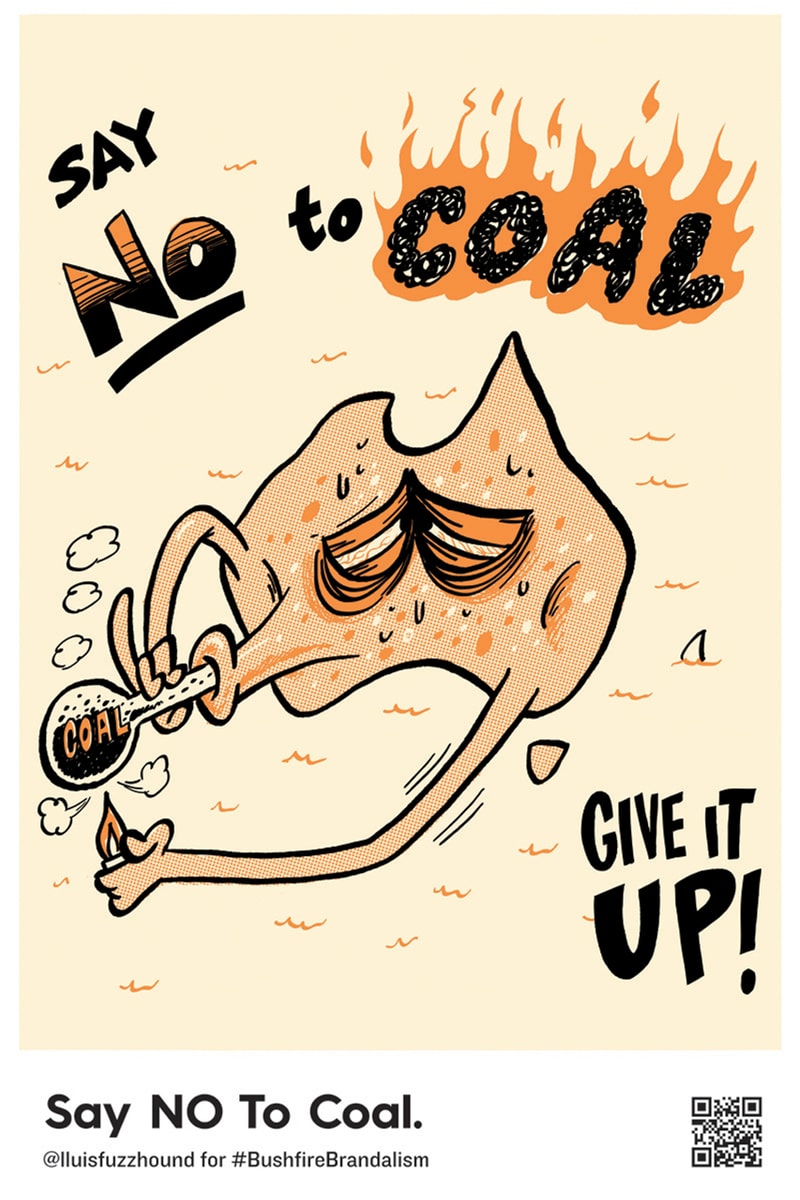 8 of 14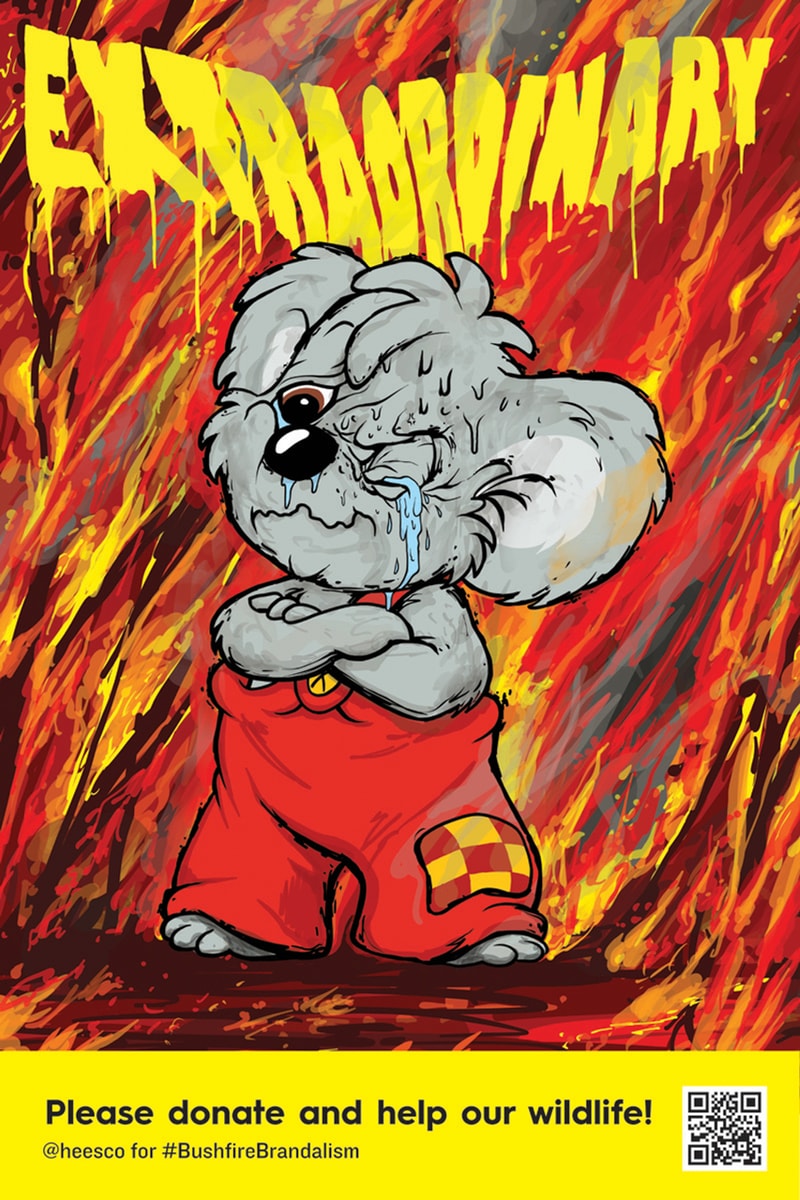 9 of 14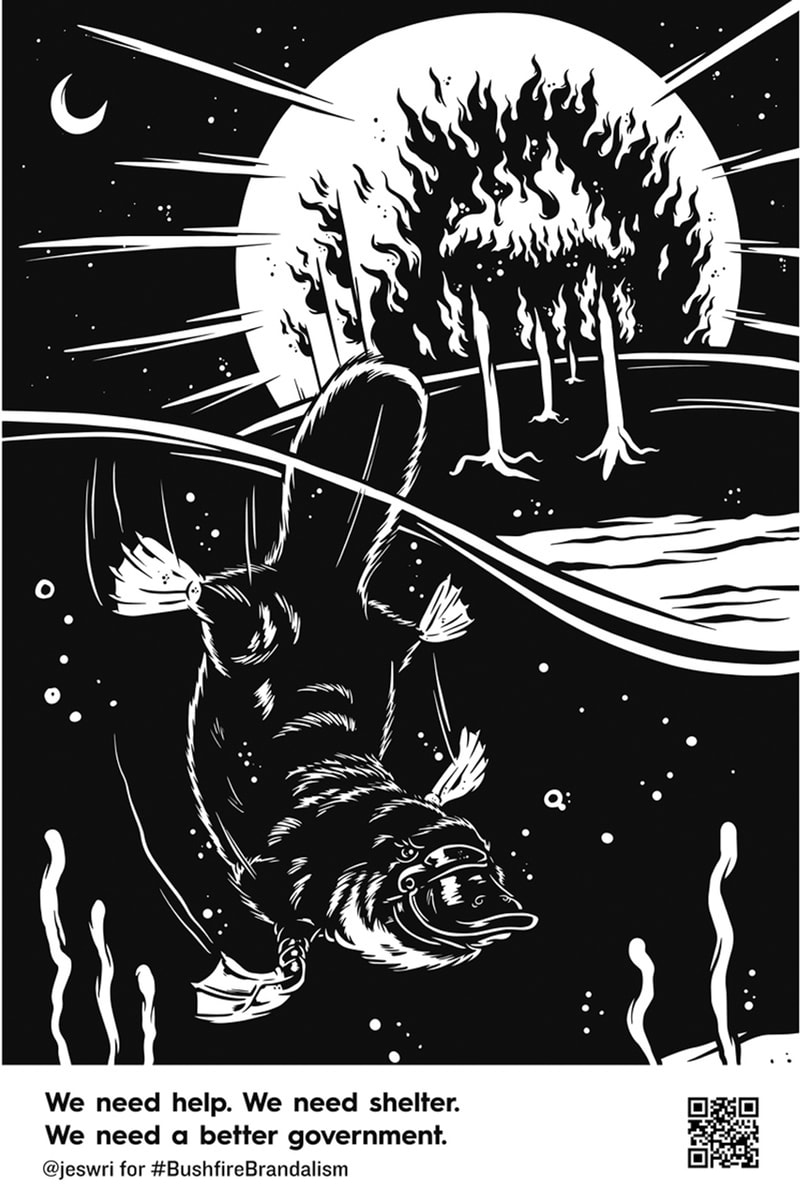 10 of 14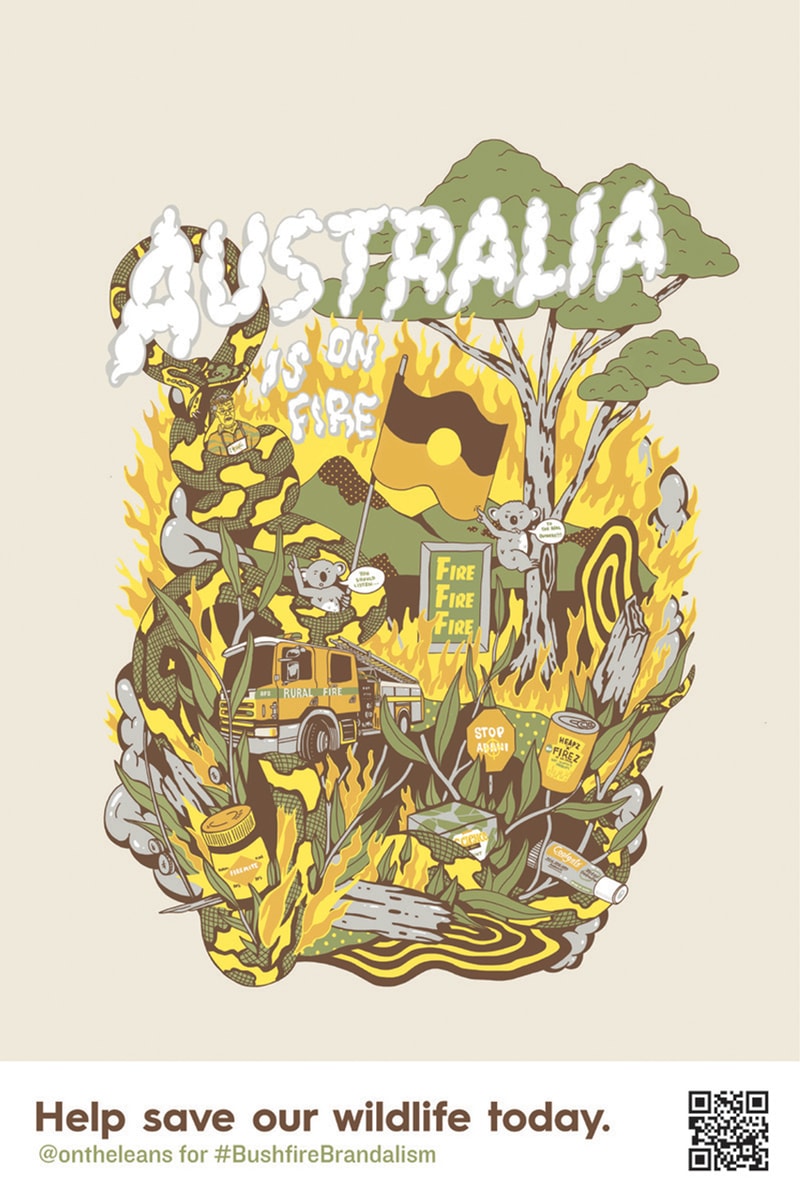 11 of 14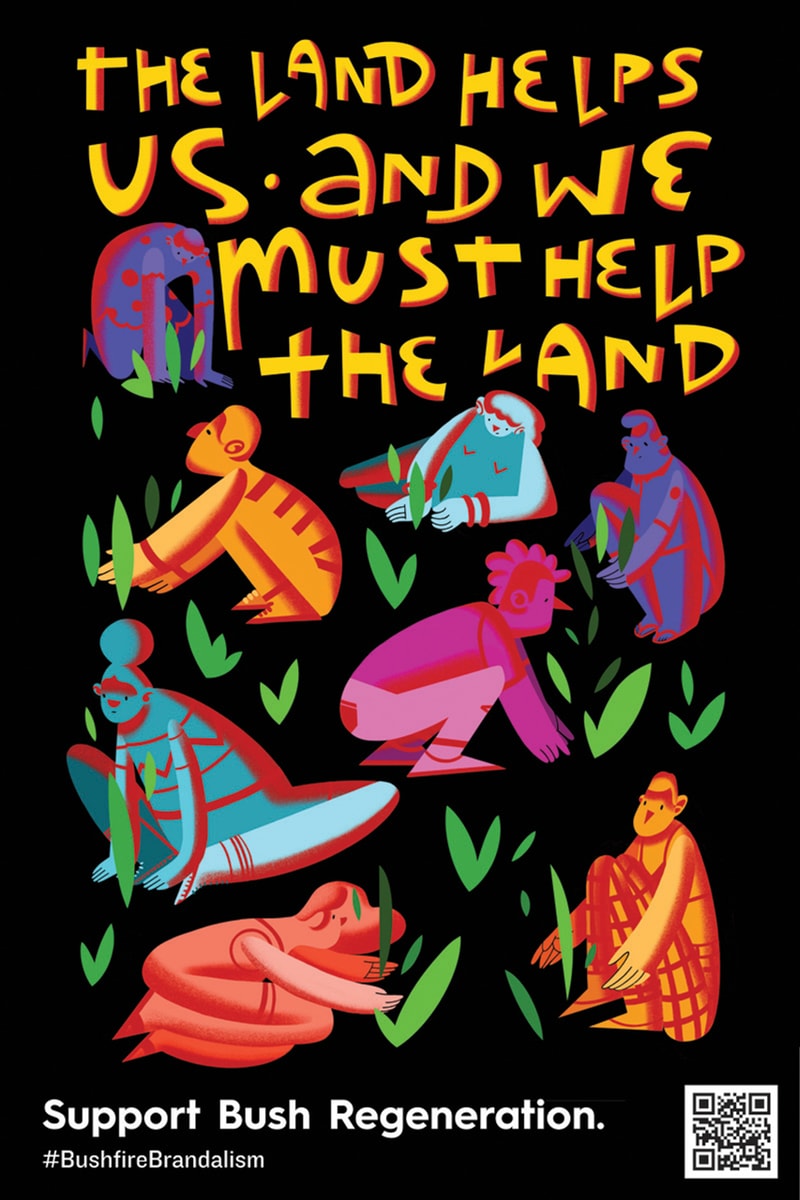 12 of 14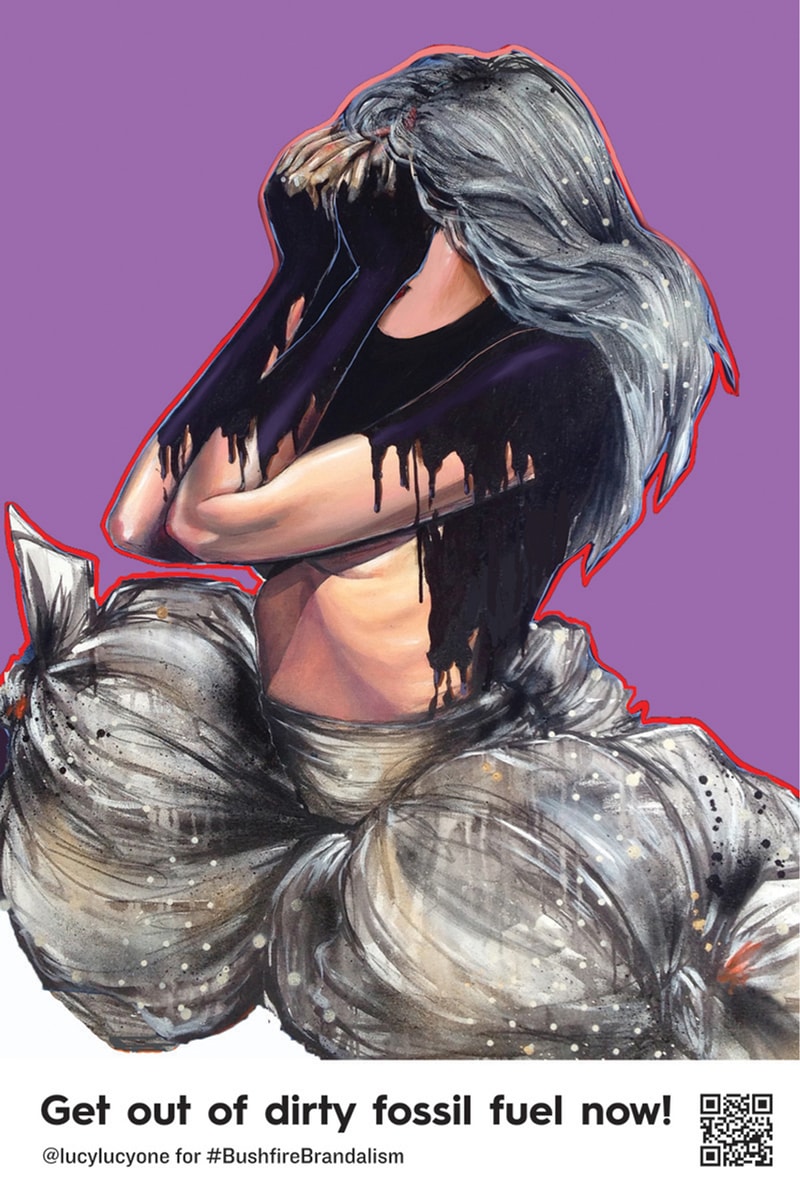 13 of 14
14 of 14
41 Artists Bring Awareness to Australia's Devastating Wildfires in Moving Campaign
"We do not accept that this situation is 'business as usual.'"
---
Last week, 41 artists took to the streets of Sydney, Melbourne and Brisbane for the nation's largest unsanctioned outdoor art exhibition. Australia continues to witness wildfires in unprecedented scales, prompting brands such as NOAH and Rowing Blazers to release apparel that directly benefits the country's largest wildlife rescue organization, WIRES. Artists are now channeling feelings of hopelessness and powerlessness associated with the devastation to shed light on the underlying causes of these bushfires and the actions needed to prevent them in the future.
Through the art campaign, dubbed "Bushfire Brandalism," artists replaced 78 advertising posters with thought-provoking images and messages. Designs focused on subjects including the problems of the fossil fuel industry, bravery of local firefighters, destruction of the country's flora and fauna and more. Installed at local bus stops and similar advertising spaces, each work offers direct access to information and 30 charities combatting the issue via QR code.
"We do not accept that this situation is 'business as usual,' the campaign stated. "We are making these issues visible in our public spaces and in our media; areas monopolized by entities maintaining conservative climate denial agendas. If the newspapers won't print the story, we will!"
Take a closer look at select poster designs from "Bushfire Brandalism" in the slideshow above.
In other news, check out the winning photos from the sixth international Landscape Photographer of the Year competition.