The Best Collections From Copenhagen Fashion Week FW20
From emerging designers to Denmark's top brands.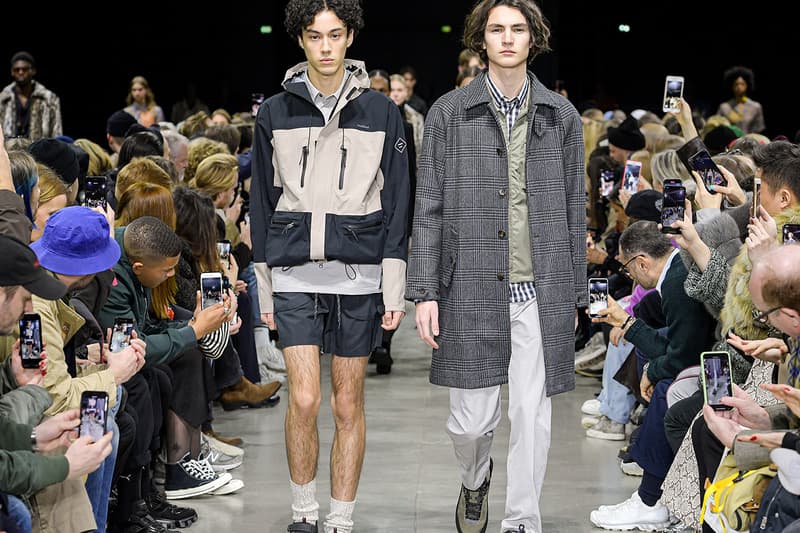 Although Paris, London and Milan continue to dominate the schedule, Copenhagen Fashion Week has been carving out a niche as one of the most interesting of the satellite fashion presentations. One of the stand-outs of this season's iteration took place away from the runway, as CPHFW maintained its commitment to sustainability with the announcement of a new flagship policy requiring participating designers to comply with 17 standards by 2023.
Copenhagen Fashion Week also runs alongside the Revolver trade show, which showcases a range of emerging Danish talent and bigger names from around the world. In addition to established names like Soulland and Wood Wood, who also showed on schedule this season, Revolver provided another platform to up-and-coming brands including Sunflower, mfpen and the recently-launched (di)vision.
As the Fall/Winter 2020 runway season keeps on rolling, we've compiled the five best things we discovered during Copenhagen Fashion Week.
Soulland
As one of Copenhagen's most-loved brands, Soulland always represents an important part of the fashion week schedule. For Fall/Winter 2020, the label continued its "commuter's trilogy" with its "Public Domain" collection inspired by public transport and the diversity of its riders. The collection also showcased Soulland's investment to sustainable practices, with 83% of all fabrics and garments produced sustainably. Stand-out pieces in the collection included three new collaborations from the brand, made in collaboration with artists Lulu Kaaland and Nikolaj Mentze as well as Peanuts.
mfpen
Another brand that continued its commitment to sustainability for FW20, mfpen featured a selection of pieces constructed from deadstock fabric. With materials sourced from across Europe, the collection was an affirmation of the brand's "responsible hierarchy." Other textiles included recycled cashmere knits and Tencel fabrics, while the brand took influences from tailoring and workwear as it sought a "timeless yet contemporary" aesthetic.
(di)vision
(di)vision presented its debut collection at CPHFW, with a selection of recycled and repurposed pieces mixed with deadstock fabrics. Named "Too Bad I Have to Destroy You Now," the collection's inspiration was a dystopian vision of the near-future with the brand describing the title as a reference to the "way we systematically destroy our planet for our own advantage." Key themes throughout the collection included reused military surplus, and jackets updated with vintage T-shirt as lining and buttons taken from old military shirts.
Returning to Copenhagen Fashion Week, Tonsure showcased a collection inspired by the mixing of different seasons. The base point of the collection was a bright green flower print, which features in the summer-influenced section, and is also distorted and darkened on tartan checks for the winter section. Elsewhere, the collection references grunge, with military pieces reworked with acid wash or bleached completely. Rounding out the collection, Tonsure also launched its new "24H" denim collection, which was constructed from a premium quality mix of recycled and organic cotton.
Norwegian label Holzweiler looked to its home country for FW20, with a collection that paid tribute to Norway's natural world. This theme was referenced through the set design — produced in collaboration with architecture from Snøhetta — and its color palette, which was centered on tones such as beige, brown, orange and yellow. Additionally, the natural influence was shown through outdoor-inspired patches and emblems, while patterns nodded to imagery of soil and fossils.