Moncler Genius Is Still Able to Draw the Crowds With Its Latest Milan Presentation
The brand's collaboration-based initiative branched out with new categories.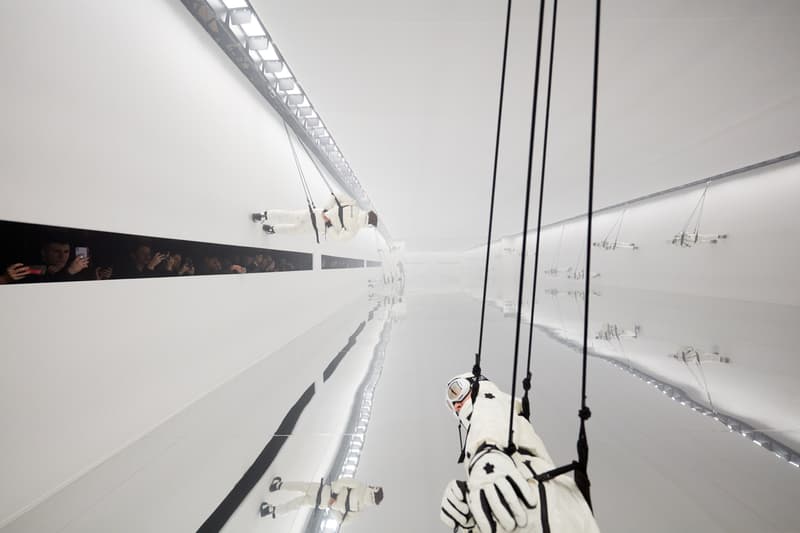 1 of 4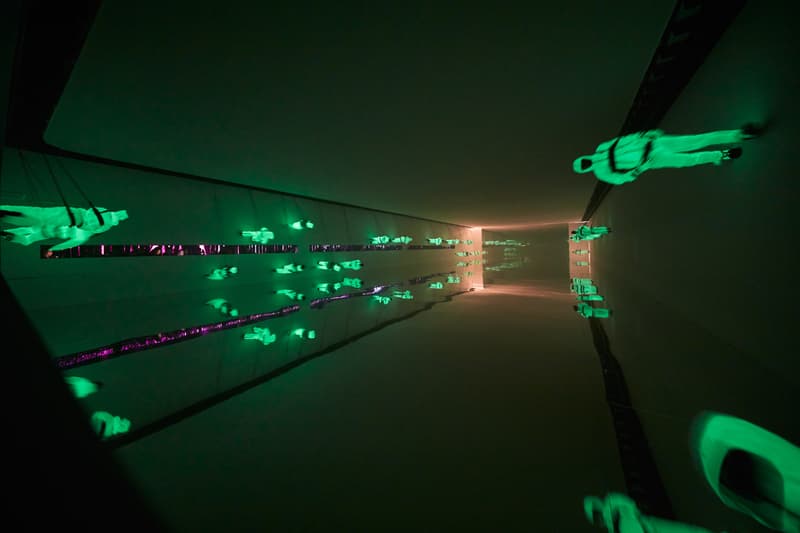 2 of 4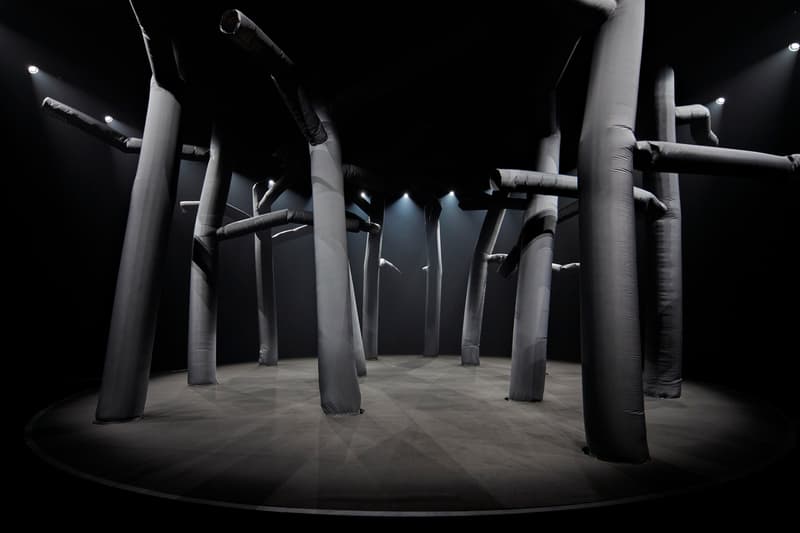 3 of 4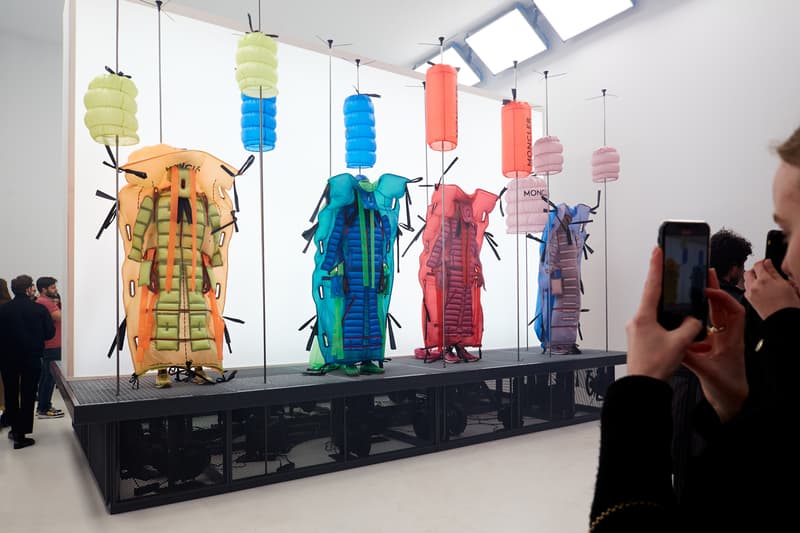 4 of 4
It'd be hard to find a concept that's more defining for Moncler Genius than its "One House, Different Voices" mantra. The brand's latest splashy showcase, staged on Wednesday night in Milan, brought that phrase to life in an immersive experience that suggests a desire to one-up its last three iterations. Presenting 12 distinctive concepts, Moncler Genius' eclectic arrangement for 2020 — which kicked off Milan Fashion Week — retained the label's emphasis on experimentation, while pushing for more digital innovation and expanding into new product categories.
Returning partners such as Moncler Grenoble recruited acrobats to model its garments (while suspended sideways) in a setting that seemed to come straight from the set of 2001: A Space Odyssey, while Poldo Couture recouped its puffer-clad display of dogs. Fragment's Hiroshi Fujiwara featured his clean and functional designs in a disco-style room complete with flashing laser lights. Meanwhile, 1017 ALYX 9SM toyed with elements like recycled nylon and Swarovski crystals for its tech-infused setup.
And as for Moncler Genius' previously announced newcomers — JW Anderson, RIMOWA and MATE.BIKE — the labels proved to be some of the buzziest displays of the bunch. The more than 3,000 attendees at the event kept the queue for Jonathan Anderson's space crowded throughout the night, vying to gain entrance into his "Non-Binary Elegance" themed show. As one of the most watched designers today thanks to his work at his namesake brand and LOEWE, Anderson didn't fail to deliver his signature touch for subversive fashion, interpreting the Moncler brand through a colorful range of spiky inflated coats, floral jackets and oversized chain embellishments.
While the curtained off rooms inside of the venue housed an esoteric collection of apparel from Anderson, Fujiwara and the balance of ready-to-wear designers, the energy outside was just as stimulating thanks to innovative pieces from RIMOWA and MATE.BIKE. In a concerted move to expand its Genius approach beyond the usual selection of fashion garments, Moncler tapped luggage purveyor RIMOWA to conceive a digitally-driven version of its popular suitcases, installing an LED screen directly onto the center of the piece. MATE.BIKE, on the other hand, greeted guests at the entrance with its mountainous display of crisp white electric bikes, which were not only designed to weather snowy terrains but also come ready with a foldable duvet.
This seeming sporadic mix between the clothes, the suitcases and the bikes nonetheless culminated in a seamless display, with each collaborator proving that they could champion both their own aesthetic and the Moncler ethos. Perhaps the nonstop flow of theatrical smoke throughout the space was in part to thank for the presentation's fluidity, but the innovative spirit driving Moncler Genius behind the scenes seems more evident than ever as fans continue to show up in droves for even a glimpse at the upcoming collections.
The 2020 installment is certainly a move-on from previous iterations, which in themselves presented memorable displays, and leaves room to wonder just how much further Moncler will push the envelope. Judging by the company's ever-growing arsenal of collaborations (it even recently announced a separate line with Rick Owens just this week), its inventiveness has no shortage of ideas in store.
The Moncler Genius exhibition in Milan will be open to the public beginning on February 23. Pieces from each capsule are expected to be released later this year.
Moncler Genius 2020
Viale Molise 70
Milan, Italy 20137