Rick Owens, Moncler Announce Exclusive Tour Bus and Fashion Collaboration
The capsule will be unveiled at a special presentation in Milan this week.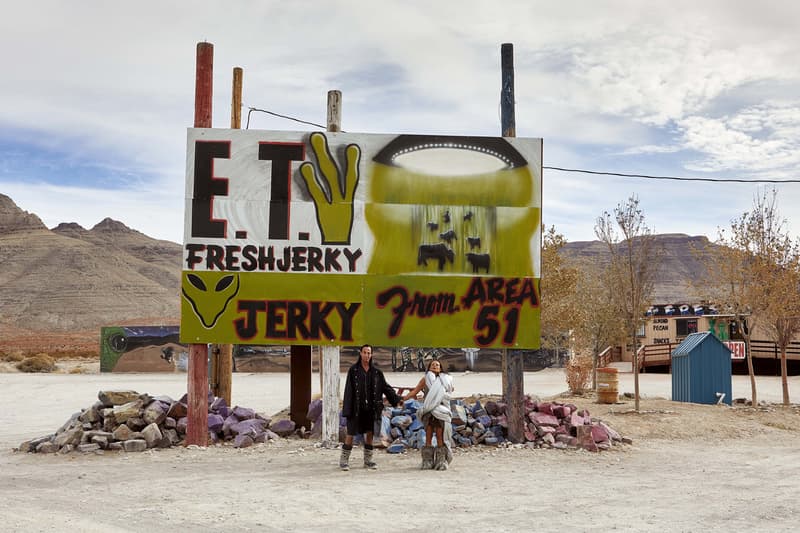 1 of 4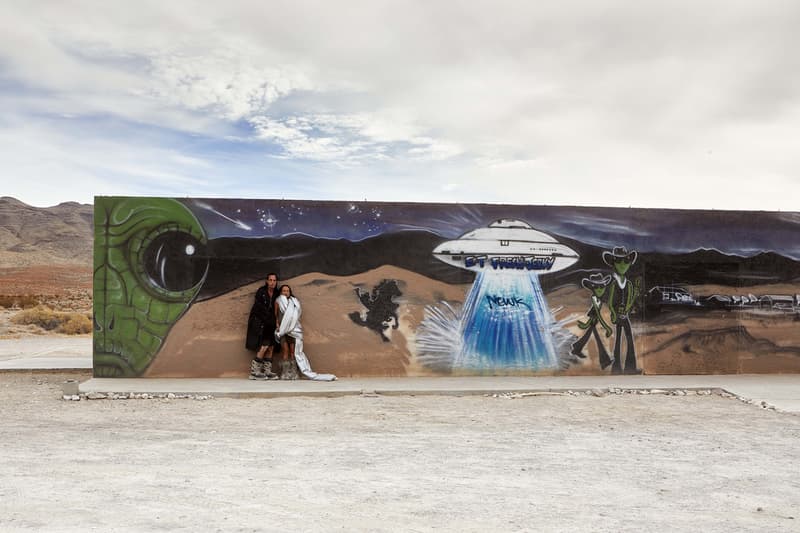 2 of 4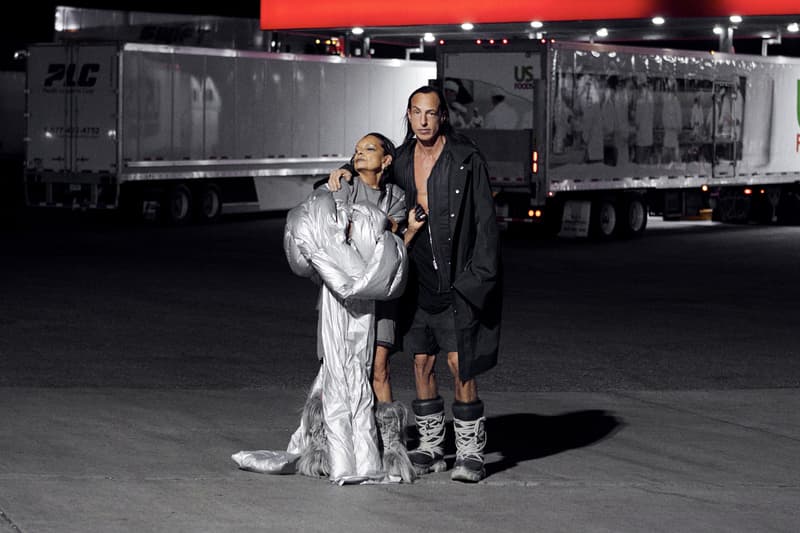 3 of 4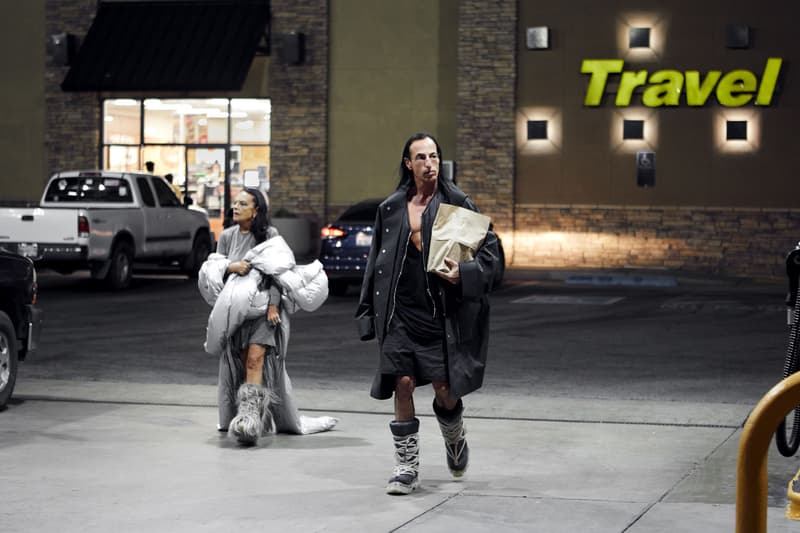 4 of 4
With initiatives like its rotational Moncler Genius project — which invites other leading labels to interpret the brand from their own perspective — Moncler has consistently shown its willingness to push the envelope with product. Now in a major announcement, the Italian label has doubled down on its collaborative stance by tapping the prolific Rick Owens for a partnership, inviting the designer to helm an exclusive capsule (notably a completely separate entity from the Genius collective).
Being the out-of-the-box creative that he is, Owens took the opportunity to create a custom tour bus for Moncler, going so far as to even take the vehicle on a west coast road trip with his wife Michèle Lamy. He and Lamy ventured from Los Angeles to Nevada with the final destination planned for artist Michael Heizer's ranch. "Heizer had invited us to see his monumental land art piece 'City,' 48 years in the making…and I hadn't been to the West Coast since I moved to Europe 18 years ago," said Owens in a press release.
While the bus itself makes a grand statement in the way of collaborations, Moncler has also confirmed that the partnership will encompass ready-to-wear pieces. Few details have been shared about the garments, though they are expected to retain Owens' signature penchant for sculptural shapes while infusing duvets throughout the range.
"Rick Owens worked silver, dusty pink and black through his trademark sculptural shapes, creating a series of pieces for men and women, complete with furry moon boots, that are a summation of his unique fusion of glamor and brutalism," Moncler explained in a statement. "The torsions, juxtaposition of materials, light washed cashmere bases are all there, with an accent on the duvet."
Owens will unveil the tour bus and ready-to-wear capsule at a launch event in Milan on February 19. The bus will be available for purchase by custom order, while the fashion pieces are expected to launch later this year at Moncler and Rick Owens' websites and retail shops. Read Owens' full statement about the upcoming collaboration by scrolling below.
For more fashion news from Moncler, check out the latest brands to join the company's Genius project, including JW Anderson and RIMOWA.
"MONCLER APPROACHED ME ABOUT A COLLAB AND I TOOK ADVANTAGE OF THE MOMENT TO ASK THEM TO DO SOMETHING DIFFERENT — TO CUSTOMIZE A TOUR BUS FOR HUN AND I TO MAKE A ROAD TRIP FROM LAX TO MICHAEL HEIZER'S RANCH IN NEVADA… HEIZER HAD INVITED US TO SEE HIS MONUMENTAL LAND ART PIECE CITY, 48 YEARS IN THE MAKING… AND I HADN'T BEEN TO THE WEST COAST SINCE I MOVED TO EUROPE 18 YEARS AGO… I WAS KIND OF THINKING ABOUT JOSEPH BEUYS TRAVELING TO THE U.S. FROM GERMANY IN THE SEVENTIES, LANDING AT JFK, BEING WRAPPED IN FELT AND TAKEN BY AMBULANCE TO HIS N.Y. GALLERY TO LIVE WITH A WILD COYOTE FOR 3 DAYS IN HIS INSTALLATION I LIKE AMERICA AND AMERICA LIKES ME, AND THEN GOING STRAIGHT BACK TO GERMANY THE SAME WAY…OUR TOUR WOULD TAKE US THROUGH LAS VEGAS AND AREA 51 WITH A DETOUR TO HEIZER'S DOUBLE NEGATIVE… THIS CUSTOM TOUR BUS WILL BE EXHIBITED IN MILAN ON FEBRUARY 19 AND AVAILABLE TO ORDER, AS WELL AS THE CLOTHES MONCLER MADE FOR HUN AND I TO WEAR ON OUR TOUR…"