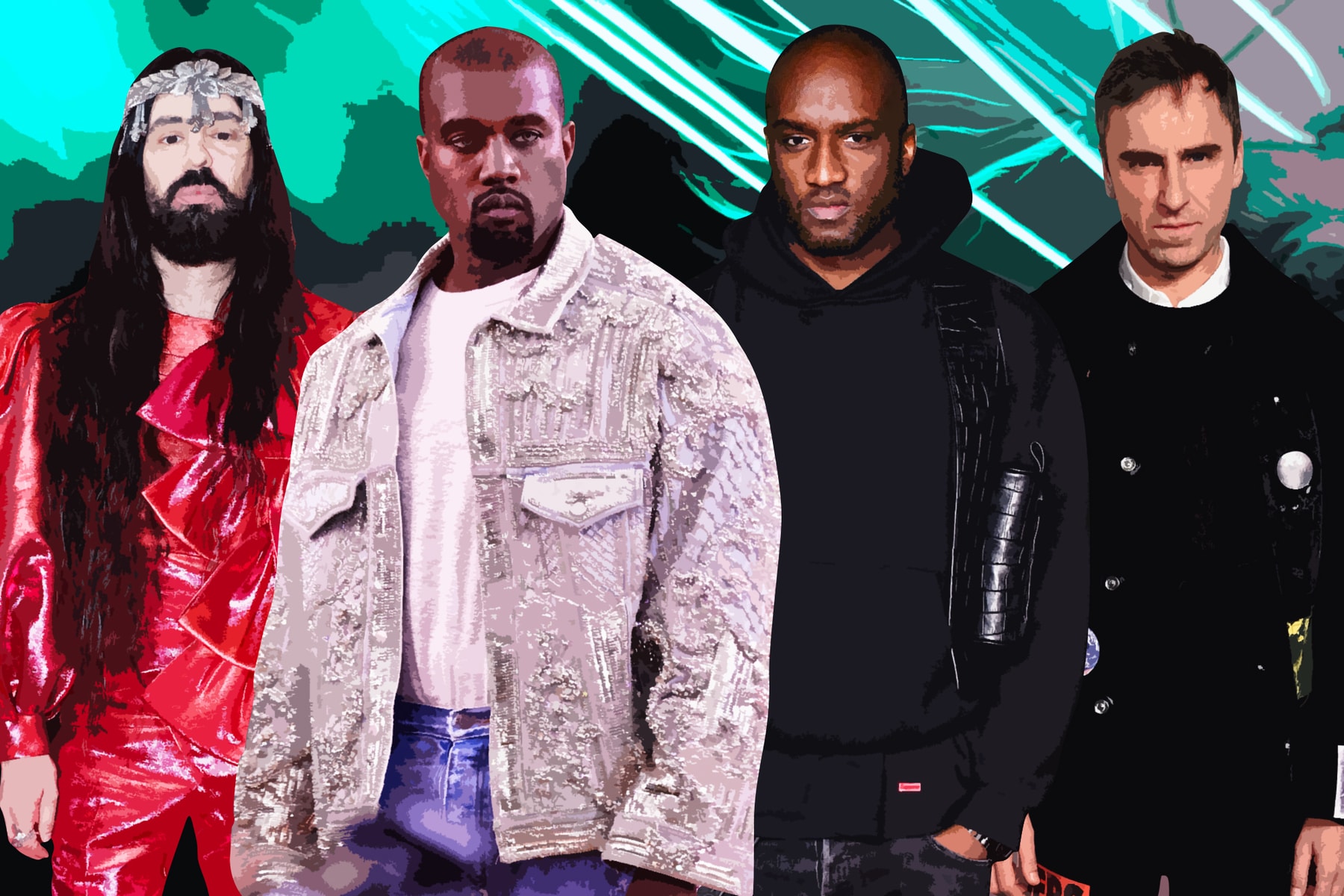 The Most Influential Designers of the Decade
The decade that stretches from 2010 to 2019 brought about some of the largest shifts in fashion we've ever seen, culminating in the full realization of concepts that had been set in motion over previous years. Perhaps the greatest shift was the fact that streetwear and luxury fashion finally co-mingled in ways that had never been accomplished before; within 10 years, every luxury label was looking to create the next big sneaker silhouette while streetwear labels were graduating to the runway.
When the 2010s began, many fashion houses were barely concerned with menswear offerings. Instead, men were offered buzzy brands that upgraded tailoring, often with youthful sportswear or blue collar touches, accessible retooled heritage and designers with uncompromising visions, albeit visions that didn't make for appropriate officewear. Still, from humble beginnings came the movements that eventually unspooled the stiff confines of men's clothing.
Though the '00s saw some early dabbling, menswear's boundaries were too firm to be full challenged. Consider New York's Cloak, an early 2000s effort that was revelatory at the time (Tim Blanks described co-designer Alexandre Plokhov as an outsider in 2006), but now looks comparatively tame. These were the baby steps that guided menswear's growth; from the workwear boom of the late '00s/early '10s to early stabs at codifying what would become athleisure, this was the decade that shaped what menswear will become in the ensuing years.
The below designers were key in subverting not only menswear norms, but also transforming industry and cultural expectations as a whole. Though there is a lack of women and people of color, the fashion industry's glass ceiling is finally showing some signs of giving way. As we look to the next decade, creatives like Kerby Jean-Raymond, Grace Wales-Bonner, Martine Rose, Yoon Ahn and Hed Mayner are only a handful of the creatives upsetting the narrative of the mostly-white, primarily-European menswear business, as the global market makes way for creatives from across the globe.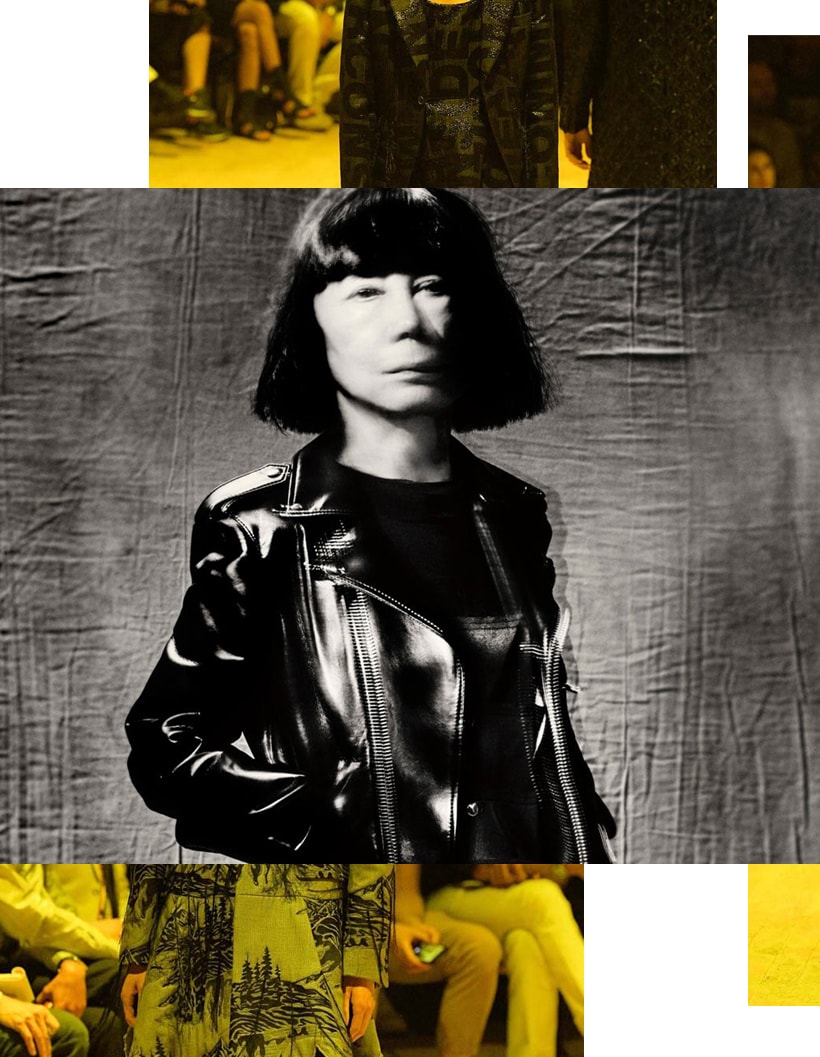 Rei Kawakubo
Rei Kawakubo
, head of the
COMME des GARÇONS empire
, is directly and indirectly responsible for uncountable trends over the past decade. This was quantified when the many COMME des GARÇONS lines — including the menswear-centric
HOMME PLUS
,
HOMME
,
Junya Watanabe MAN
— were the subject of a
Metropolitan Museum retrospective in 2017
, indicative of the label's decades spent upending industry standards. Similarly,
COMME des GARÇONS' Nike collaborations
were some of the decade's finest: key drops include 2013's forward-looking
BLACK COMME des GARÇONS Blazer Low
and 2017's
VaporMax
and
Nike Dunk High
. Meanwhile, the company's
Dover Street Market
outposts, founded in 2004, continued to set the standard for department stores well into the next decade, with exclusive drops and experiences hosted alongside names that include
Travis Scott's Astroworld
,
sacai, Chrome Hearts
,
Gucci
,
AWAKE NY
and
Vetements
.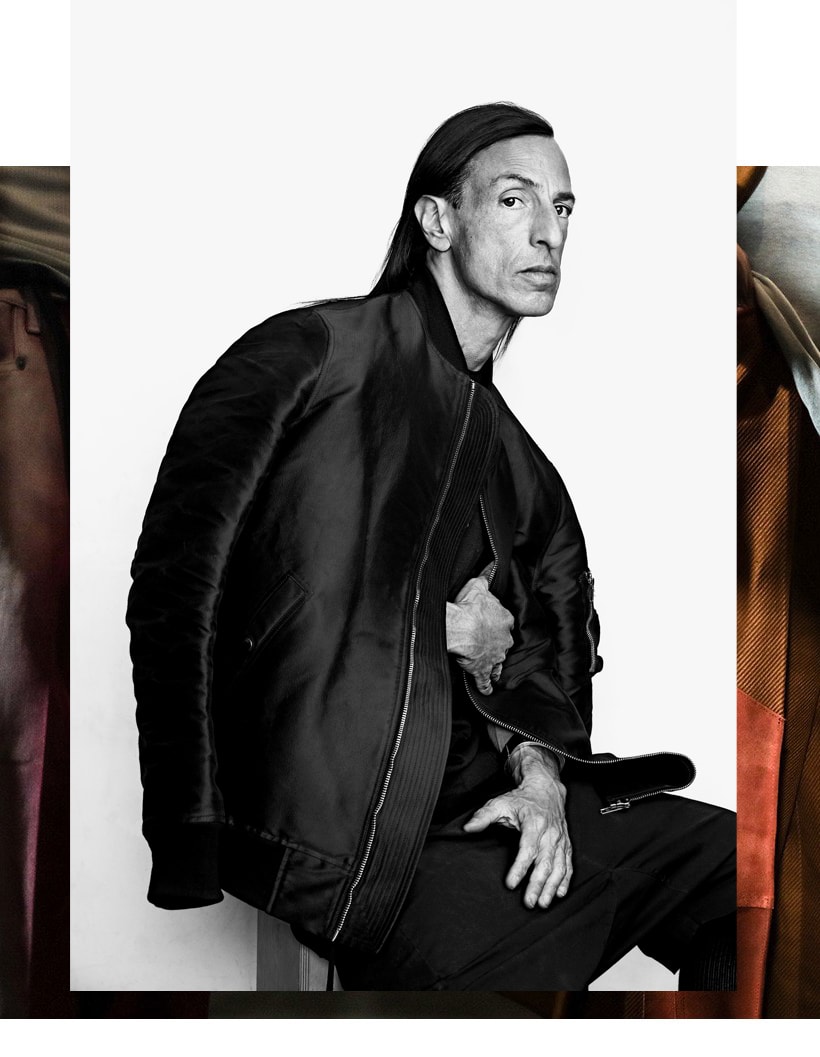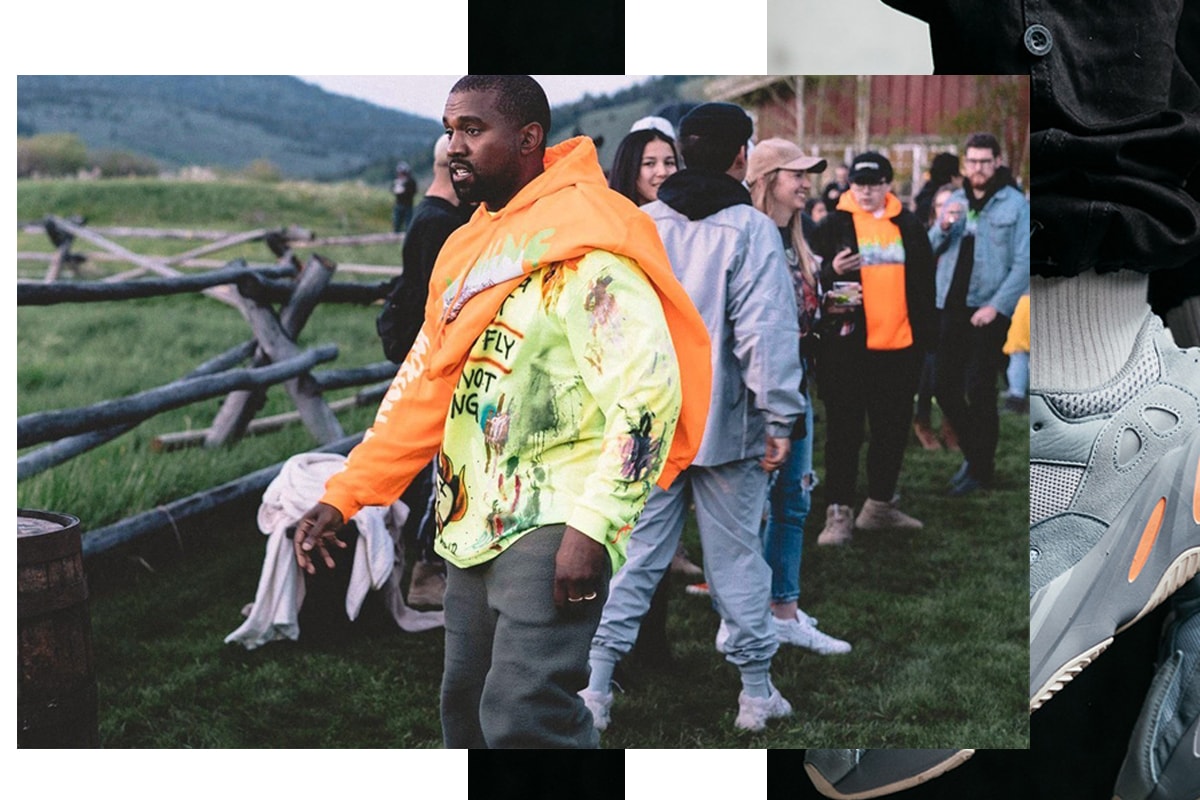 Kanye West
Little could be said about
Kanye West
that hasn't already been explored (even by West himself). However, it's worth mentioning the undeniable influence the rapper and creative exerted over the fashion industry this decade, Since his early dabbling in fashion (
a Fendi internship
in 2009,
BAPE collaborations
), West has developed his personal taste through several stages, from
Riccardo Tisci
's art direction in 2011, to 2013's
Maison Martin Margiela-designed masks
to the
APC collaboration line in 2014
— the first official West-branded garments.
West's Nike collaborations
were also an early stab at quantifying his taste, but 2015 saw the G.O.O.D. Music founder effectively finding himself through his
adidas partnership, when YEEZY Season 1 debuted
. The muted earth tones that informed the sweatpants, slouchy hoodies and shearling jackets essentially set the tone for the rest of West's decade, as he continued to produce enormously boxy T-shirts, baggy sweaters and those ever-evolving YEEZY's throughout the '10s, aiming to fulfill
his promise of YEEZY sneakers for everyone
.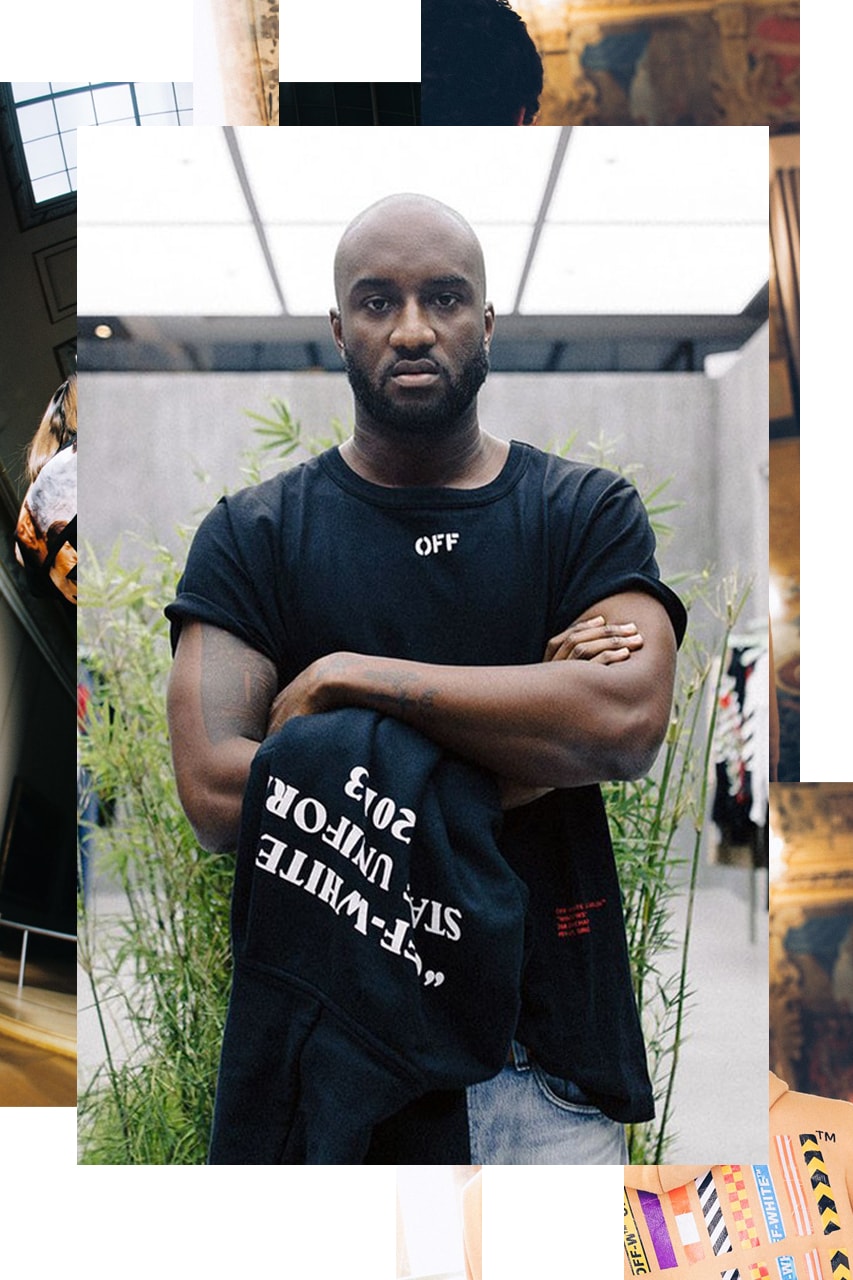 Virgil Abloh
Though
Kim Jones
at
Louis Vuitton
was responsible for what may be the defining collision of the luxury and streetwear industries,
Virgil Abloh
is the man who gave Louis Vuitton the streetwear edge it needed to draw in an ever-younger clientele. Abloh's transformation of the luxury house capped an indescribably successful decade, which saw the creative art launch his first clothing label,
Pyrex Vision
, in 2012, a year after he art-directed Kanye West and
JAY-Z
's
Watch the Throne
. The explosive financial success of Pyrex Vision helped Abloh kickstart
Off-White™
in 2013, which became an
LVMH prize finalist in 2015
. Two years later, Abloh had collaborated with everyone from
Takashi Murakami
to
Nike
, paving the way for him to succeed his mentor, Jones, at Louis Vuitton the follo
wing year. Even still, this brief bio is unable to properly quantify the impact that Abloh and his peers imparted upon the global fashion industry, a movement led by a would-be civil engineer who elevated streetwear to a fine art and made luxury palatable to the youth.
Miuccia Prada
Prada
has consistently stayed ahead of the curve over the years, but the '10s provided a proper demonstration of
Miuccia Prada
's impressive premonition. For instance, the designer predated hybrid footwear trends with 2011's sandwiched derbies and delivered minimalist athletic-inspired clothing for 2013 (far before anyone ever uttered the phrase "athleisure") as her menswear evolved from subversive suiting to informal workwear, floral shirting and patterned sweaters years before business casual became de rigueur. The
Cloudbust
, which first appeared in 2017, was indicative of Prada's clairvoyance, a clunky technical runner that predated most trendy technical designs to market. Prada even beat out the late '10s' flirtation with logomania by way of badge-branded accessories, eventually paving the way for a reissue of the '90s most progressive technical luxury lines: the nylon-centric
Linea Rossa
collection.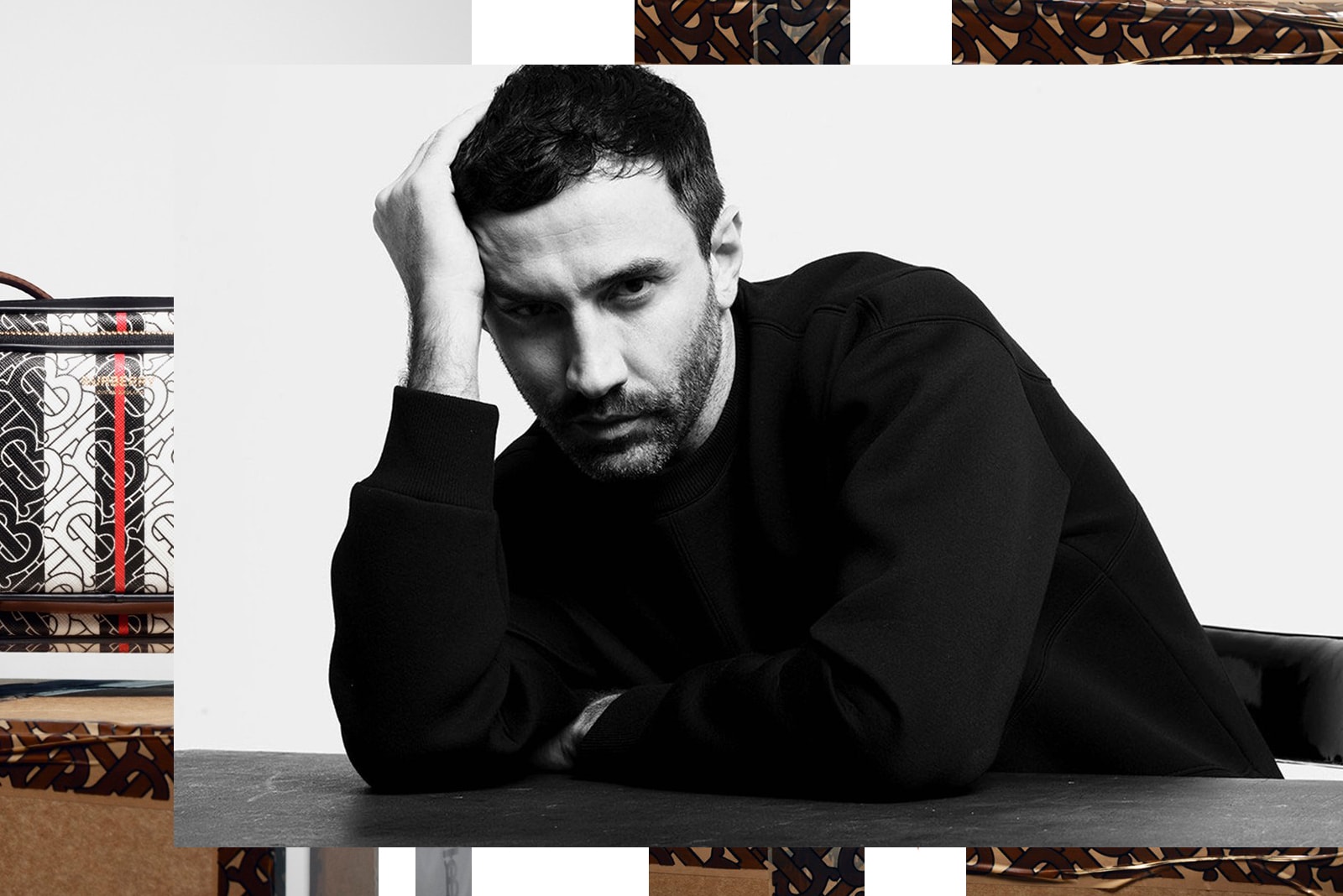 Riccardo Tisci
Though Riccardo Tisci finished the decade
on a high note
, taking a bow for
his revitalization efforts
at
Burberry
, perhaps the finest moments in the decade came during his tenure at
Givenchy
. After 12 years with the French house, Tisci left Givenchy in 2017, but not before providing some of the first key instances of streetwear's influence on the luxury market. Tisci's famed
animal graphics
, star-branded hoodies and basketball-inspired shorts were indicative of the designer's love of sportswear, which won over various fans — including longtime pal Kanye West, who tapped Tisci to
design outfits and artwork
for
Watch the Throne
, West and JAY-Z's collaborative 2011 album. Tisci's street-inspired styling was the antecedent for today's interconnected world, blending high fashion and street savvy in ways that no other luxury house had previously dared attempt.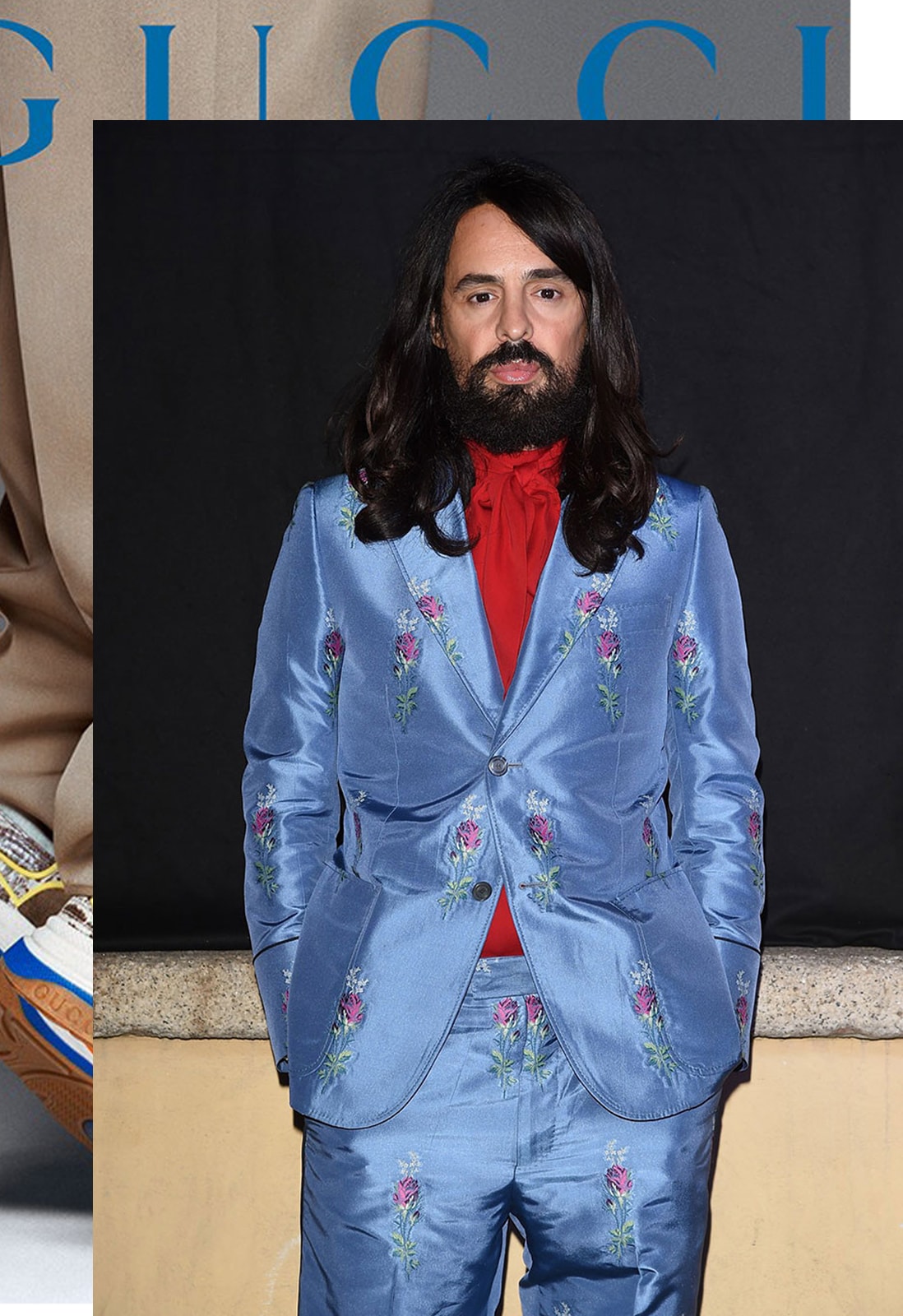 Alessandro Michele
In January 2015,
Gucci
took a chance on the then-unknown
Alessandro Michele
, who had designed the house's bags since his appointment under
Tom Ford
in 2002, elevating Michele to Gucci's creative director in charge of every fashion collection and the entire brand's image. The selection was fortuitous — Michele has smashed sales expectations year-on-year, with the brand's fortunes
rising 50%
in 2017, then
another 45%
a year later, thanks to overwhelming consumer demand driven by the Italian designer's whimsical, romantic worldview. Gucci's clothing — especially branded T-shirts and sweaters —
reigns supreme
, with plenty of branded goods that were crucial in developing
the "logomania" trend
. Regardless of shifting tastes, there's plenty of demand for the brand's accessories, like
belts
and sneakers, which serve as an accessible entryway to Michele's sumptuous world.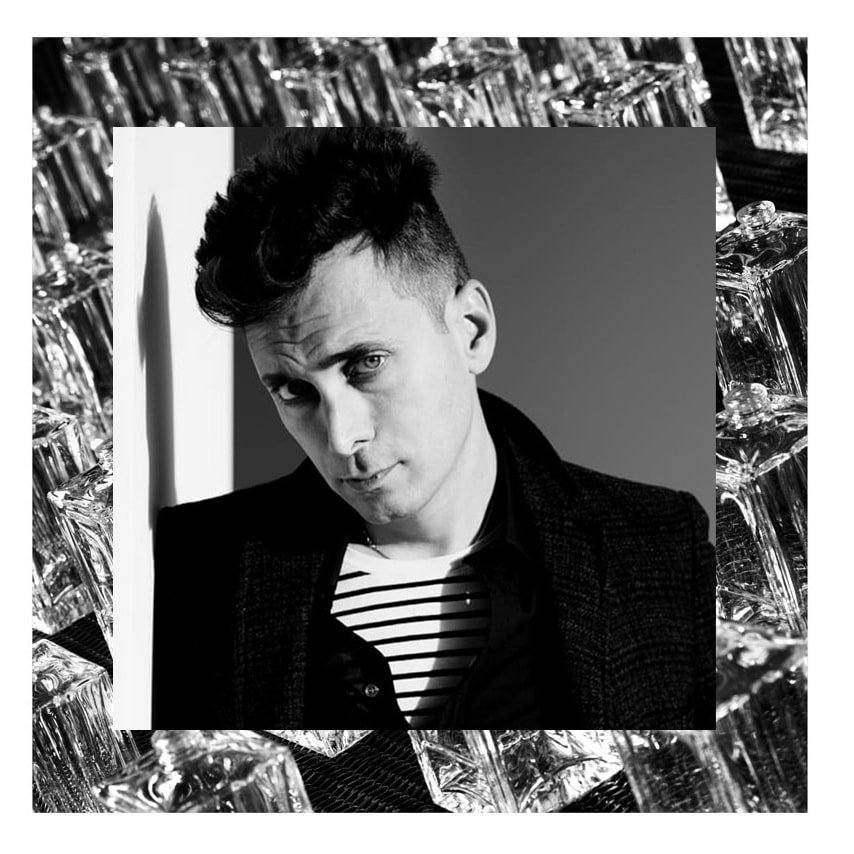 Hedi Slimane
Love him or hate him,
Hedi Slimane
is both a lightning rod for criticism and an uber-successful menswear designer, with legions of men flocking to each brand he reshapes in his image. After a stint at
Dior Homme
, Slimane kicked off an immensely influential tenure at
Yves Saint Laurent
, which he quickly rechristened Saint Laurent Paris to reflect the new direction he was taking the brand. The shift yielded slim double rider's jackets, tight suits, skinny jeans and pointed boots inspired by the wardrobes of Mick Jagger and The Beatles, with womenswear playing second fiddle to the ever-popular menswear, which remained covetable even after Slimane's departure. In 2018, Slimane was named director of Céline — which he quickly
renamed CELINE
. Thus began his revision of a cult favorite label, wherein CELINE altered course from
Phoebe Philo
's minimalist womenswear to Slimane's slim-fitting rockstar wardrobe, which drew enough attention that Slimane addressed the critics directly. He did demonstrate growth with recent collections, however, with recent collections shifting from his oft-imitated singular vision of skinny garments to include some (slightly) looser cuts.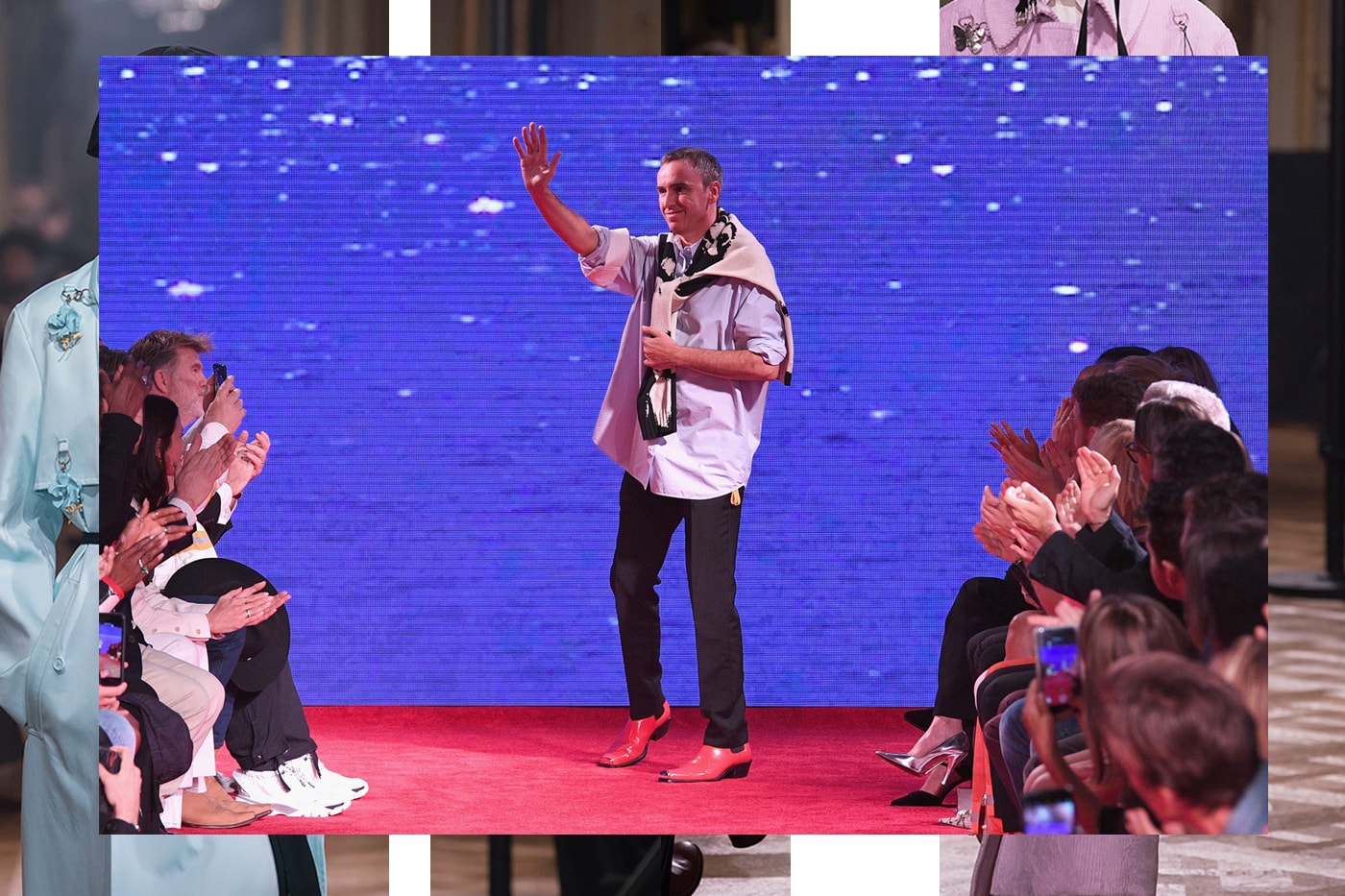 Raf Simons
Some may argue that Raf Simons' glory days are behind us, pointing to the Belgian designer's acclaimed Jil Sander collections, along with his own
collectible garments
from years past. However, Simons and his right hand man, Pieter Mulier, left an indelible mark on the '10s with his
well-documented
Dior designs (he
departed
in 2015),
boundary-destroying adidas collaborations
, trend-setting in-house collections and brief partnership with Calvin Klein, as famous for its
bold designs
as its
explosive end
. Regardless of the highs and lows, Simons' work for Klein, like his forward-thinking clunky adidas kicks, demonstrated his knack for kickstarting trends; his subversive spin on Americana at Klein predated the "
Yeehaw Agenda
," and the beefy adidas
Ozweegos
he first showed on the runwa
y in 2012 were some of the first designer dad shoes on the contemporary market.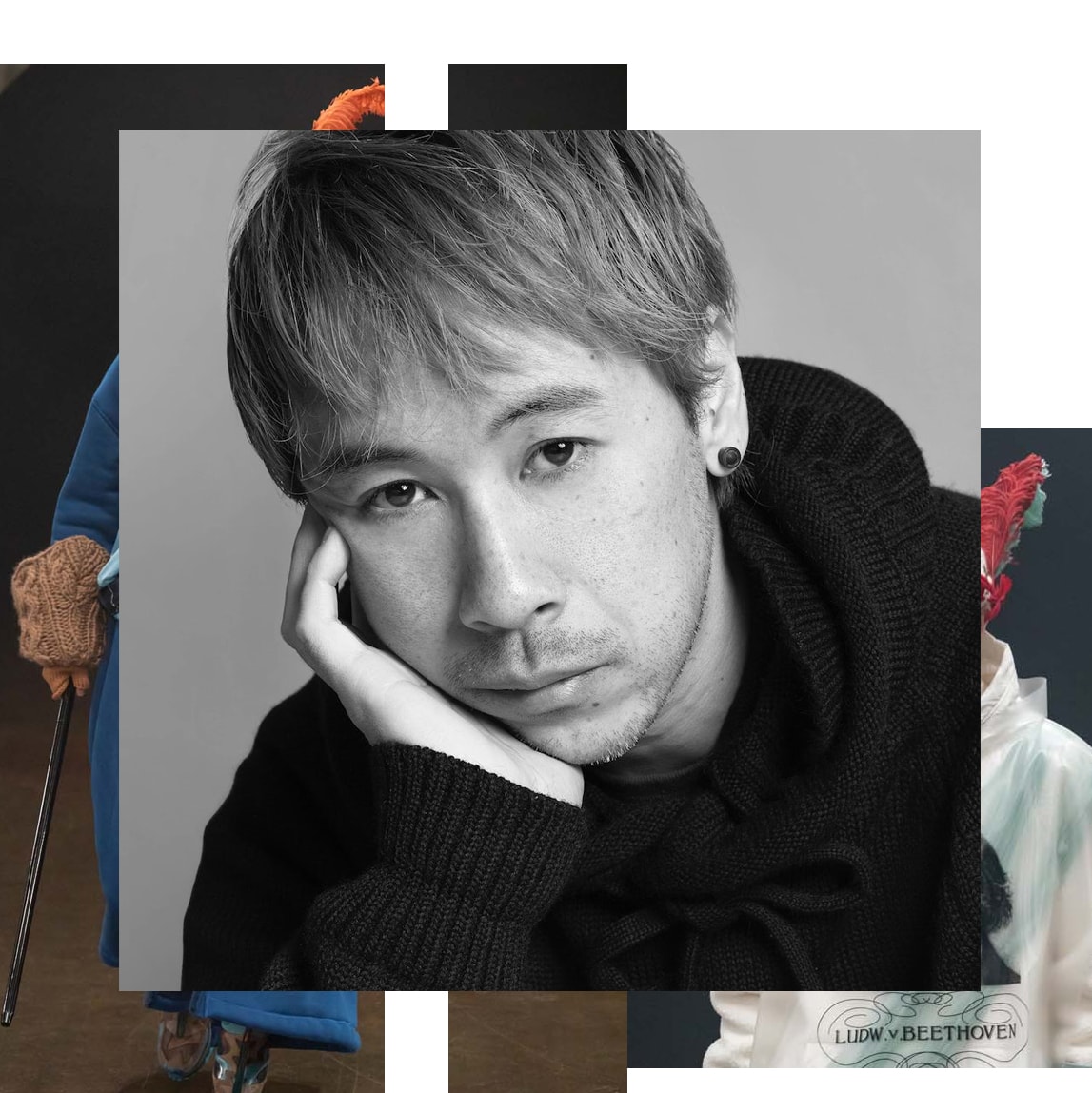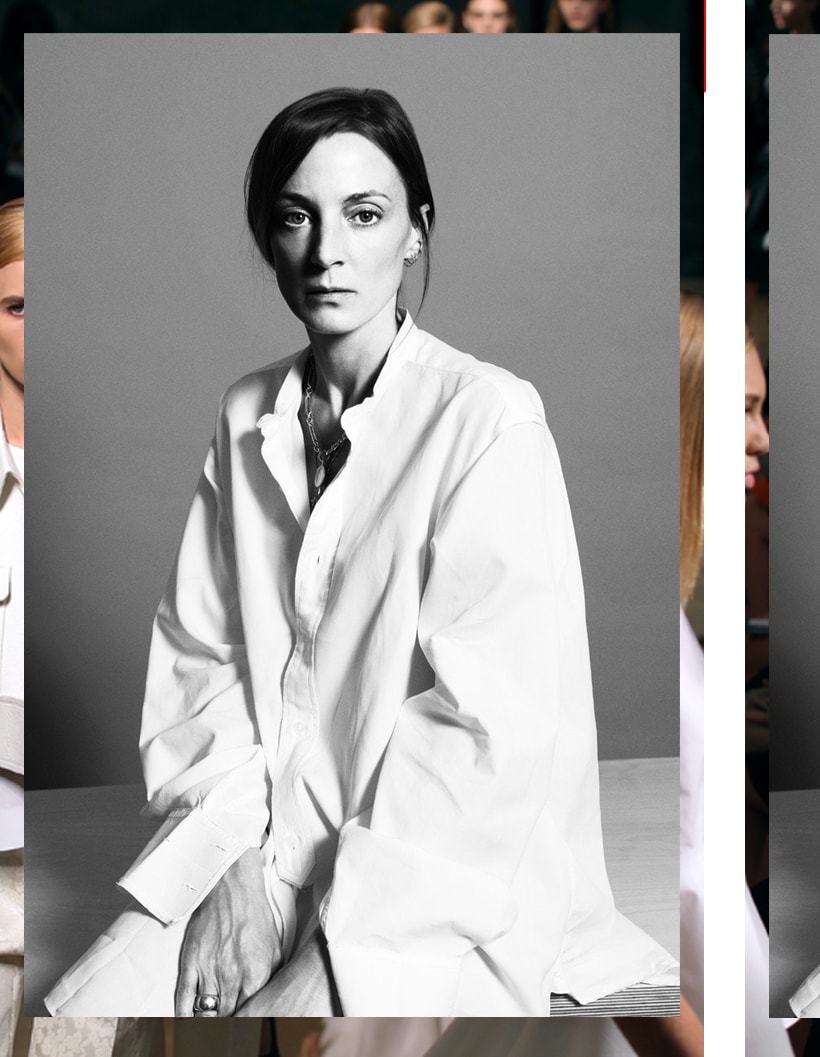 Phoebe Philo
Over the course of her decade at Céline, Phoebe Philo became a beacon for women seeking sophisticated, intelligent clothing that filtered Philo's worldly influences through an approachably understated lens. Not to say that Philo avoided color or graphics — consider the graffiti-inspired
Spring '14
patterns and rich, warm hues of
Pre-Fall '16
— but when she elected to include statement pieces into the seasonal ranges, they were given the Philo touch, applied to sculptural silhouette-altering garments like long tunics, nipped blazers and billowing skirts, subverting minimalism with playful snakeskin patterns and delicate fringing. Still, Philo's strength was providing a trend-free alternative to fashion's endless demand for newness, perhaps best exemplified by the refined
Pre-Fall '13
and
Resort '14 lookbooks
, or perhaps her all-inclusive
Spring '17 offering
. Throughout the '10s, Philo delivered daringly understated designs and clever layers that won many critical accolades and high street imitations, making her nomadic departure from Céline in 2018 that much more noteworthy.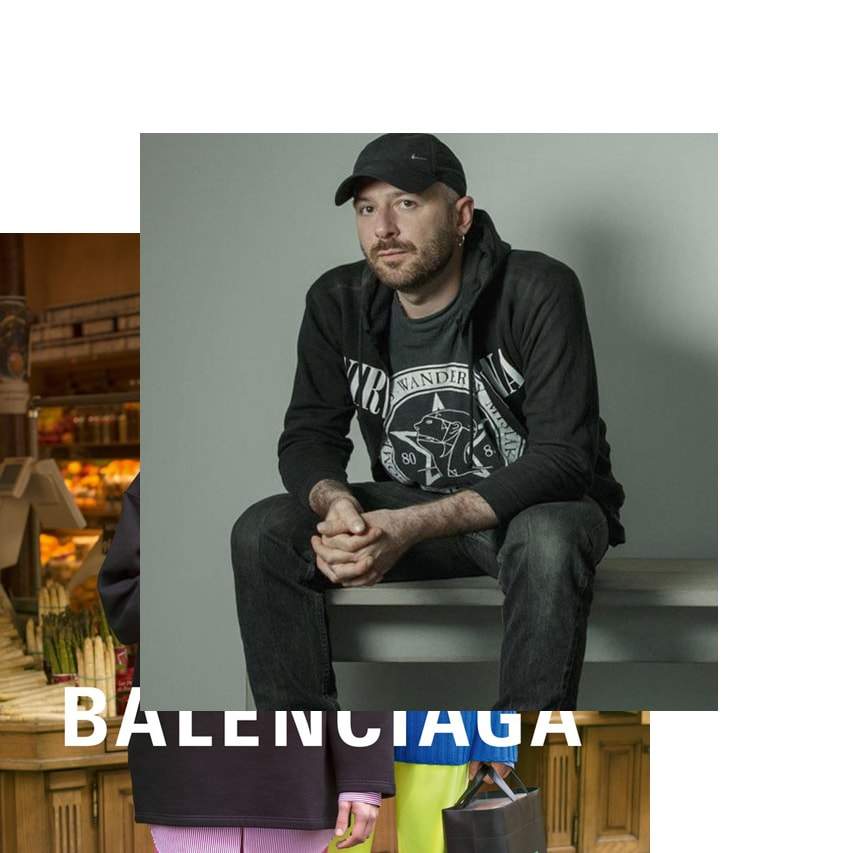 Demna Gvasalia
Demna Gvasalia
didn't really begin breaking headlines until 2015, halfway through the decade. Still, by the time he became a force of nature within the industry, the decade feels like it belonged to him. His output at
Vetements
and then
Balenciaga
shaped trends that didn't exist until Gvasalia's Lotta Volkova-styled runways upset the establishment. He initially (inadvertently) redefined the phrase "normcore," which had essentially died-out after it was coined in 2013, but his garments eventually expanded beyond subtly shifted shirts and baggy blazers to full-bore logomania, before reverting to minimalist-adjacent designs. Vetements' boundary-busting collaborations with labels as diverse as
Levi's
, COMME des GARÇONS SHIRT,
Juicy Couture
, Manolo Blahnik and Kawasaki established Gvasalia's former brand (he departed in 2019) as an unmatched tastemaker, perfecting the art of the streetwear-style collaboration. And then there's
Balenciaga's Triple S
sneaker; few other shoes in the past decade were comparably prescient, similarly impactful or imposingly huge. Yet, in its wake, everyone from other luxury houses to huge footwear companies were left scrambling to ape the giant footwear stylings Gvasalia made cool.