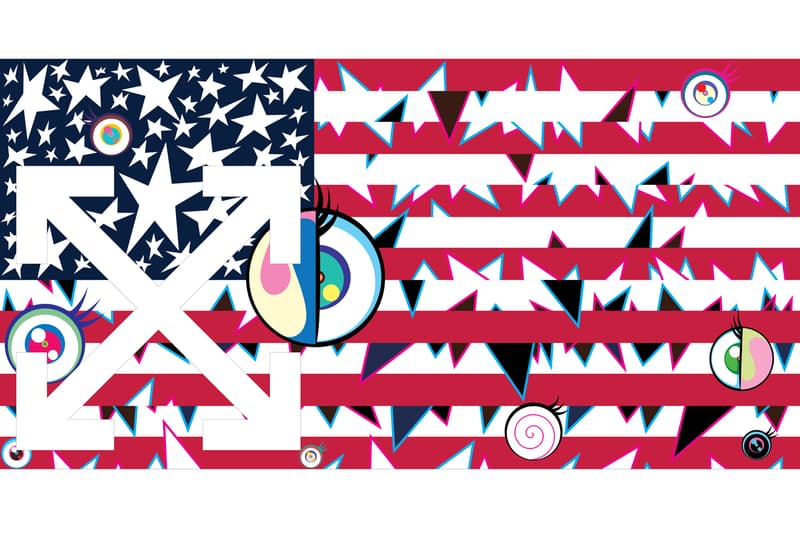 1 of 4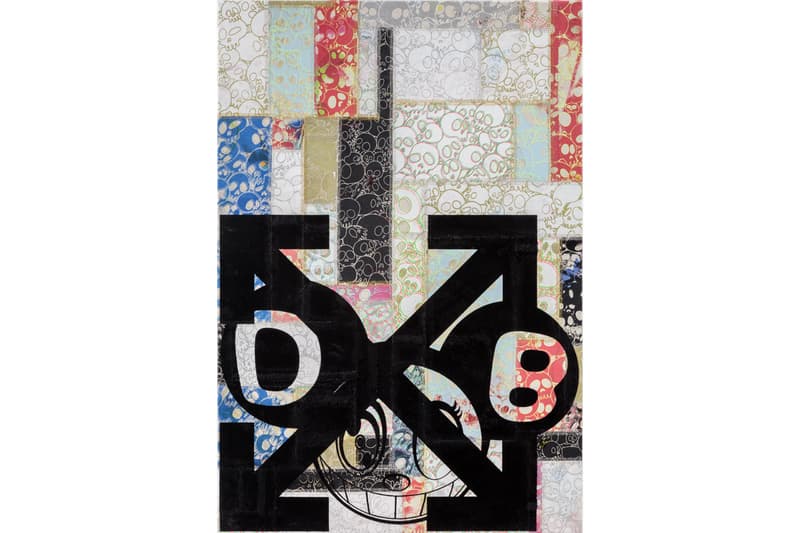 2 of 4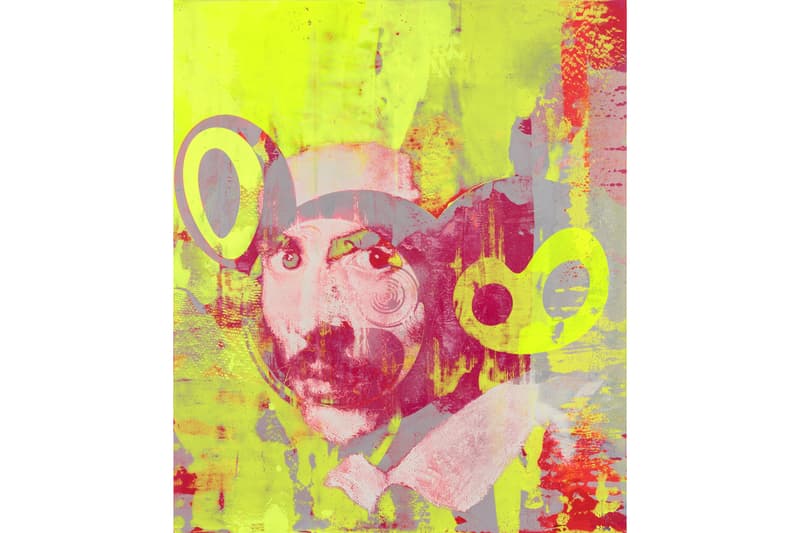 3 of 4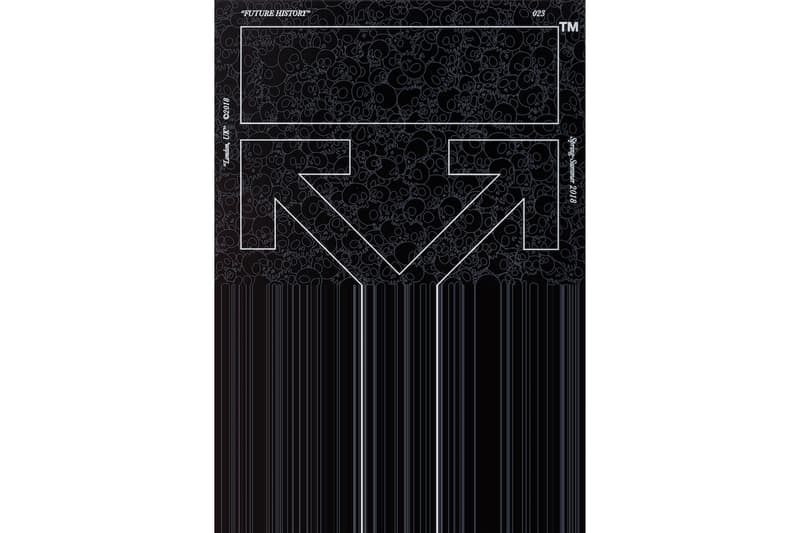 4 of 4
Takashi Murakami & Virgil Abloh's "AMERICA TOO" Exhibition Is Their Largest One Yet
"The physical production has been an enormous task to take on," said Murakami in an exclusive interview.
---
Following their momentous shows at Gagosian's London and Paris outposts, Takashi Murakami and Virgil Abloh have once again joined forces on a collaborative exhibition at the institution's Los Angeles space. Entitled "AMERICA TOO," the anticipated presentation is the duo's largest one yet. Murakami and Abloh's ubiquitous trademarks and brand names merge on an extensive series of layered paintings, large-scale sculptures, and multi-media works.
Punkish and unruly in their demeanor, the mash-up works produced is the apotheosis of the co-exhibitors' bittersweet fascination with pop culture while invoking art-historical imagery such as Bernini's Self-Portrait as a Young Man depicted in acid-induced renditions. Abloh's signature arrows fuse with Murakami's Mr. DOB character and Flowers motifs in several unseen, life-sized sculptures.
Read the exclusive quotes below and head over to Gagosian's official website to learn more. "AMERICA TOO" is on view until October 25. Elsewhere in art, we sat down with multi-talented artist Azod Abedikichi to discuss his viral claymations.
Takashi Murakami
As for the new works, I can fully understand Virgil's conceptual ideas for our collaborative works, and for our London and Paris shows, because the venues were small; we were able to smoothly embody those concepts with the works. For the current show in LA, however, the space is huge. While we were completely on the same page on the conceptual level, the physical production has been an enormous task to take on. The first time there was no assurance that the audience would come along with us, so I didn't have the confidence to create large-scale works. But thankfully the first two shows were well received, so we are now able to present this large-scale show.
Virgil Abloh
This "AMERICA TOO" show at Gagosian Beverly Hills is important in the lineage of the work that Takashi and I are doing because it addresses the icons that have been native to our work but showcasing how they join together in their most ambitious form yet. The sculptures, the digital works, the paintings, all the way down to the tee-shirts, represent an idea that has matured over time.
Gagosian LA
456 North Camden Drive
Beverly Hills, CA 90210
USA