UNDERCOVER SS19 Is All About Sci-Fi, Schoolgirls and David Bowie
Seven different lookbooks capture the wide variety of clothing.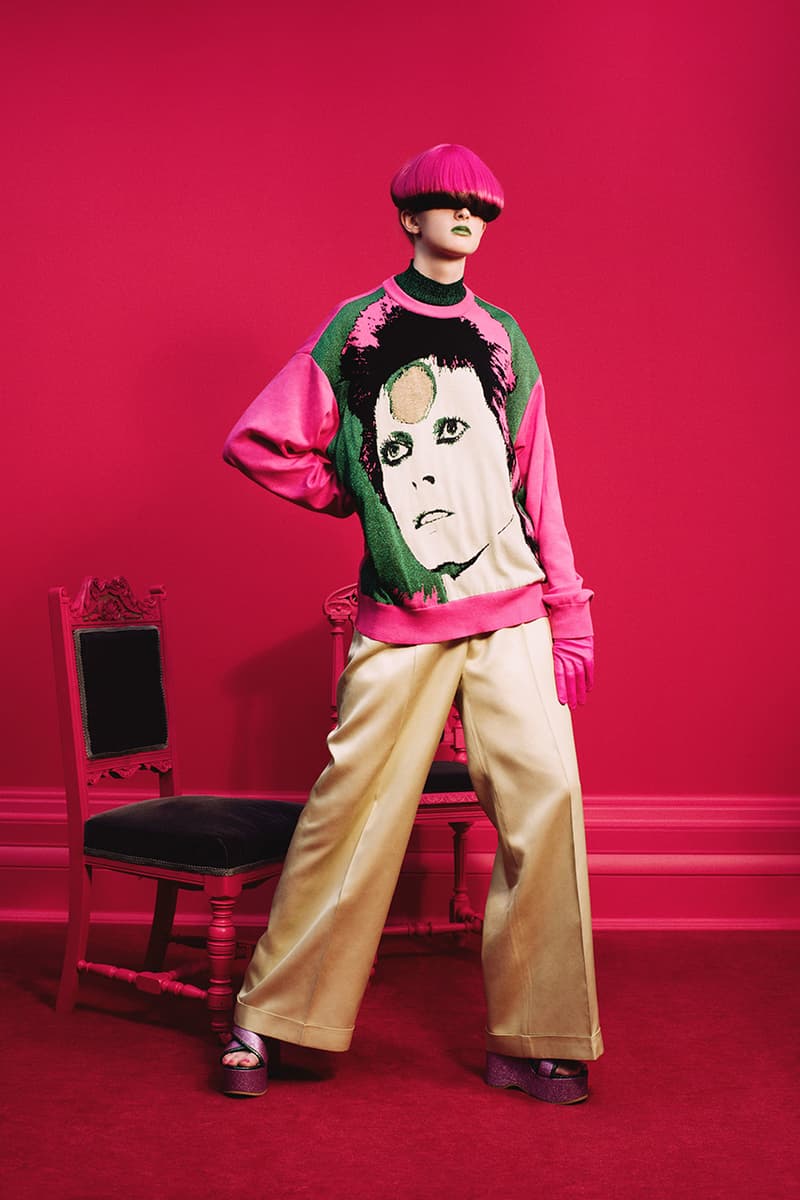 1 of 26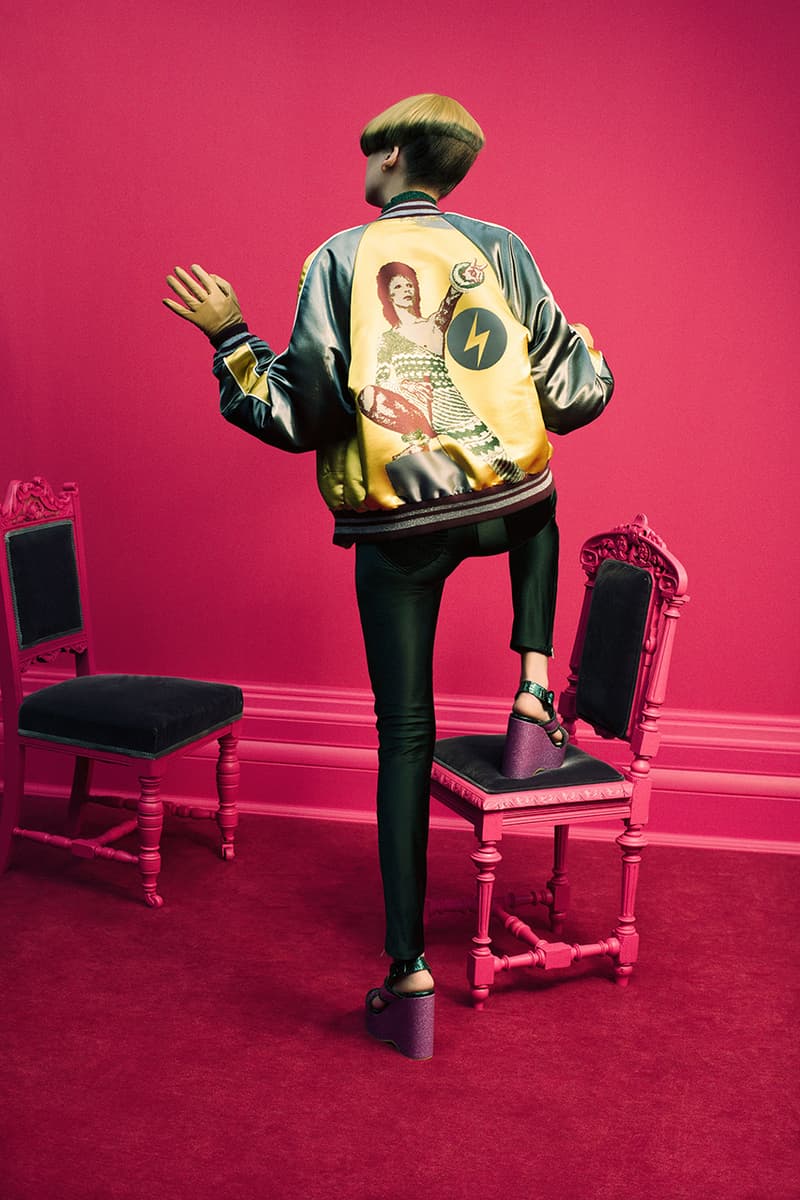 2 of 26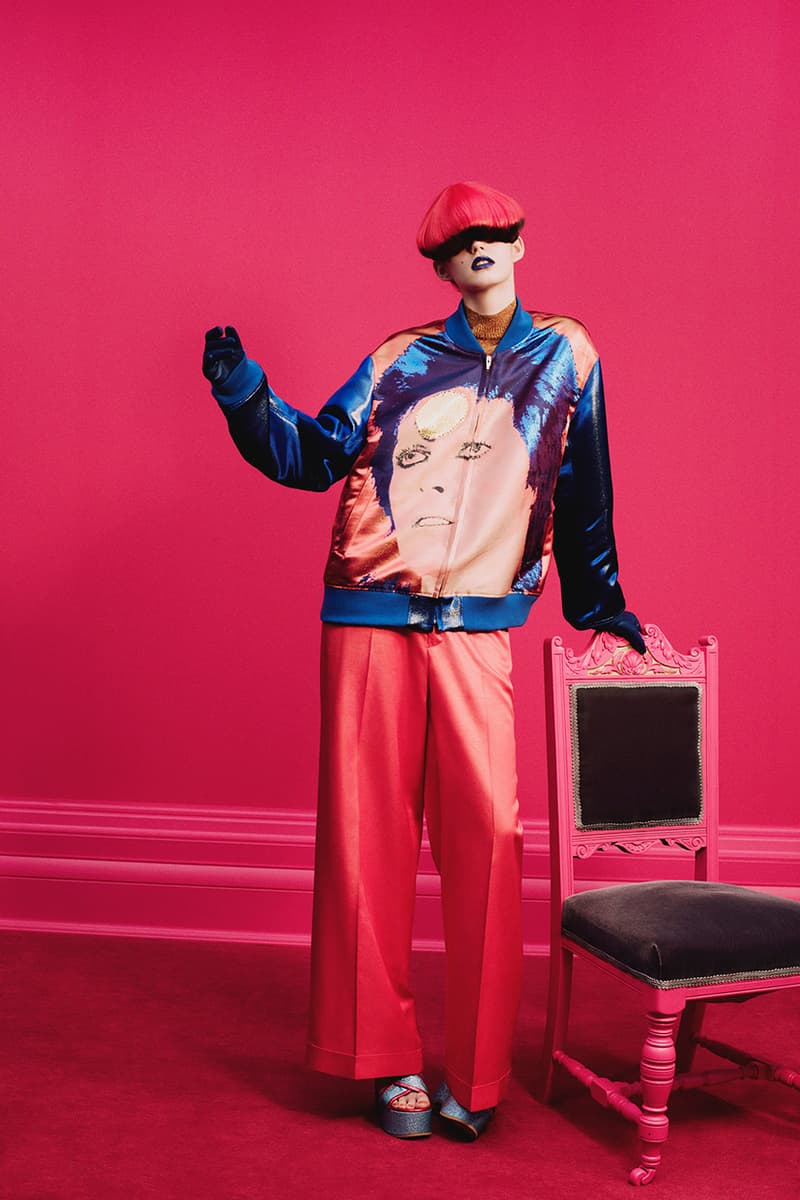 3 of 26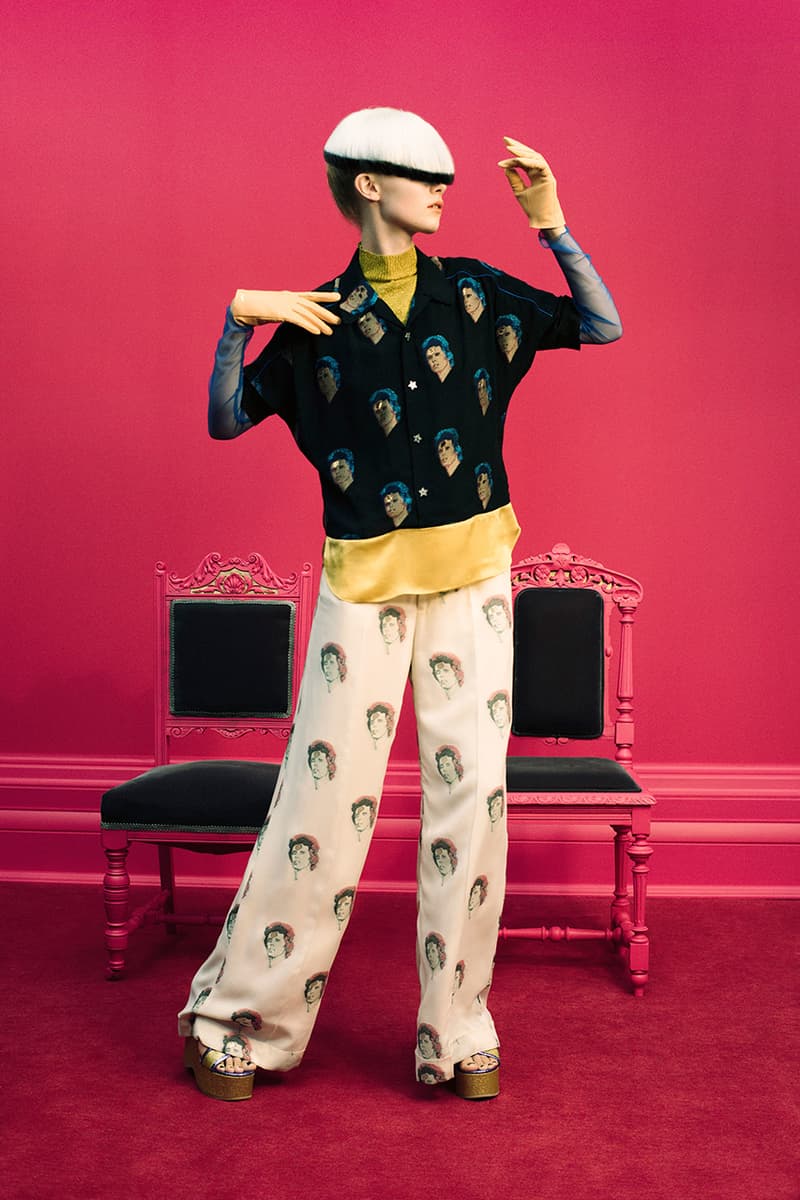 4 of 26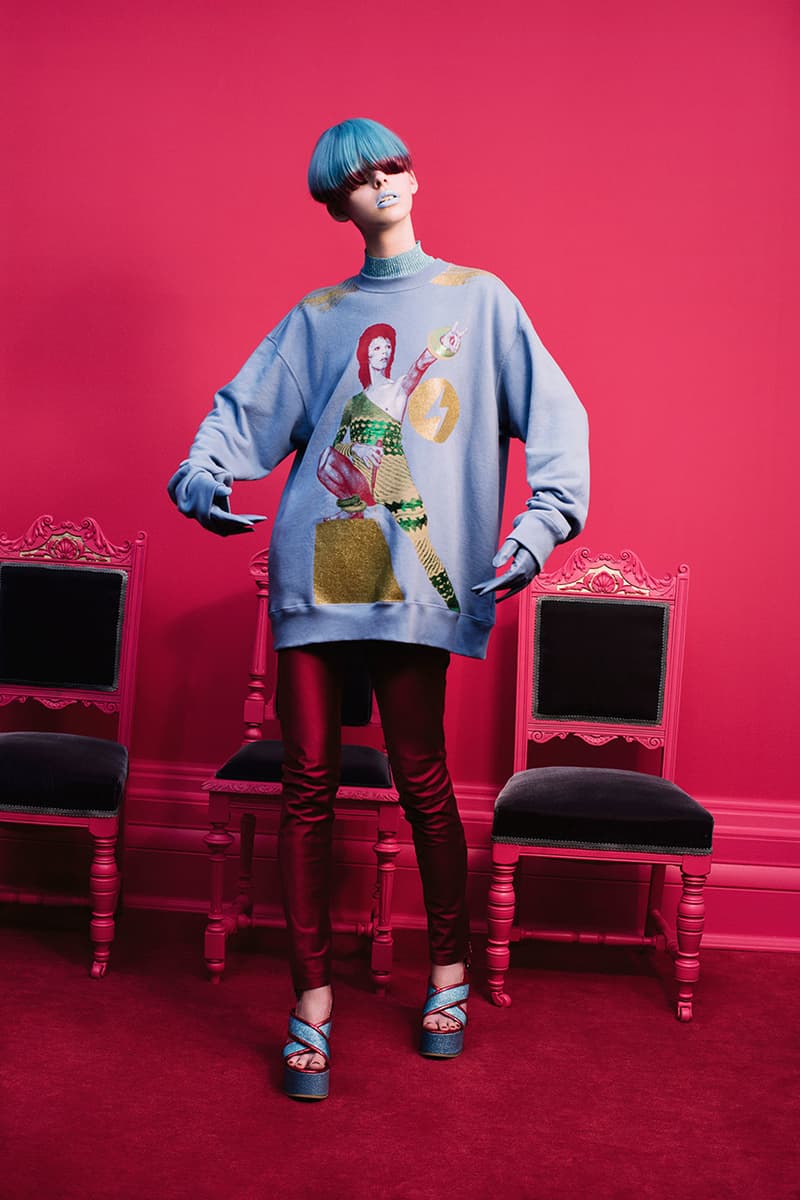 5 of 26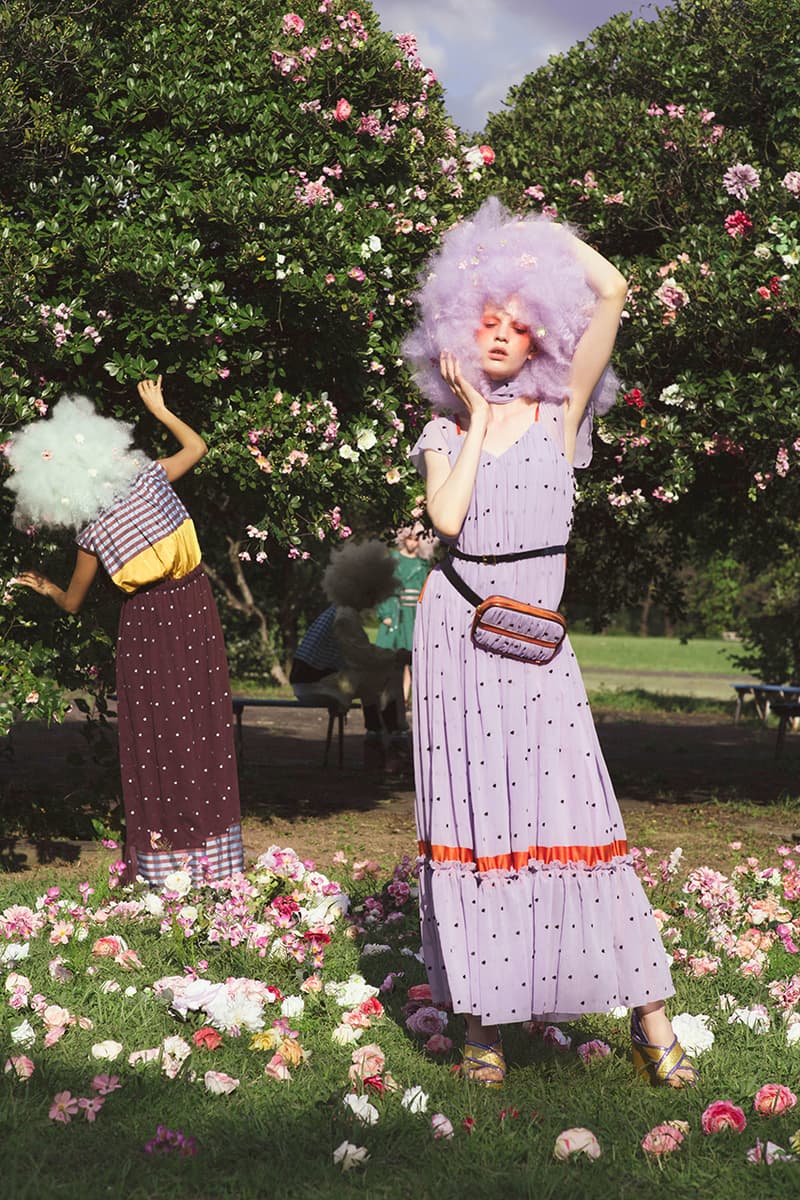 6 of 26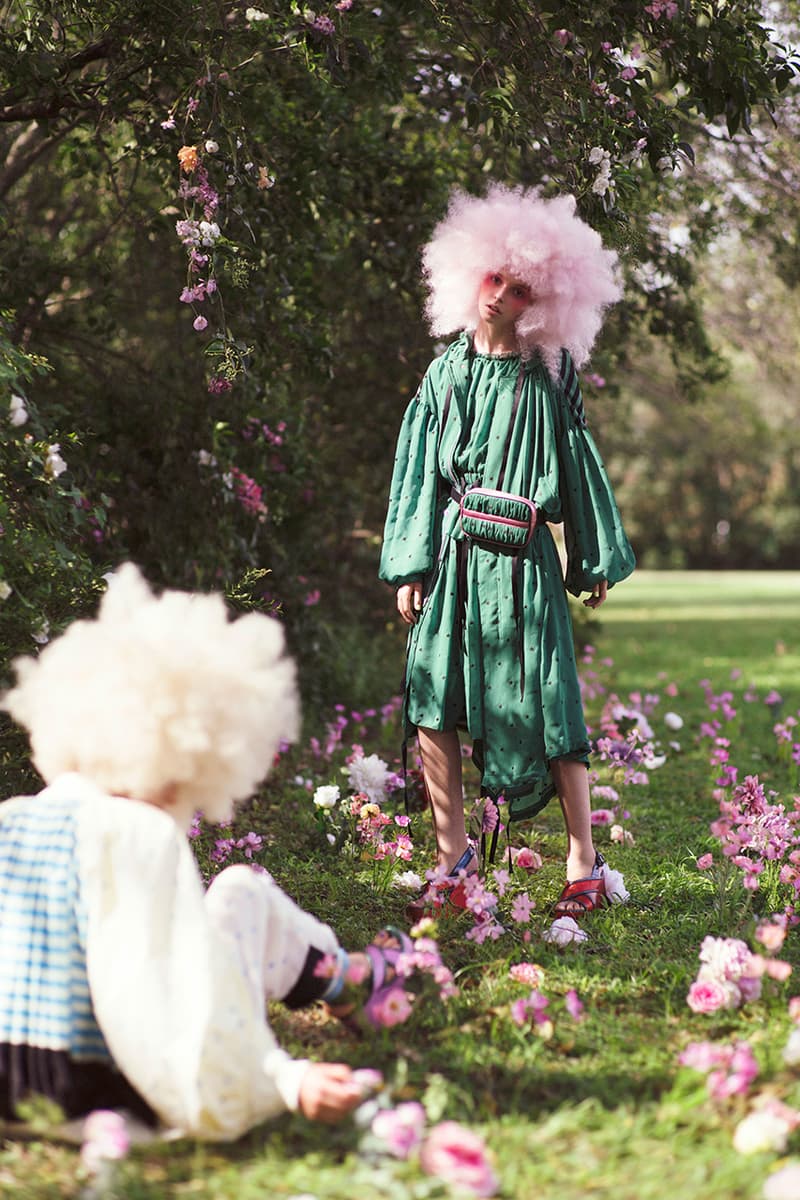 7 of 26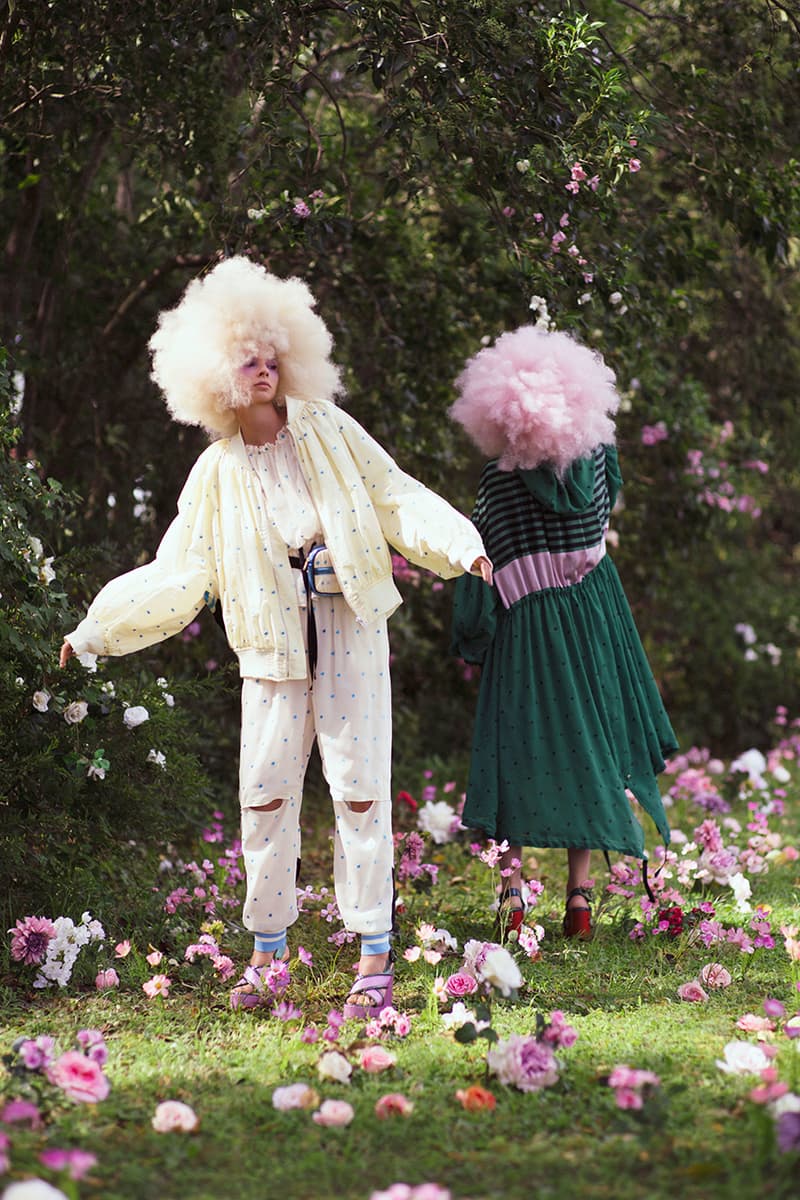 8 of 26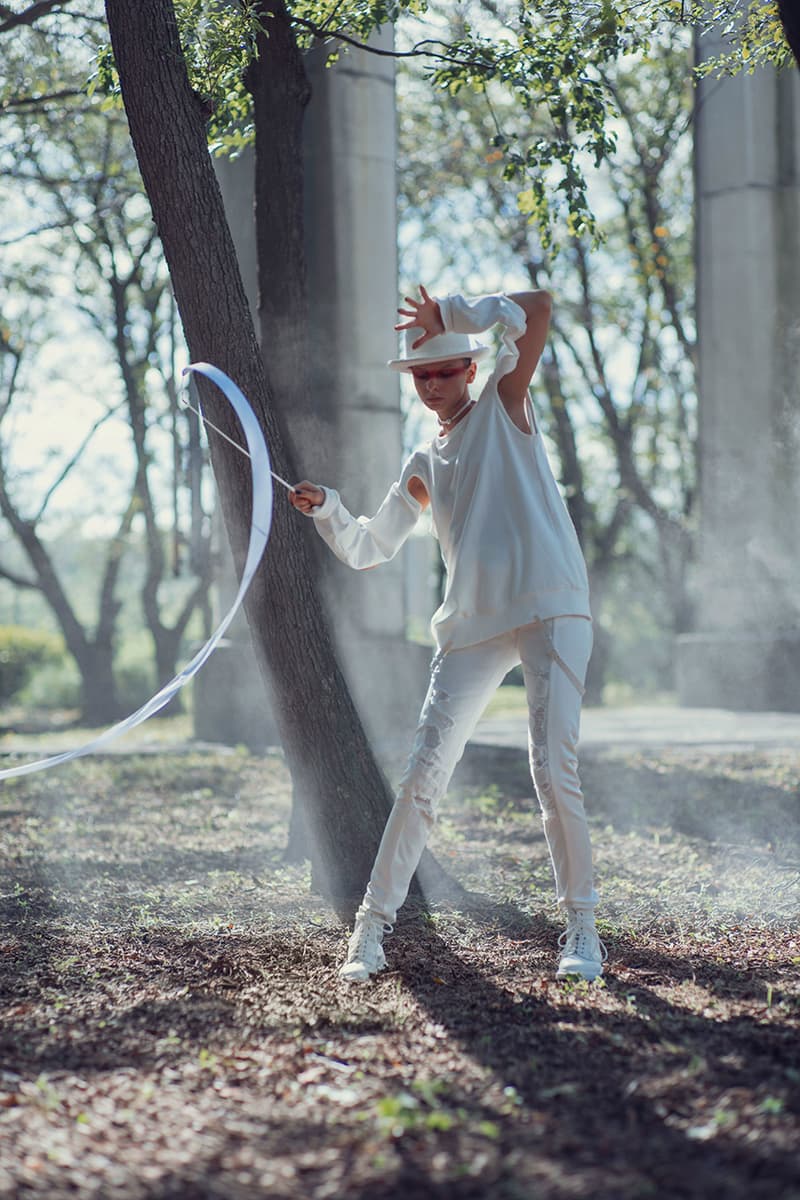 9 of 26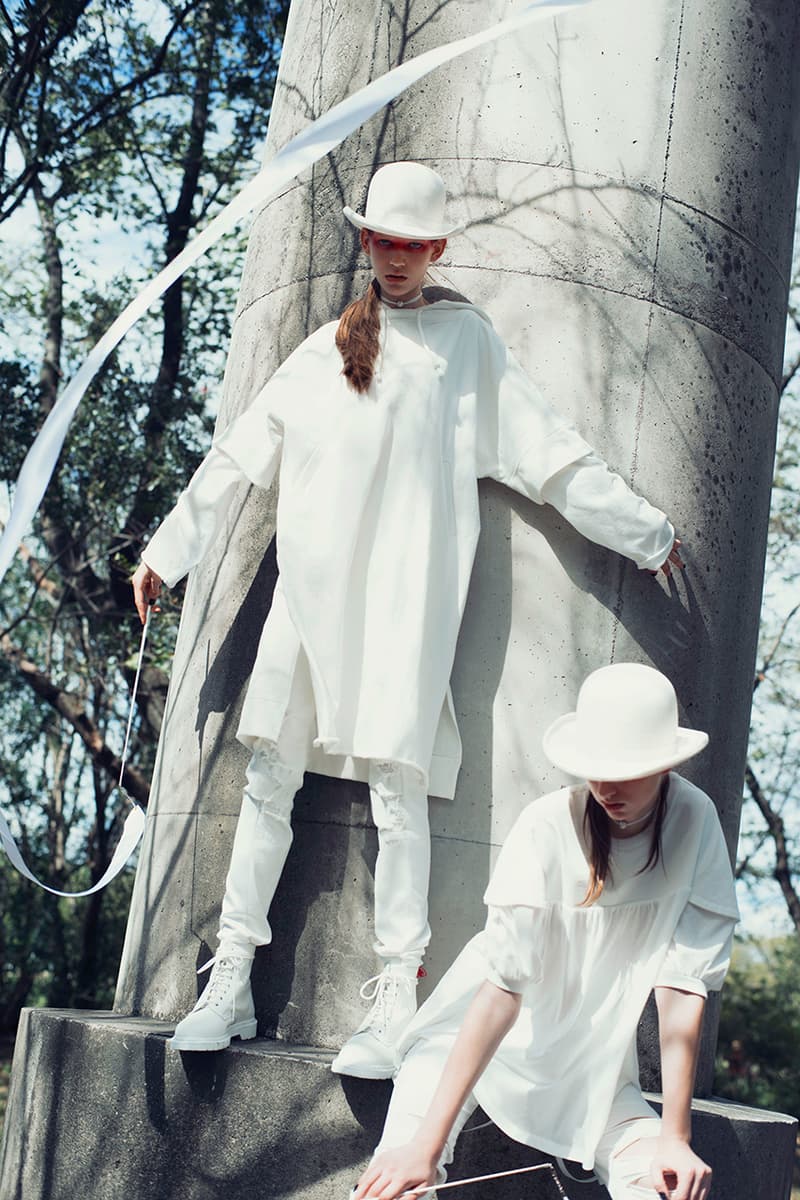 10 of 26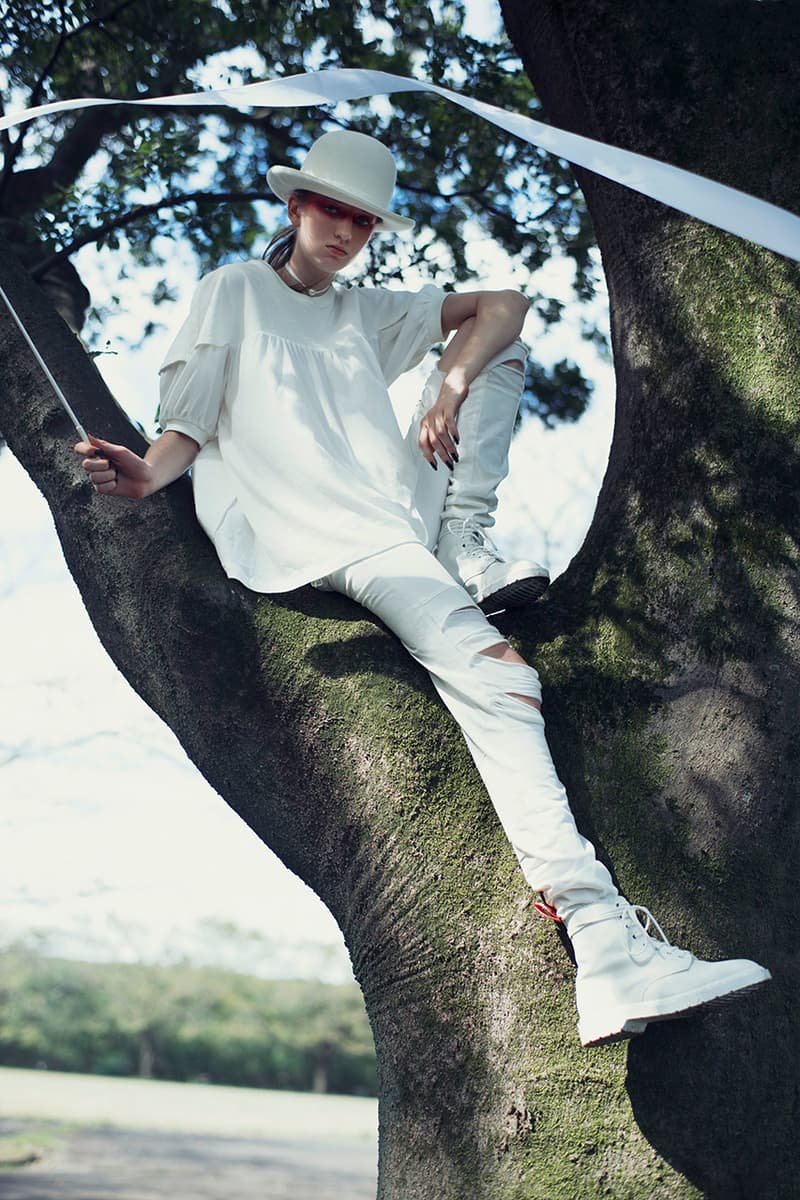 11 of 26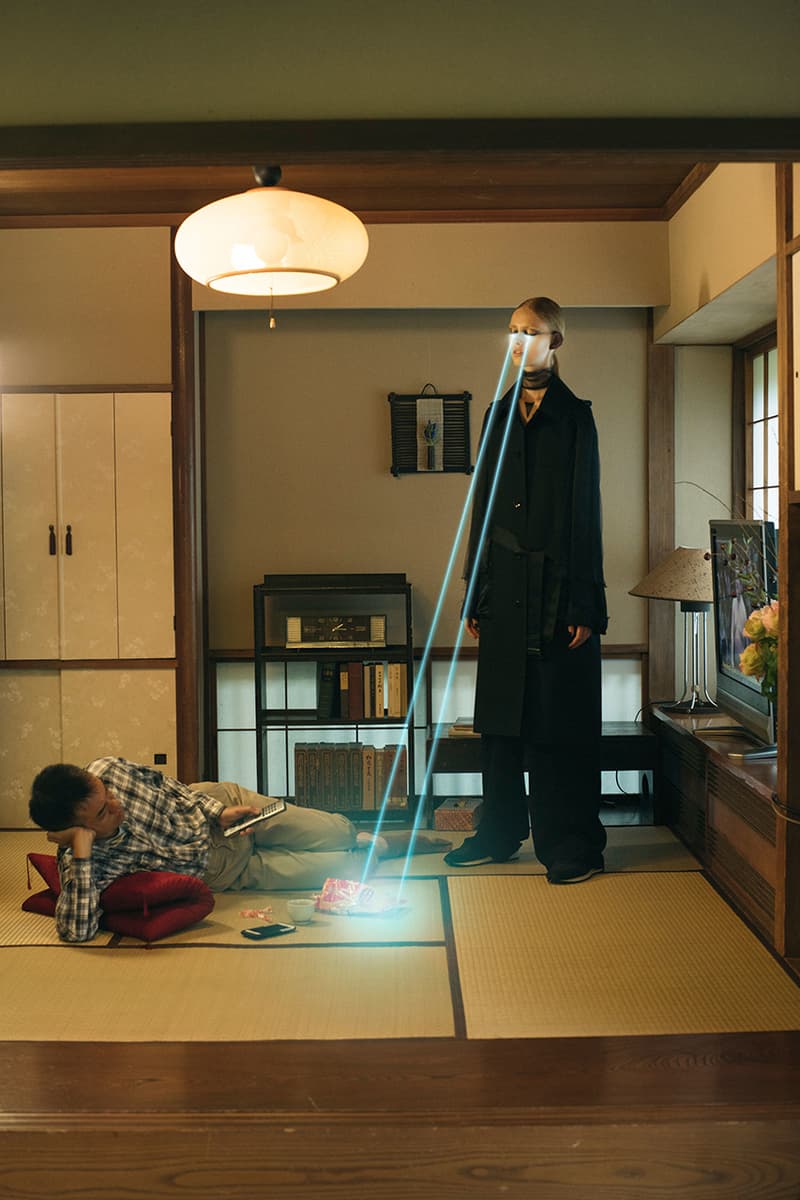 12 of 26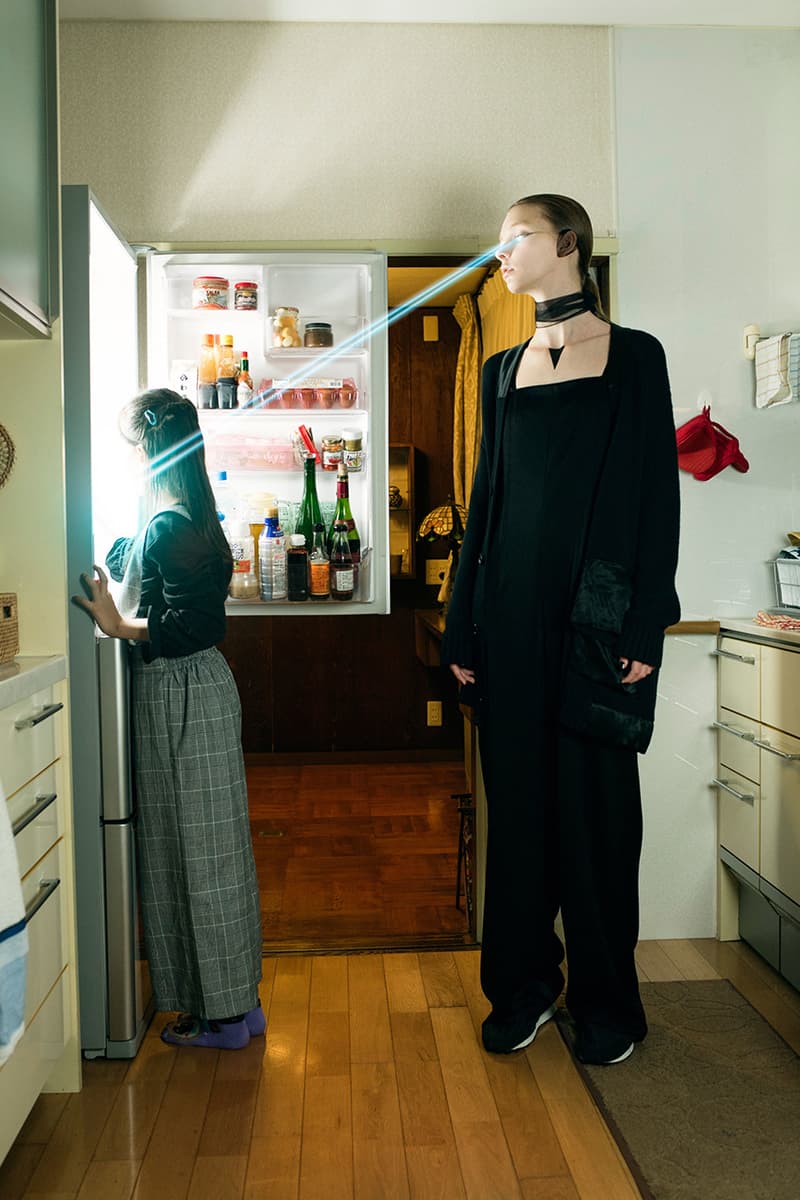 13 of 26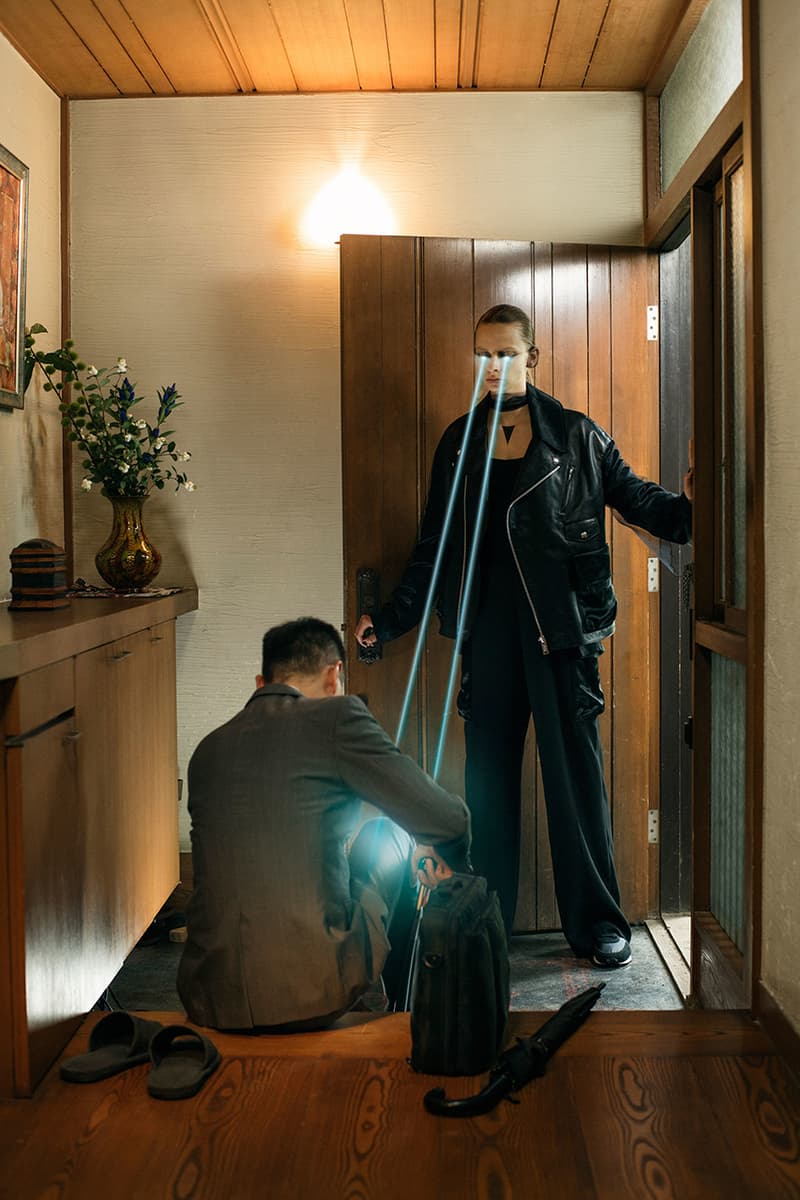 14 of 26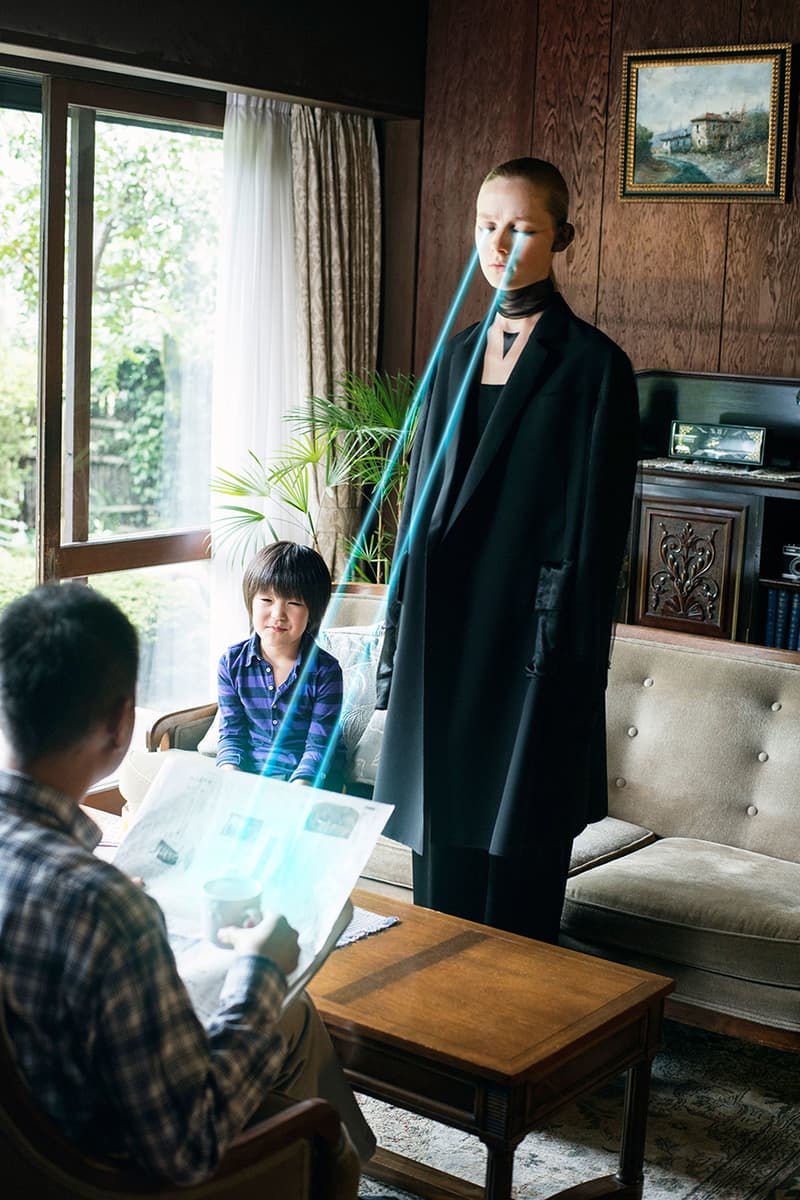 15 of 26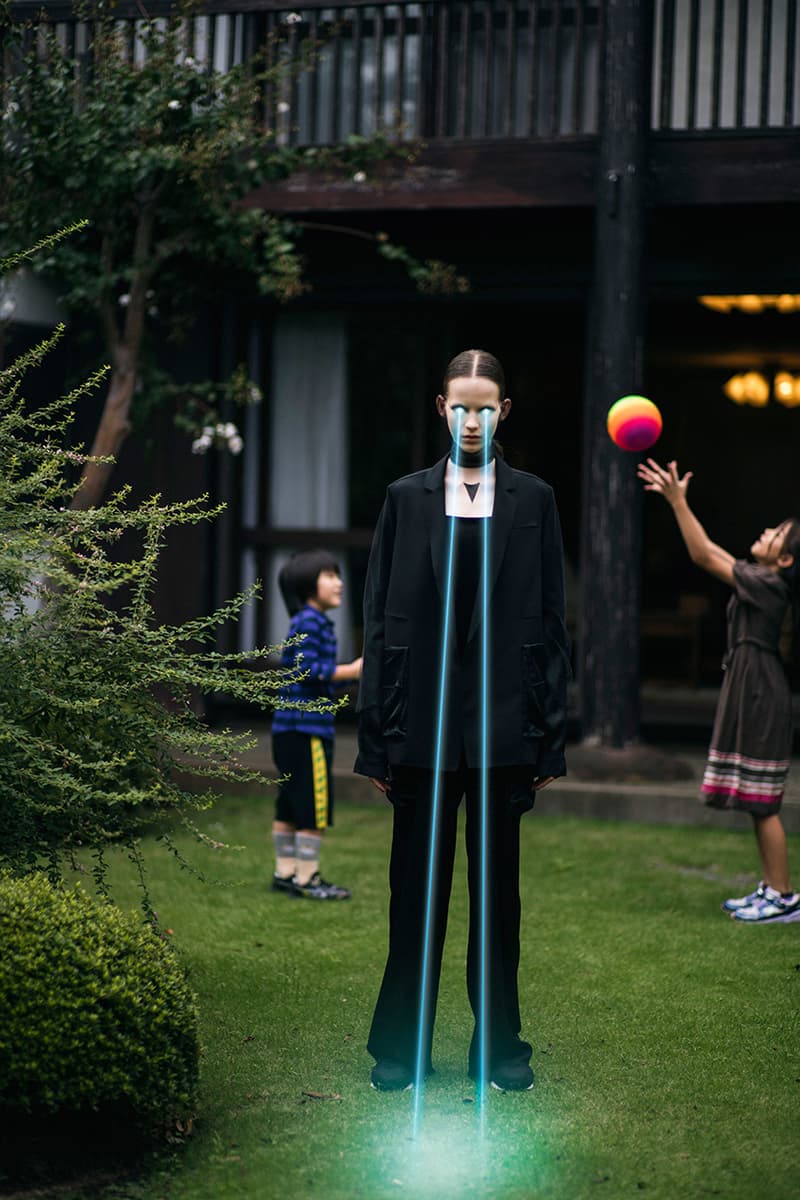 16 of 26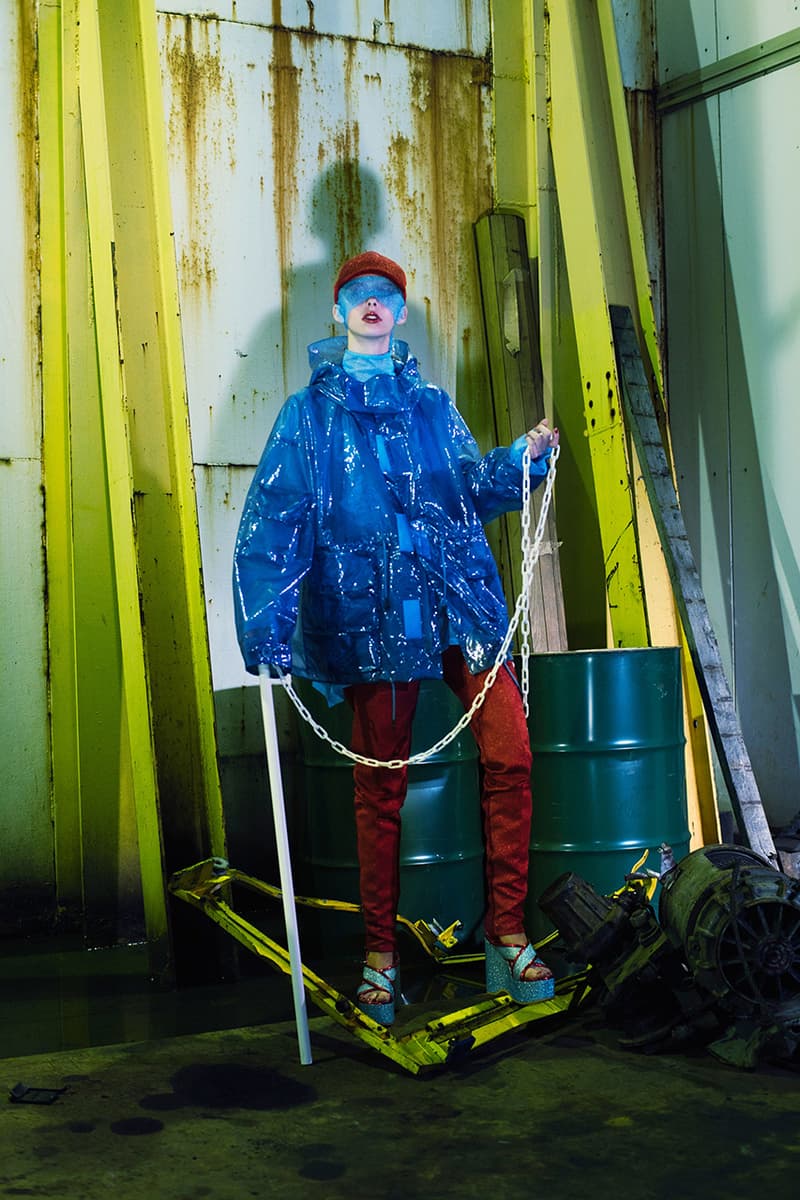 17 of 26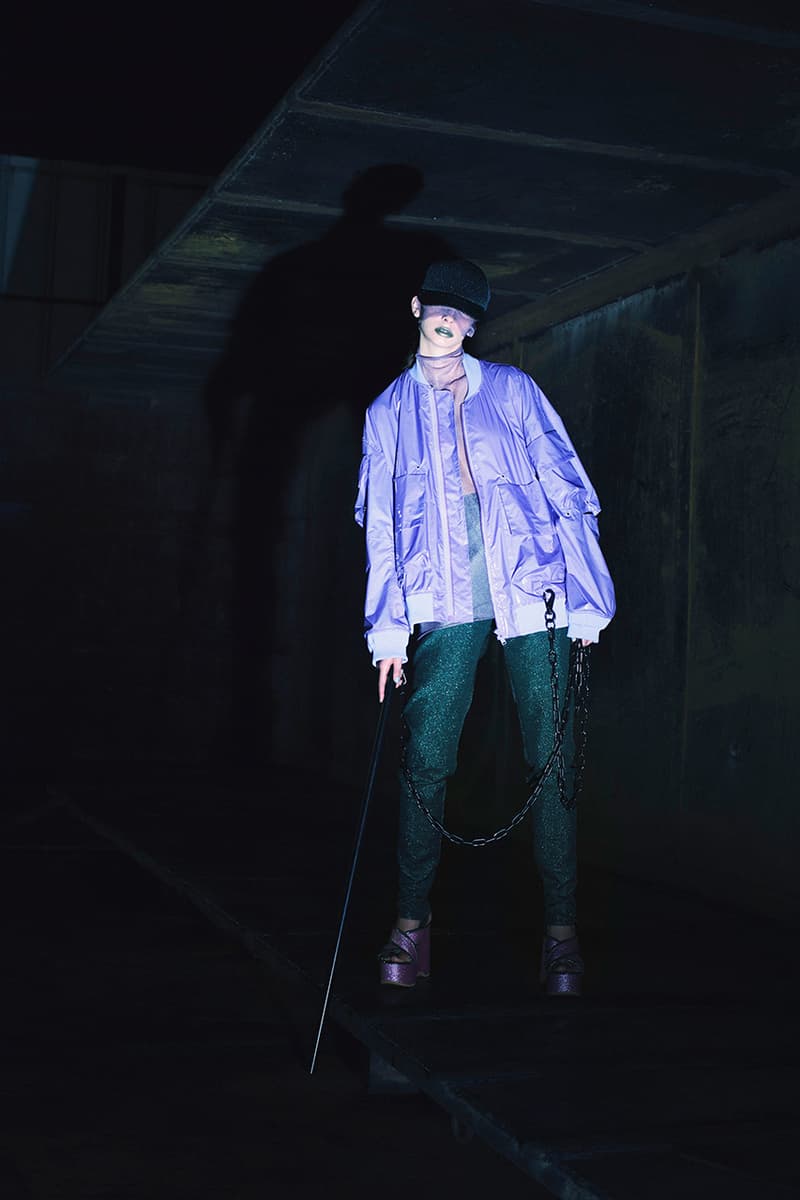 18 of 26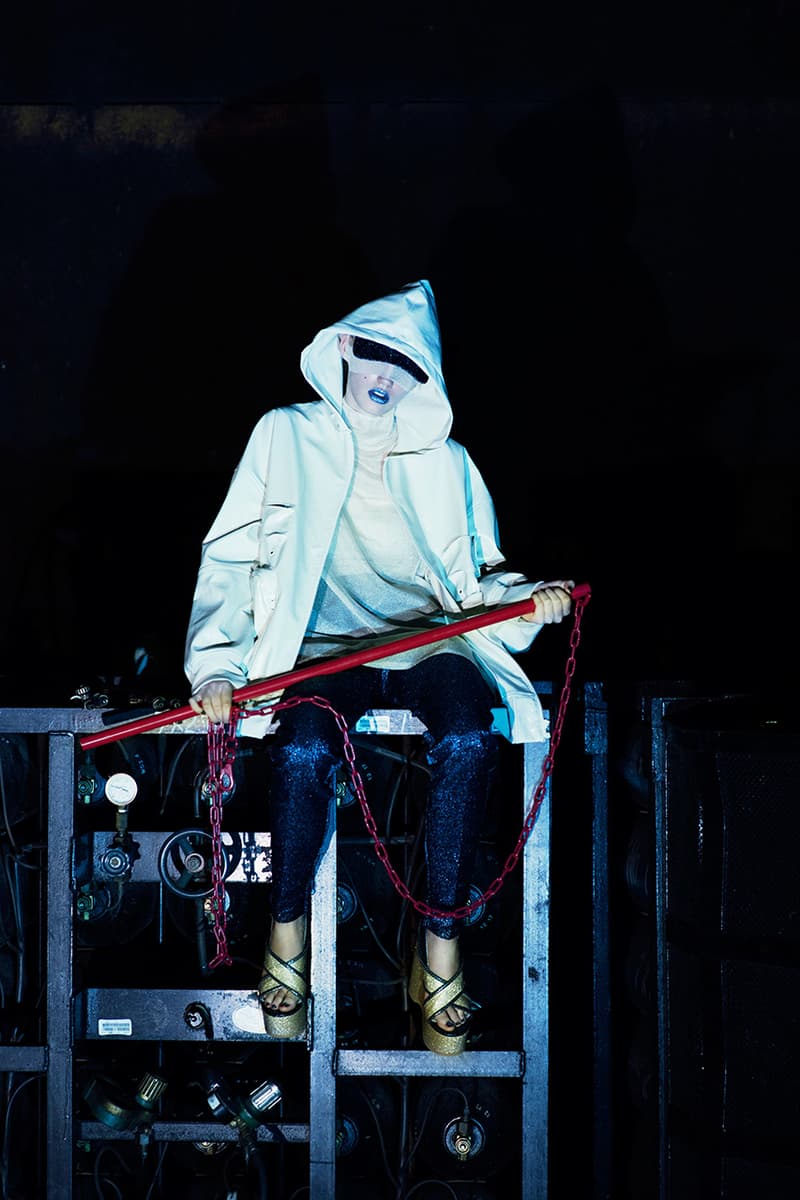 19 of 26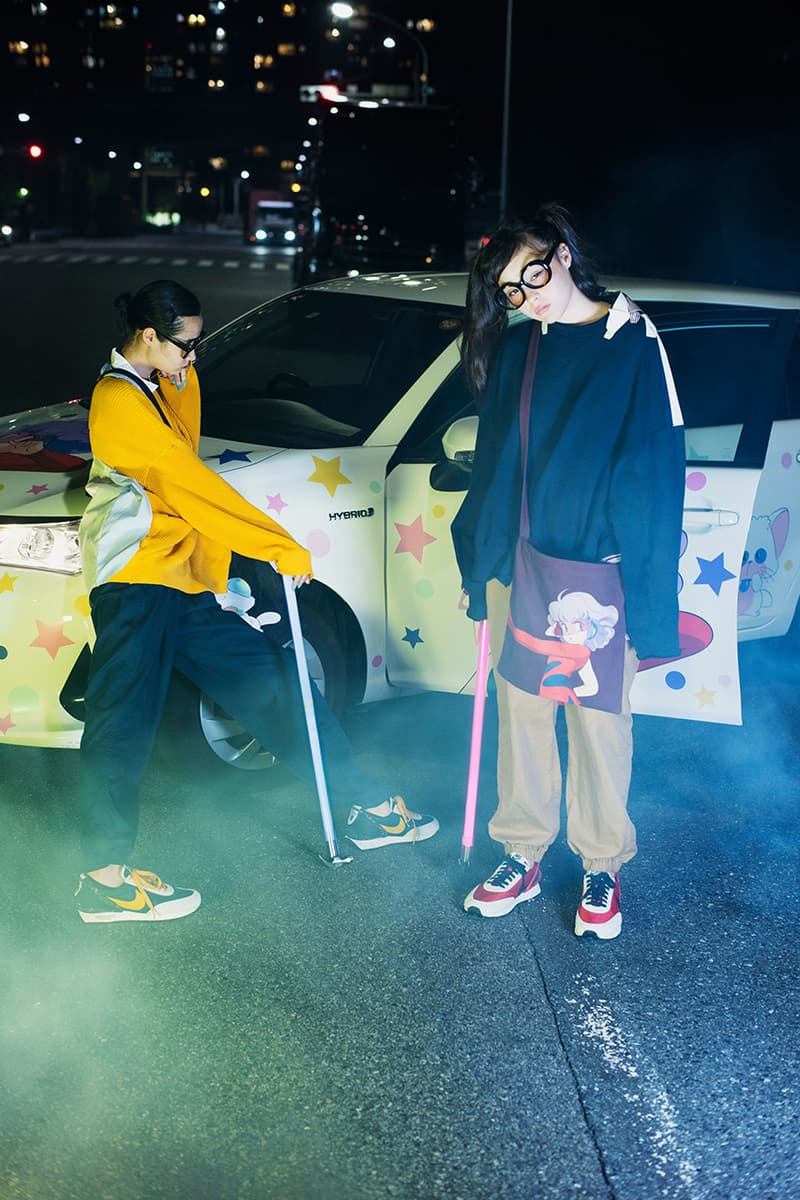 20 of 26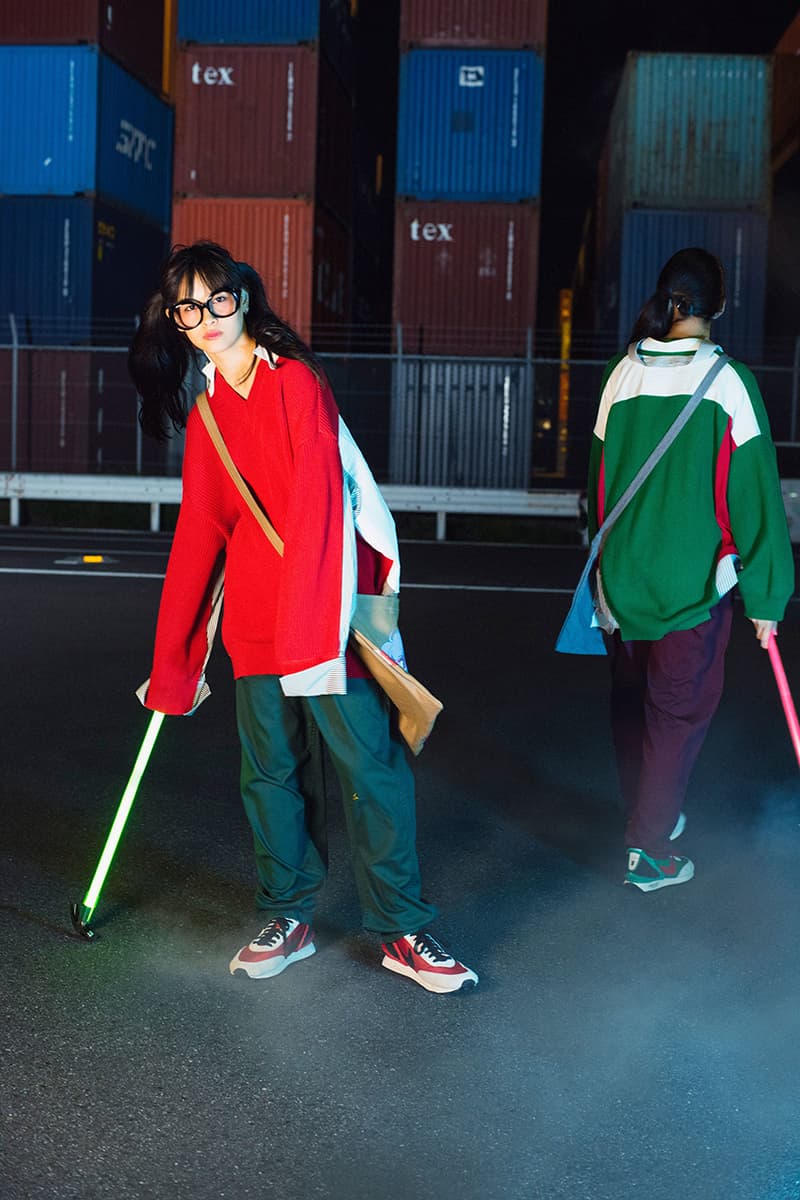 21 of 26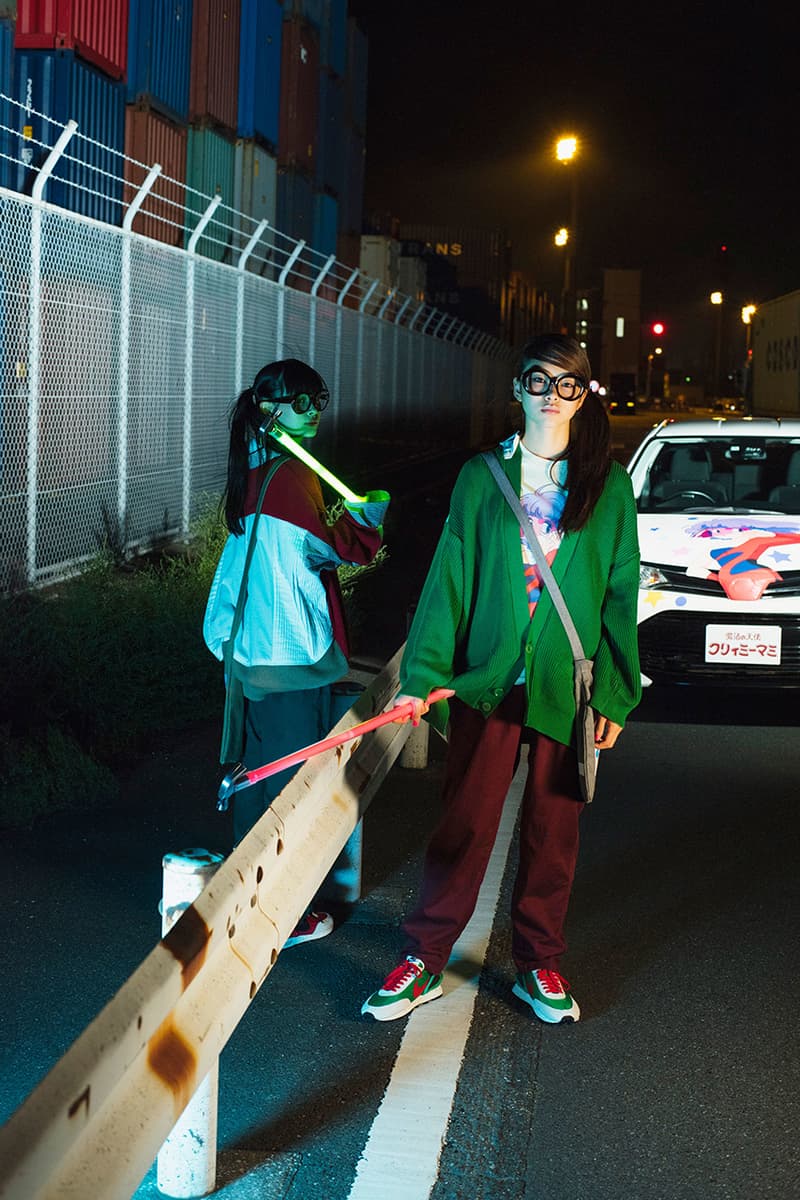 22 of 26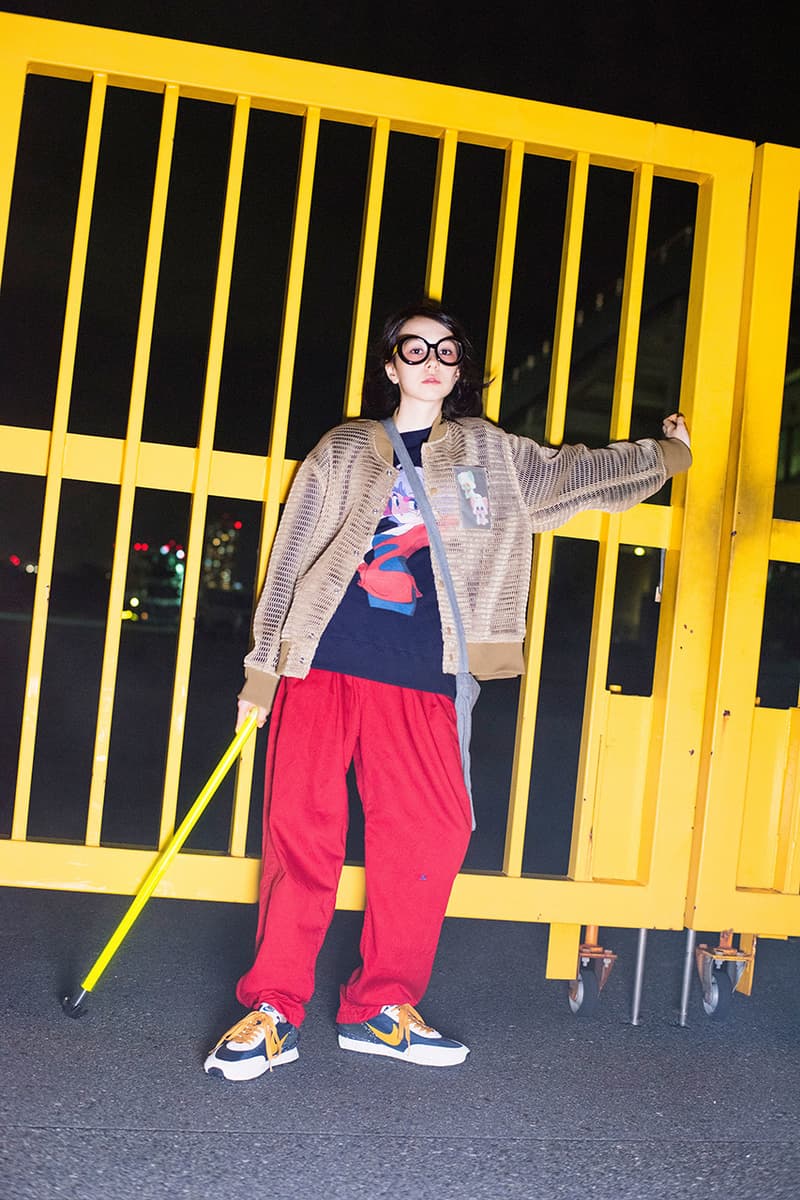 23 of 26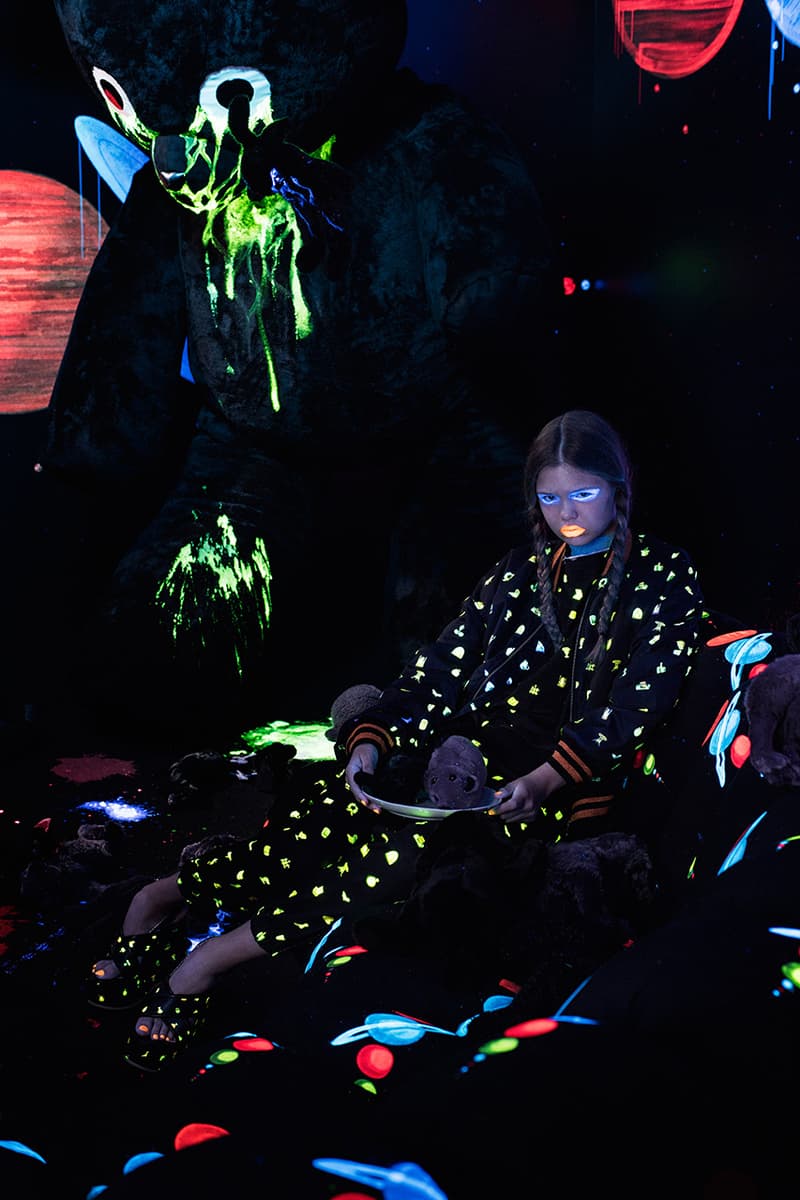 24 of 26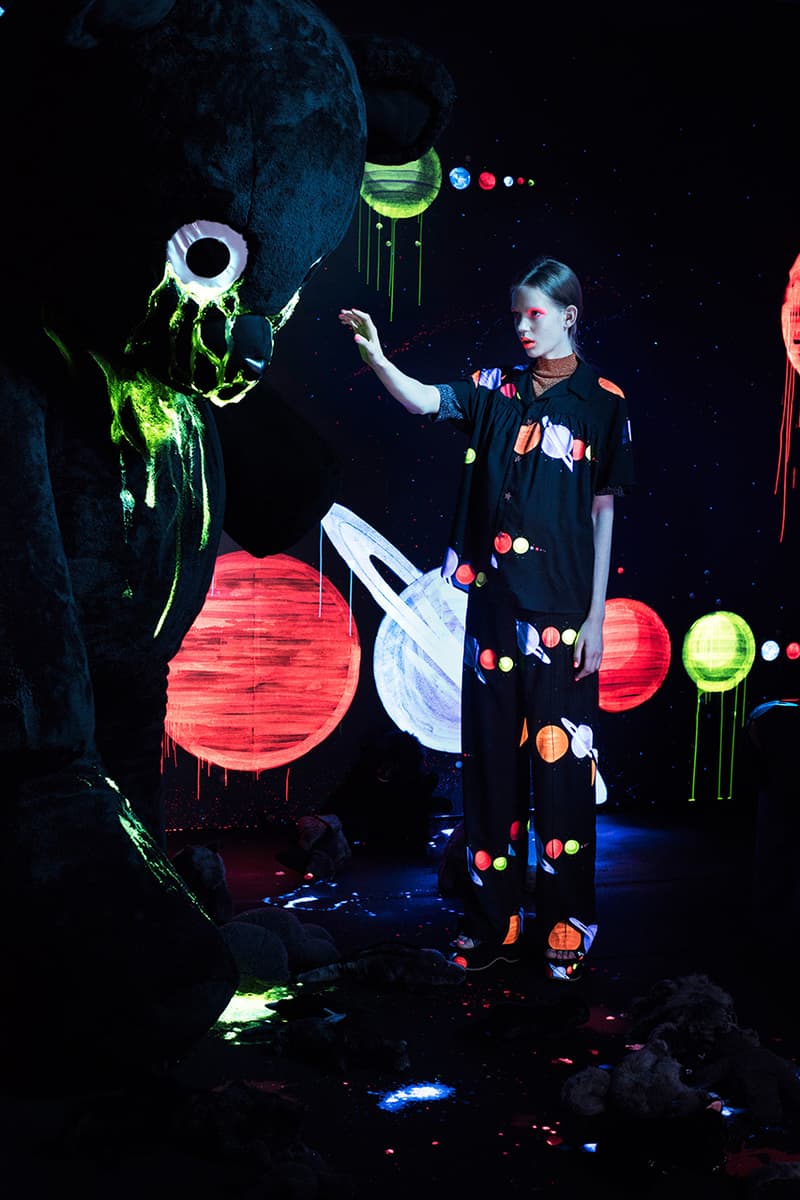 25 of 26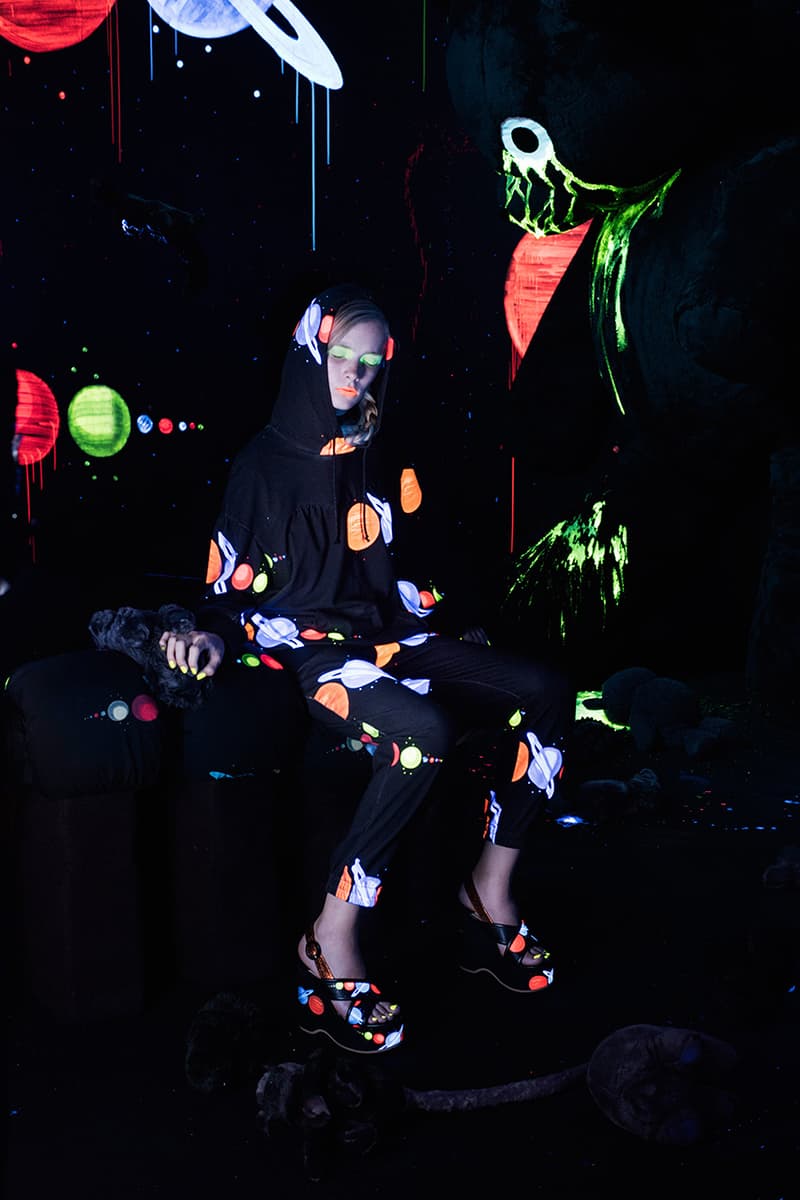 26 of 26
UNDERCOVER kept its promise to no longer host women's runway presentations, instead debuting a septet of distinctive lookbooks for Spring/Summer 2019. Wholly dubbed "THE SEVENTH SENSE," the collection spanned an assortment of pop culture nods and impressively varied clothing.
The first set of images kicked off with intarsia knits of David Bowie's Ziggy Stardust character. Licensed from Bowie photog Mick Rock, the imagery extended to Stardust heads printed onto silk pants, shirts and bomber jackets, occasionally accented by star-shaped buttons.
Next, two different sets ventured into the woods for pleated, flowing dresses and fanny packs embellished with dots, followed by all-white getups consisting of ripped jeans, oversized T-shirts, blouses and hoodies, topped off with matching bowler caps and eye-blackening makeup. Perhaps this was designer Jun Takahashi's second recent nod to Stanley Kubrick, riffing on the Droogs of A Clockwork Orange.
In the third set of images, the interiors of ordinary Japanese homes were interrupted by tall models, shooting laser beams from their eyes. This surreal imagery was bolstered by all-black riders jackets, cardigans, blazers and trousers, all executed in exaggerated, loose cuts.
Following that, was a series of street toughs clutching chains and pipes, though their imposing weapons were undermined by sequined navy trousers, translucent blue parkas, red ball caps and oversized MA-1 jackets.
A tribute to the landmark magical girl anime series Creamy Mami, the Magic Angel came afterwards. Creamy Mami herself is printed upon shoulder bags and sweaters, complemented by huge glasses, baggy trousers and oversized cardigans emblazoned with the show's cat mascots, Nega & Poji.
The final set of images showcased a set designed by découpage master John Derian. Huge teddy bears and planets dripped with glowing ooze that complemented the black dresses, pajama sets and hoodies emblazoned with colorful space scenery.
Take a look at the looks above, and check out UNDERCOVER's latest Nike collaboration below.
Elsewhere at Paris Fashion Week, Marine Serre debuted futuristic sportswear for men, women and children.