UNDERCOVER to End Women's Shows, Switching to Men's Presentations Only
Jun Takahashi pivots his focus.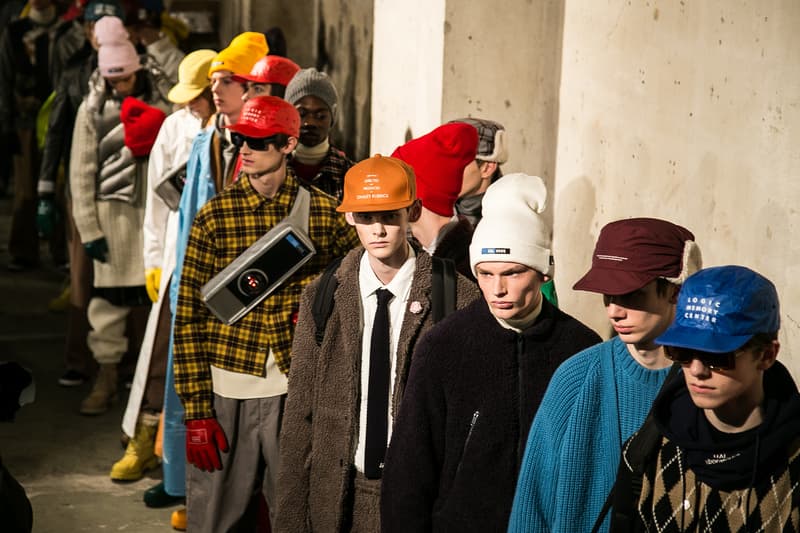 Despite garnering critical acclaim season-after-season for his highly conceptual women's shows, designer Jun Takahashi recently announced that UNDERCOVER will no longer hold women's presentations.
Shifting his focus to menswear only, UNDERCOVER will begin showing men's collections on the runway in Paris. Previously only holding runway shows for womenswear and unveiling menswear with lookbooks, Jun's label will be kicking off its new presentation set-up this June with the Spring/Summer 2019 season. Womenswear collections will be unveiled at UNDERCOVER's Paris showroom, with other forms of visual expression in the near future. The shift comes as the majority of UNDERCOVER's business comes from menswear, while the label continues to find difficulties in developing garments that are "creative enough to make a statement on the runway but also wearable."
Read a statement from Jun Takahashi regarding UNDERCOVER's shift in focus and let us know what you think.
"While I enjoy designing womenswear, for me creating a conceptual women's show requires designing clothes that are rather extreme. It has been a tricky balance to make women's clothes that are both creative enough to make a statement on the runway but also wearable. Although it is important for me to make an impactful show, I would also like the clothes I design to be worn. Conversely, I feel like I don't need to make extravagant menswear to make a conceptual runway show. I also feel confident that my menswear design has improved over the years. That is why I felt ready to do a show at Pitti Uomo. I already have some ideas in mind, and the June show will reflect my unique point of view and I hope it will differ from other men's shows."
For more contemporary fashion, make sure to check out the graphic prowess of UNDERCOVER's Spring 2018 delivery.