Raf Simons Splits With Calvin Klein
With eight more months left on his contract.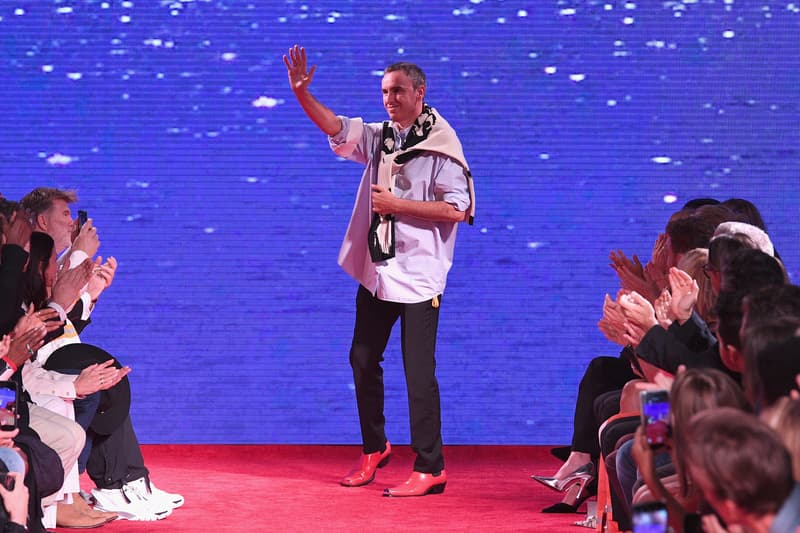 With only a few days left in 2018, the fashion would couldn't wait until next year to give us one more shocking headline: Raf Simons is officially making his departure from Calvin Klein.
The Belgian designer was named CK's chief creative officer back in August of 2016 and went on to present his first collection with the all-american brand in February 2017. It is believed Simons still had eight months left on his three year contract, which would have been up for renewal in Summer 2019. "Both parties have amicably decided to part ways after Calvin Klein Inc. decided on a new brand direction which differs from Simons' creative vision," CK said in a statement to Business of Fashion.
Even though the lauded designer went on to win multiple accolades for the brand, including three CFDA honors for womens- and menswear, it was reported last month Simons wasn't garnering enough profits for the company. "We went too far, too fast on both fashion and price," Emanuel Chirico, Chief Executive Officer of CK's parent company PVH Corp said during the brand's quarterly results call.
Sources are also reporting that Calvin Klein will not present a collection during the Fall 2019 season in New York, despite being on the CFDA's official calendar earlier in the week. No replacement for Raf Simons has been named yet, but keep it locked here for more details as the story unfolds.
In more fashion news, Maison Kitsuné appoints ex-Celine designer Yuni Ahn as Creative Director.