Burberry Announces Riccardo Tisci as Chief Creative Officer
He officially joins the company from mid-March.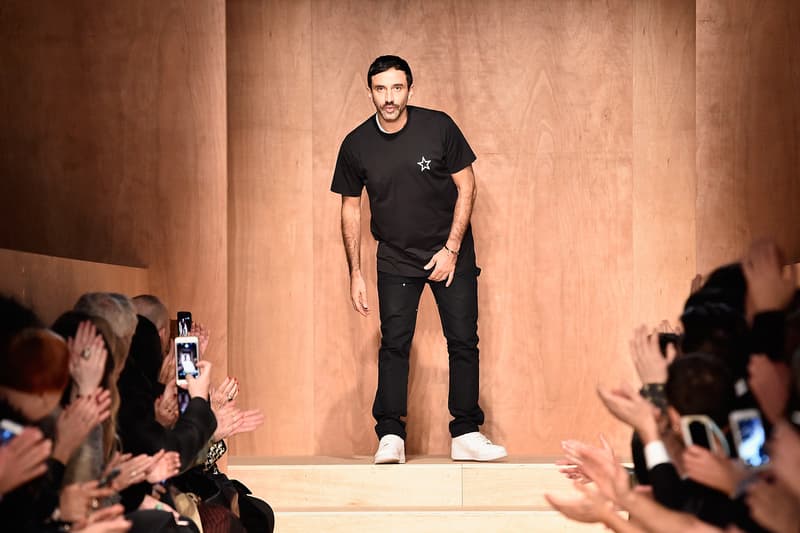 Burberry has announced the successor for Christopher Bailey's position. Taking over from March 12 will be Riccardo Tisci as chief creative officer, who will be based in Burberry's London headquarters. The designer was formerly at Givenchy as creative director, a position he held from 2005 to 2017.
Tisci gave a statement about the announcement, saying:
"I am honoured and delighted to be joining Burberry as its new Chief Creative Officer and reuniting with Marco Gobbetti. I have an enormous respect for Burberry's British heritage and global appeal and I am excited about the potential of this exceptional brand."
Marco Gobbetti, CEO of Burberry also gave a statement, saying the following:
"I am delighted that Riccardo is joining Burberry as Chief Creative Officer. Riccardo is one of the most talented designers of our time. His designs have an elegance that is contemporary and his skill in blending streetwear with high fashion is highly relevant to today's luxury consumer. Riccardo's creative vision will reinforce the ambitions we have for Burberry and position the brand firmly in luxury."
Speculation has long swirled around who would replace Christopher Bailey, but Tisci had not been in the running. We recently went behind the scenes of Bailey's last Burberry show for the Fall/Winter 2018 season.