Valentino FW19 Is a Giant UNDERCOVER Collaboration
Along with high fashion Birkenstocks.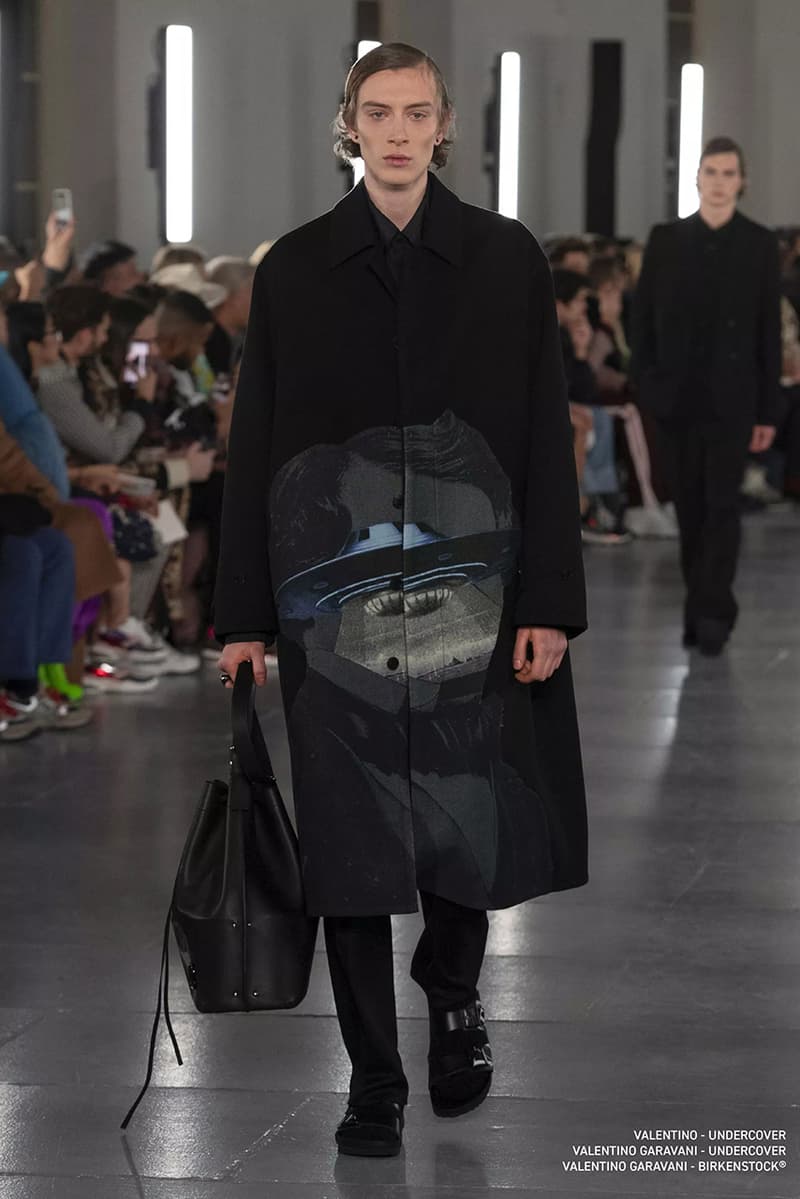 1 of 33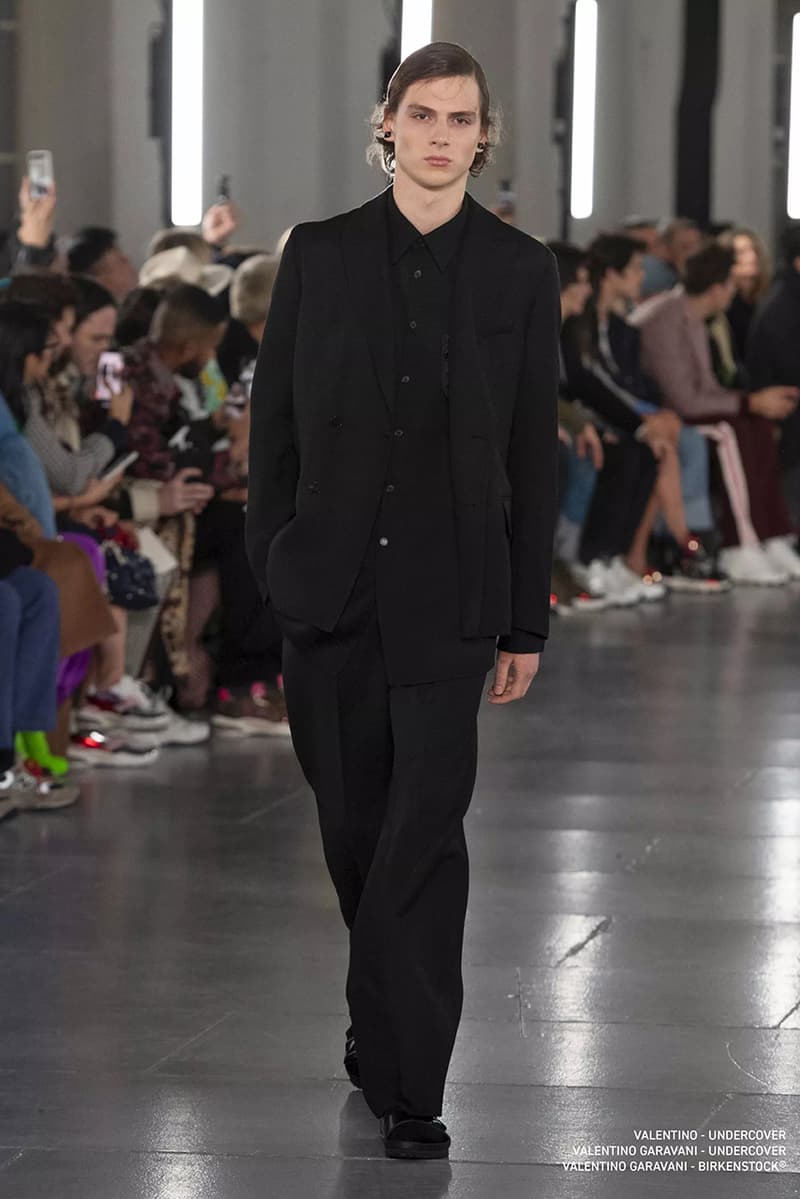 2 of 33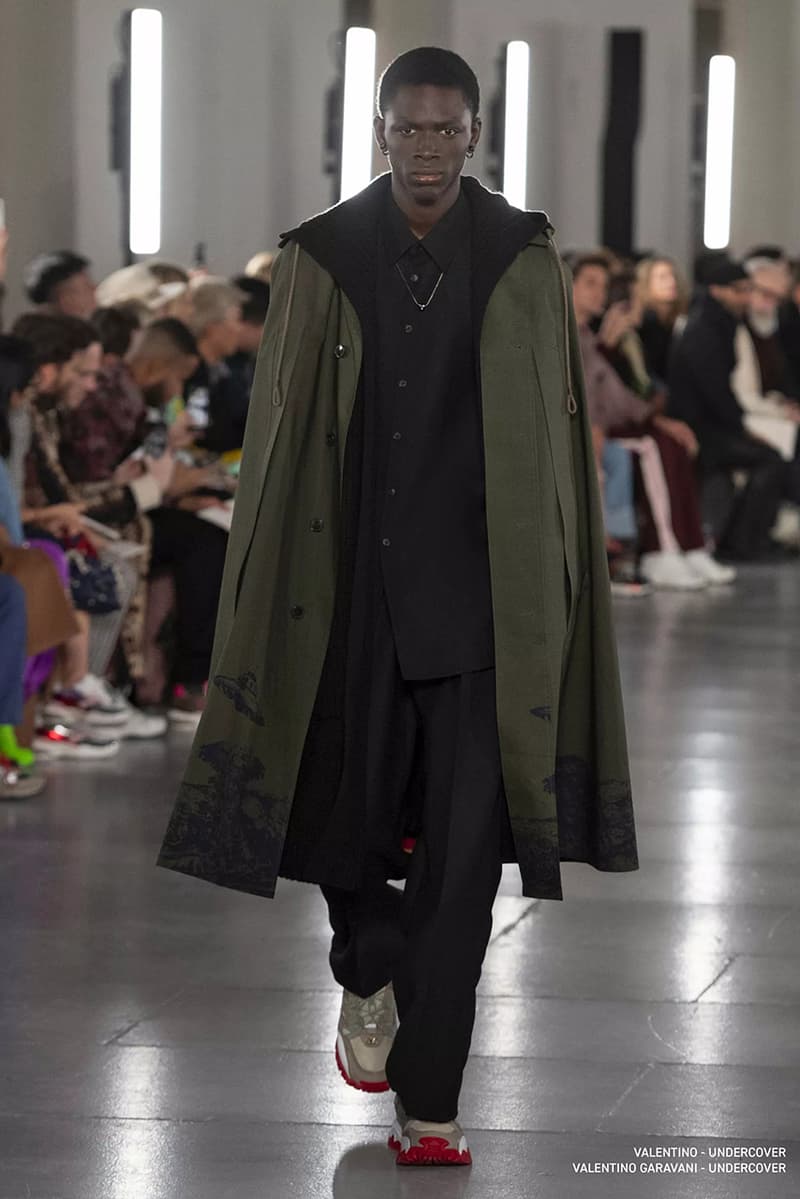 3 of 33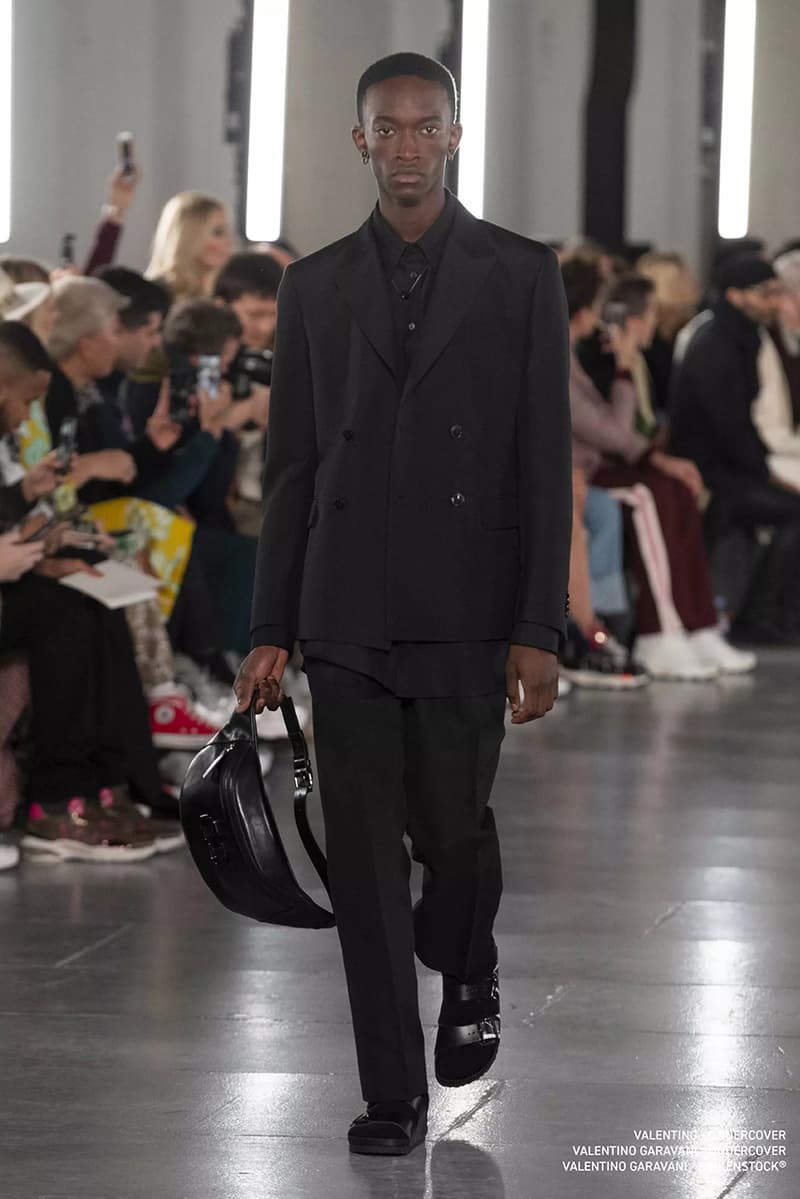 4 of 33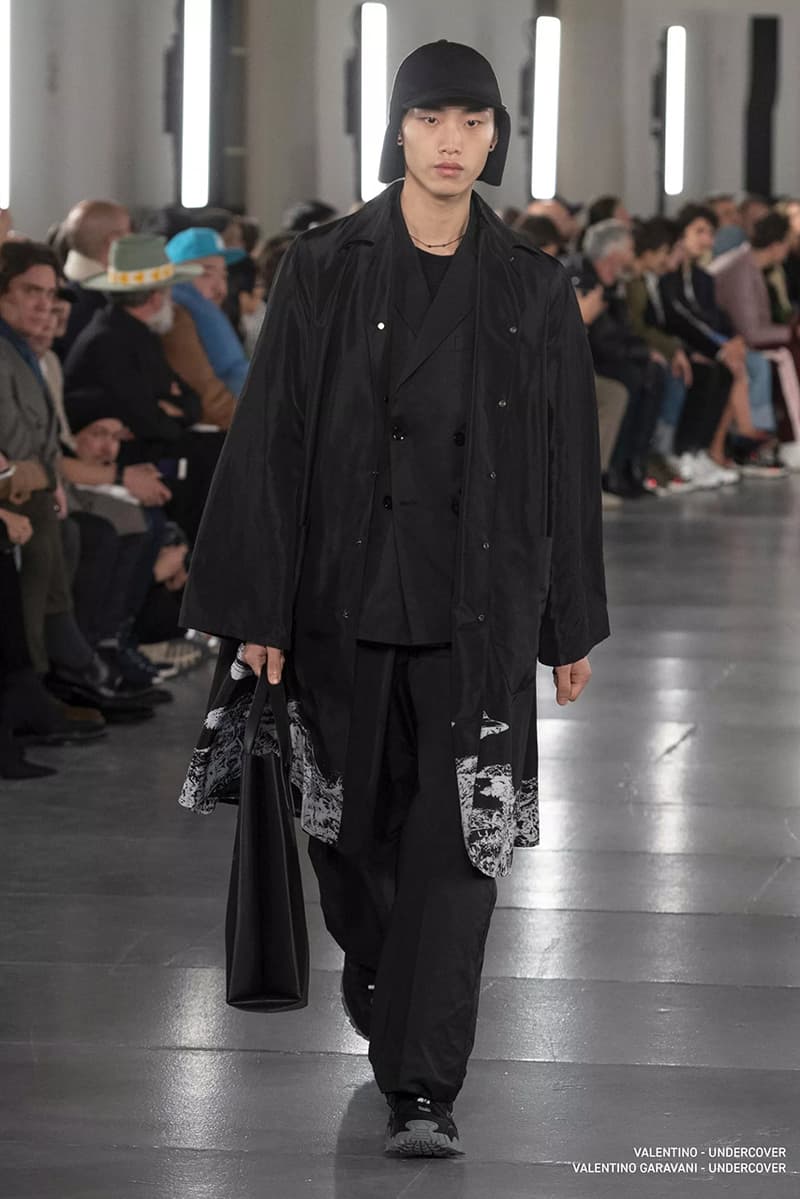 5 of 33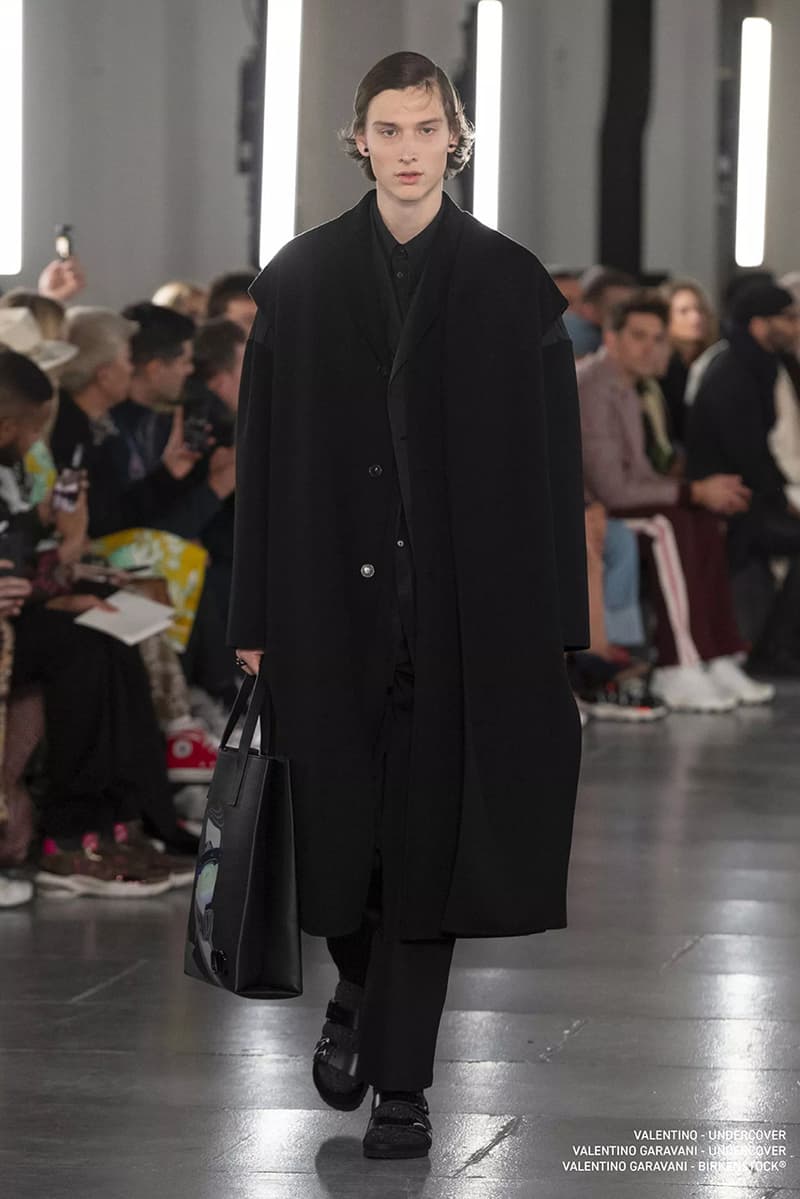 6 of 33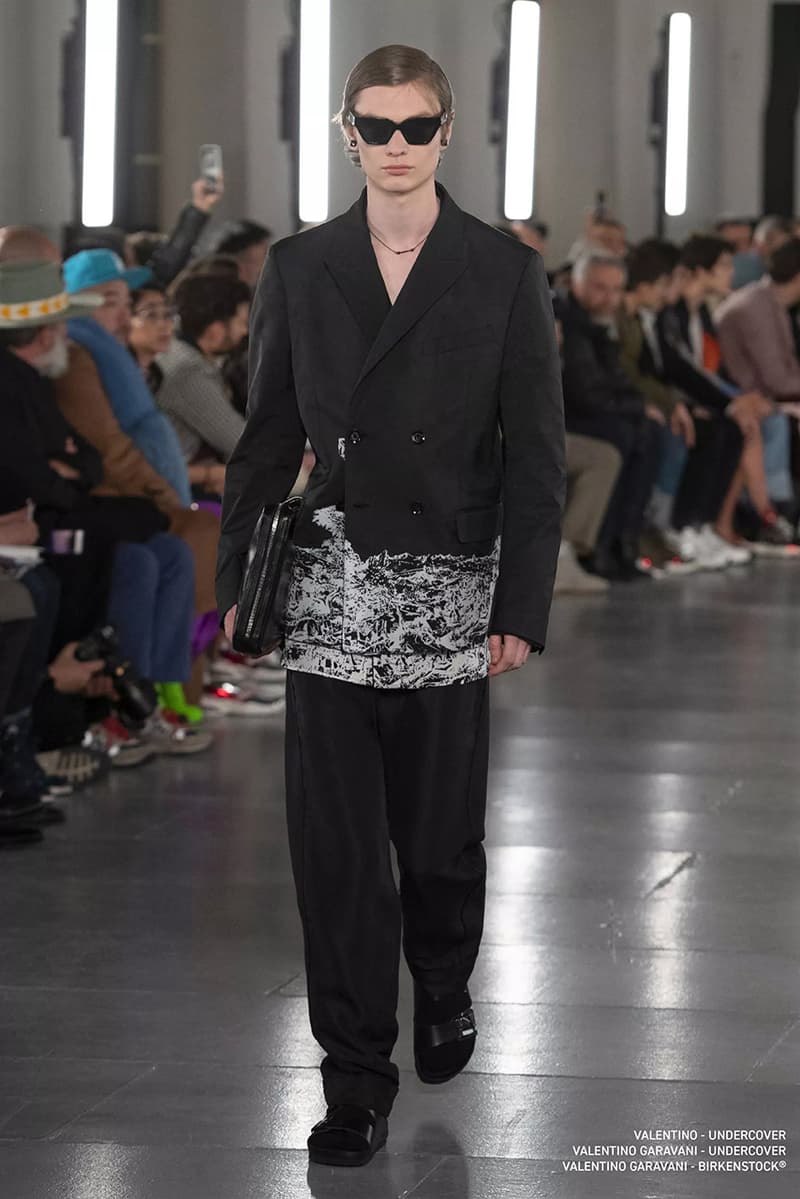 7 of 33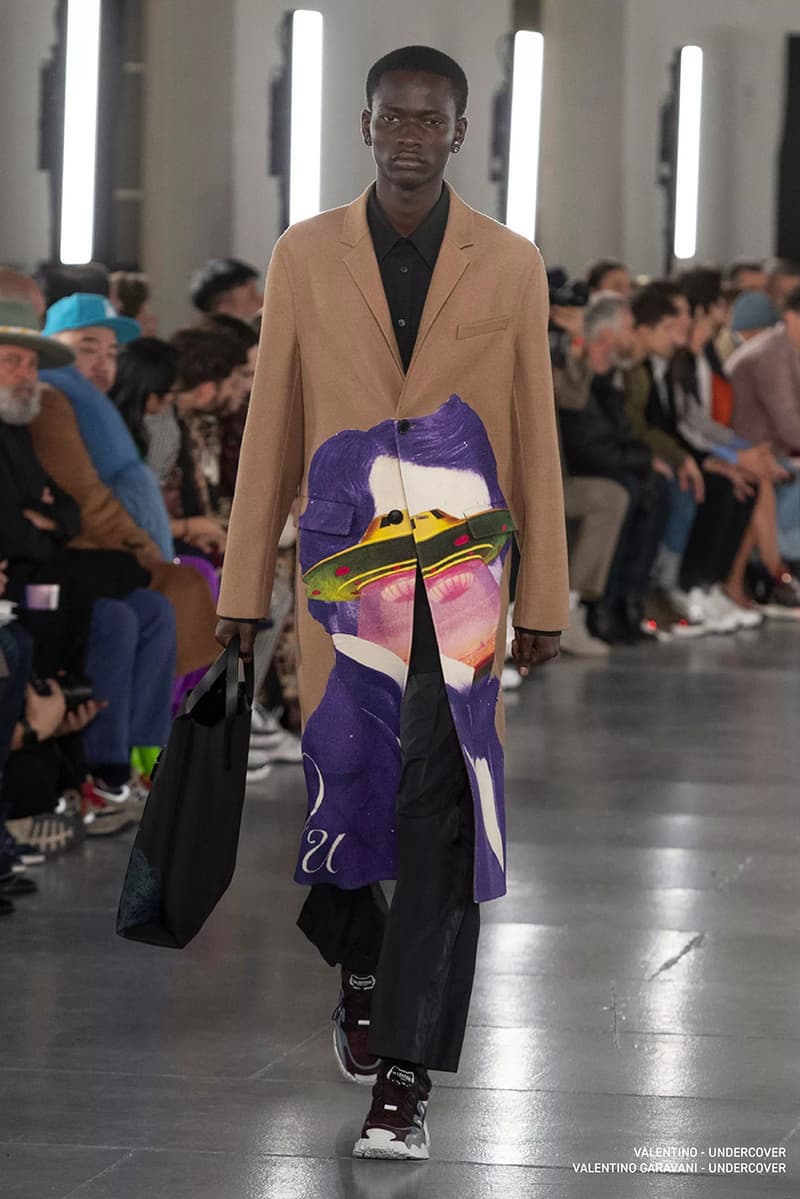 8 of 33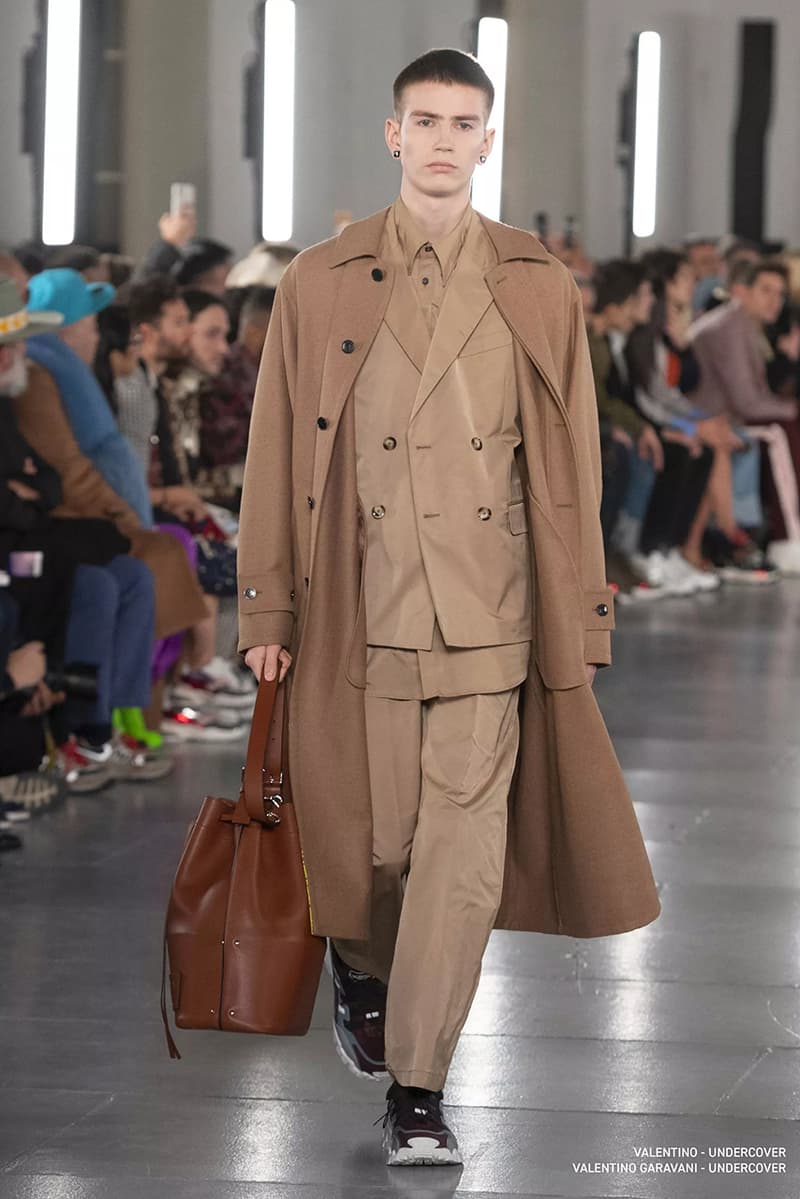 9 of 33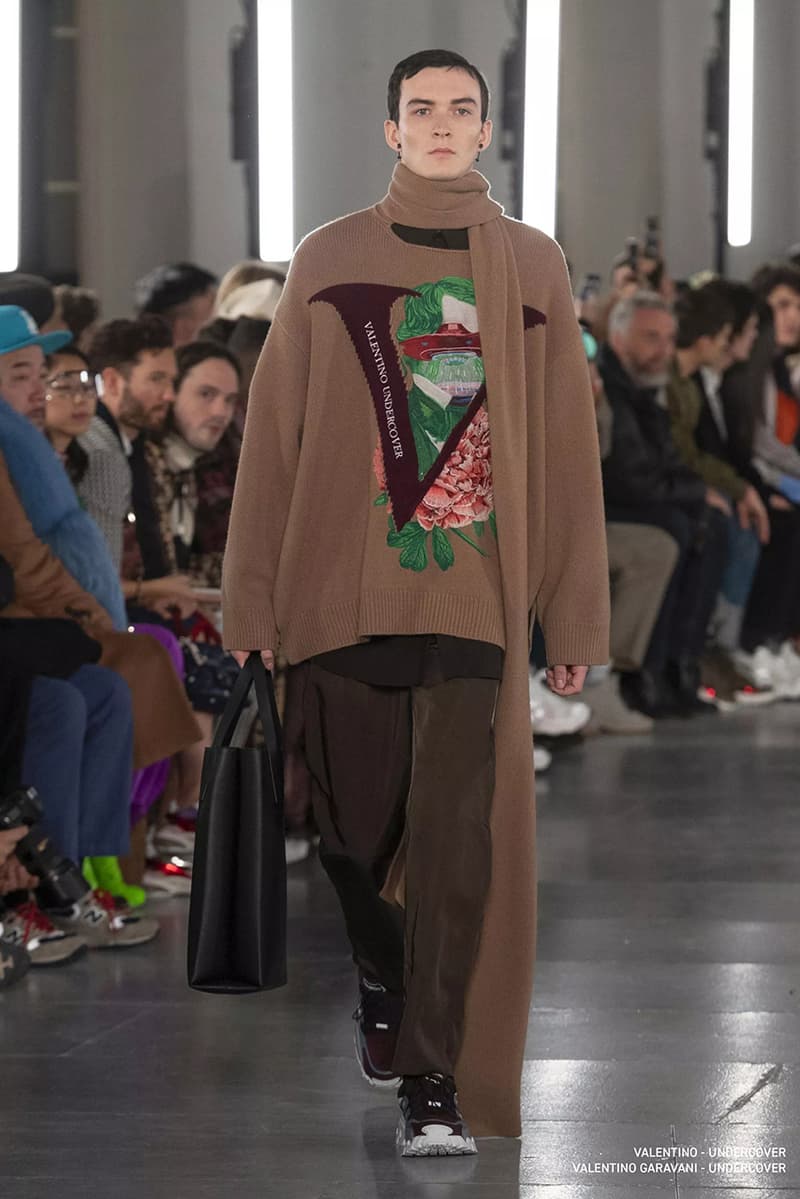 10 of 33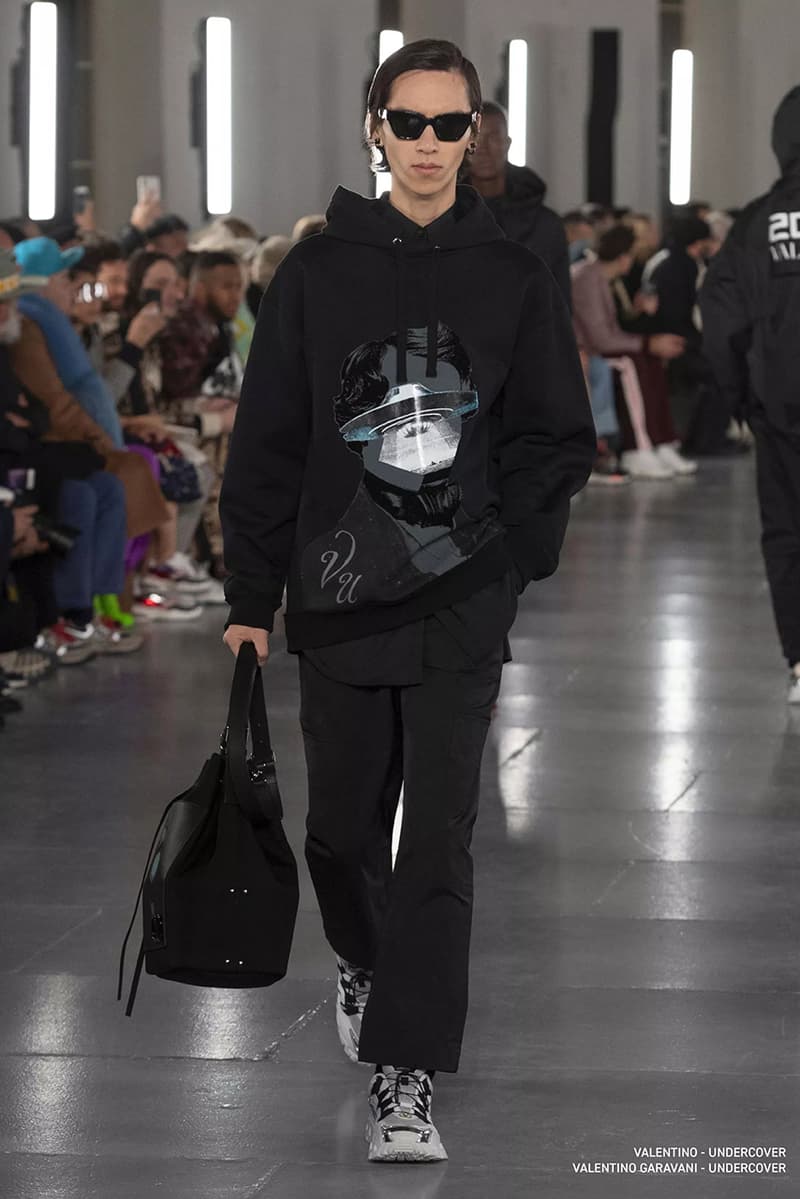 11 of 33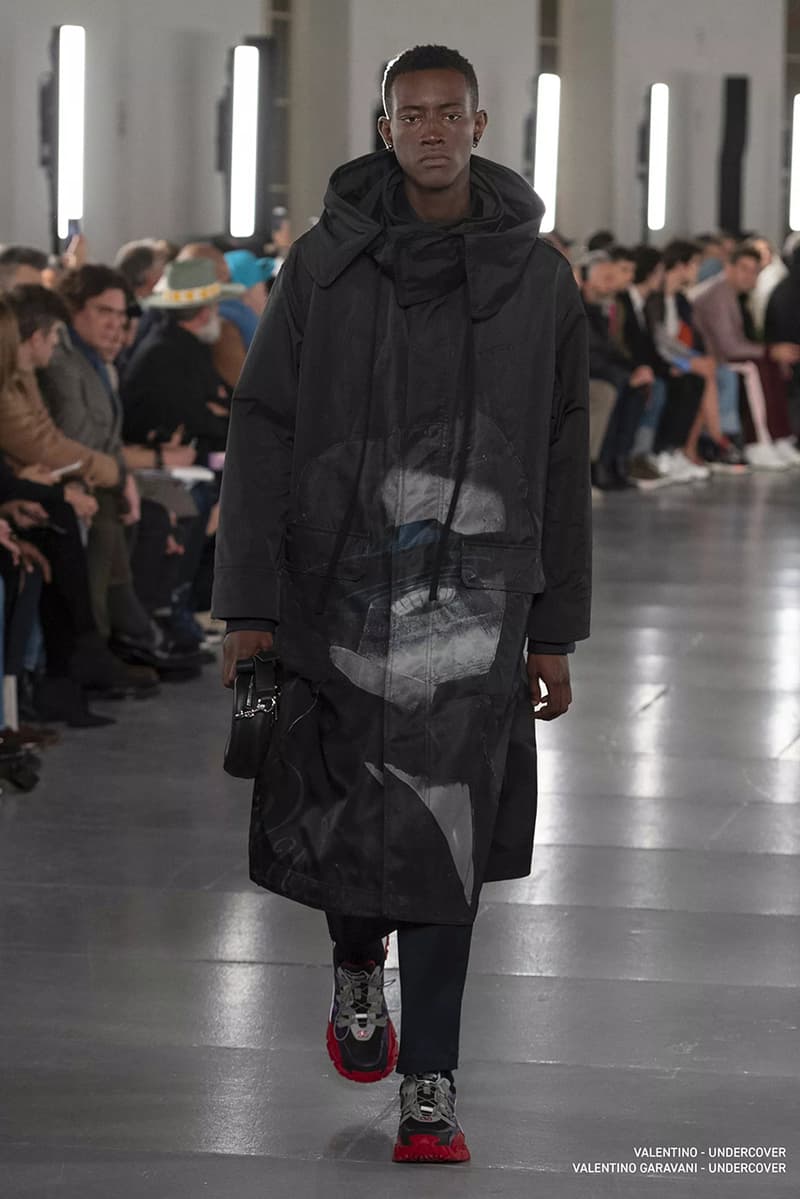 12 of 33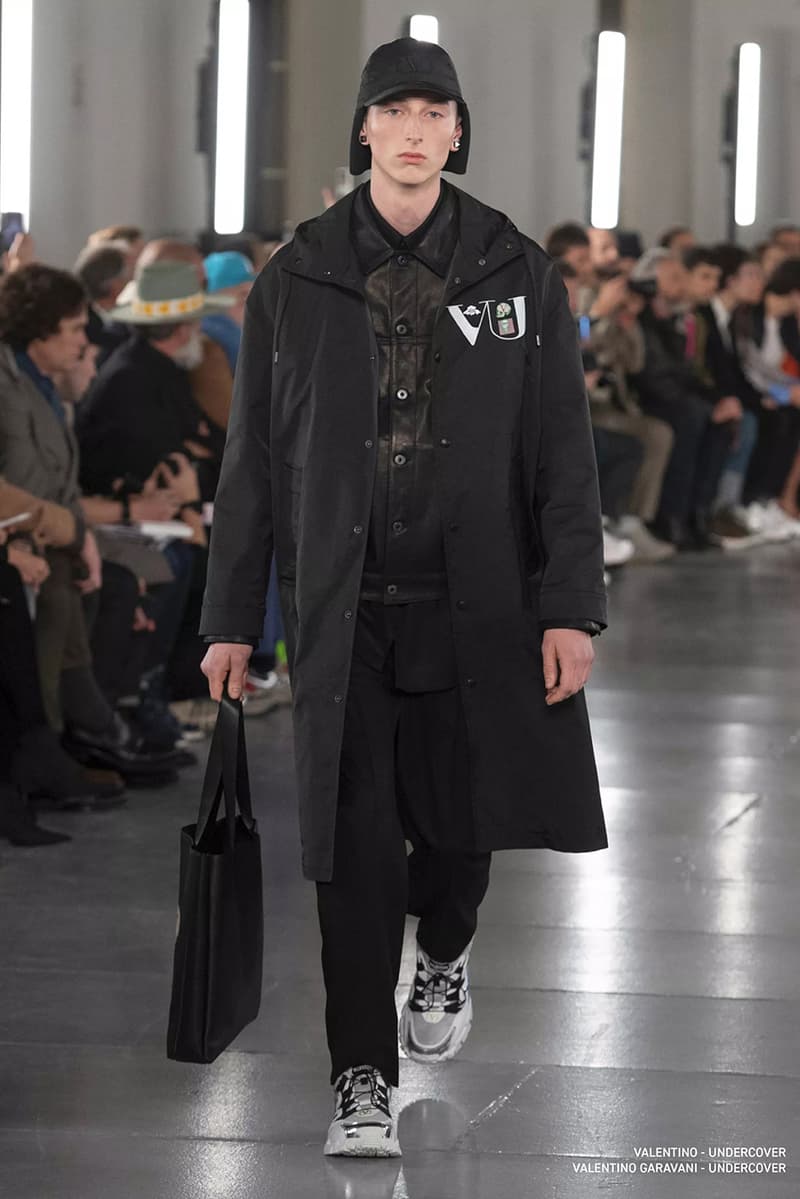 13 of 33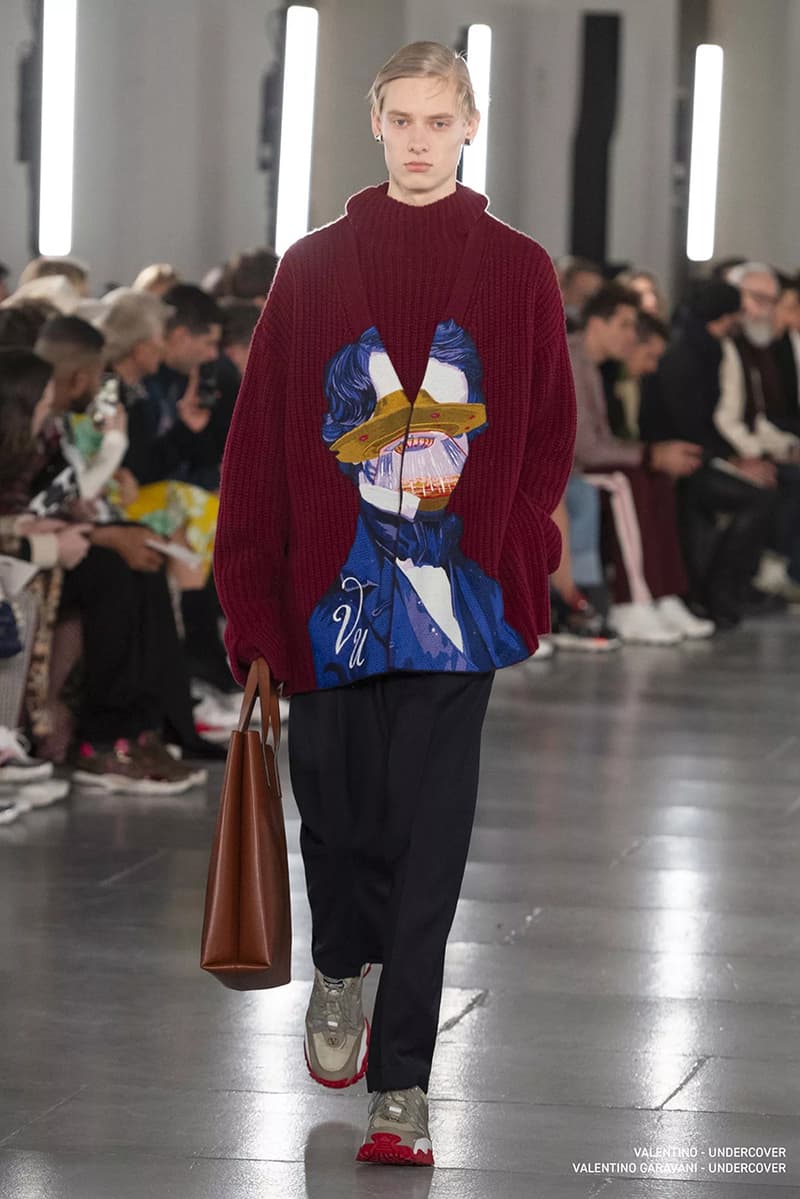 14 of 33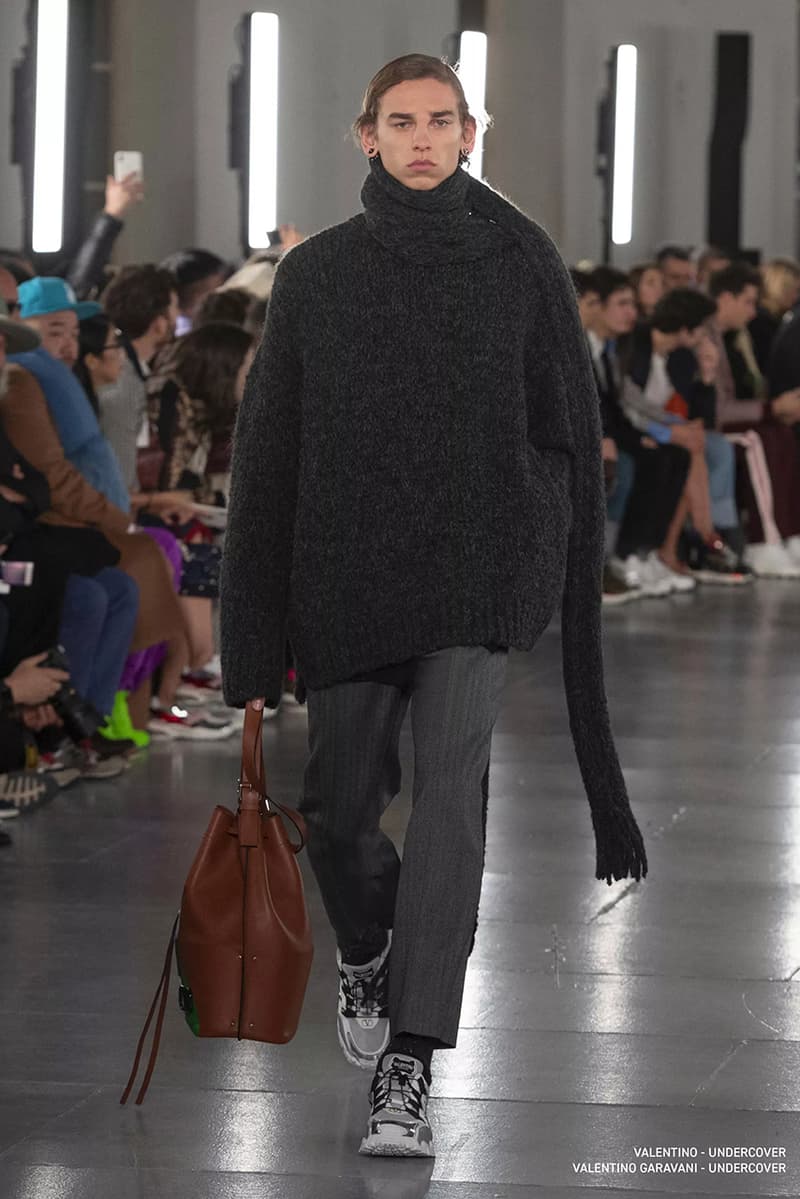 15 of 33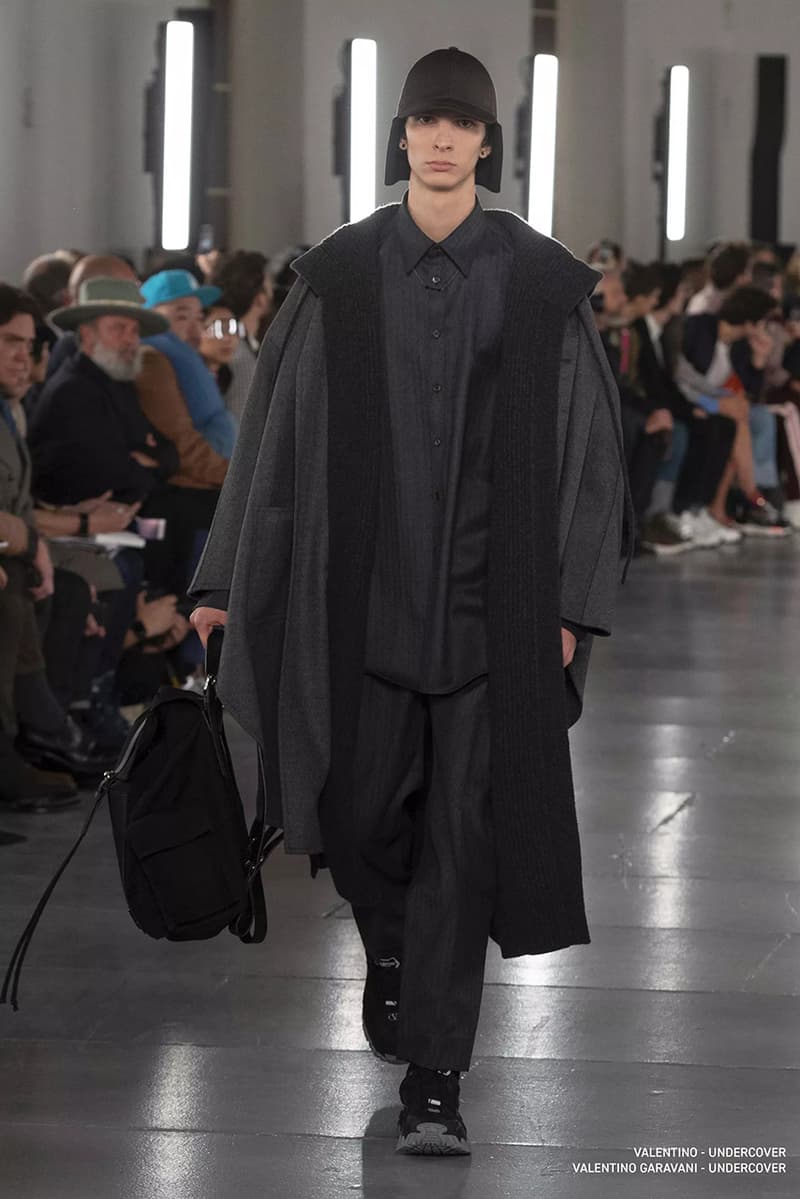 16 of 33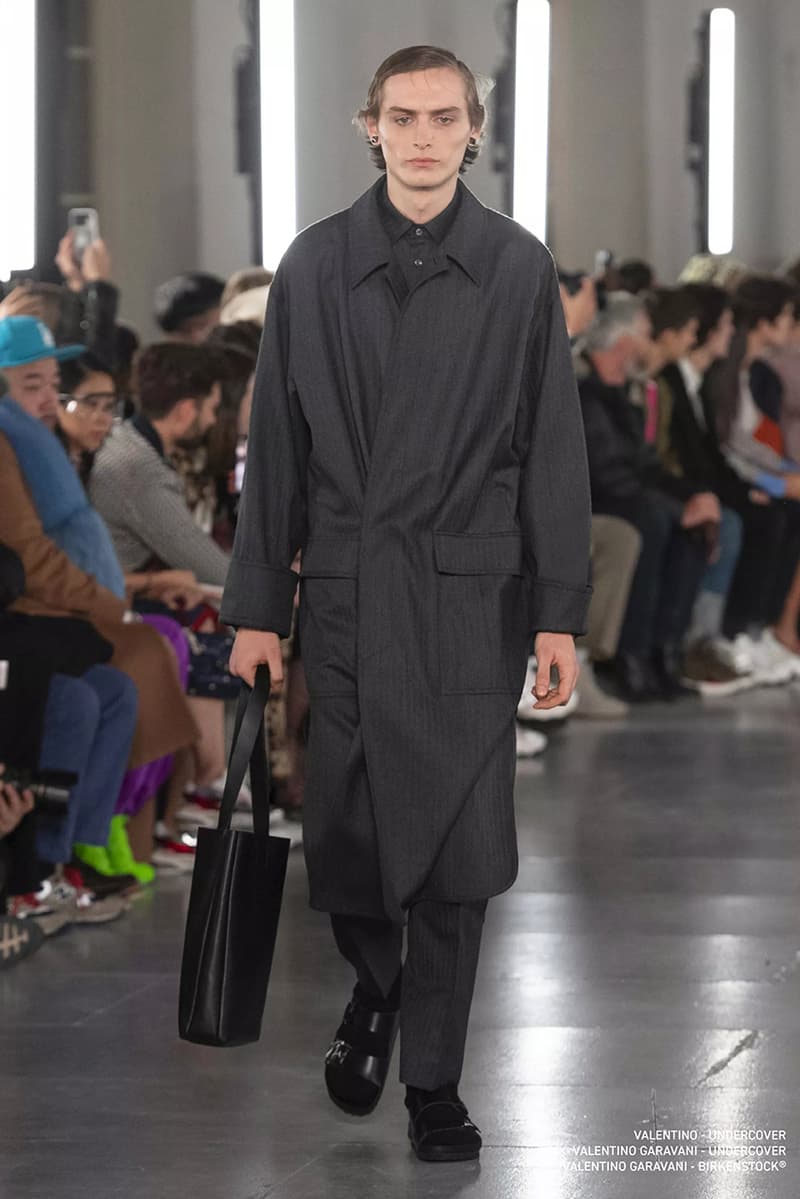 17 of 33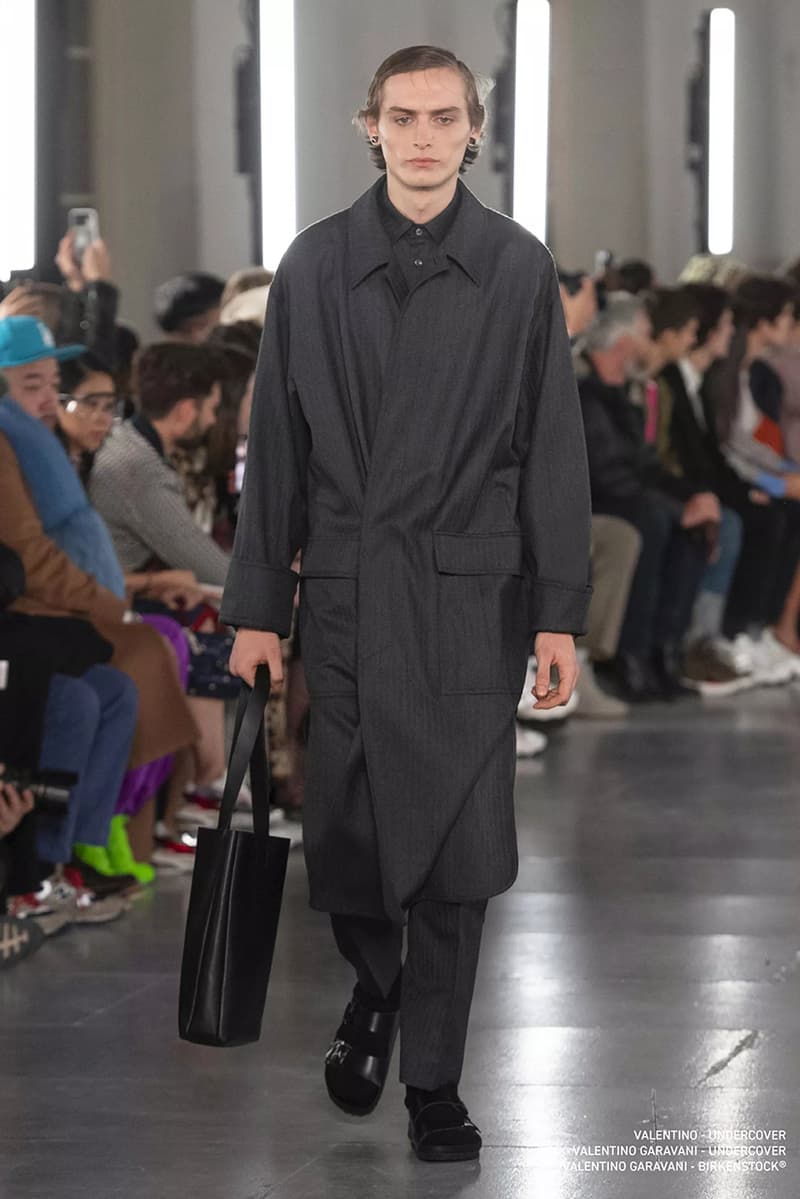 18 of 33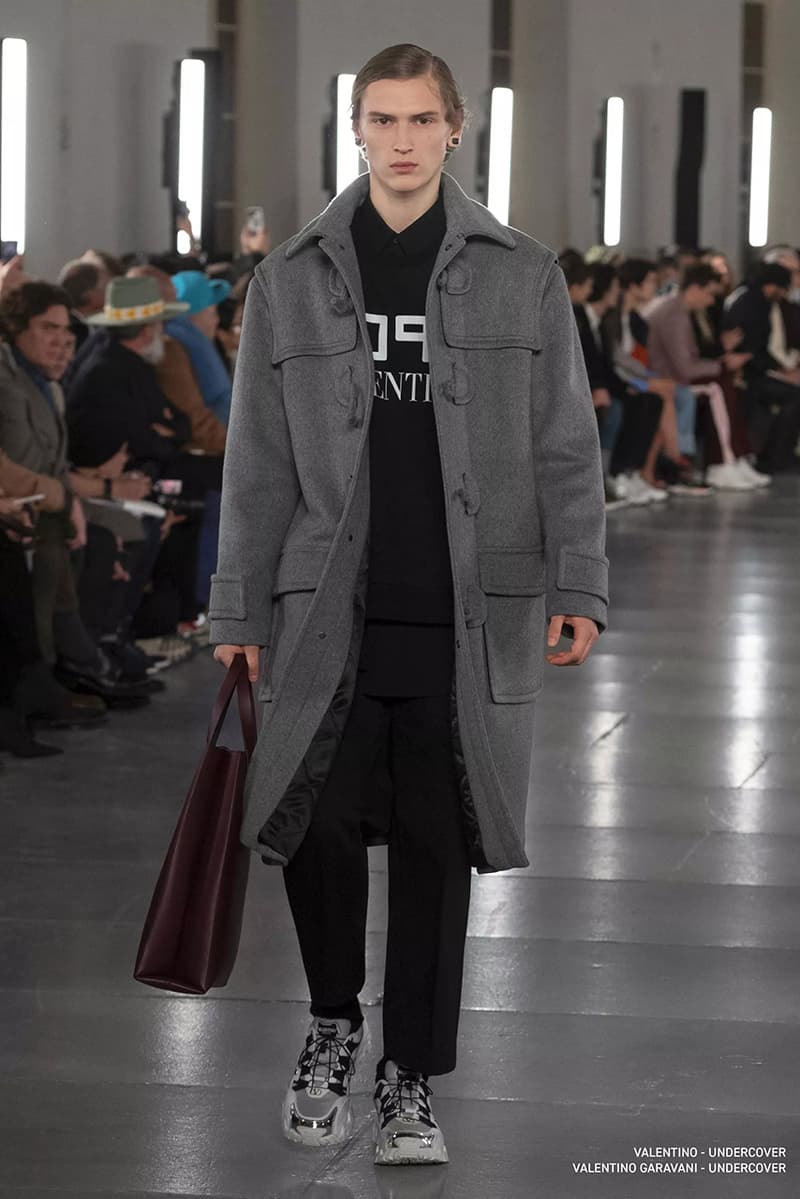 19 of 33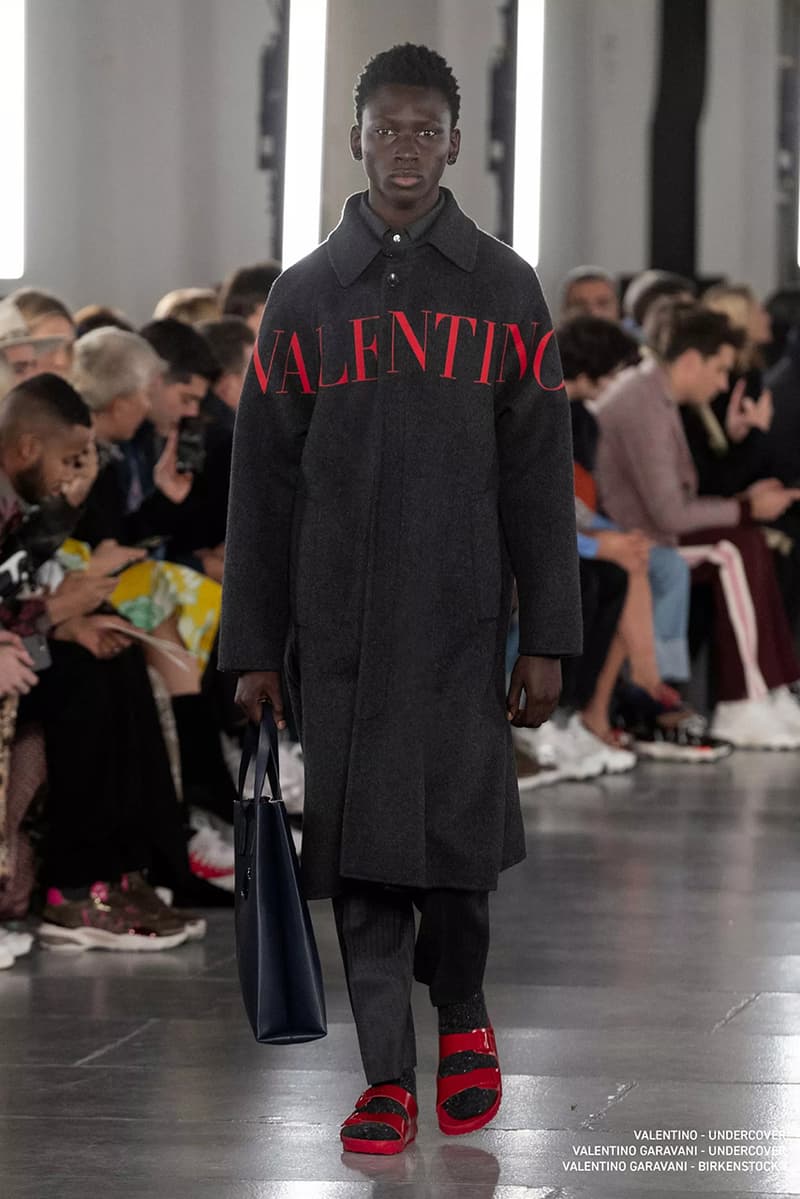 20 of 33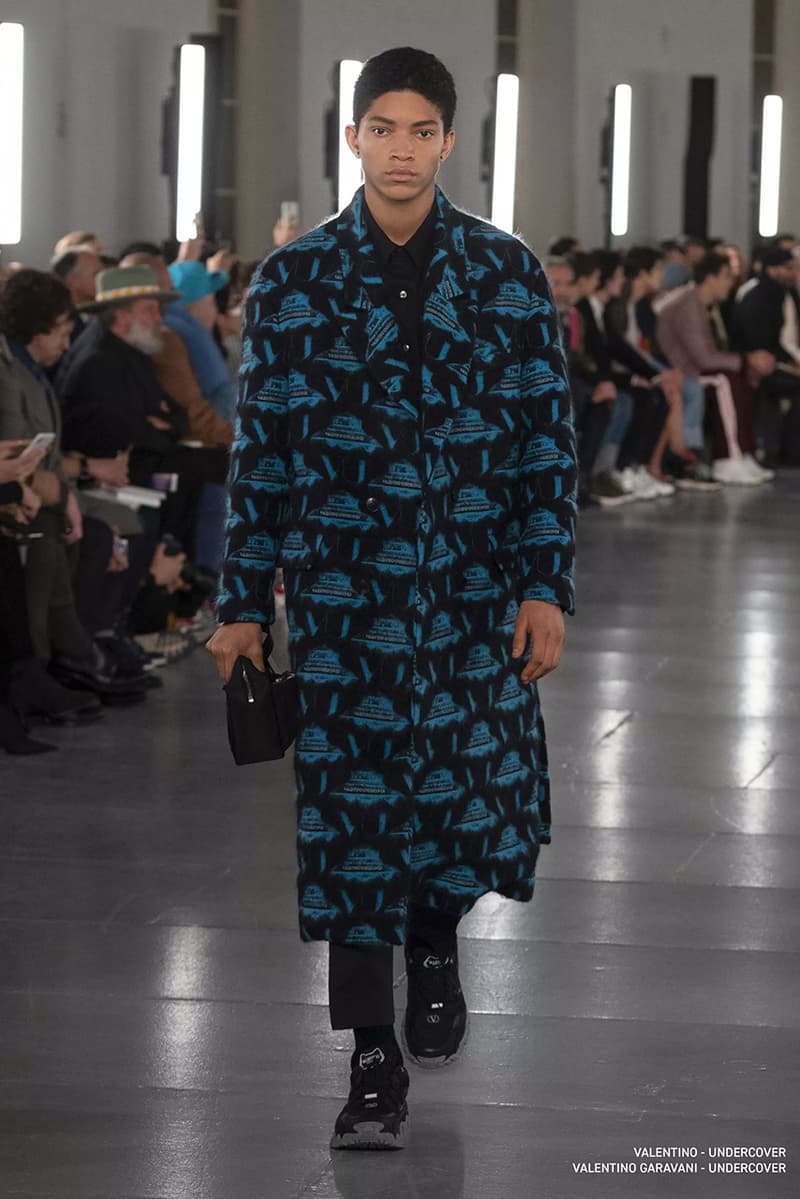 21 of 33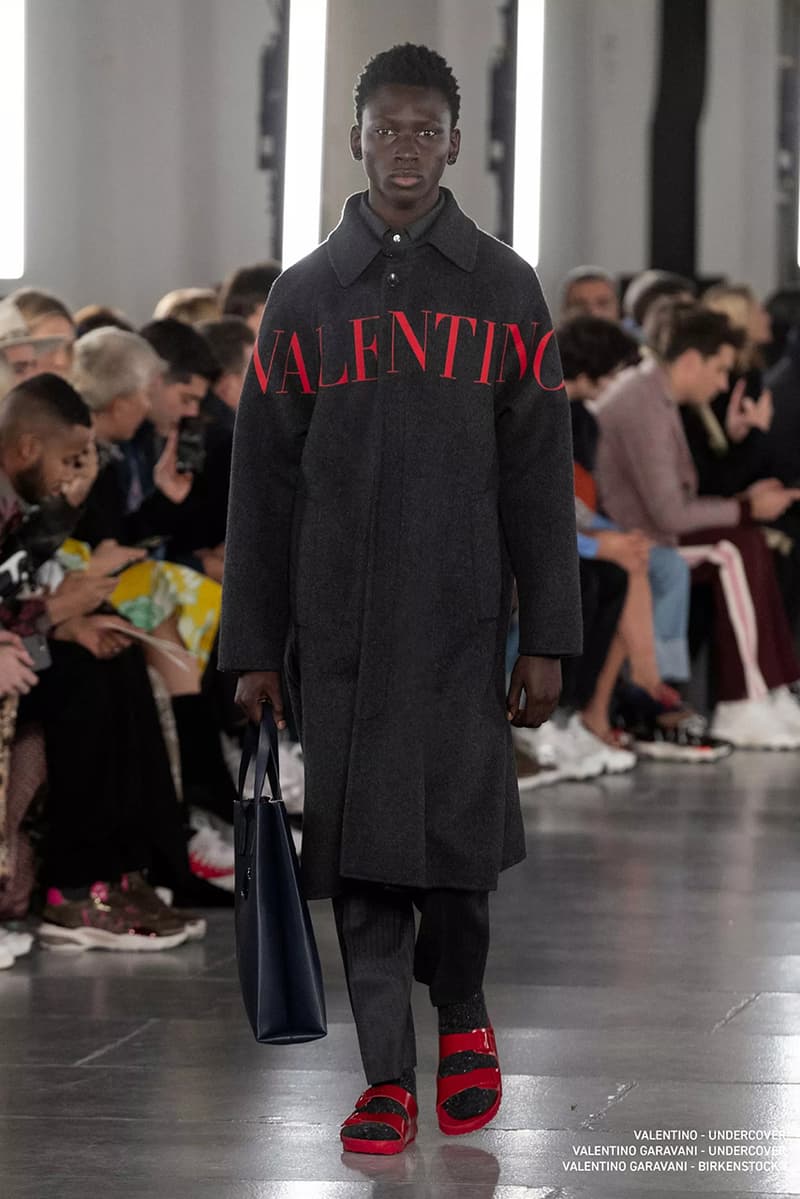 22 of 33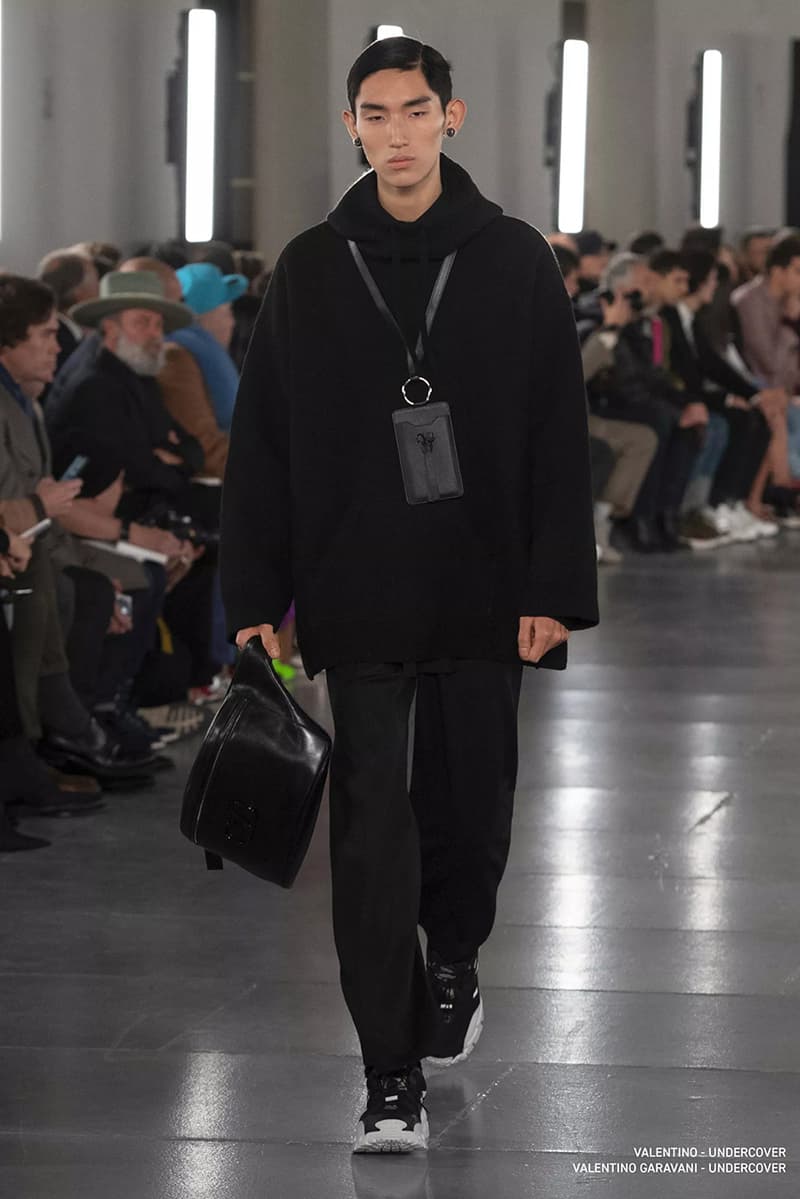 23 of 33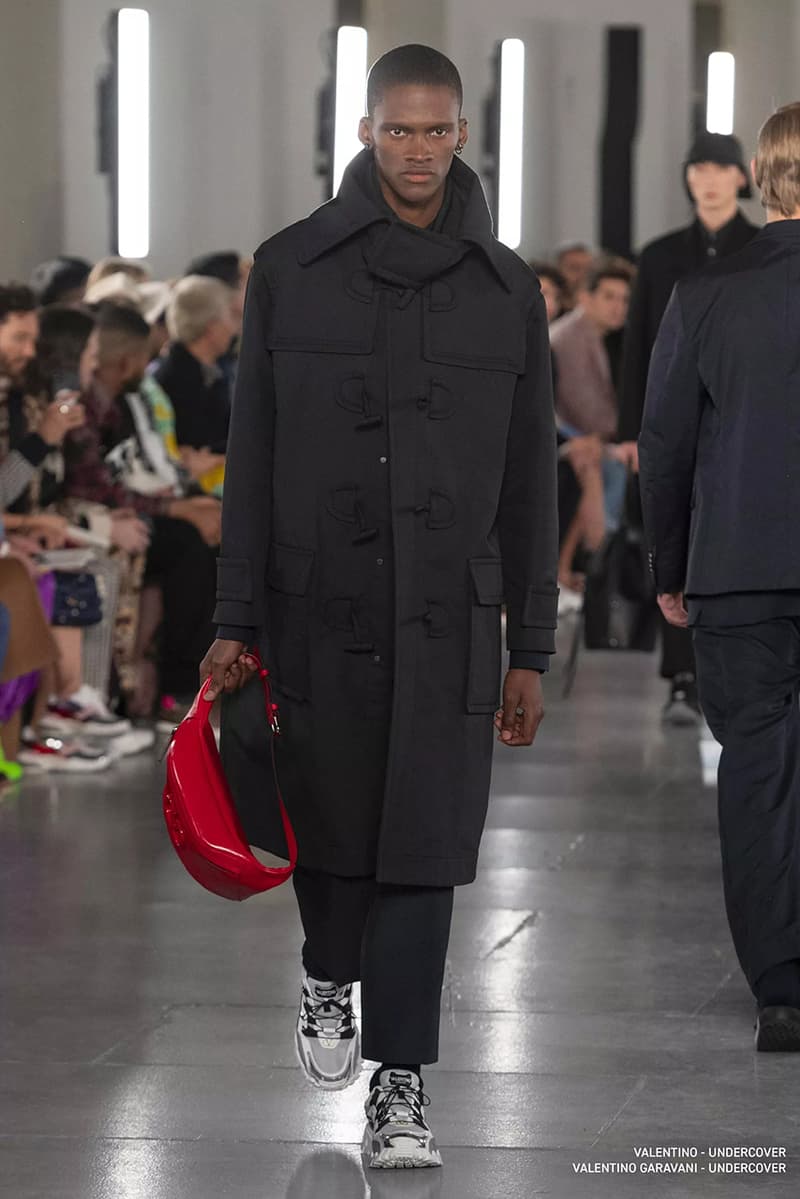 24 of 33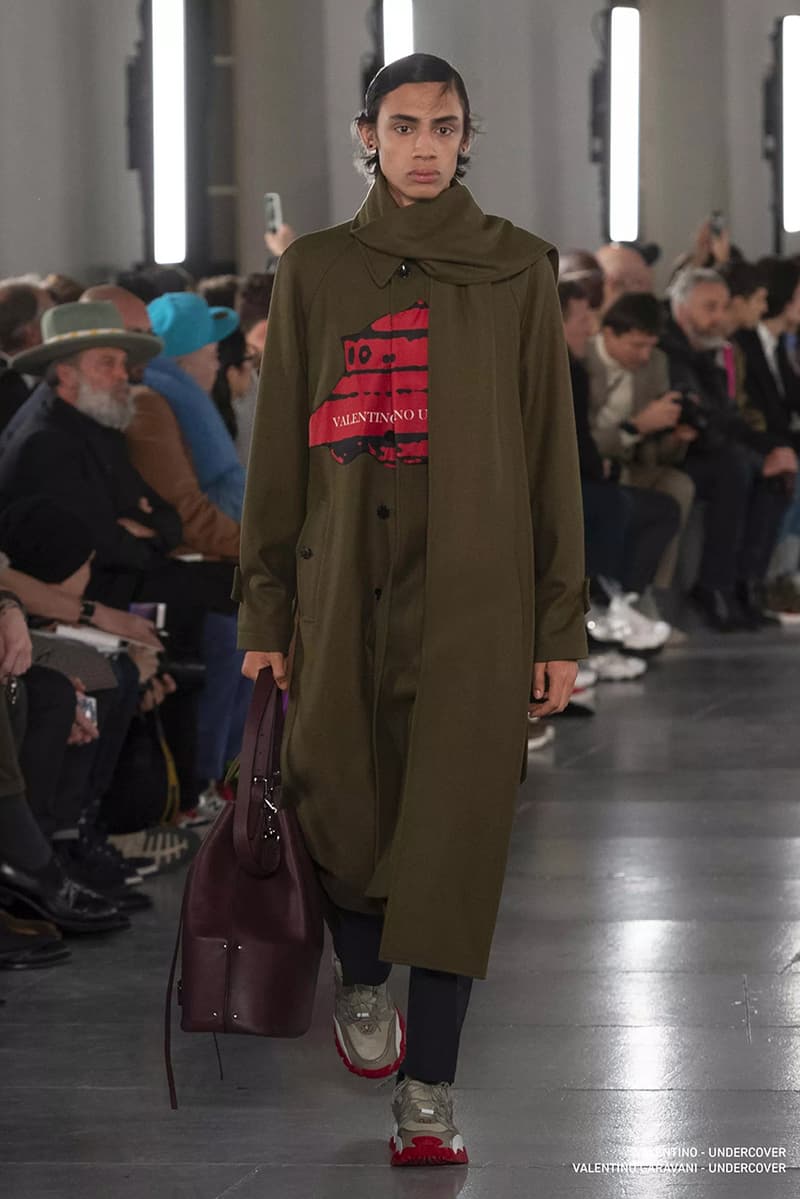 25 of 33
26 of 33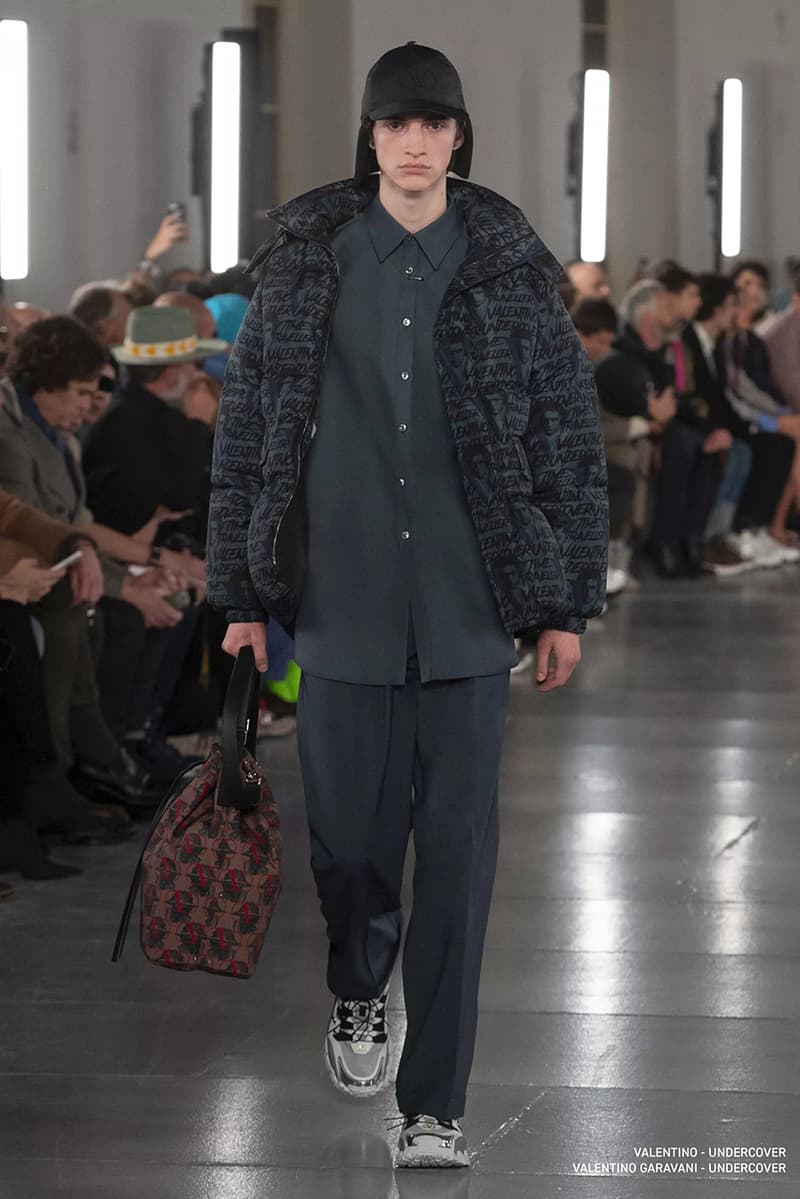 27 of 33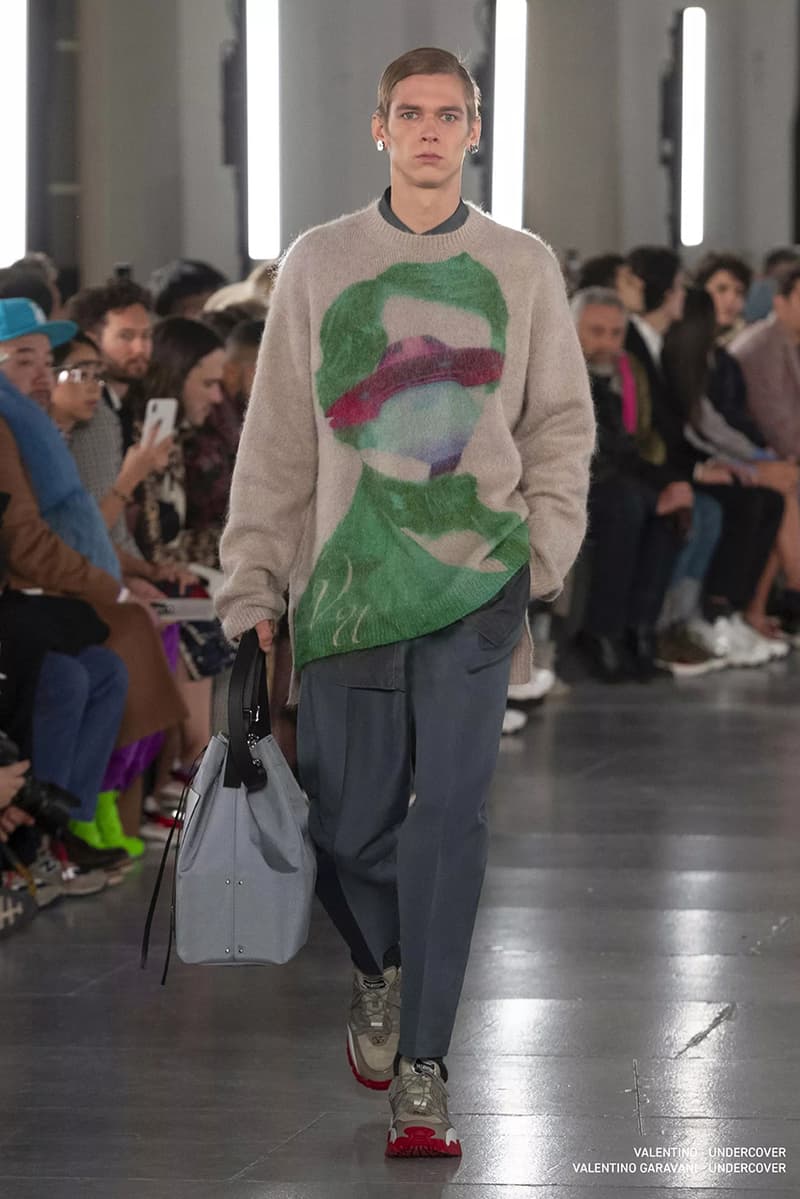 28 of 33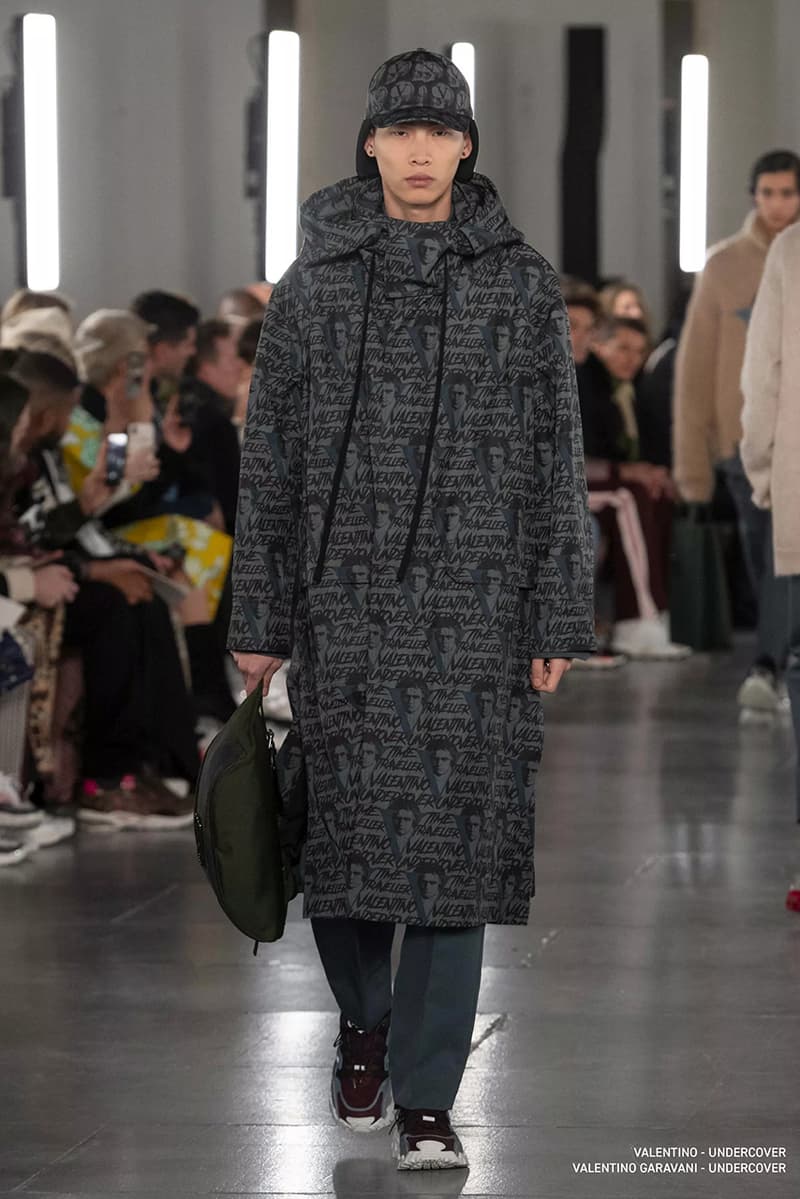 29 of 33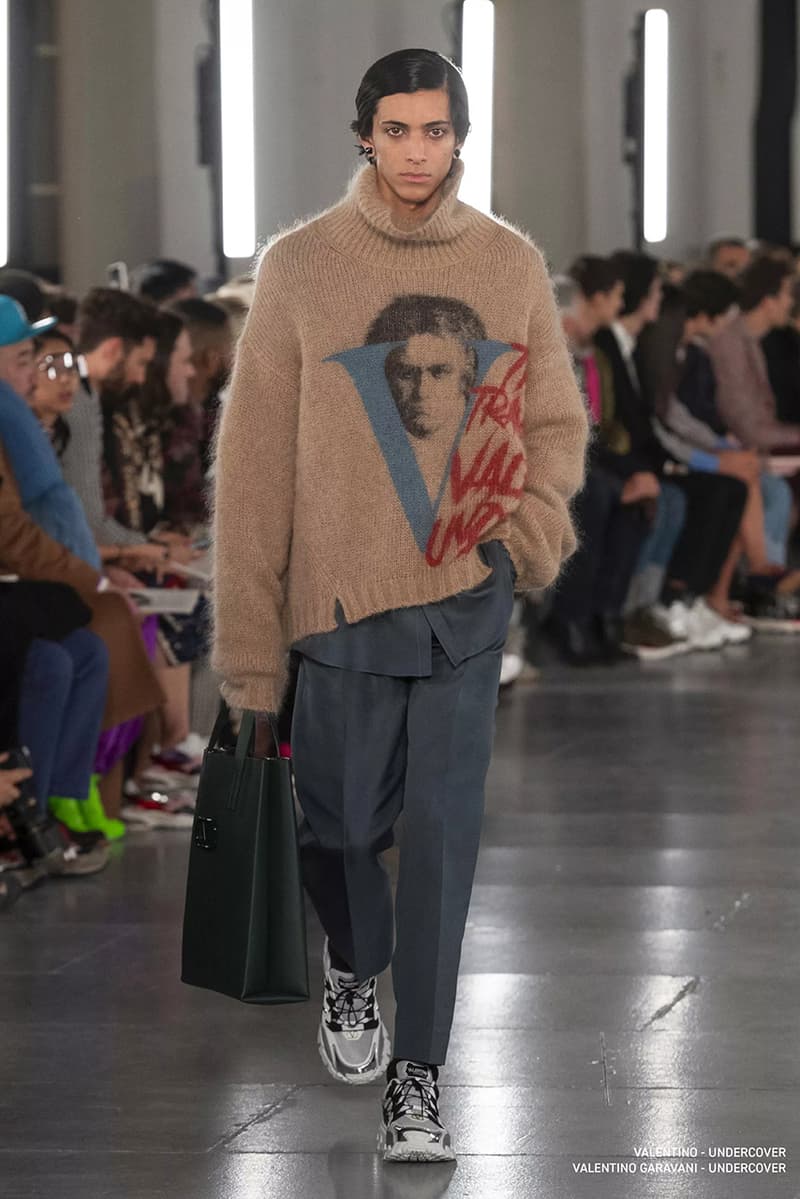 30 of 33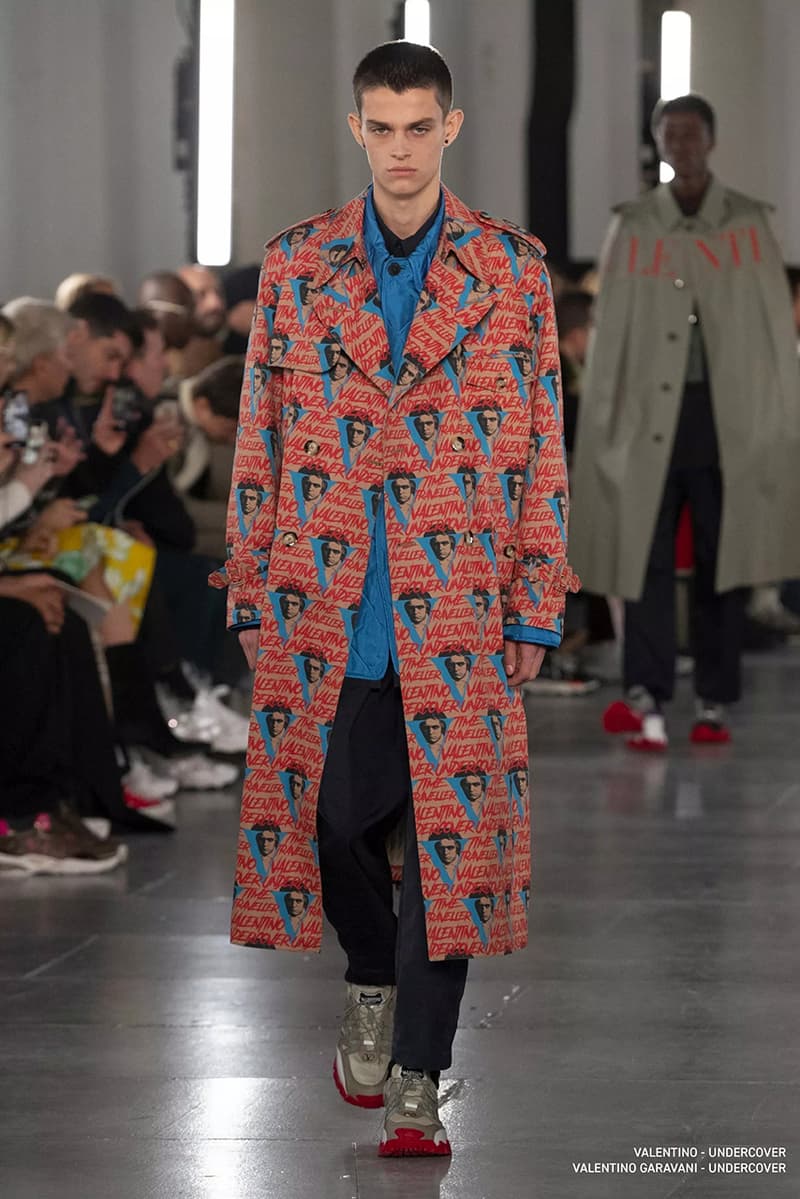 31 of 33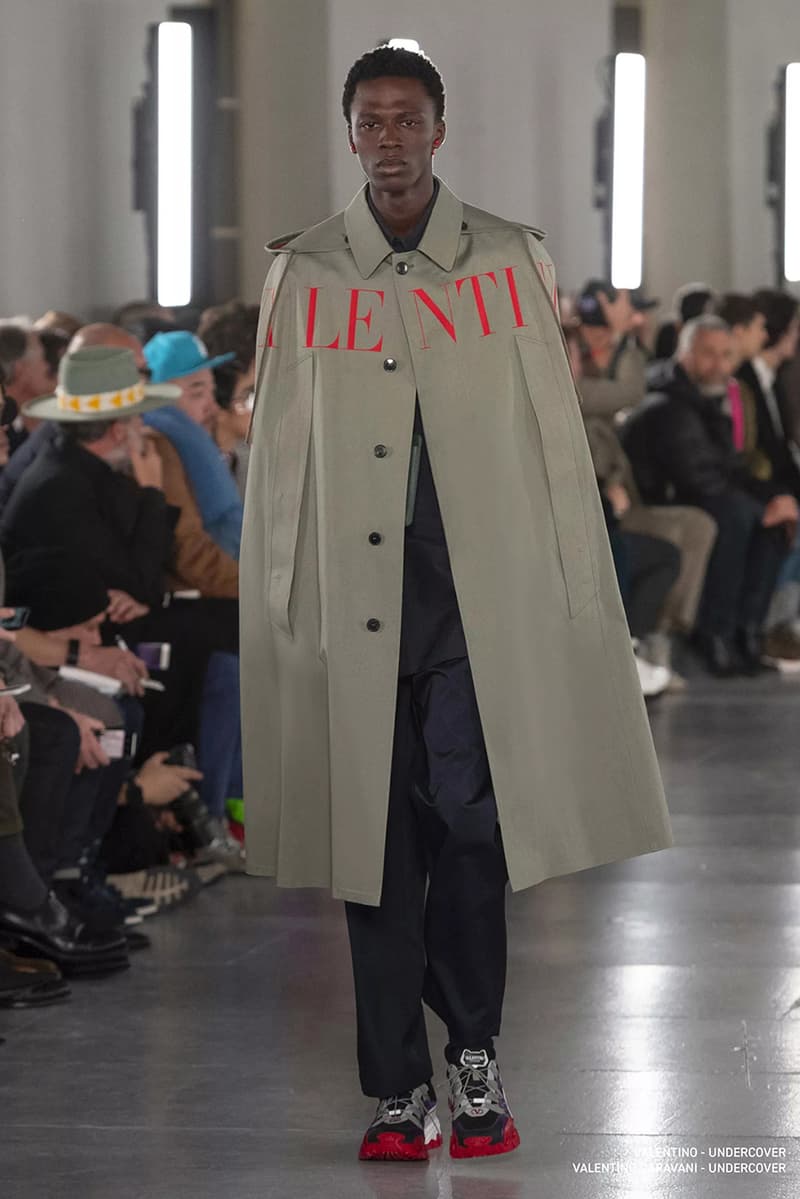 32 of 33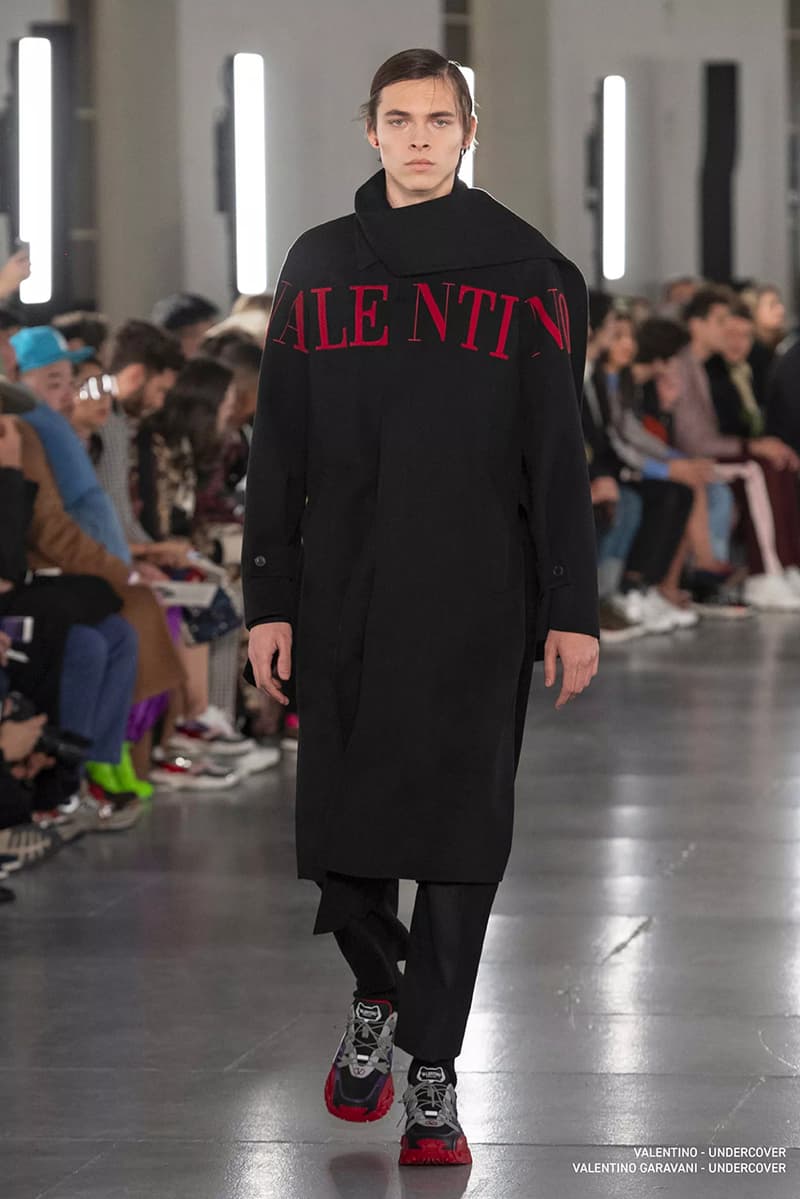 33 of 33
Pierpaolo Piccioli is on a mission to transform Valentino's menswear line; the house's creative director has already received critical acclaim for his womenswear (including Moncler & Moncler Genius collaborations) and recently began shifting the men's line to a blend of refined tailoring and street-conscious comfort. After kicking things off with a series of high-profile Japanese collaborations late last year, Piccioli keeps the youthful influence coming with an expansive Fall/Winter 2019 UNDERCOVER collaboration.
Along with elevated Birkenstocks, Valentino's models strode down the runway wearing graphic-emblazoned knitwear and coats jointly designed with UNDERCOVER's Jun Takahashi (many of which also appeared at UNDERCOVER's Fall/Winter 2019 presentation). Inspired in equal part by Edgar Allen Poe and David Bowie's "Space Oddity," the collection served to underline the new Valentino's efforts to "be more inclusive and open to new opportunities," Piccioli told Vogue's Sarah Mower. "I'm not going to renounce sneakers and put back on shoes every day! So the thing is to find a new way to integrate sportswear."
This yielded hefty silhouettes informed by hefty topcoats, long shirts, generous duffles and pooling suit trousers, all executed in muted neutral tones so as to emphasize the futuristic graphics. Along with robot heads and "VALENTINO" branding, UFO patterns appeared throughout, offering a playful sci-fi vibe undercut by the semi-serious suiting. Clunky running shoes complemented the bohemian-lite Birkenstocks, creating a utilitarian mood that contrasted neatly with the sleek leather bags and totes, most of which sported matching prints.
Check out select looks courtesy of Valentino above and watch the presentation in full below.
Elsewhere at Paris, Raf Simons debuted his first post-CALVIN KLEIN collection.