A Closer Look at All Moncler Genius Collaborations
Hiroshi Fujiwara, Palm Angels, Craig Green and more reimagine Moncler's iconic outerwear.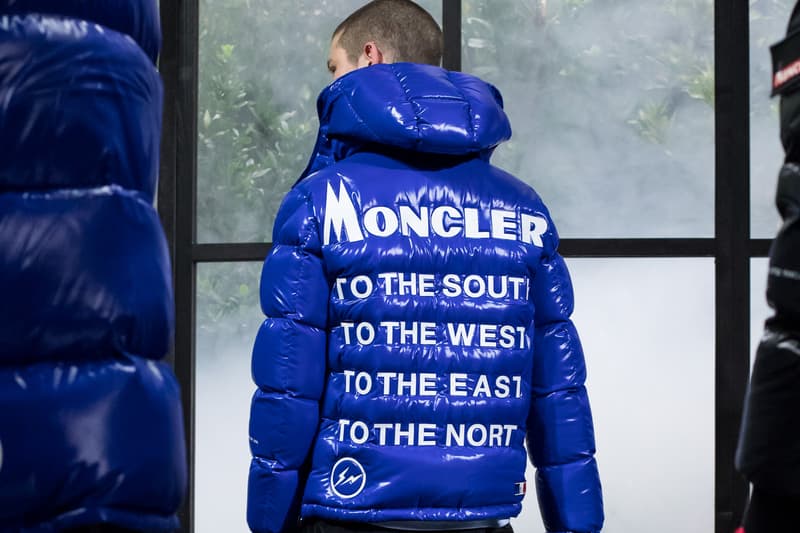 After teasing its expansive Genius collaborations, Moncler returns with a series of lookbooks showcasing each range's various goods after it launched last night. We recently saw a sneak peak of the labels' creations but the complete looks emphasize how truly distinct each line is. From Pierpaolo Piccioli's funnel coats to Hiroshi Fujiwara's graphic jackets and fair-isle knits, the Genius line is one of the brand's most adventurous ventures ever. Scroll down to check out each of the individual collections.
Moncler x Pierpaolo Piccioli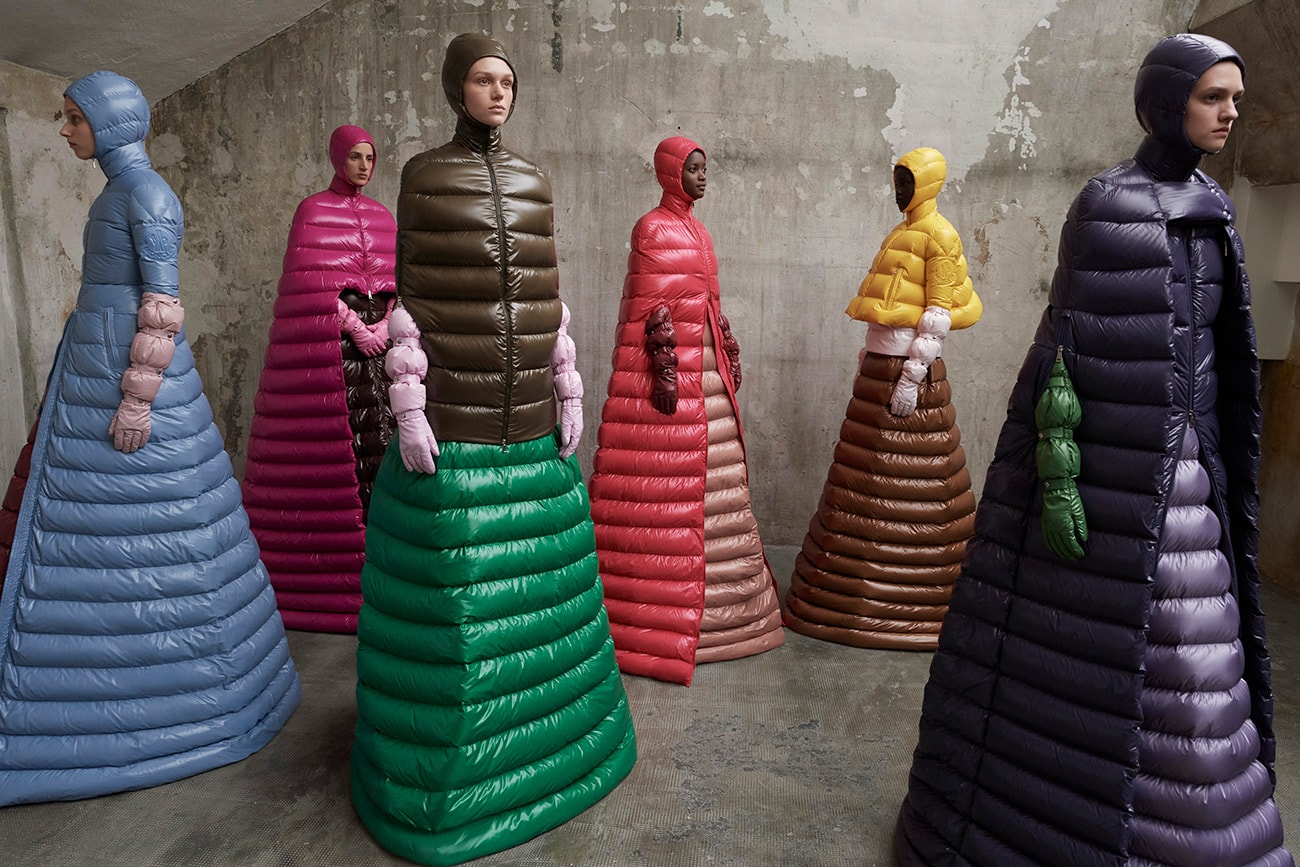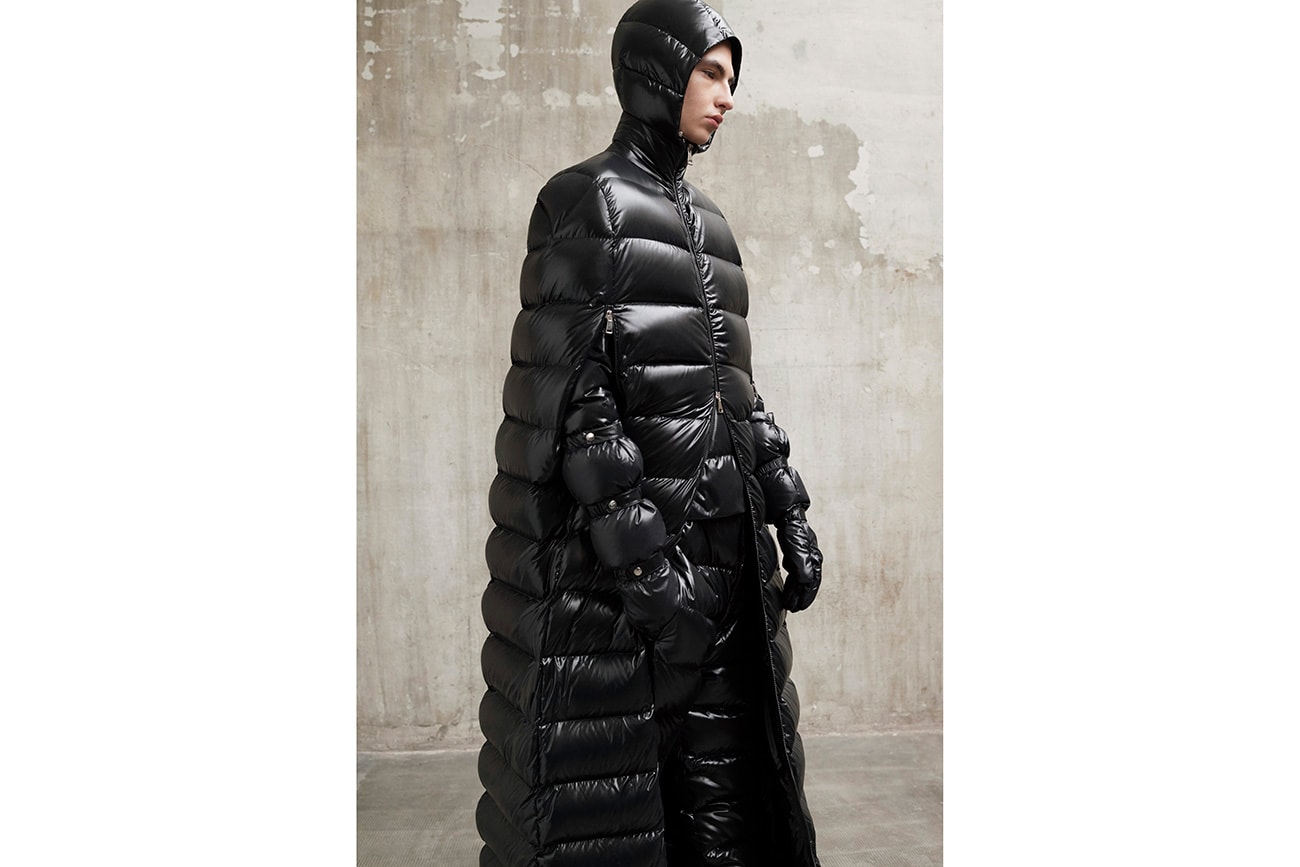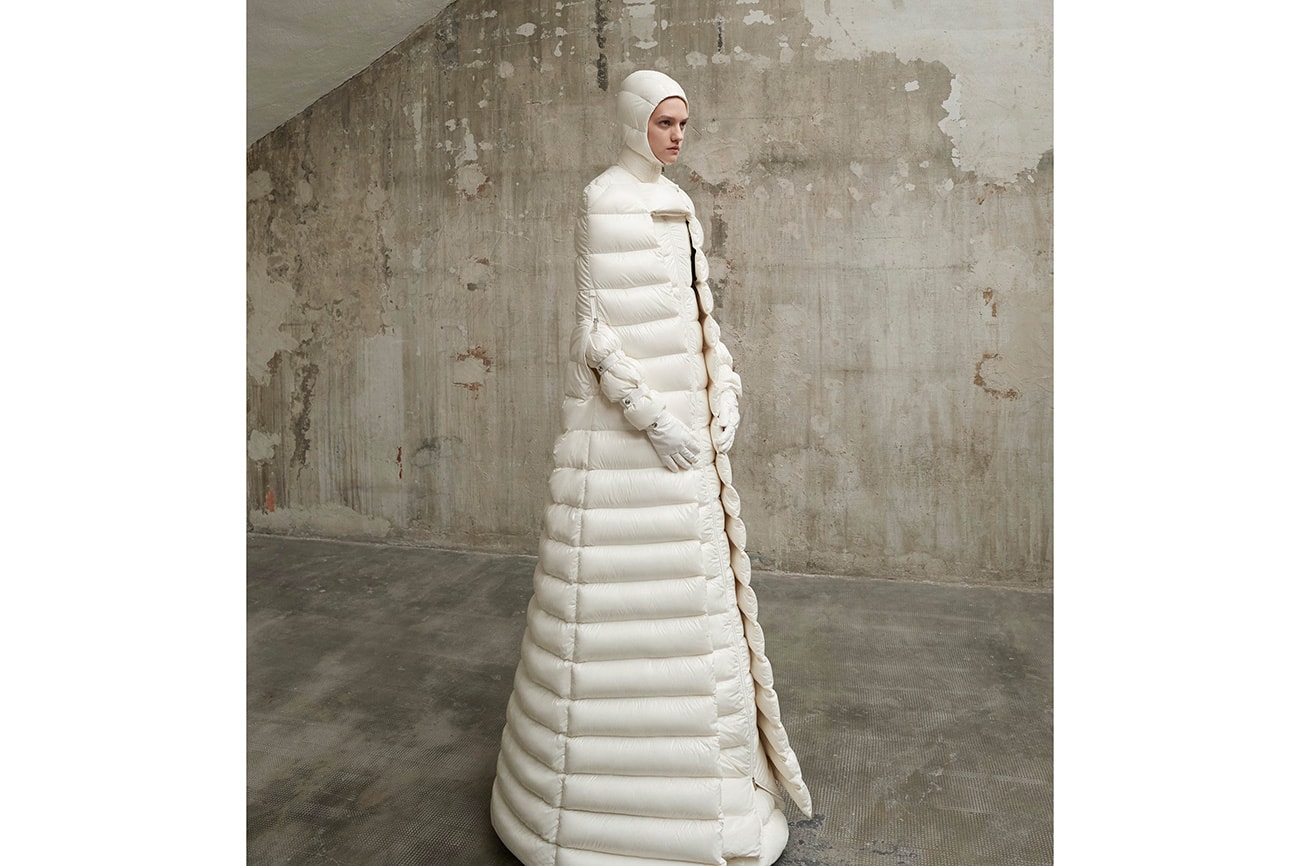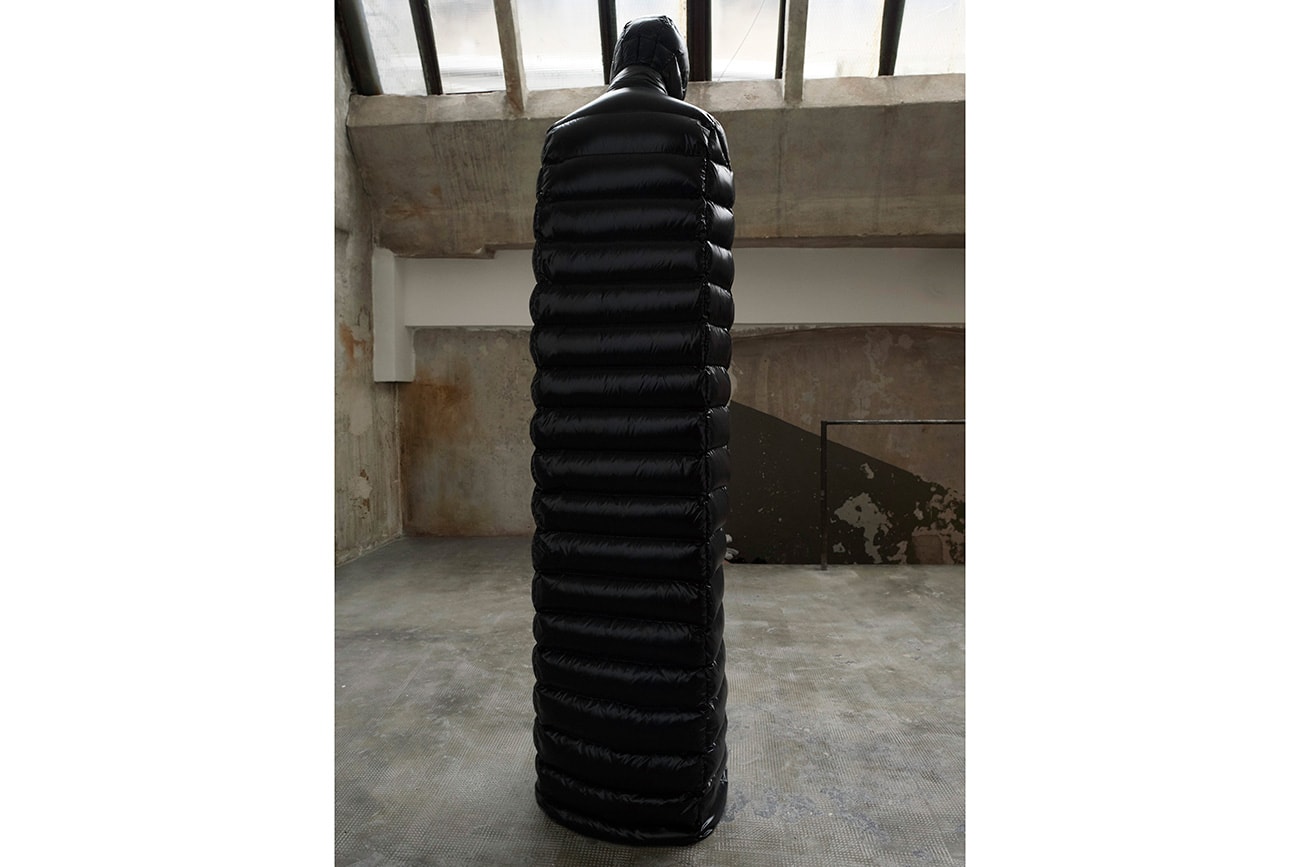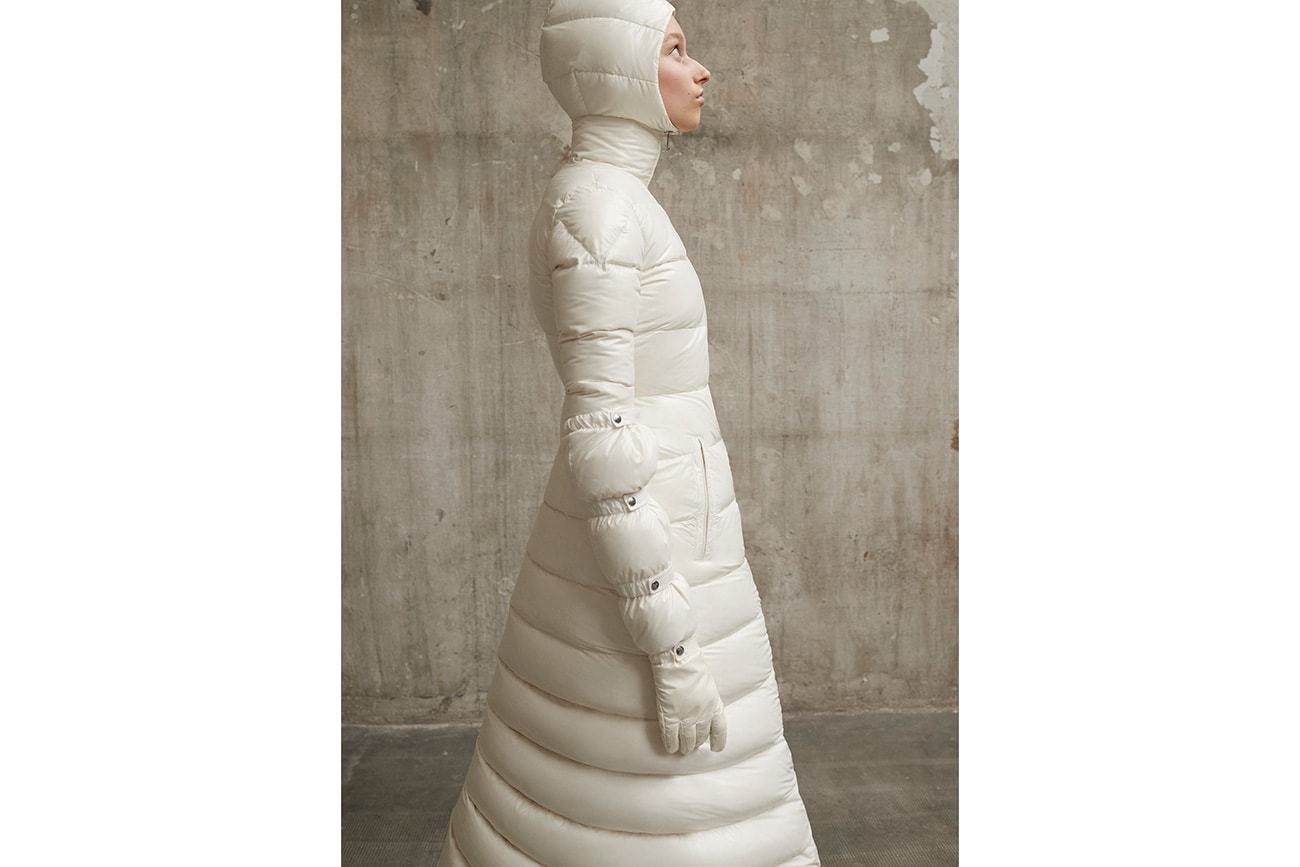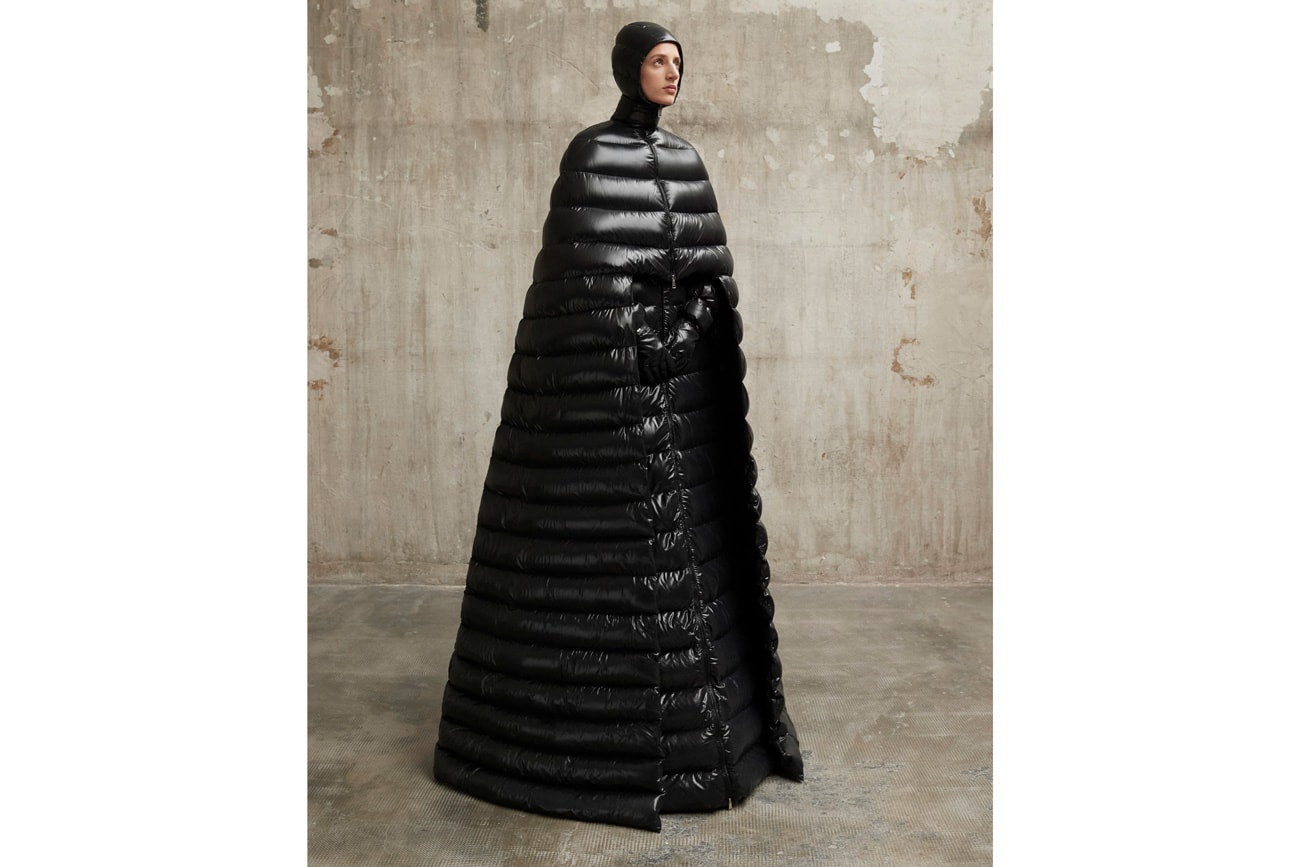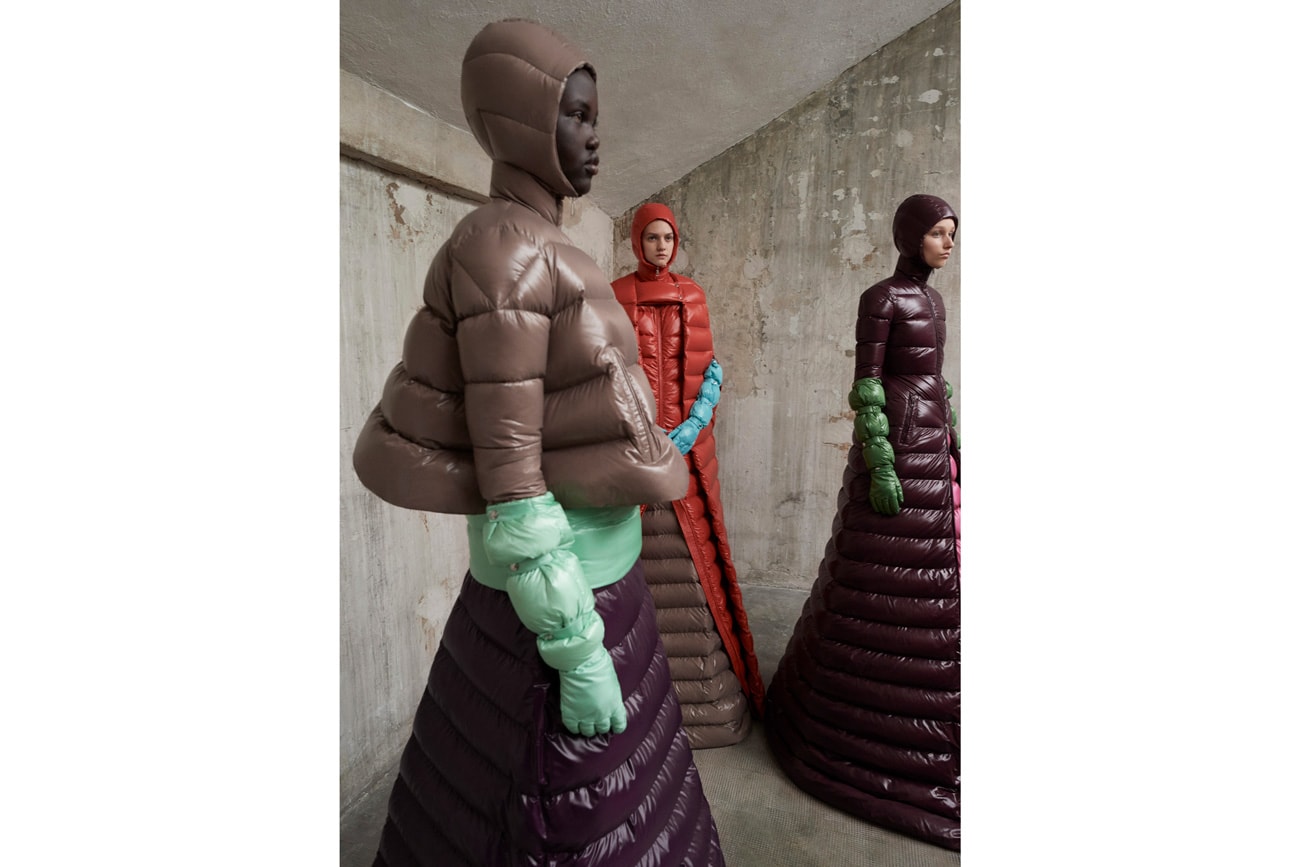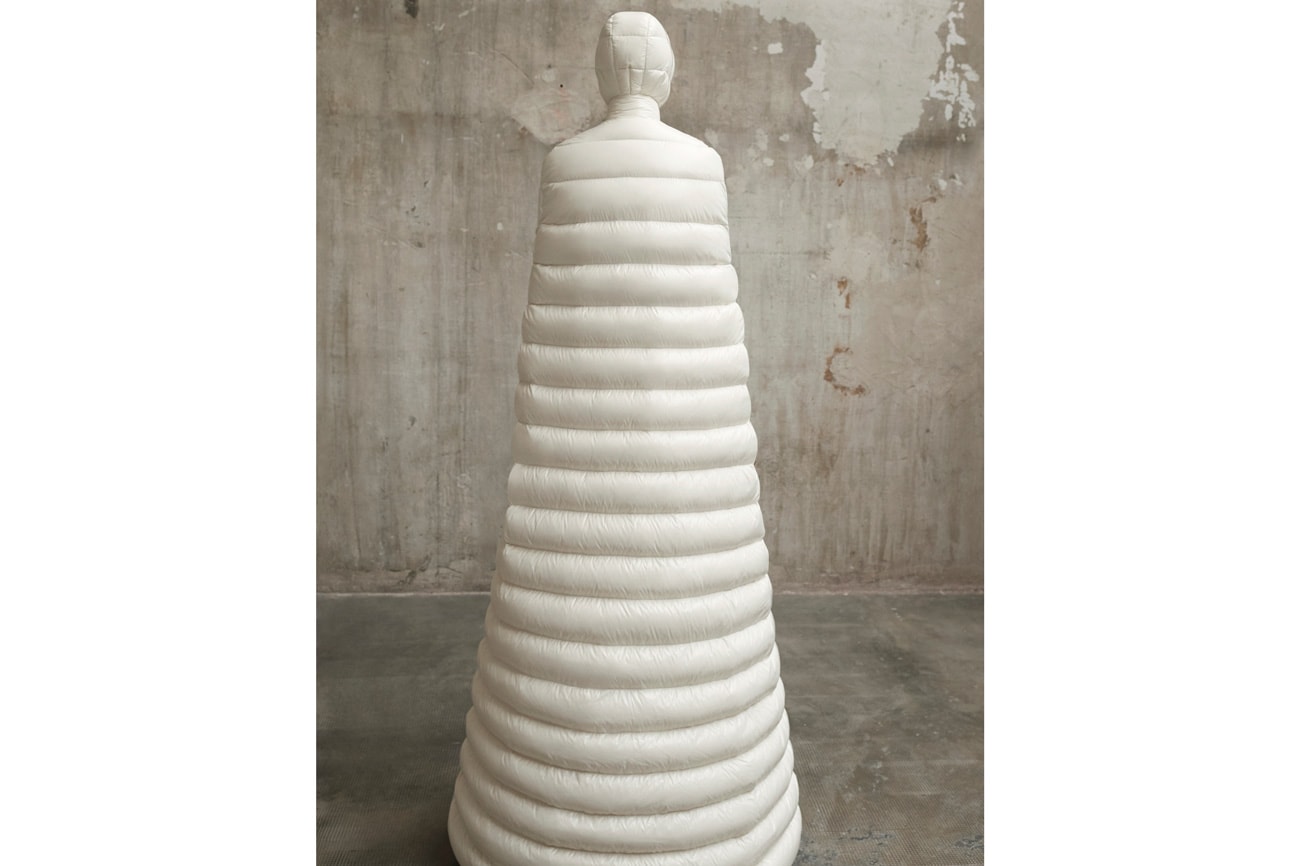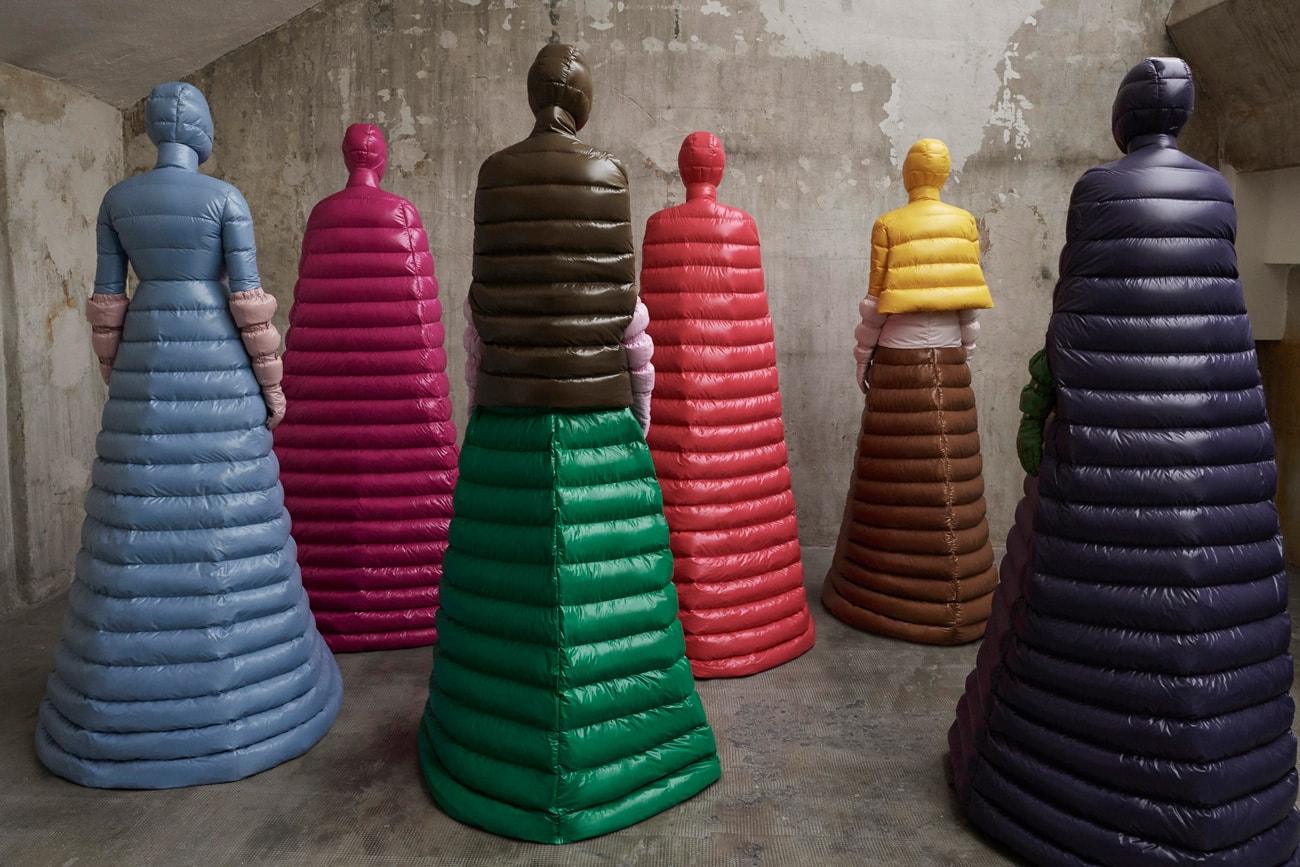 Valentino creative director Pierpaolo Piccioli introduced her sculptural range of column-like coats and cropped jackets, with hooded models recalling the sheltered women of The Handmaid's Tale. Stark colorblocking grants the precise layers an even more striking appearance, with Moncler's famed puffer shapes contorted into austere gowns, shapely gloves and restrictive vests. Architectural touches inform the esoteric designs, like capes that wrap around the body, in the vein of early 20th century red carpet gowns.
Moncler 1952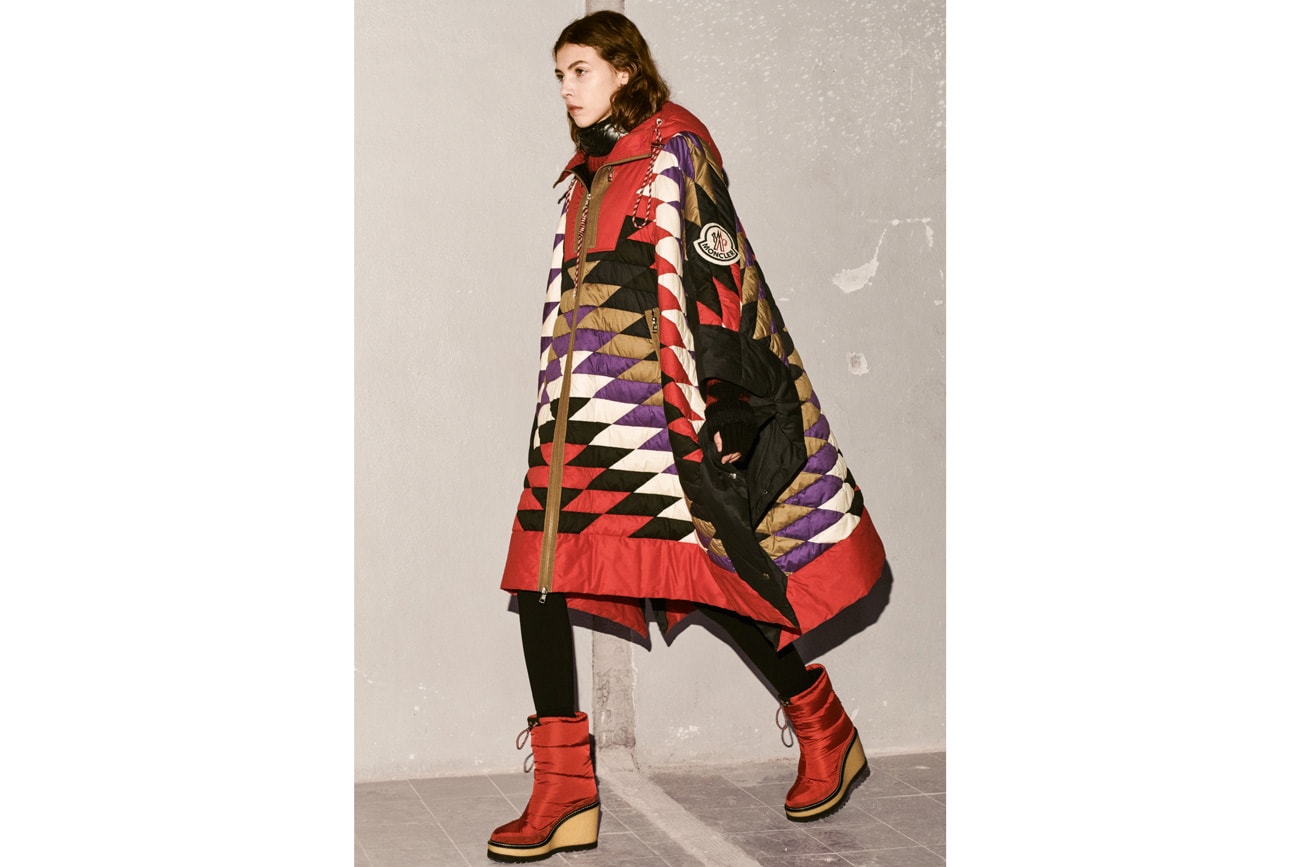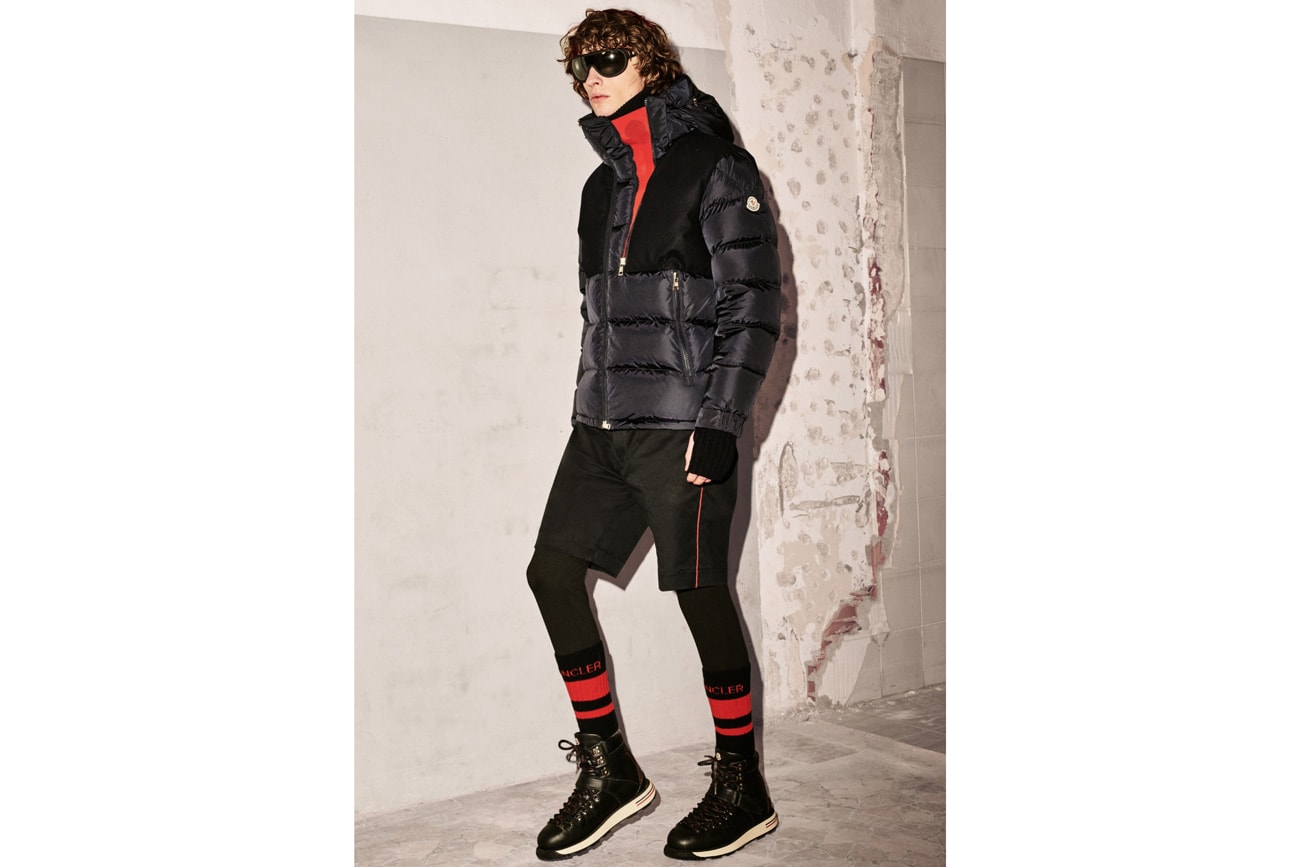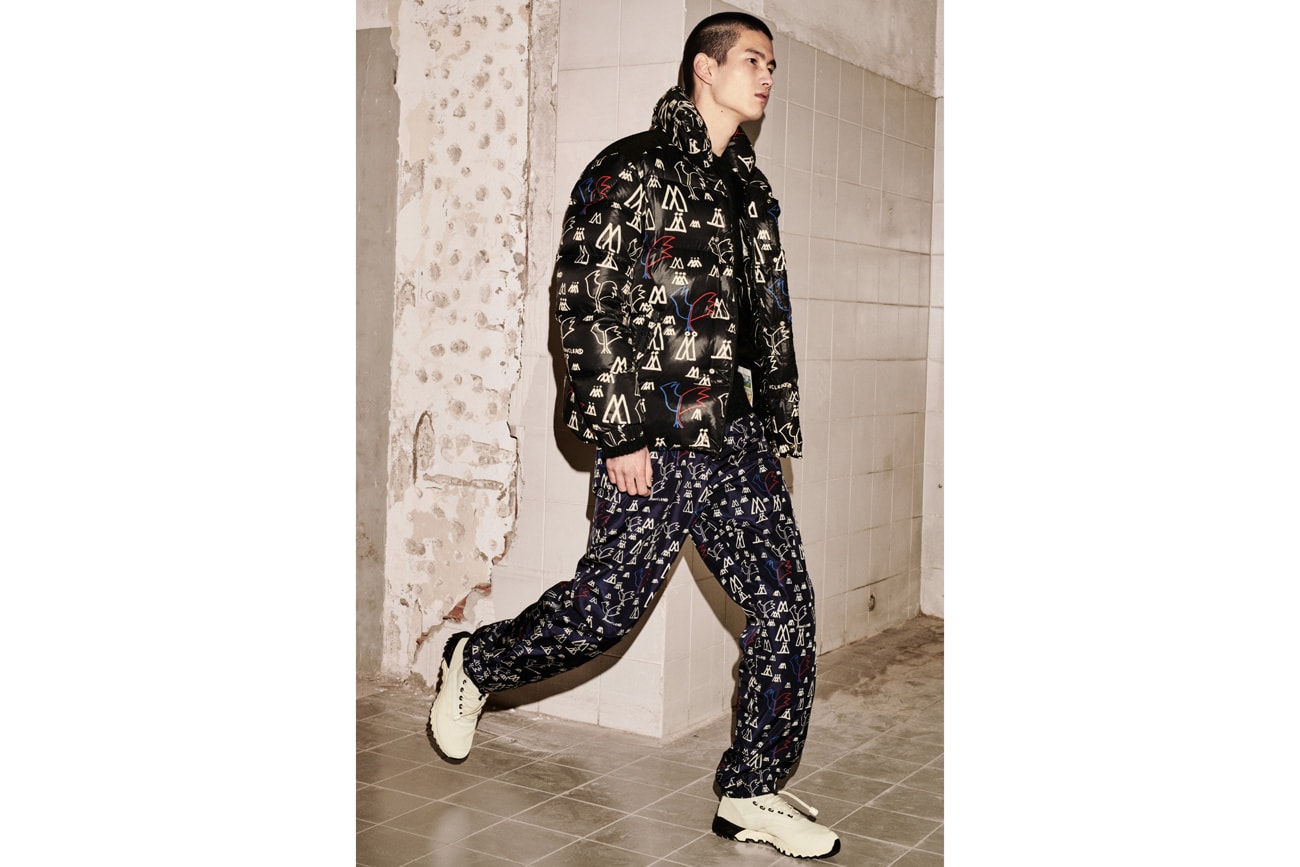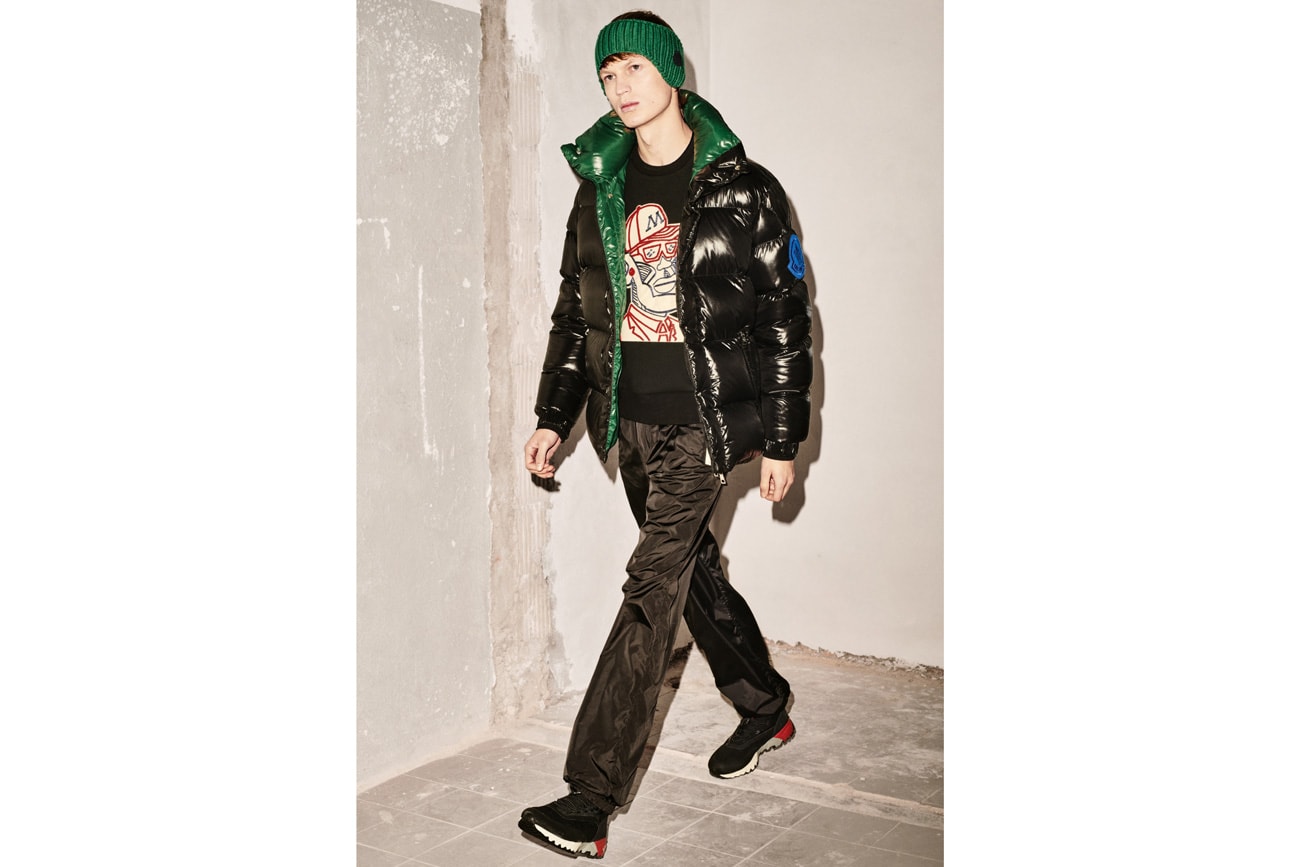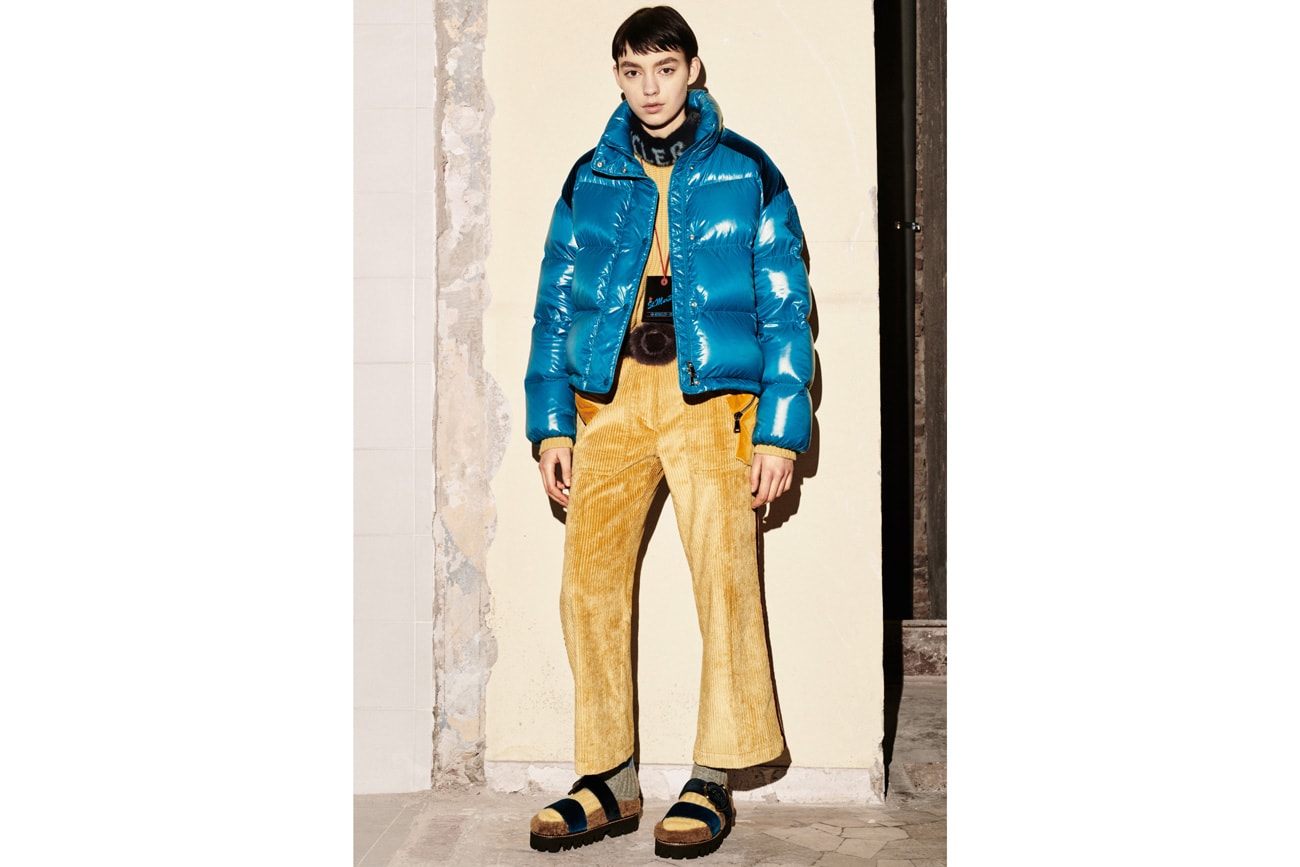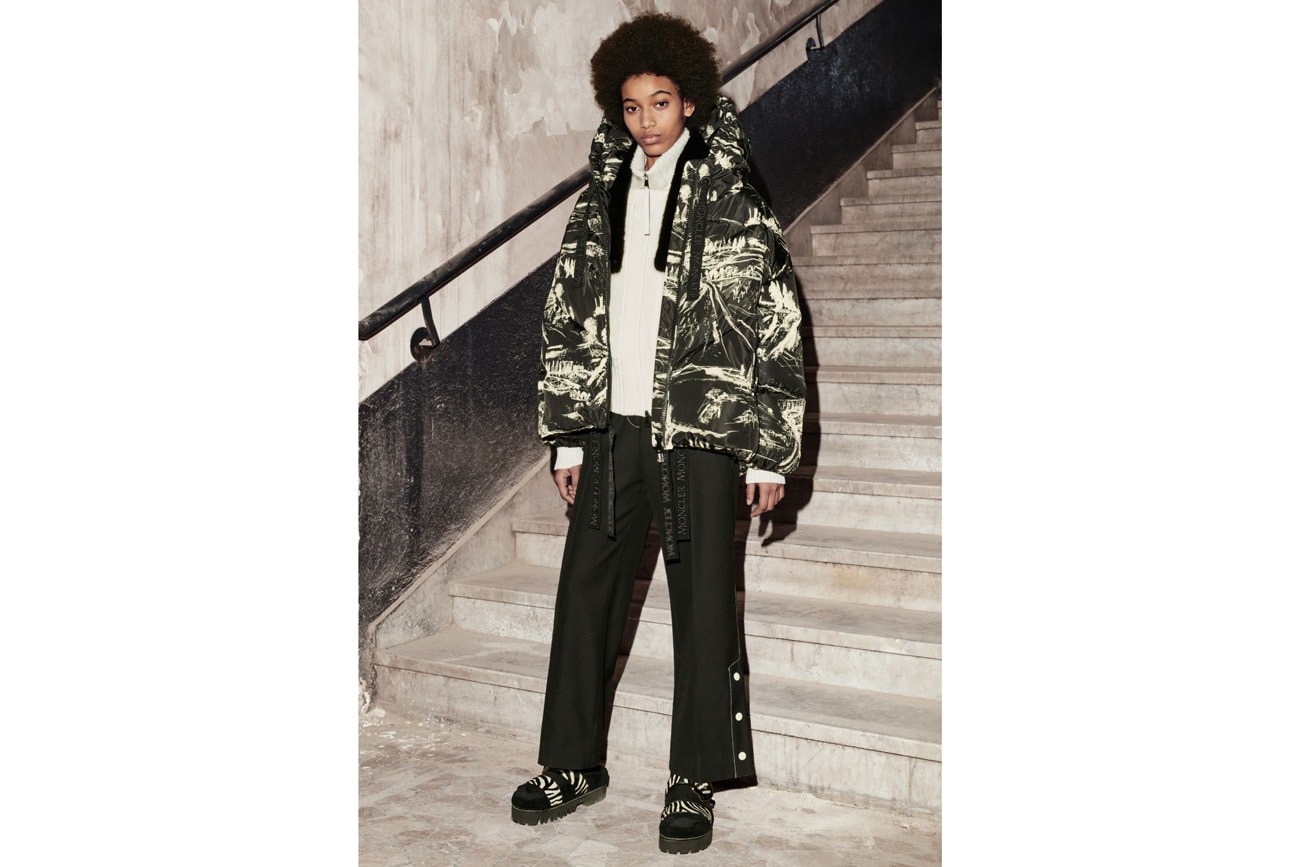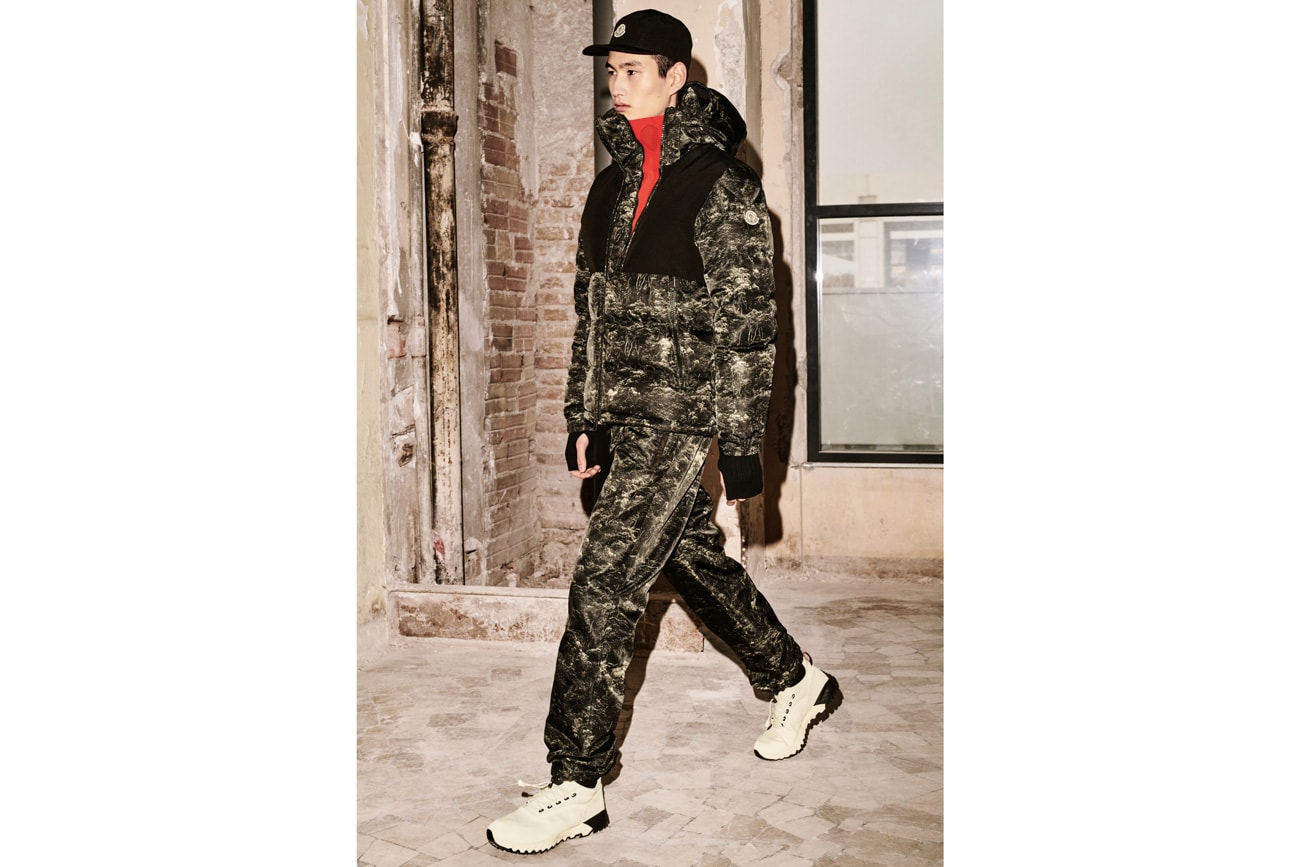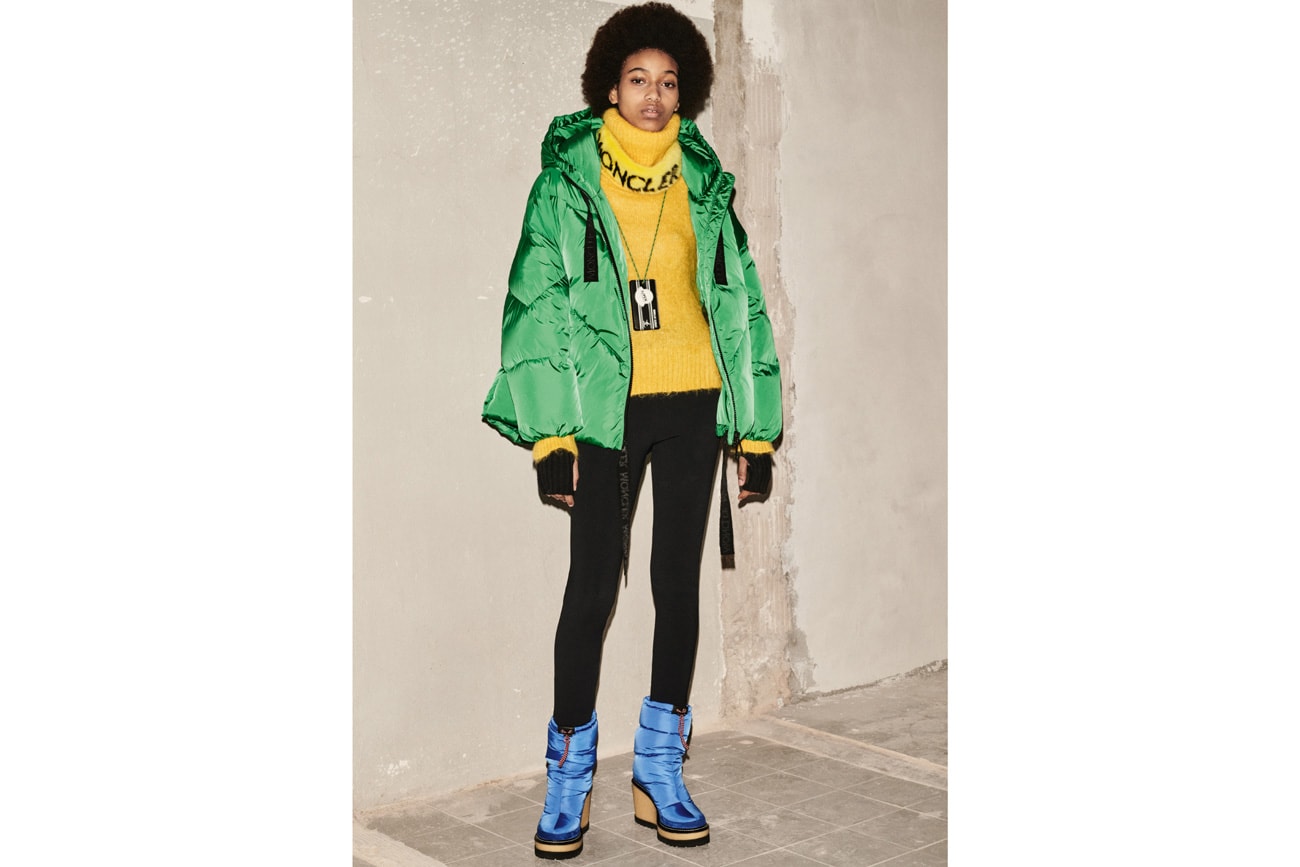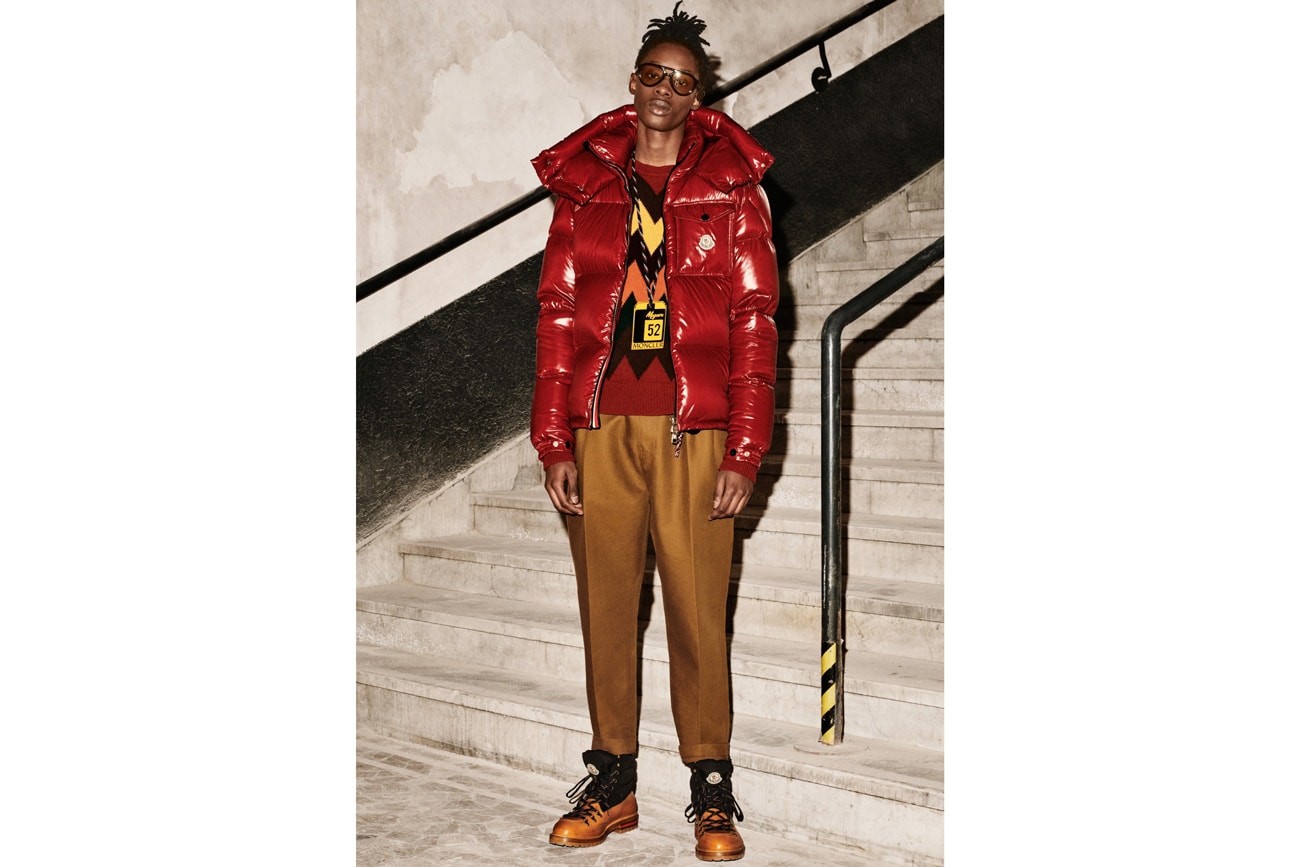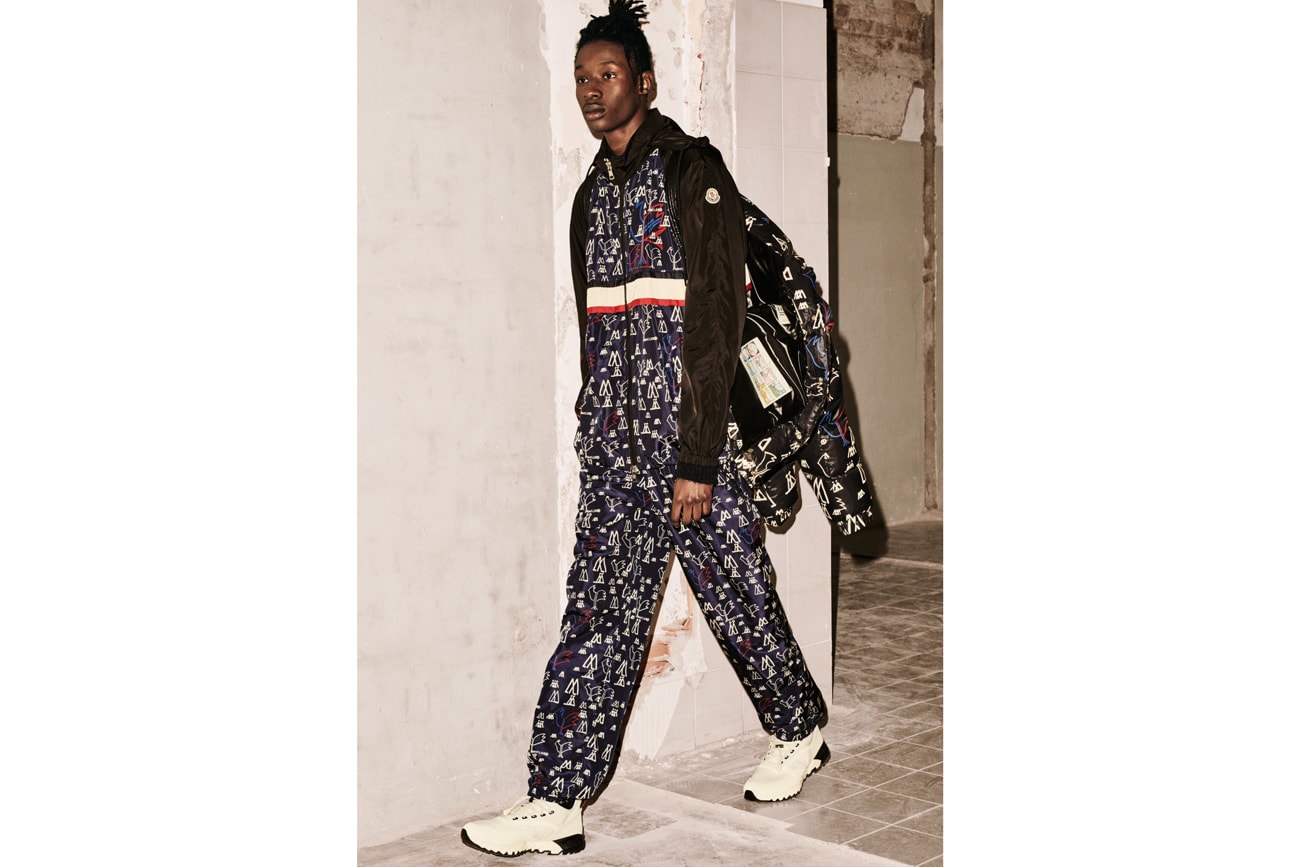 Stylist Karl Templer handles the slouchy, shiny Moncler 1952. Templer's designs center around loose trousers and a host of colorful, expanded puffer jackets and vests. The retro vibes are solidified by an array of sweaters and quarter-zip intarsia knits accented by sporty stripes and old-school Moncler logos. An assortment of cartoony imagery appears on colorful sweaters, while a variety of fur outerwear and accessories elevates the looks beyond youthfulness.
Moncler Grenoble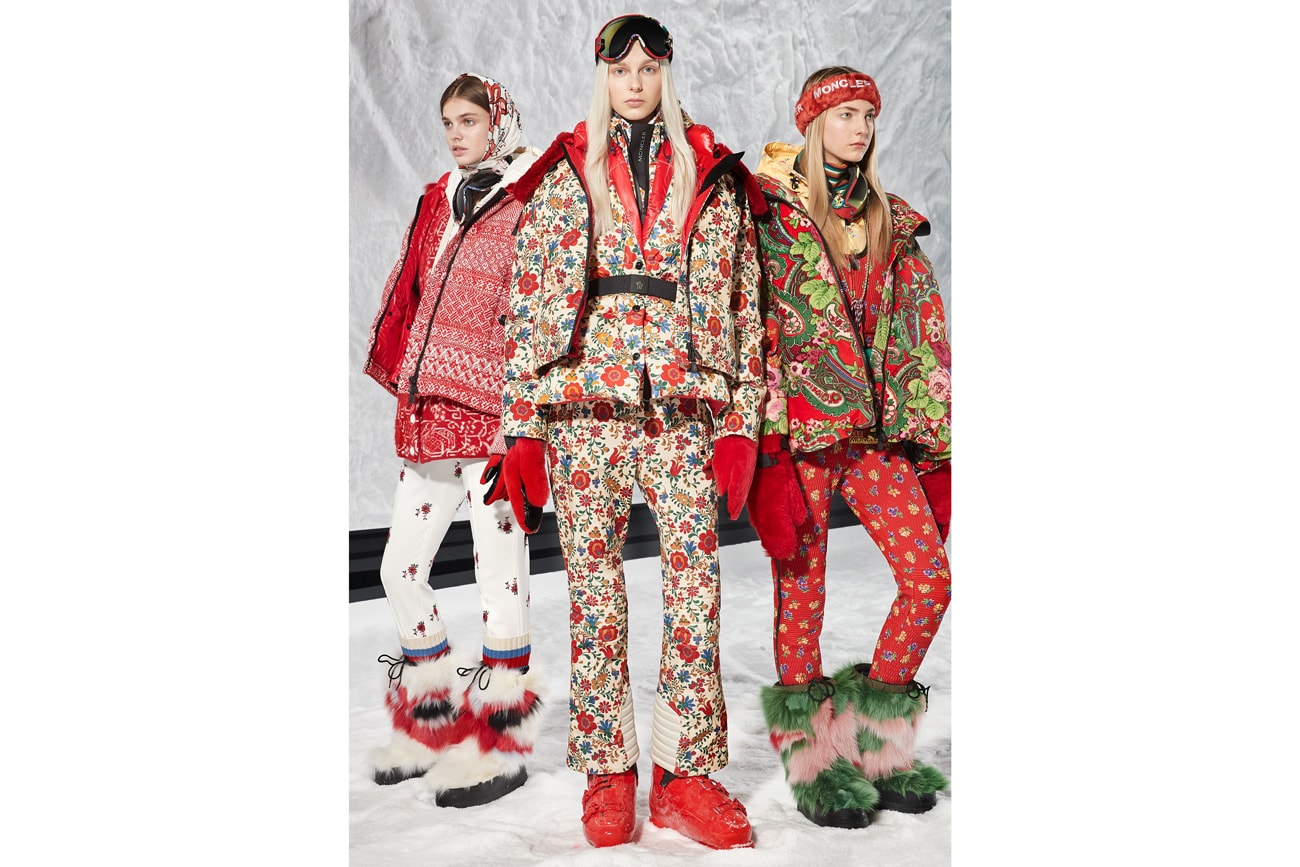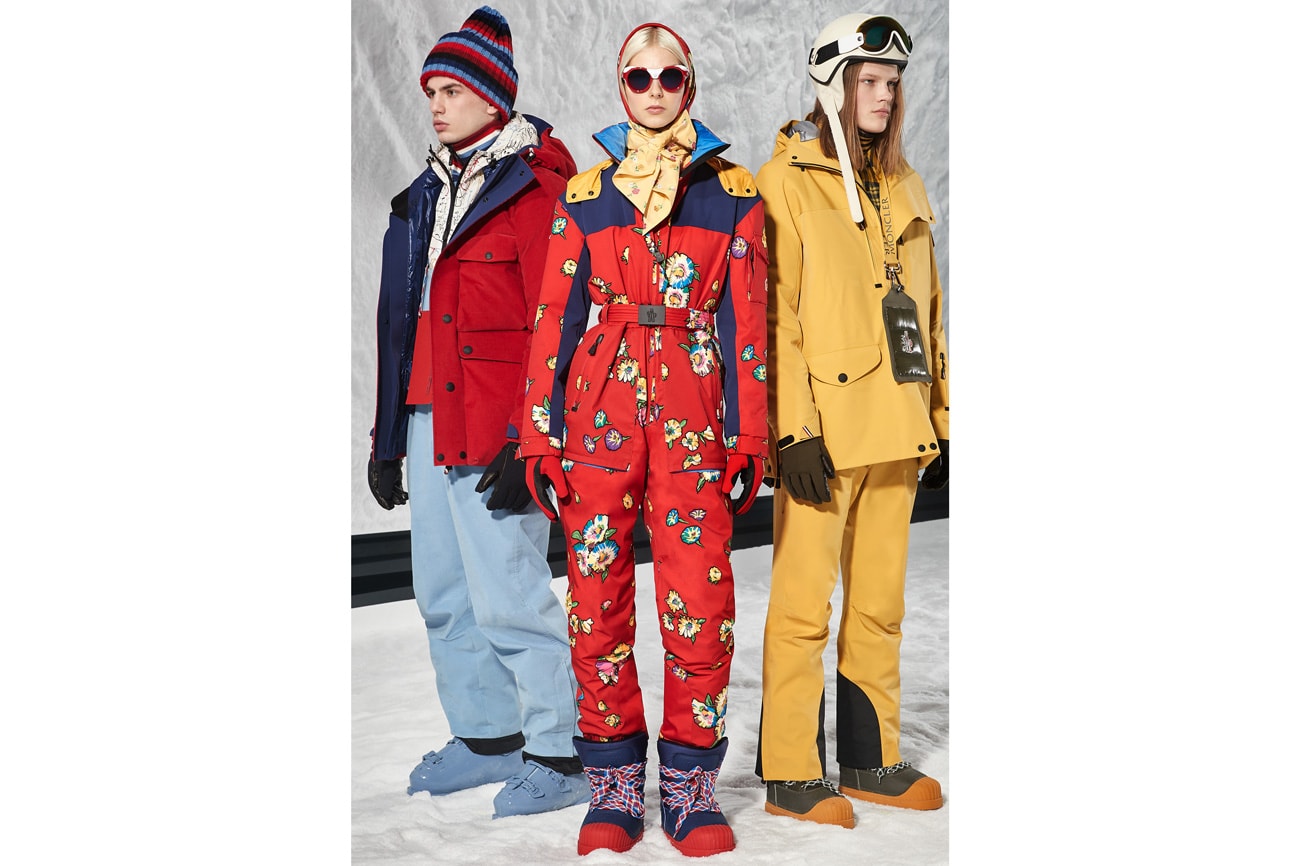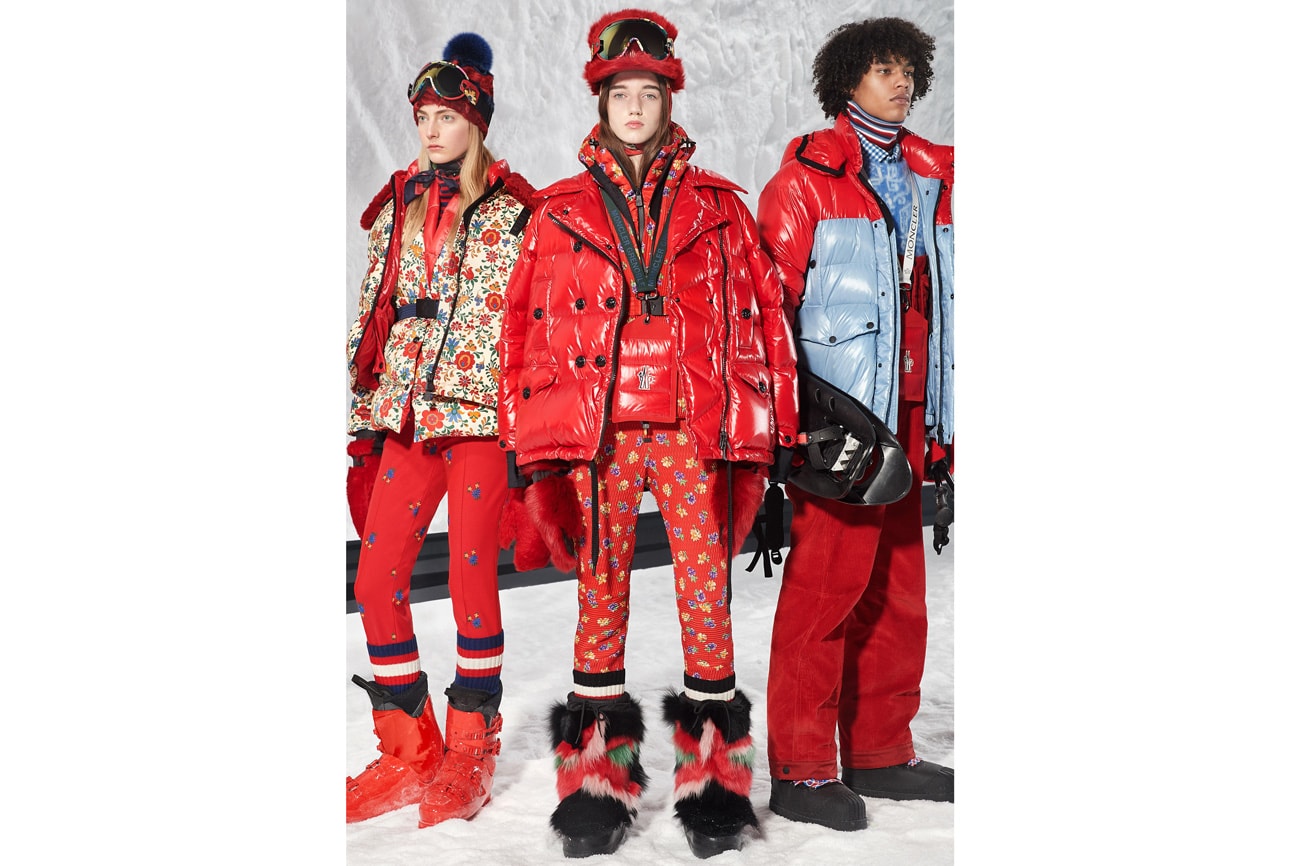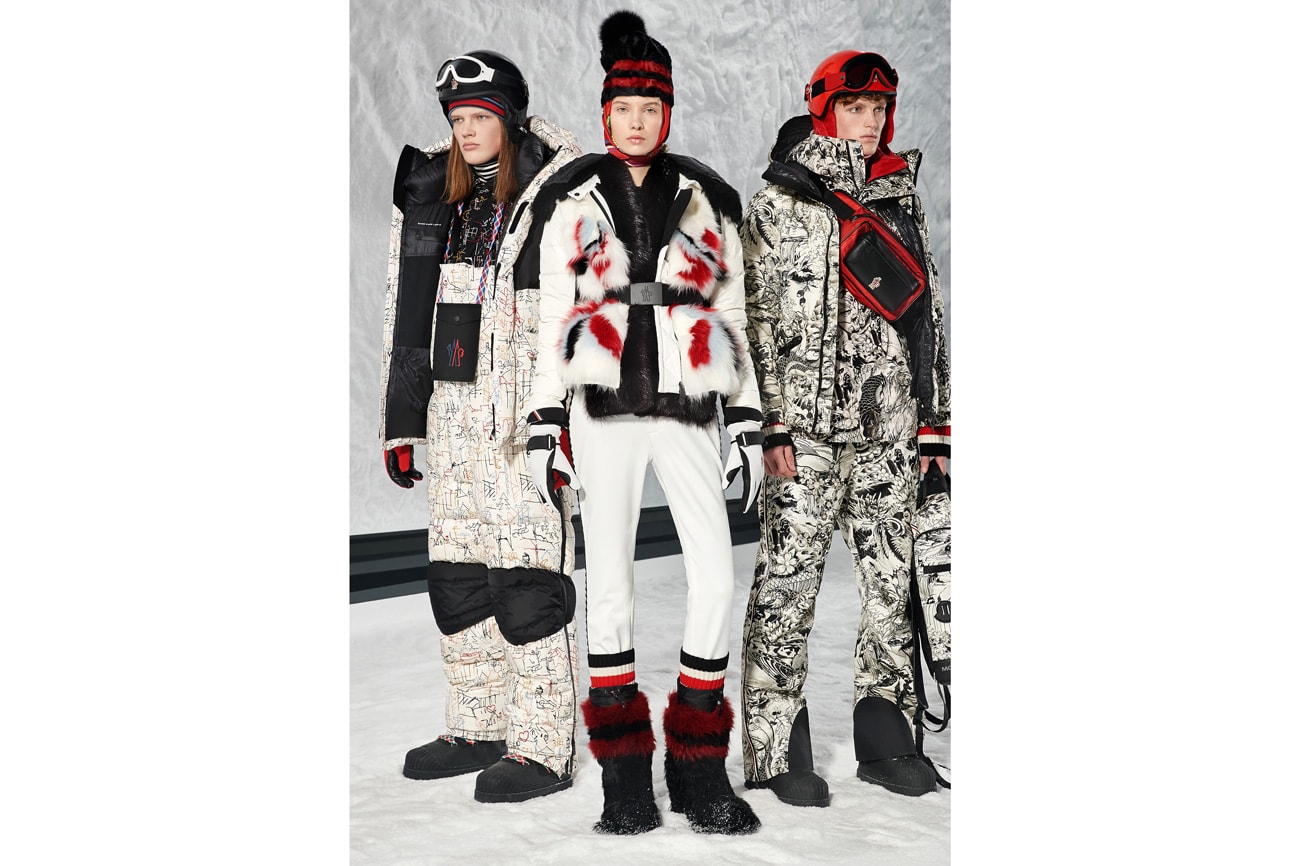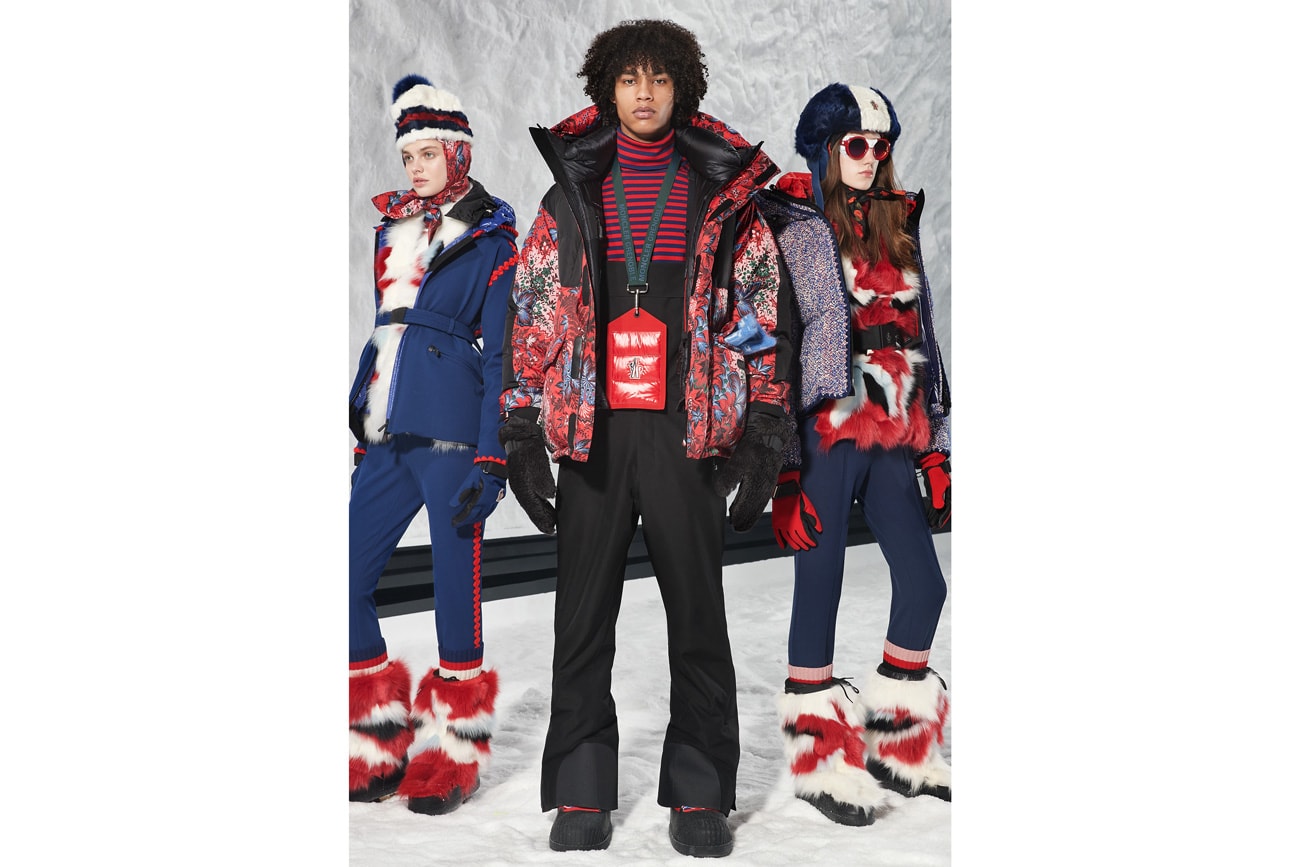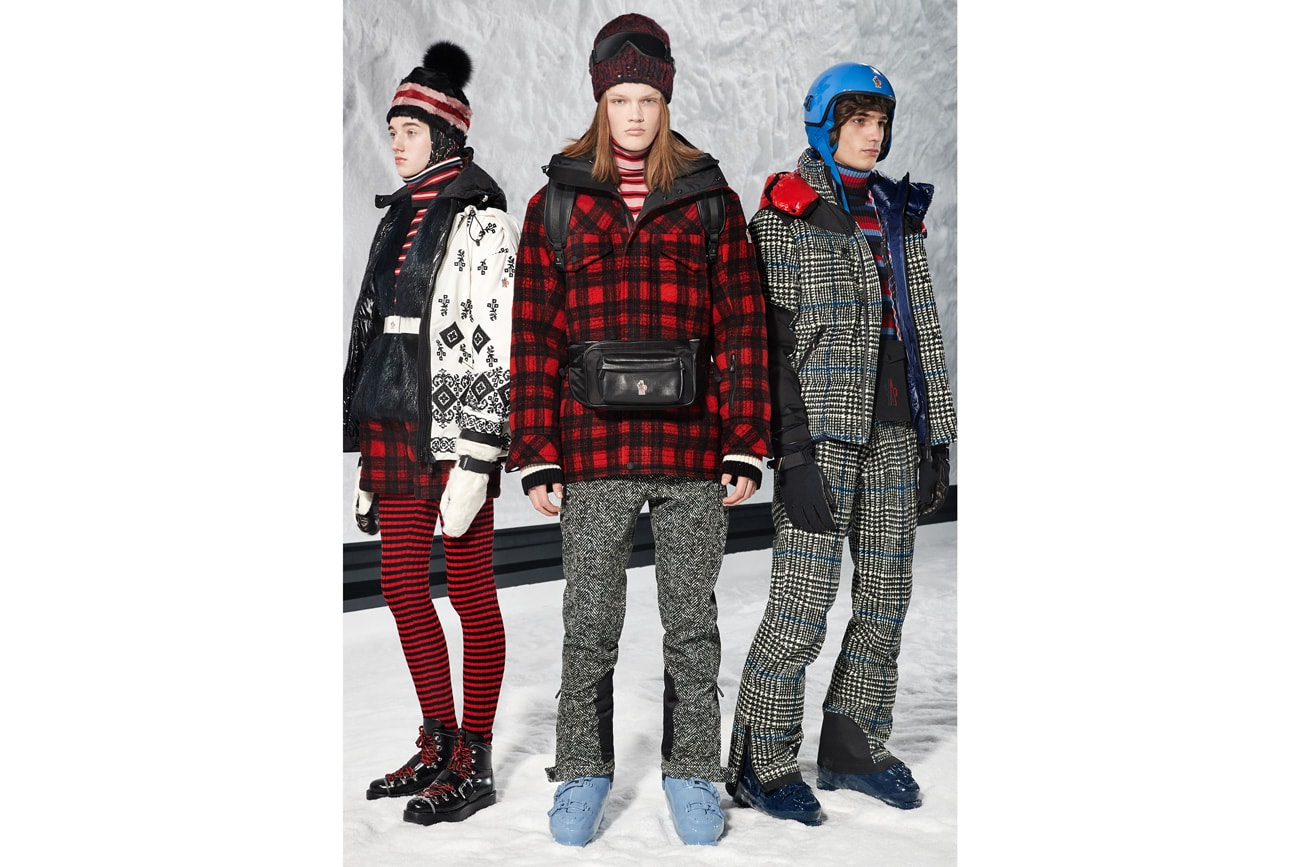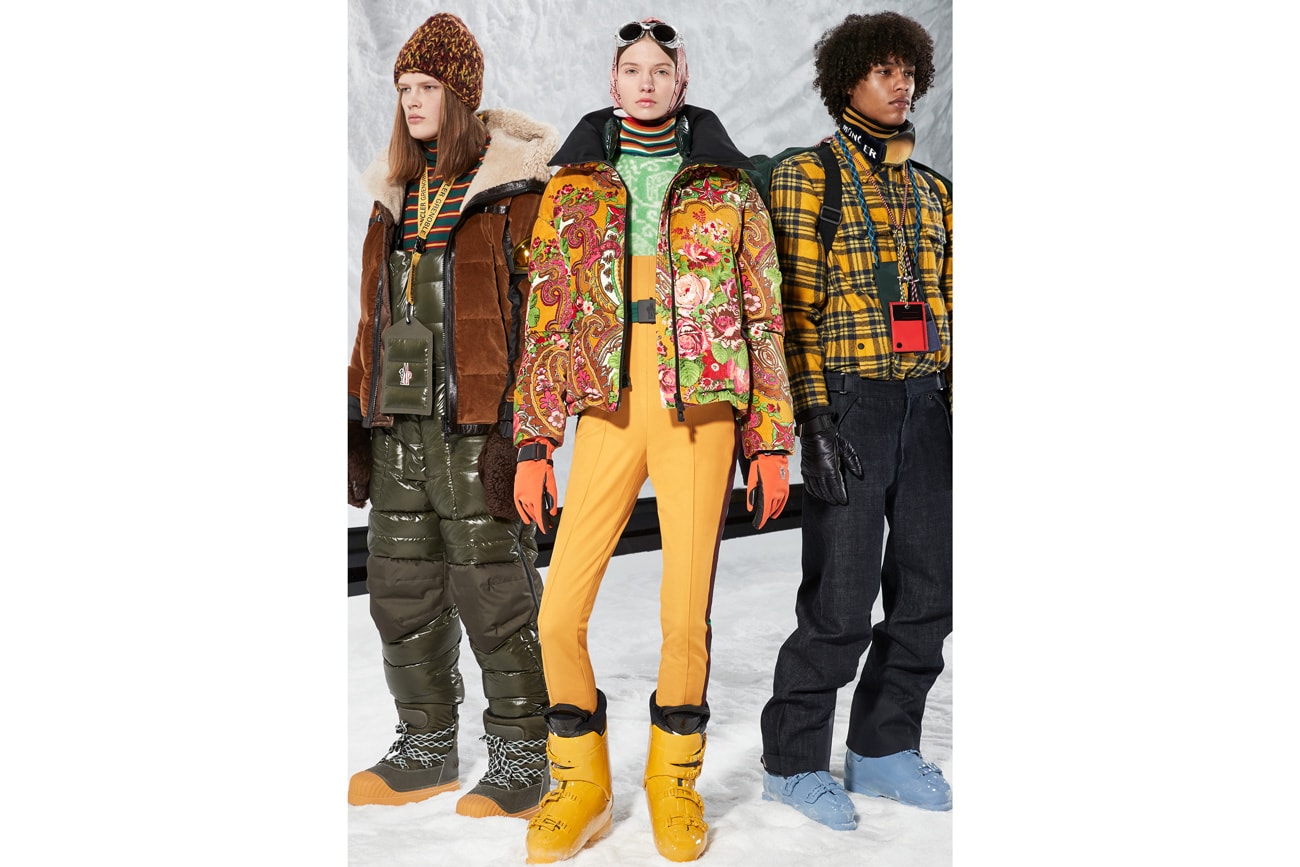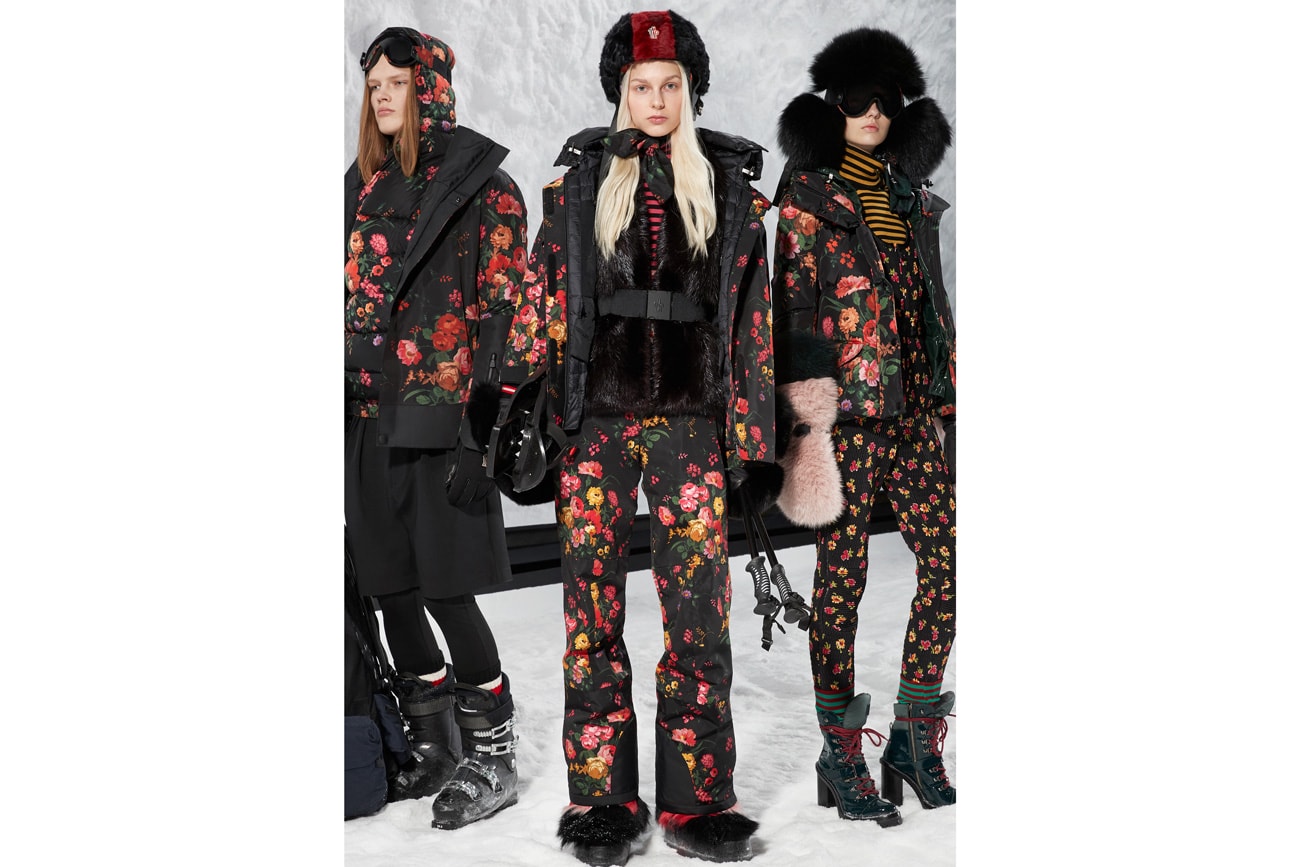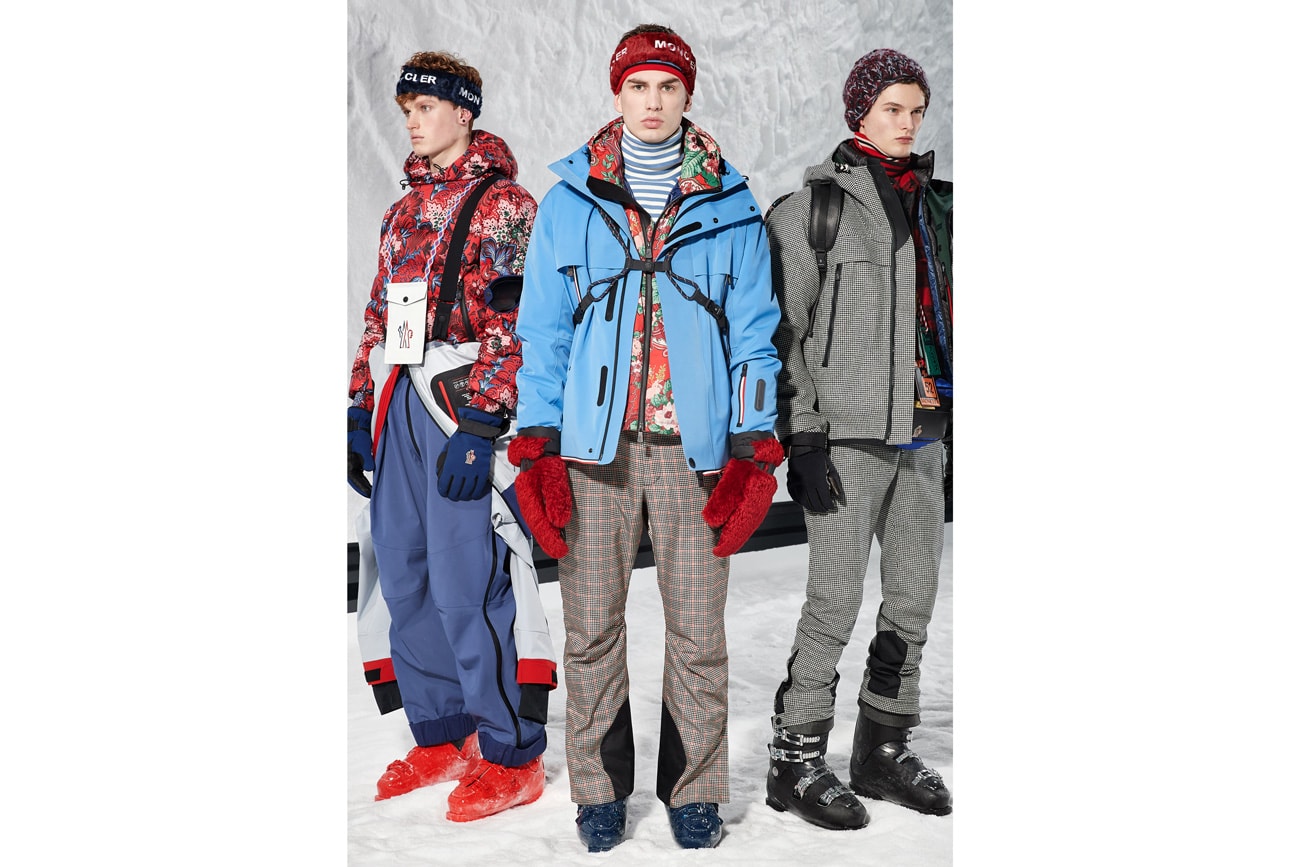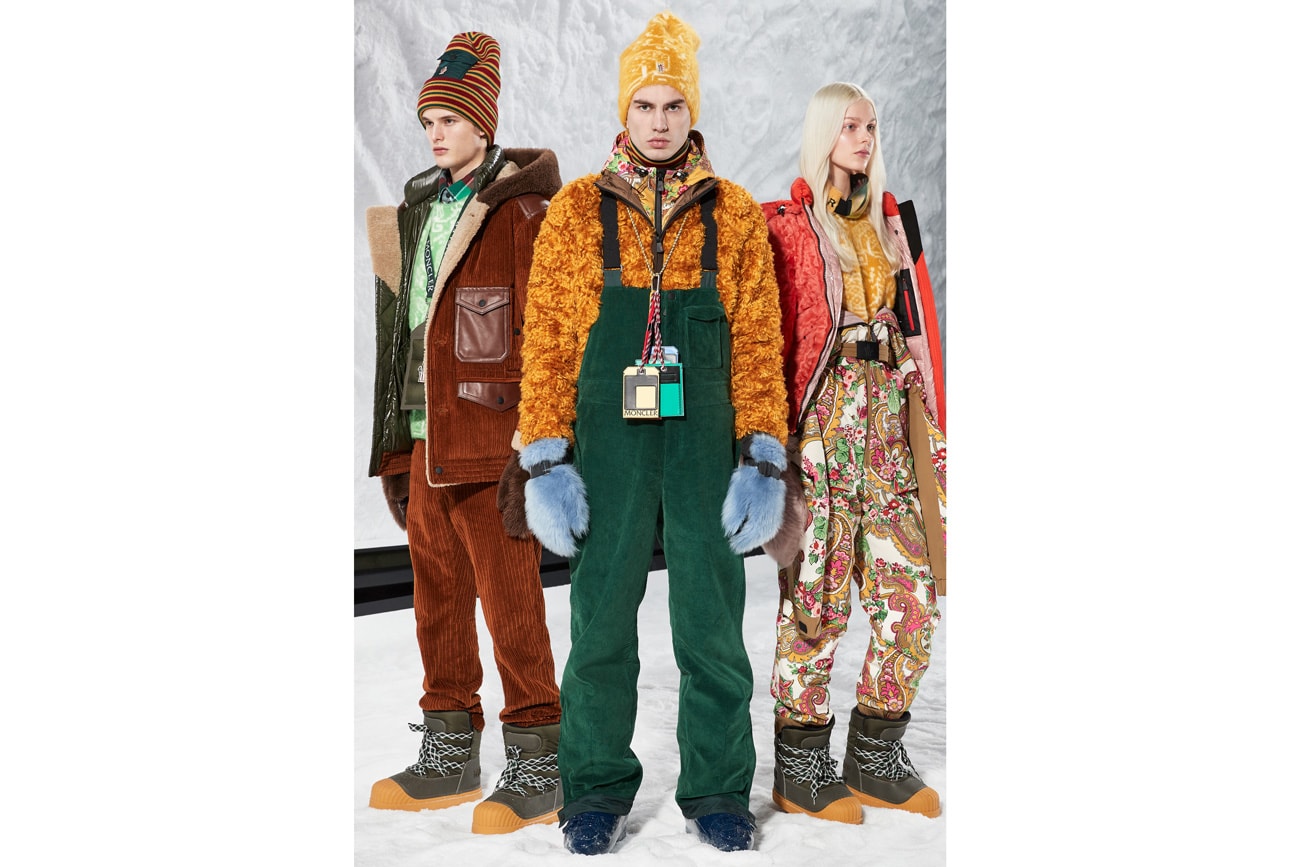 The anonymous, in-house design team behind Moncler Grenoble returned to its retro-leaning roots with flared trousers and floral patters, complemented by furry hoodies and velvet iterations of the iconic puffer jackets. Shaggy shoes inform the comfy styling, which sees psychedelic-patterned zip jackets layered over other visually-busy trousers and shirts, topping the looks off with branded headbands and camouflaged floral goggles.
Moncler x Simone Rocha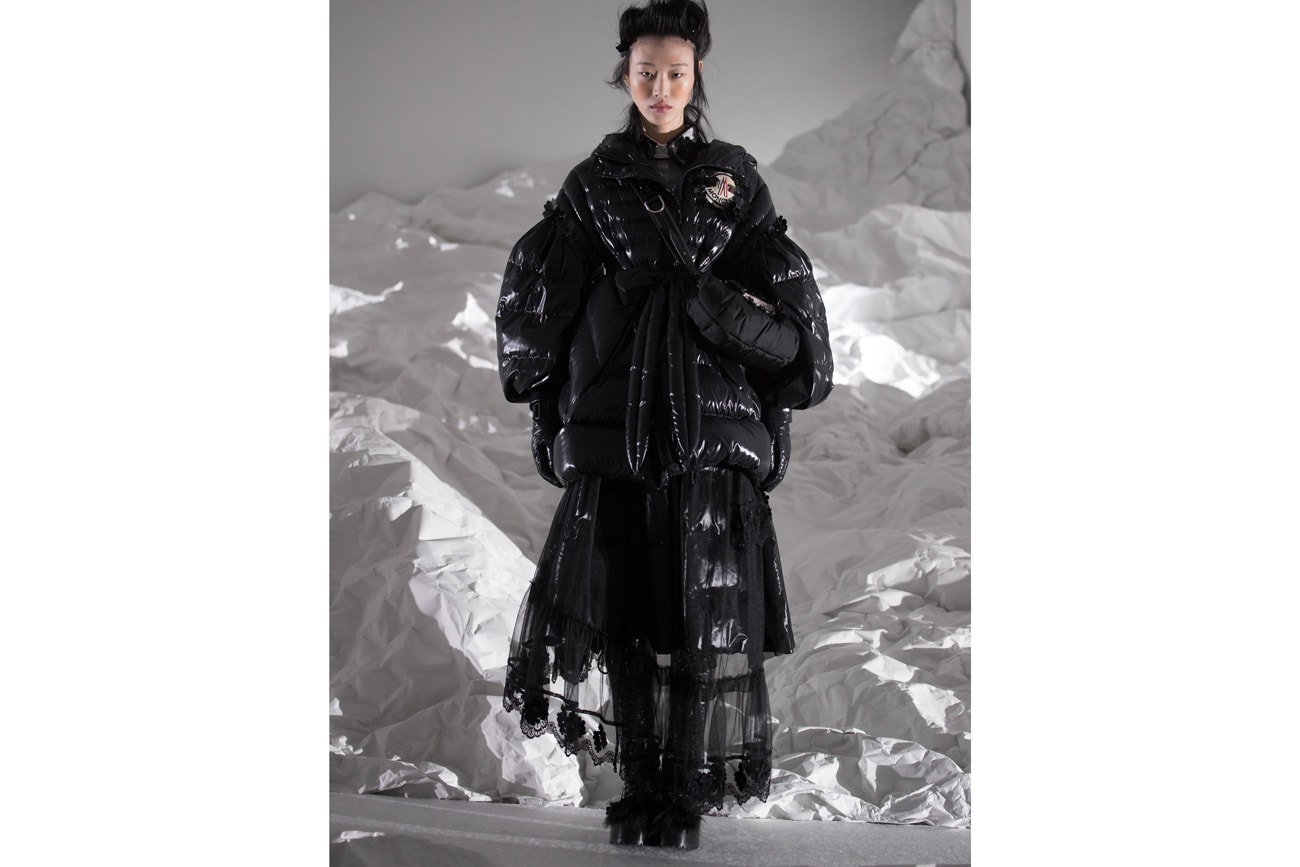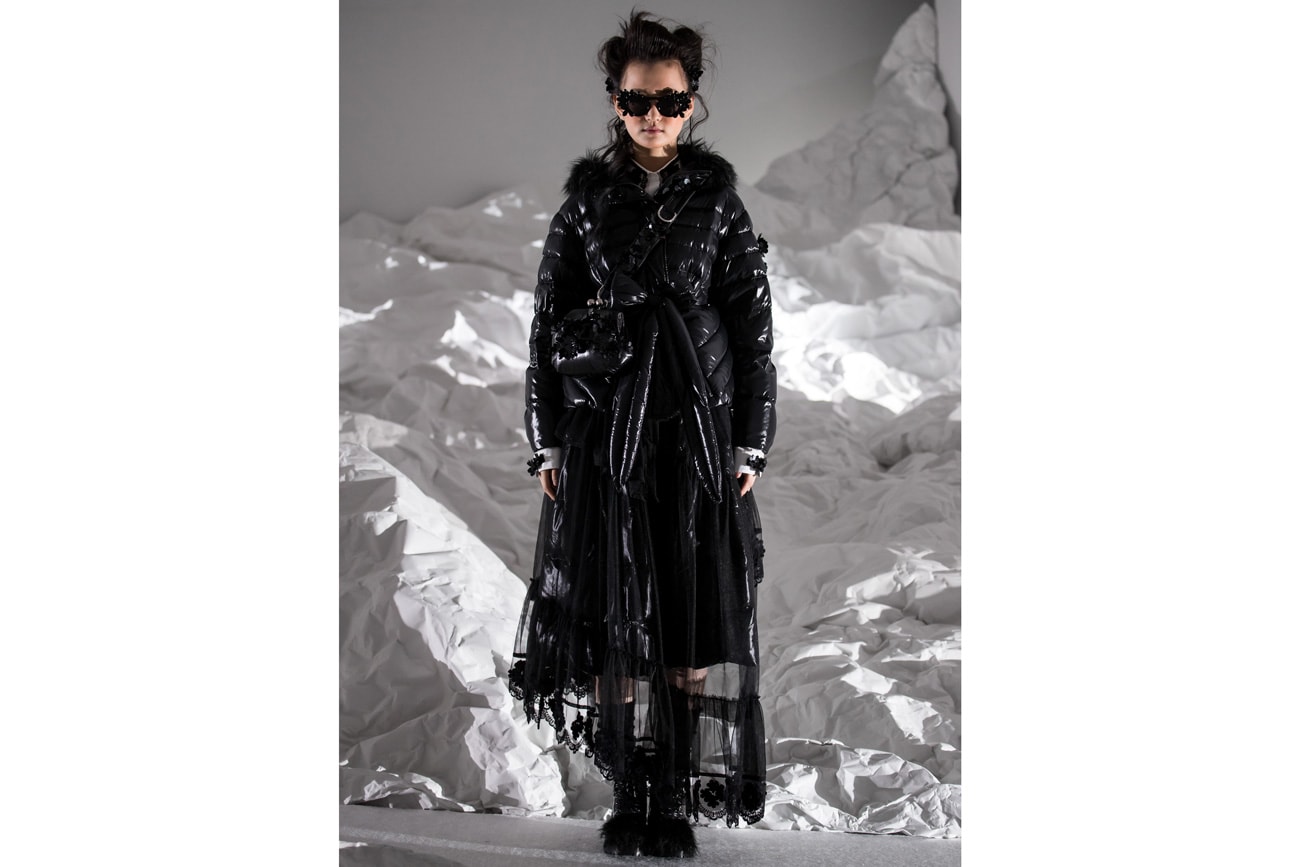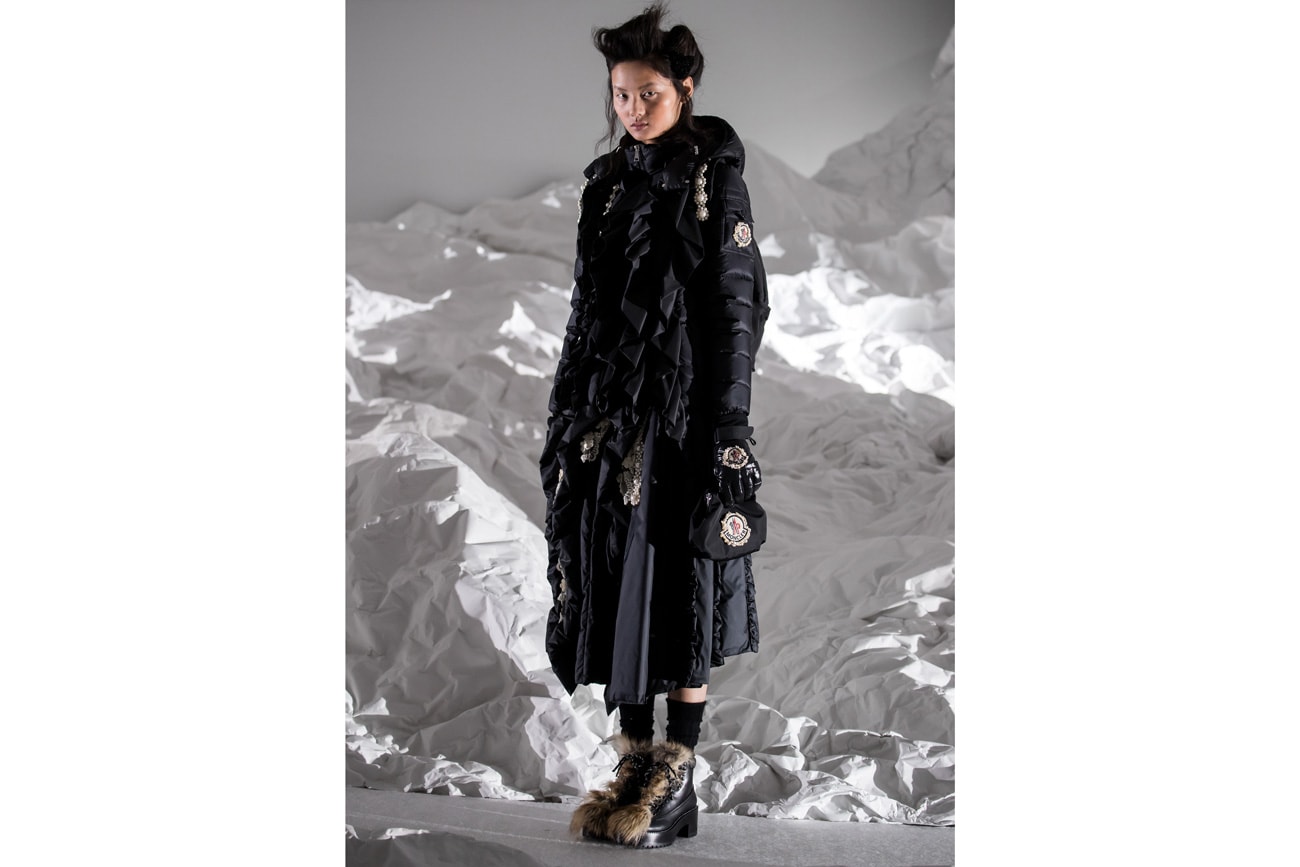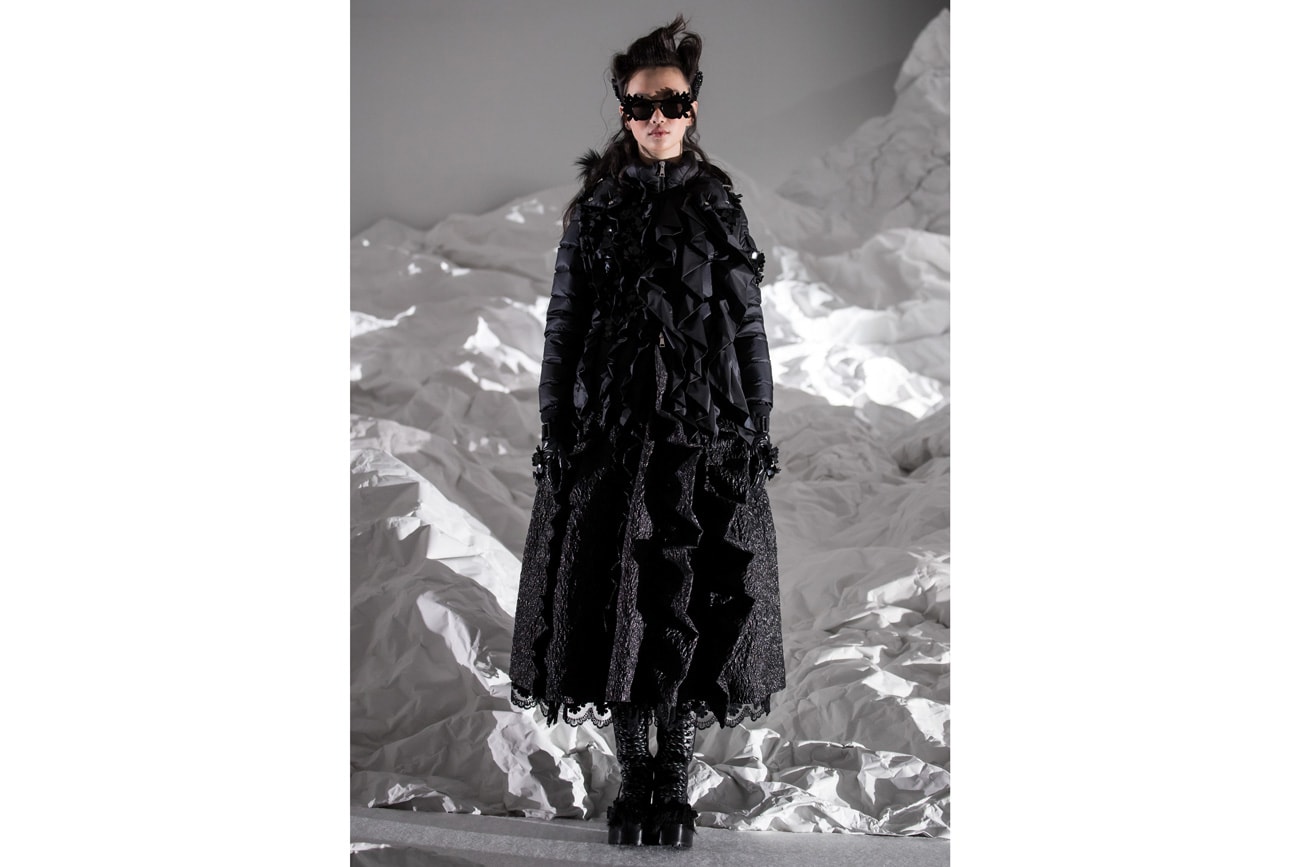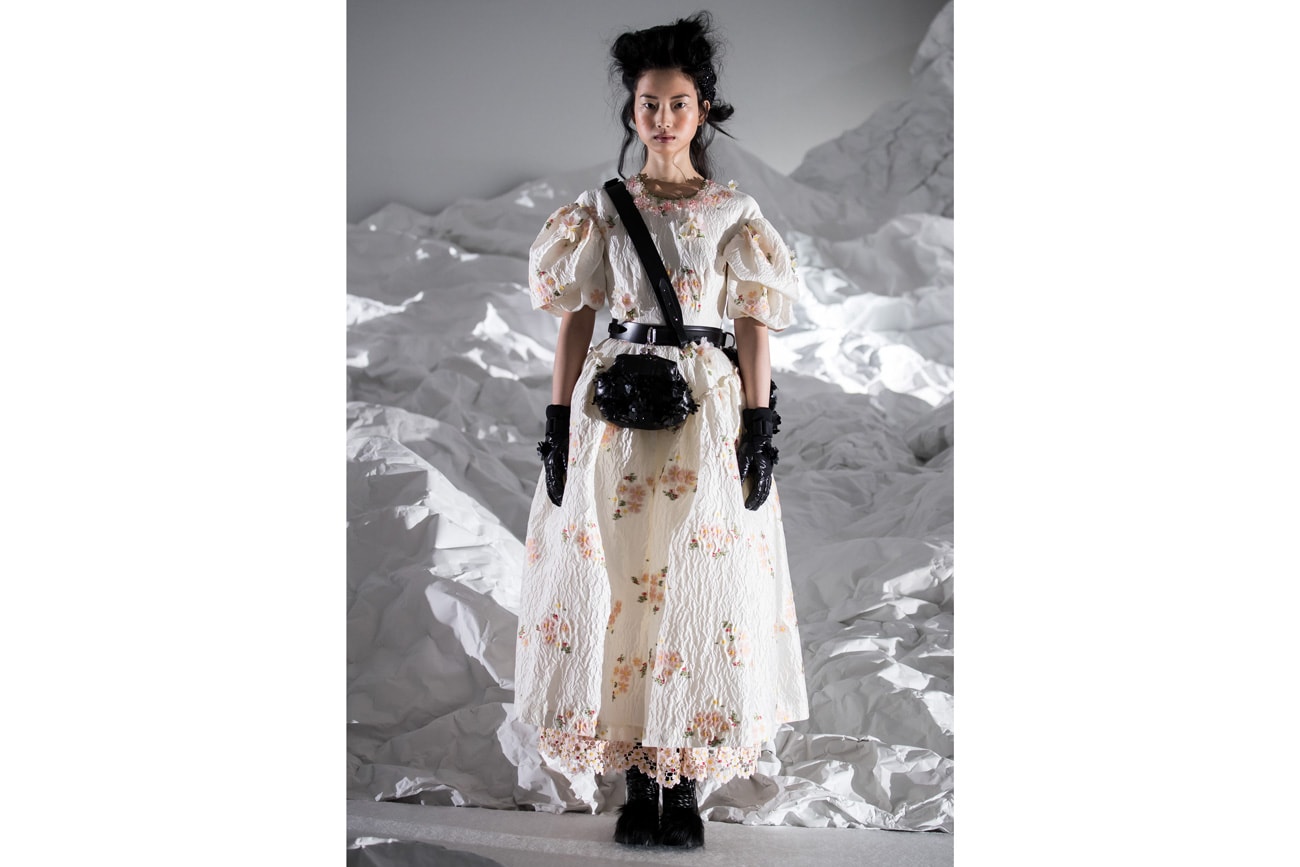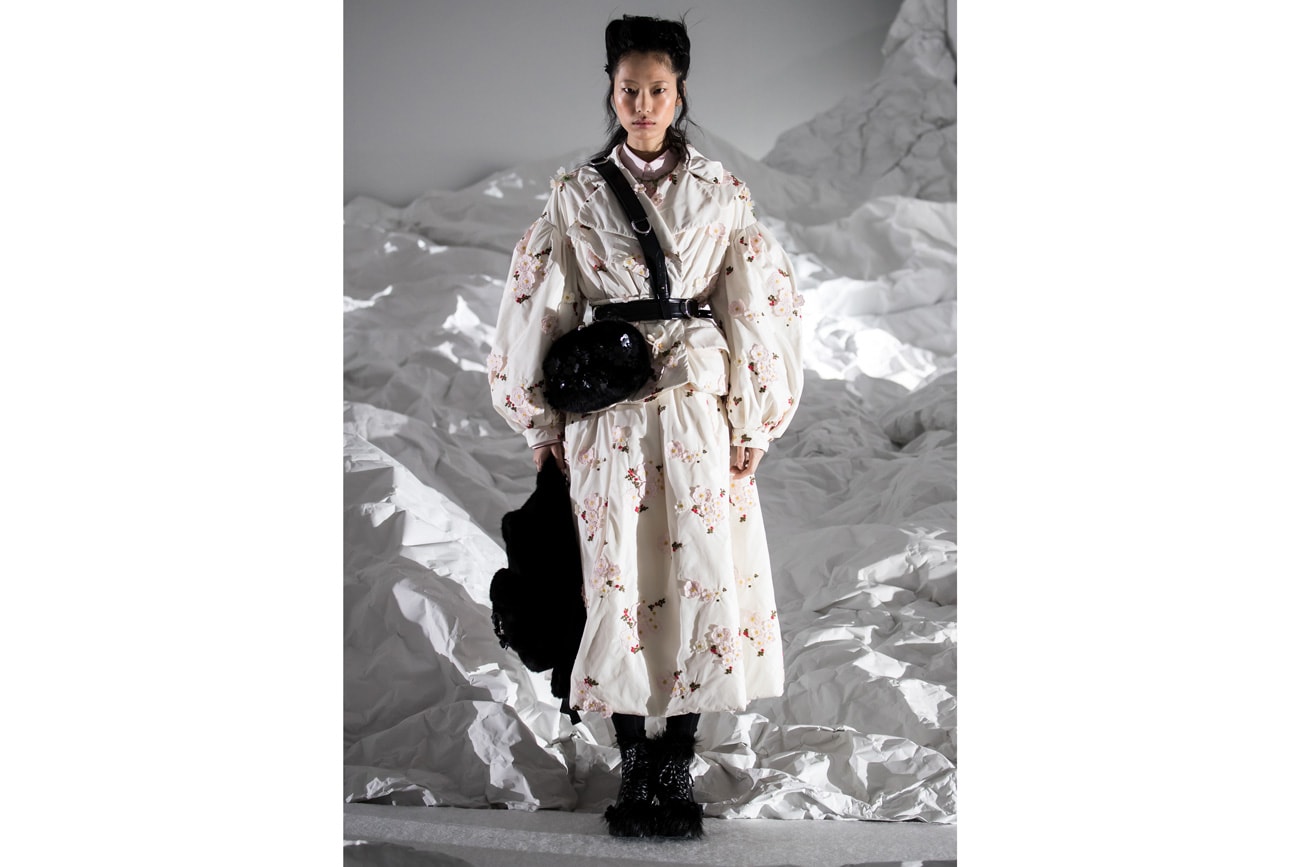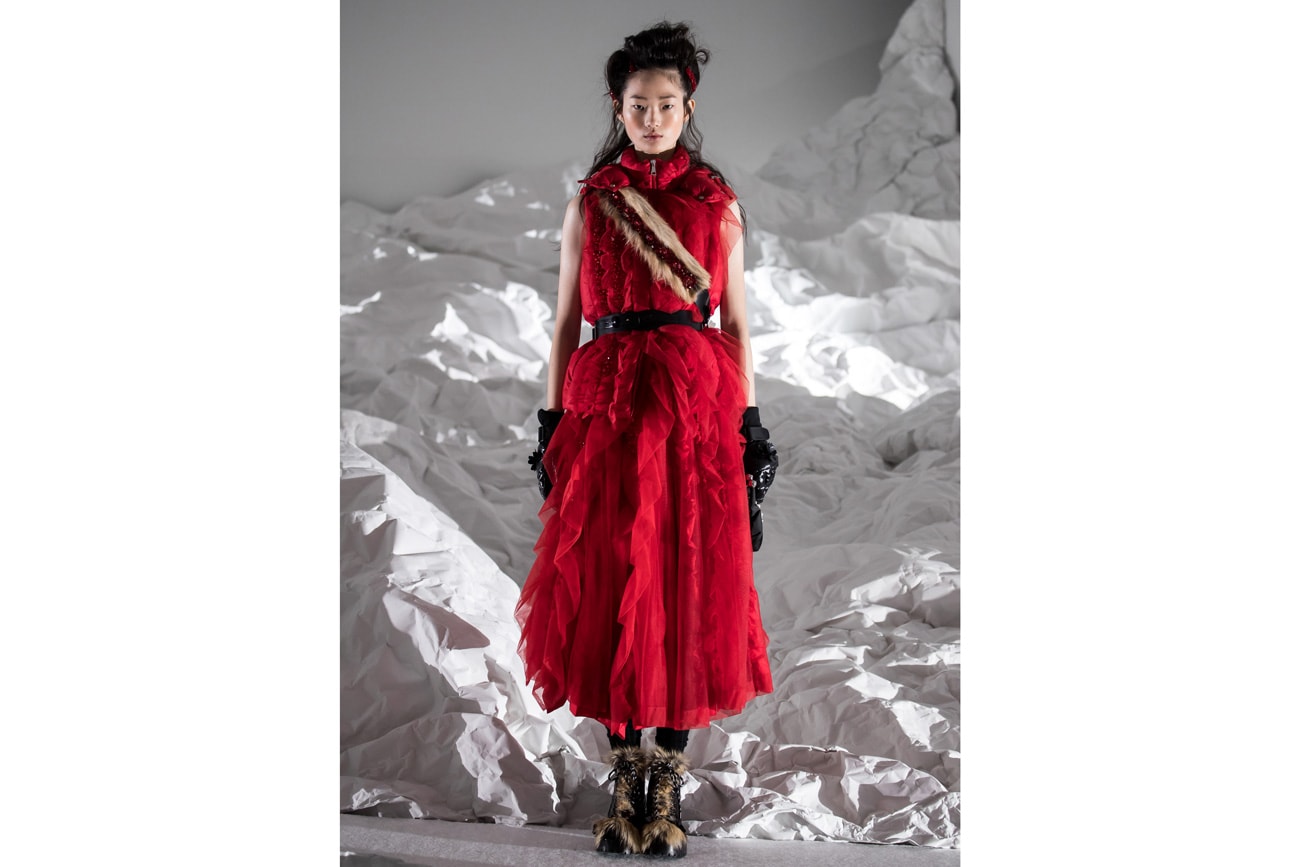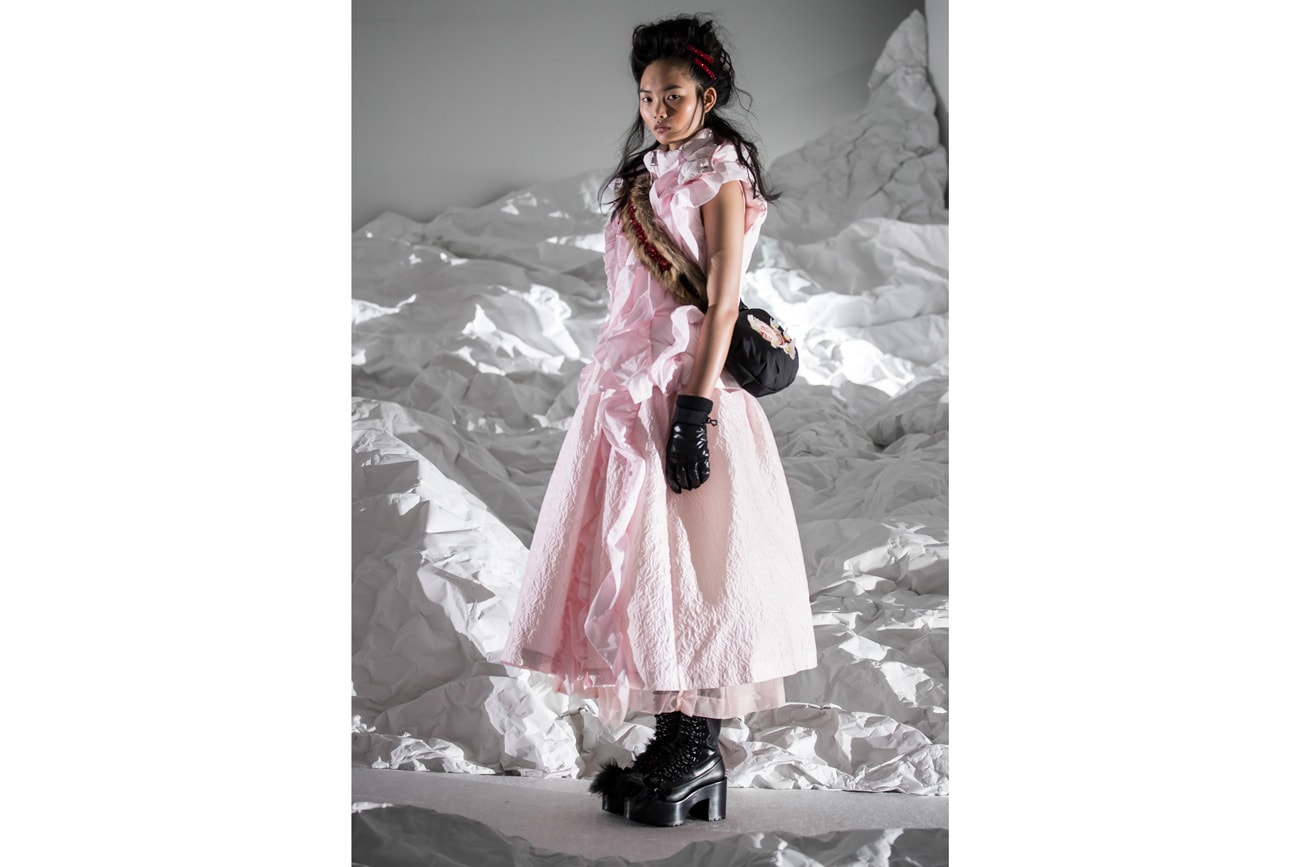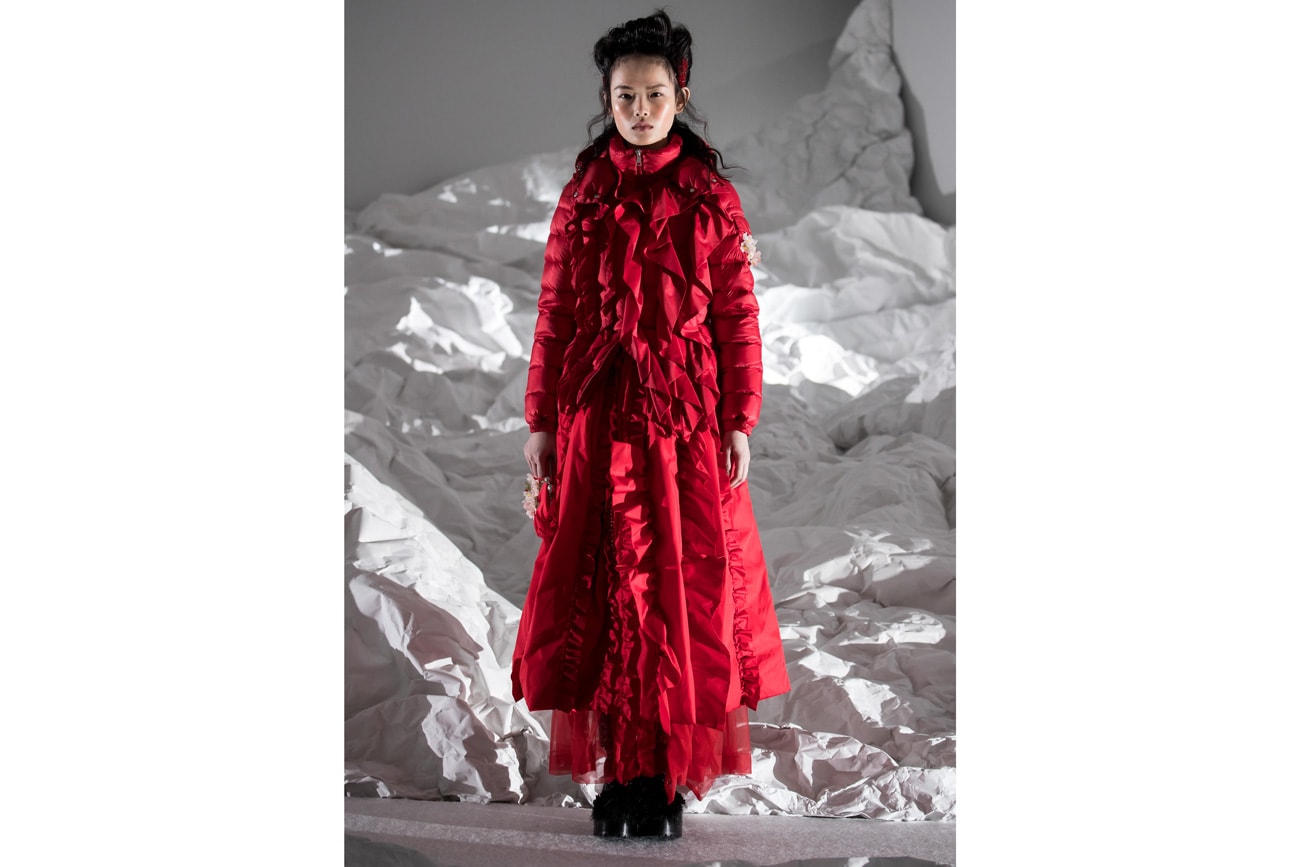 Popular womenswear designer Simone Rocha delivered a moody collection for her debut range, juxtaposing a host of all-black looks with elegantly draped white and red looks. Textured gowns and lightweight tulle related to the muted floral detailing, adding a feminine edge to floral dresses. Layers of puffers were bolstered by strapped pouches and clutch bags, with fur-trimmed jackets tying in with heeled boots dotted with patches of hair. Tonal sequin detailing appears on gloves and around the Moncler logo, with bespoke bug-eyed sunglasses tying it all together.
Moncler x Craig Green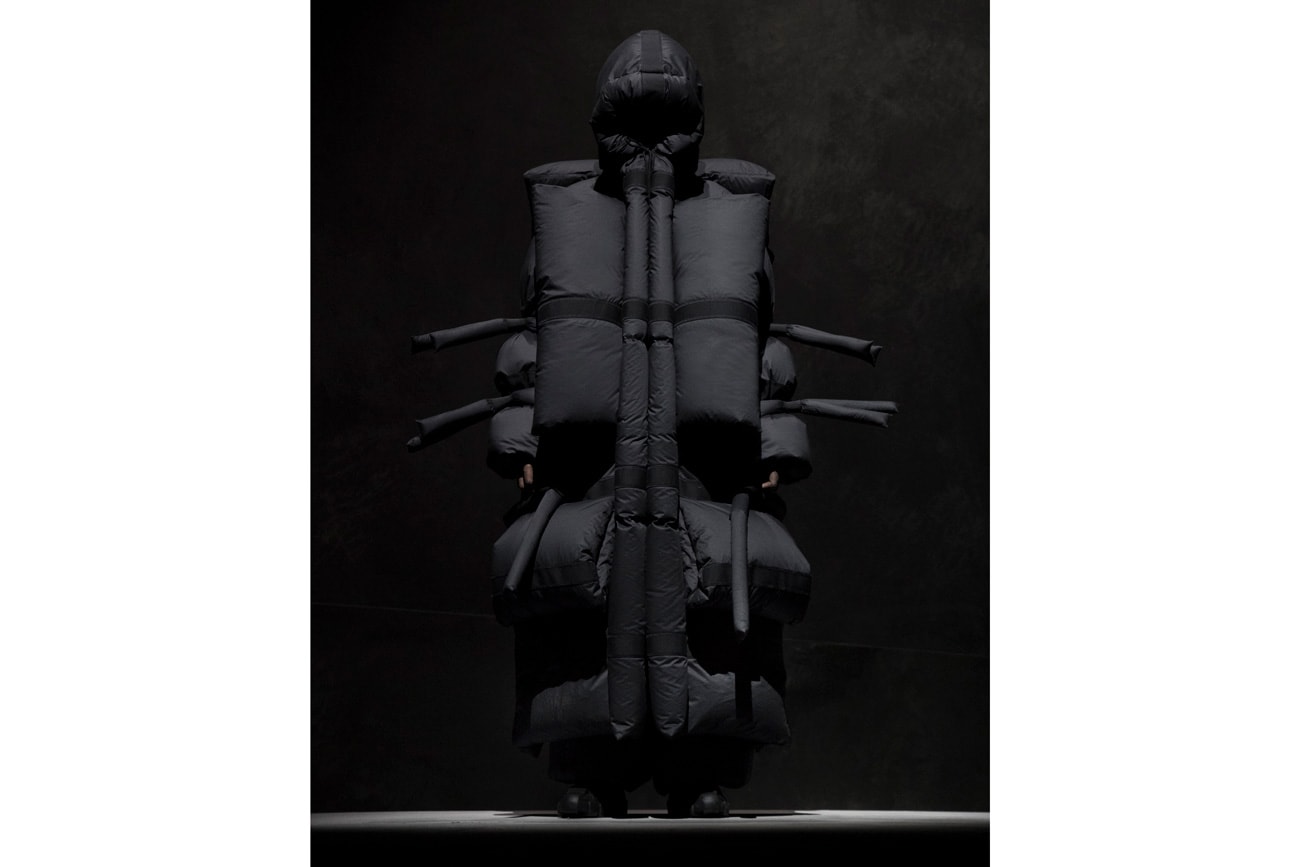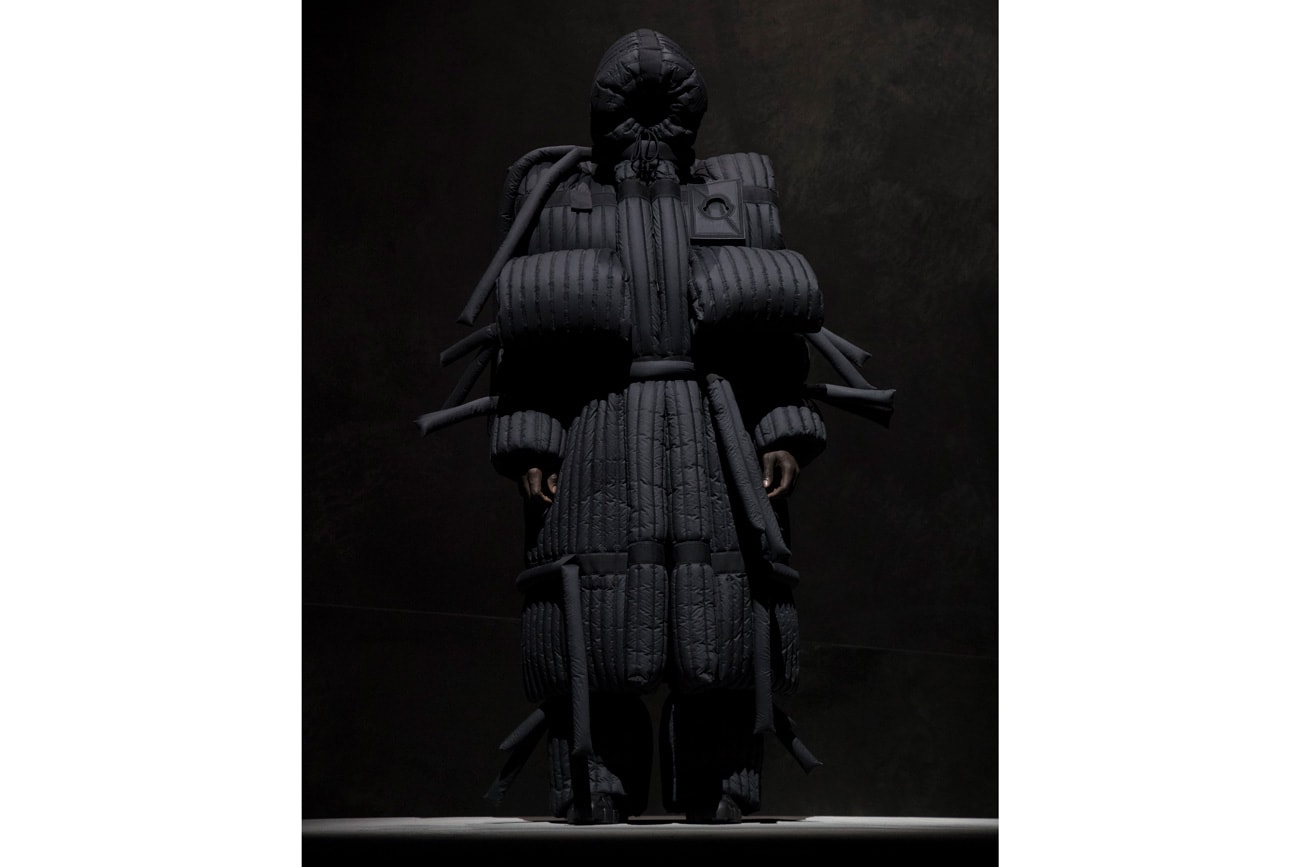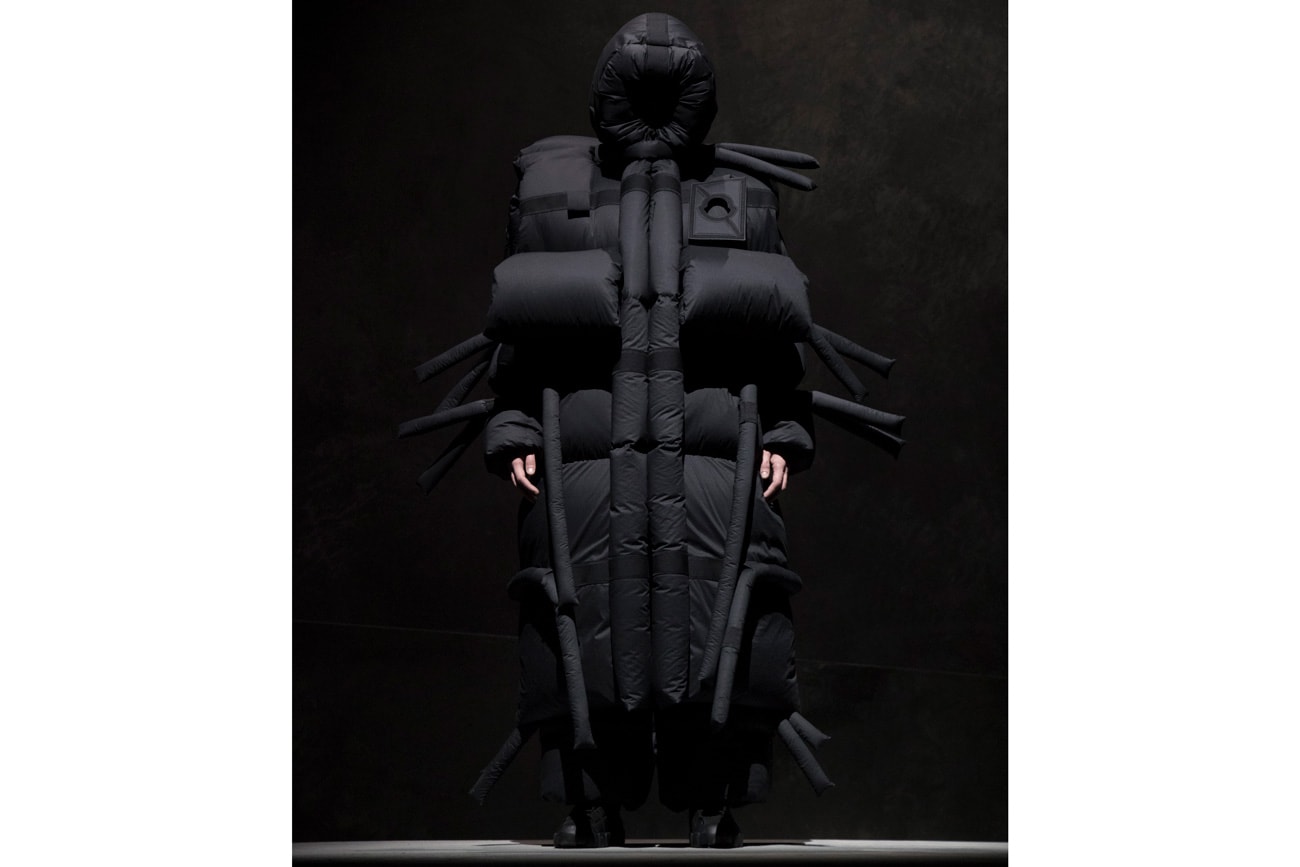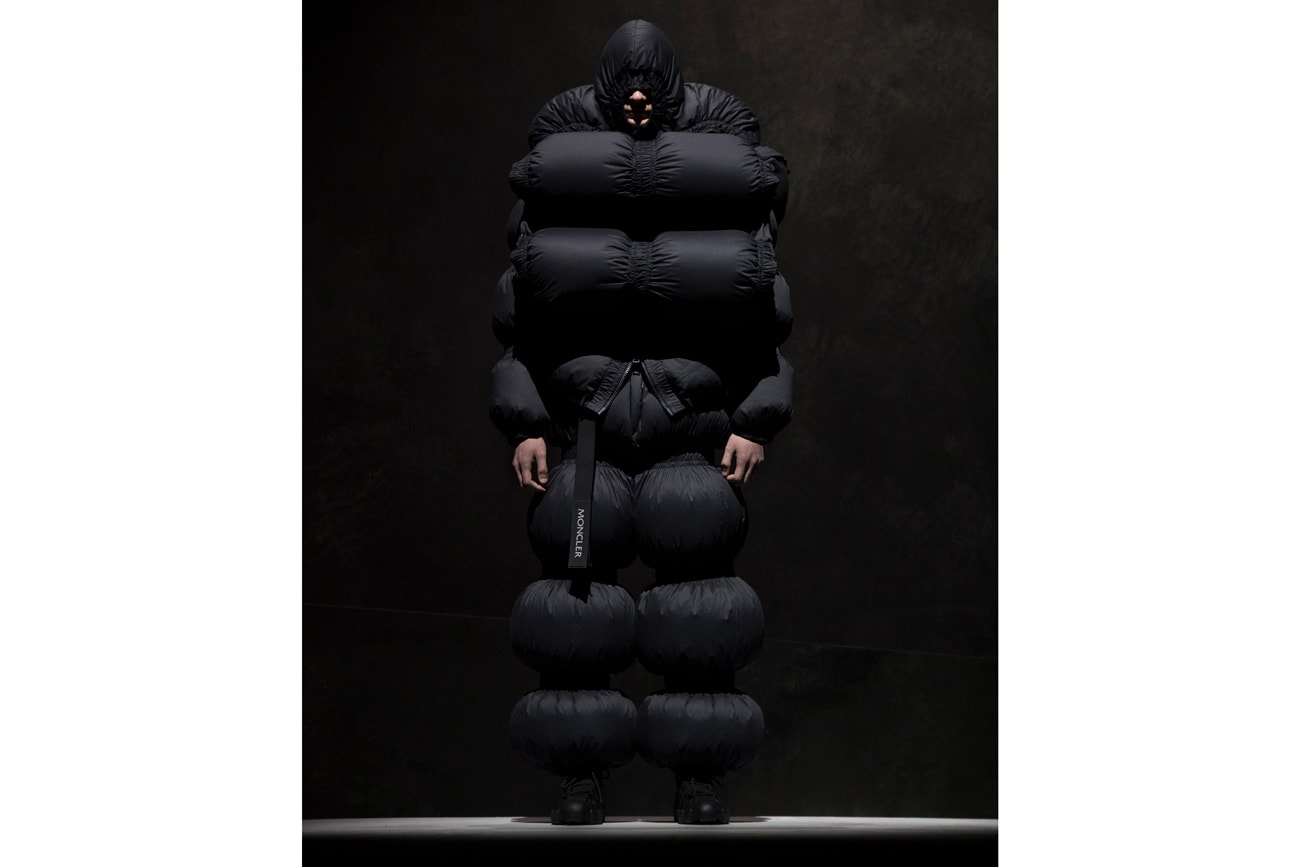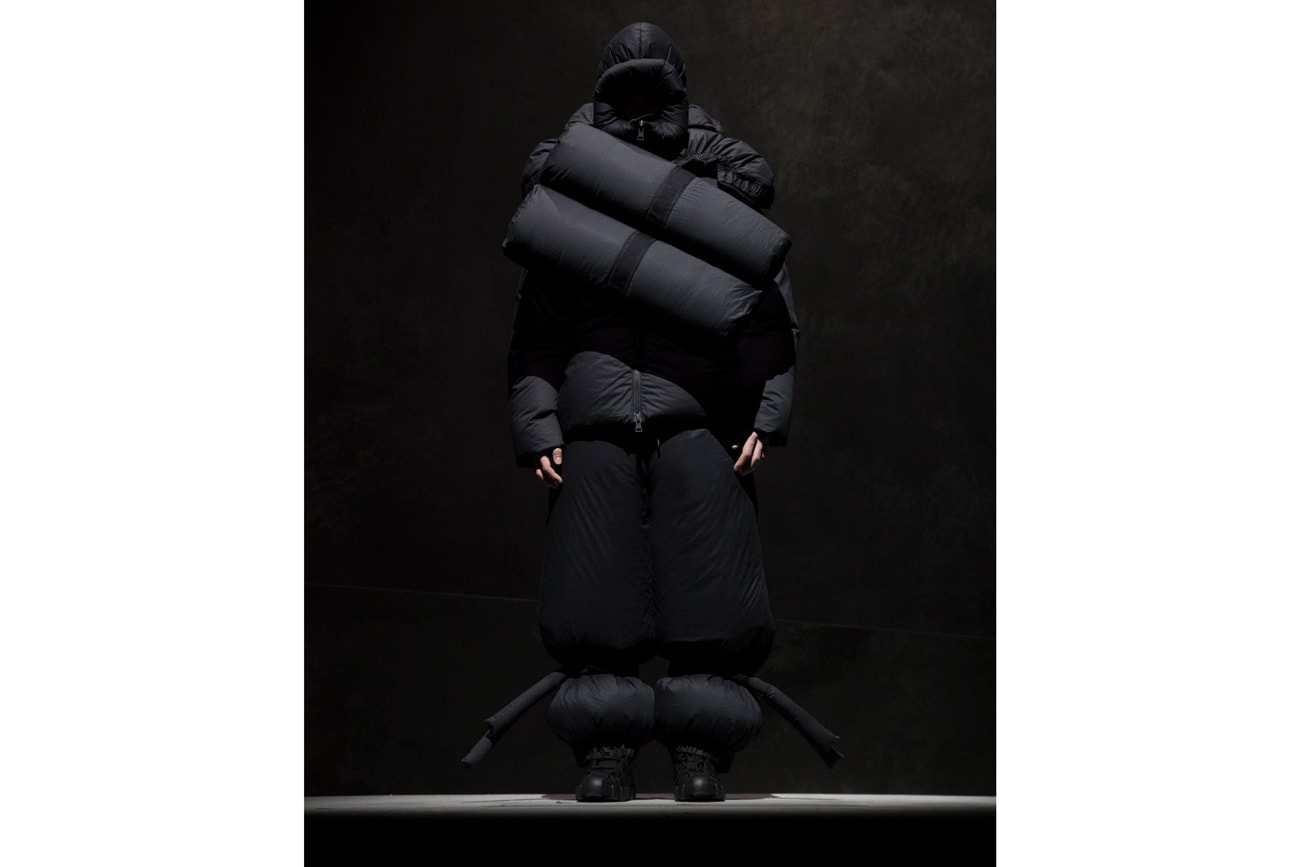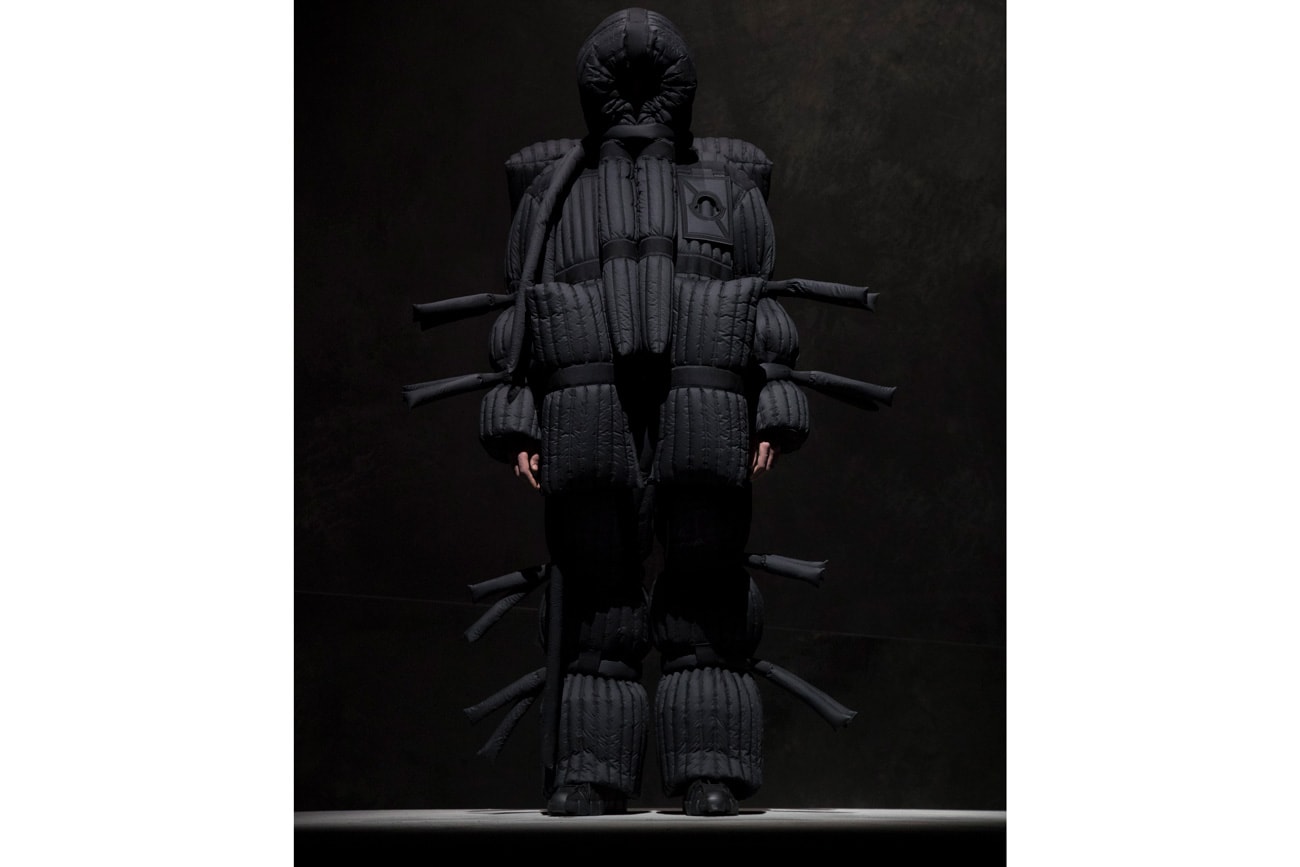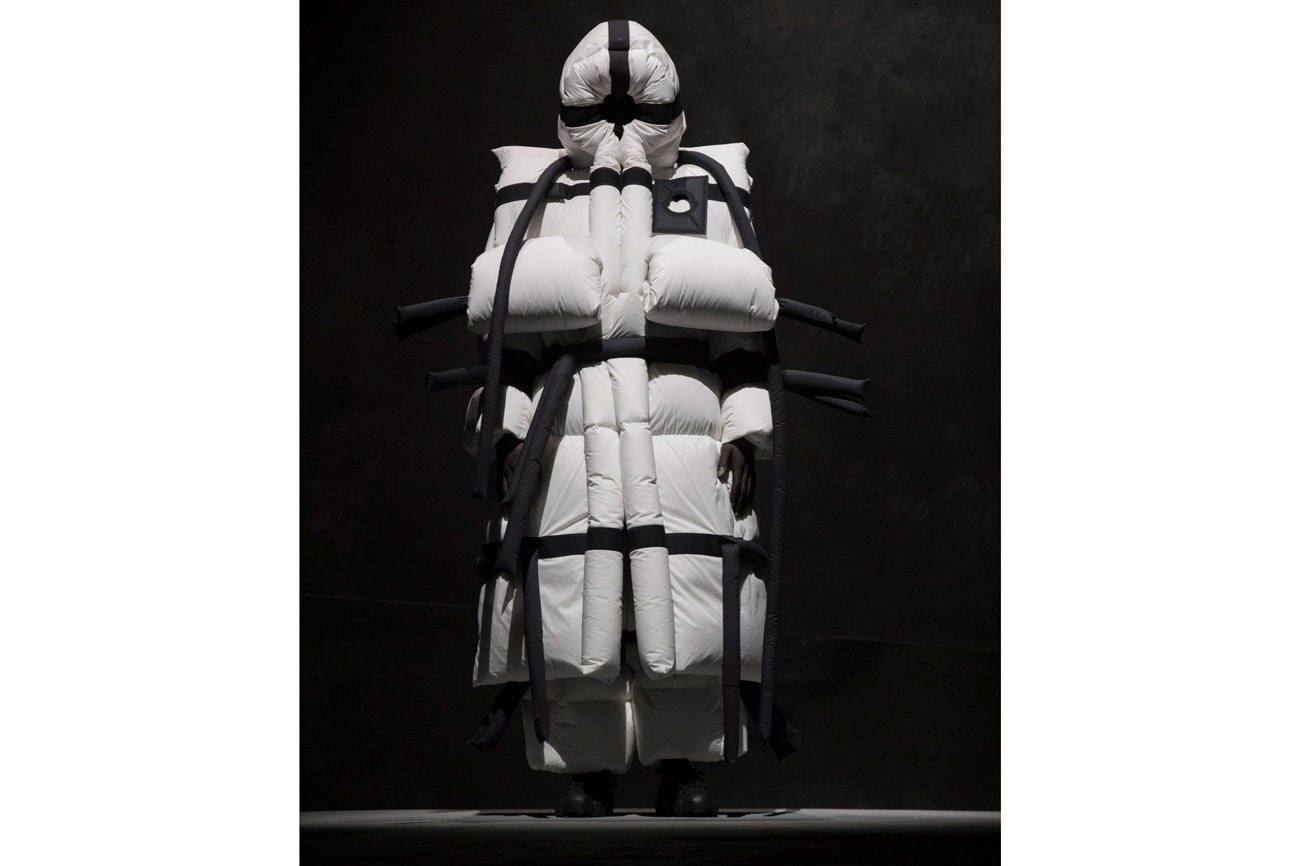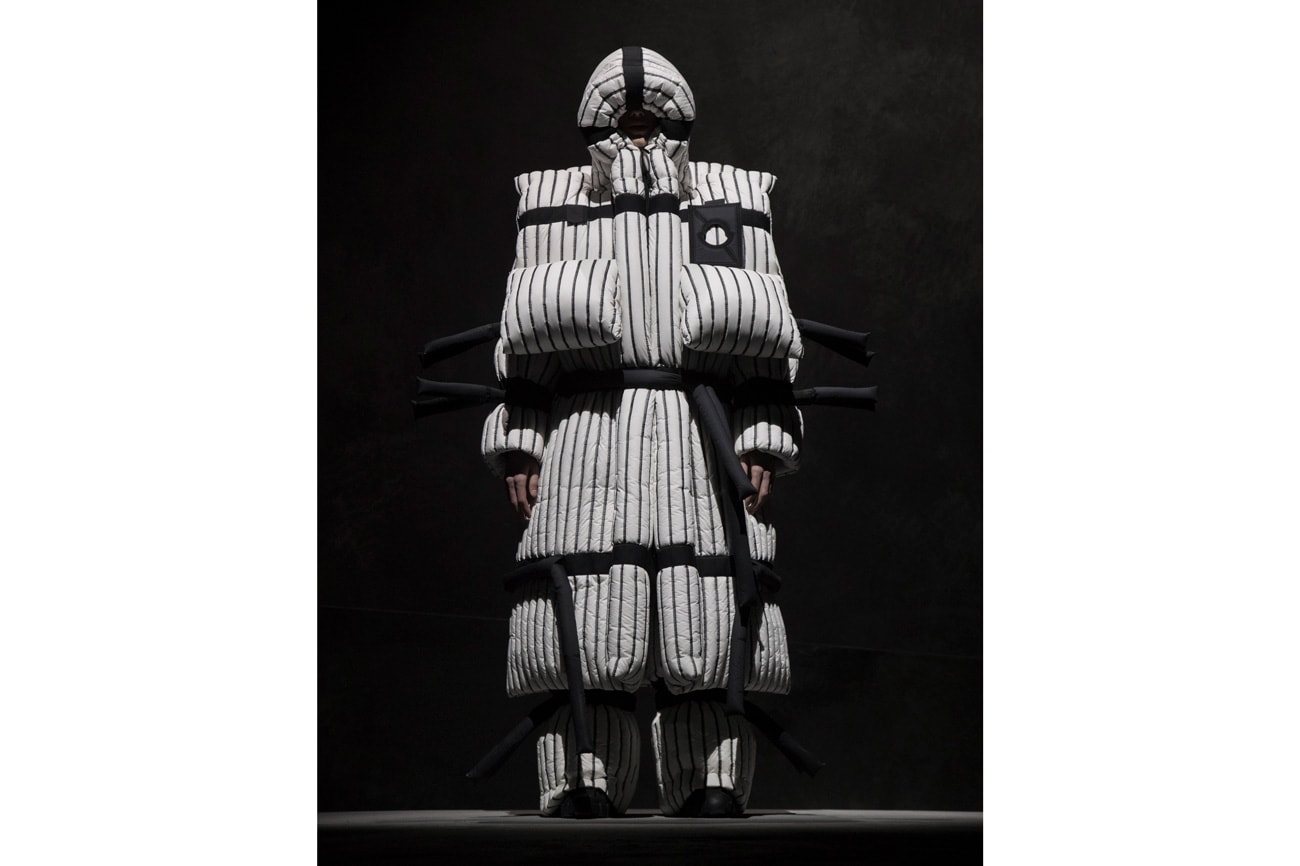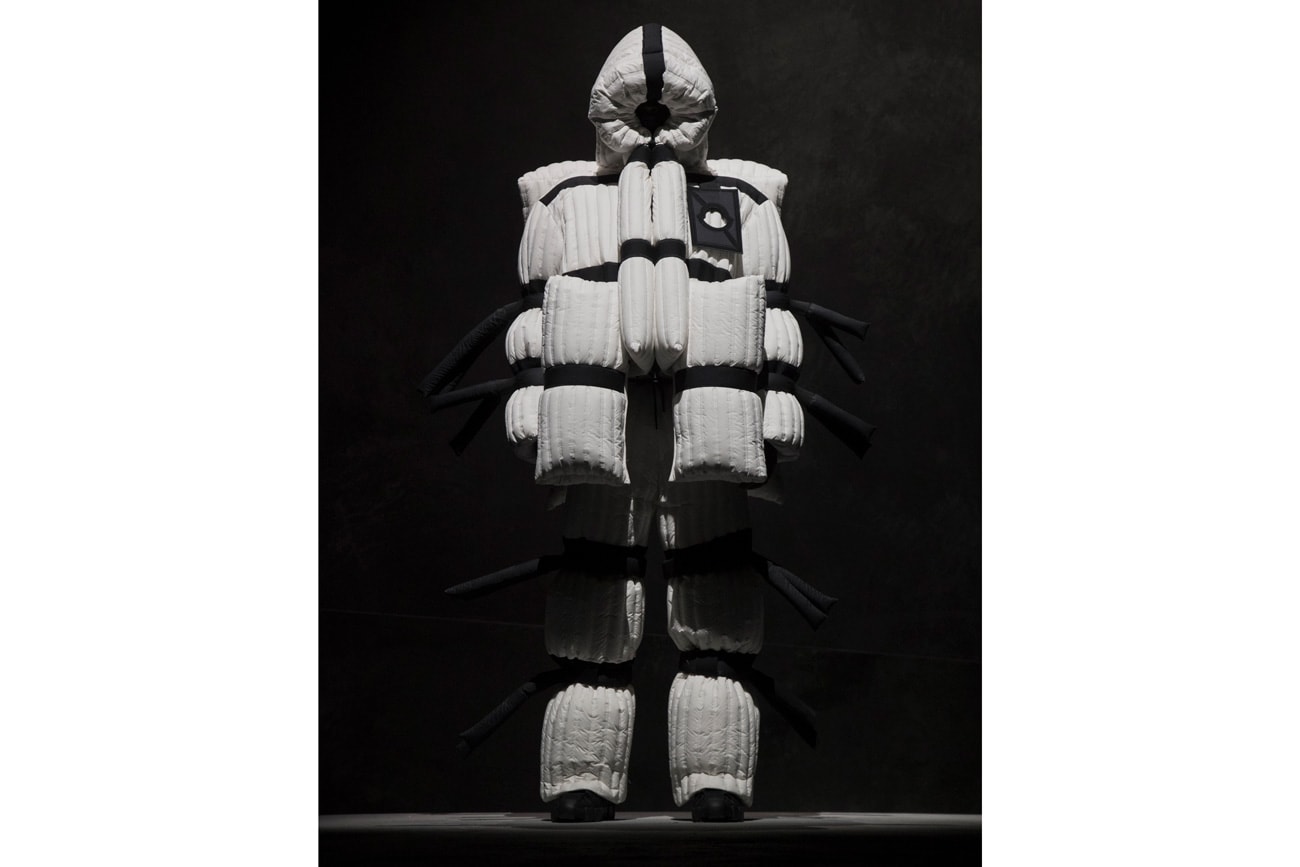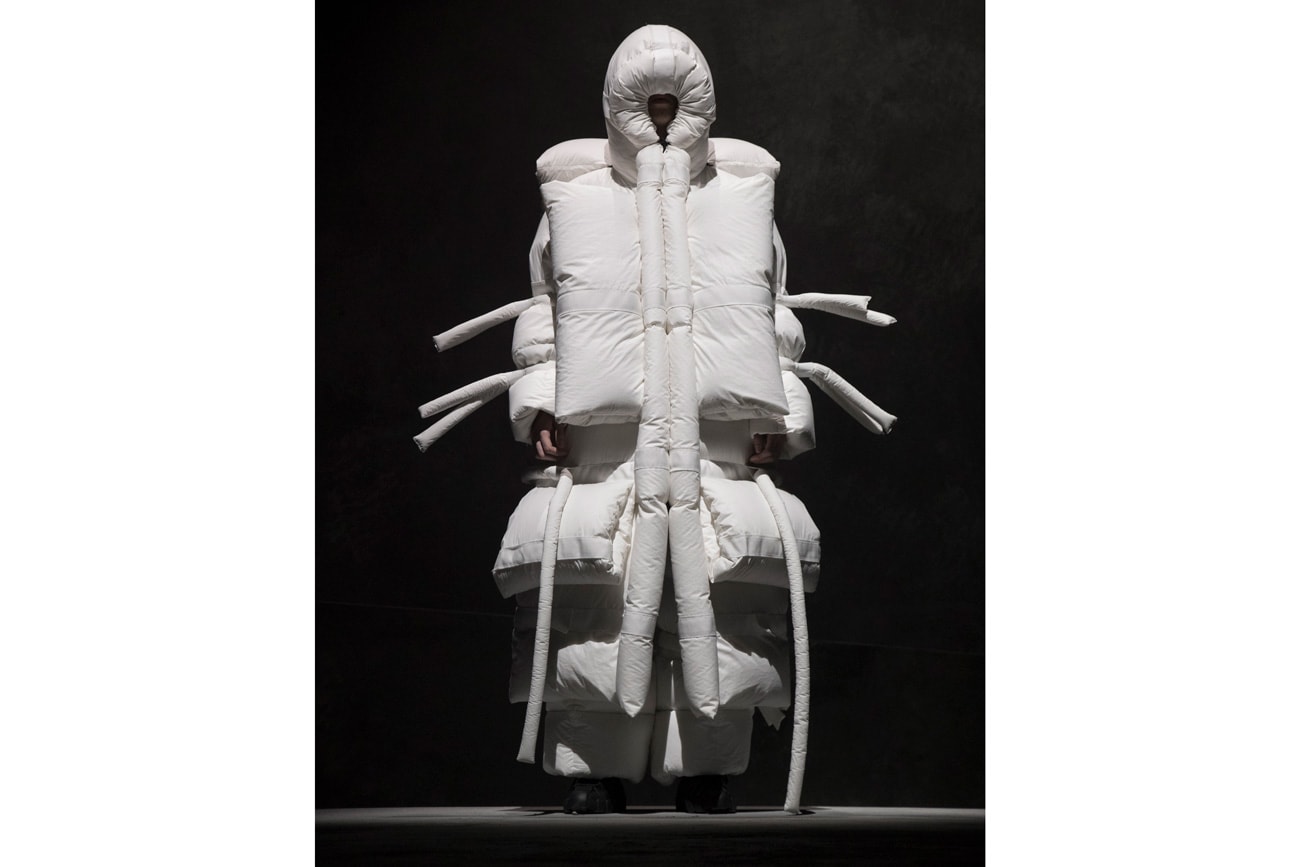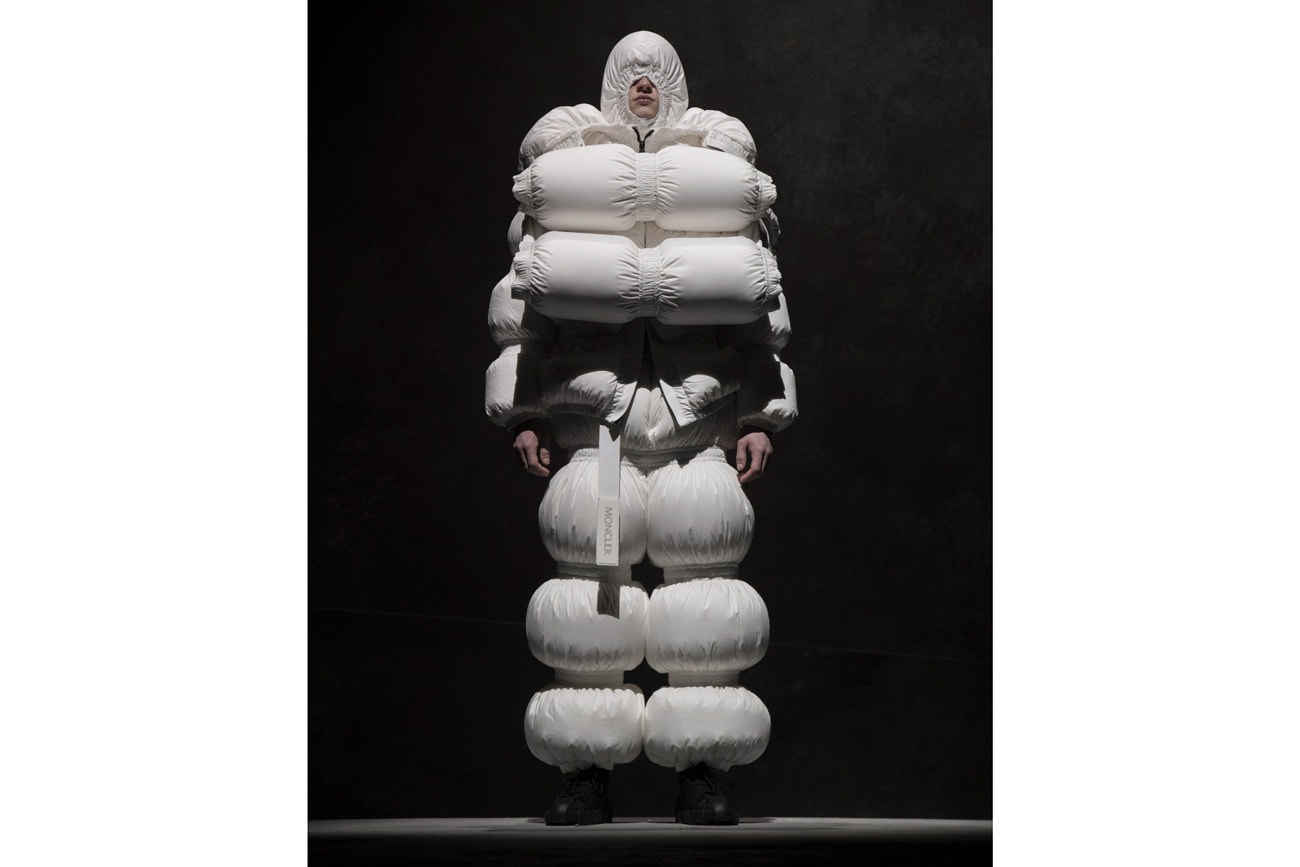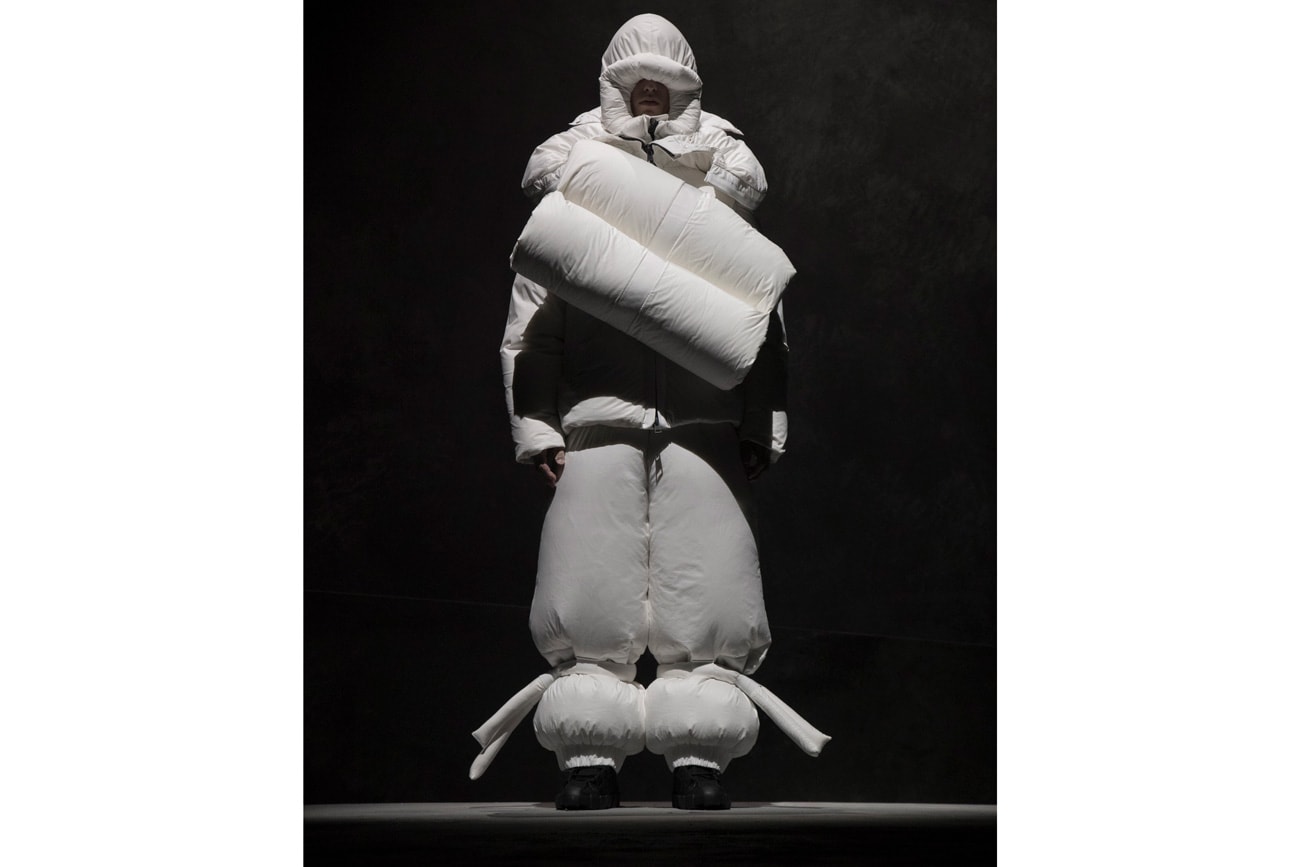 Unrelated to his ongoing Moncler C line, Craig Green issues a new collection for Moncler Genius. In line with his earlier collections that recalled organic samurai, Green's latest Moncler creations feature body-distorting duvet-like coats, replete with bloated bag attachments and dangling straps. Executed in black and white — with and without pinstripes — the looks incorporate a host of complicated layers, with bags seamlessly blended into the creations.
Moncler x Noir Kei Ninomiya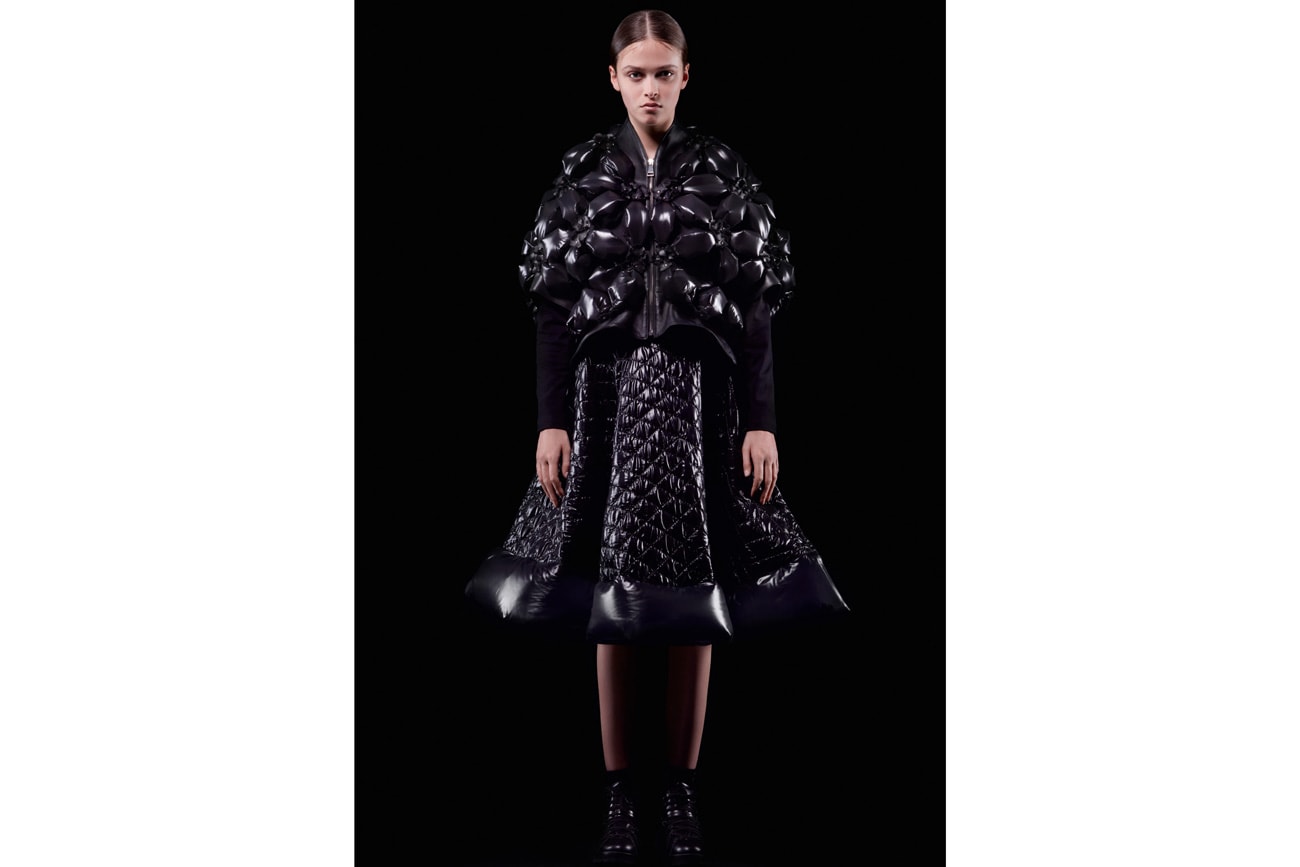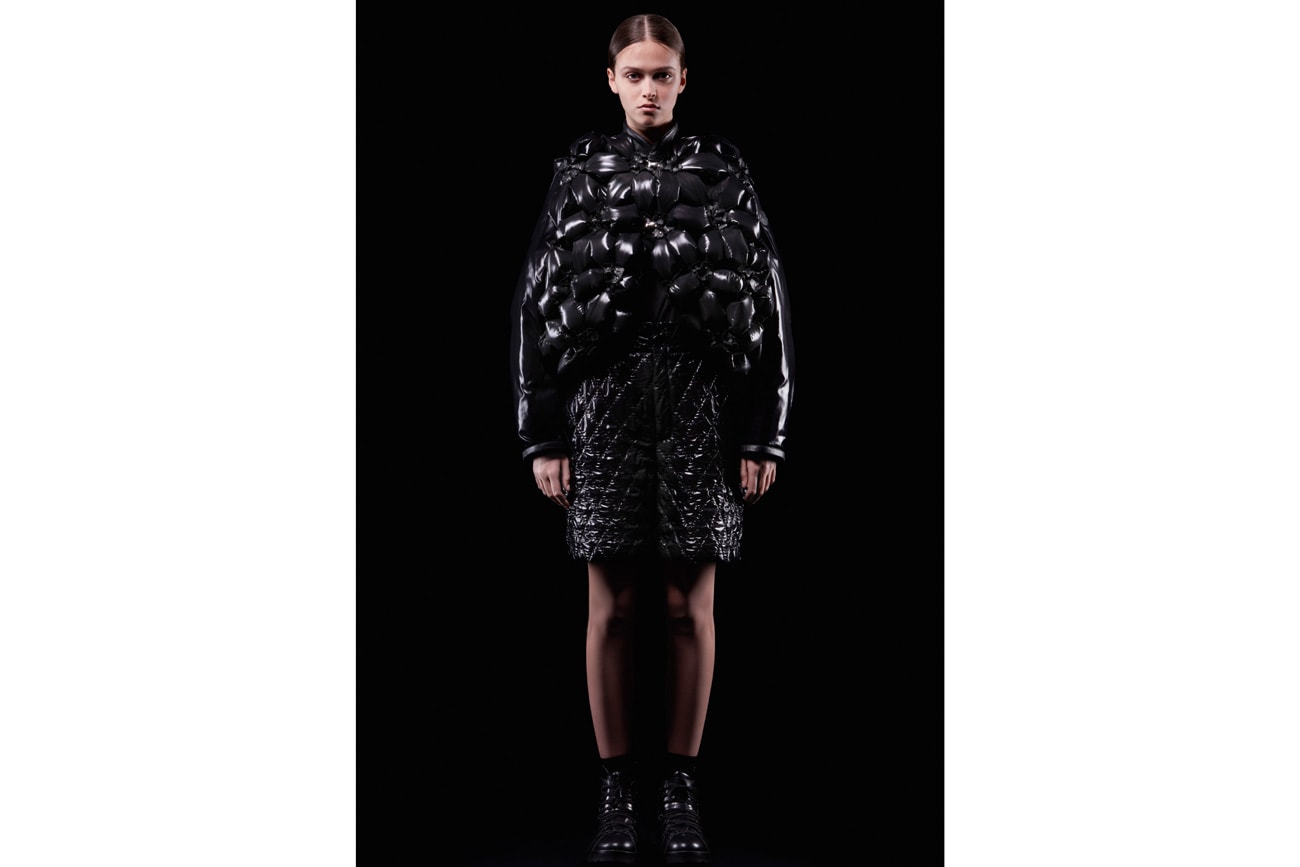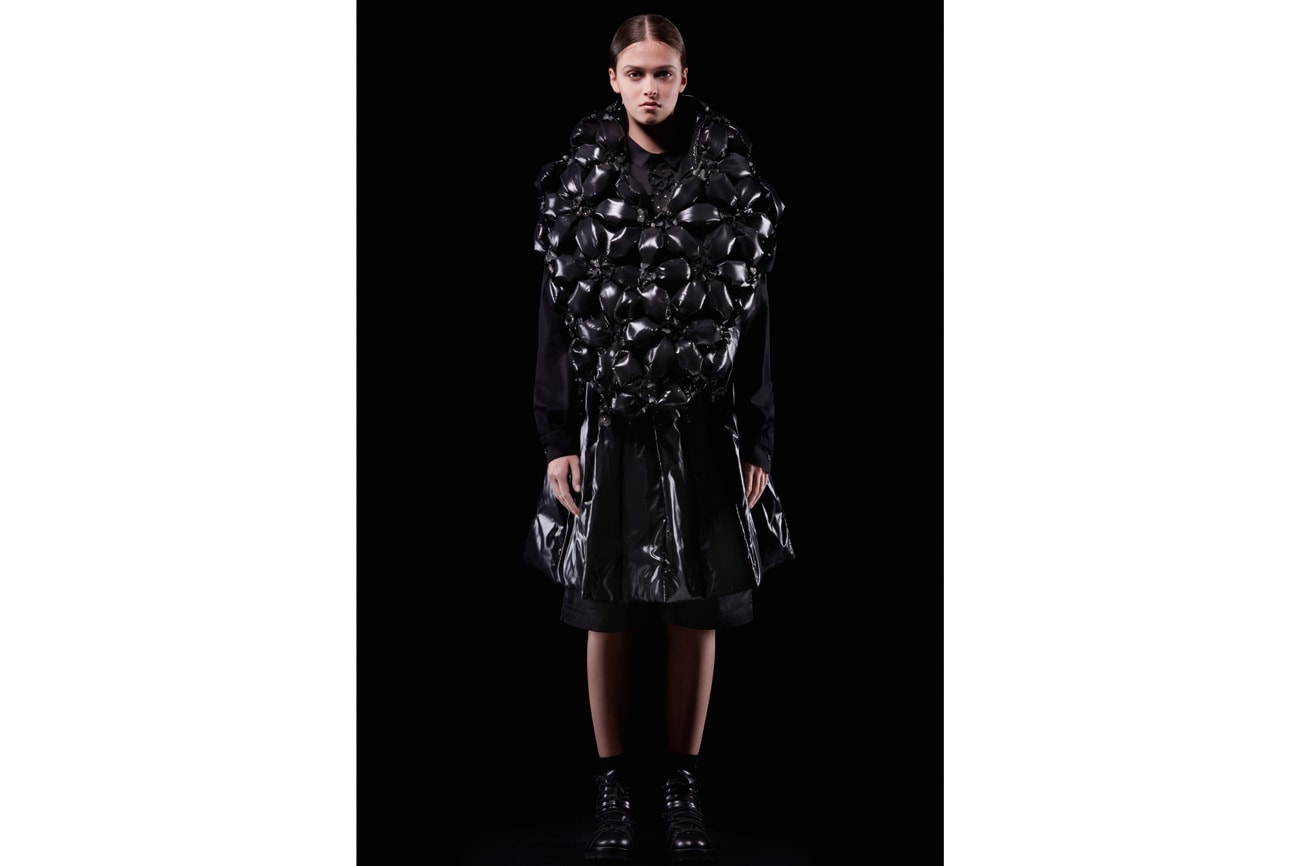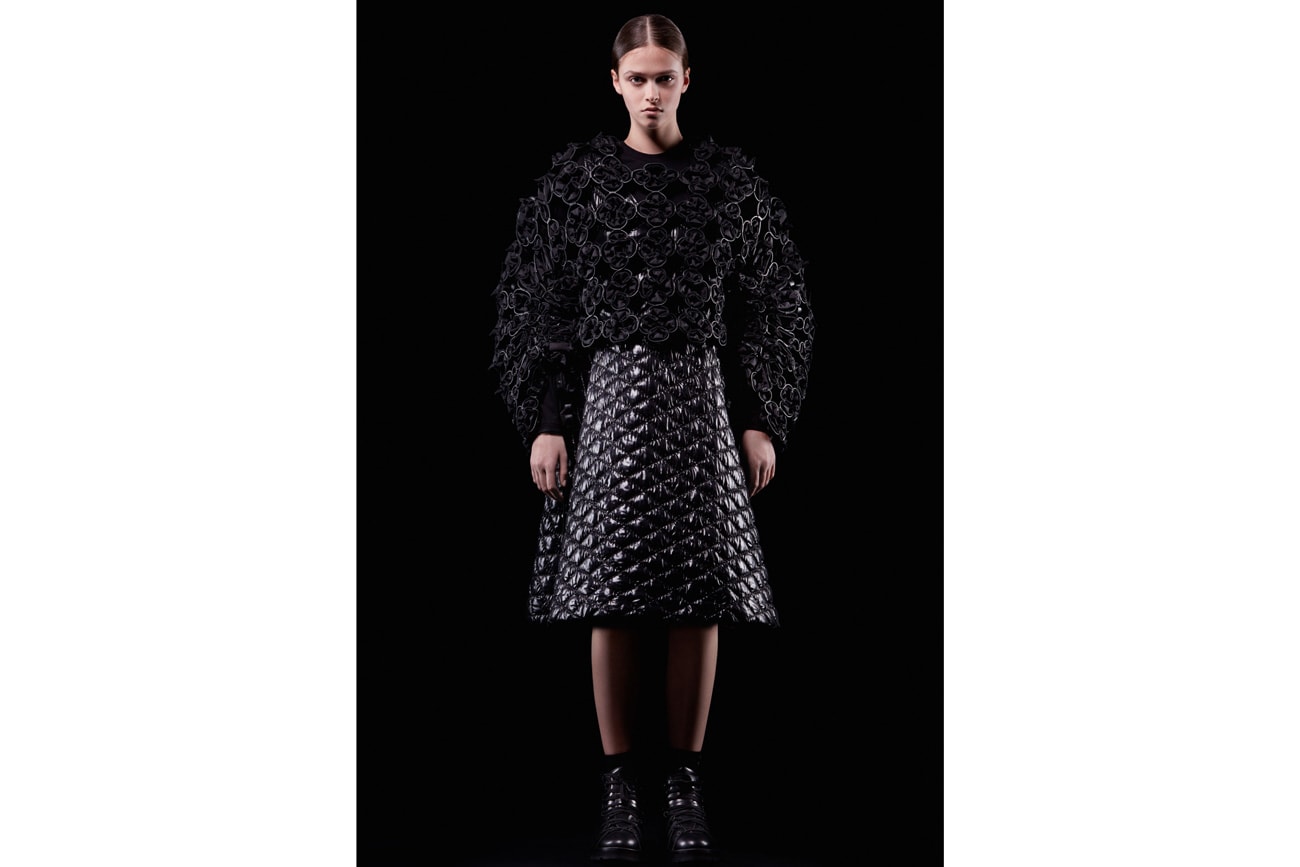 One of the brightest stars under the COMME des GARÇONS umbrella, Kei Ninomiya has delivered technically stunning lines under his Noir label for a few years now. The same expertise is applied to his Moncler line, which ranges from jaw-droopingly intricate laser-cut sweaters and vests to Moncler's familiar puffer layers accented by quilted detailing. True to the brand's name, the items are all black, placing the focus on the crinkly, creased textures.
Moncler x fragment design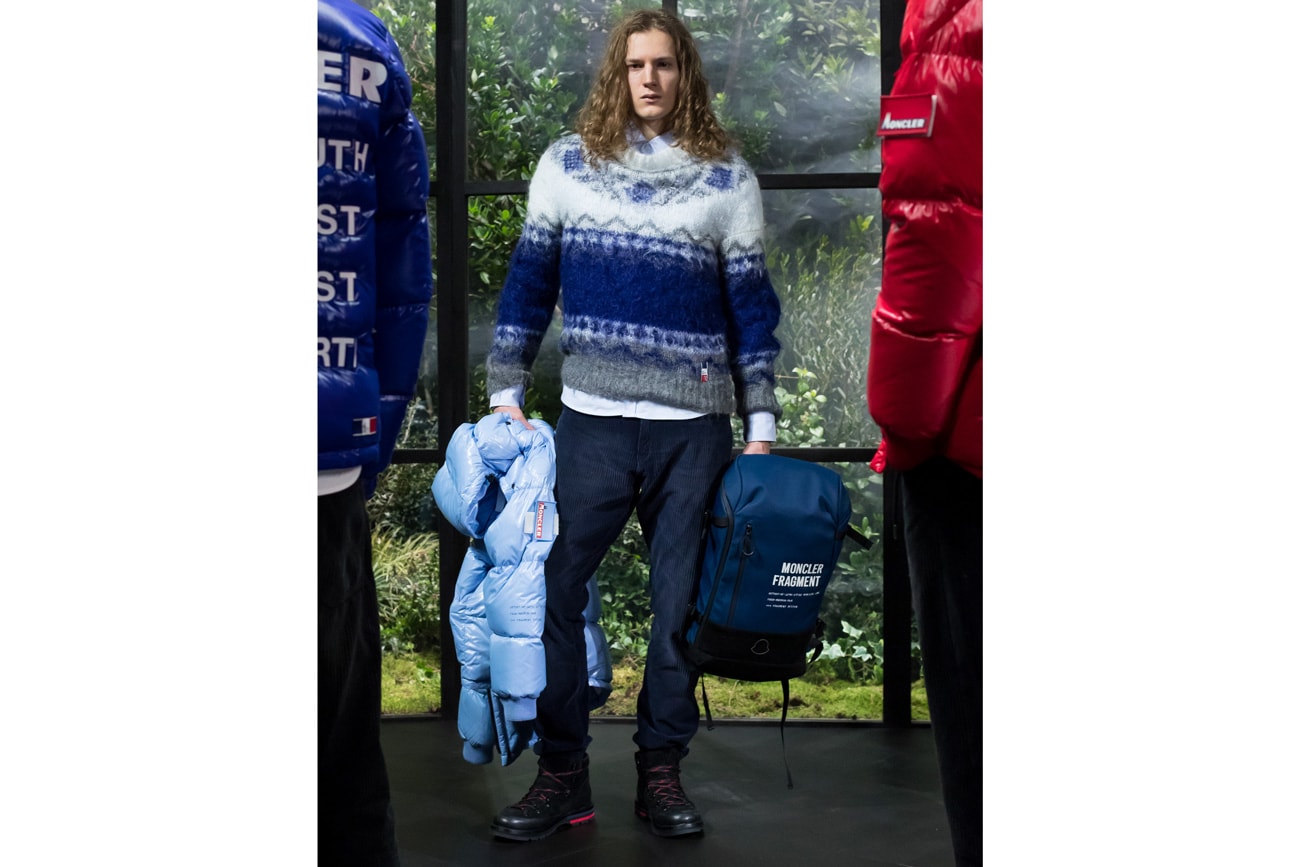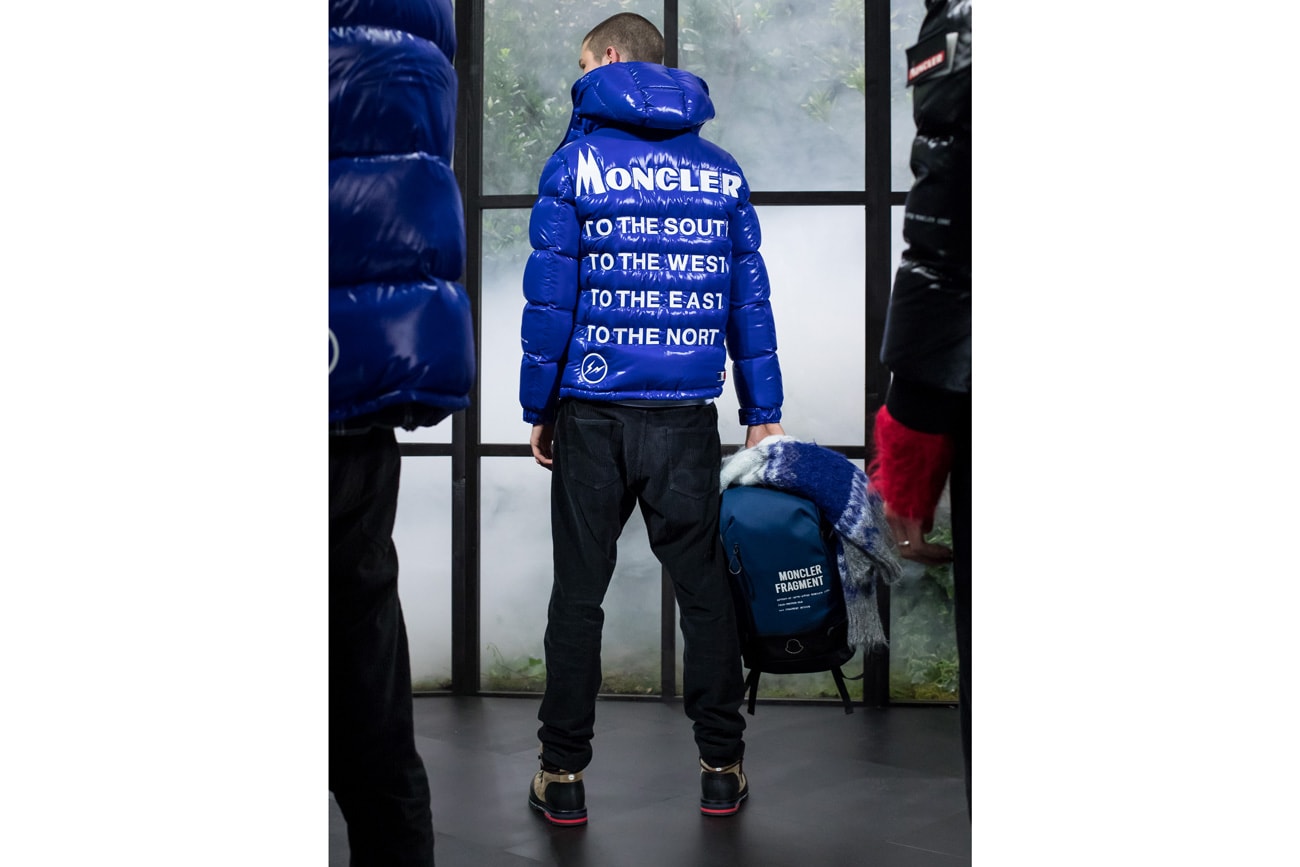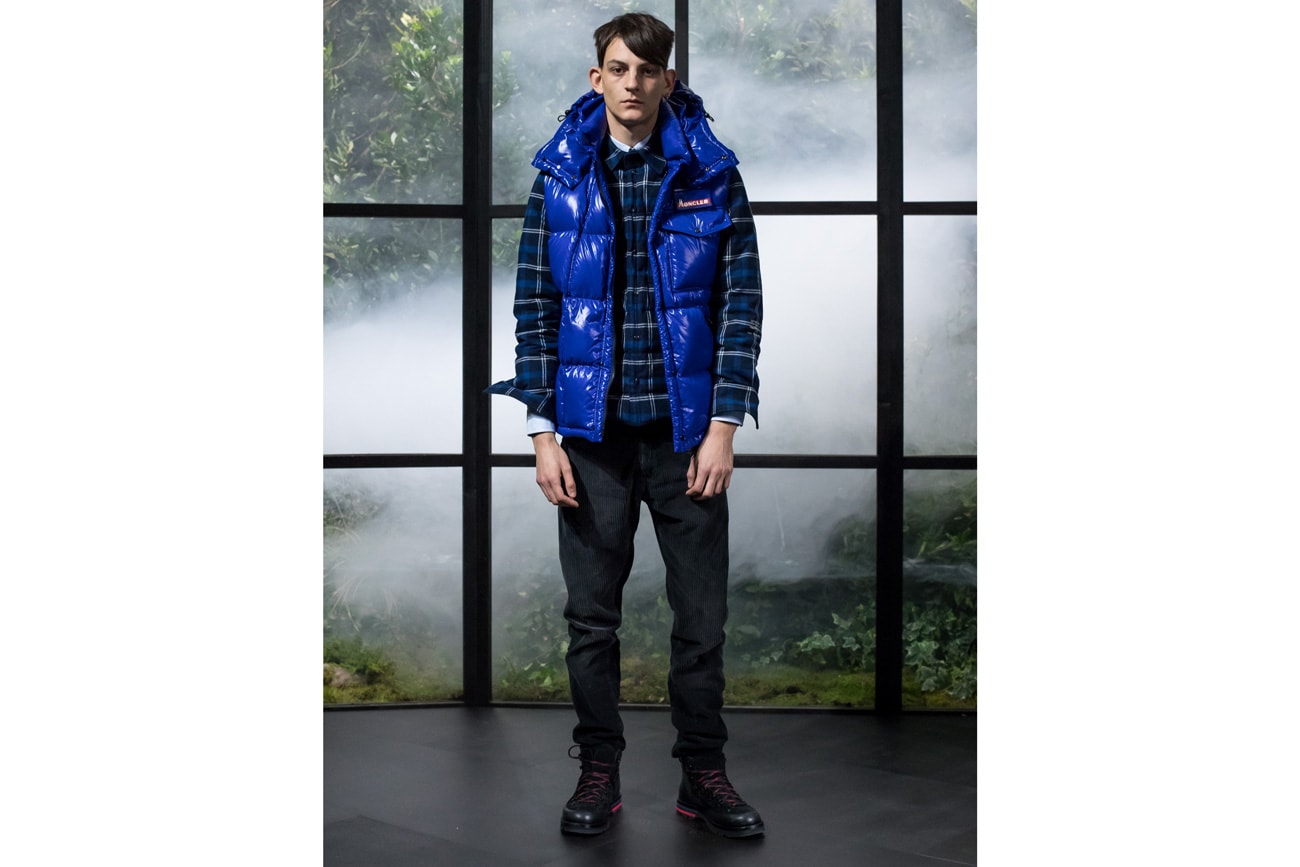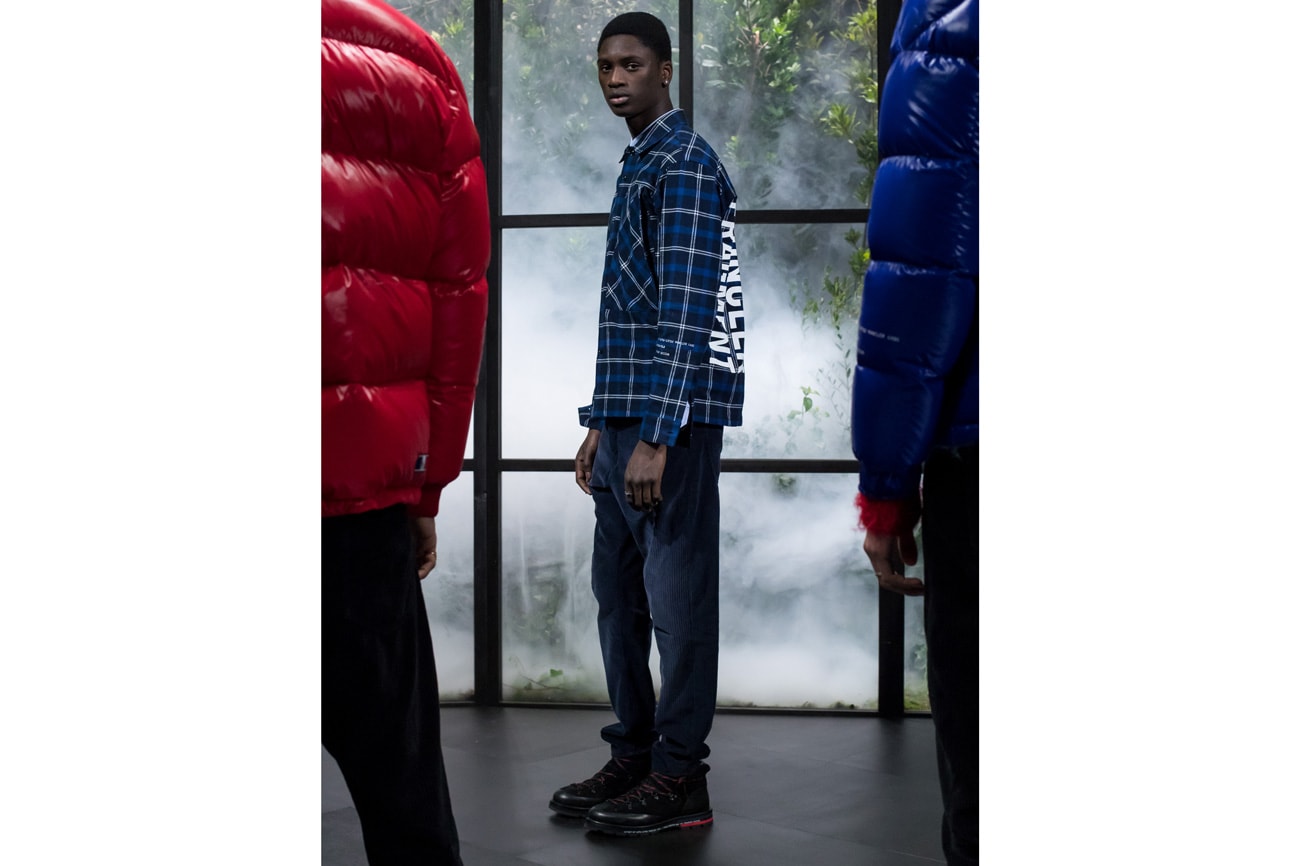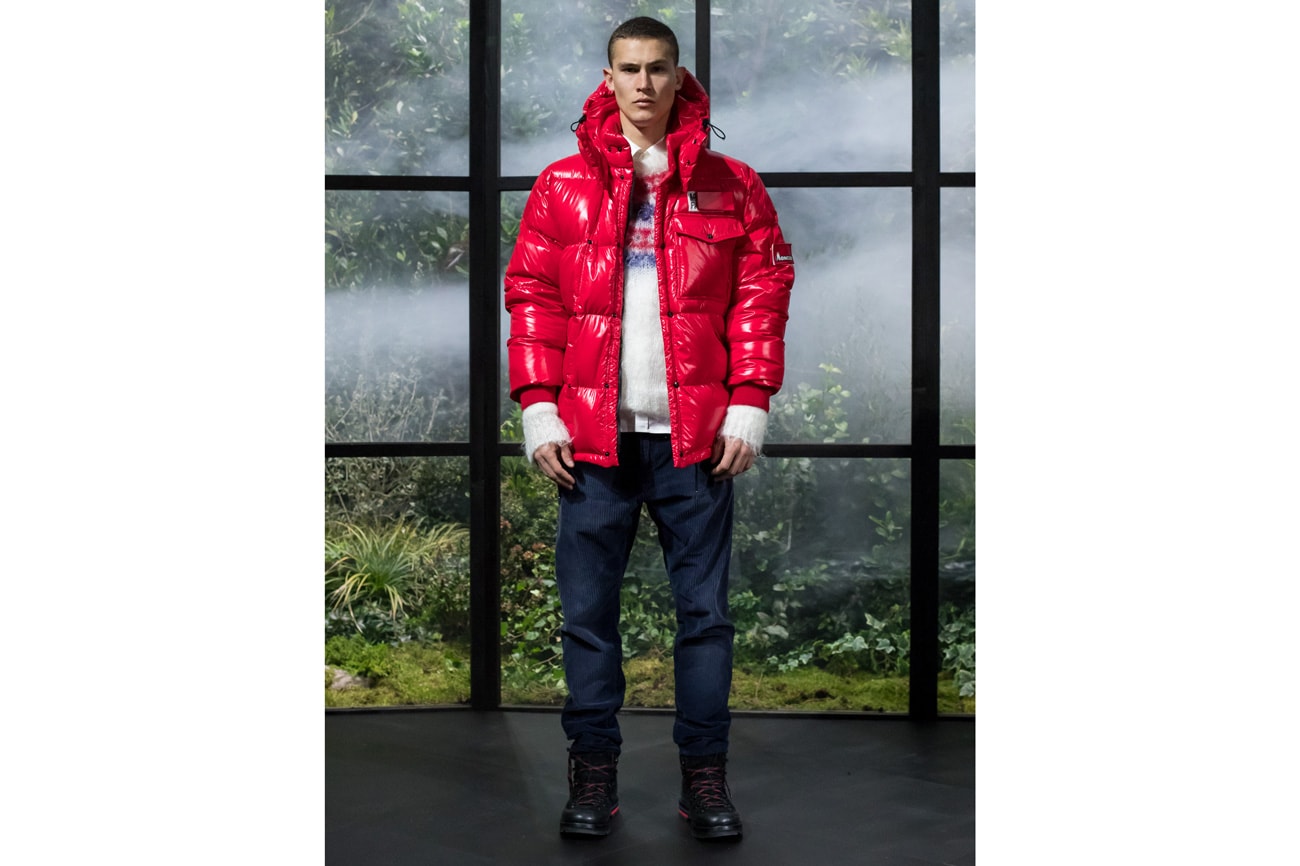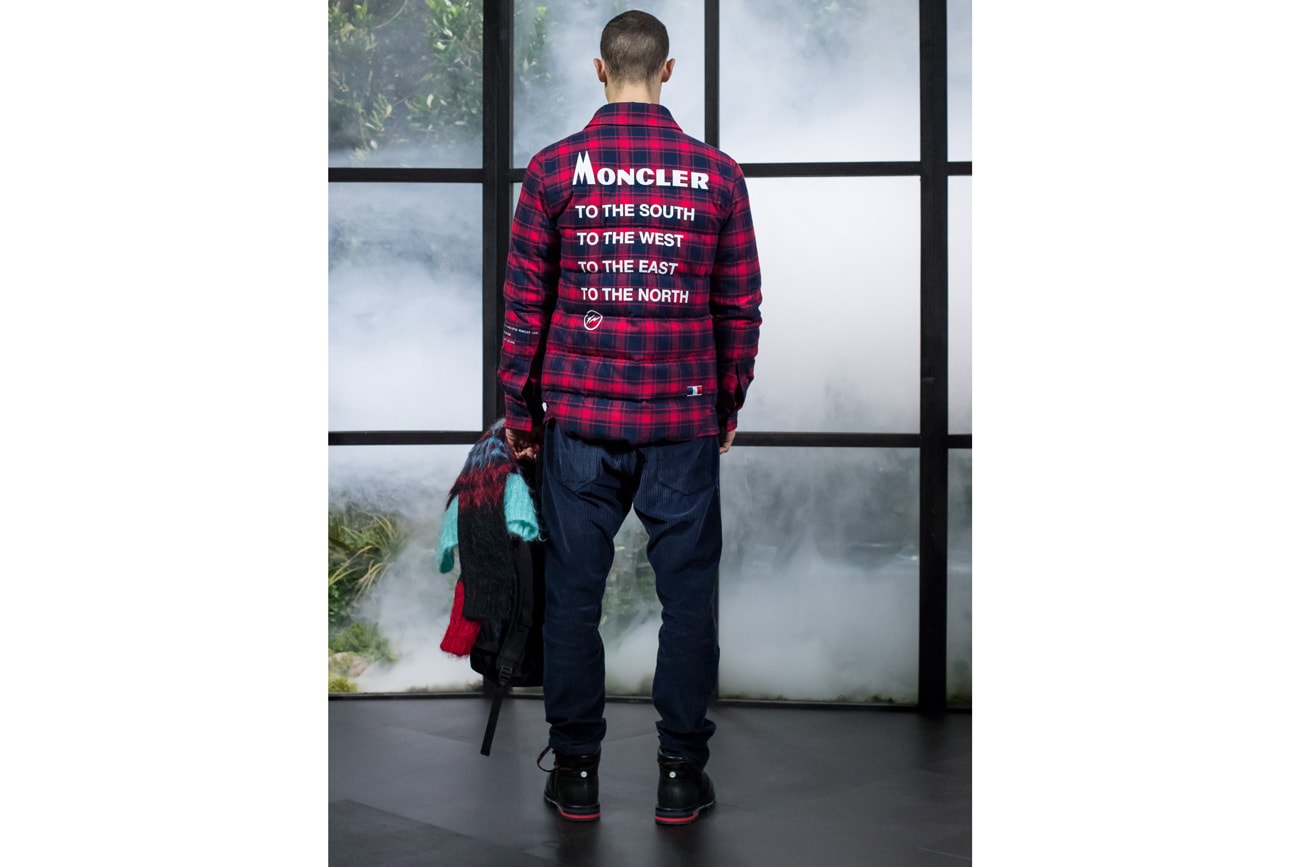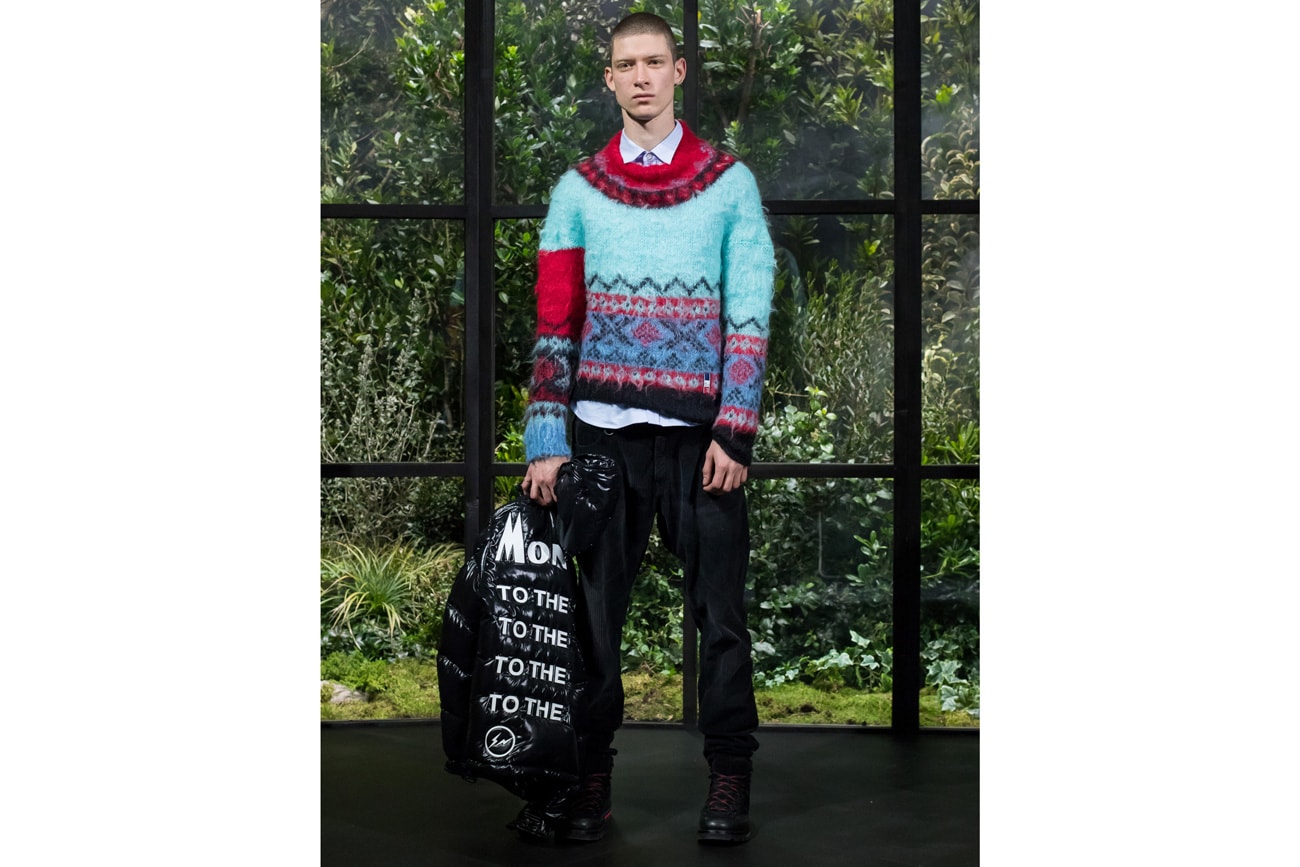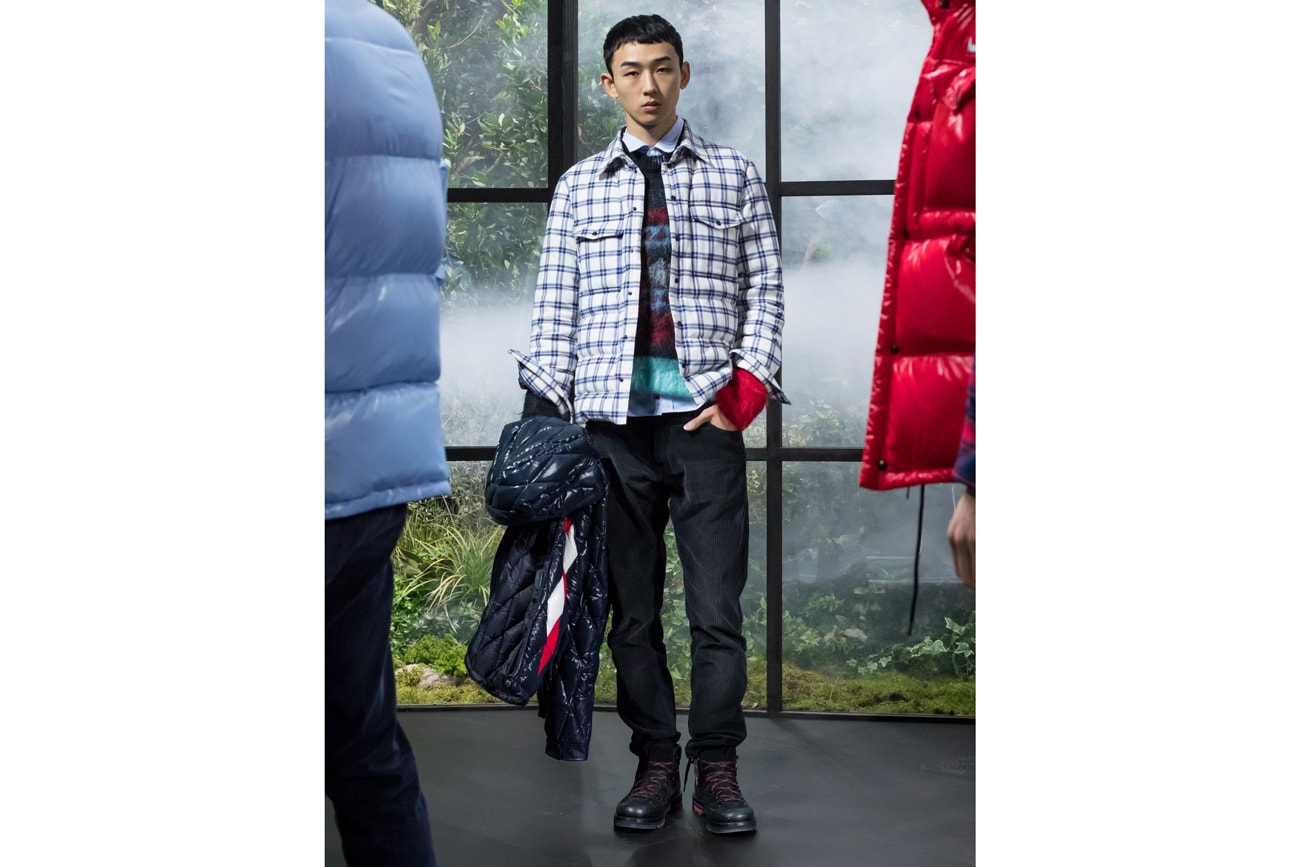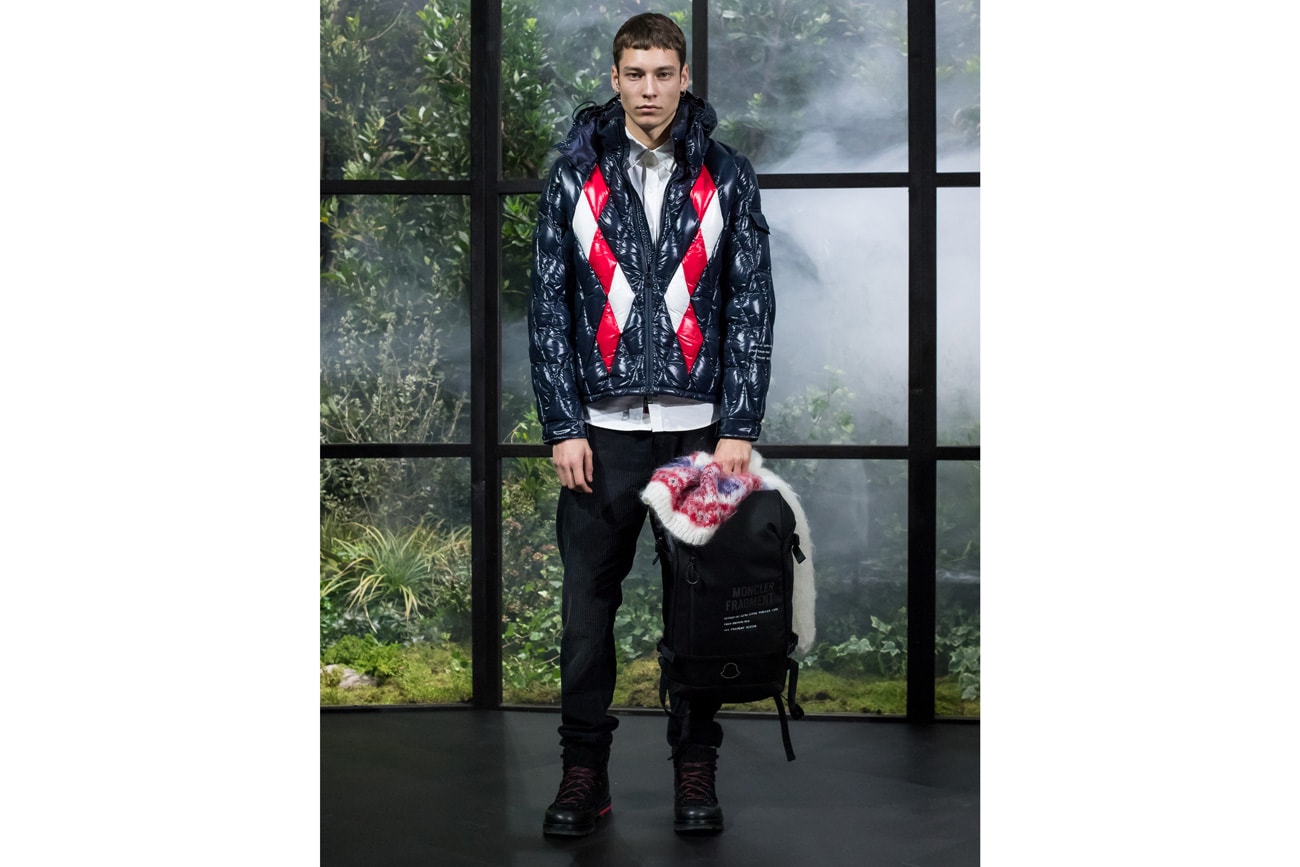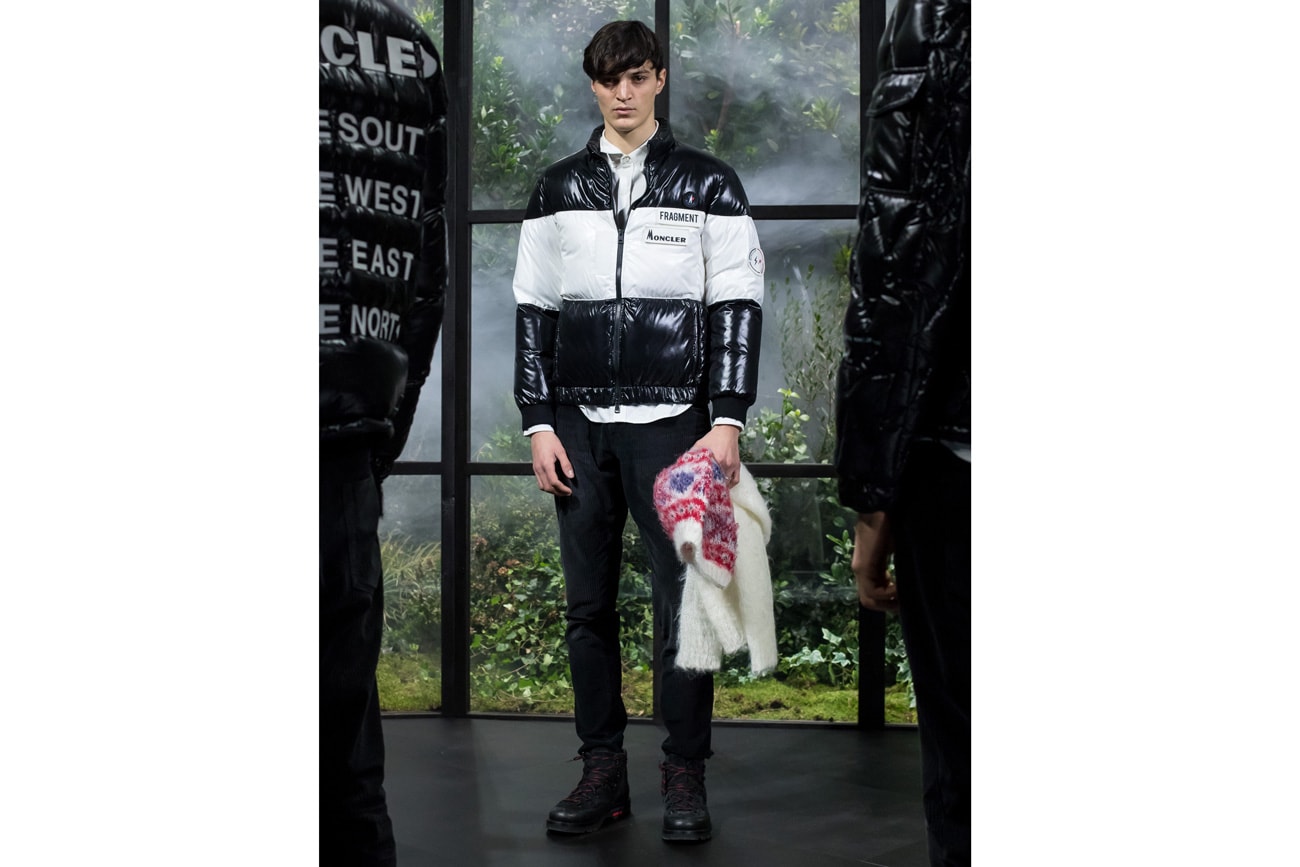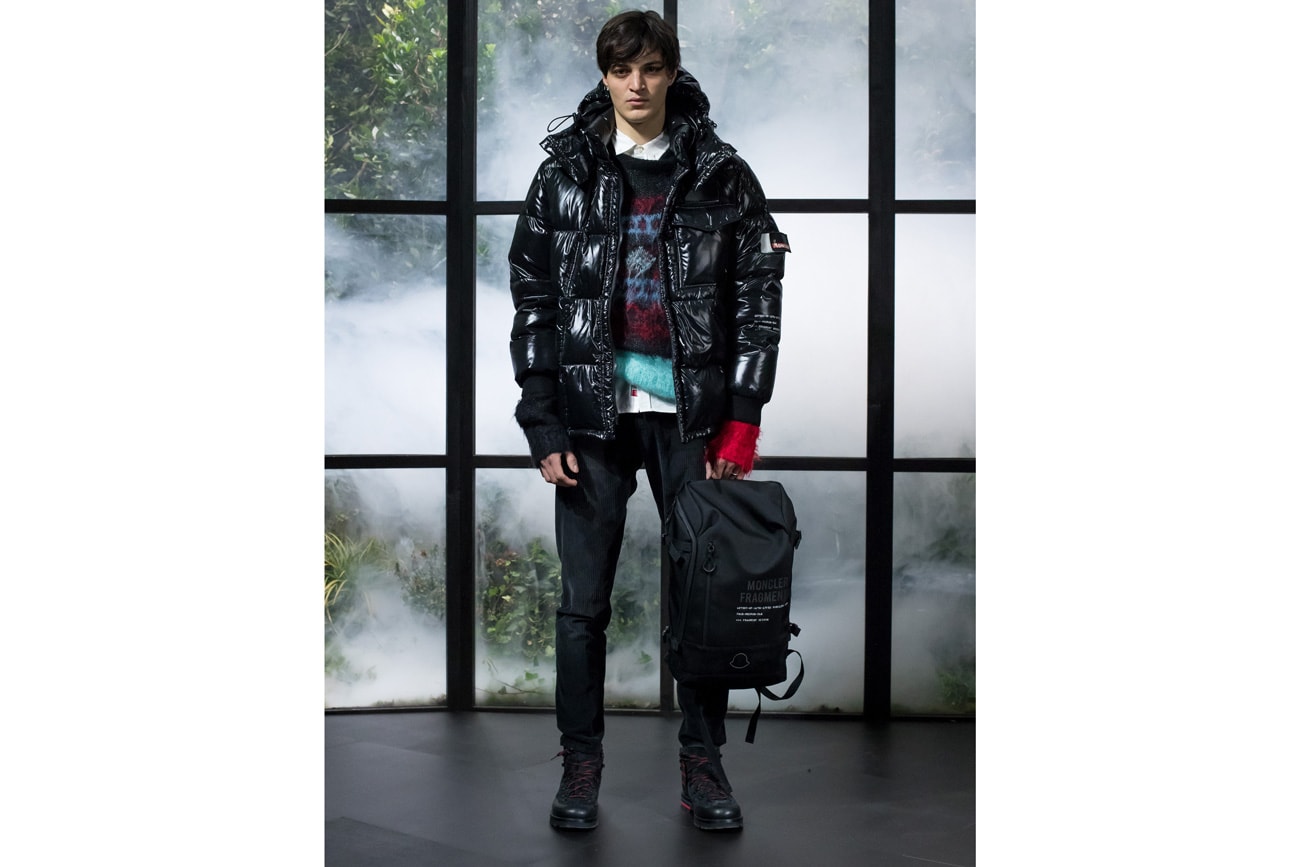 fragment design mastermind Hiroshi Fujiwara takes on a full range of wearables for his Moncler collaboration. Casualwear staples like sweaters, balmacaan coats and M65 jackets all appear, along with a generous portion of heavily-branded outerwear, ranging from coats emblazoned with "BACKSTAGE" to co-branding accented by a shout out to the cardinal directions. Bold reds and blues are elevated with the fragment logo, and plaid shirts are subverted with puffer fabrics, granting them an unconventional, ribbed shape.
Moncler x Palm Angels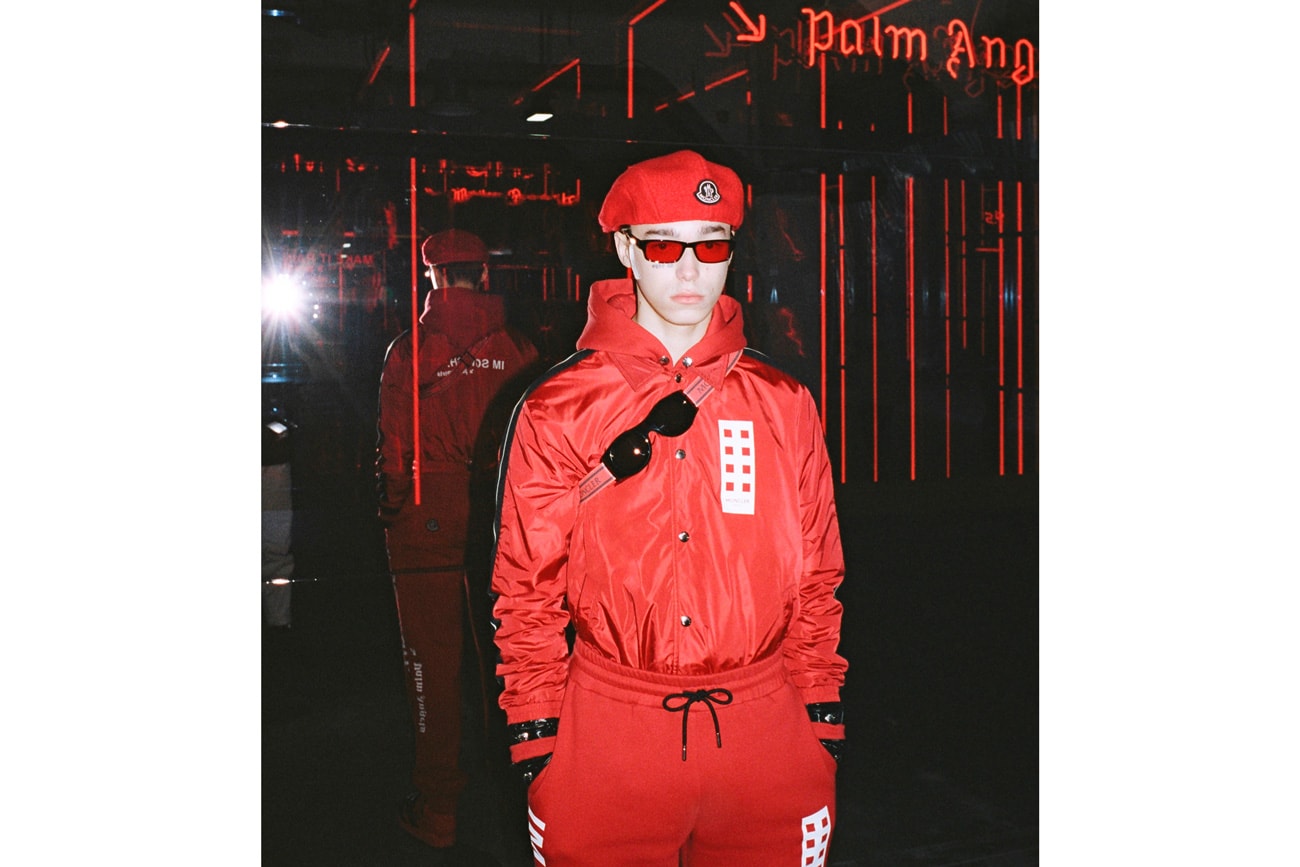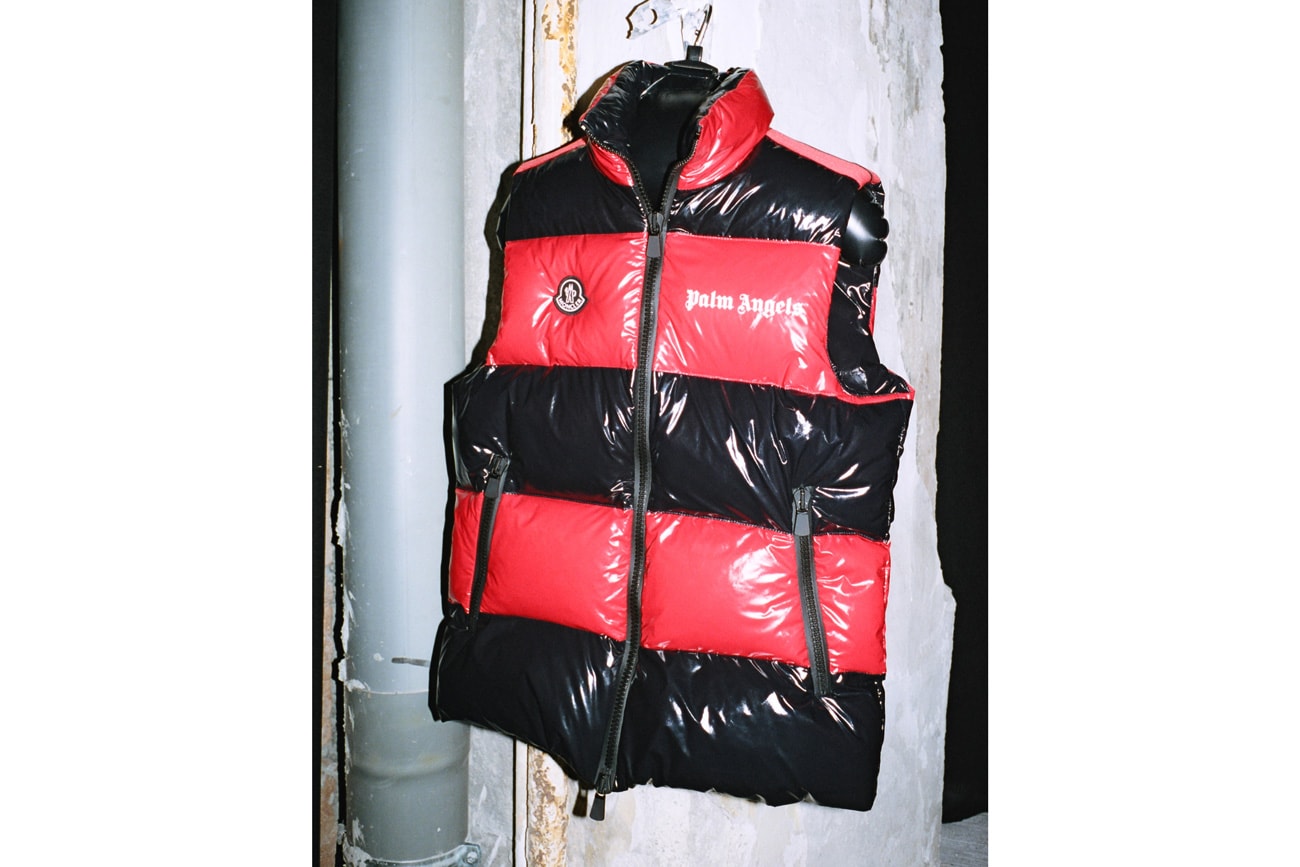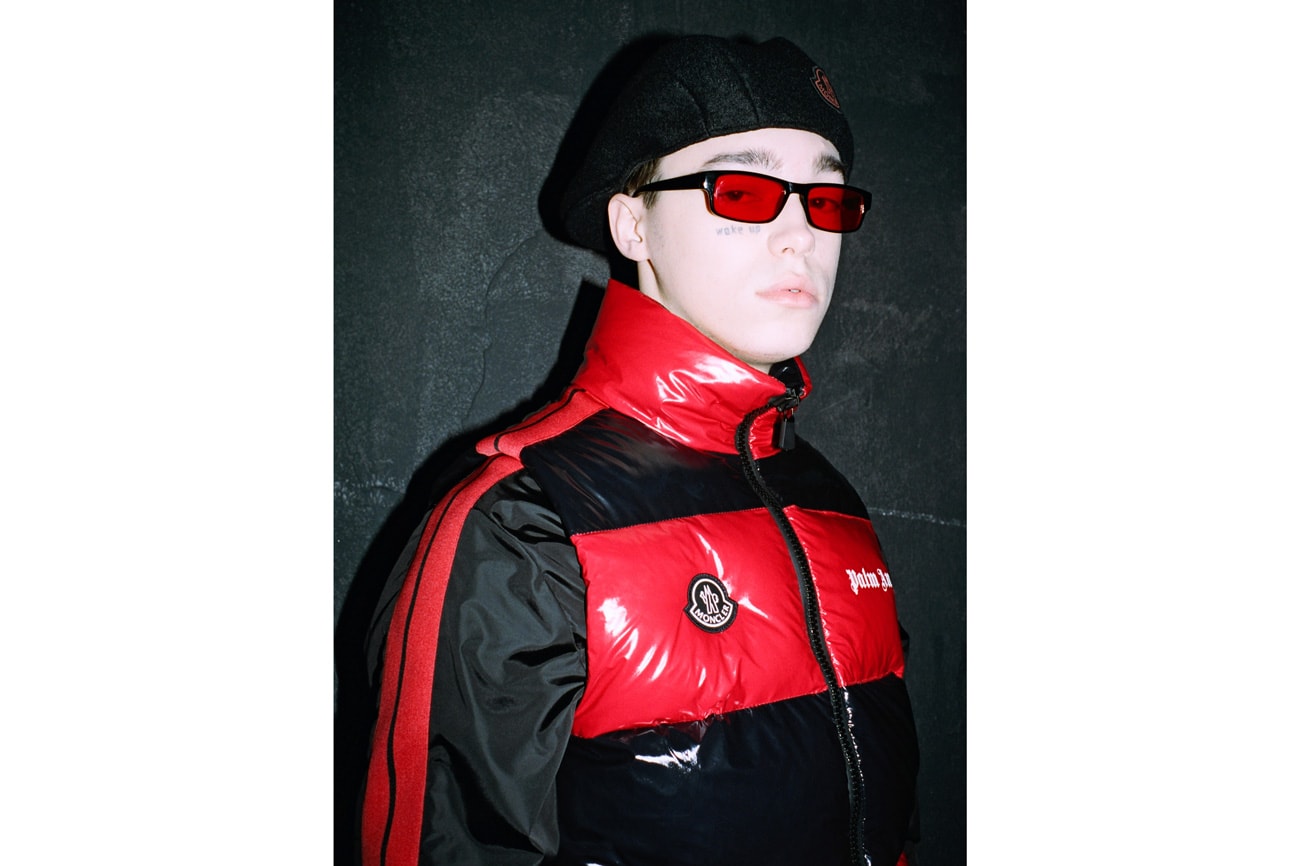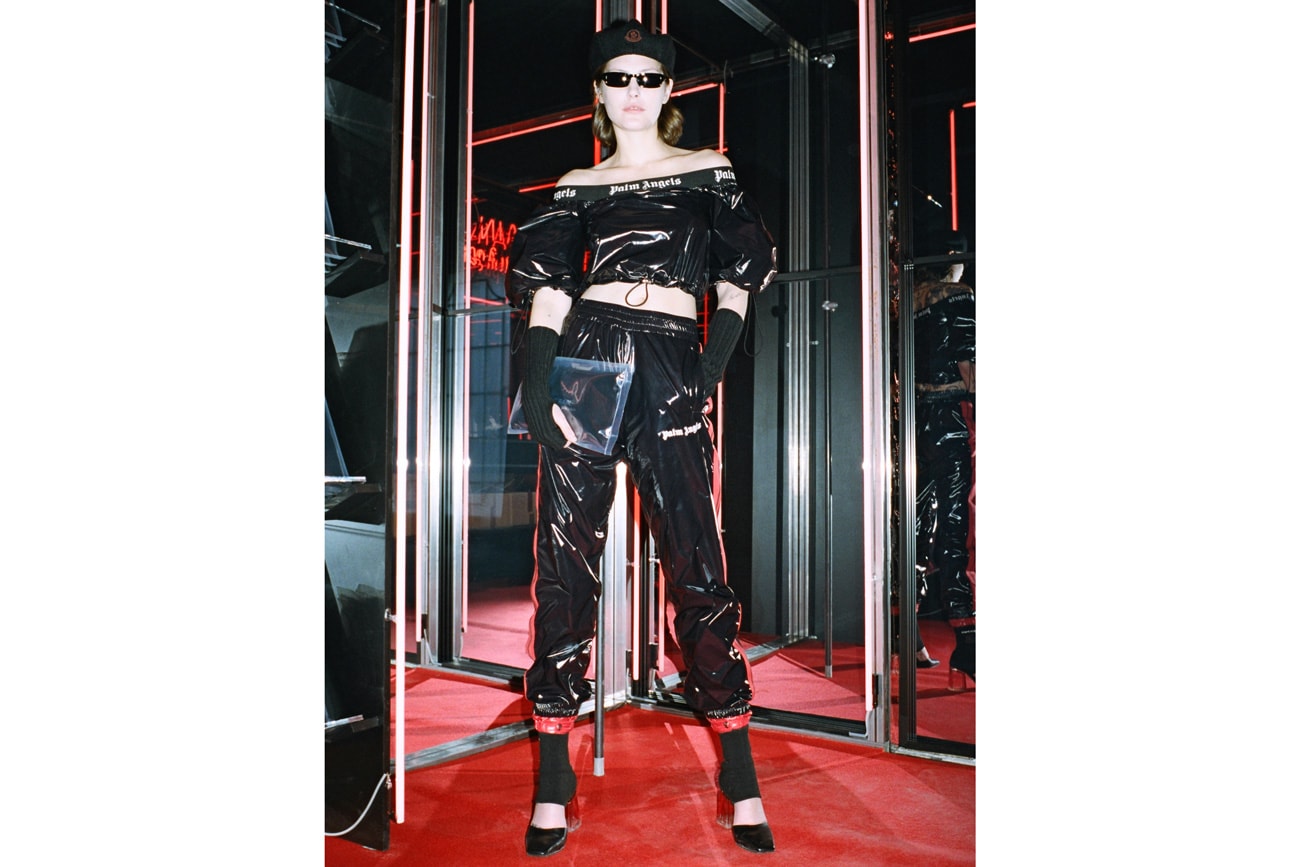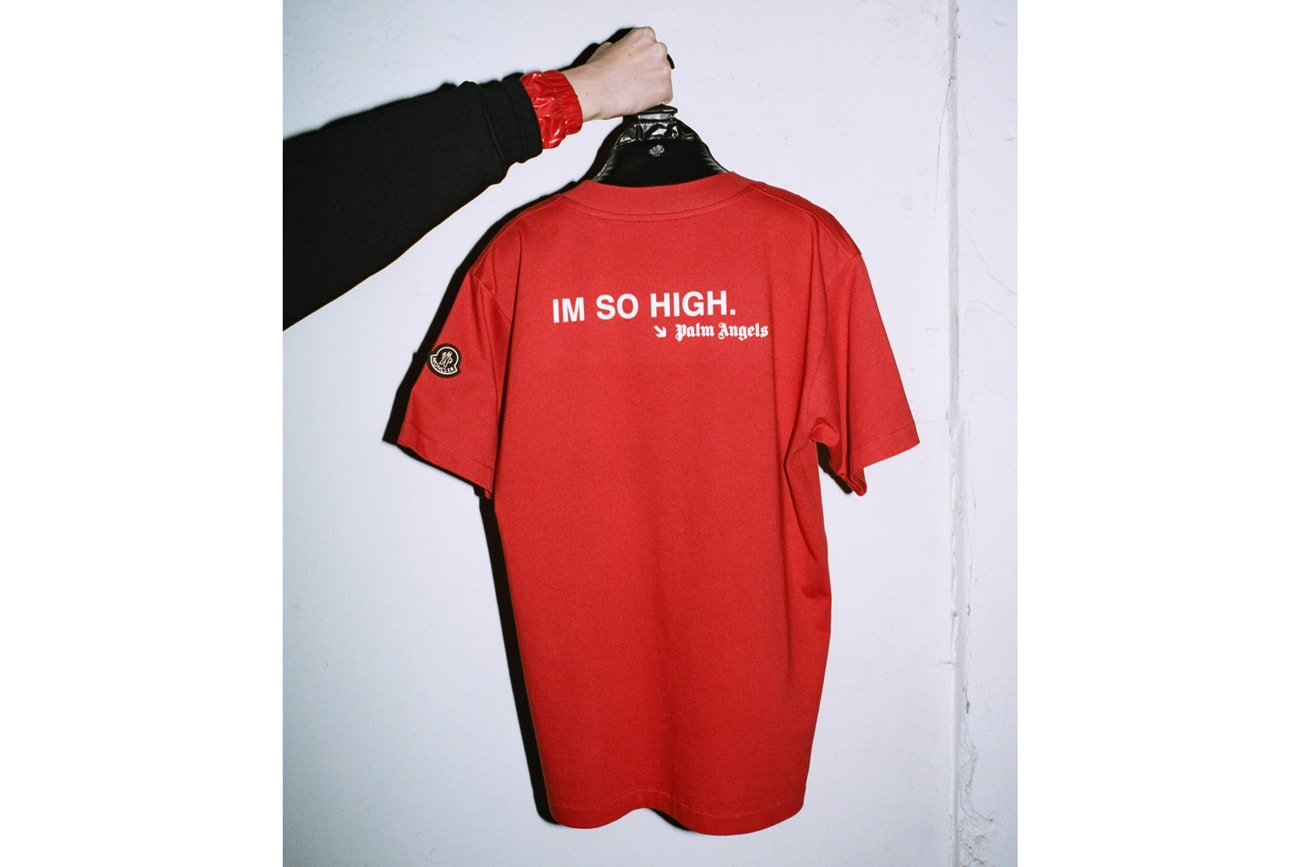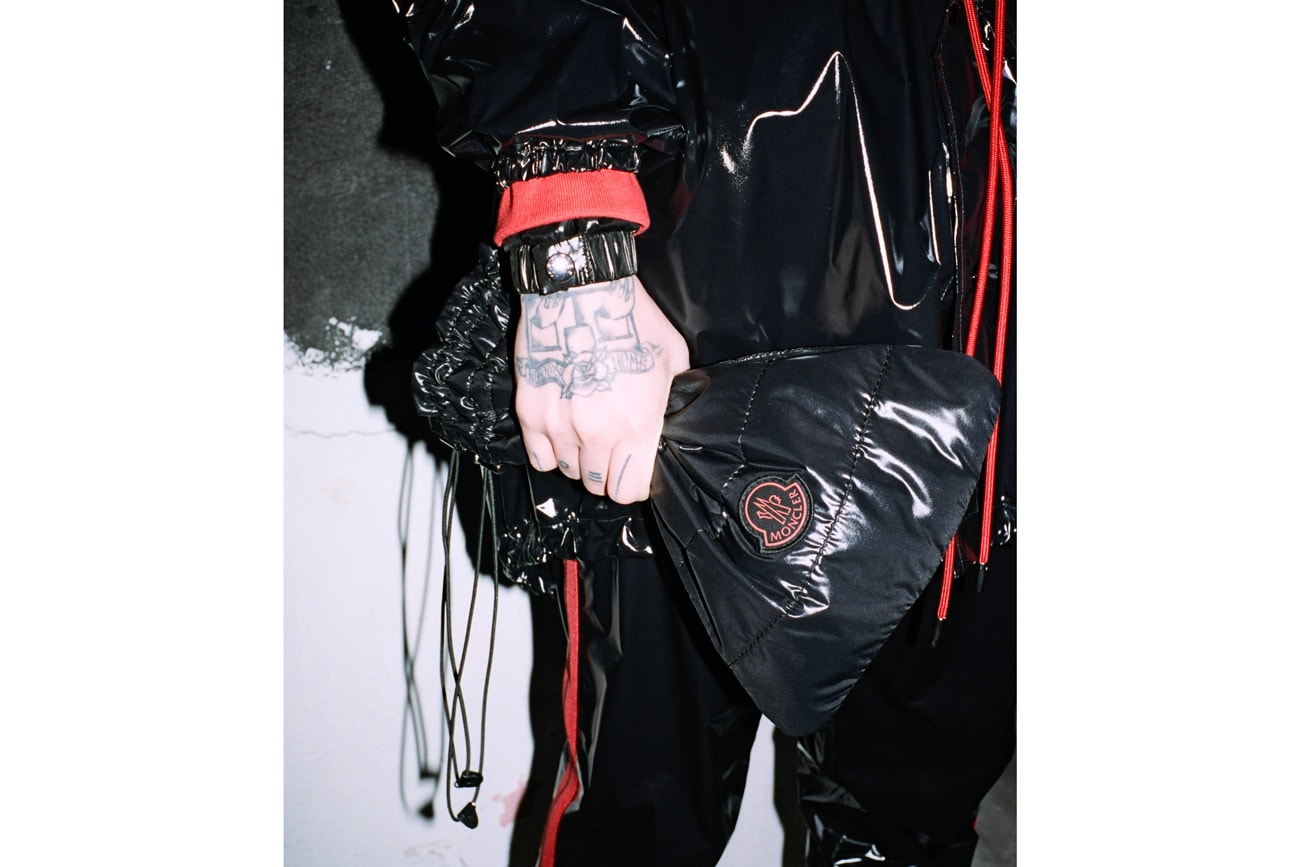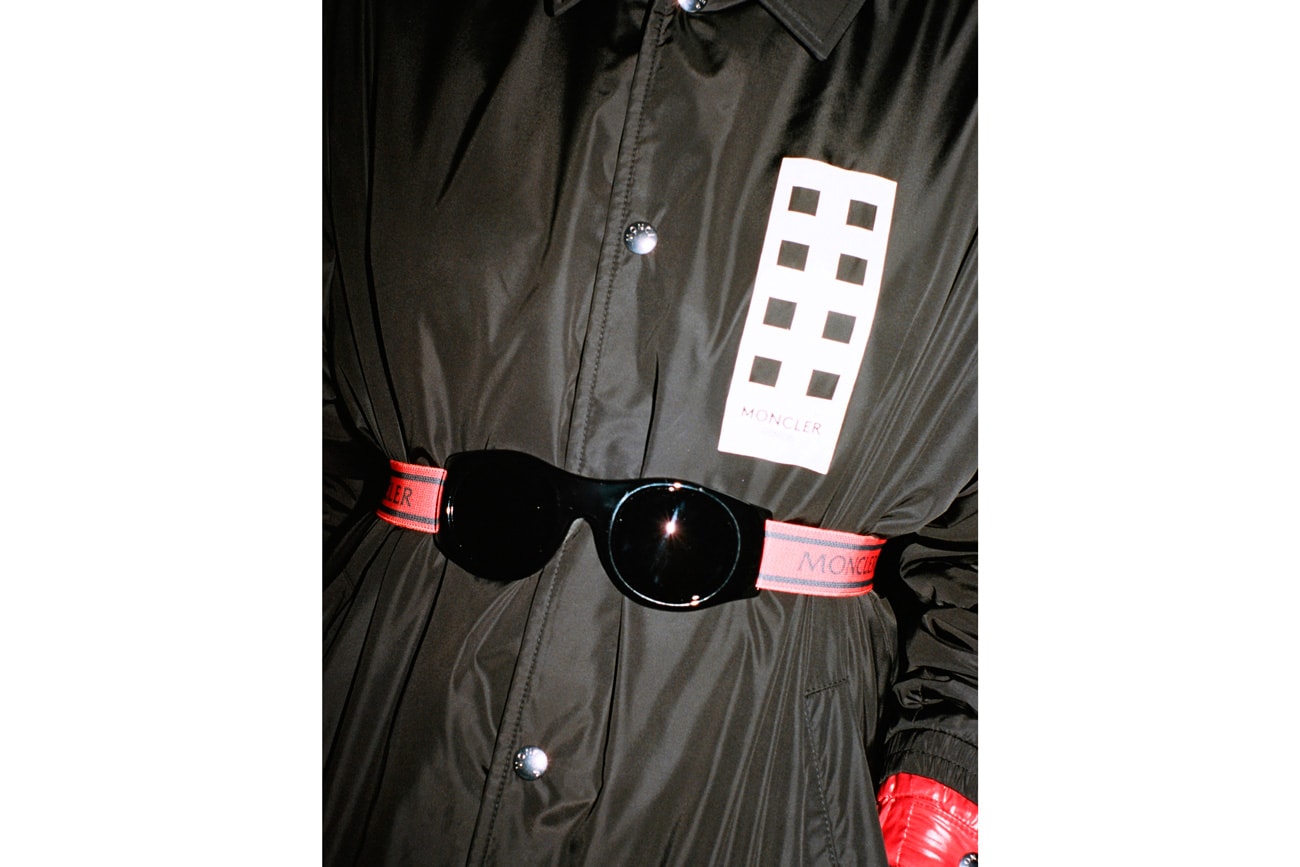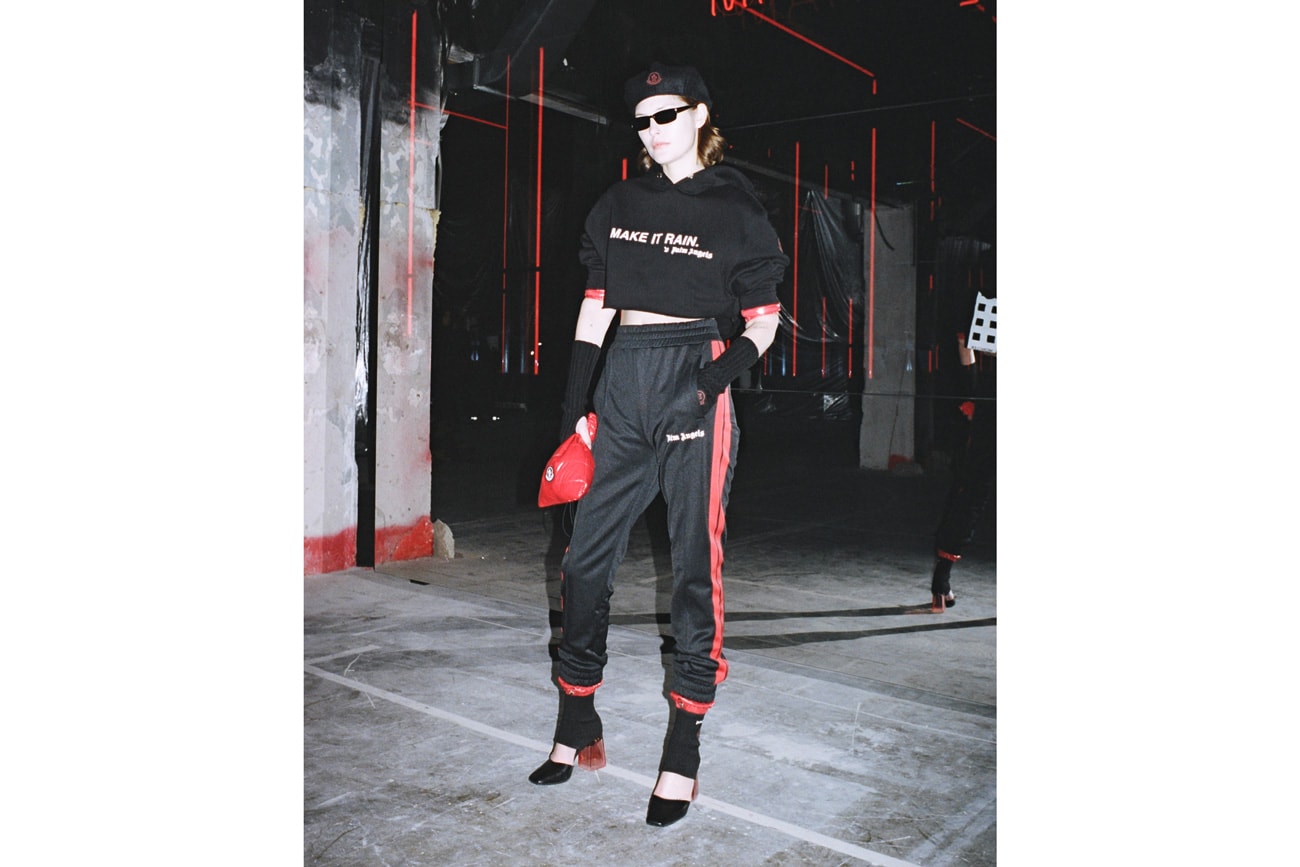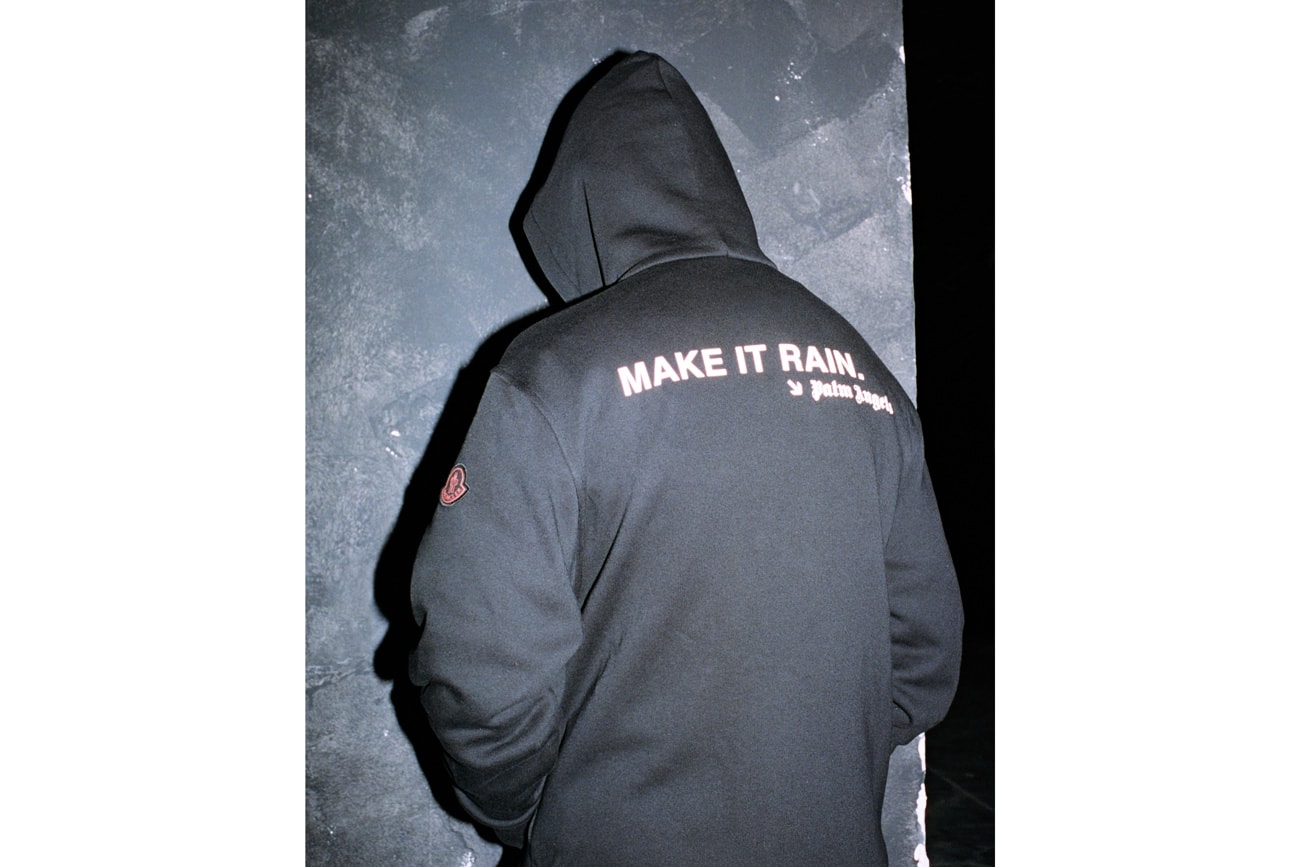 Initially teasing the collaboration on Instagram only days ago, Francesco Ragazzi's full Moncler Genius range is entirely informed by Palm Angels' sensibilities. Comfy red hoodies and track pants offer Palm Angels branding and "IM SO HIGH" verbiage, with the stark red also appearing on a range of puffer vests and jackets. The full range even extends to branded socks, cropped hoodies, track jackets and drawstring puffer bags. Tonal sunglasses and berets complete the expansive selection.