SPOILER ALERT: The Deleted Scene Ryan Coogler Couldn't Keep in 'Black Panther'
"It's one of the most well-acted scenes I've ever been a part of."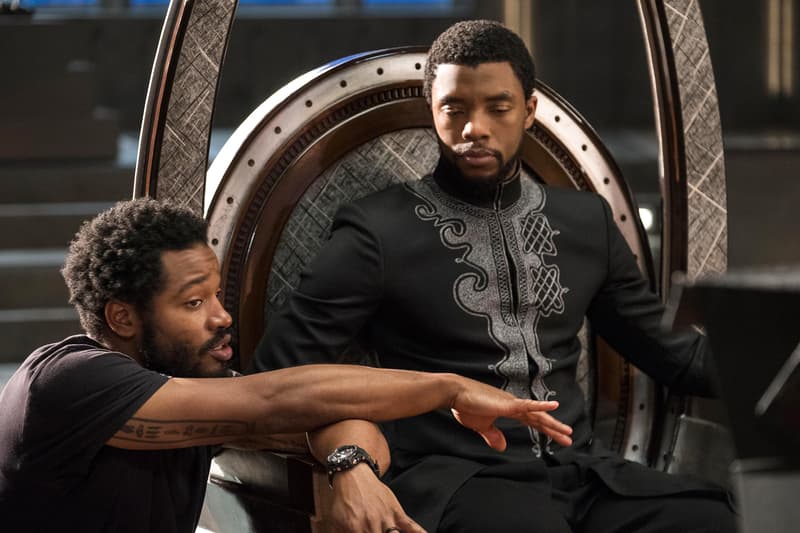 Long before the theatrical cut of Black Panther was ever made, director Ryan Coogler submitted a four-hour cut of the film to Marvel, of which was naturally rejected. However, during a recent interview with Empire, executive producer Nate Moore touched on several crucial moments that were either written or shot that didn't make it into the theatrical cut of Black Panther. Spoilers for plot points in Black Panther below, read with caution.
There's a scene in particular both Moore and Coogler fought over before agreeing to cut to keep the film's pacing tight. There was a key scene between Danai Gurira's Okoye and Daniel Kaluuya's W'Kabi discussing their conflicting opinion of Erik Killmonger before their battle towards the end of the film. It's said it would have emphasized their relationship and foreshadowed their face-off during the third act.
"So in the film it is more than hinted at that they're a couple, but there is a scene directly after Killmonger takes the throne where you hear both characters articulate their point of view as to why they should or shouldn't follow this man and it's one of the most well-acted scenes I've ever been a part of.

Unfortunately, it occurred at a point in the movie where audiences just wanted to get to the resolution and so it slowed down a part of the movie and we were afraid audiences were checking out. We were also afraid if we took it out we're going to ruin this movie—'guys we're going to ruin this movie; let's not take it out.' We didn't take it out for three or four screenings and we finally took it out and I think Ryan and I were probably the last men on that beach saying don't take it out."
Moore assures folks that the scene will be added to Black Panther's extras when the movie's released on DVD in the future. Do you believe they should've kept it? Comment below. In related news, Ryan Coogler penned a thank you letter to everyone who went out to see Black Panther over the record breaking weekend.
Join Our Discussions on Discord
The HYPEBEAST Discord Server is a community where conversations on cultural topics can be taken further.