Gucci's Latest Accessory is a Padlock Featuring an Elegant Clock Face
An unorthodox take on luxury accessories.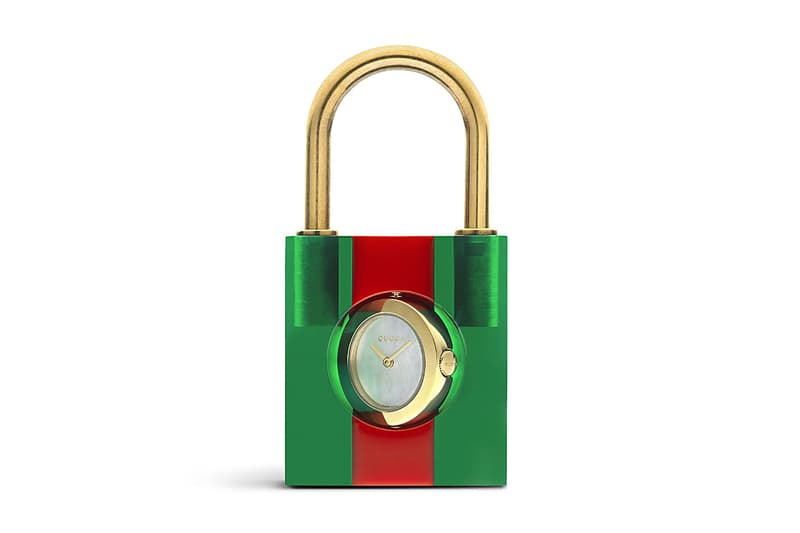 Fresh off the unveiling of Gucci's offering for the Fall/Winter 2018 lineup, the Italian fashion institution has introduced the Padlock mother-of-pearl and leather quart watch.
A unique take on the traditional luxury timepiece, Gucci's Padlock watch prominently features the brand's signature red and black colorway and employs a Swiss-made quartz movement. Outfitted with a mother-of-pearl dial and sapphire crystal glass, the Padlock watch gives collectors a tasteful, creative accessory that's outside the traditional range of high-end accessories. Rounding out the package: a leather holder use as a case. With sales currently soaring, Gucci continues to discover new ways to expand to other sections of the market.
You can check out Gucci new's Padlock watch above, and pick up your own at Selfridges for $685 USD. At the beginning of this month, Gucci spotlighted "romantic rebellion" for its Pre-Fall 2018 campaign.