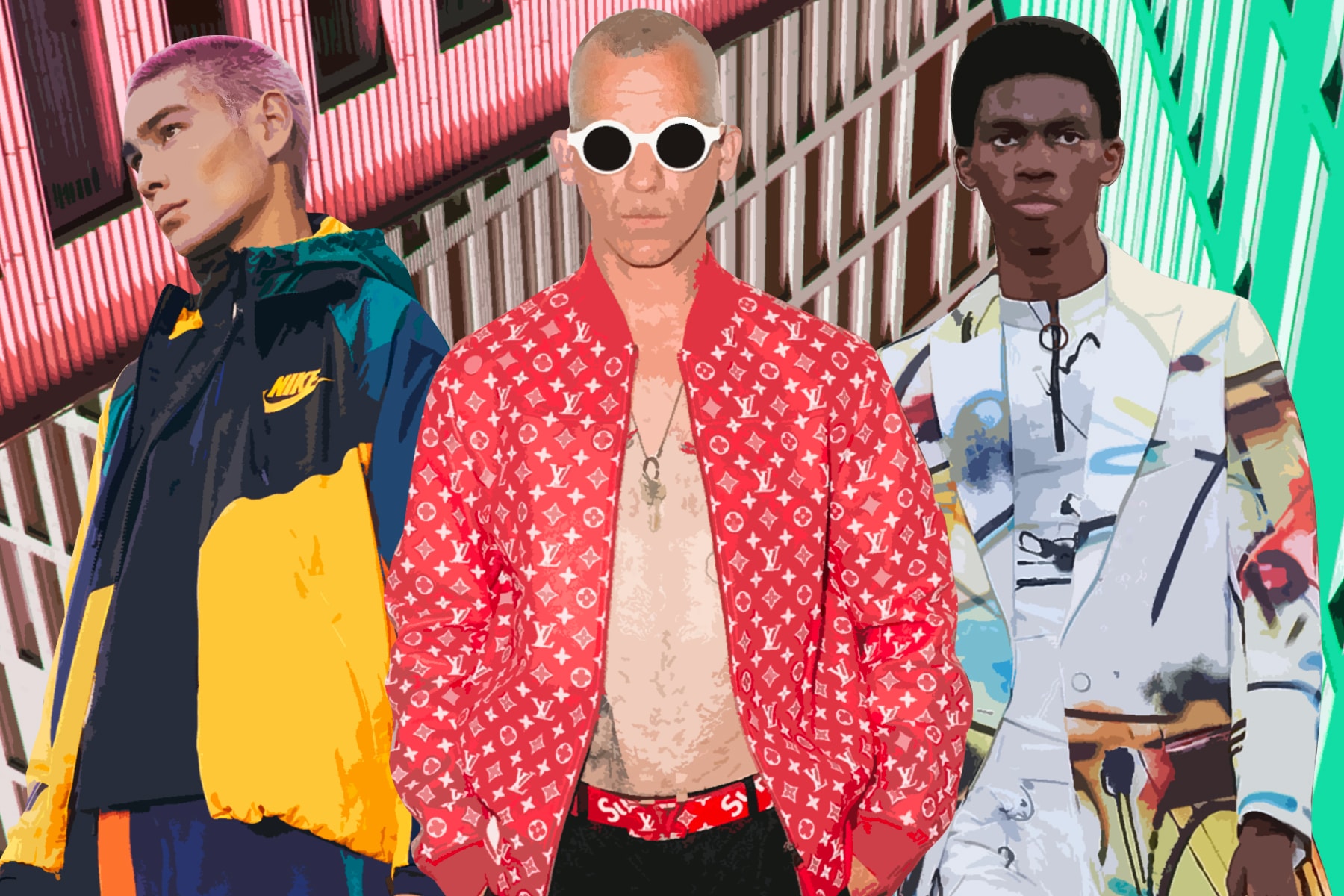 The Biggest Trends of the Decade
The 2010s have been quite the decade in the realm of fashion, with entire infrastructures of how people sell, shop and market products completely upended by the time the back-half of the era rolled around. As online shopping increasingly became the norm, traditional retail began crumbling in its wake, leaving once-favorite stores like Toys "R" Us and Barneys folding before our eyes. But as with many endings, this phenomenon simply ushered in a new beginning: the rise of e-commerce.
Suddenly, fashion became more democratic than ever as labels opened up websites and social media outlets like Instagram and Facebook created new portals for sharing and consuming fashion. Not only did this bring the everyday style of popular musicians like Kanye West and Pharrell to the digital screens of fans around the world on a consistent basis, but it inspired brands to expand their ways of thinking. Those changes resulted in unprecedented collaborations and product launches, which continues to be the norm today in an effort to keep consumers' attention.
UGG, as a leading example, transcended its celeb airport-wear affiliation and became a highly-coveted fashion partner by the end of the decade. Its collaborations with BAPE, NEIGHBORHOOD and Heron Preston are just a few of the capsules from this season alone, which simultaneously cement the ever-growing affinity for streetwear. The '90s era in itself has also received a surge of love in the last few years, with the previously tossed-away logomania trend coming back in full force.
More contemporary concepts found their footing in the fashion space as well. Post-modernist dressing made room for deconstructed apparel and footwear from the likes of Off-White™ and Vetements, while unisex dressing also exploded as gender-nonconforming ideals became widespread. Meanwhile, conscious fashion remains an equally pressing topic as issues such as sustainability and inclusivity force brands to "stay woke." Amid it all, the decade's favorite color — "Millennial Pink" — crept its way into collections, logos and boutiques alike, its popularity providing at least one agreeable aspect for the industry.
Read on for more of HYPEBEAST's breakdown of the 10 biggest fashion trends of the decade.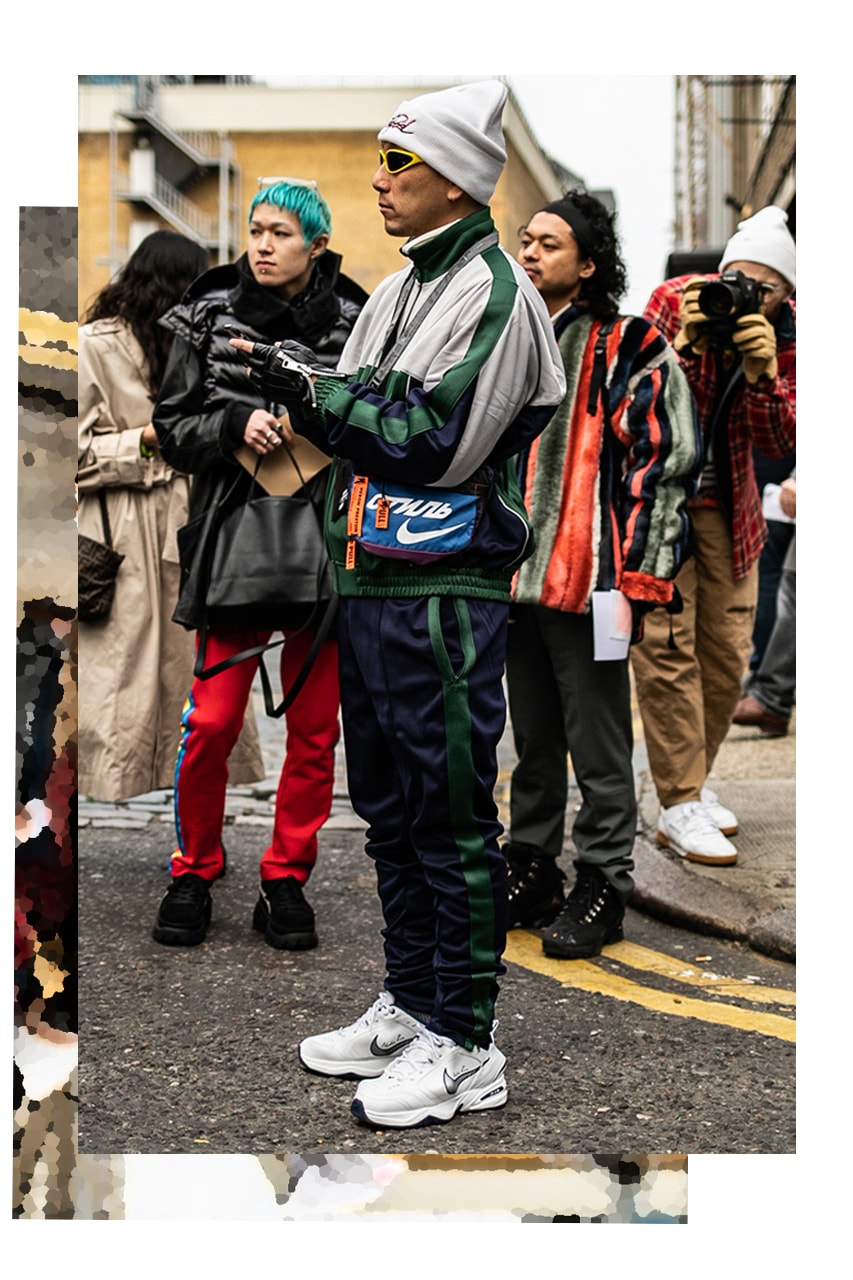 Athleisure
Near the beginning of the decade, technical and athletic attire suddenly became everyday wear — and never quite left the scene. Yoga pants and leggings exploded under brands like Lululemon and Athleta, becoming the go-to style for women from the gym to the grocery store. Eventually, the one-note look evolved and took on a life of its own, becoming adopted by all genders and blurring the lines between sportswear and lifestyle pieces. Over the course of the decade, celebrities, athletes and companies alike have all played their role in cementing the trend as a bonafide way of dressing.
Kanye West had a heavy hand in making sweatsuits and his ever-popular YEEZY sneakers a coveted luxury look, as he was constantly snapped by the paparazzi in his signature get-up over the years. The NBA's infamous "Allen Iverson" rule (first implemented in 2005) sought to tighten up the league's dress code, putting the spotlight on players like never before as cameras panned up and down their outfits when they arrived for games. In turn, fans worldwide gleaned fashion inspiration from players like LeBron James, Dwayne Wade and Carmelo Anthony, who increasingly ramped up their looks as pregame fashion became more accessible with the help of social media, often styling their conservative suits with custom sneakers or donning elevated sportswear labels like Ovadia & Sons. Brands, meanwhile, brought on a surge of superstar endorsements that strayed away from traditional athletes, with prominent examples being Rihanna's Fenty x Puma line and adidas' recent partnerships with Beyoncé's Ivy Park line and beauty entrepreneur Kylie Jenner.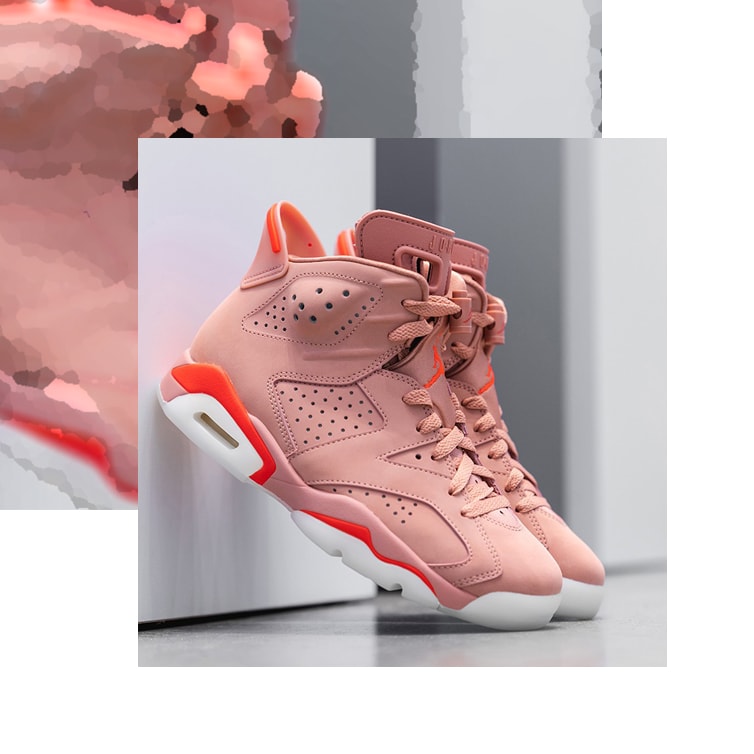 Millennial Pink
Bags, clothes, cafes, stores — dip it in this peachy, pastel shade and it was bound to become an Instagram-worthy post. Initially dubbed "Millennial Pink" by an article on
The Cut
(which followed behind
Pantone's "Rose Quartz"
color of the year for 2016), the frothy pink tone eventually made its way into the marketing for brands like
ACNE Studios
and even
Pepsi
.
AMBUSH
dabbled in the hue with its
retro track jacket from Spring 2018
, while Air Jordan got in on the mix earlier this year through its
Air Jordan 6 "Millenial Pink"
collaboration with
Aleali May
. And while the color has slightly waned since its initial burst, it certainly hasn't completely dissolved. Spring/Summer 2020 menswear shows including
Jacquemus
,
Dior
and
Loewe
were sprinkled with the soft pigment throughout.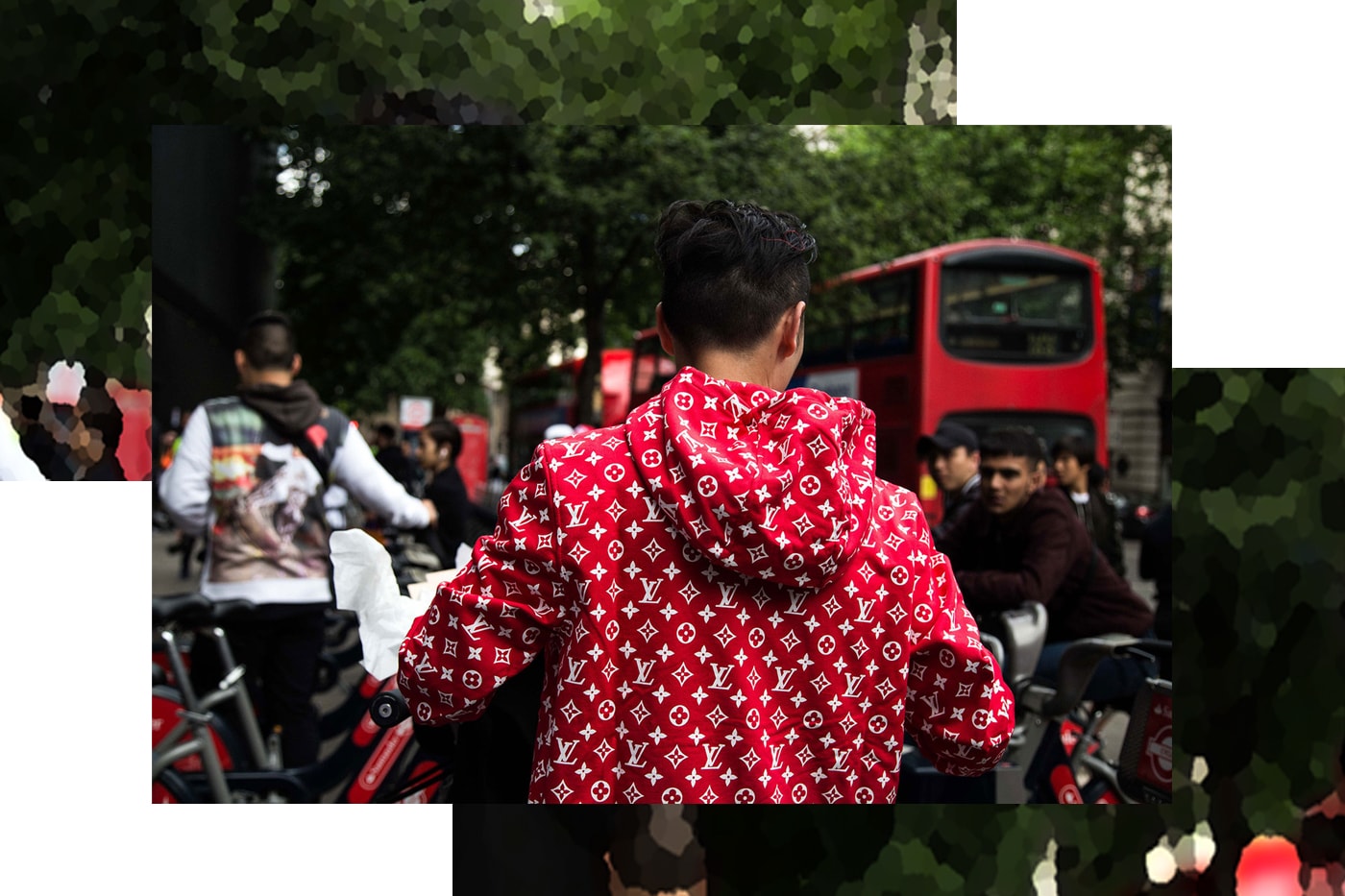 Fashion Collaborations
This once-innovative concept exploded over the decade to become the norm for seemingly every brand. Earlier iterations yielded streetwear-meets-hype artist collaborations like BAPE and Pharrell's 2006 Roadsta shoe and Kanye West's footwear capsule with Louis Vuitton in 2009. But eventually, the collaborative landscape transcended sneakers and opened up to entire apparel and accessory collections, making the once-novel idea a common marketing tool throughout the 2010s.
adidas has hit on the trend in several ways, syncing up with designers such as Raf Simons and West for long-term partnerships that continue to be refreshed (the latter's YEEZY label still reigns as one of the most powerful footwear brands today). And while Supreme pioneered a collaborative business model long before the decade began, the last 10 years brought on its expansive and wildly popular collection with Louis Vuitton in 2017. Moncler effectively moved the concept forward in 2018 with the launch of its Genius project, a rotating collective of designers that interpret the label in their own way.
Regardless of the collaboration frenzy, big names and the right match-ups still prove strategically successful. Pharrell, adding to several partnerships over the last ten years, launched a highly-anticipated capsule with Chanel just this year — though arguably his $1,000 USD adidas Human Race NMD from 2017 is still his most popular piece with the French luxury house. And West's Louis Vuitton sneakers easily retail for thousands of dollars on resale sites like StockX and Stadium Goods to this day.
The Kanye (and Kim K.) Look
No matter how the world may feel about them, the husband-wife duo that is Kanye West and Kim Kardashian embody every bit of the term "influencer." Who knew sweatpants and sneakers in minimalistic shades of nude would become one of the decade's most coveted "it" looks? Apparently, West had the foresight and after getting hitched to Kardashian in 2014, the wealthy partners couldn't seem to get enough of lounge wear. With more than 180 million followers combined across their social platforms, it's more than arguable that they inspired a storm of copycat dressers from fans worldwide.
In fact, the two were so enthralled with their own influence that West staged a campaign full of Kim K. copycats for his YEEZY SEASON 6 collection in 2018. Plus, the income figures only support their global reach. As reported by Forbes, Kardashian is ranked No. 26 in the top 100 highest paid celebrities with a networth of $72 million USD, while West landed at No. 3 with $150 million USD (though he's reportedly on the verge of billionaire status). It's not for everyone, however. One Instagram user recently commented on the family's annual Christmas photo: "They'd look better if they stop letting Kanye dictate what they wear."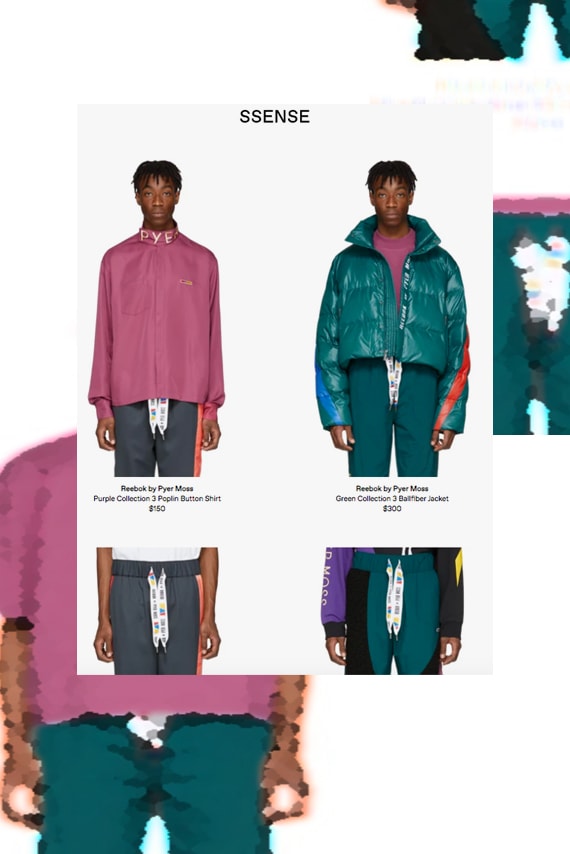 The Rise of Indie and E-Commerce Brands
It's been a dismal decade for brick-and-mortar retail, which rapidly became an archaic model as e-commerce shopping steadily increased under leaders like Amazon and eBay. The traditional store landscape had become so void that the Wall Street Journal reported U.S. mall vacancies at a seven-year high by October 2018, eventually forcing once-staple shops such as Gap, Toys "R" Us and even this year's shocker, Barneys, into the dreaded "retail apocalypse." Even the super-accessible Foot Locker was overturned as the go-to for sneakerheads, as more niche and exclusive outposts like Flight Club, Stadium Goods and KITH began to cramp its market share.
The store closures have only persisted, with more than 9,300 announced for this year alone, according to Business Insider. But there is hope yet, as companies have started realizing if you can't beat 'em join 'em. Foot Locker, for example, invested $100 million USD in Flight Club parent GOAT Group in February in order to "utilize their best-in-class online marketplace." Other savvy retailers have begun trying on "experiential retail" in the back-half of the decade, allowing brands to revamp their existing spaces with innovative in-store activations that align with the times. Meanwhile mobile commerce, like Instagram's new in-app shopping platform, is swiftly burgeoning as the next hot method.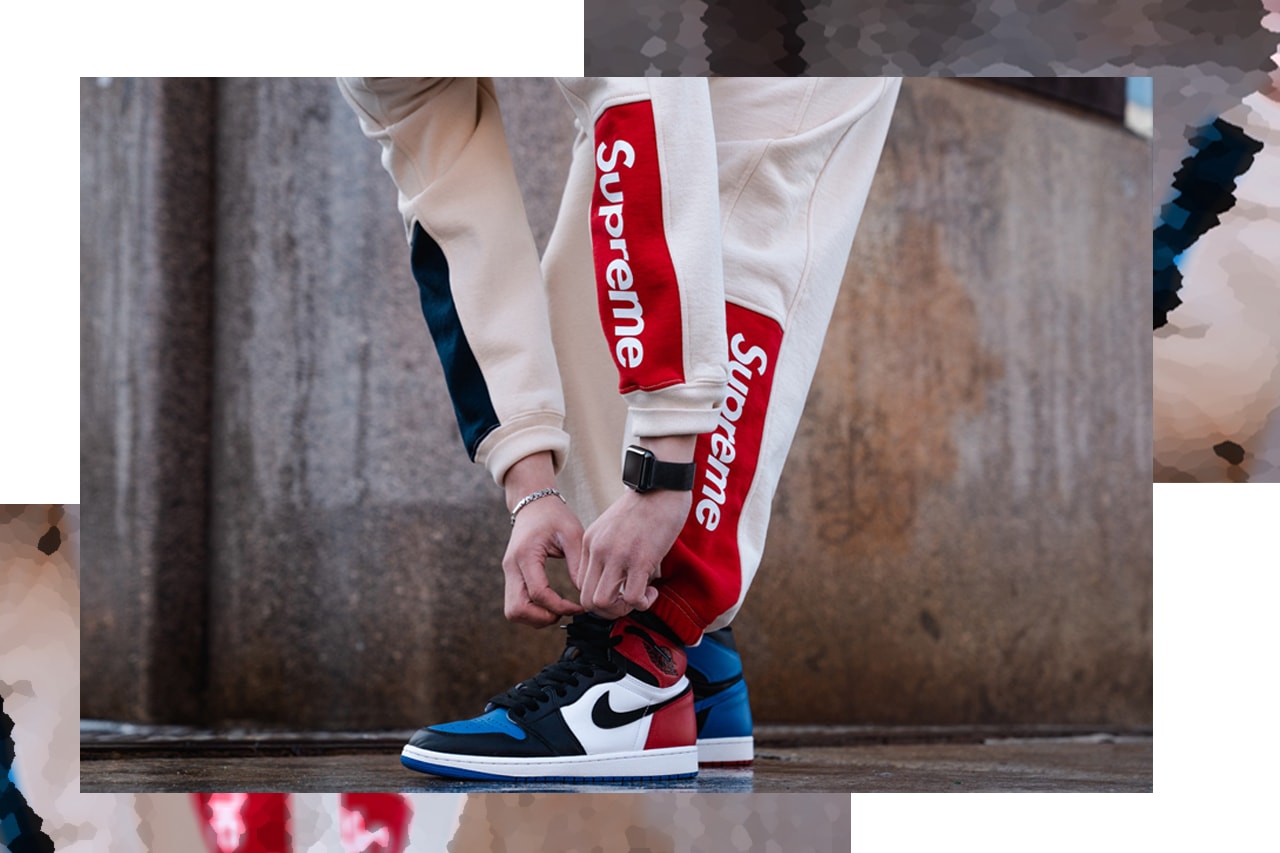 Streetwear
The category in itself is no novelty, having been around for decades already, but as athleisure seeped its way into the mainstream so followed labels like Off-White™ (founded by Virgil Abloh in 2012) and Vetements (founded by Demna Gvasalia in 2014) as the norm from the office to the actual streets. Authentic skate brands like Supreme and Palace have reaped the benefits and remained at the forefront as both loyal fans and bandwagoners seek a slice of cool. At the same time, some of the era's leading Black designers have also been revived thanks to emerging names and a boost from the '90s trend.
Karl Kani relaunched his namesake venture in recent years, while Kerby Jean-Raymond's Pyer Moss has collaborated with Sean John, FUBU and Cross Colours in its ready-to-wear collections. Runways worldwide have also embraced the sportier aesthetic, effectively merging the worlds of luxury and streetwear into the assemblage it's become today. Demna Gvasalia's creative director appointment at Balenciaga in 2015 certainly made waves, while Virgil Abloh's as the artistic director of men's at Louis Vuitton in 2018 all but cemented streetwear's impact. Even this month, Dior confirmed its upcoming collaboration with Shawn Stussy for Fall 2020.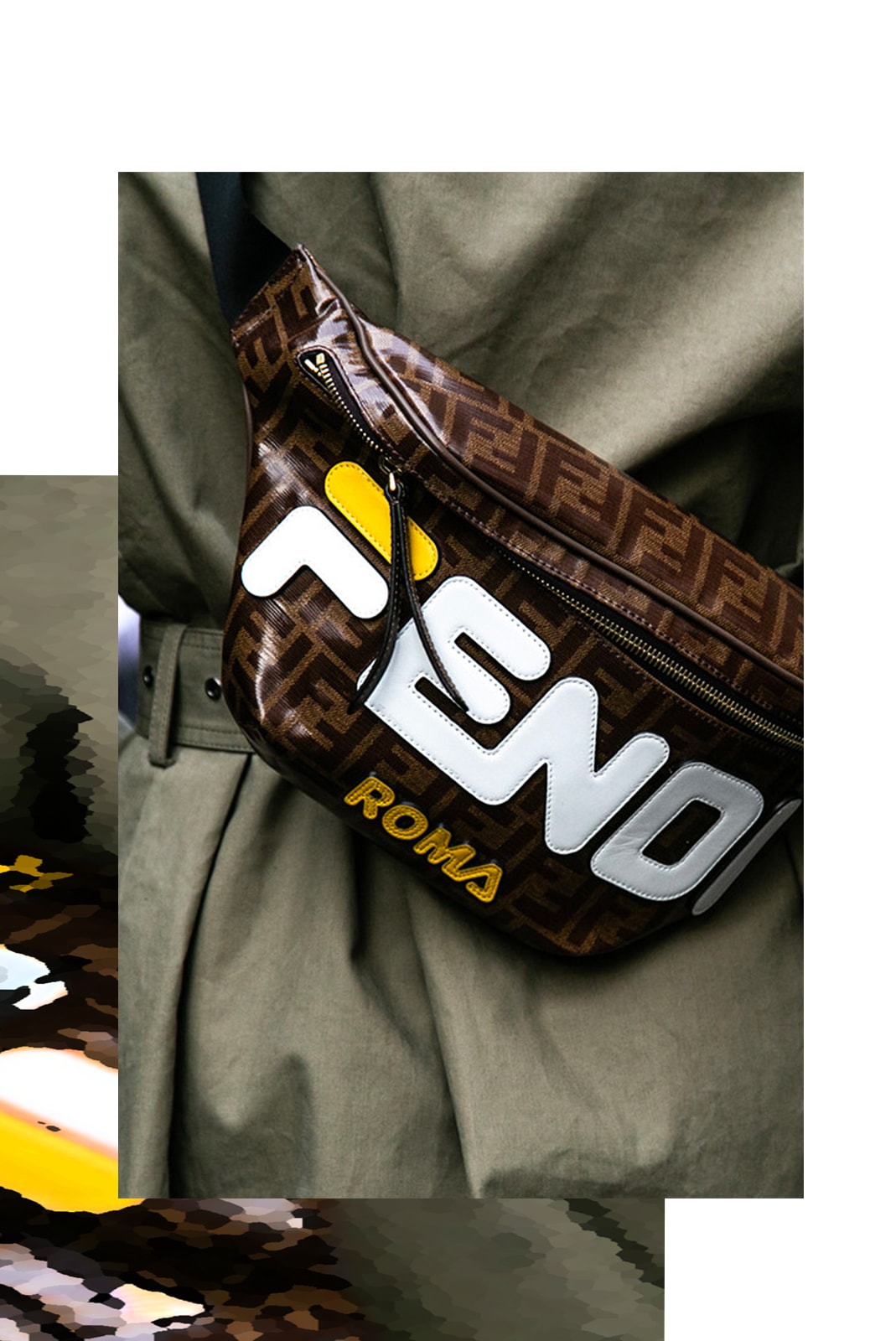 Logomania
The '90s came back in full force over the last couple of years, with nostalgic logo prints dominating the Fall/Winter 2018 runways for the likes of Fendi, Versace and Burberry. Throwback apparel and accessories like fanny packs and dad shoes were plastered with repeating brand emblems, recalling the retro trend's glory days. Creative director Alessandro Michele at Gucci has particularly delved into the aesthetic, presenting exaggerated and flamboyant takes on the label's signature "GG" emblem since his appointment in 2015.
But fashion brands even went so far as to align with some of the most recognizable logos in the land by partnering with megacorps like Coca-Cola and Disney. The former's signature red branding made its way onto product for KITH, atmos Lab and more over the last few years, while the latter celebrated its 90th anniversary throughout 2019 with partnerships including FACETASM and BAIT among others.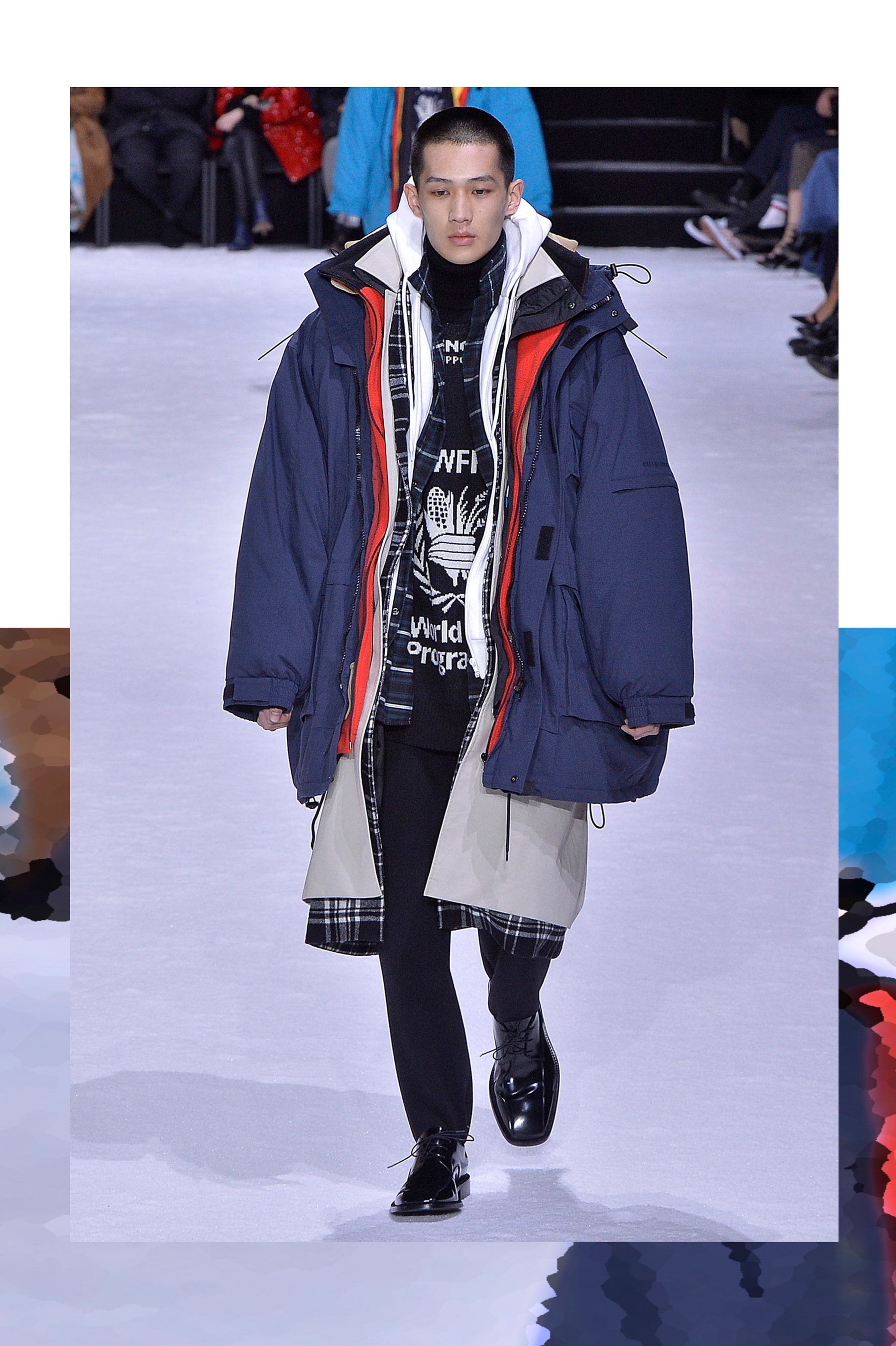 Post-Modernist Fashion
Virgil Abloh x Nike's "The Ten" debut in 2017 helped usher in the contemporary trend of postmodernism, as Abloh's signature deconstructed approach with the Off White™ x Air Jordan 1 and other kicks dominated the conversation. In ready-to-wear, designers like COMME des GARÇONS, Yohji Yamamoto and Rick Owens have been lauded for their avant-garde collections throughout the decade, so much so that CDG's Rei Kawakubo even got her own retrospective, Art of the In-Between, at New York's Metropolitan Museum of Art in 2017.
The affinity for unisex dressing has also become prominent in the postmodern regime, as gender roles have become all but void during the mid to back-half of the decade. Jonathan Anderson was well ahead of the curve with his proprietary label JW Anderson, which presented garments like tube tops, leather mini dresses and ruffled trousers back at his Fall/Winter 2013 menswear show. Fast-forward and a bevy of others have dabbled with non-gender offerings, with Balmain and PUMA even linking up recently for a Spring/Summer 2020 boxing-inspired collaboration.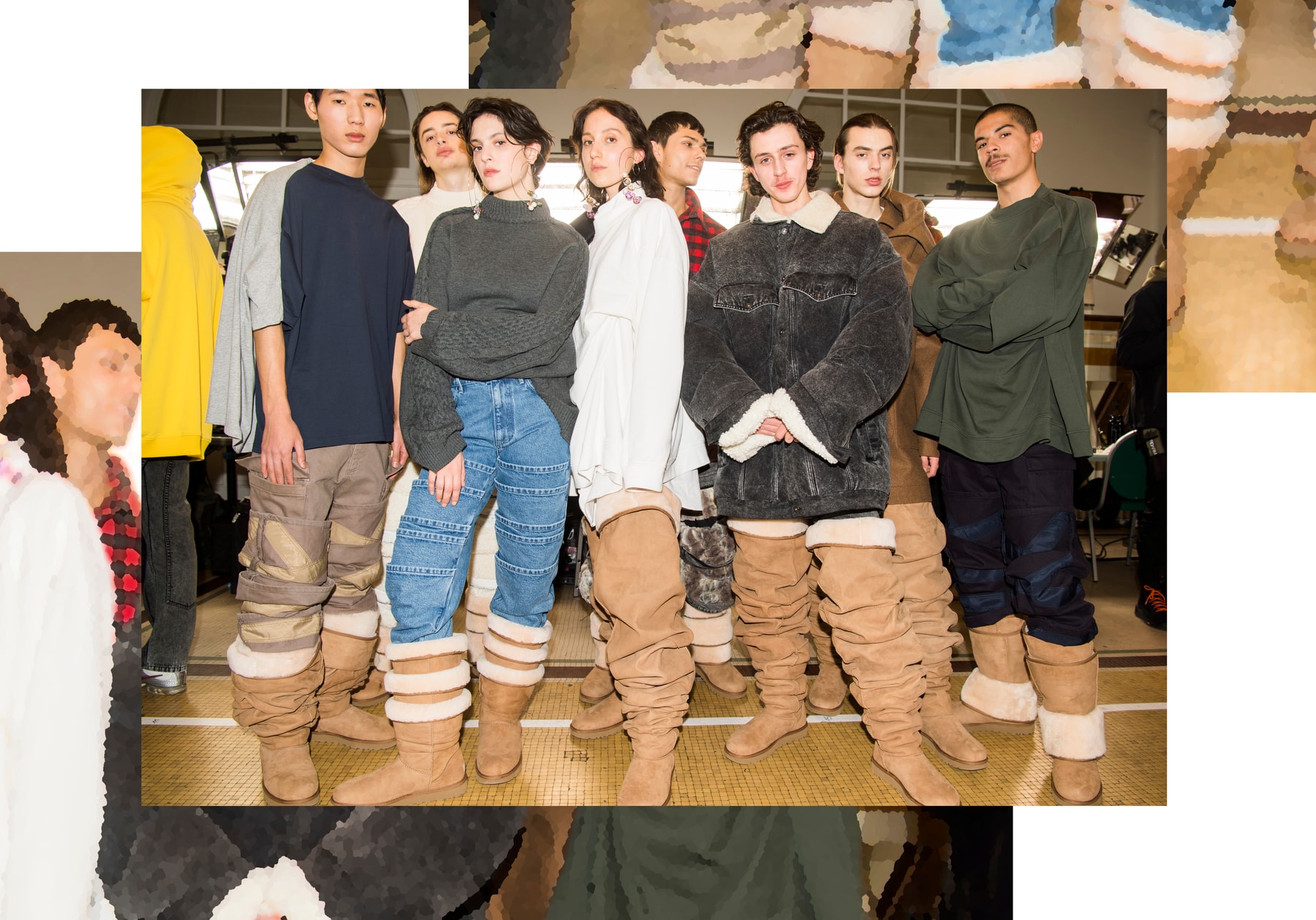 Ugly Shoes
When did Crocs become cool? Several times if you ask brands such as ALIFE, Christopher Kane and Balenciaga, the latter of which shook the scene in 2018 with its platform edition. And somehow, they're still rolling right along — similar to those chunky dad sneakers that haven't seemed to slow down in popularity. Hefty silhouettes like the FILA Disruptor, Nike Air Monarch IV and another Balenciaga take, the Triple S, were the street style shoes of choice, with the Disruptor having won Footwear News' shoe of the year award in 2018.
The trend proved so popular that it also sparked attention in the music world, and Post Malone jumped in on the Crocs action with several collaborations including the latest release earlier this month. All the while, UGG received its fair share of shine throughout the decade by linking with the likes of 3.1 Philip Lim, Y/Project and sacai. This year, the brand even tapped Lil Wayne to star in its collaborative campaign with BAPE.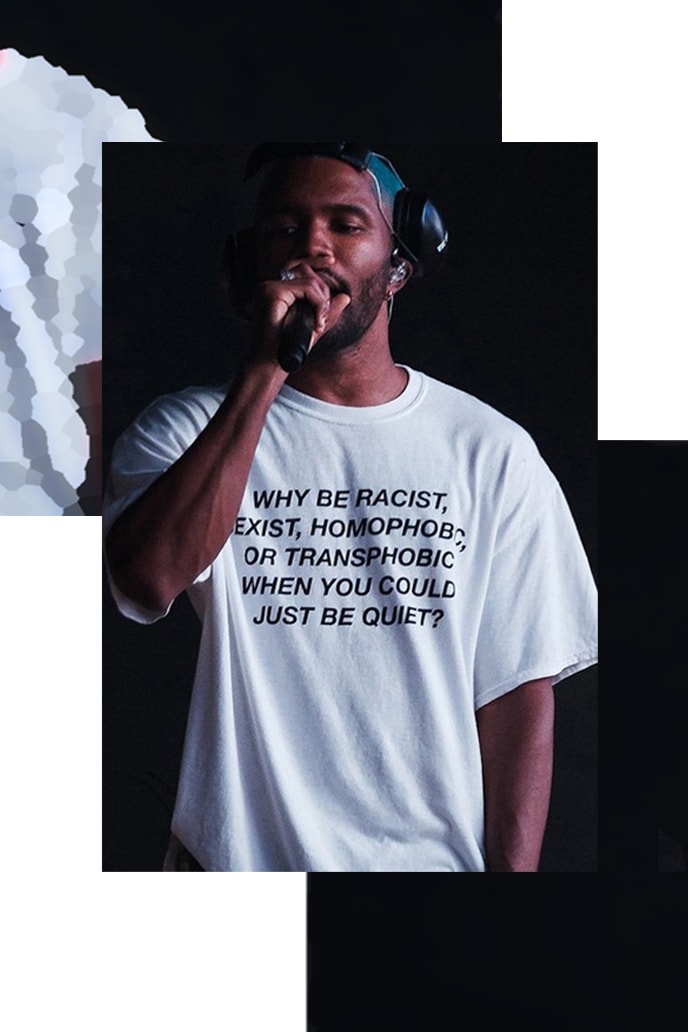 Conscious Fashion
In an era where "staying woke" is as much an expression as it is an actual lifestyle, one of the most pressing trends in the industry has become conscious fashion across several major areas: sustainability, politics and inclusivity. The political side of things was perhaps the earliest to rear its head toward the middle of the decade, with high-profile figures, designers and more staging pointed fashion statements. Andre 3000 wore 47 printed jumpsuits throughout his 20-year reunion tour for Outkast in 2014, which were famed for their unabashed social commentary like "big girls are beautiful to me" and "make love like war." Prabal Gurung also had no qualms about voicing his opinion early on, delivering graphics that read "Revolution Has No Borders" and "I Am an Immigrant" during his Fall/Winter 2017 finale.
Sustainable messaging was right on its heels as the dark inner-workings of fashion (particularly the "fast" category) came to light under tragic events like the deadly Rana Plaza collapse in 2013 (companies including Mango and Zara parent Inditex were reported to be affiliated with the factory). It's only sparked a stream of eco-friendly efforts as the trend has become a full-blown movement, and some leading names like Stella McCartney have centered its brand ethos around the green efforts. As the looming Climate Crisis paints a bleak future for the environment, sustainability has become a mandate more than ever, with the United Nations' recent charter to achieve "net-zero" emissions by 2050 pledged by Nike, Moncler and more.
Last but certainly not least, the calls for more diversity and inclusivity in fashion have completely exploded in the latter part of the decade. Quicker and more personalized connections to brands via social media have heightened visibility and awareness, sparking both "cancel culture" backlash for missteps and praise for groundbreaking moments. Prada and Gucci, for example, have found themselves on the receiving end of both after their respective monkey keychain and balaclava sweater incidents were likened to that of blackface. Both labels have since implemented diversity councils this year, with Gucci tapping Harlem couturier and brand partner Dapper Dan to help spearhead its initiative. The inclusion of individuals that are older, plus-sized or transgender have become hot-button topics as well, slowly but surely taking just as much stake in the conversation as 2020 rolls near.