Trent Reznor States Scoring Netflix's 'Bird Box' Was "a F*cking Waste of Time"
He and Atticus Ross have also dropped out of an upcoming Amy Adams movie.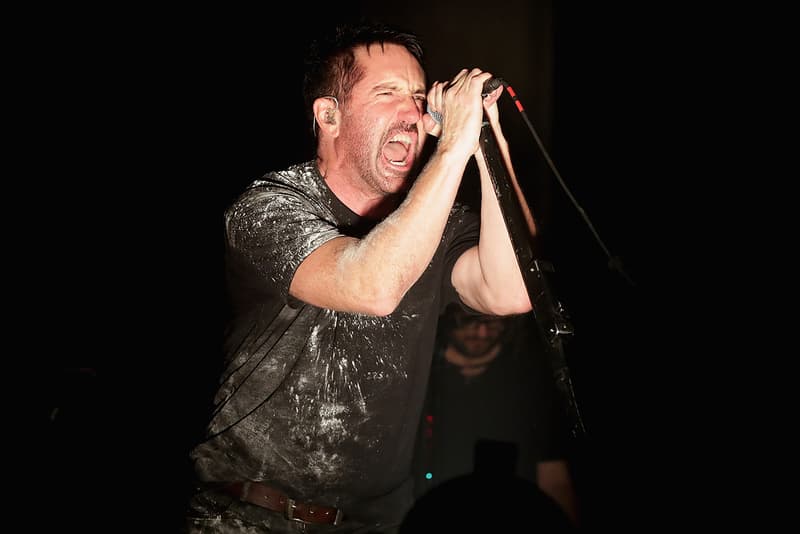 Nine Inch Nails frontman Trent Reznor recently stated his involvement with Bird Box was less than favorable, according to the latest interview in Revolver magazine.
The Netflix feature, which stars Sandra Bullock and received high accolade for its phenomenal Nielsen ratings, worked with Trent Reznor and Atticus Ross to score the movie. And while the film's success is apparent, Reznor claims the work was "a f*cking waste of time," pointing fingers at a film editor.
The Revolver interview details his statements:
"When we got immersed in it, it felt like some people were phoning it in…. And you're stuck with a film editor who had real bad taste. That's kind of our barricade to getting stuff in the film. And the final icing on the sh*t cake was we were on tour when they mixed it. And they mixed the music so low, you couldn't hear it anyway. So it was like, that was a … (laughs) That was a f*cking waste of time. Then we thought, no one's going to see this f*cking movie. And, of course, it's the hugest movie ever in Netflix."
The duo were also slated to score the upcoming thriller The Woman in the Window starring Amy Adams and Gary Oldman, but have since dropped out of the project, despite the soundtrack's completion. "There's no animosity on our end. It's frustrating when you did that much work and it's gone," states Reznor.
Trent Reznor and Atticus Ross have scored multiple Hollywood films with high praise, including David Fincher films The Social Network, The Girl With the Dragon Tattoo and Gone Girl. HBO's Watchmen series is also scored by Reznor and Ross.
The interview is available in the Dec/Jan 2020 issue of Revolver hitting newstands on December 31. For more on Trent Reznor and Atticus Ross, listen to their soundtrack for A24 film Waves.