Trent Reznor & Atticus Ross Share Original Score for A24 Film 'Waves'
Along with details of the third & final volume of their 'Watchmen' score.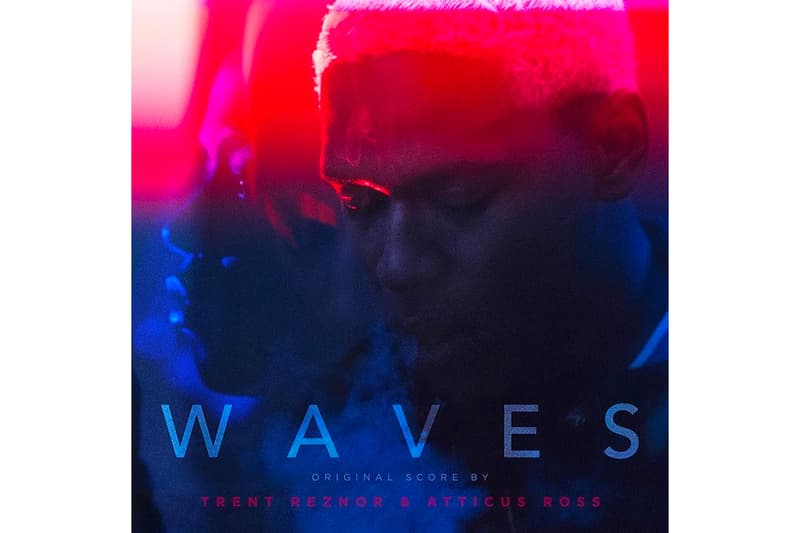 Nine Inch Nails duo Trent Reznor and Atticus Ross have dropped their original score for the upcoming A24 film, Waves. Clocking in at approximately one hour and 20 minutes, the 14-track project is described as Reznor and Ross "at their most abstract, deconstructed, and beautiful" as they glue together director Trey Edward Shults' emotionally-devastating film.
In addition to the Waves film score, Reznor and Ross are also gearing up for the release of their final Watchmen OST installment. Sources claim that Vol. 3 will be issued as The Manhattan Project under a group called "The Nine Inch Nails," a fictional version of the real-life band that exists within the Watchmen universe. Fans who purchased The Manhattan Project will also be treated to five bonus tracks, with Reznor explaining, "The simple truth of the matter is vinyl has a long lead time to manufacture and we weren't completely finished scoring the later episodes when the deadline came (and… [Watchmen creator] Damon [Lindelof] kept throwing things at us last minute!)."
Waves is billed as "an intimate look at the journey of a suburban African-American family, led by a well-intentioned but domineering father," portrayed by Sterling K. Brown. Joining the cast are Renée Elise Goldsberry as the mother, Kelvin Harrison Jr. as the teenaged son and Alex Demie of Euphoria:
"Set against the vibrant landscape of South Florida, and featuring an astonishing ensemble of award-winning actors and breakouts alike, Waves traces the epic emotional journey of a suburban African-American family — led by a well-intentioned but domineering father — as they navigate love, forgiveness and coming together in the aftermath of a loss. From acclaimed director Trey Edward Shults, Waves is a heartrending story about the universal capacity for compassion and growth even in the darkest of times."
Stream Trent Reznor and Atticus Ross' Waves (Original Score) on Spotify and Apple Music.
In other music news, Chance the Rapper has cancelled his rescheduled 2020 tour.