Ford Focus RS 2021 Details Emerge, Hybrid Performance Technology Predicted
It may also have as much as 400hp.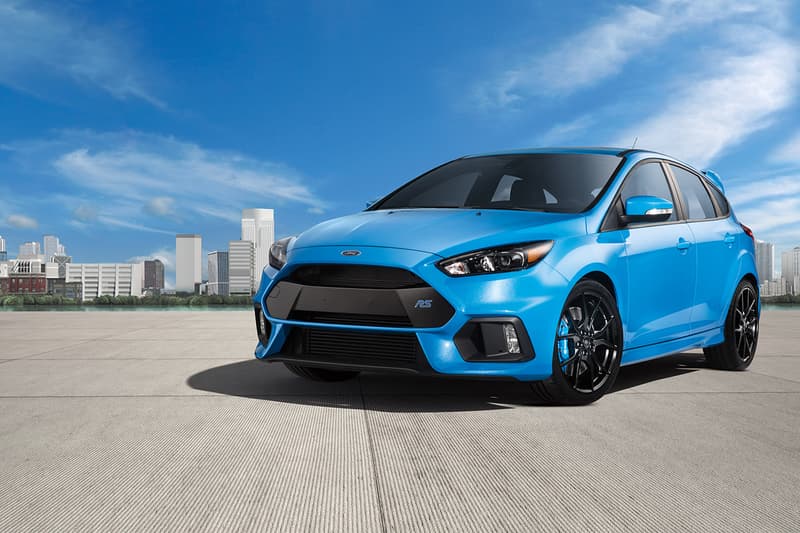 Details have begun to emerge on the 2021 model of Ford's hottest hatch, the Focus RS. Predictions are stating the engine will be the first of the legendary car's history to incorporate hybrid technology.
For 2021, the car is speculated by Car Magazine to not only contain a 2.3L inline-four cylinder turbocharged engine, but also a separate electric engine which will aid in the car's performance. As most hybrid performance cars function fairly similarly, the electric motor is utilized more for power and less for fuel efficiency; the electric engine that is predicted for the new Focus RS is claimed to help propel the car's rear wheels in its all-wheel drive configuration. Traction will be the main focus for this technology, which helps the car accelerate and put down a purported 400 horsepower figure, making this 4th generation the most powerful Focus RS yet. A supposed "boost" button on the steering wheel will also appear to give the driver a sudden acceleration burst.
Transmission-wise, claims are stating a dual-clutch automatic option may be offered to drive the hatchback. The last iteration — the mk3 which released in 2016 and was finally made available to US customers — came exclusively in a six-speed manual.
Since its introduction in 2002, the Focus RS utilized an inline four-cylinder engine, with the addition of a turbocharger. Displacement began at 2.0L and went up to as high as 2.3L, but remained true to the turbo four-banger formula. The mk4 will mark the model's shift to changing automotive times which utilize advanced technology for high performance figures, rather than traditional "mechanical" methods of forced induction, displacement, valve timing and more.
In other automotive news, a McLaren XP2 Speedtail has hit 250mph during testing, 30 times over.