UPDATE: 'Bird Box' Now Holds the Title for Most Viewed Opening for a Netflix Original Film
The Nielsen ratings are now in, and they're exceptional.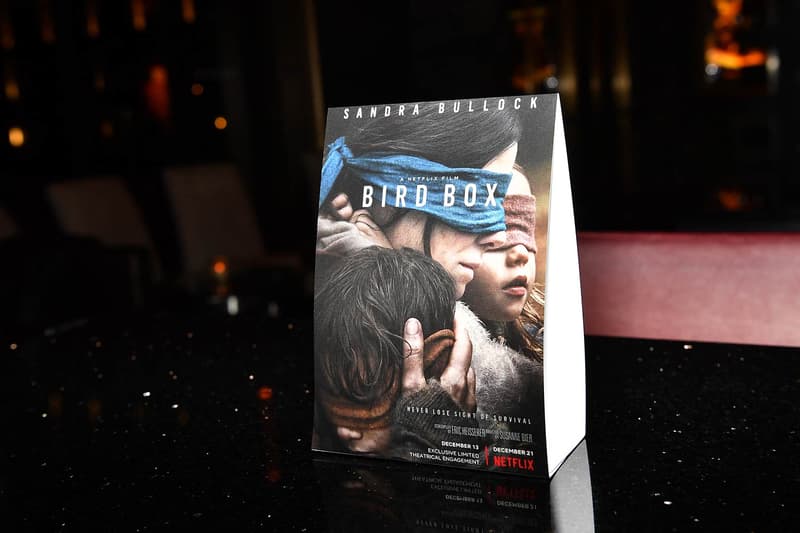 UPDATE: According to CNN, the Bird Box Neilsen ratings are in and are in-line with the previously mentioned 45 million claim stated below. According to the measurements, 26 million homes viewed the movie organically in its initial seven days. This figure thus only makes up 57% of the 45 million, which takes into account viewers outside of the US as well as on "alternative" viewing methods like mobile, tablets, laptops and others. After the first seven days, an average of 4 million viewers watched the film for the next 10 days.
Netflix has taken to Twitter to announce the tremendous success of its newest original film, Bird Box. Premiere just over two weeks ago, the post-apocalyptic thriller stars Sandra Bullock alongside Trevante Rhodes and John Malkovich, as Bollock ventures off into the wilderness with her children blindfolded — escaping a supernatural, unknown entity.
The total number of Netflix accounts that have turned into the film is now upwards of 45 million; this is not including the number of total streams or individual viewers, but only the number of accounts that have watched Bird Box. This new number now surpasses the record that was previously held by David Ayer's Bright.
In other entertainment news, the internet reacts to Black Mirror: Bandersnatch.
Took off my blindfold this morning to discover that 45,037,125 Netflix accounts have already watched Bird Box — best first 7 days ever for a Netflix film! pic.twitter.com/uorU3cSzHR

— Netflix Film (@NetflixFilm) December 28, 2018