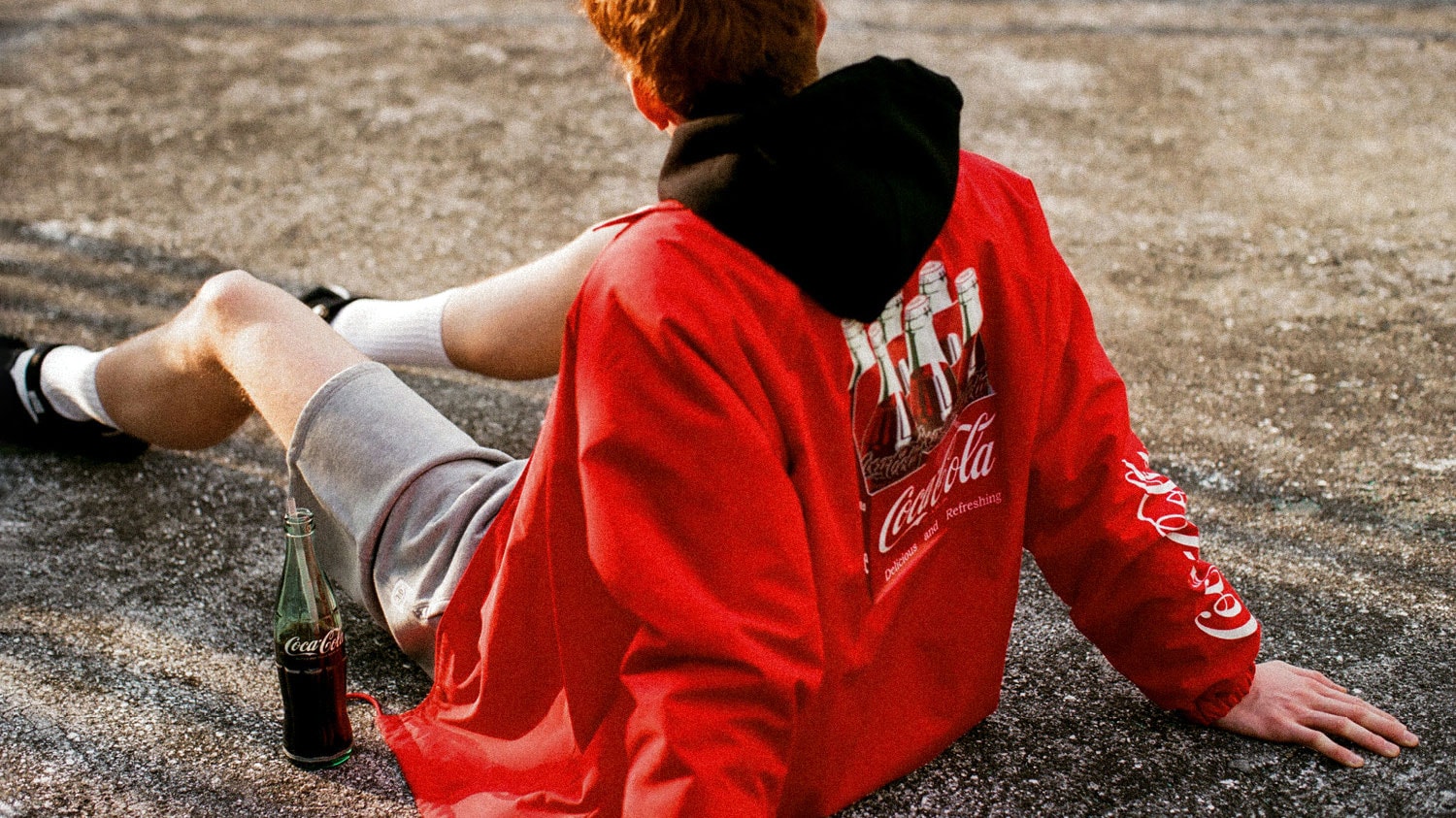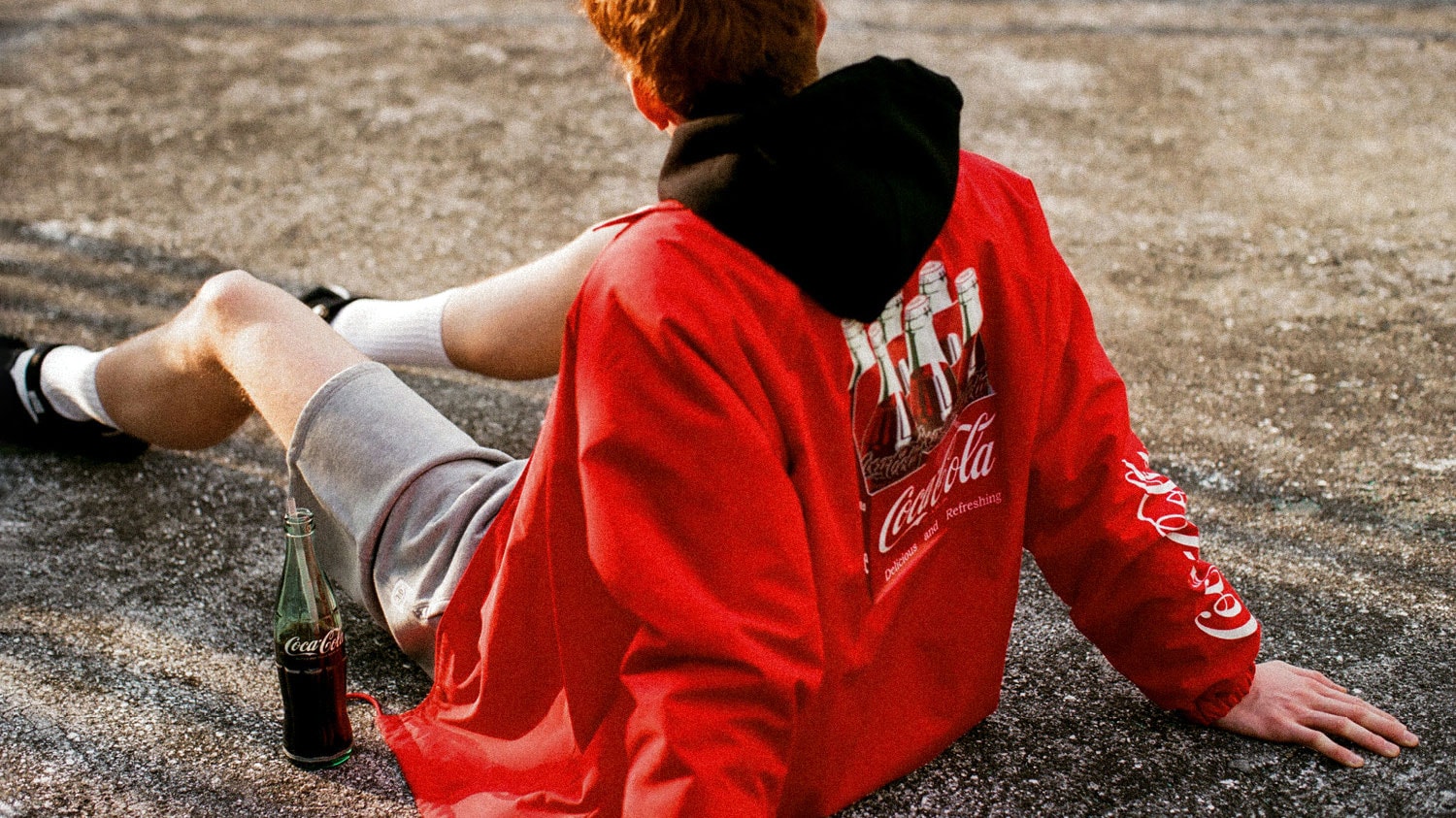 Unbottling Coca-Cola's Fashion Takeover
Coca-Cola's Head of Global Licensing and Fashion decodes the company's playbook.
Though it isn't America's oldest still-active beverage company (that honor belongs to Jim Beam, founded in 1795), Coca-Cola is easily the country's — if not the world's — most famous name in soft drinks. The concoction as we know it today was originally formulated in 1886 and its iconic logo followed shortly after, which has since graced everything from clocks to nacho trays and solidified the brand as a cornerstone of American culture.
In recent years the company has bet big on fashion, delving into the oft-unfriendly realms of streetwear and runway presentations. The fickle clothing industry may be less intimidating than the always-uncertain beverage market, where soda is no longer king among youthful consumers, but it's still a difficult industry to break into. So what helped Coke make its unmissable impact?
"Consumers have this emotional connection to the brand," affirms Coca-Cola's Head of Fashion, Kate Dwyer. "Coke became a fashion brand based on this equity built over time since the early 1900s." Dwyer is primarily responsible for driving Coke to experiment with collaboration in ways that have placed it at the vanguard of youth culture. "Coca-Cola is very democratic," she explains. "You can get in your corner shop, the grocery store. The brand is everywhere, so ensuring that the fashion that we put out is accessible and appealing to [teens and young adults] is key."
HYPEBEAST spoke with Dwyer at length about her work at Coca-Cola, upcoming initiatives and why those amazing Coke flavors are region-specific.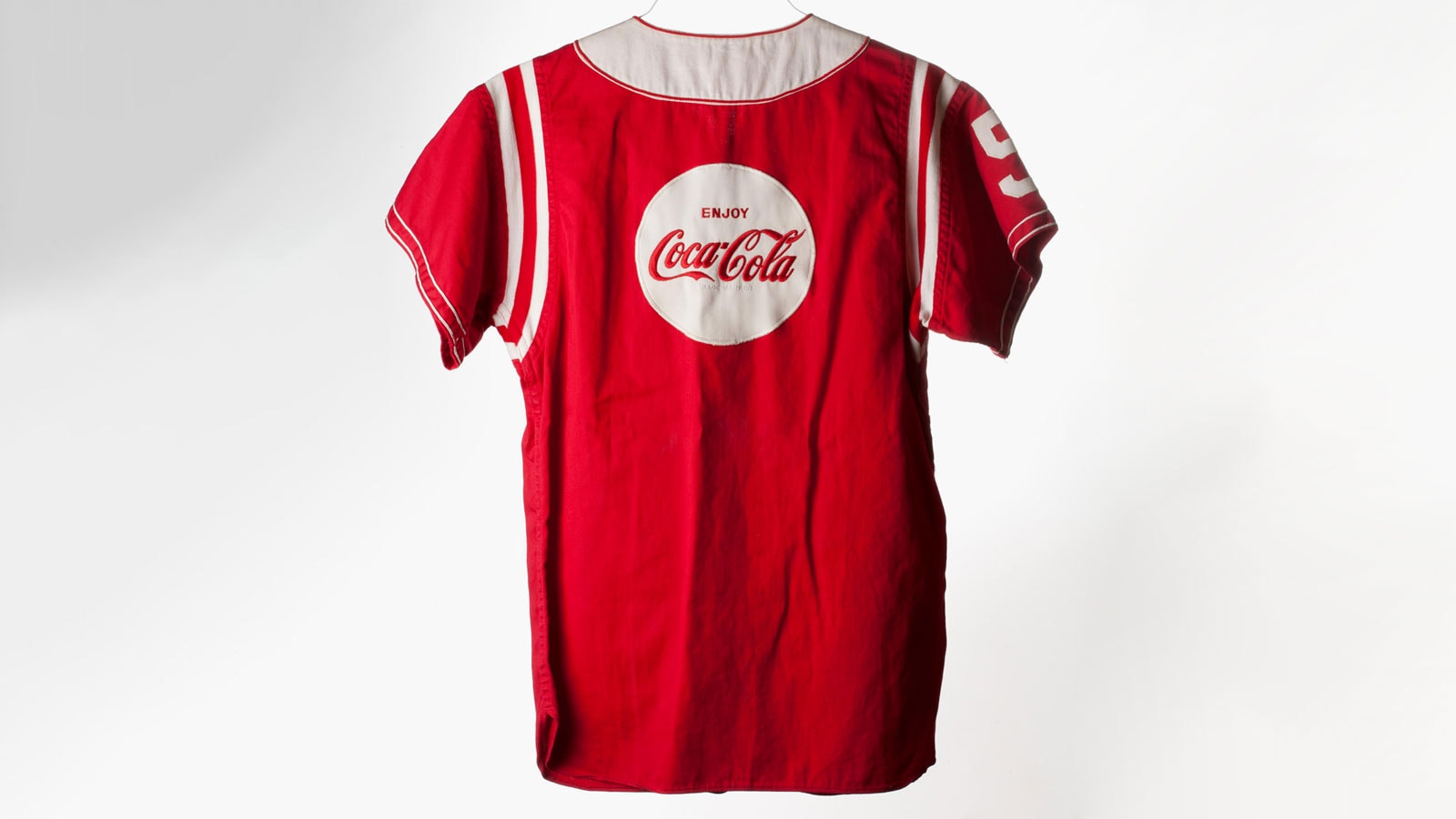 To begin, what exactly do you do at Coca-Cola?
I am the head of Coke's fashion business, but more specifically, I'm the Senior Group Director of Global Licensing across the company, which includes any and all branded lifestyle products. I manage a team that leads all the relationships around the world with our fashion and lifestyle partners. Generally, we partner with third parties who develop the product and sell it into retail. About 60% of Coca-Cola's licensing revenue actually comes from the fashion side, so it is the bulk of the business. In most markets, we make the majority of our profits from the home goods and fashion categories. For example, in Latin America, 95% of our business is fashion. When I started about 10 years ago, fashion represented roughly 20% of our total business, so it has grown substantially over the past decade.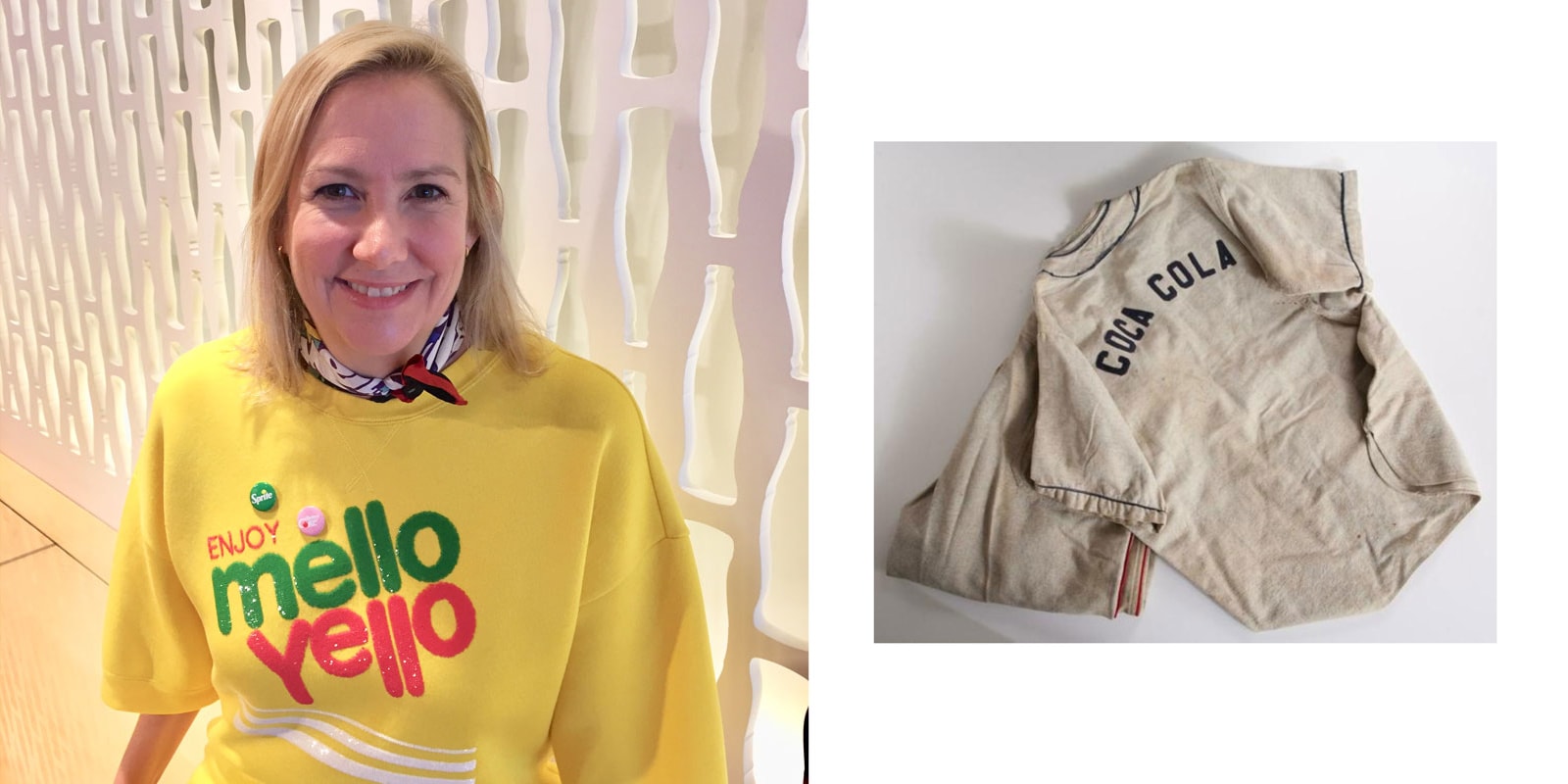 Are you the first person in this specific role?
We had a head of licensing, since the '80s, I think. We did dabble in fashion back then. We partnered with a company called Murjani, who managed this unknown designer named Tommy Hilfiger. That was our first big [fashion] push. Then it really developed into home goods like tabletop items, collectibles, gifts. That was the major portion of the business.
Around 2009, we started to think more and focus more around the fashion business. I remember back in 2014 when we had a very tight collaboration calendar — we thought that we just couldn't take on any more collabs, because the calendar was full! I mentioned to the team at a table, I was like, "Yeah, we are done. We can't take on anymore, unless, of course, Marc Jacobs calls." Then a week later his team called.
Consumers have this emotional connection to the brand.
Can you describe Coke's relationship with fashion? Obviously, when you think of branded T-shirts, the Coke shirt is arguably the most famous ever made — can you walk us through the time before that came to be?
Coke has this deep rich history in relation to imagery. We've been advertising since the late 1800s, early 20th century and that really inspired a number of things we do.
We first put the logo on baseball uniforms and turn-of-the-century vending jackets. That was our first step into the fashion category. Over time, the bottler uniforms evolved in relation to workwear. Then, the fashion side took more inspiration from the advertising, which has inspired a number of designers we've partnered with throughout the years. They're always amazed by our archives.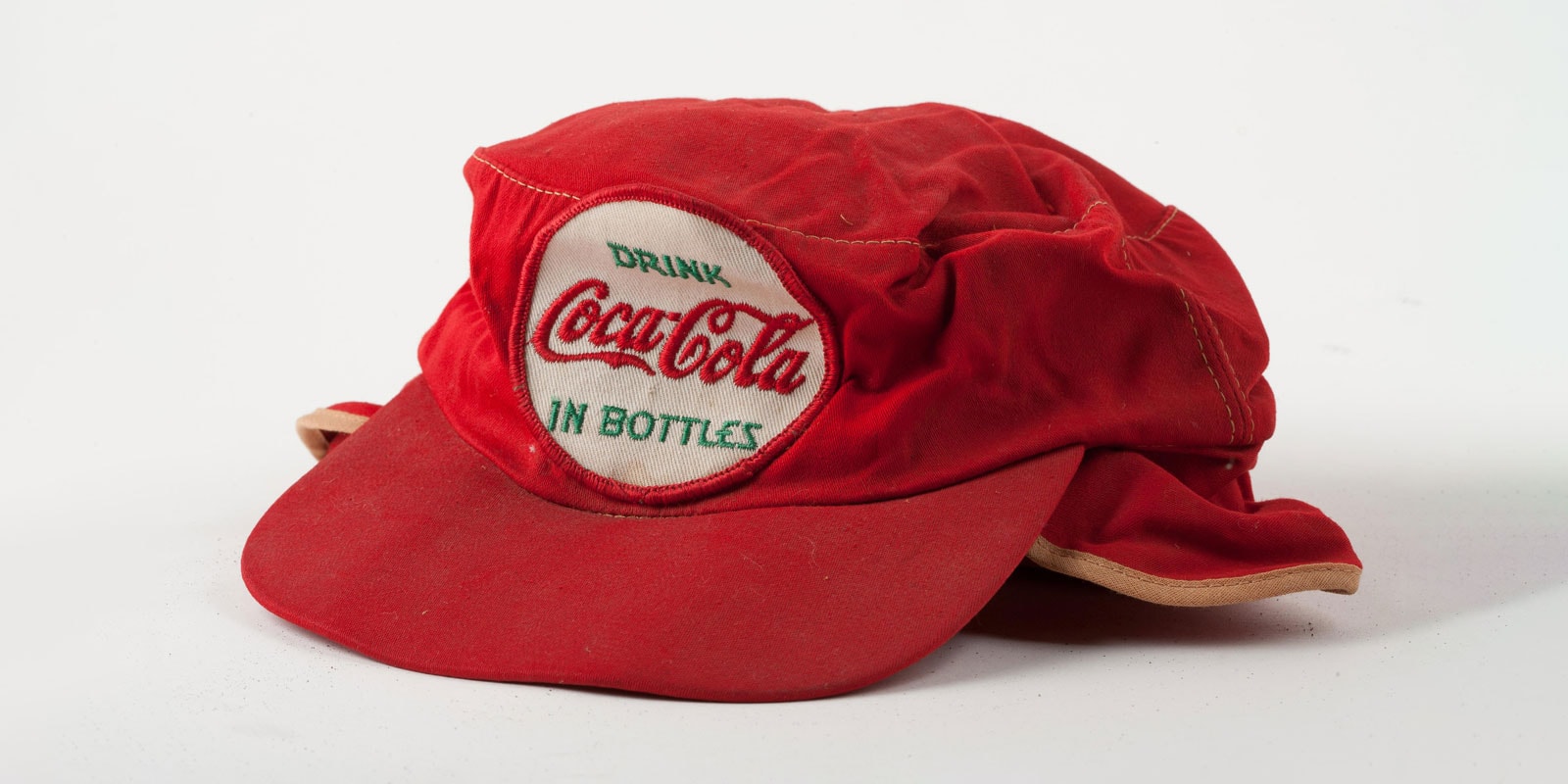 Was there ever an attempt to bridge Coke and runway fashion prior to the '80s?
Back in the '40s we had done some partnerships with womens' accessories, so high heels, some beauty products, lipstick and nail polish. Fast forward to the 1970s, the company had a big campaign with these Arden Square logo pants. Back in the day, you could get these pants for $2.99 USD if you mailed in your information and a check. It's funny, because those pants from the 1970s have been reinterpreted thousands of ways from multiple designers over the years. Of course, we also did a lot of jewelry and accessories like scarves and belts.
About 60% of Coca-Cola's licensing revenue actually comes from the fashion side.
Was there ever an attempt to embrace a brand ambassador around that time??
In the '70s, when we launched that campaign with the pants and the accessories, Raquel Welch was the face of that campaign. She's got on all the jewelry and the scarves and everything. It's gorgeous imagery. She was the first real "ambassador."
During that same program, though, Bobby Allison's pit crew were all adorned in that same graphic look. That was our big moment where we were reaching out to influential people to promote and build upon that whole design story. Later, in the '80s when we launched the program with Tommy Hilfiger, Heavy D & The Boyz wore the product in the "Mr. Big Stuff" music video. By many accounts, that's what really catapulted it to what it became is this fashion icon of the 80s.
Regardless of the era, [the collections] evoke the same emotional connection to [Coca-Cola]. I think what's happened is you have stylists and celebrities who are drawn to the brand and on their own tend to wear it.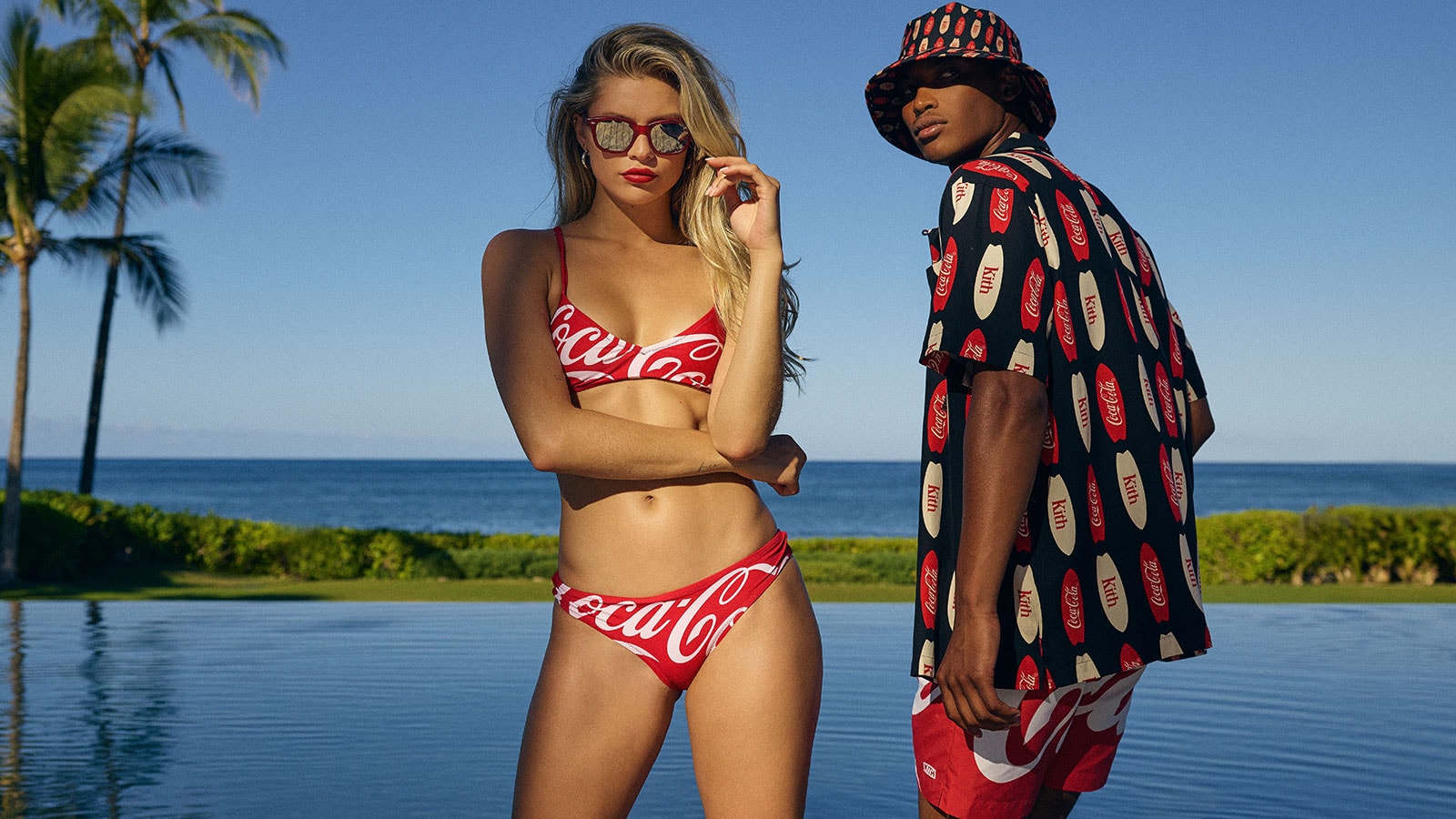 There's definitely been a push within Coke to make more "cool" clothes. We saw it with atmos, FACETASM, fragment, KITH. Has that been a concerted effort to embrace streetwear?
Yeah, we try to do a little streetwear, a little runway. It's interesting, because we've plotted out our collaborations over time, put them on a matrix and really determined our sweet spot, where it resonates with consumers the most. We found that sweet spot most in streetwear and sports-oriented styles.
Where the two worlds can coexist best is in designer collaborations, like FACETASM, Marc Jacobs, Ashish. So it can coexist, as long as it is through the lens of a logo-friendly streetwear approach.
Every time I think that everything's already been done, a new designer goes through the archives and comes up with these amazing ideas.
Can you break down the process of deciding which brands you'll work with?
We're looking for an intersection of brand beliefs, tying together both brands' aesthetics. As we're looking at it, we're putting that through the [Coke] lens. For example, we're a brand that promotes inclusivity. we're happy and optimistic. Those are two critical lenses, and we'll consider whether this brand also supports those points.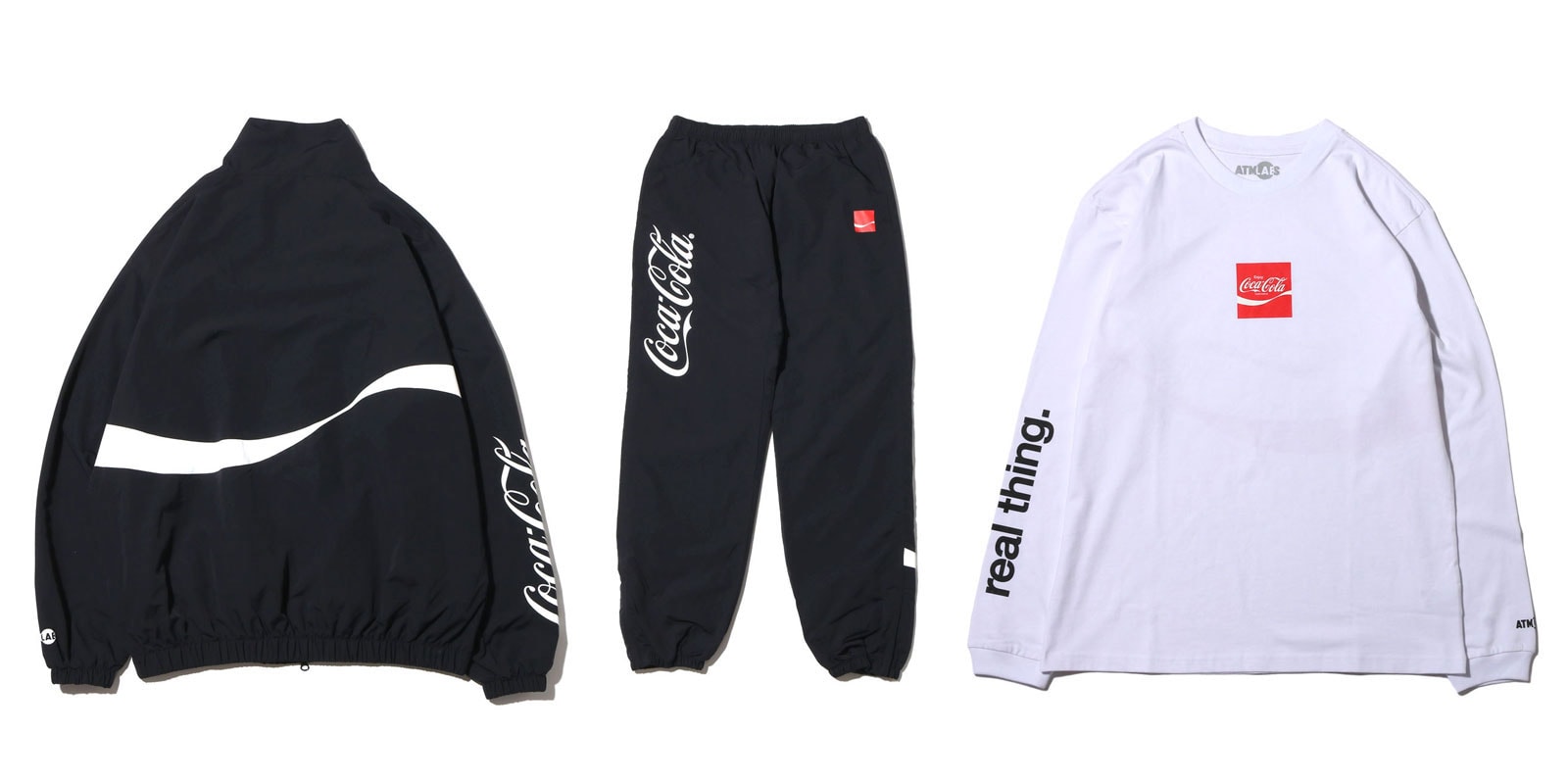 Has there recently been any fear about straying too far from the brand identity? Is there an acceptable distance that you're willing to go? The FACETASM stuff, for instance, was all inspired by the Coke archives, but it was pretty wild.
Well, that was probably one of my design team's favorites, because it was more about discovery. If you compare those designs to the archival piece you'd be like, "Oh, I get it." It was so inspired and unique and differentiated. That's the great part about partnering with a lot of these designers.
You can never predict where they'll take the brand. Every time I think that everything's already been done, a new designer goes through the archives and comes up with these amazing ideas. That's probably the funnest part of my job: getting to see on a daily basis, how designers are inspired by our brand.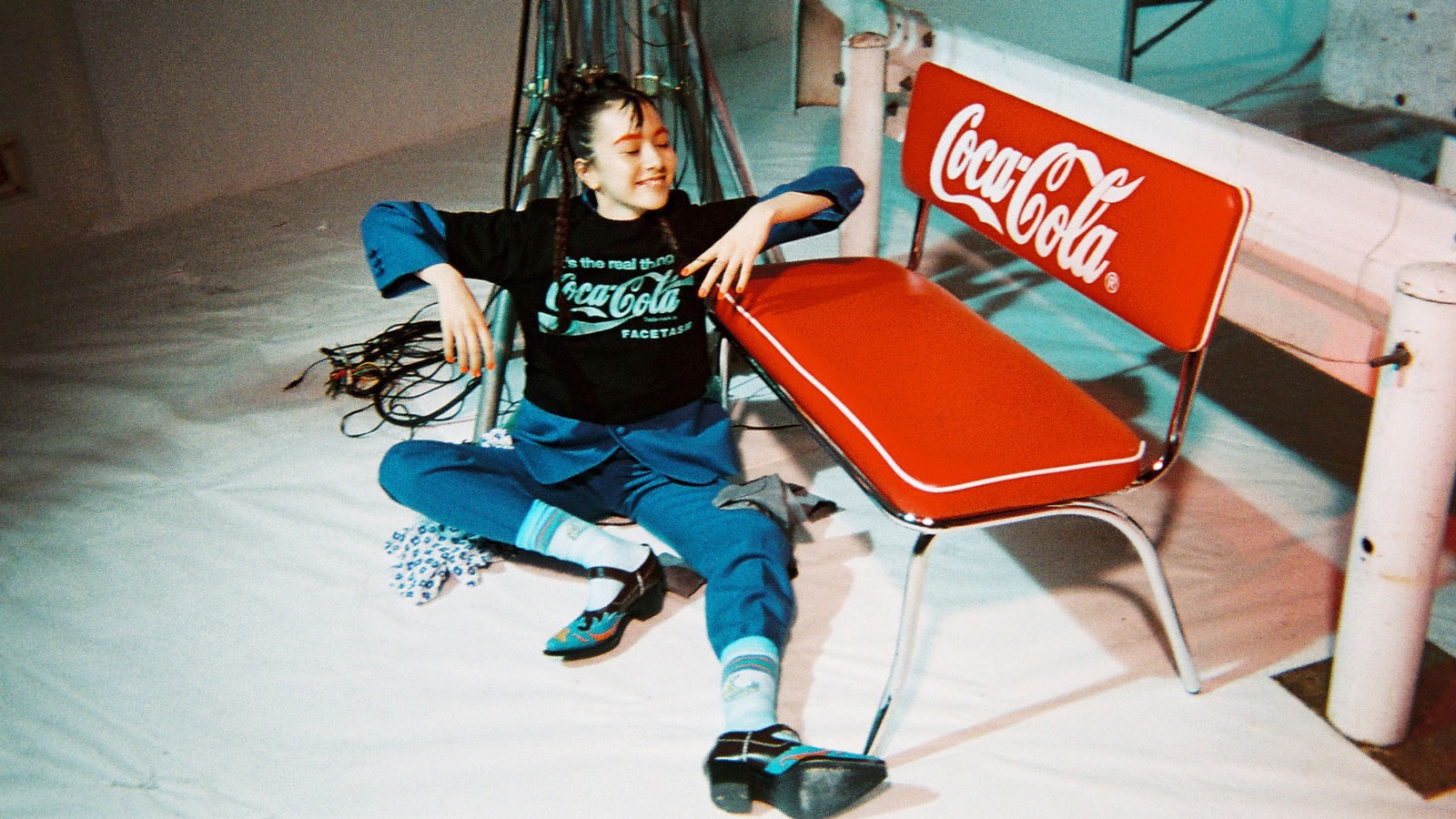 Has Coke considered bringing in a designer to create an in-house Coke fashion line?
We have considered that from time to time, and actually even through some of our great partnerships we have had some discussions about, "Oh, what could that look like? Could we do our own collection?" It's definitely not outside the realm of possibility. It's all about finding the right partner to make it happen.
Now, a lot of these partners come back year after year to make more product. atmos, for instance, has done multiple collaborations with us over the years. We're on our fourth effort with KITH and even Marc Jacobs carried over season over season.
Do you have any dream collaborations in mind? Who would you immediately say yes to?
The ones that come to mind for me, are like Virgil Abloh — whether Off-White™ or Louis Vuitton — Balenciaga, Gucci, Heron Preston. Those are more on the designer side.
When you think about companies, I would love [to work with] Champion, Starter and all of the leading footwear brands. Those are some that we aspire. We've done multiple collaborations with Converse and adidas, but love to keep doing those and doing fresh interpretations of the brand.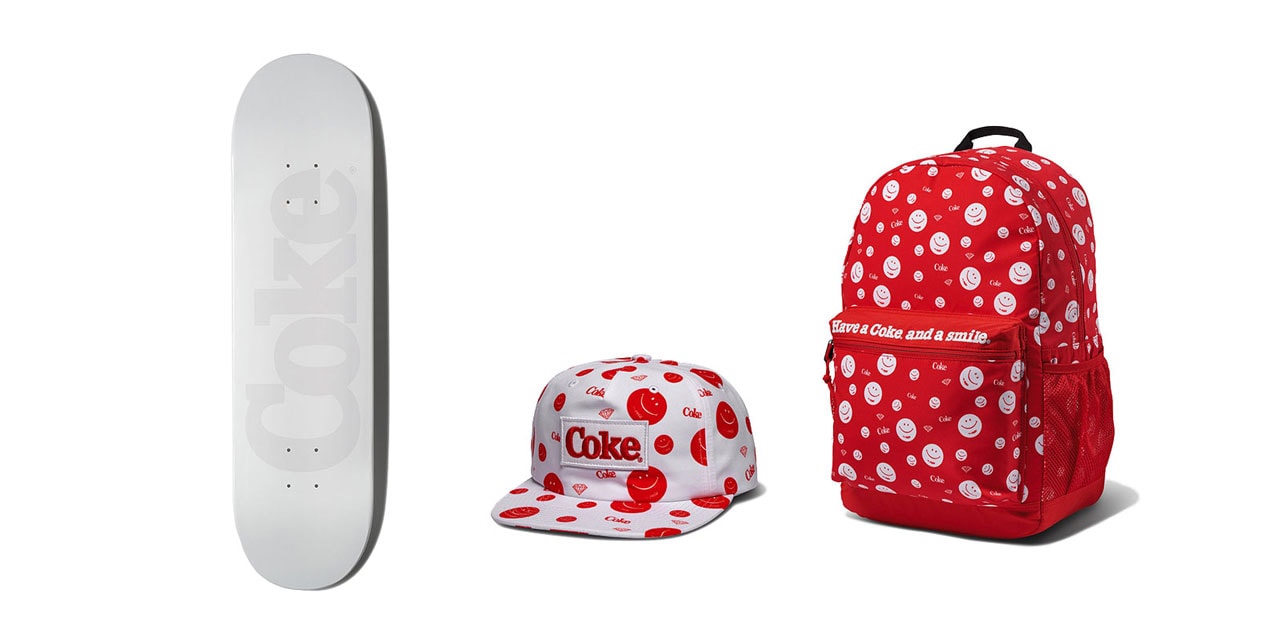 So as a brand, Coke is clearly well-entrenched in fashion, but how about Sprite? Dasani? Any chance we'll be seeing more from these other drink labels in relation to fashion?
We're looking into how we can expand outside of Coke with other brands. Within the fashion category, the sparkling beverages and soft drinks (Fanta, Sprite) seem to resonate the most with consumers. There are other brands we're considering in fashion, but Powerade's another one that would be really interesting to develop. We haven't done a lot in that space, but that certainly has opportunity to grow.
Japan leads our whole company in innovation. We're really looking at that market and importing, exporting new ideas.
One last question, sort of off-topic but always been wondering. What's the process of bringing those limited regional Coke flavors, especially the Japanese ones, to light?
Well, Japan leads our whole company in innovation. We're really looking at that market and importing, exporting new ideas, because they are best in class.
As for the creation part, I used to work in Coke's Innovation Lab and it was just incredible. At one point they had a tea that could become one of seven different flavors based on temperature alone, from a white tea to a green tea to a black tea. Just amazing innovation. I was just down in Brazil, They have a cafe cappuccino, a small coffee-flavored can of Coke that's exceptional. Every day I went into my meetings drinking the coffee Coca-Cola.
Basically, we have the different bottlers from market to market that distribute the product, which can make it hard to bring everything back here. That's one of the greatest part about my job, though: traveling to all these other markets and tasting the amazing products. Of course, I'm so sad when I get back, like, "Wait, I can't get that here…"