Foot Locker Invests $100 Million USD in Flight Club Parent GOAT Group
This marks the retailer's largest financial investment to date.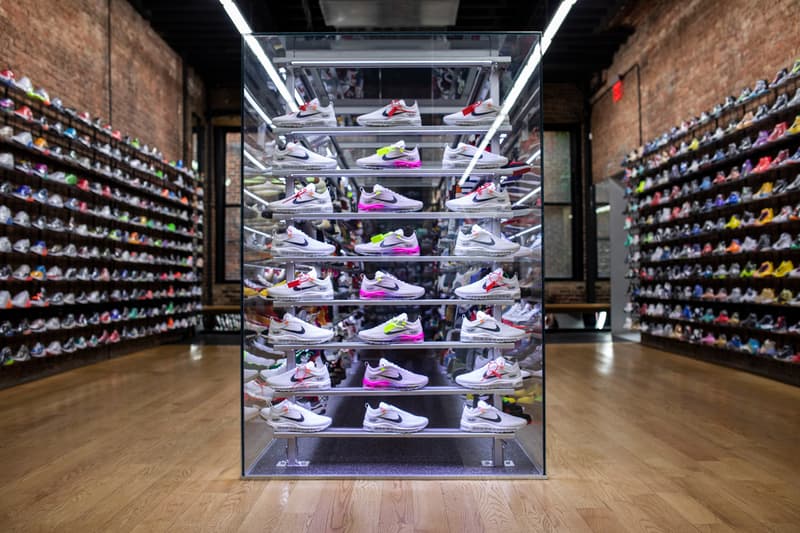 It was announced today that Foot Locker, Inc. will be backing GOAT Group, parent company to the GOAT and Flight Club brands, with a strategic minority investment of $100 million USD. The move will allow the New York based-retailer to "bring sneaker and youth culture to people around the world," as explained by Foot Locker Chairman and CEO Richard Johnson in an official statement.
According to the press release, the transaction marks the largest investment to date by a retailer buying into the secondary sneaker market. Additionally, this is the largest strategic investment Foot Locker, Inc. has made so far. This investment brings the total funding raised by GOAT Group to $197.6M USD, which has been amassed over the course of four years since its inception in 2015.
The two entities will join forces across their various platforms in order to develop exclusive new customer experiences, utilizing Foot Locker's global retail presence and GOAT Group's digital prowess as ammunition. With the investment, there will also be a greater focus on expanding GOAT Group's omnichannel experience and technological capabilities.
"We are excited to leverage GOAT Group's technology to further innovate the sneaker buying experience and utilize their best-in-class online marketplace to help meet the ever-growing global demand for the latest product. Together, Foot Locker and GOAT Group's shared commitment to trust and authenticity in the sneaker industry will provide consumers with unparalleled experiences and diversified offerings," said Johnson.
"In 2015, we pioneered the ship-to-verify model with a mission to bring a seamless and safe customer experience to the secondary sneaker market. With over 3,000 retail locations, Foot Locker will support our primarily digital presence with physical access points worldwide, bringing more value to our community of buyers and sellers. Having Foot Locker as a strategic partner will also expand our business as we continue to scale our operations both domestically and internationally," stated Eddy Lu, co-founder and Chief Executive Officer of GOAT Group.
Scott Martin, Foot Locker, Inc.'s SVP of Strategy and Store Development, is expected to join GOAT Group's Board of Directors.
In other business news, Apple will have to pay an estimated $571 Million USD in back taxes to France.