Balmain and PUMA Link for Unisex Boxing-Inspired Collaboration
Headlined by PUMA ambassador Cara Delevingne.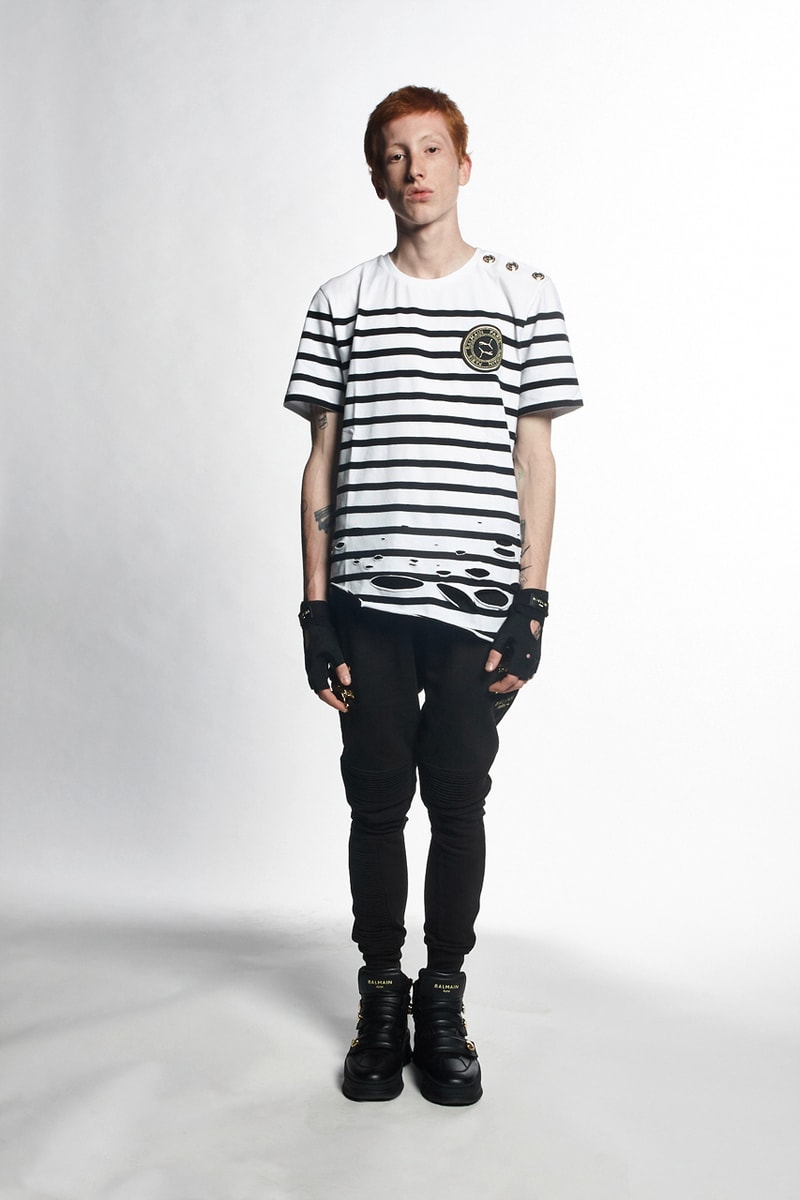 1 of 29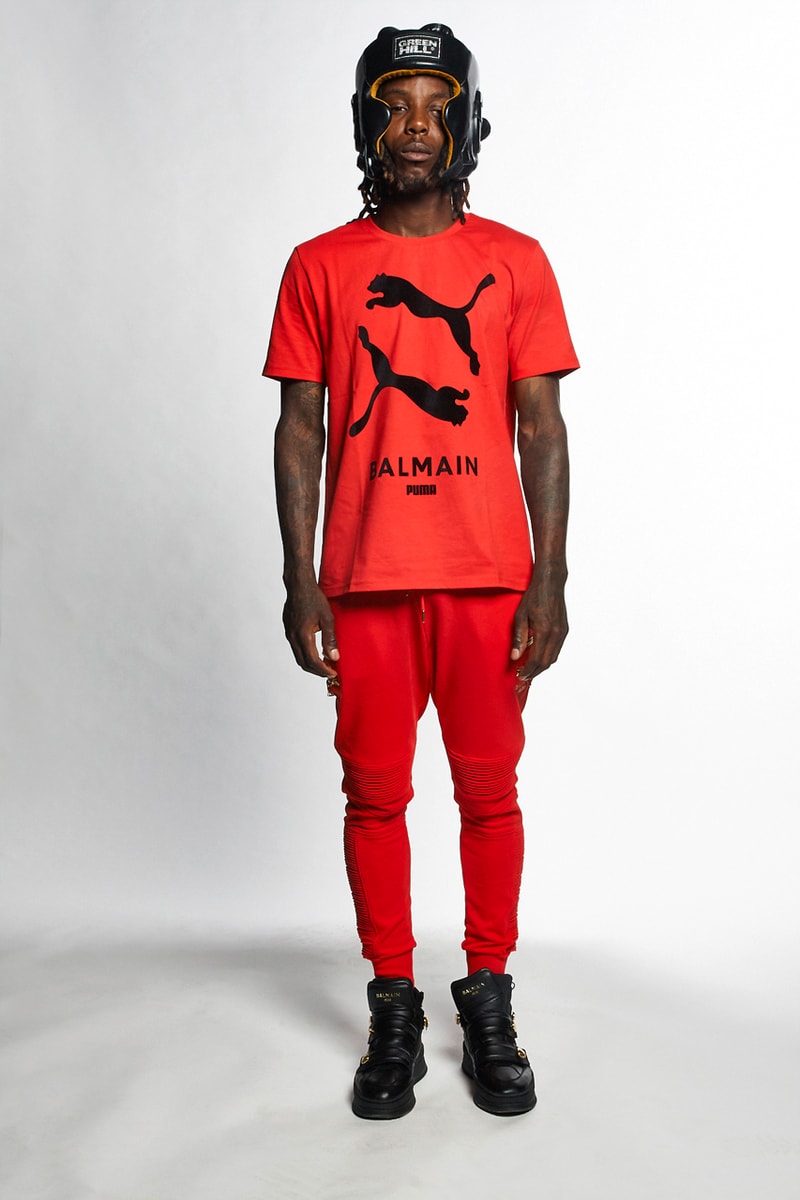 2 of 29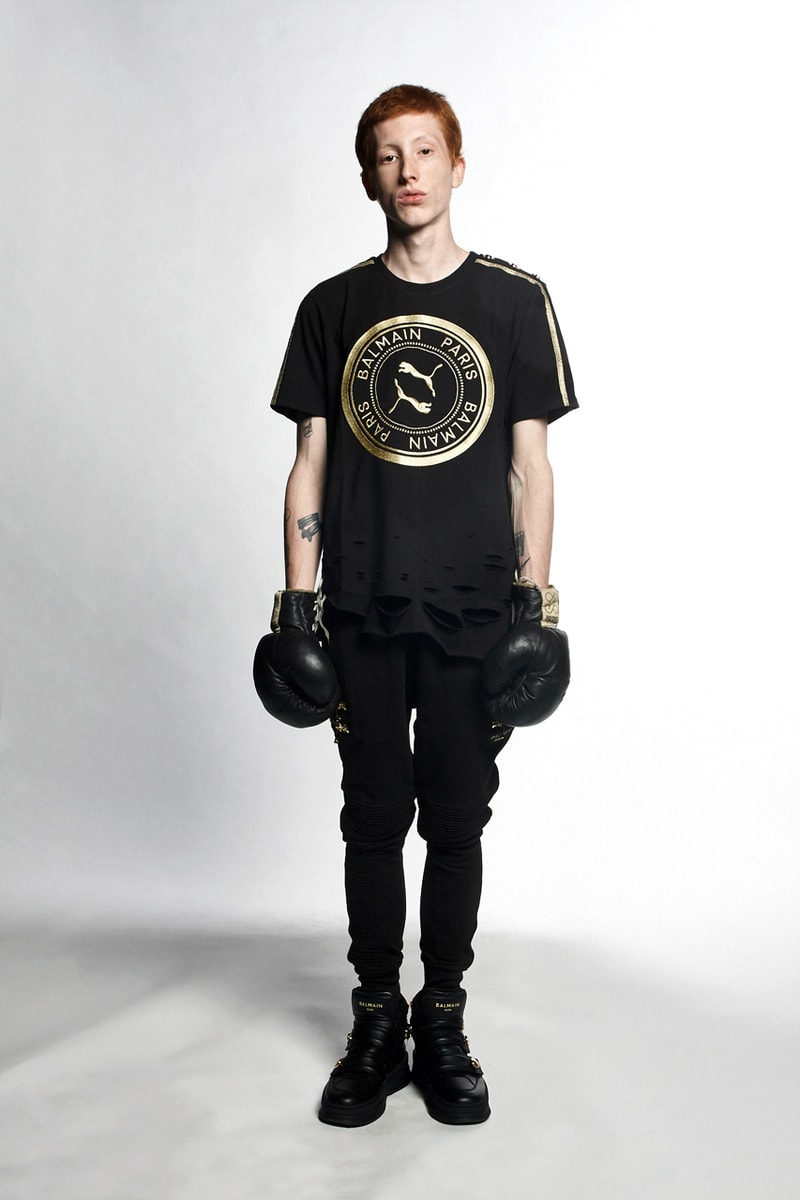 3 of 29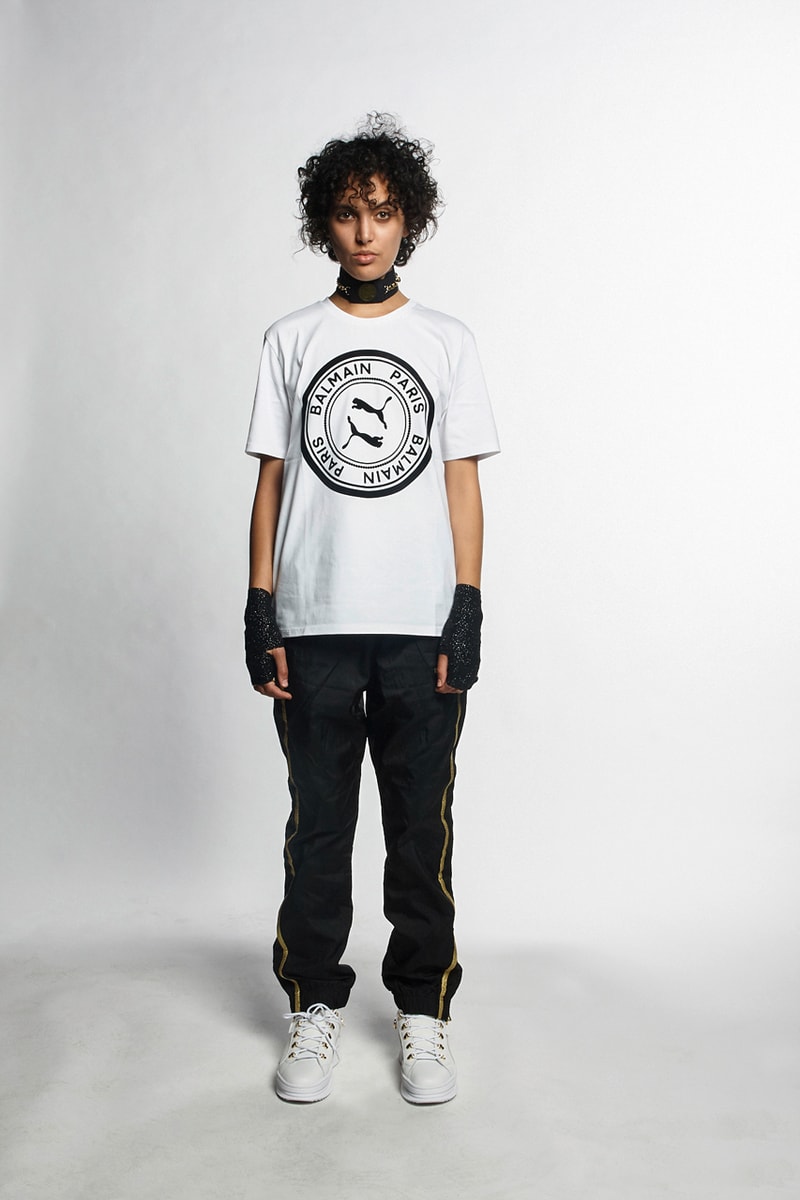 4 of 29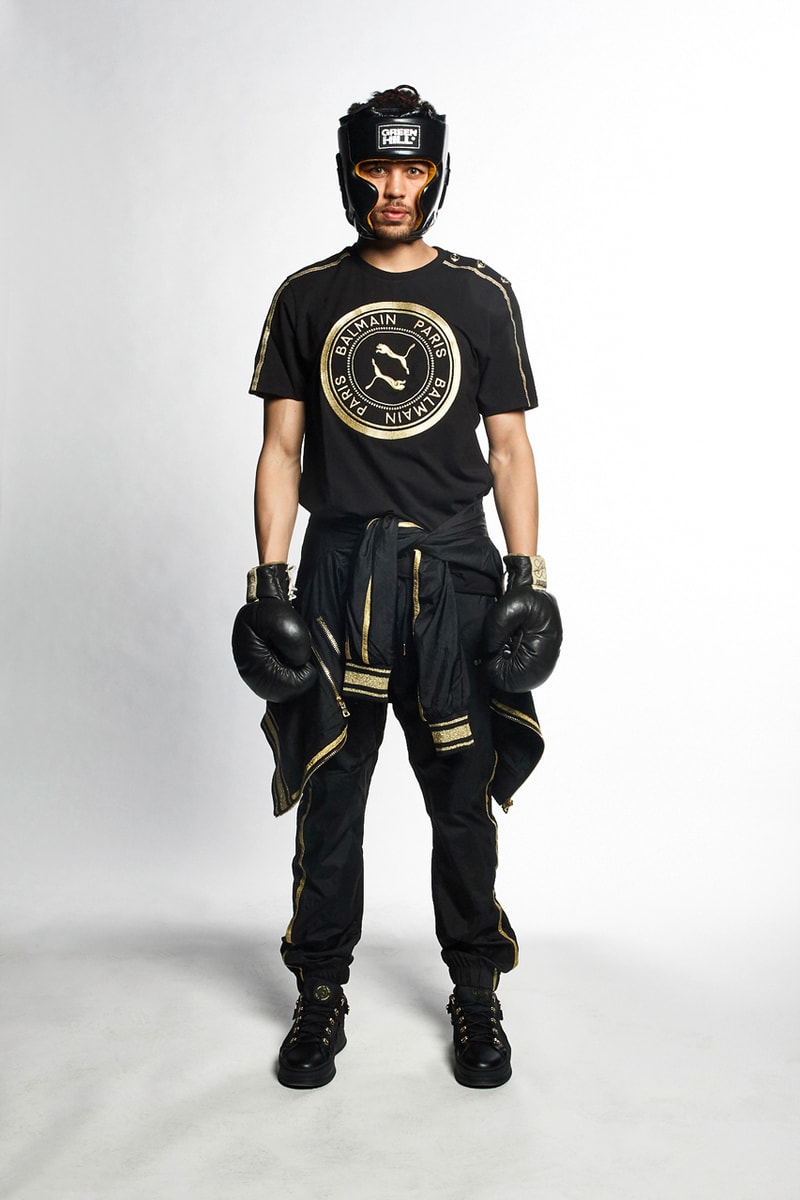 5 of 29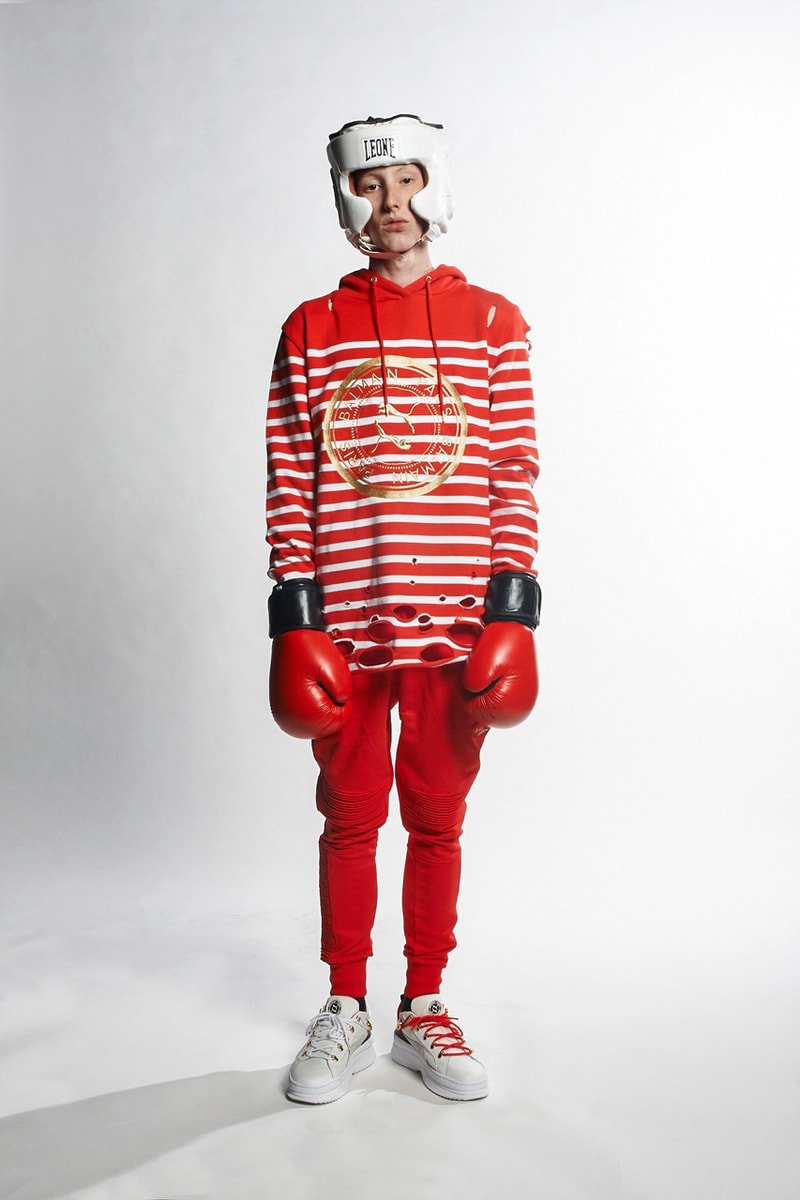 6 of 29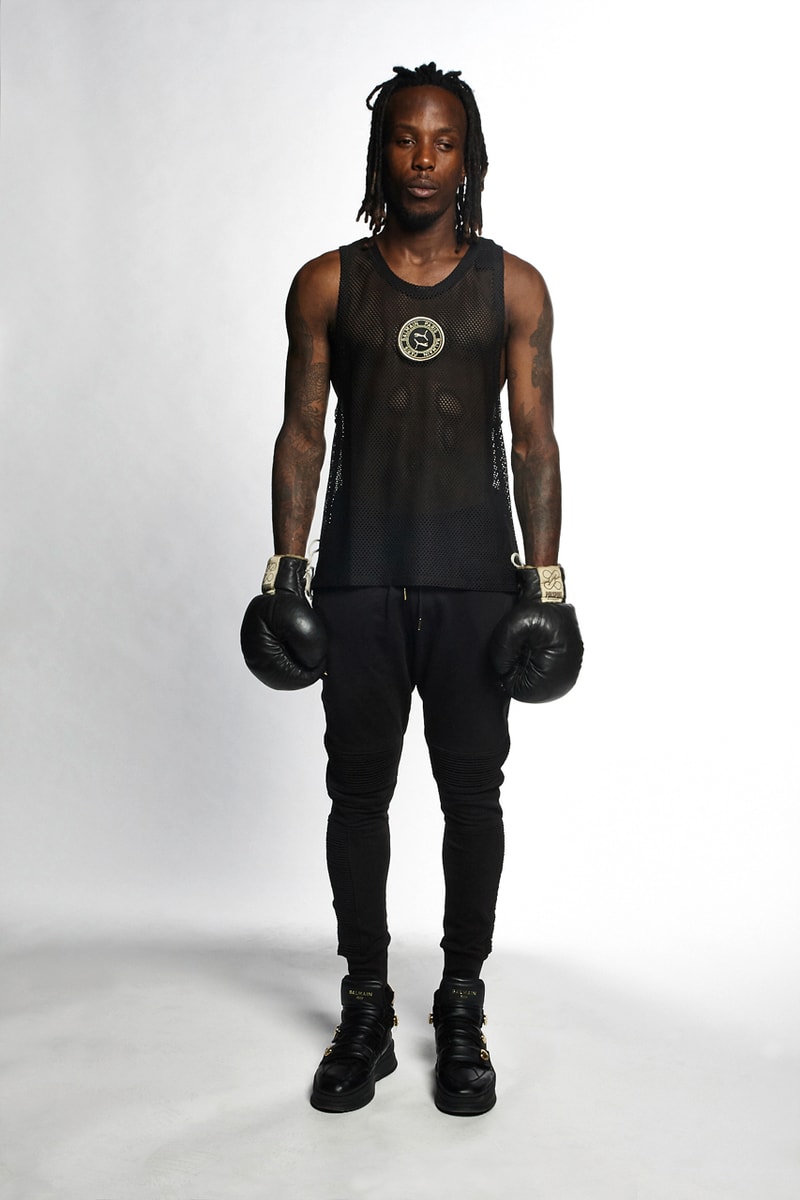 7 of 29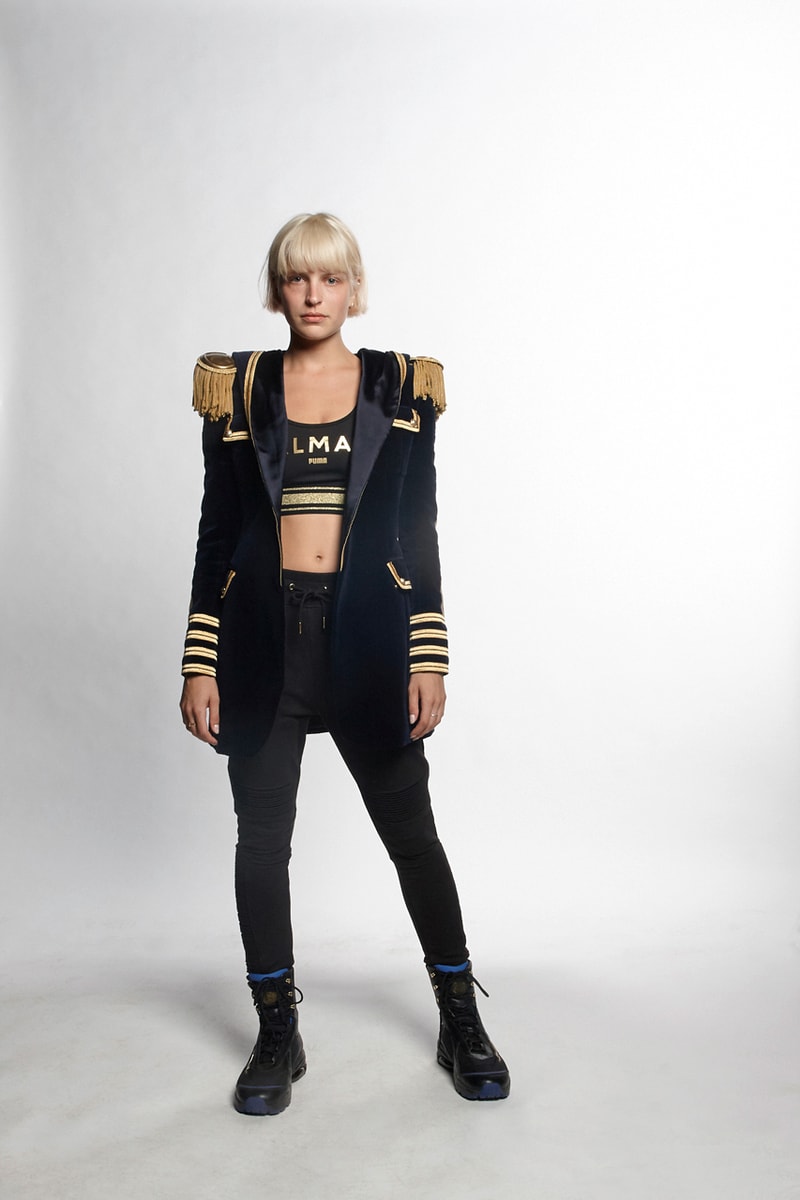 8 of 29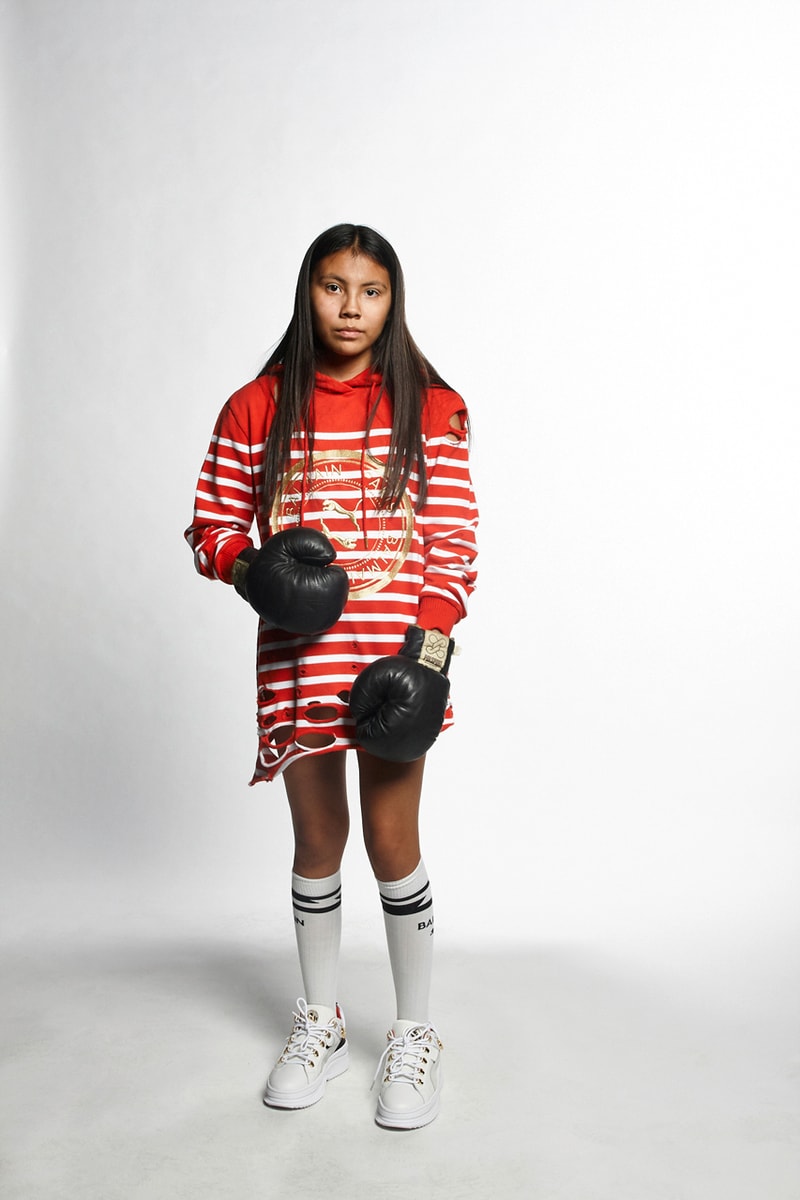 9 of 29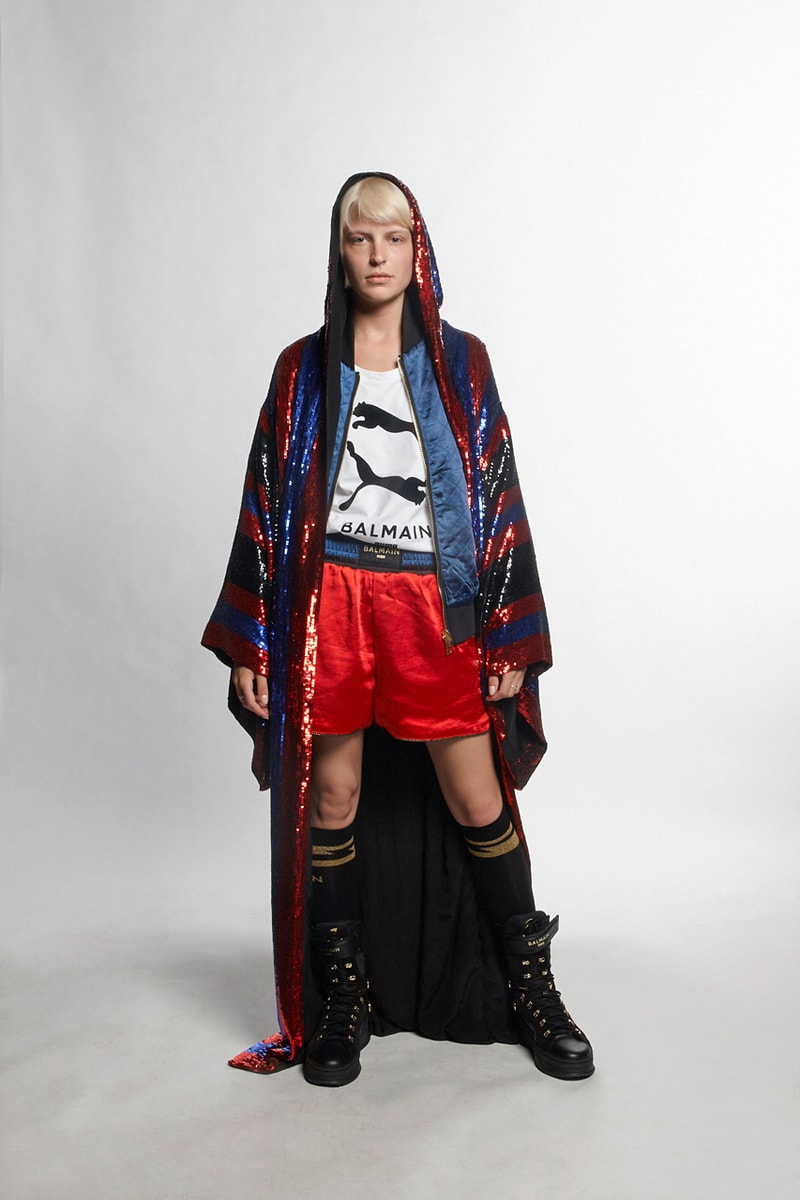 10 of 29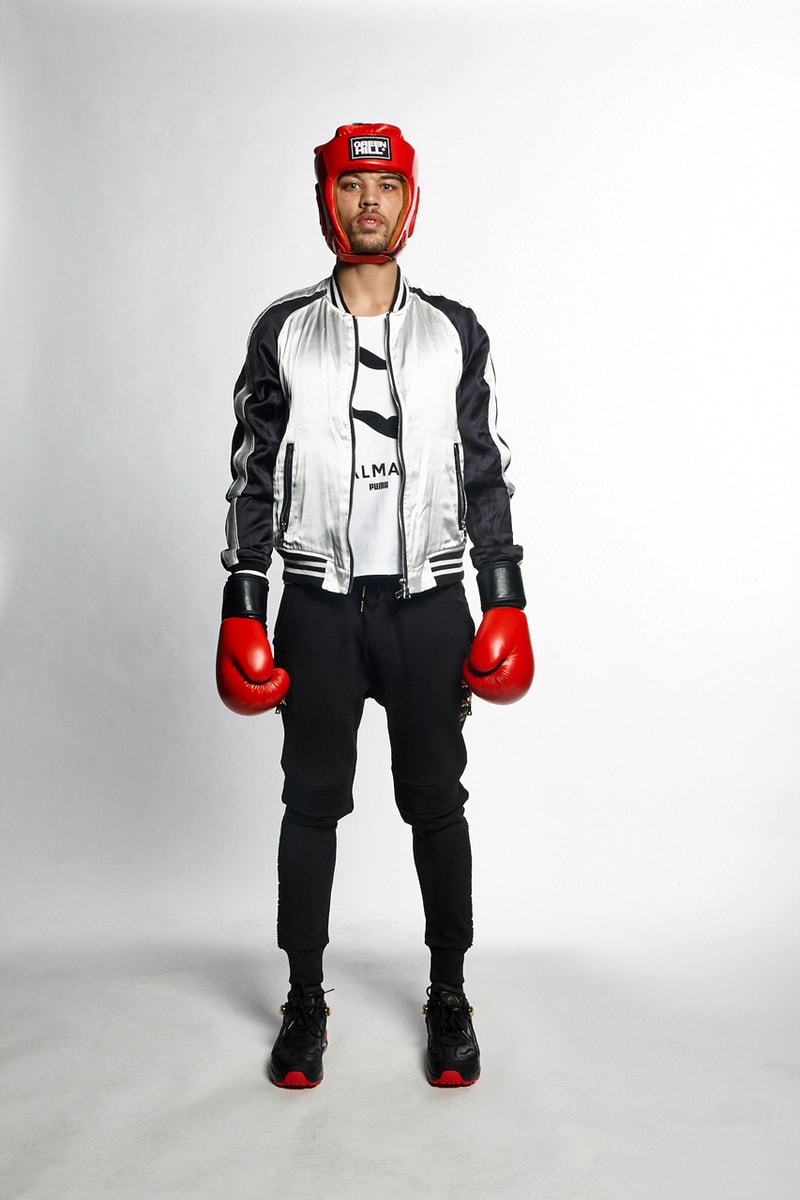 11 of 29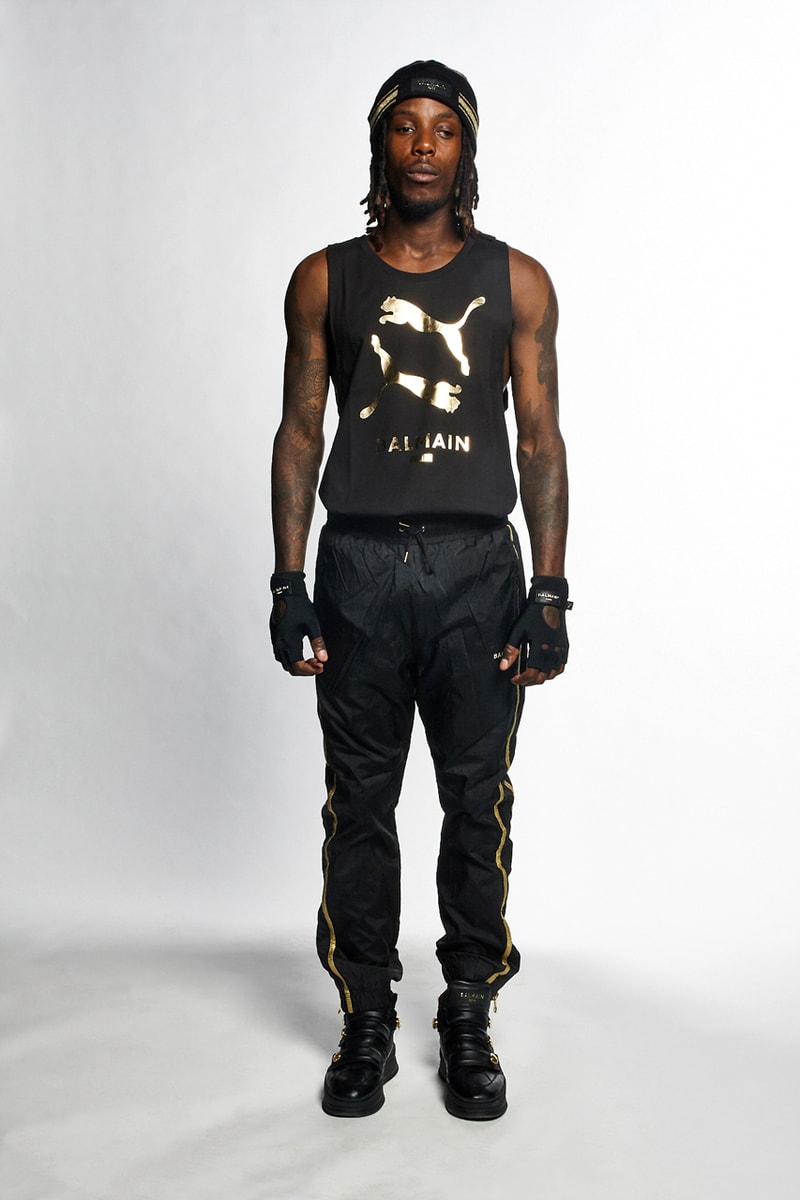 12 of 29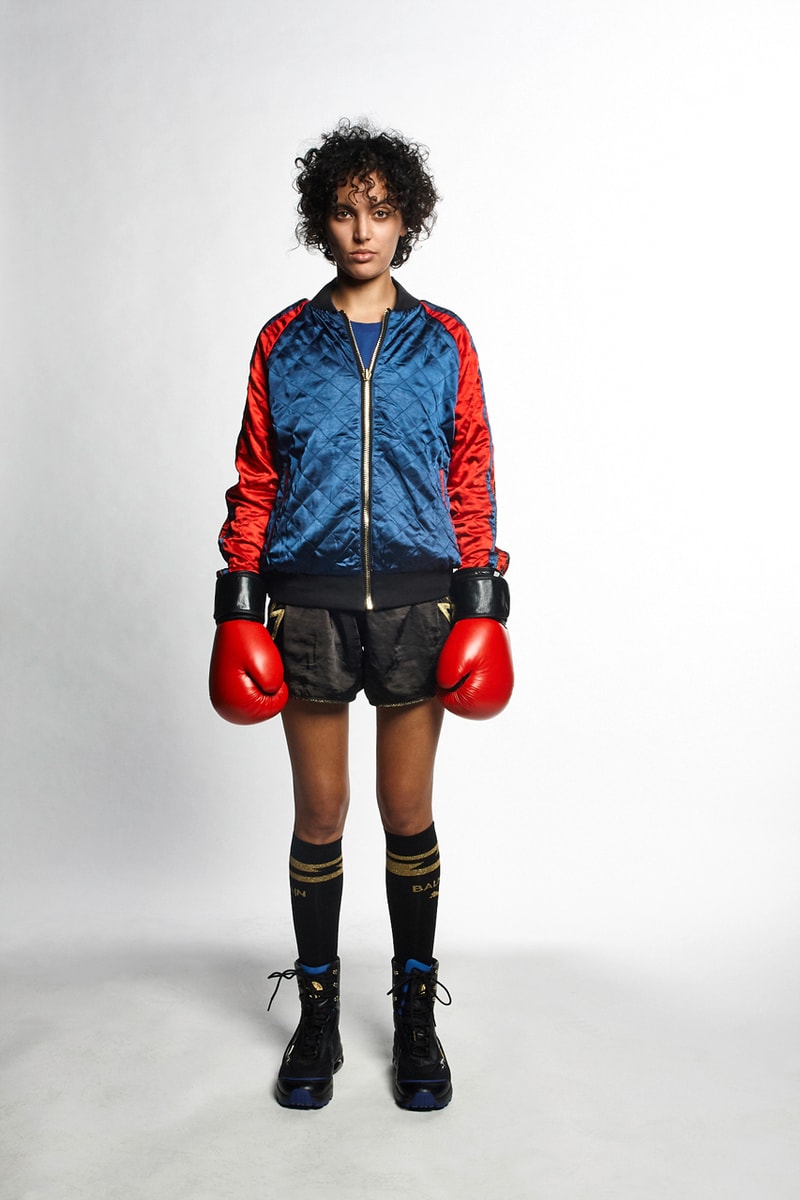 13 of 29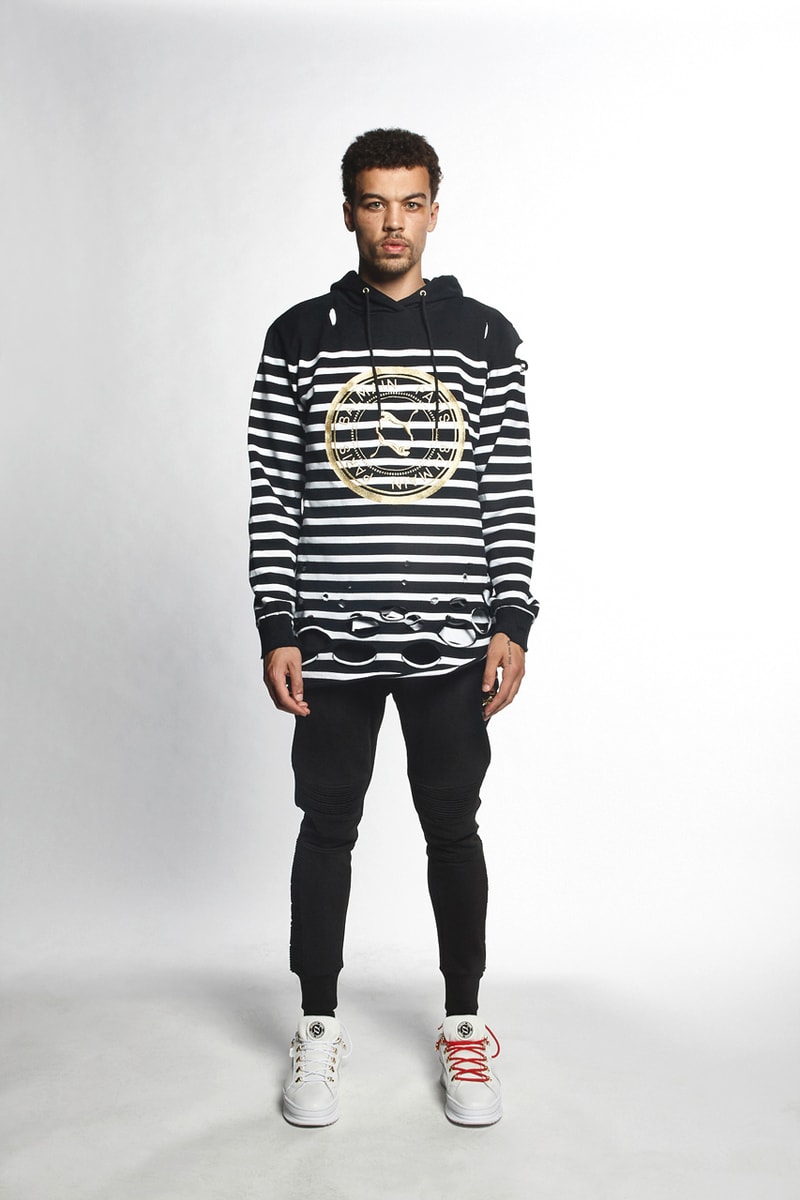 14 of 29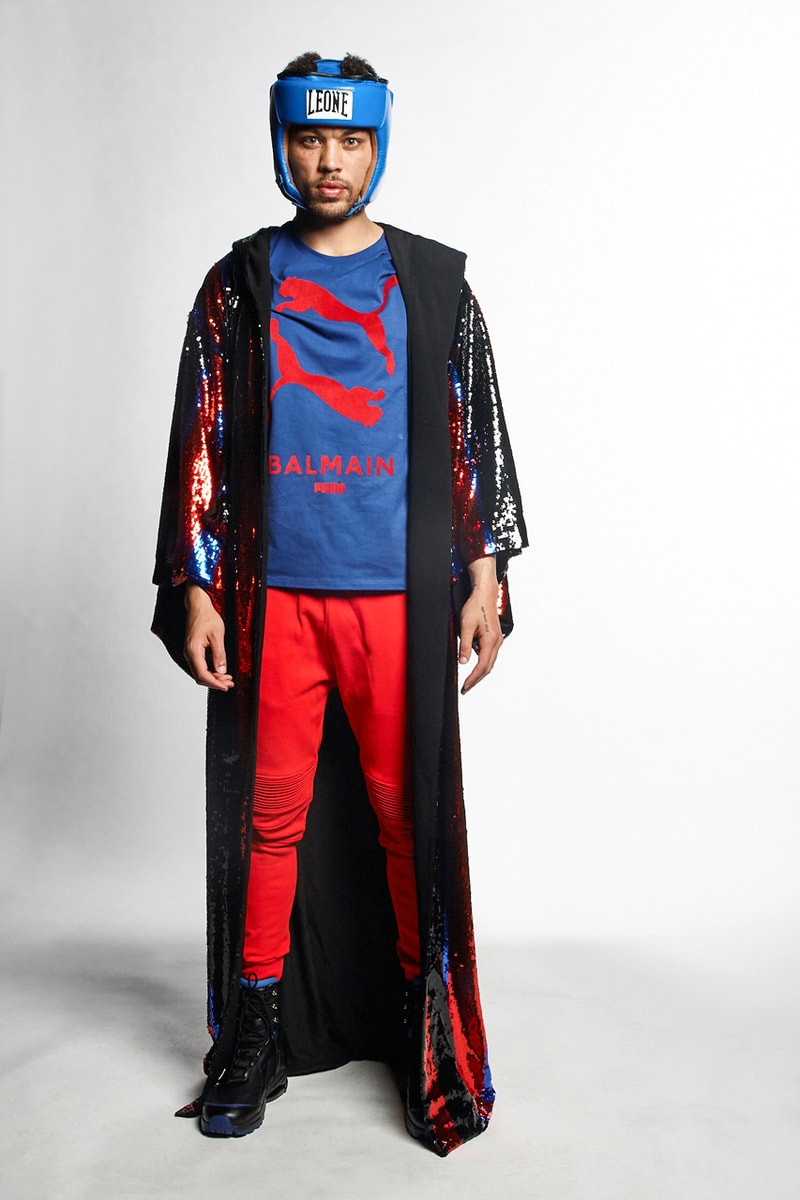 15 of 29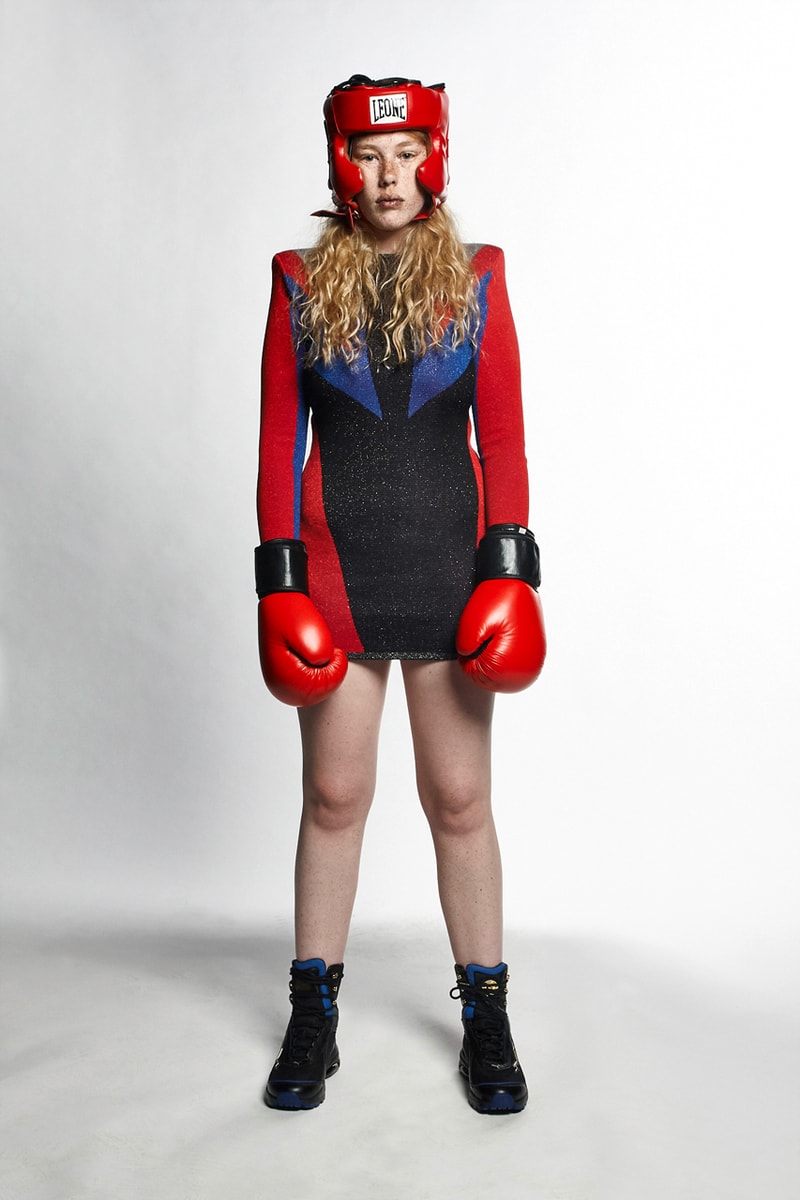 16 of 29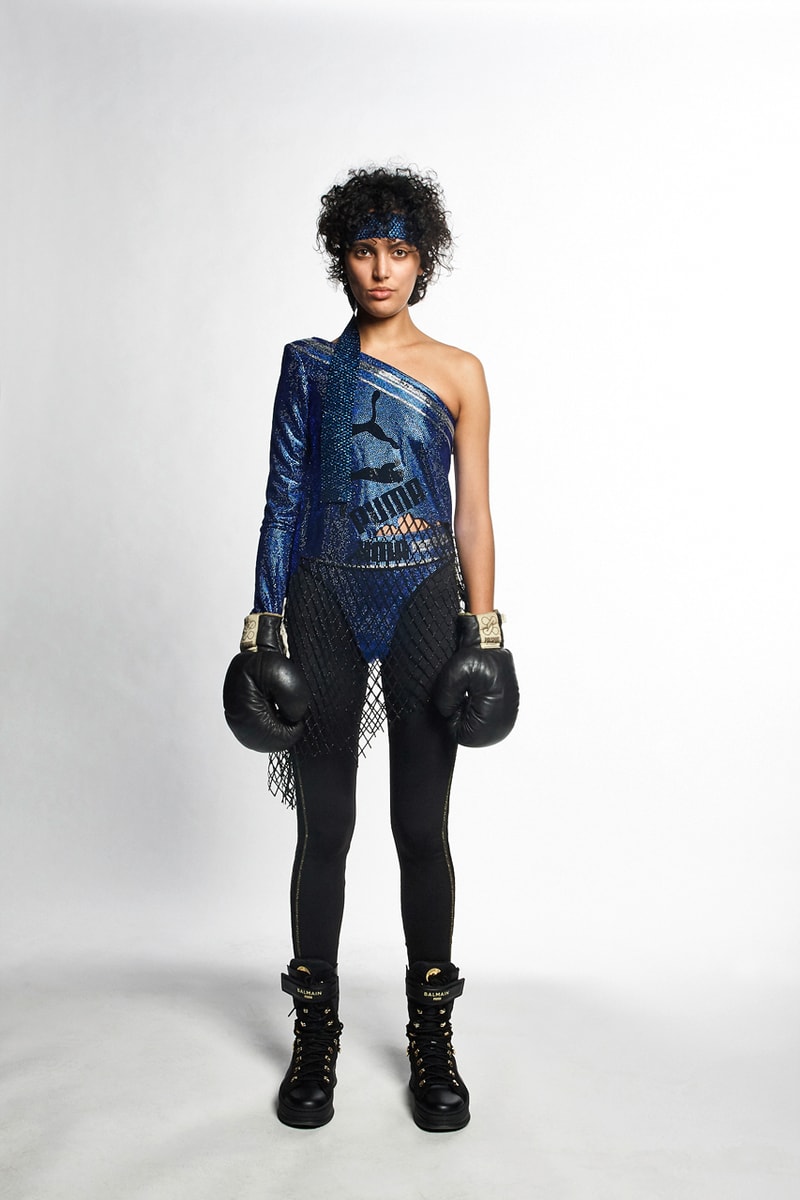 17 of 29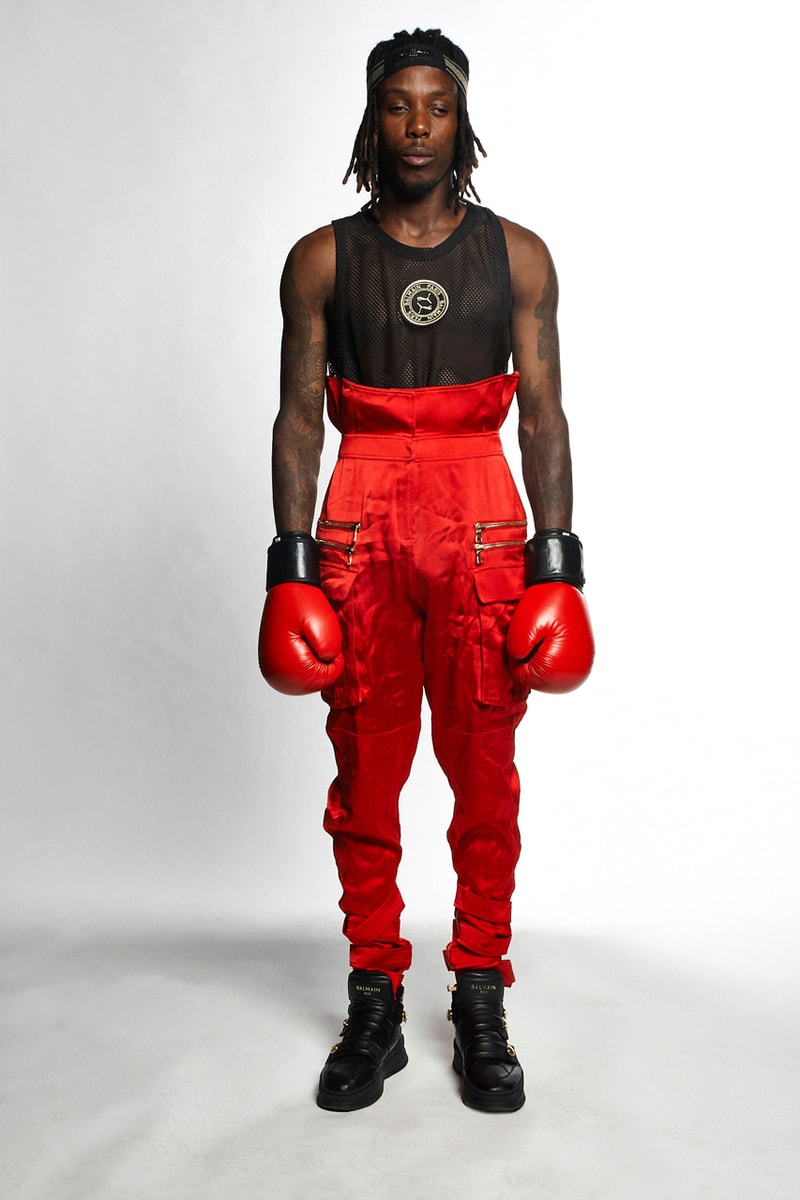 18 of 29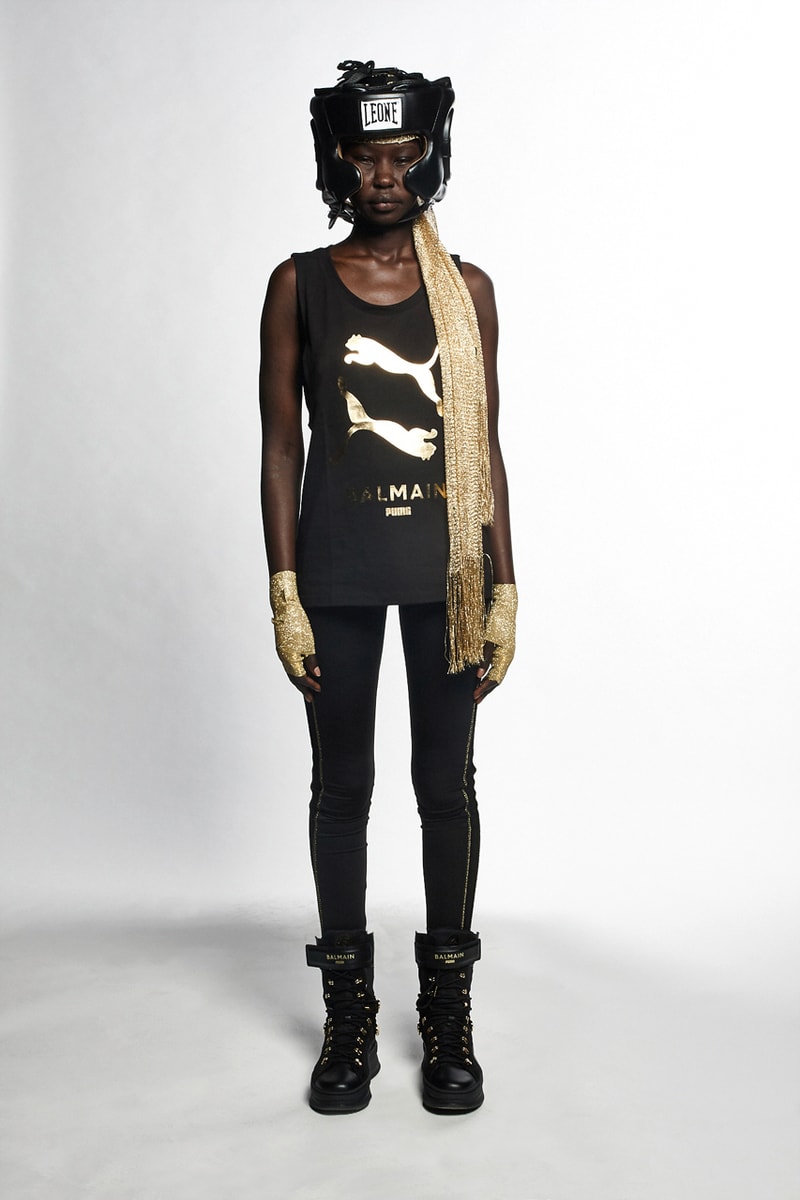 19 of 29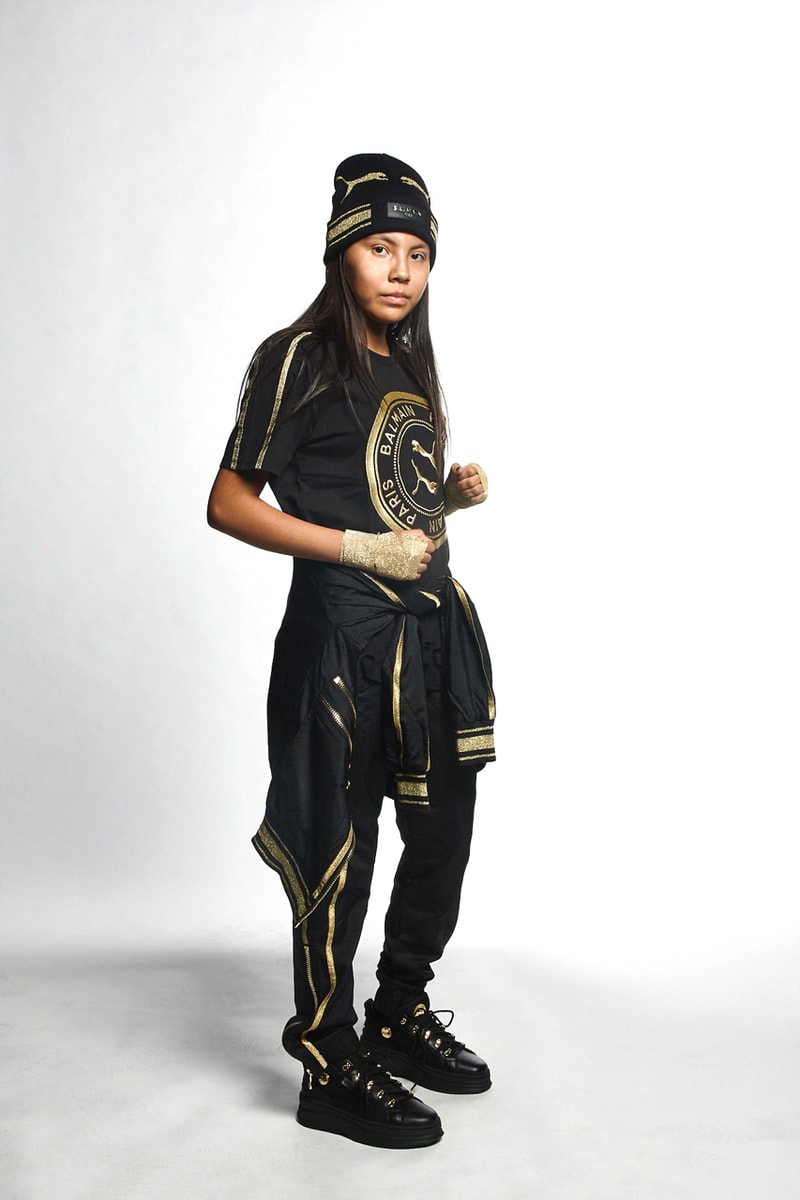 20 of 29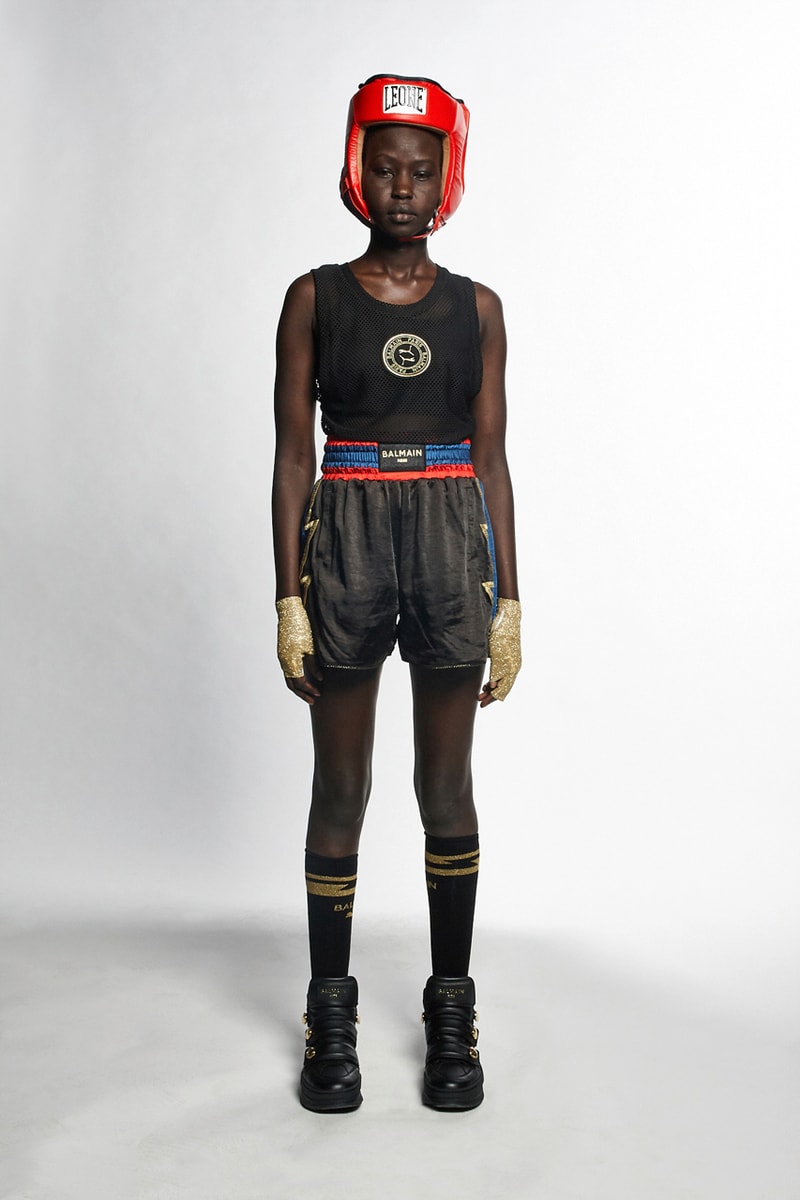 21 of 29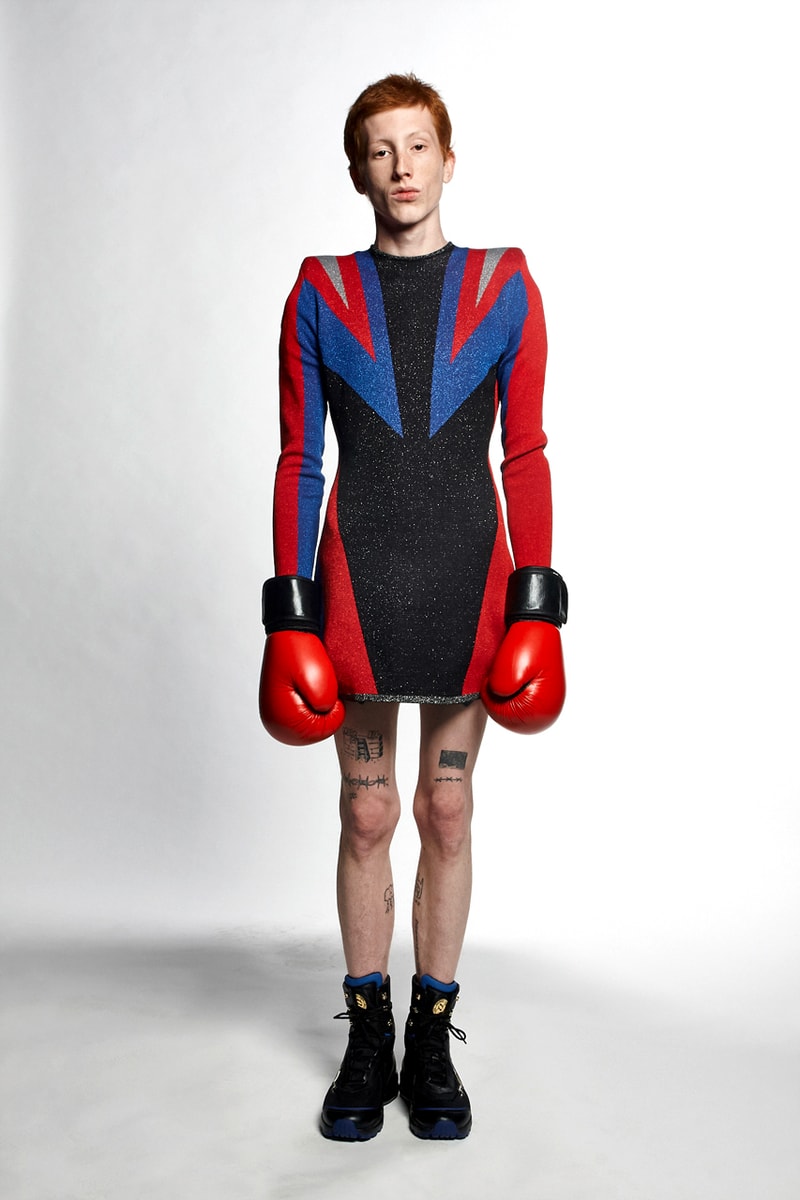 22 of 29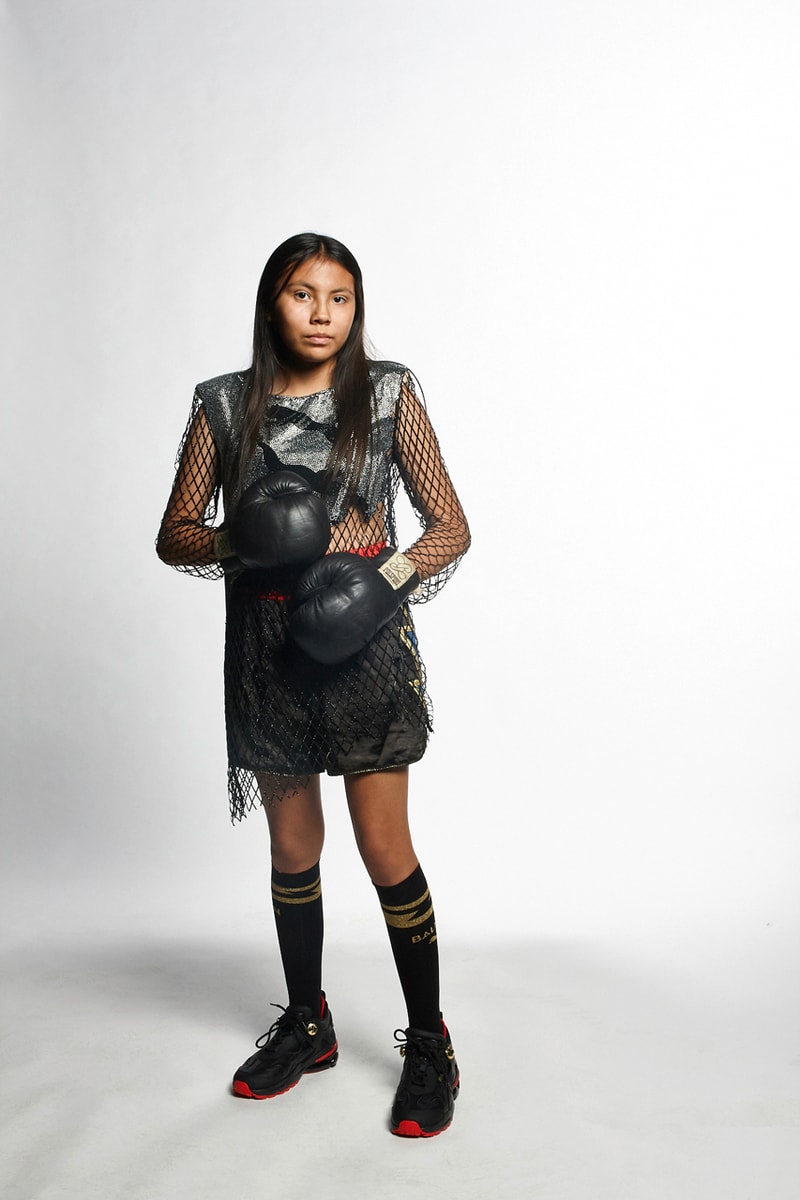 23 of 29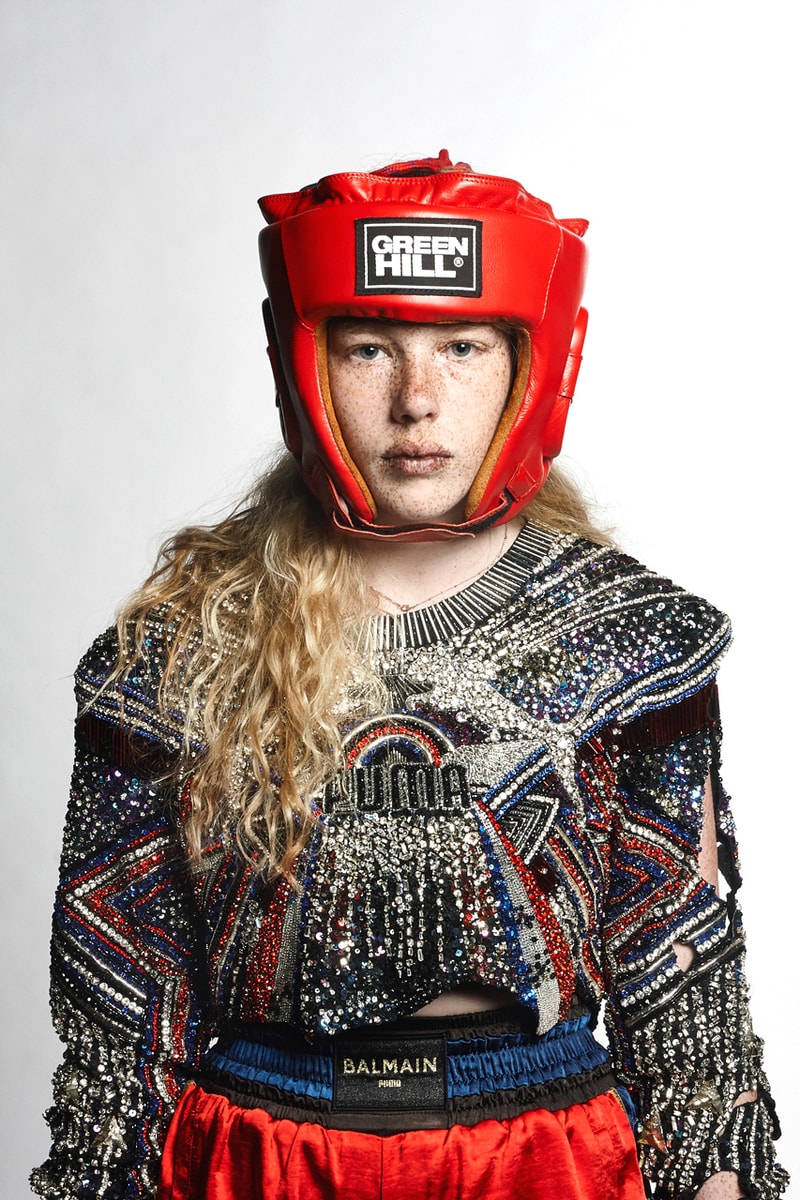 24 of 29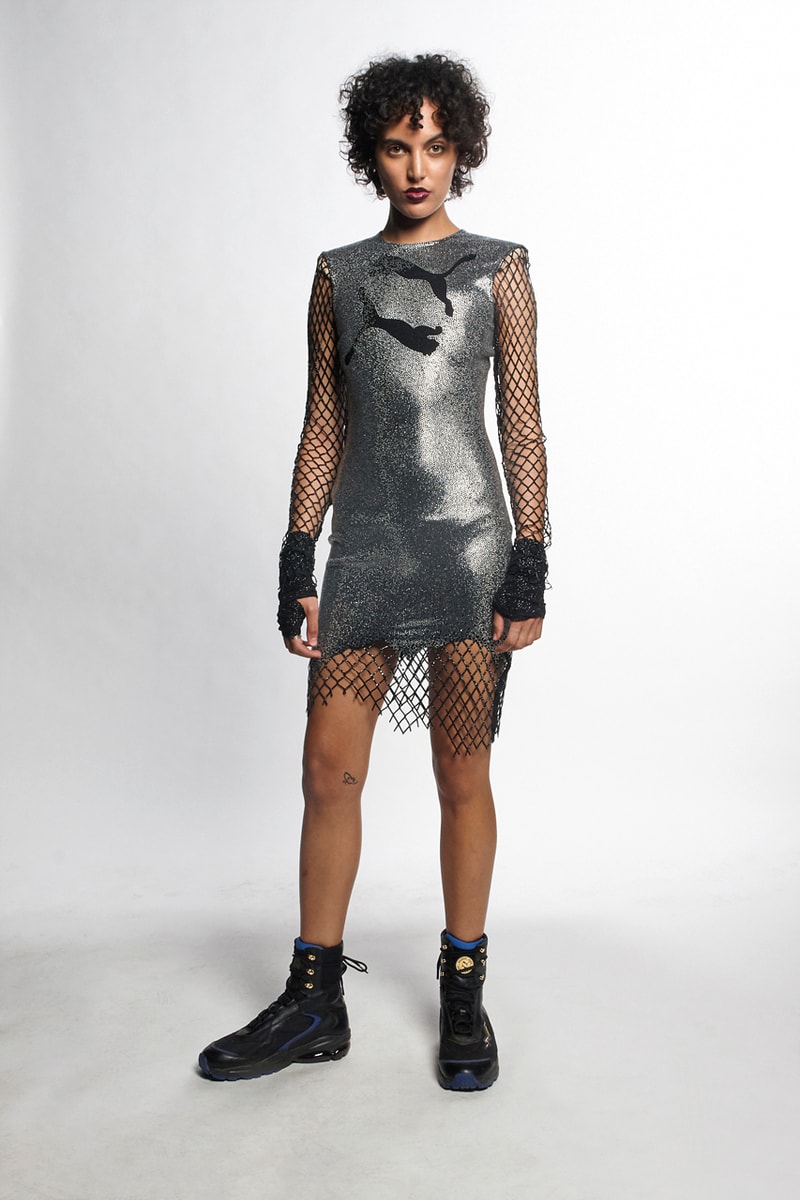 25 of 29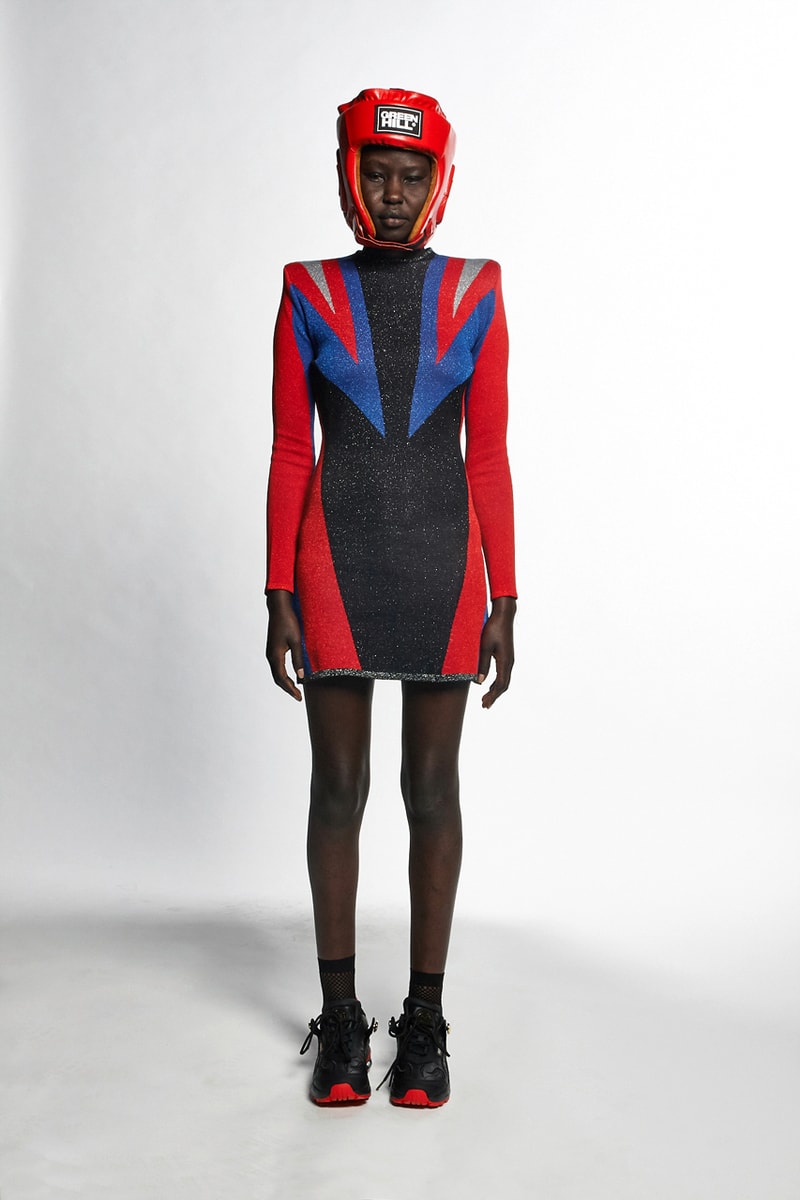 26 of 29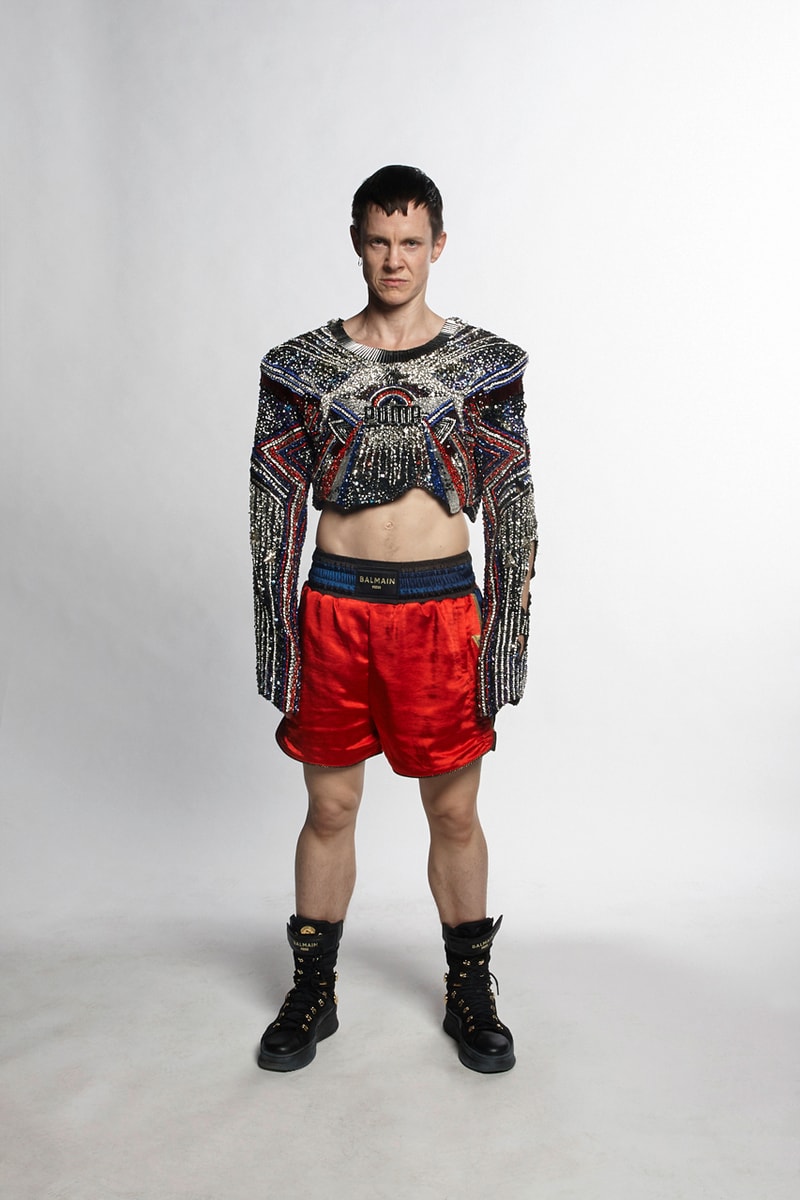 27 of 29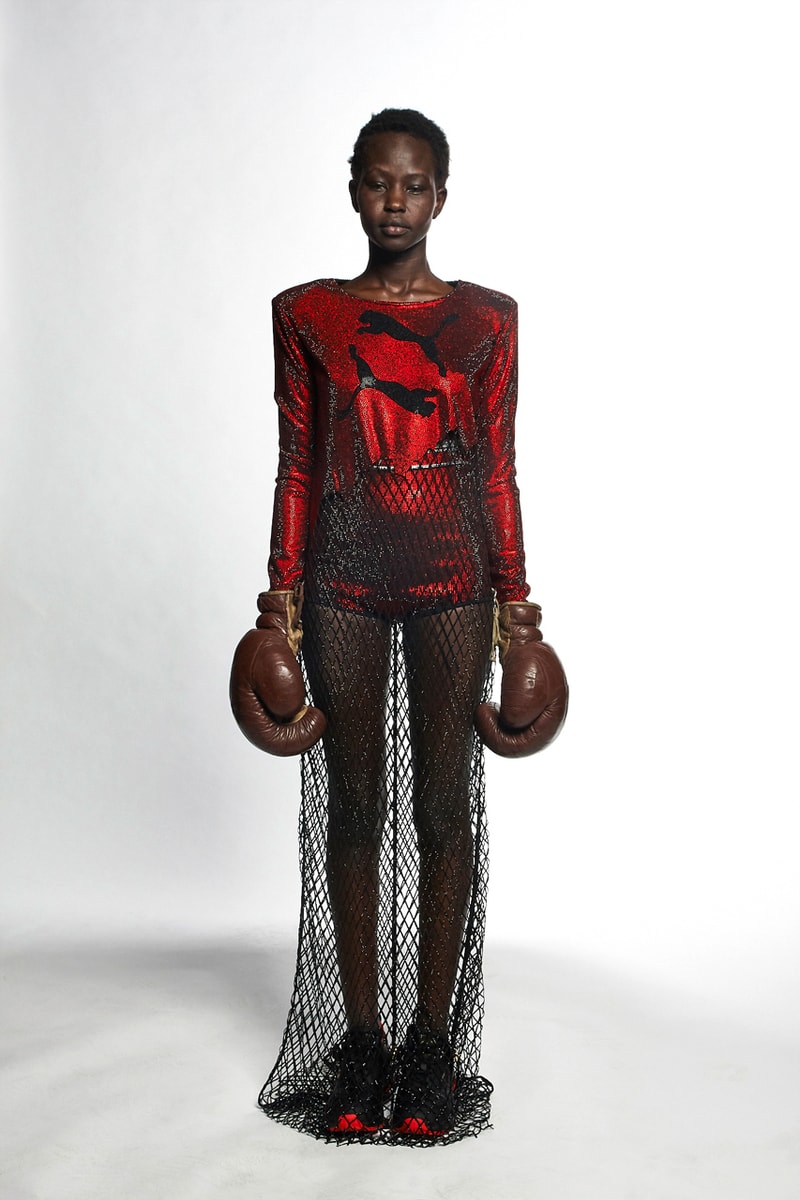 28 of 29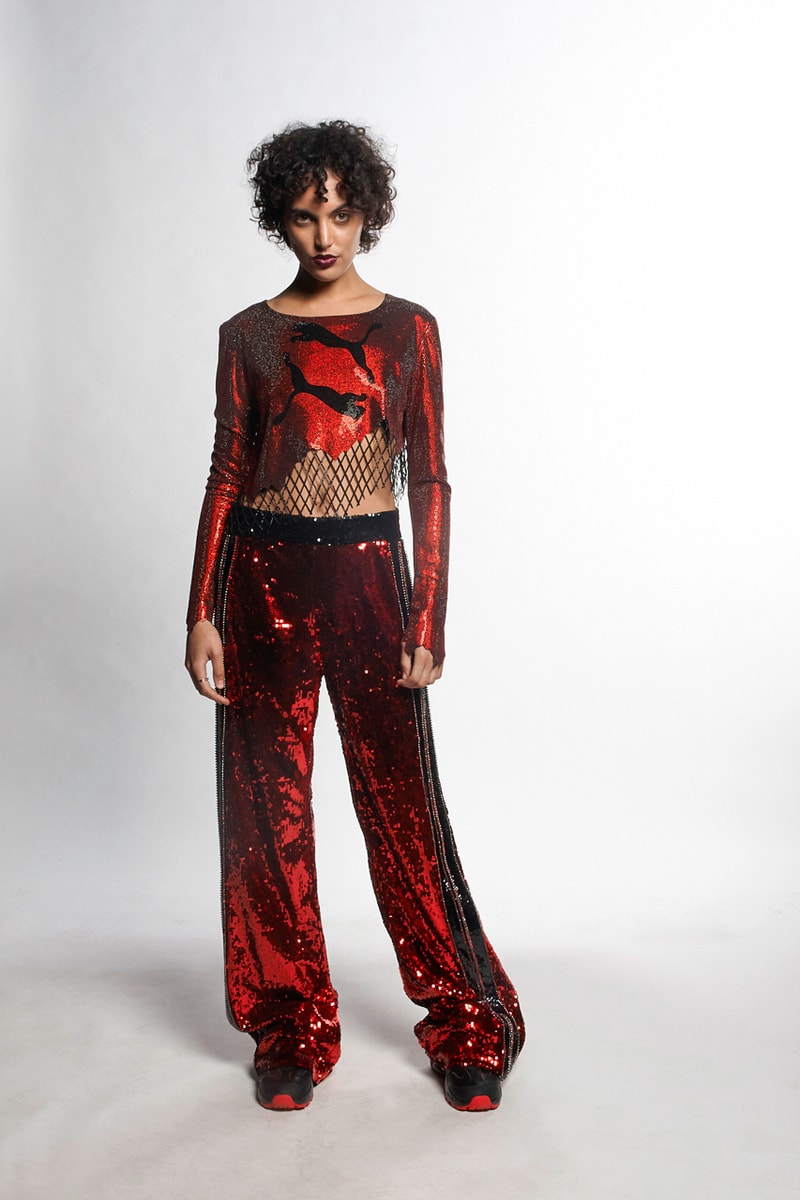 29 of 29
PUMA is best known for sportswear and sneakers; Balmain has built a following devoted to Olivier Rousteing's lavish designs. The pair may seem like unlikely partners, but thanks to PUMA ambassador and Rousteing's close friend Cara Delevingne, both companies found common ground, producing a unisex capsule collaboration inspired by the rigor of boxing.
Taking cues from both Balmain's luxury heritage and PUMA's athletic know-how, the resulting designs are informed a hybrid of both brand's touchstones, with plentiful gold co-branding and shiny textiles appearing throughout. Accessible silhouettes are rooted in wearability, with mesh tank tops, distressed and striped hoodies, graphic T-shirts and slim sweatpants making up the bulk of the range, bolstered by statement pieces that include sequined pre-fight gowns, bombers and souvenir jackets, anchored by boxing shorts, glistening track pants and shapely hourglass dresses, all replete with stark "PUMA" and "Balmain" logos.
"PUMA has always represented team work and empowerment so the idea of doing a partnership with Olivier seemed very fitting," said Delevingne in a statement.  "Balmain has a similar brave fierceness to their brand as PUMA does and it really excited me to think of what we could all do together." Rousteing continued, noting that "Cara is a good friend, and this is the fruit of a shared vision. Everyone involved —- PUMA, Balmain, Cara and me -— was determined to create something timeless. Above all, we knew that our message needed to be a strong one, reflecting exactly who we are and what we believe in."
Expect the collection to arrive on PUMA's web store, partially at Balmain's site and select retailers when it launches November 21. Another six pieces, produced and distributed by Balmain will debut as part of the house's Spring 2020 collection.
PUMA's kept busy with collaborative efforts, recently introducing new sneakers in partnership with both Tetris and Ferrari.