Prada Accessories Recalled Over Blackface Controversy
A poorly-designed monkey keychain ignited the furor.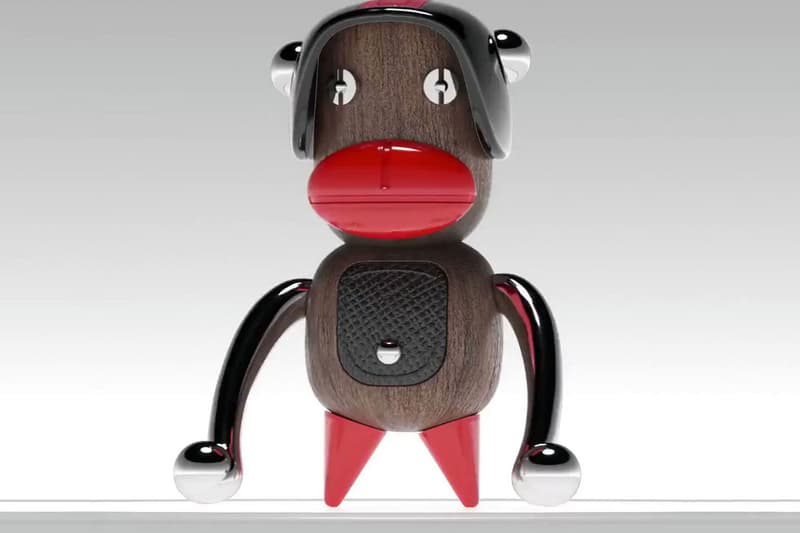 Mere days after Miuccia Prada accepted the British Fashion Council's "Outstanding Achievement Award," the luxury house that bears her name is the center of controversy. Much like H&M's "Coolest Monkey in the Jungle" gaffe earlier this year, the outcry centers around a racist caricature deemed by many to be deserving of swift boycott.
Otto Toto, one of the Pradamalia series' collectible keychains, is the monkey-inspired design that incited the criticism. Sporting a dark wooden body and oversized red lips, the character, particularly the ones in Prada's SoHo store window, too closely resemble a racist Sambo figure for many Twitter users' liking. As @landybugnyc put it: "Have you all lost your minds? Are you all that ignorant of the blatant racist display in your store right now?!"
Unlike the Dolce & Gabbana firestorm, Prada met the backlash with an apology and recall. The Pradamalia figures are "not intended to have any reference to the real world and certainly not blackface," the Italian house tweeted. "In this interest, we will withdraw the characters in question from display and circulation."
[1/2] #Prada Group abhors racist imagery. The Pradamalia are fantasy charms composed of elements of the Prada oeuvre. They are imaginary creatures not intended to have any reference to the real world and certainly not blackface.

— PRADA (@Prada) December 14, 2018
[2/] #Prada Group never had the intention of offending anyone and we abhor all forms of racism and racist imagery. In this interest we will withdraw the characters in question from display and circulation.

— PRADA (@Prada) December 14, 2018
A harsh reminder that casual racism is just as traumatic as racism in its other forms. I'm a whole civil rights lawyer and for the past 3 hours I've been undone. #BoycottPrada #StopBlackface #EndRacisimNow https://t.co/bpZAgN3Iaq

— Chinyere Ezie (@lawyergrrl) December 14, 2018
If @prada had people of color on staff in positions of power, #BoycottPrada would have never happened. Just another reminder why #diversitymatters https://t.co/JFi0pUUzDV

— Chinyere Ezie (@lawyergrrl) December 14, 2018
For most of us #BoycottPrada is not really an option. What's disturbing is that not one soul @Prada looked at this & thought it was a bad idea to use #Blackface as an accessory. Their lack of awareness is indicative that diversity might not exist on their board. #StopRacism https://t.co/NnA7UuNSWZ

— Roza Calderon (@rozacalderon) December 14, 2018