UPDATE: H&M Called out for Offensive Hoodie Styling
The Weeknd plans to cut ties with the fast-fashion giant.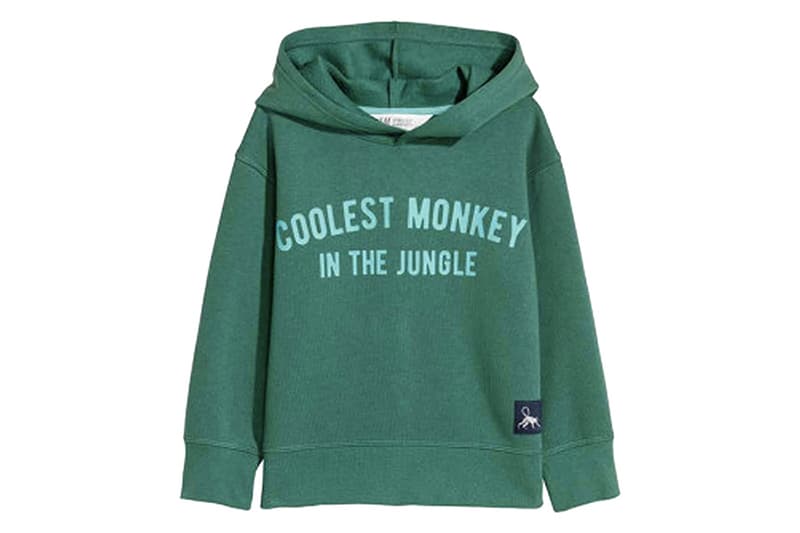 UPDATE: The morning of January 9, H&M uploaded an apology to its main Instagram account, seen below:
January 8, 2018: Fast fashion giant H&M found itself in hot water January 7, when Twitter users noticed the questionable styling of a particular set of animal-themed hoodies.
A trio of children's hoodies on the brand's website seemed innocent enough, boasting a handful of playful animal-themed prints and patterns, until users scrolled to the third sweater. A hoodie bearing the slogan "Coolest Monkey In The Jungle" was styled on a young black child, while the other two were worn by white children. Twitter users quickly grilled H&M over the insensitive styling, resulting in the retailer pulling the photos from its site, though the hoodie is still available for sale. H&M spokeswoman Anna Eriksson responded, saying, "This image has now been removed from all H&M channels and we apologize to anyone this may have offended."
Check out some initial reactions below.
woke up this morning shocked and embarrassed by this photo. i'm deeply offended and will not be working with @hm anymore… pic.twitter.com/P3023iYzAb

— The Weeknd (@theweeknd) January 8, 2018
Whose idea was it at @hm to have this little sweet black boy wear a jumper that says 'coolest monkey in the jungle'?

I mean. What. pic.twitter.com/6AJfMdQS4L

— Stephanie Yeboah (@NerdAboutTown) January 7, 2018
In the year 2018 there's no way brands/art directors can be this negligent and lack awareness. If look at other sweaters in same category they have white kids. We have to do better. pic.twitter.com/Av4bS4t6yn

— alex medina (@mrmedina) January 8, 2018
Every company should invest in training that encompasses cultural competency and sensitivity. It is absolutely necessary. @hm pic.twitter.com/efMR0oL3jx

— The King Center (@TheKingCenter) January 8, 2018
. @hm, have you lost your damned minds?!?!?! pic.twitter.com/EYuCXLZtv3

— Charles M. Blow (@CharlesMBlow) January 8, 2018