Migos' 'Culture II' Album Is Currently Being Mixed According to Quavo
One of the most anticipated projects of 2018 could be arriving any moment now.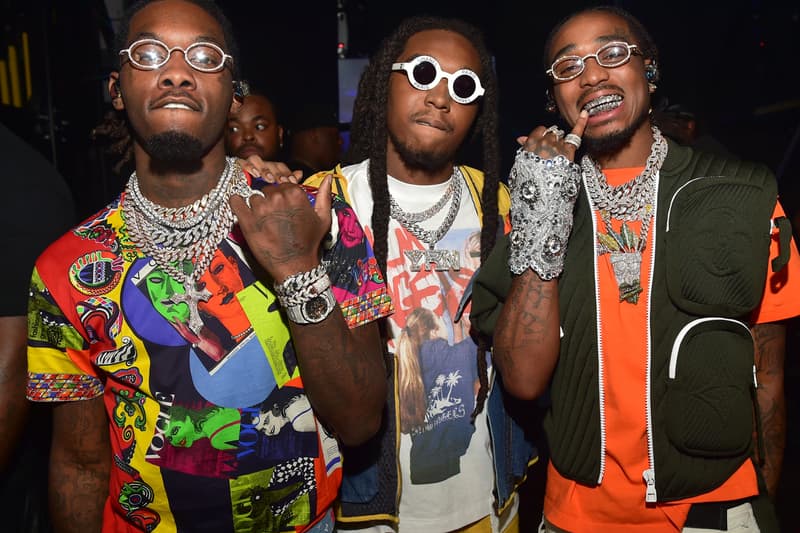 After unveiling that the sequel to their acclaimed Culture album would be releasing in January 2018 during an interview with The New York Times back in the fall of 2017, we've seen a number of releases from the beloved Migos trio. The musical selection includes Huncho Jack, Jack Huncho, a song with Pharrell and even dabbing on a soundtrack of Will Smith's new Netflix series, Bright.
With that said, on a busy schedule in Q4, there weren't many updates on Culture II until today. As of this morning, it now appears the project is in its final stages according to a tweet from Quavo and coincidentally, the update arrives near the one-year anniversary (January 27) of their first Culture album. The "Motorsport" rapper also ramped up expectations back in October after telling fans, "WAIT TIL U SEE WHO EXECUTIVE PRODUCED IT!!."
C U L T U R E II
WAIT TIL U SEE WHO EXECUTIVE PRODUCED IT!! ?

— QuavoYRN (@QuavoStuntin) October 21, 2017
We wouldn't be surprised if an official release date announcement from Quality Control arrives in the coming days, so stay tuned and in case you haven't seen it already, Offset raised the bar in the jewelry game last year when he copped himself a custom Ric Flair chain.
C N T S L E E P U G A
Beat BAMA
And I'm Me Nd Durel
Mixing Culture II
Anniversary Coming Up
C U L T U R E B D A Y

— QuavoYRN (@QuavoStuntin) January 8, 2018