2 Chainz Kills It on Eminem's "Chloraseptic (Remix)" Featuring PHresher
Eminem and PHresher also drop new verses.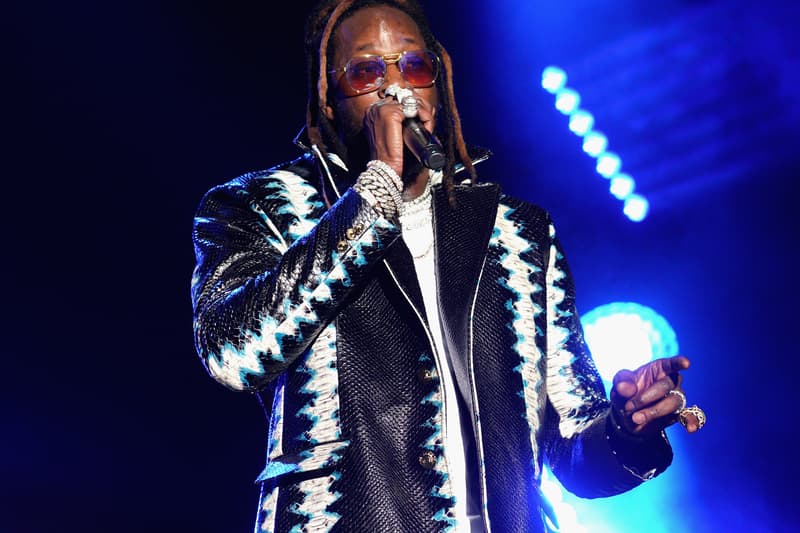 Early this morning, fans finally got to hear 2 Chainz's verse for "Chloraseptic" when Eminem released the remix to the song featuring PHresher. Tity Boi's verse was thought to be on the original version and many were left confused when the tracklist for Revival came out with Chainz's name missing from the song. But never fear, the song is out for consumption and enjoyment.
"In a food fight, I aim at your Adam's Apple/Pull up in the candy car eatin' a candy bar/And my girl eatin' a candy apple/Yuh, I line their ass up, I aim at their Cruiser/All of these stones on my neck (uh)/They must have looked at Medusa," 2 Chainz raps. Eminem and PHresher also made new verses for the remix.
The Pretty Girls Like Trap Music rapper originally revealed in July that he was working with Em for Revival, but was initially disappointed when the tracklist came out. Later on, 2 Chainz changed his tune and posted a picture of him and Em, along with the caption, "Grateful for the opportunity, new music on the way !" The guess here is that's when 2 Chainz was given the heads up that the verse will be used on the remix.
width="300" height="380" frameborder="0" allowtransparency="true">