Miuccia Prada Will Be Honored for "Outstanding Achievement" at the 2018 Fashion Awards
The BFC is giving the designer one of its top accolades.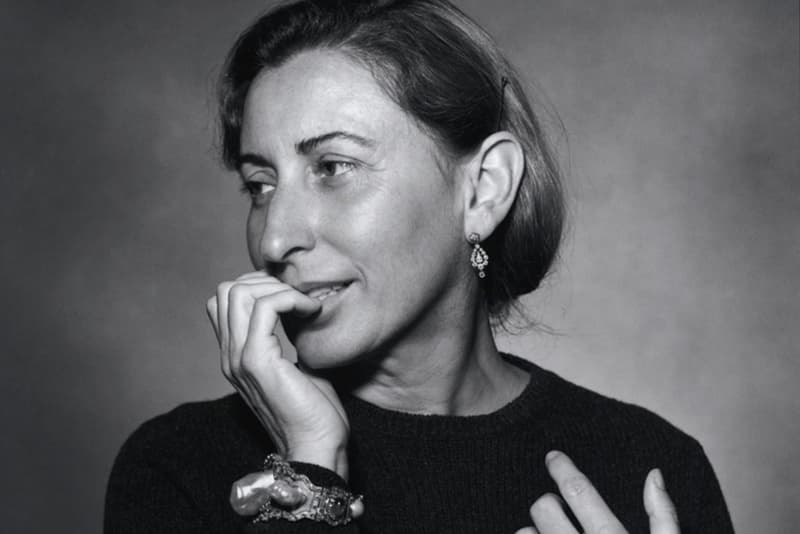 Miuccia Prada, the primary fashion designer behind Prada, is set to receive the Outstanding Achievement Award at the British Fashion Council's forthcoming award ceremony. The aforementioned British Fashion Awards accolade honors those who have given an "overwhelming creative contribution" to the fashion field, and has previously recognized influential figures like Donatella Versace, Karl Lagerfeld and Ralph Lauren.
"Mrs. Prada's intuition for the zeitgeist and her blending of multiple creative disciplines including fashion design, art and architecture since the beginning have made her a pioneering force in our industry," reads an official statement from Stephanie Phair, the British Fashion Council's new chairman. In a separate quote, the Fashion Awards host Nadja Swarovski calls Miccuia Prada "one of the most influential designers" in her craft's history and a "true visionary," while adding that her devotion is "endlessly inspirational."
"We are thrilled to be honouring Miuccia Prada with the Outstanding Achievement award for being an incredible design maverick and for spearheading the evolution of the Prada group from a family business to a global brand," BFC CEO Caroline Rush added in her own statement. "We look forward to celebrating with her on the 10 of December alongside industry family and friends."
The British Fashion Council's Fashion Awards event is scheduled to take place on December 10 in London. Supreme, Palace and other brands are also nominated for 2018 Fashion Awards.
For more, check out last year's list of Fashion Awards 2017 winners.