Kanye West's Sunday Service Choir Drops New Album 'Jesus Is Born'
No delays this time.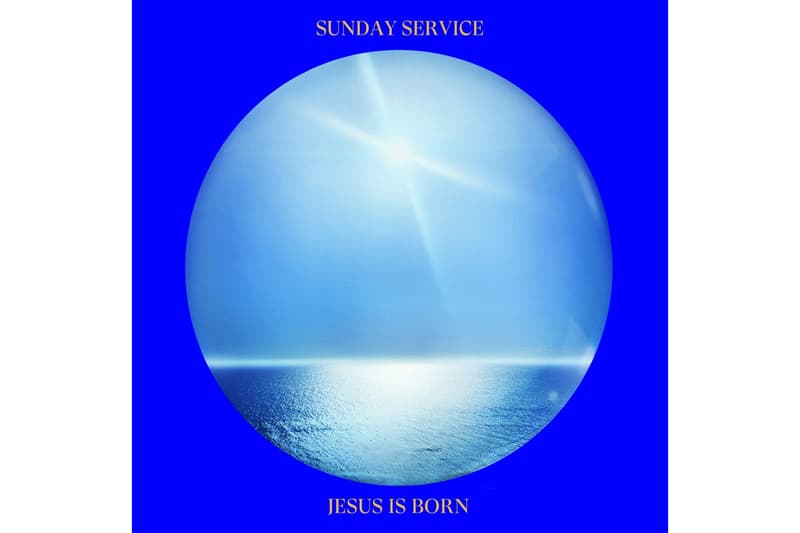 In an insightful Zane Lowe interview from back in October, Kanye West revealed plans to follow up Jesus Is King with the release of a Sunday Service Choir album, titled Jesus Is Born. Merry Christmas: the album actually dropped on the intended day of the release (Christmas Day), unlike Kanye's previous album releases.
Measuring at around an hour and 24 minutes, Jesus Is Born sees a total of 19 tracks, a number of which include songs that Ye and the choir performed live, like "Ultralight Beam," "Father Stretch" and "Follow Me – Faith." For this album, Ye went easy on the instrumentals, making sure the arrangements were minimal so that the main focus would be on the choir's rich vocals.
Kicking off the album is the track "Count Your Blessings," which starts off with a bluesy piano lick, joined immediately by the grand, regal sound of Ye's choir. It sets the tone for the rest of the album, packing a series of vibrant, soulful vocal deliveries one track after another. Songs like "Revelations 19:1" and "More than Anything" take on a slower ballad-like feel, while other tracks like "Sunshine" have a more upbeat funk-tinged groove, demonstrating how wide and dynamic the sound of gospel choirs can be. This past year, Kanye has kept busy with his choir, hosting gospel services, across the country in various churches and venues — he even brought the choir to Coachella 2019 in April. It seems he's showing no signs of slowing down, especially with the recent operas he's been performing.
Scroll below to listen to the latest album from Kanye West's Sunday Service Choir Jesus Is Born
Elsewhere, Dr. Dre has topped the Forbes list for the top-earning musician of the decade.
JESUS IS BORN | 3 PM EST

(Via @bukonvict) pic.twitter.com/UUypduwleI

— TeamKanyeDaily (@TeamKanyeDaily) December 25, 2019