Top 10 Fashion Brands 2017
Becoming a highly-coveted fashion brand isn't just about pushing perfect products anymore. In addition to offering designs that consistently impress consumers, the other big part of staying relevant is continually creating buzz. Labels in 2017 were more tactical in their approach to being the most talked-about topic in any fashion conversation. Timing is everything and when it came down to causing excitement through product collaborations, influencer partnerships and pop-up activations, some brands executed the process perfectly.
2017 saw fashion's biggest names deliver controversial trends and polarizing designs. Yet, at the end of it all, fans answered with great fervor, lining up at storefronts and buying up all the most desired pieces from their favorite brands. It's not a new concept in the culture of hype but the newfound fandom for some does offer a fresh perspective on how labels did everything in their power to either capture or stay at the top spot. With that said, this year's best brands had the perfect balance of sales and buzzworthy moments. And for those just entering the list of imprints in the upper echelon, it's evidence of how newer names can easily surpass legacy brands in these fickle times in fashion.
Here are the 10 best of 2017, in no particular order.
01
02
ALYX
ALYX
2017 demonstrated ALYX's potential as a formidable fashion brand with lasting appeal. Designer Matthew Williams really showcased his technical prowess with the label's Fall/Winter 2017 collection — the range not only exhibited high attention to detail but also prime tailoring, exquisite knitwear and a knack for premium fabrics. Aside from its clothing offerings, which has now been added to more stockists, ALYX also dropped a covetable capsule of footwear alongside iconic skate shoe brand Vans.

03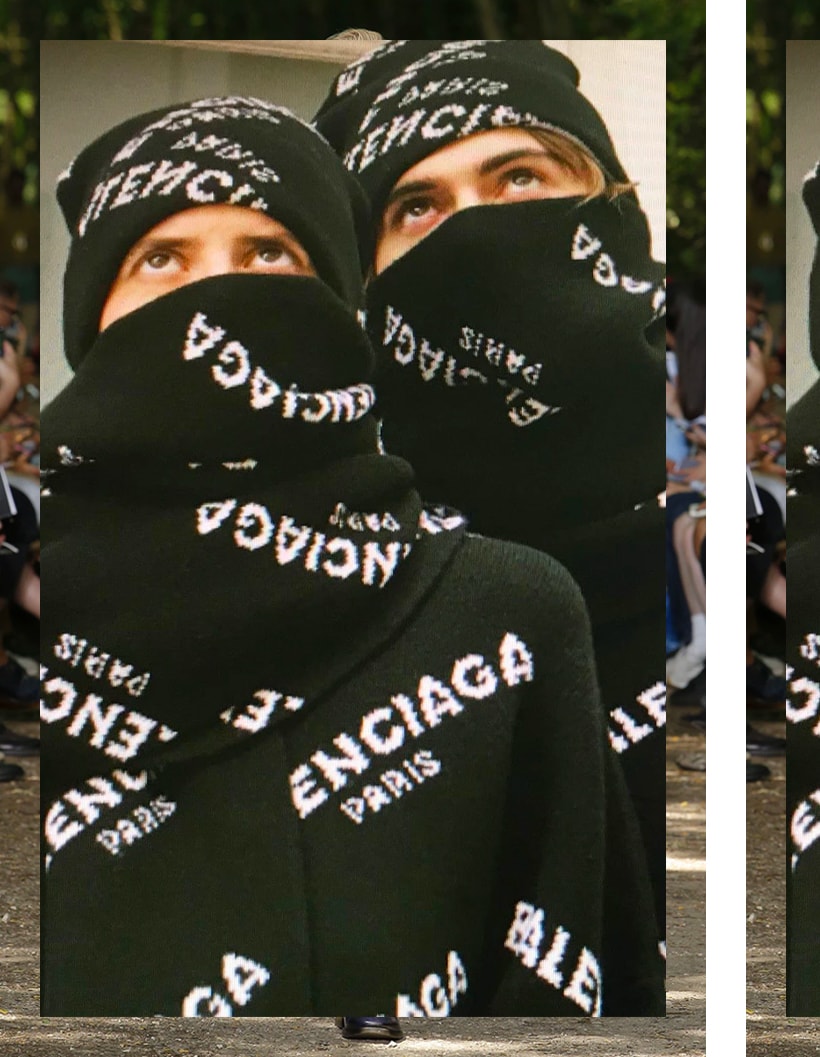 BALENCIAGA
Balenciaga was hard to ignore in 2017. Notable moments include the politically-inspired Fall/Winter 2017 collection featuring Bernie Sanders-style logos, the release of some IKEA lookalike bags, and the introduction of a few groundbreaking footwear — namely, the Speed Trainers and the head-turning dad shoe of the year, the Triple-S sneakers. Furthermore, Balenciaga was more of a cultural movement than it was a brand in 2017 as it focused on expanding the Athleisure 2.0 trend and driving the theme of family forward, as evident in its Spring/Summer 2018 collection and new kids line.
04
GUCCI
Gucci stayed loud and proud when it came to its designs, lookbooks, partnerships and shows in 2017. In April, it was announced that the company's sales grew 50% just in the first quarter. Not one to remain complacent, the fashion house continued to create more buzz by aligning itself with Gucci Ghost, Dapper Dan and MR PORTER through some exciting exclusives. Ultimately, it was the bold graphics and motifs that got consumers buying its quality goods and that's an even more important trend that's sure to carry on for 2018.
05
06
OFF-WHITE™
OFF-WHITE™
Virgil Abloh and his brand Off-White™ ruled 2017 for a number of reasons. In addition to noise-making collaborations alongside Moncler, Nike, and a slew of other big names, the label also opened up new stores in New York (EM PTY Gallery), Hong-Kong, Shanghai, Taipei, Seoul, Kuala Lumpur and Sydney just this year. Additionally, 2017 saw more Off-White™ clothing draped on top fashion influencers, musicians and movie stars, all helping secure Virgil's position amongst the pantheon of elite designers.
07
PALACE
The biggest news for Palace in 2017 was the opening of its New York location in May and things have been on an upward trajectory for the skate brand ever since. In addition to the new shop, Palace also caused quite the stir with its coveted collabs — an adidas partnership even had fans lined up to buy bathrobes. Alongside product releases, the company also focused on doing some good by raising money through the sale of skateboards to help fund the revamping of London's Southbank skate park.

08
09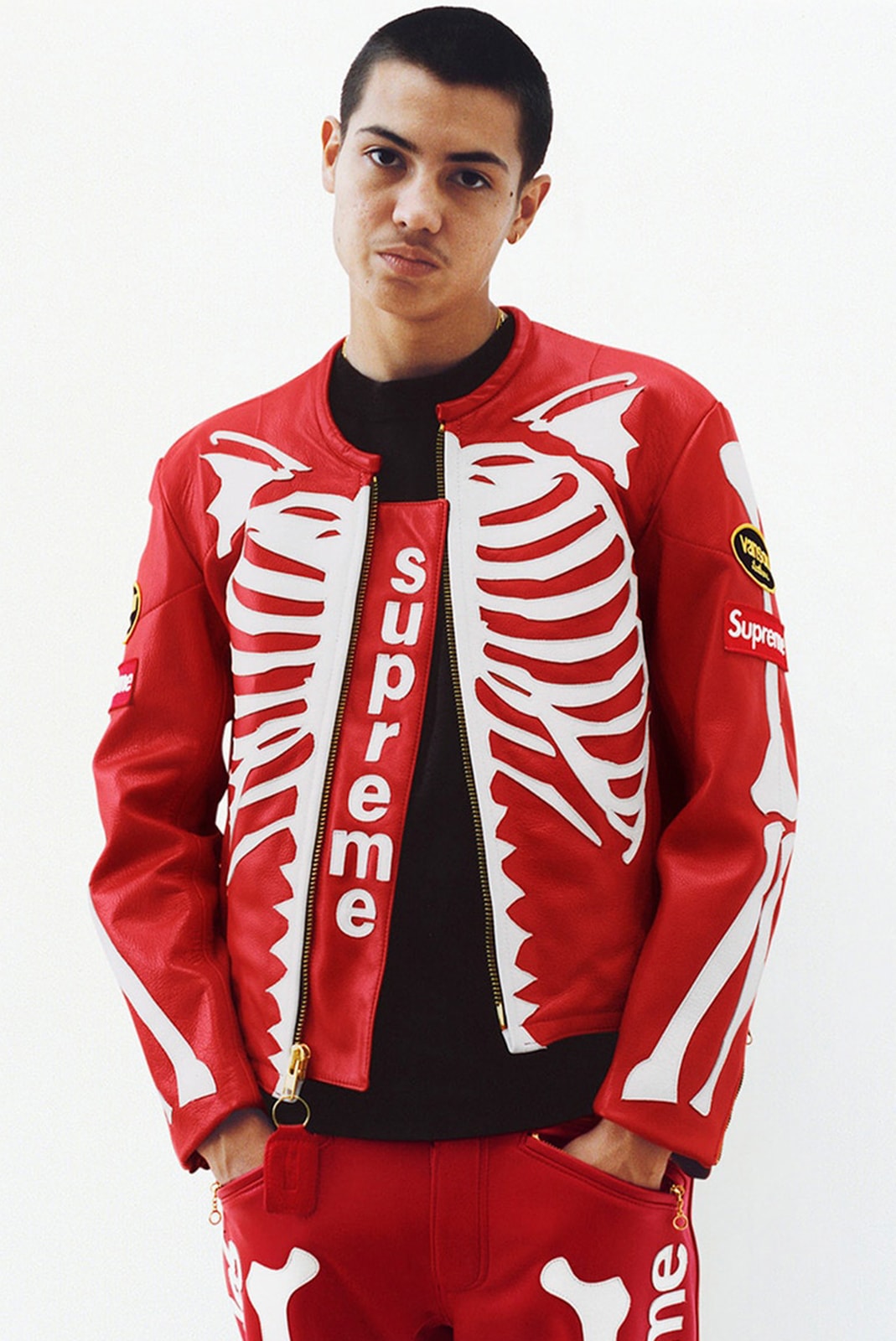 SUPREME
SUPREME
It's hard not to look at Supreme's 2017 without mentioning its collaboration with Louis Vuitton. It was practically the power move that broke the mold and solidified streetwear's place in the world of high-end design. There were other worthwhile collabs announced this year too but the biggest one would be Supreme's investment deal with The Carlyle Group. Seeing as how Supreme was so adept at selling out goods in 2017, this deal gives the popular New York brand the opportunity to expand further, making 2018 and beyond look even brighter for the skatewear giant.
10