Magic Leap Unveils Augmented Reality Goggles
Nearly $2 billion USD and 6 years in development.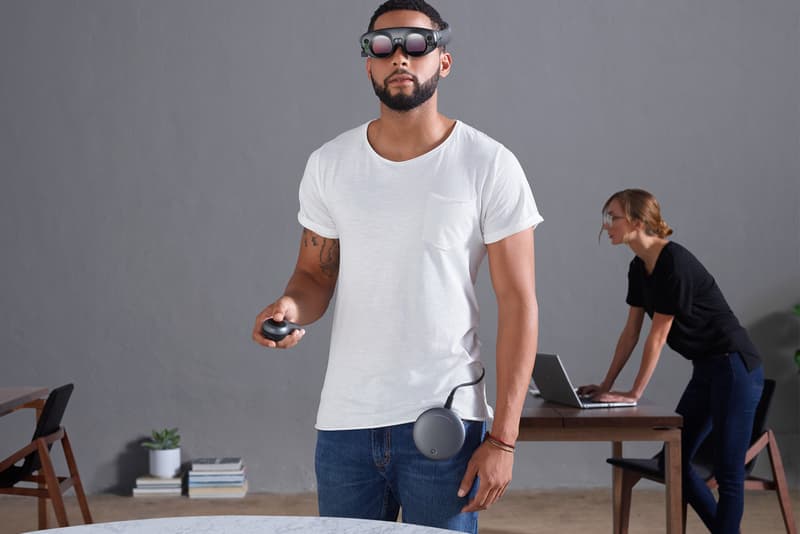 Florida startup Magic Leap raised $1.9 billion USD in investments from sources ranging from Google to Alibaba, and has been at work on an augmented reality (AR) product since its founding in 2011. With 2017 ending in mere weeks, the company has finally unveiled the fruits of its labors — a set of augmented reality goggles purportedly set to debut in 2018.
Founder Rony Abovitz made his fortune from sales of Mako Surgical Corp, a company that designed robotic arms for surgery, and used that money to begin Magic Leap. After years of development and a rising valuation (last reaching $6 billion USD), Magic Leap has unveiled its first AR product. The set of glasses, battery pack and controller are set to debut under the name of the Magic Leap One Creator Edition, with each piece boasting a separate name — the six-camera glasses are dubbed Lightwear, the belt-attached pack is Lightpack and the controller is given the appropriately simple title of Control. The innovative set utilizes the brain's visual cortex to process realistic virtual reality imagery, creating an immersive AR experience unlike anything currently on the market — an AI assistant feature may even replace Alexa, Google Home and other similar technology.
With the AR set retailing for $1,000 USD – $1,500 USD — according to insider sources — Magic Leap reports that it will release a software development kit with developer support and tools. Head to the startup's website for more information. Meanwhile, Facebook is set to debut its new AR features for Messenger shortly.