Here's How to Win Your Ugly Christmas Sweater Party This Season
Taking a holiday staple to the next level.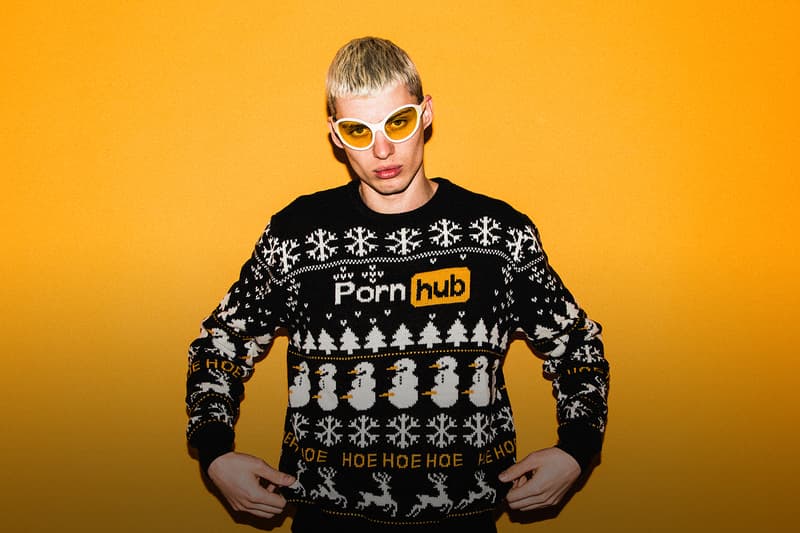 The holidays yield an onslaught of oddball traditions – egg nog, SantaCon, mistletoe, debt-inducing gift giving, awkward family photos, incessant Christmas music and not to mention the mythological belief that an overweight, nocturnal old man who spies on children will break into your house on Christmas Eve bearing presents. Of course, none of these rituals have been parodied more than the festive clothing we opt to wear at holiday-themed celebrations, otherwise known as Christmas sweaters.
Marked by loud graphics, vivid color patterns and frumpy silhouettes, Christmas sweaters have gone from dreaded knitwear gifted by your grandmother to ironic sartorial statements celebrated for their unabashed gaudiness. But as each year passes, Christmas sweaters get increasingly more fashionable, with everyone from rappers to streetwear brands to luxury designers churning out iterations of the jazzy jumper.
Whether you're looking to shock your conservative relatives or impress them with your chic fashion sense, our latest editorial spotlights six of this season's best Christmas sweaters to help you get through the holidays in style.
The Provocateur
Pornhub Holiday Sweater.
The Nostalgist
Rugrats Holiday Sweater, $39 USD at Urban Outfitters.
The Trap Lord
Dabbing Santa Traphouse Crewneck Sweater, $15.99 at 2 Chainz Shop.
The Sports Fanatic
New York Knicks Intarsia Sweater, $39.99 USD at Urban Outfitters.
The Fast Food Junkie
Holiday Colonel Shirt, $20 USD at KFC Limited.
The Gucci Gawd
Multicolor Striped Wool Turtleneck, $930 USD at Gucci.com.
Pink Twisted Wool Knit with Embroidery Details, $1,450 USD at Gucci.com.
Round out your winter wardrobe with the best outwear the Fall/Winter 2017 season has to offer.