The Best Outerwear Styles This Fall/Winter 2017 Season
Ideal options from your favorite brands.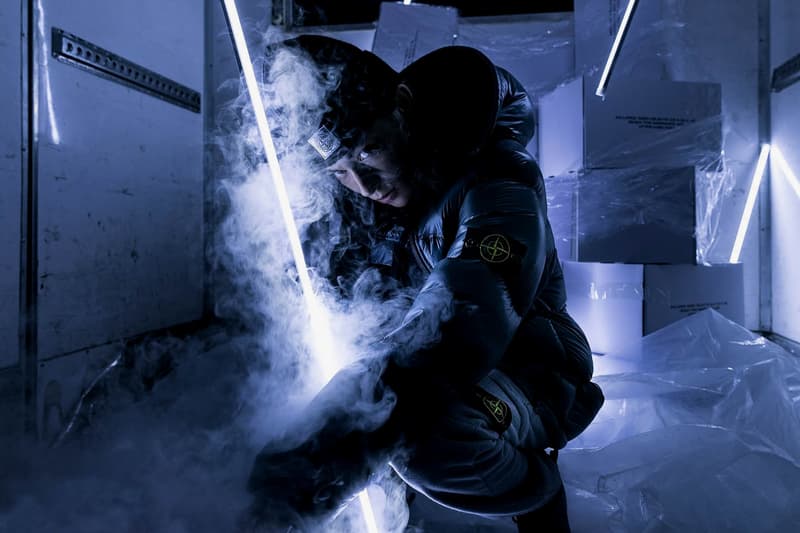 While places like the U.S. East Coast are currently experiencing an abnormally warm winter, other regions around the globe are already well within the deep chills of the cooler months. To combat the varying weather patterns thrown by mother nature, one should already be prepared with a complete arsenal of outerwear styles. If you need to go down the checklist, make sure you have at least the basics — overcoats, trenchcoats, down jackets and leather jackets.
Ideally, durable lightweight fabrics should be taken into consideration for windy conditions while water-repellent materials are a no-brainer when the rain starts to fall. Down-filled shells and GORE-TEX are always prime options when temps get near the freezing point. Also, always make sure you have a few proper selections in your lineup for when you need a more sophisticated look. Check out some of our choices below from brands like The North Face, Stone Island, and Raf Simons and sound off in the comments on which labels and silhouettes have been your go-to for the past few winters.
Overcoats
1 of 5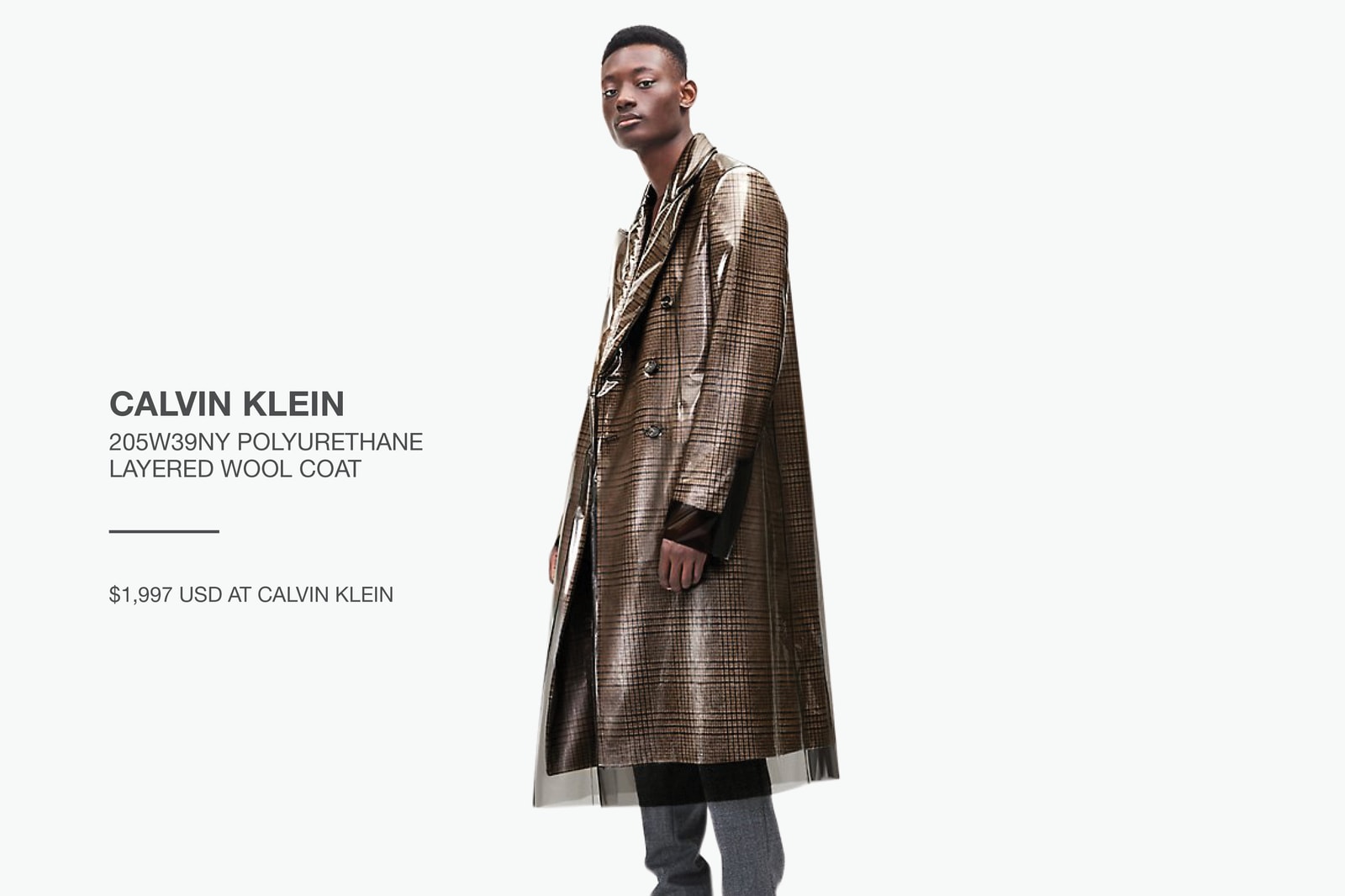 2 of 5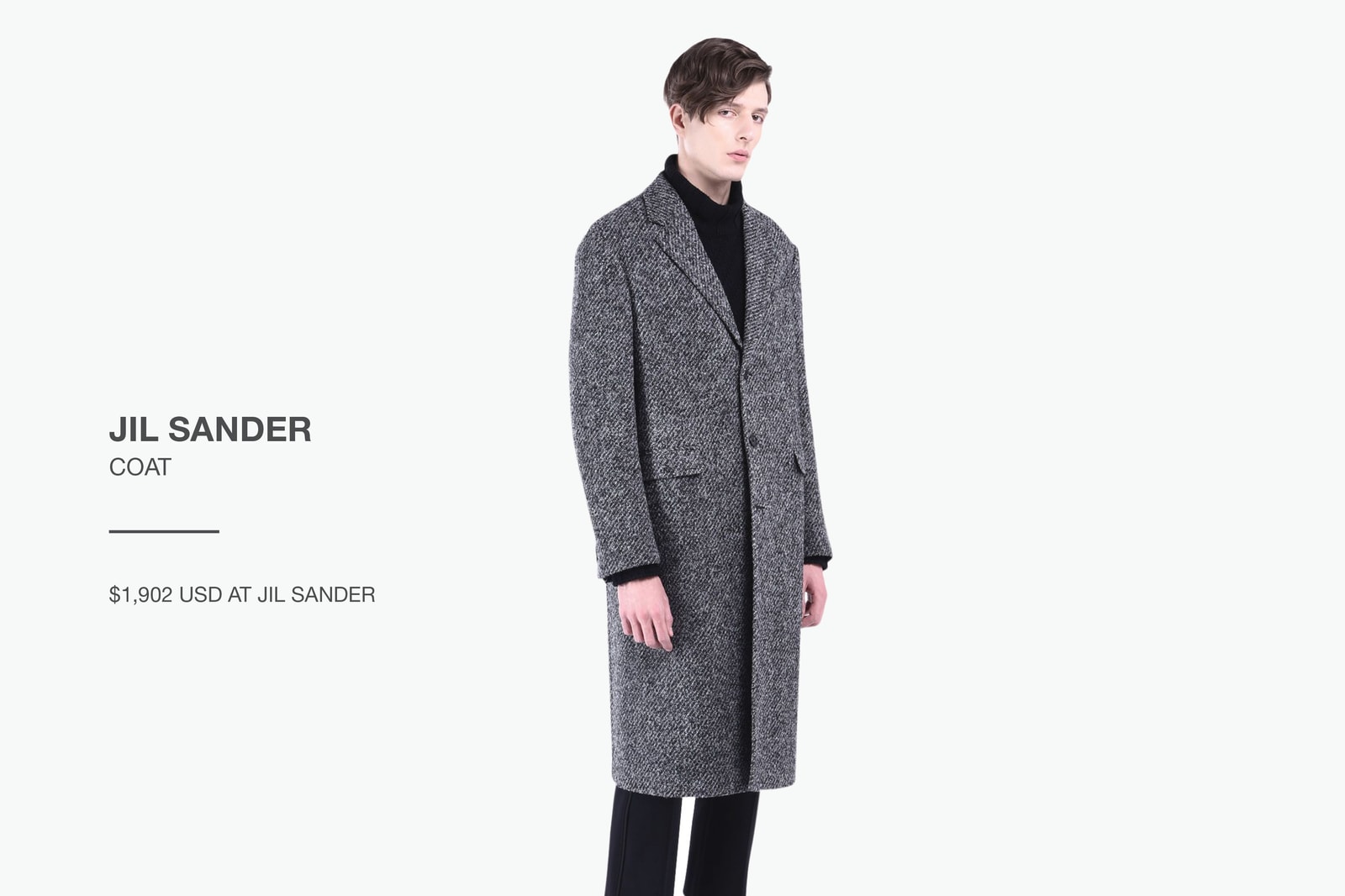 3 of 5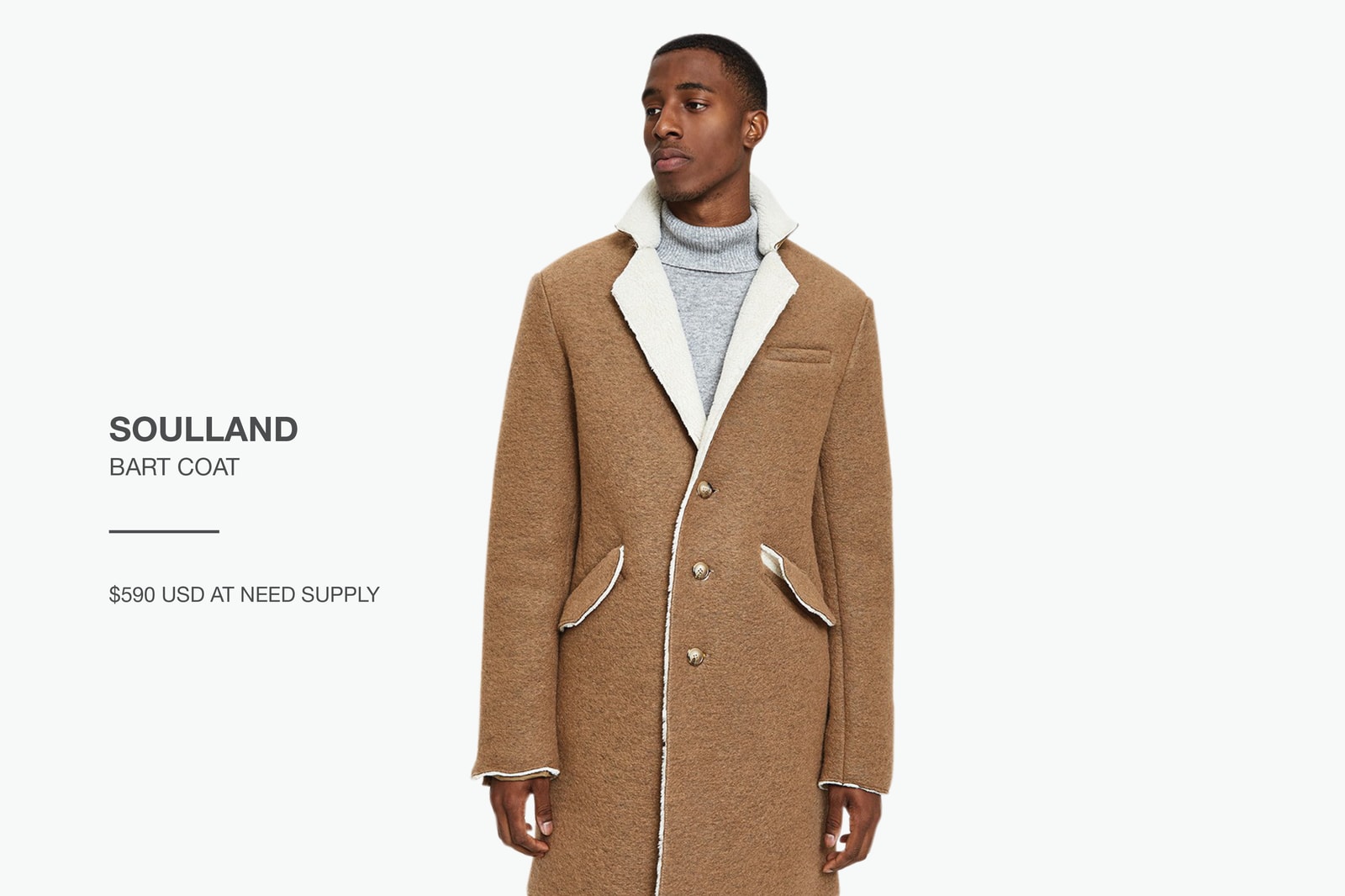 4 of 5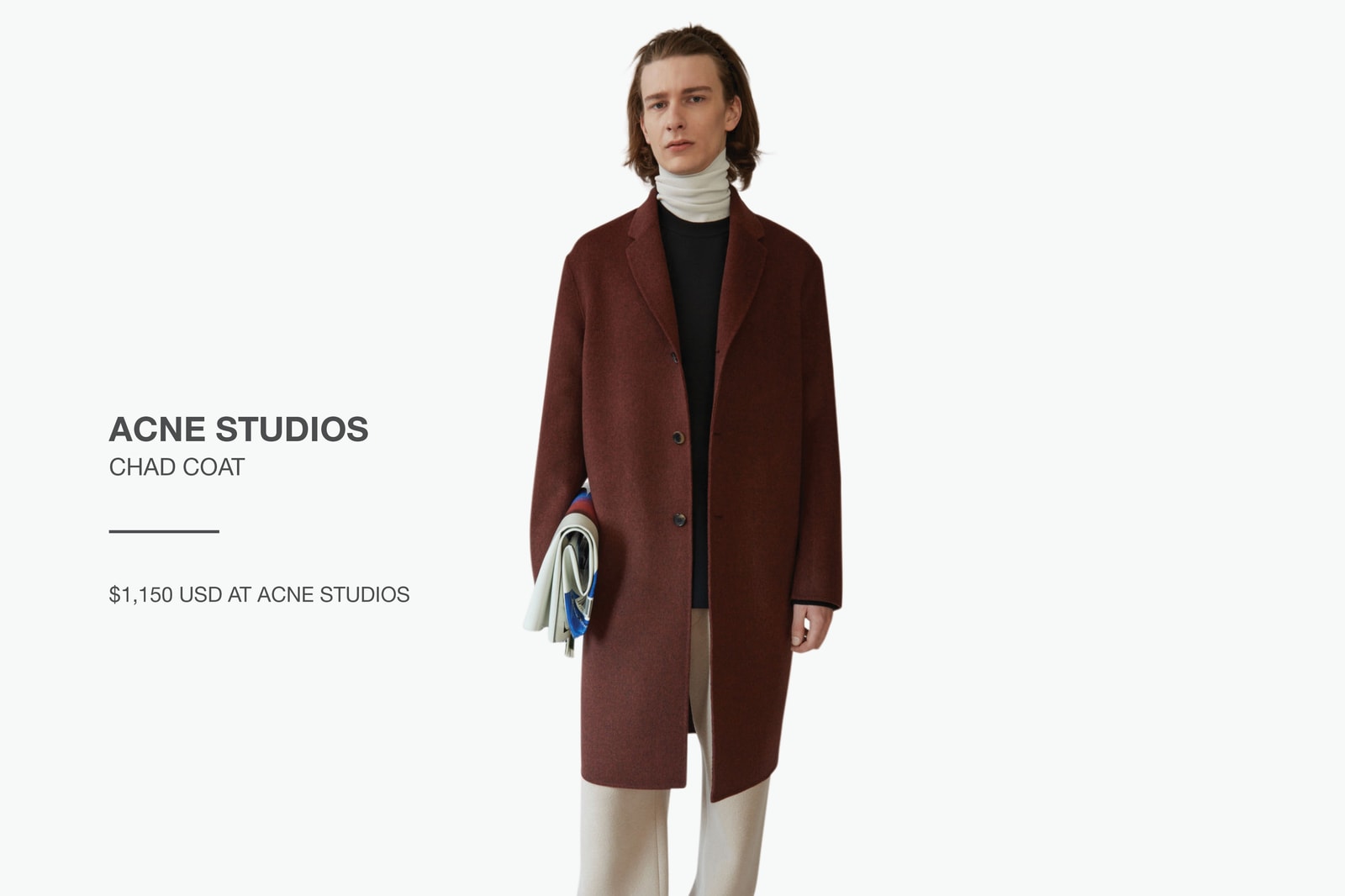 5 of 5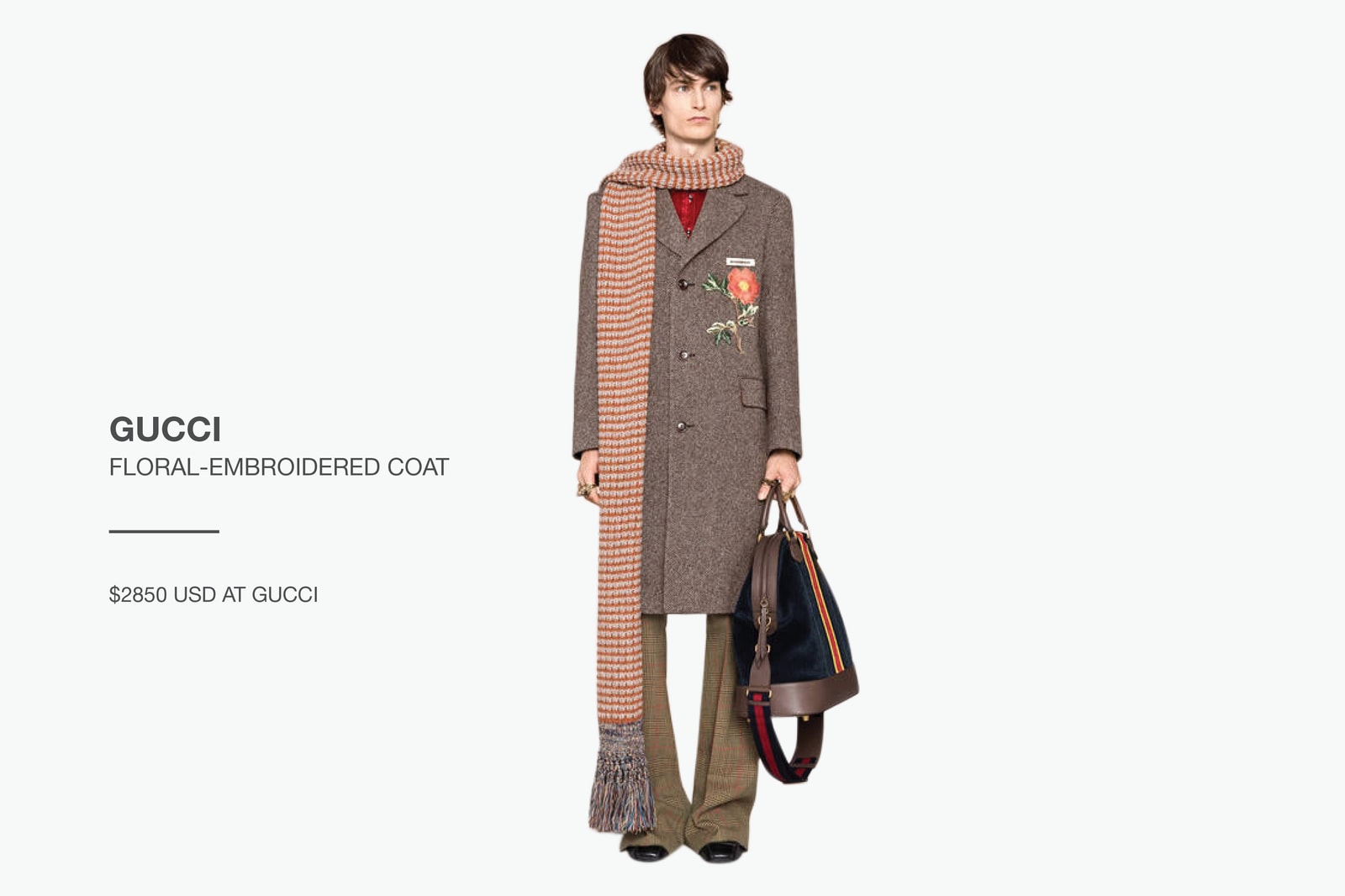 1. Calvin Klein 205W39NY – Polyurethane Layered Wool Coat: $$1,997 USD at Calvin Klein
2. Jil Sander - Coat: $1,902 USD at Jil Sander
3. Soulland – Bart Coat: $590 USD at Need Supply
4. Acne Studios - Chad Coat: $1,150 USD at Acne Studios
5. Gucci - Floral-Embroidered Coat: $2,850 USD at Gucci
Trench Coats
1 of 4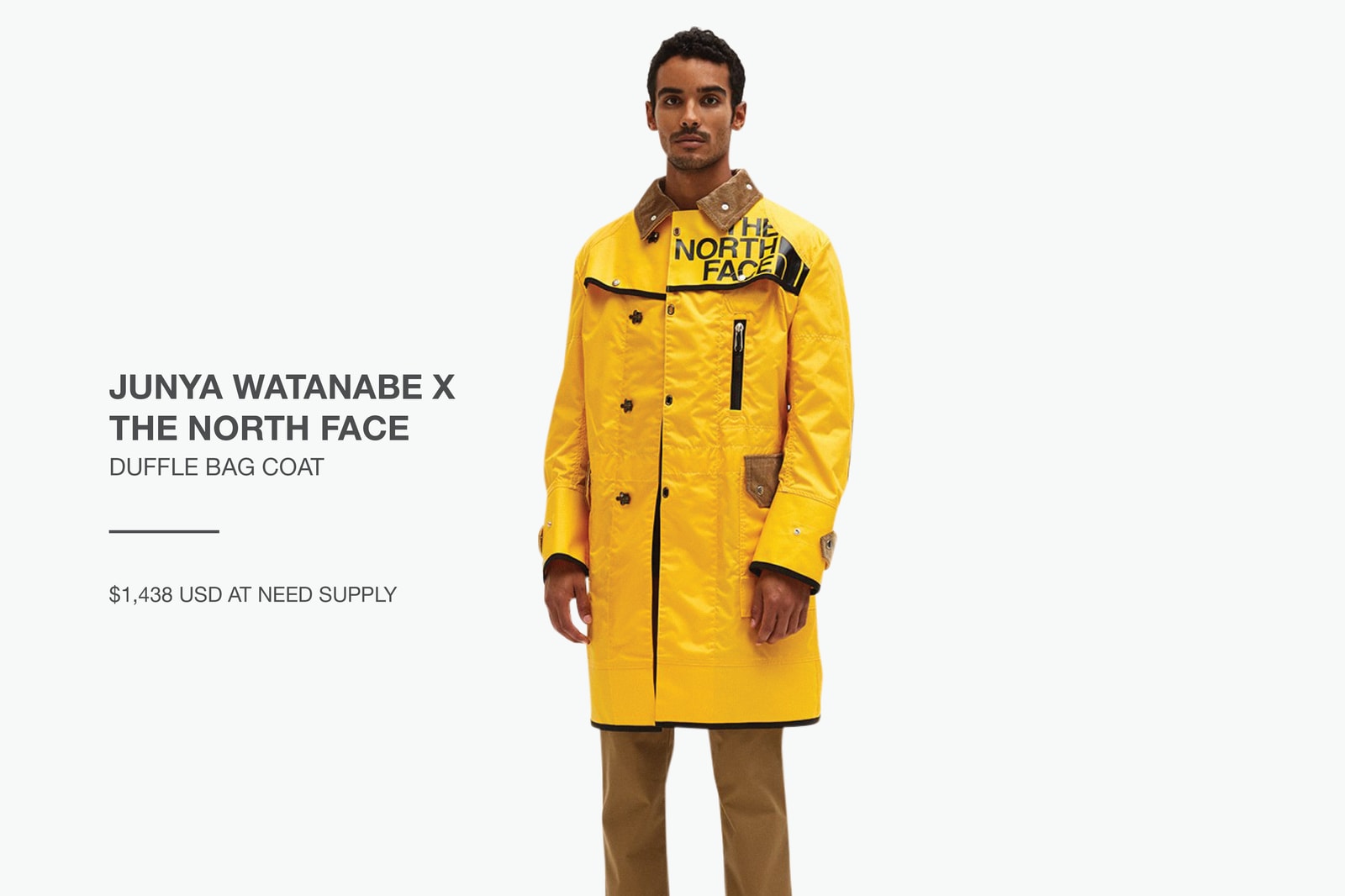 2 of 4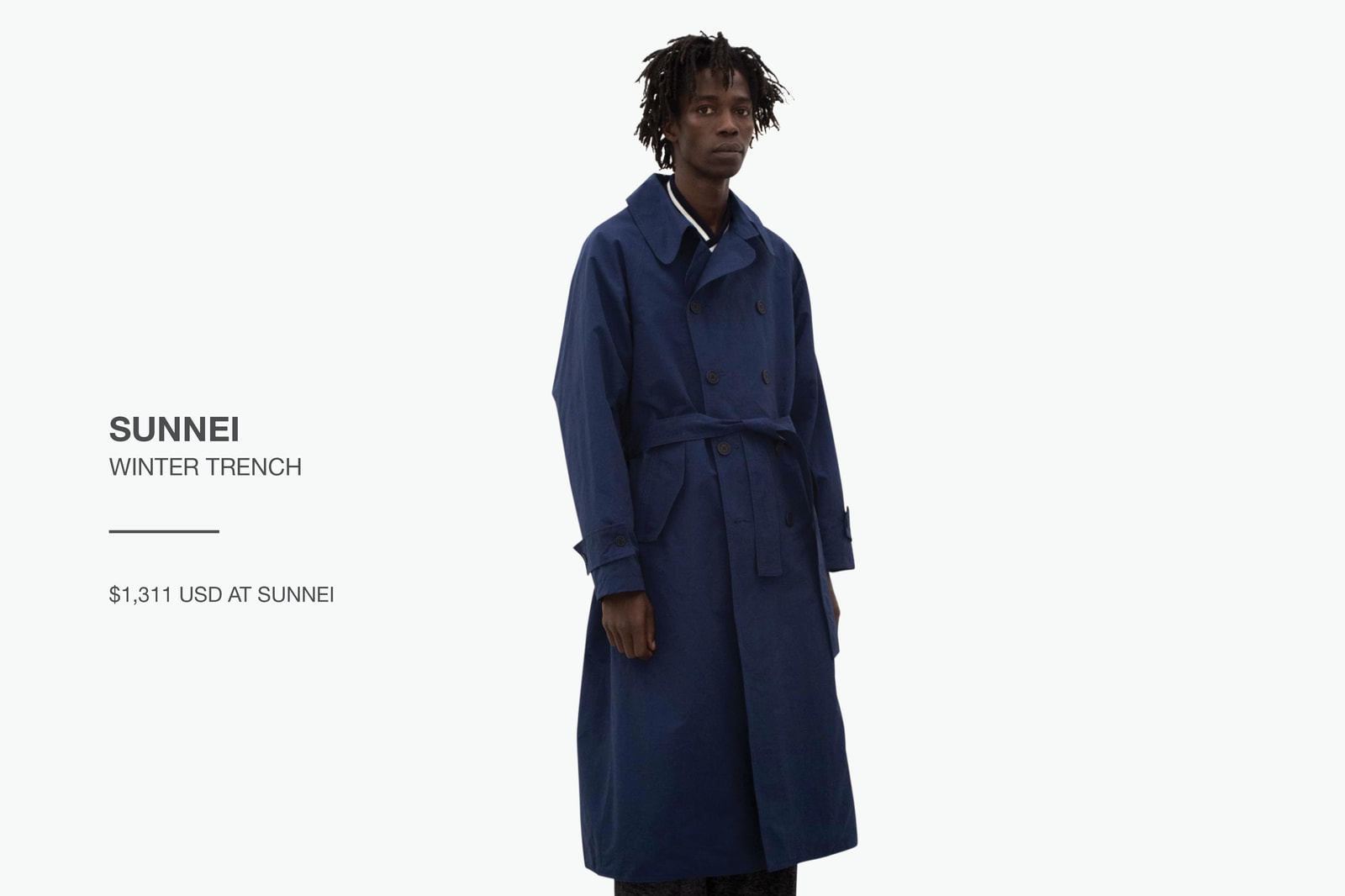 3 of 4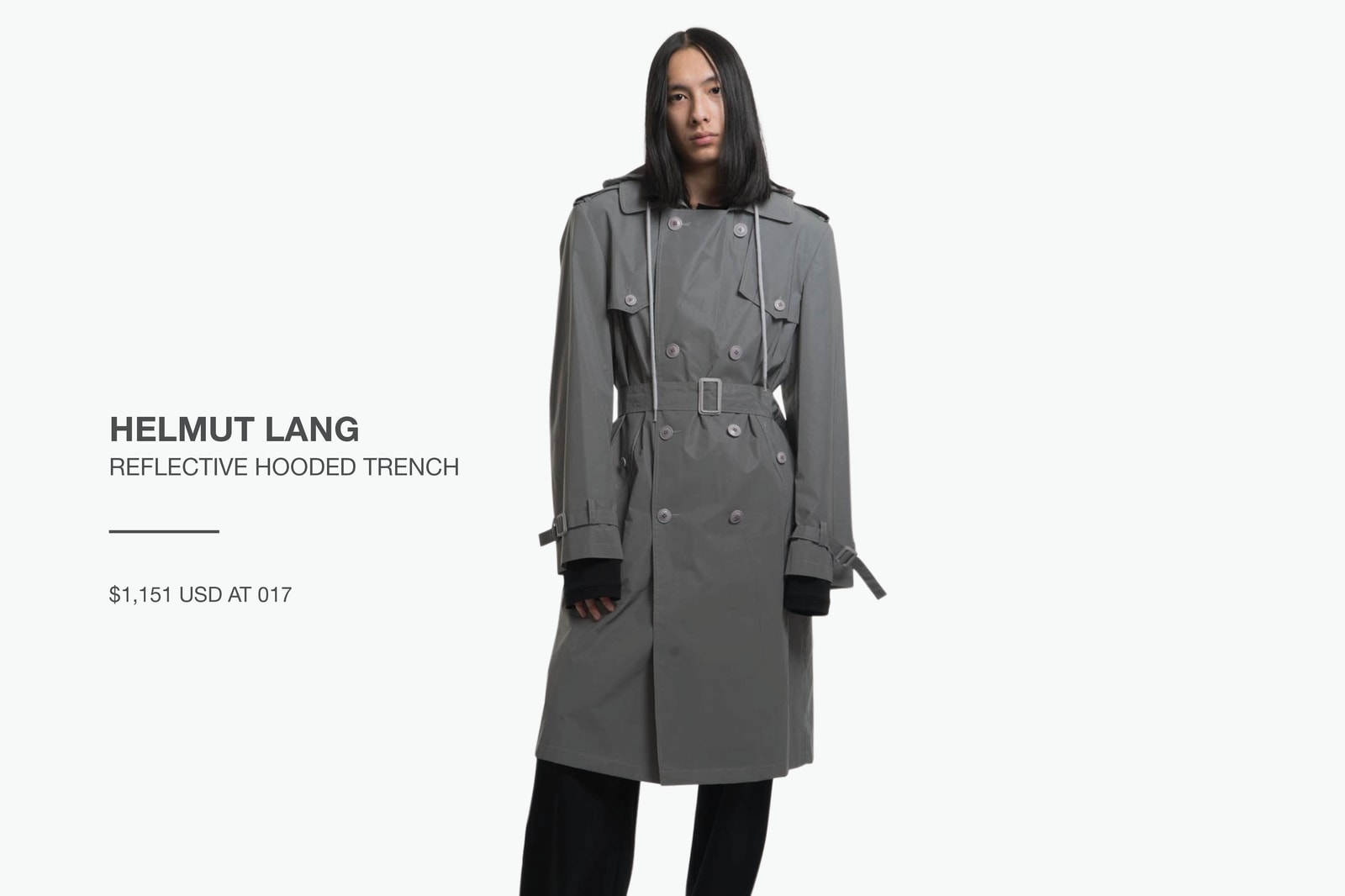 4 of 4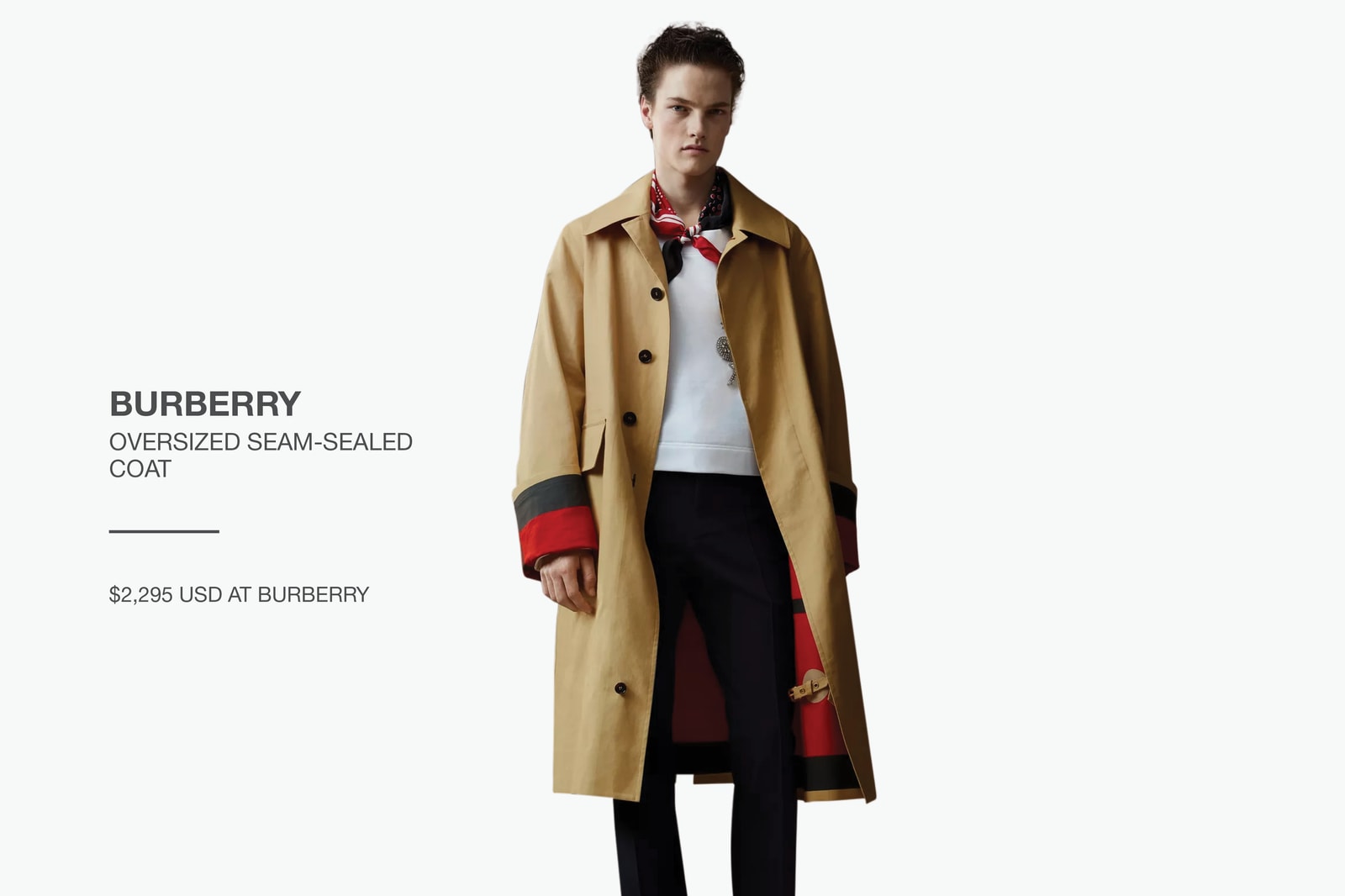 1. JUNYA WATANABE x The North Face – Duffle Bag Coat: $1,438 USD at Need Supply
2. Sunnei – Winter Trench: $1,311 USD at Sunnei
3. Helmut Lang – Reflective Hooded Trench Coat: $1,151 USD at 017
4. Burberry - Oversized Seam-Sealed Coat: $2,295 USD at Burberry
Parkas
1 of 5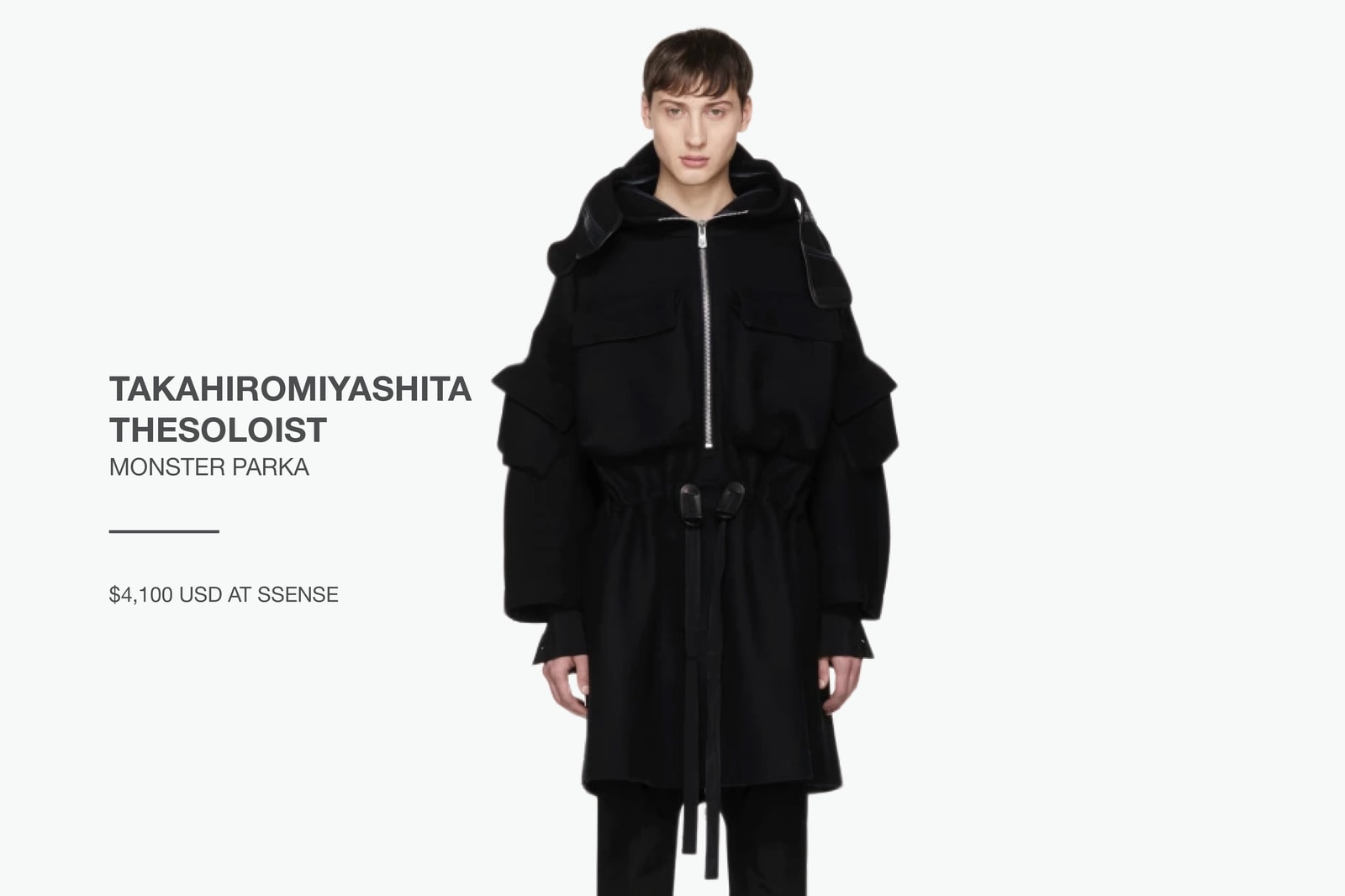 2 of 5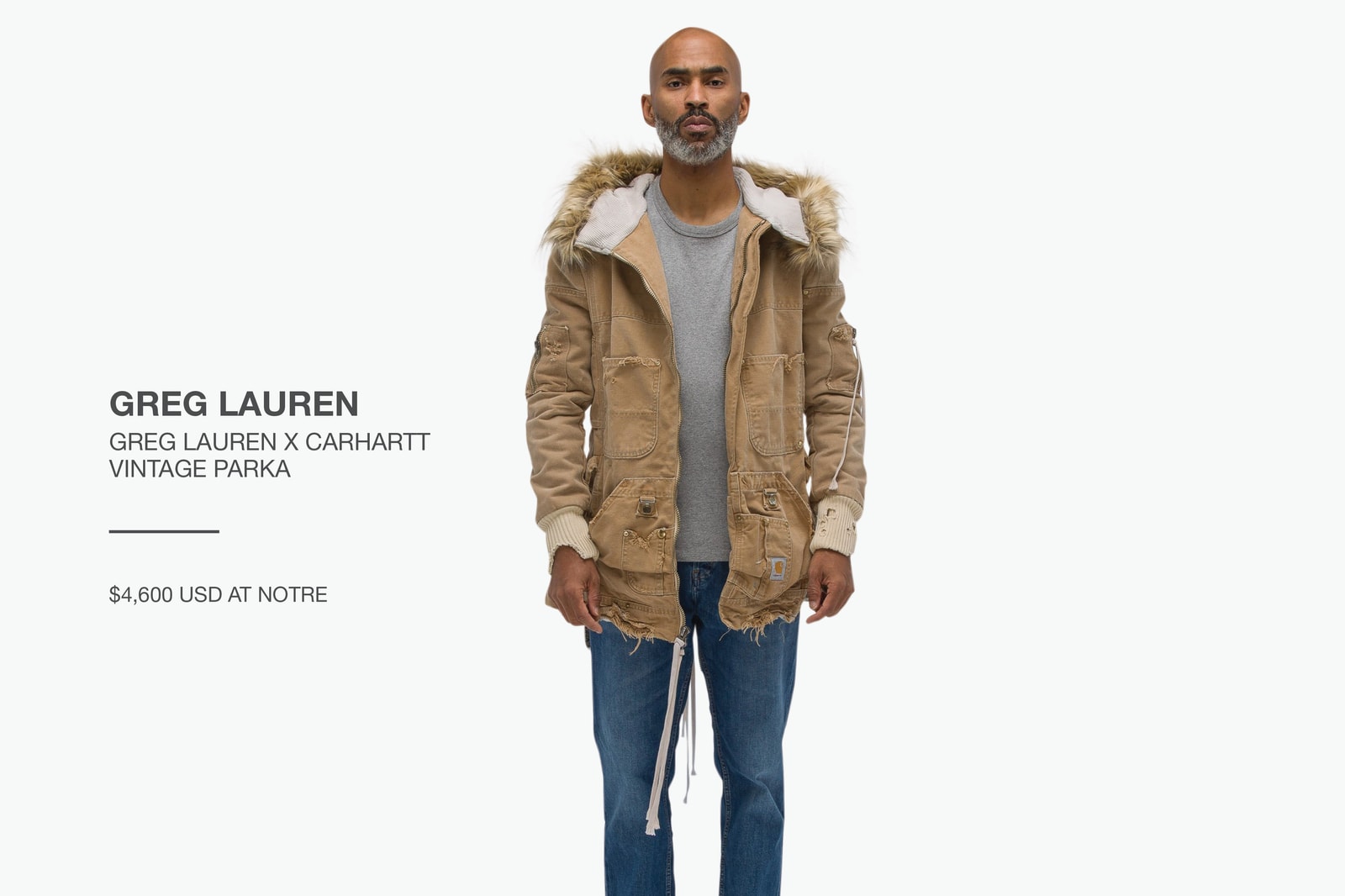 3 of 5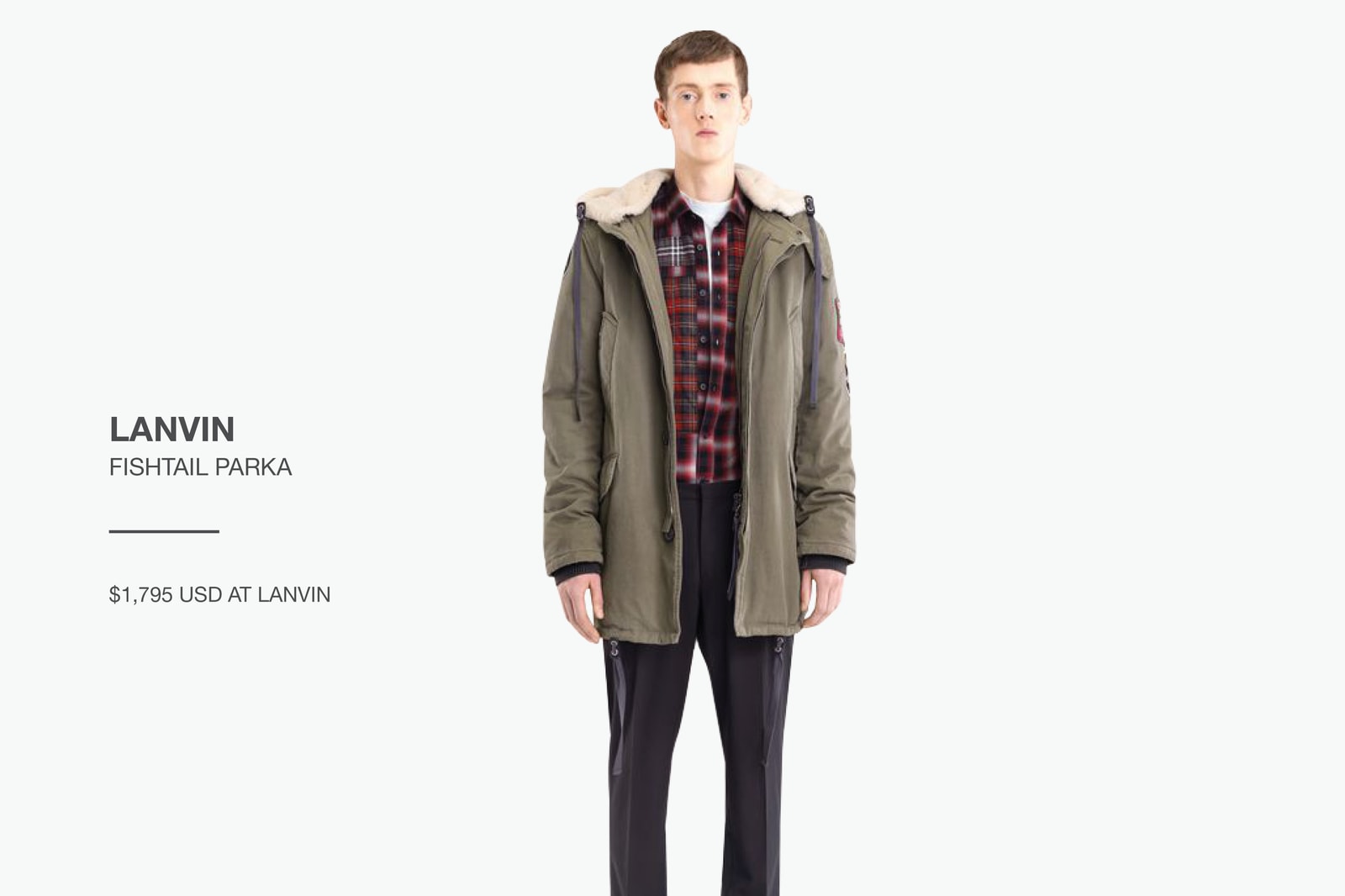 4 of 5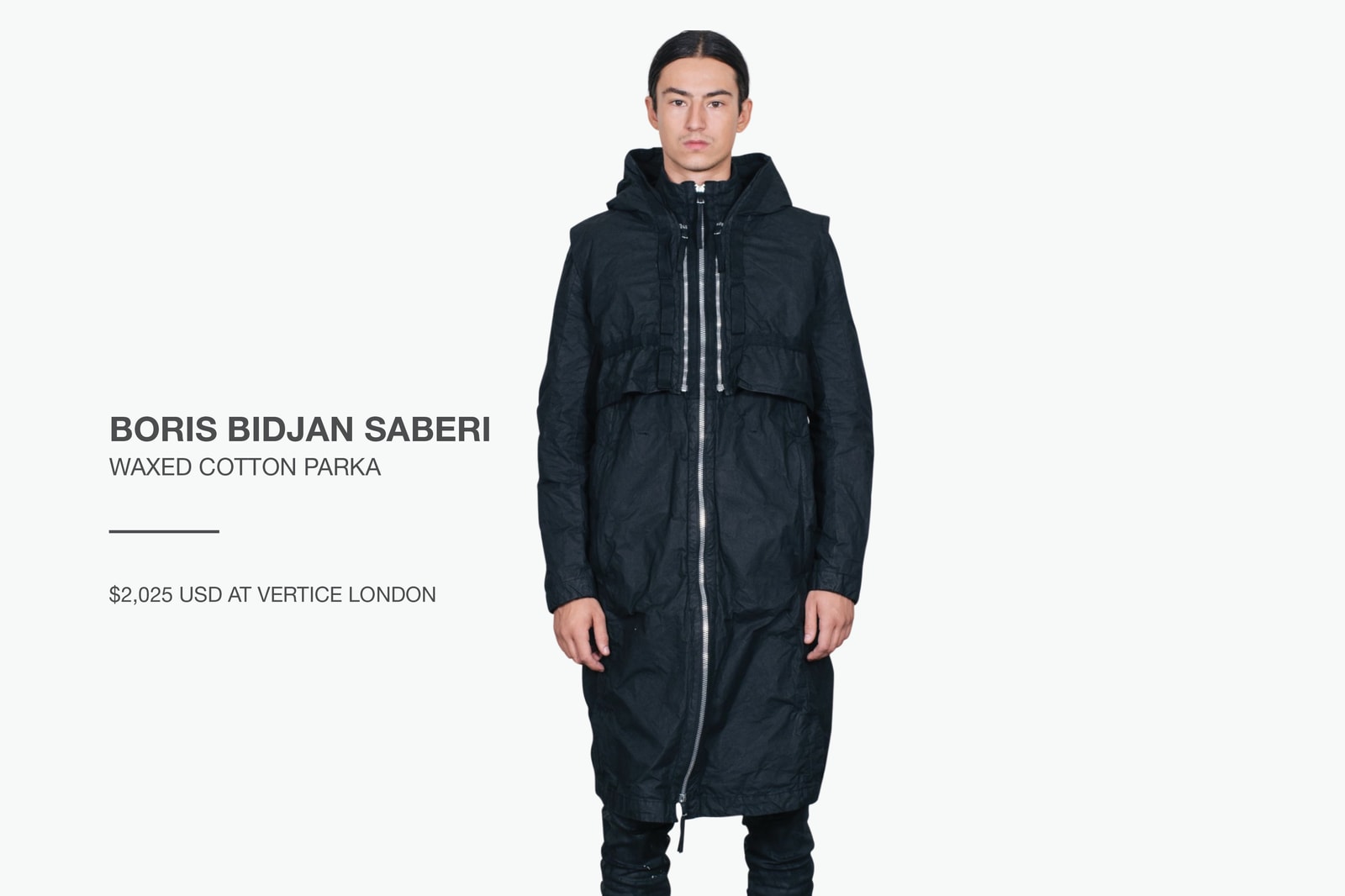 5 of 5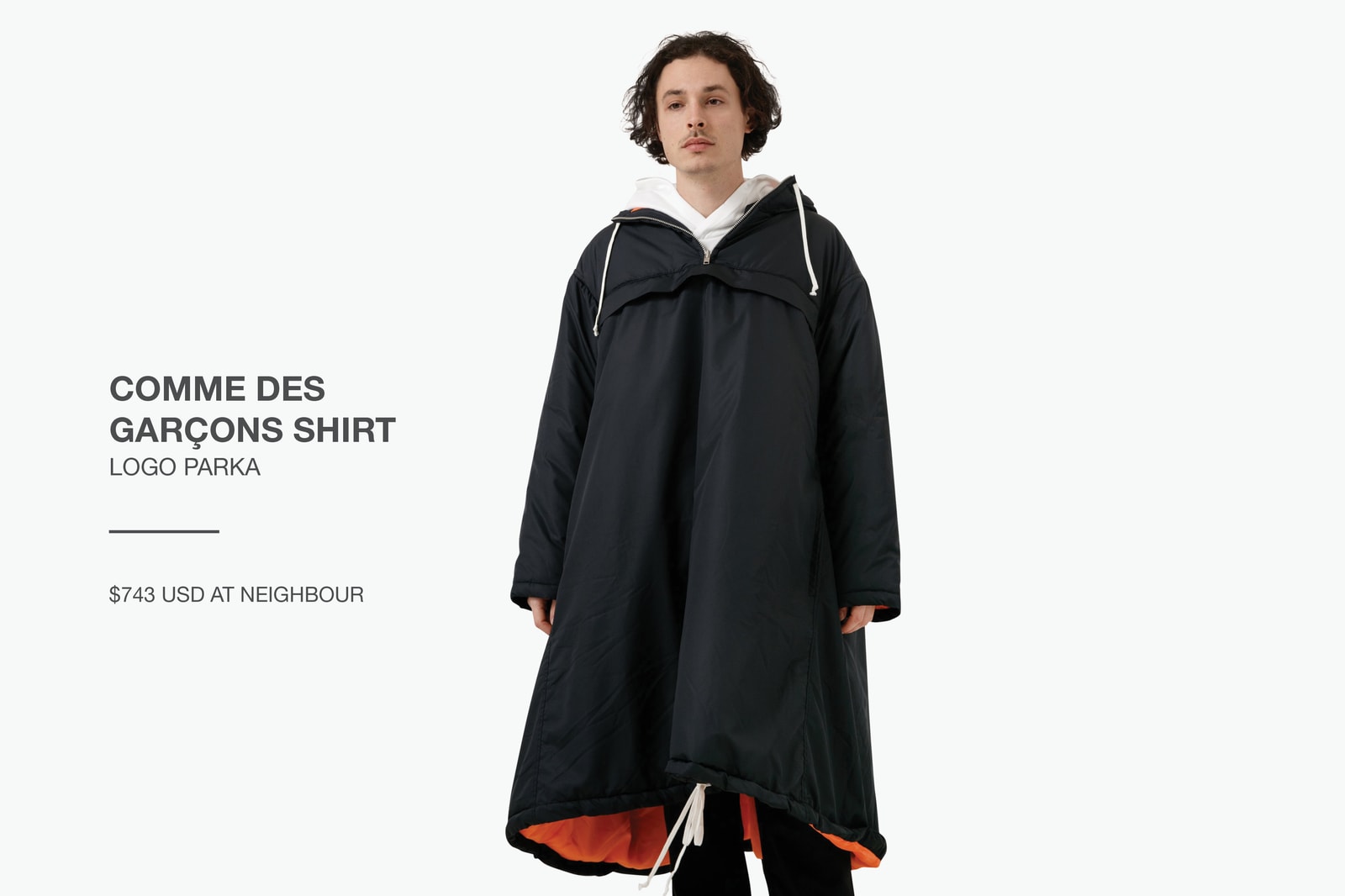 1. TAKAHIROMIYASHITA TheSoloist. – Monster Parka: $4,100 USD at SSENSE
2. Greg Lauren x Carhartt – Vintage Parka: $4,600 USD at Notre
3. Lanvin – Fishtail Parka: $1,795 USD at Lanvin
4. Boris Bidjan Saberi – Waxed Cotton Parka: $2,025 USD at Vertice London
5. COME des GARCON SHIRT – Logo Parka: $743 USD at Neighbour
Tech/Down Jackets
1 of 6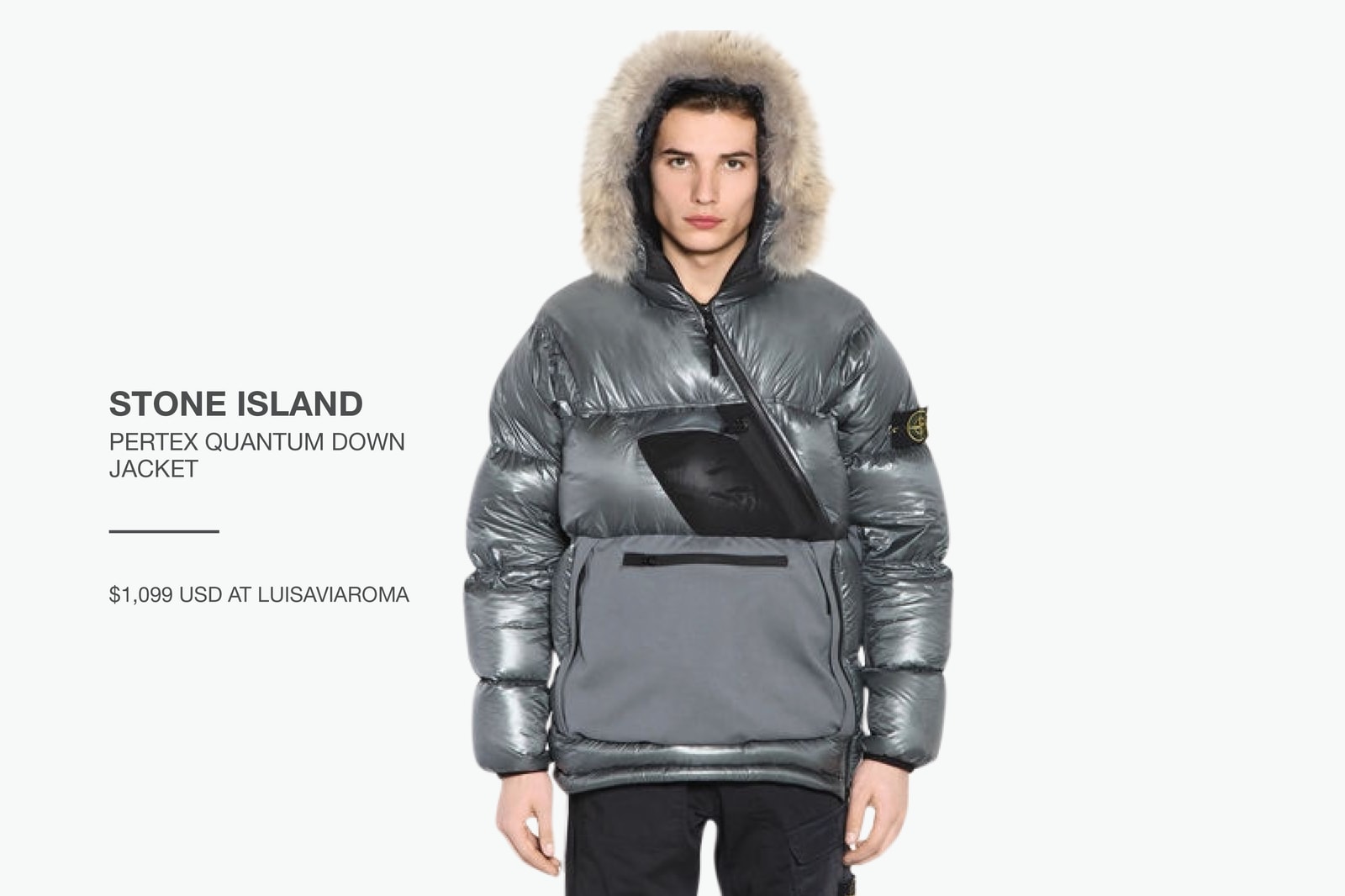 2 of 6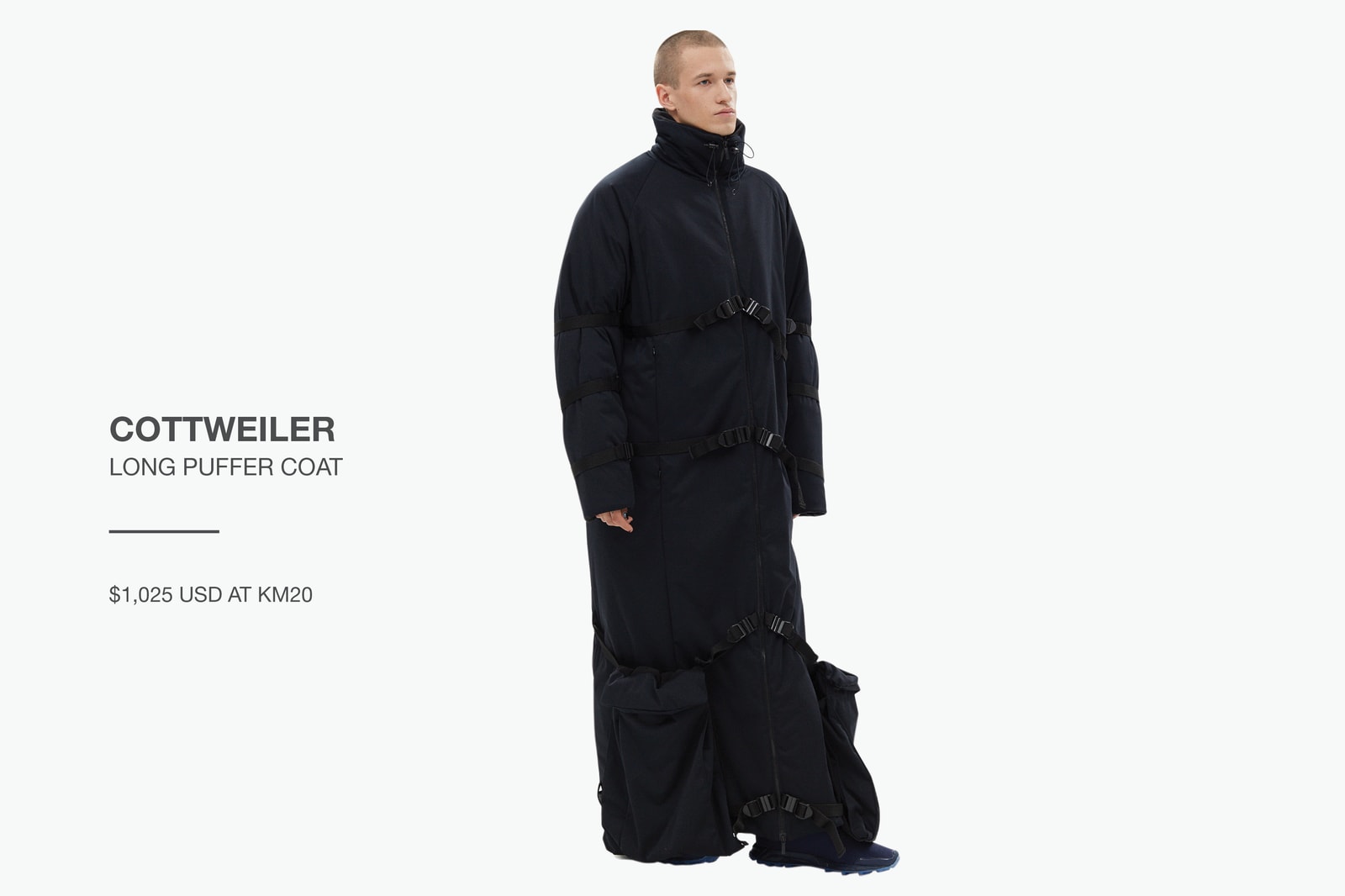 3 of 6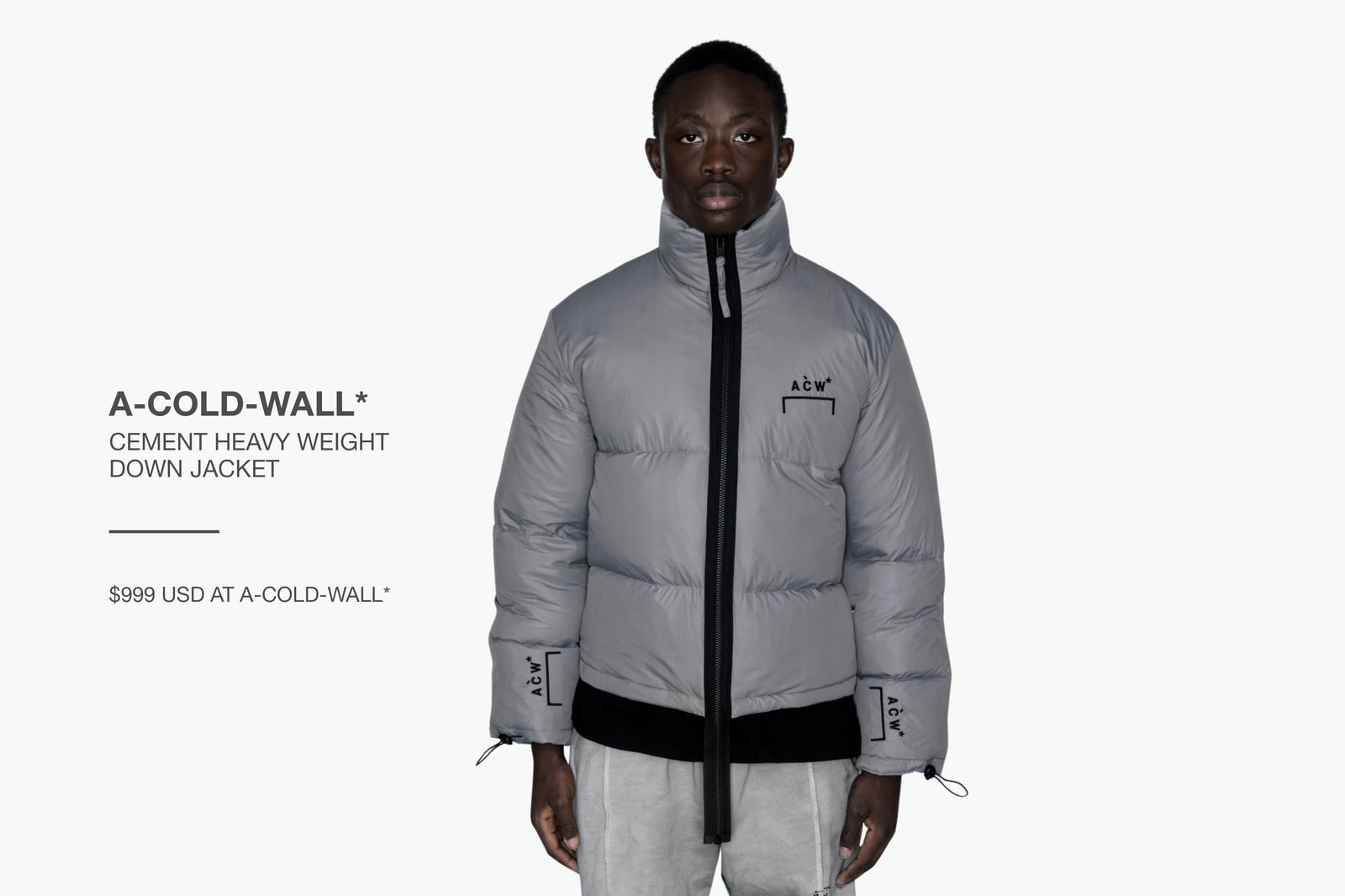 4 of 6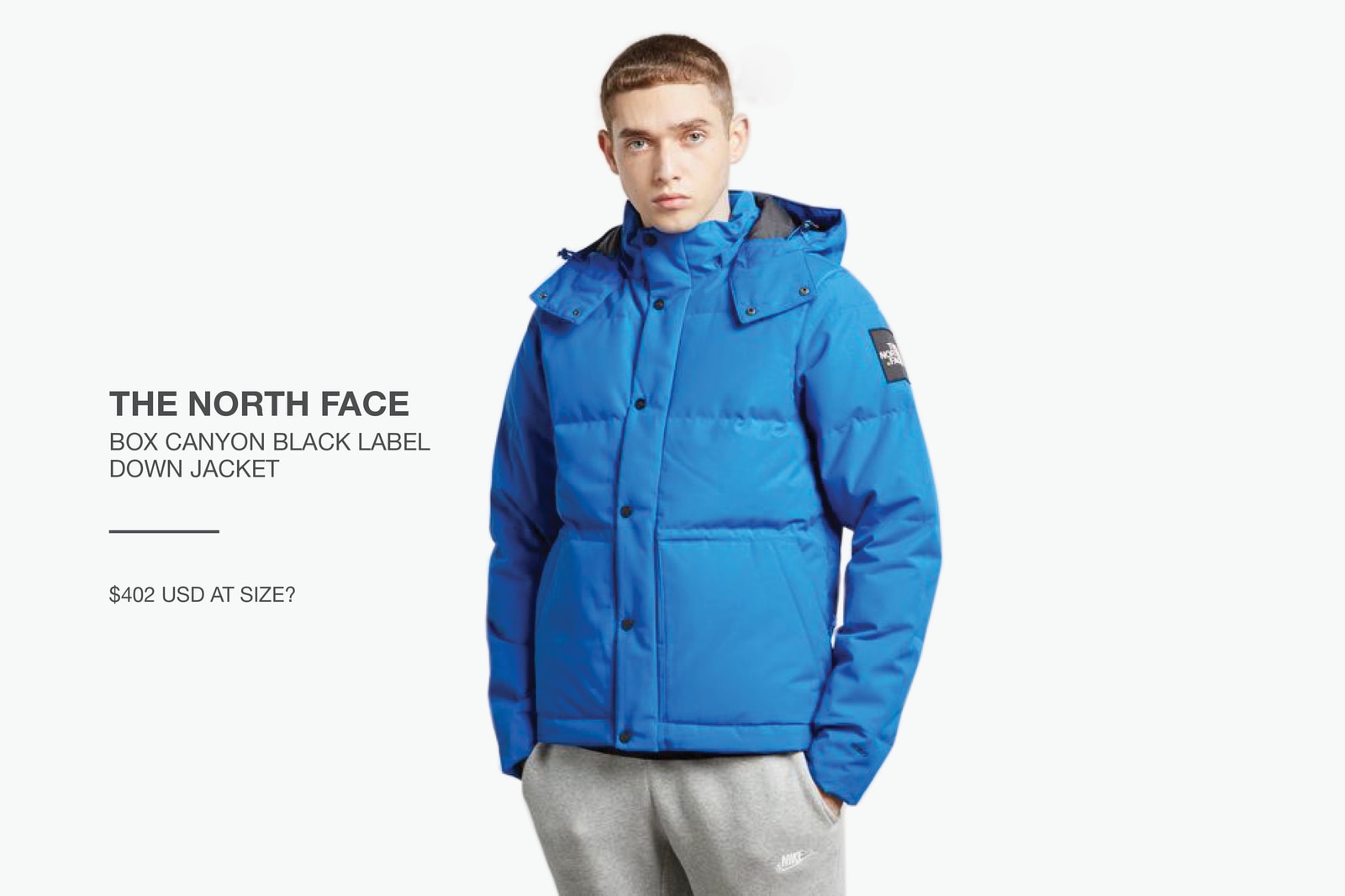 5 of 6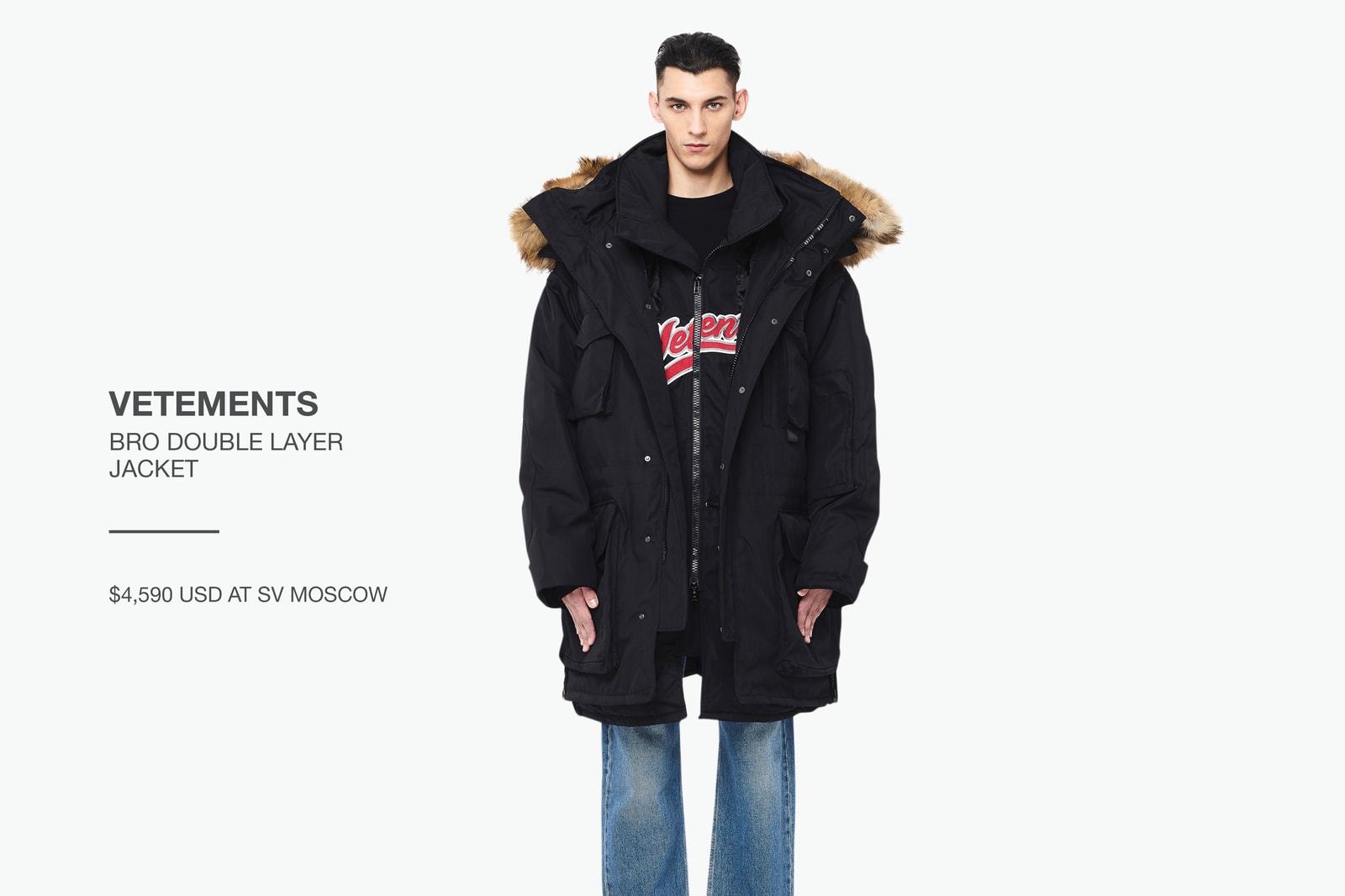 6 of 6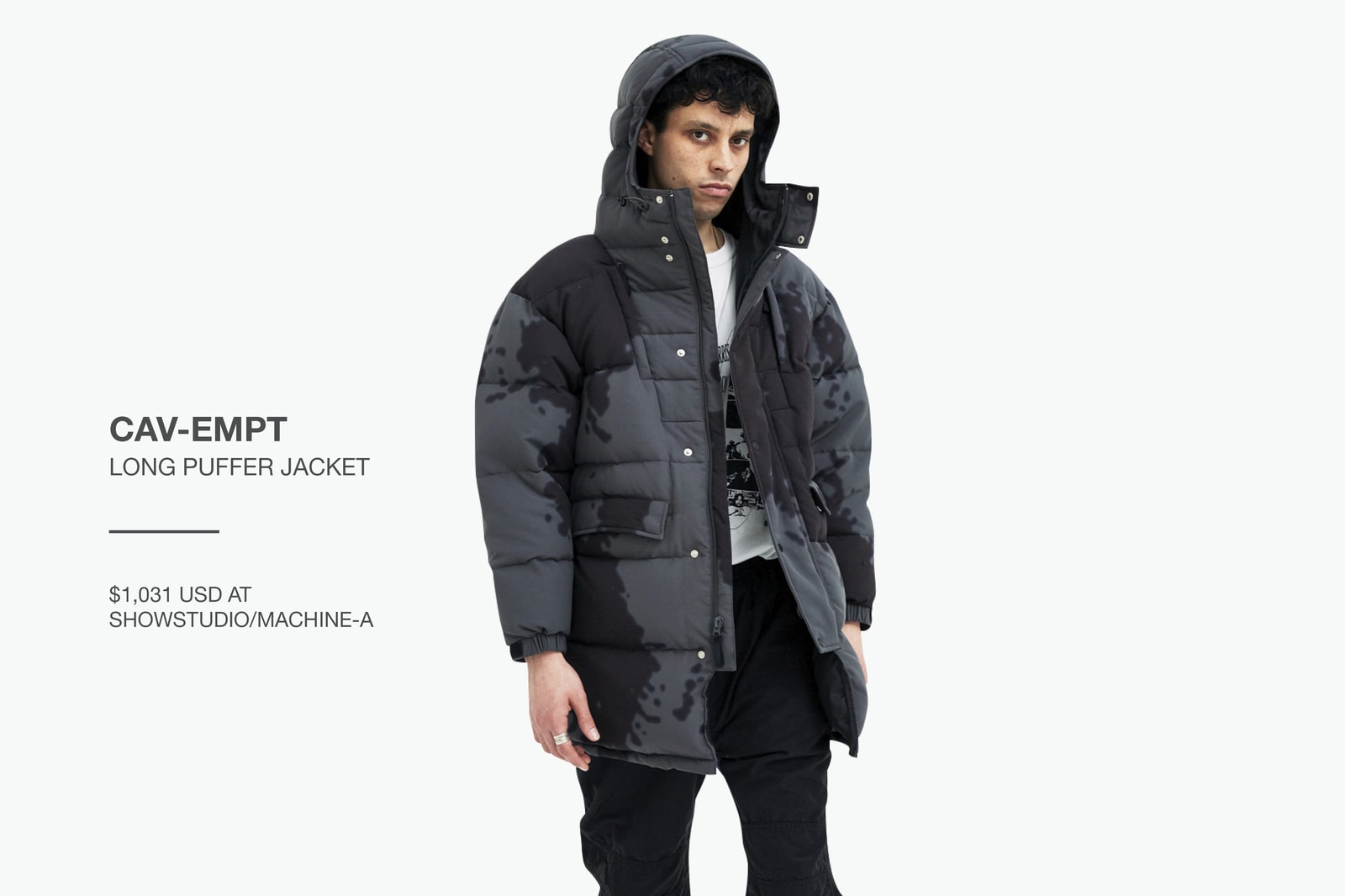 1. Stone Island – Pertex Quantum Down Jacket: $1,099 USD at Luisaviaroma
2. Cottweiler - Long Puffer Coat: $1,025 USD at KM20
3. A-COLD-WALL* – Cement Heavy Weight Down Jacket: $999 USD at A-COLD-WALL*
4. The North Face - Box Canyon Black Label Down Jacket: $402 USD at The North Face
5. Vetements – Bro Double Layer Jacket: $4,590 USD at SV Moscow
6. Cav-Empt – Long Puffer Jacket: $1,031 USD at SHOWStudio/MACHINE-A
Bomber Jackets
1 of 5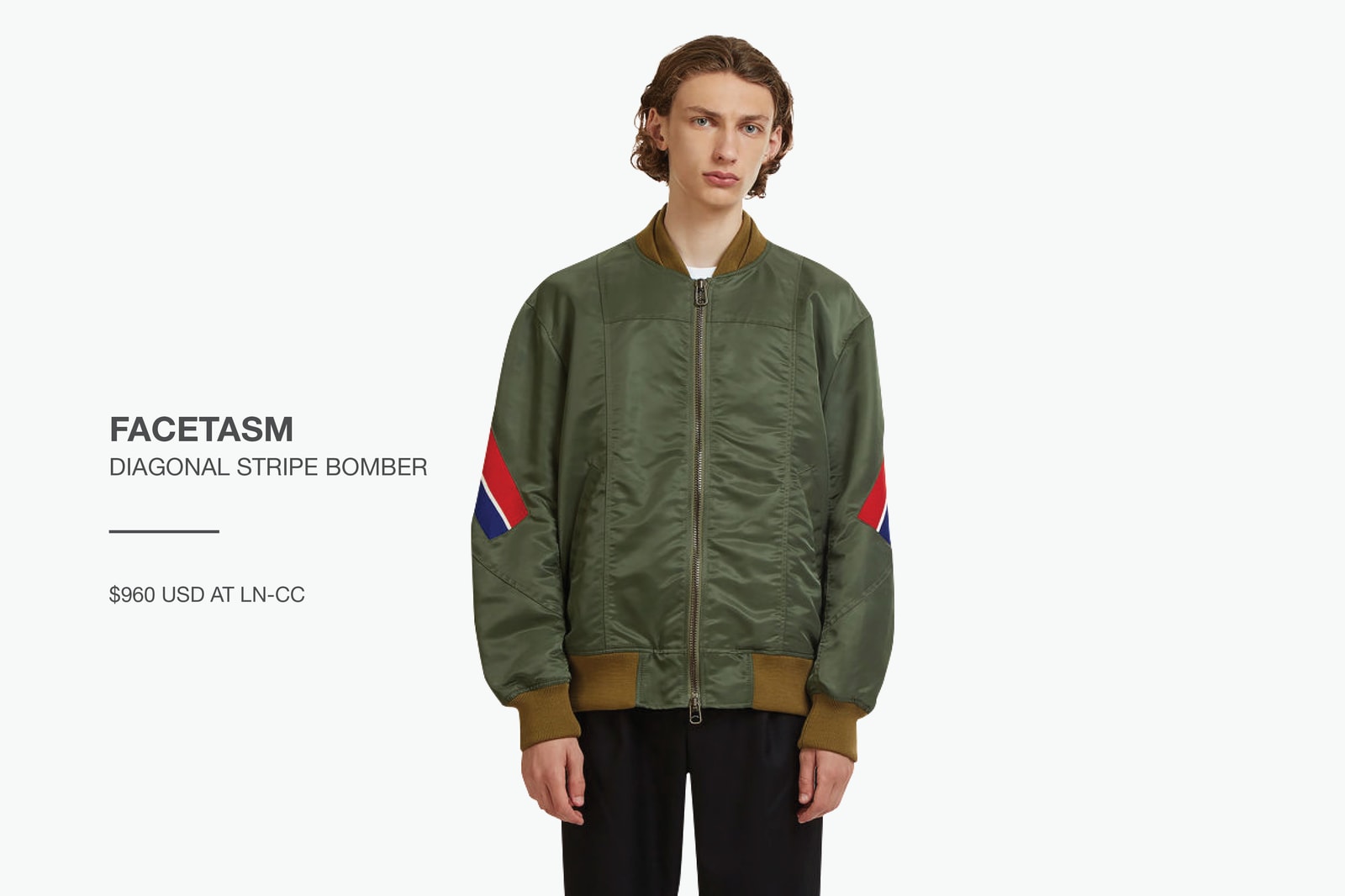 2 of 5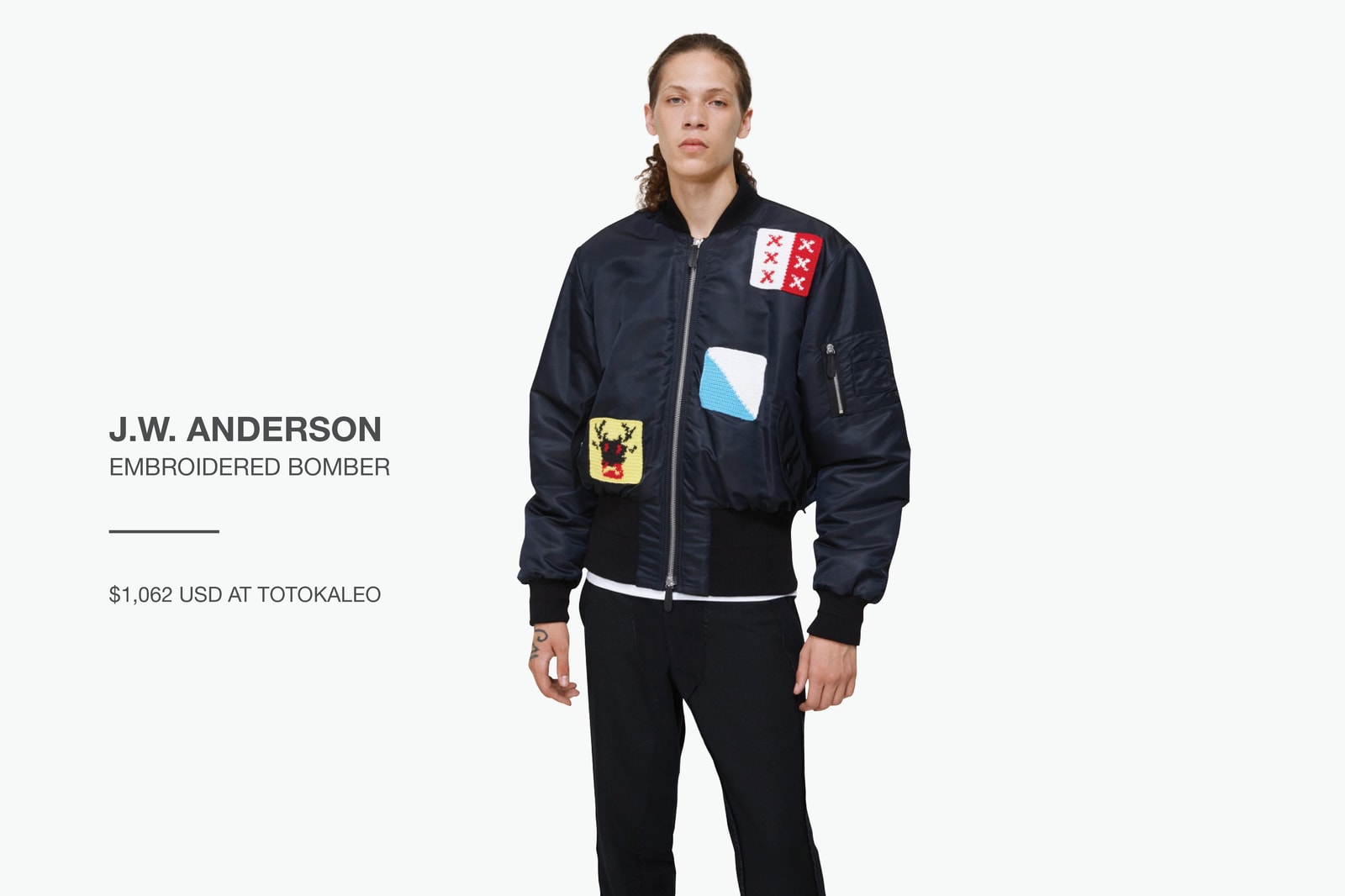 3 of 5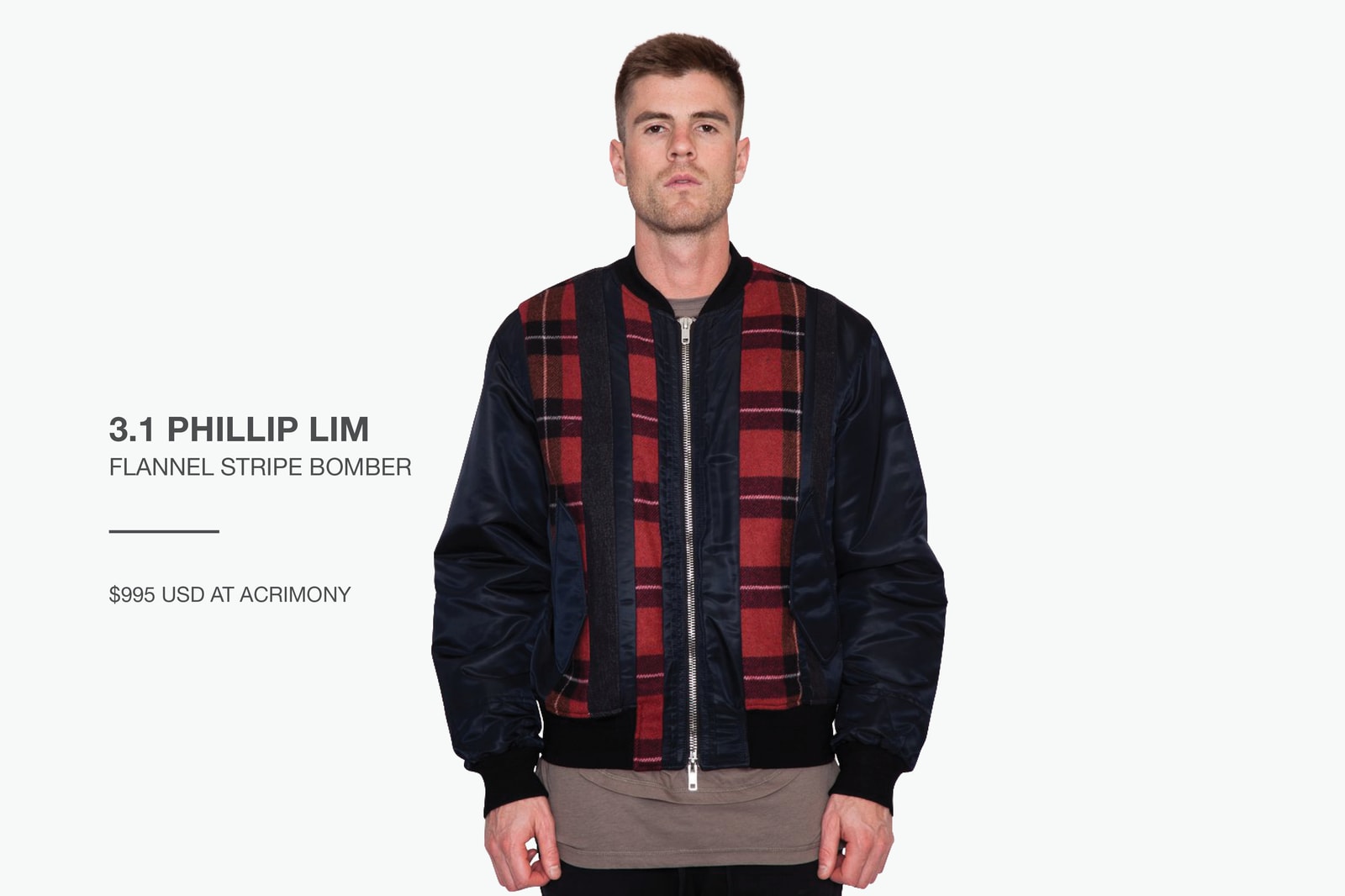 4 of 5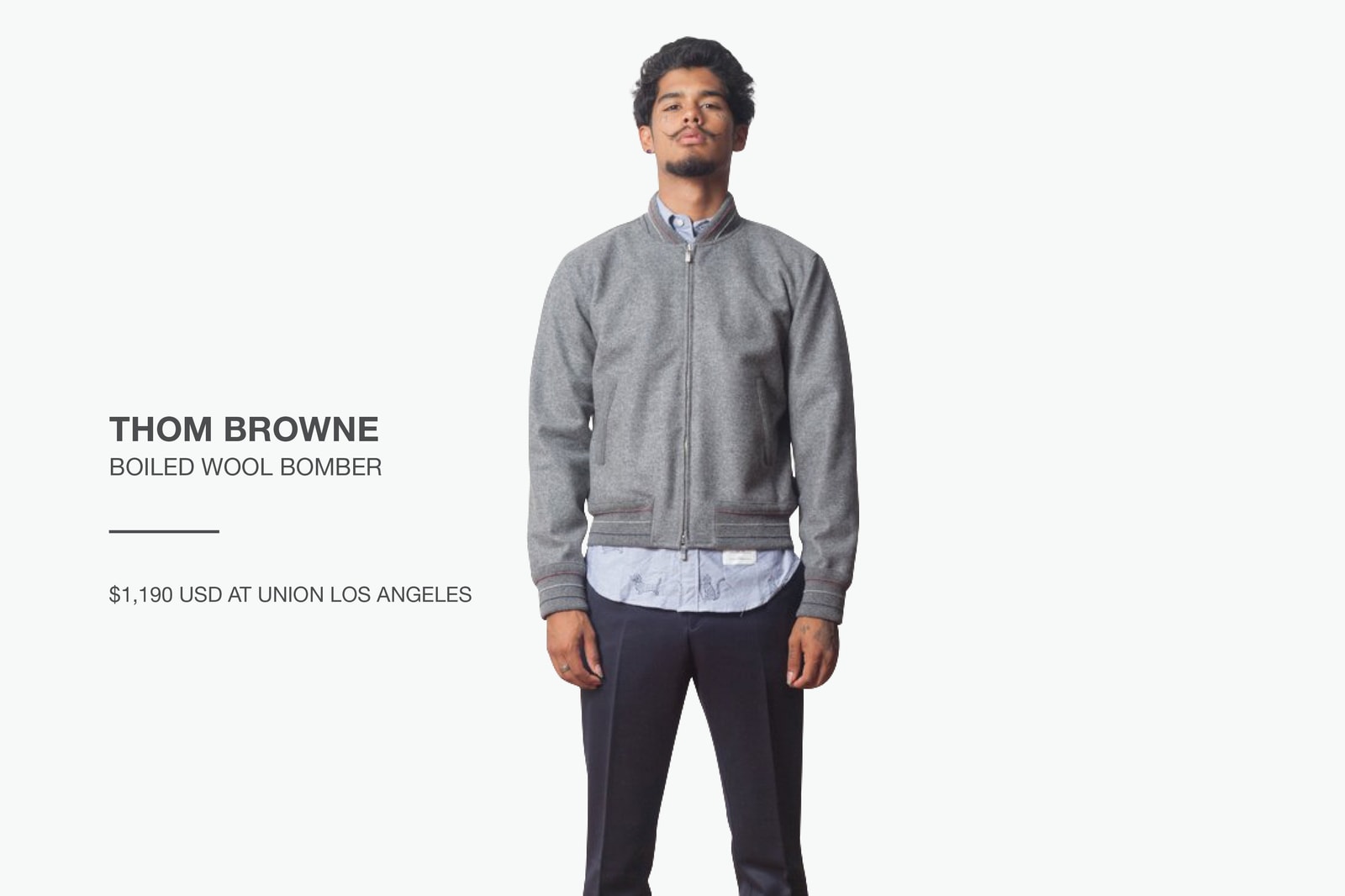 5 of 5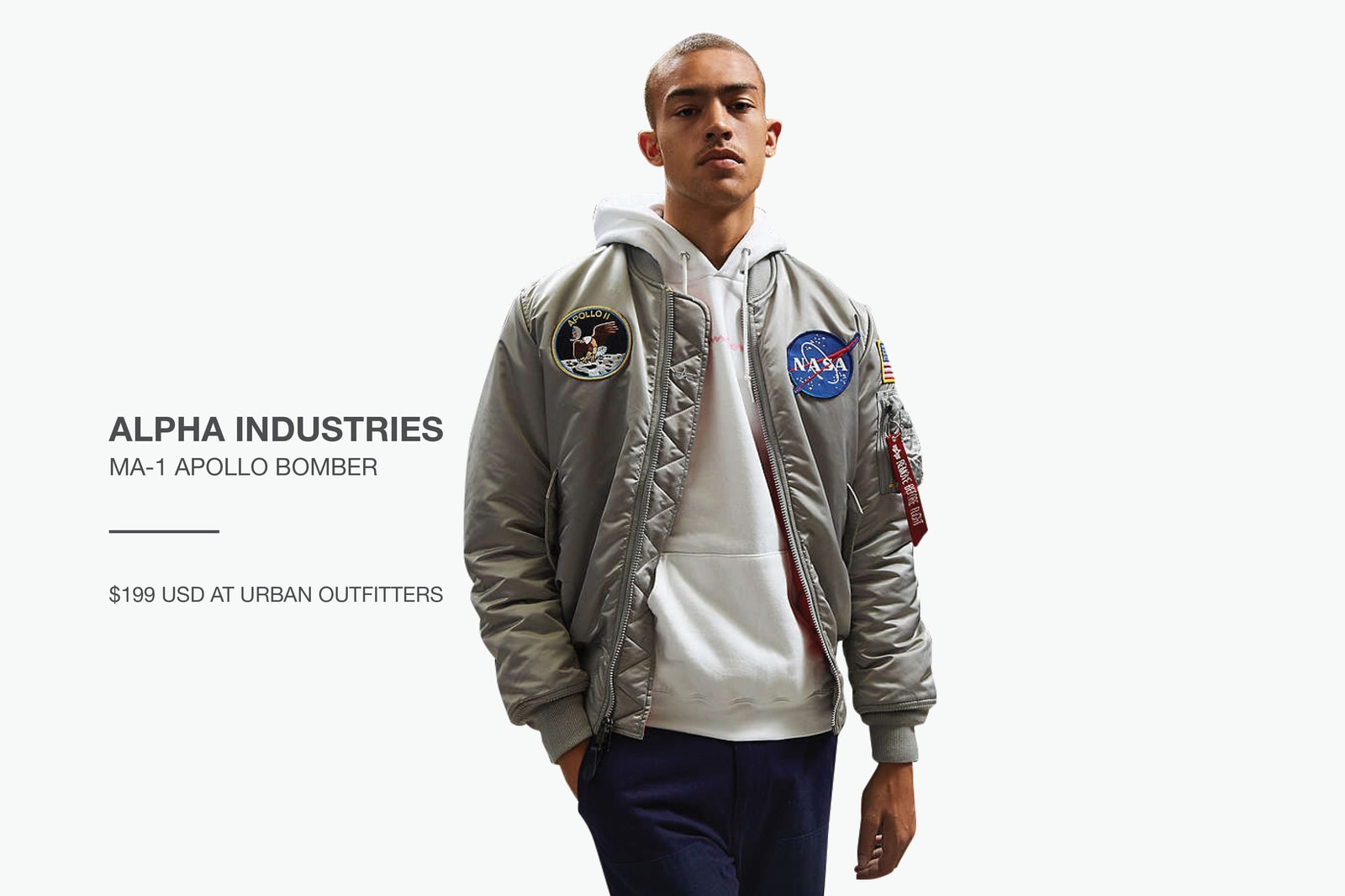 1. FACETASM - Diagonal Stripe Bomber: $960 USD at LN-CC
2. J.W. Anderson - Embroidered Bomber: $1,062 USD at Totokaleo
3. 3.1 Phillip Lim - Flannel Stripe Bomber: $995 USD at Acrimony
4. Thom Browne - Boiled Wool Bomber: $1,190 USD at Union Los Angeles
5. Alpha Industries - MA-1 Apollo Bomber: $199 USD at Alpha Industries
Leather Jackets
1 of 4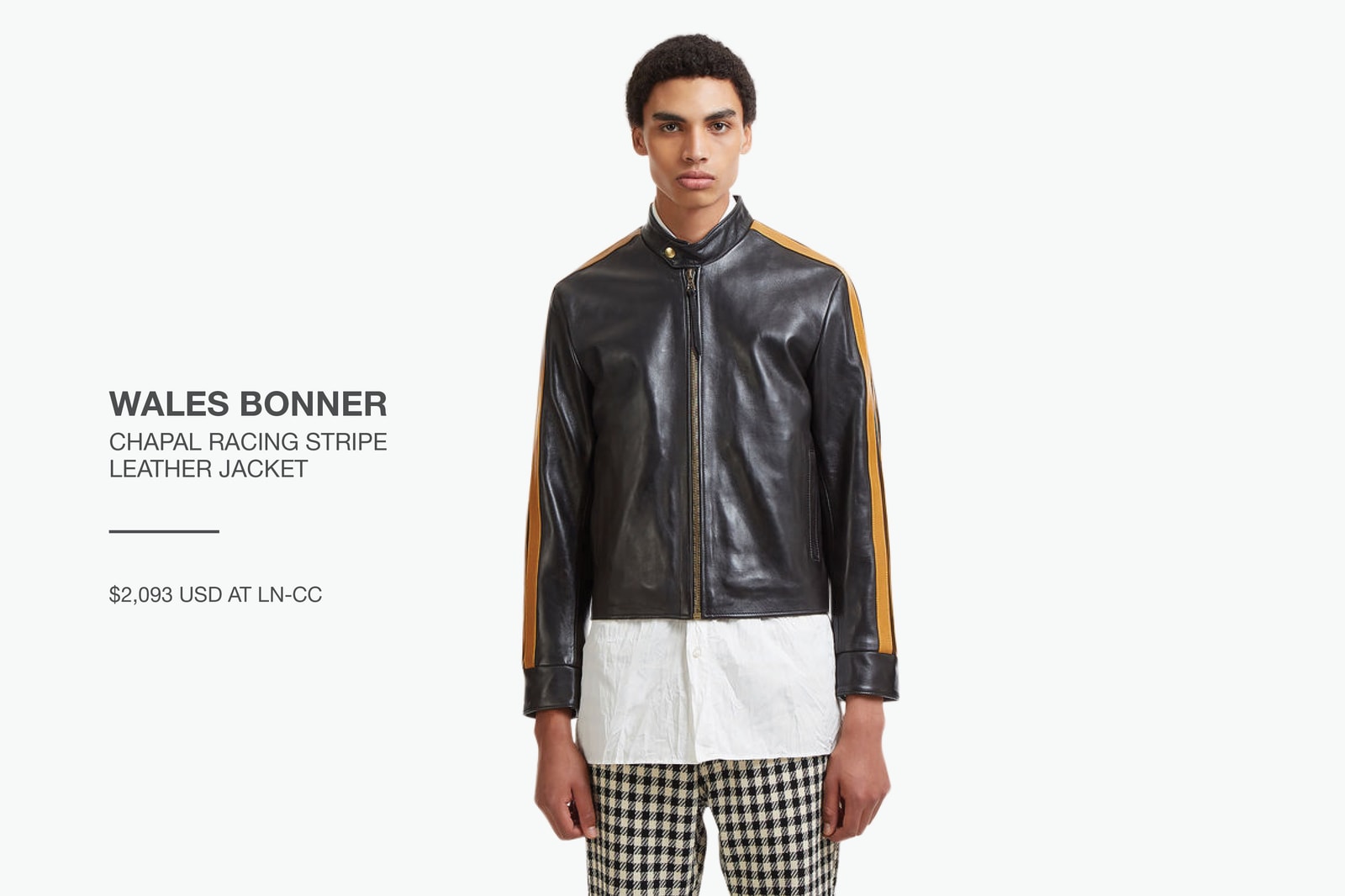 2 of 4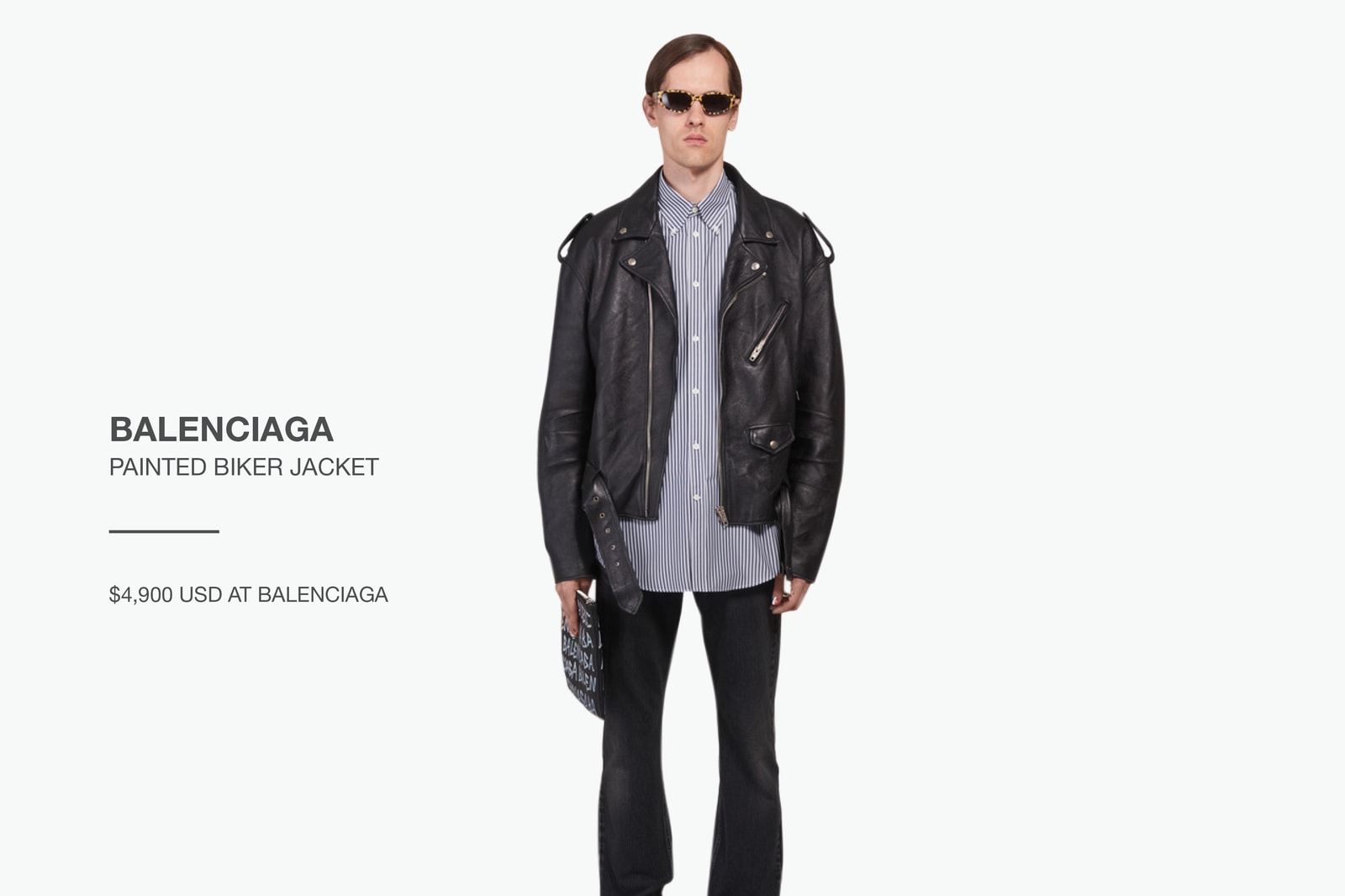 3 of 4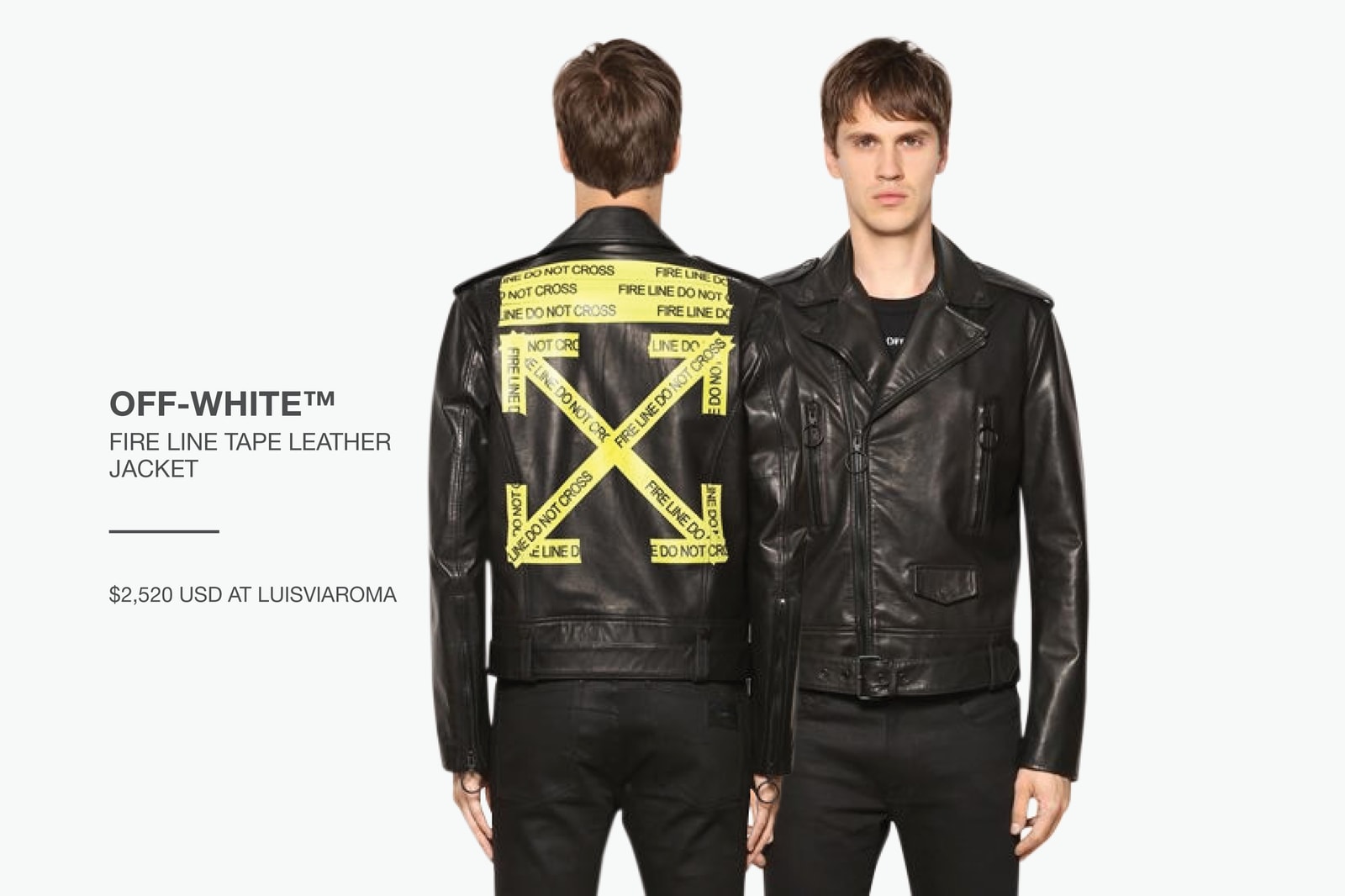 4 of 4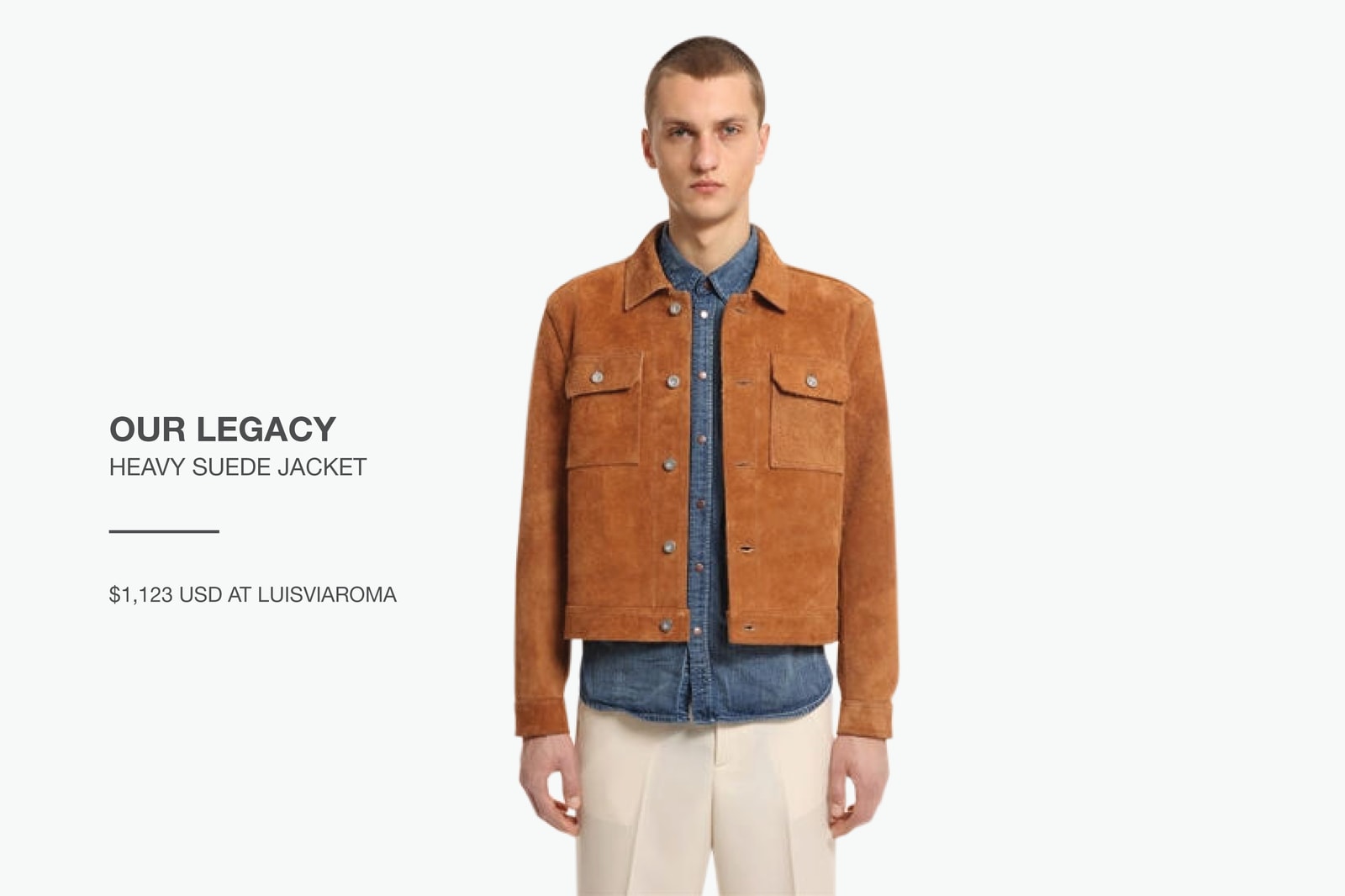 1. Wales Bonner - Chapal Racing Stripe Leather Jacket: $2,093 USD at LN-CC
2. Balenciaga - Painted Biker Jacket: $4,900 USD at Balenciaga
3. Off-White™ - Fire Line Tape Leather Jacket: $2,520 USD at Luisviaroma
5. Our Legacy - Heavy Suede Jacket: $1,123 USD at Luisviaroma
Statement Coats
1 of 5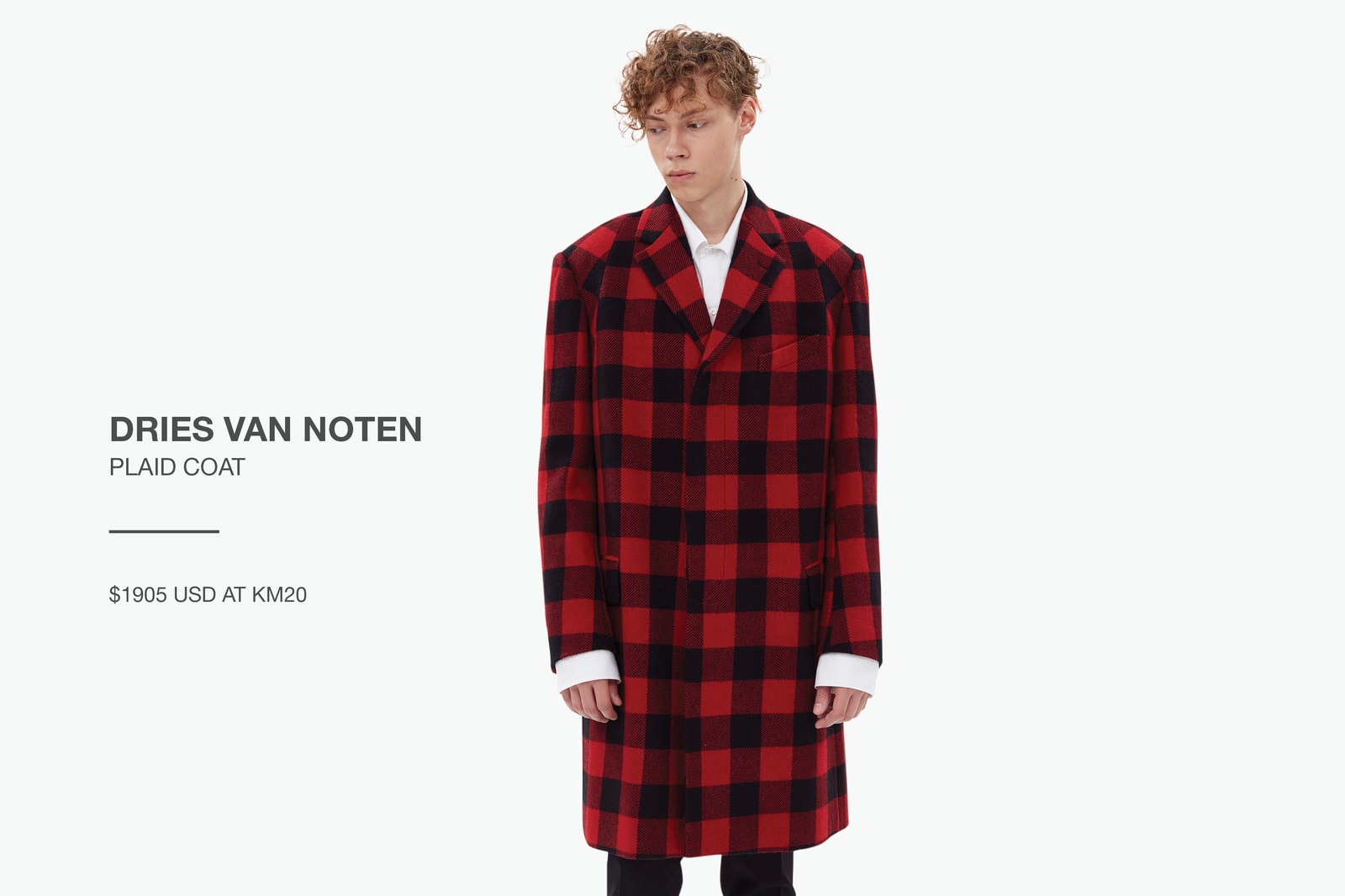 2 of 5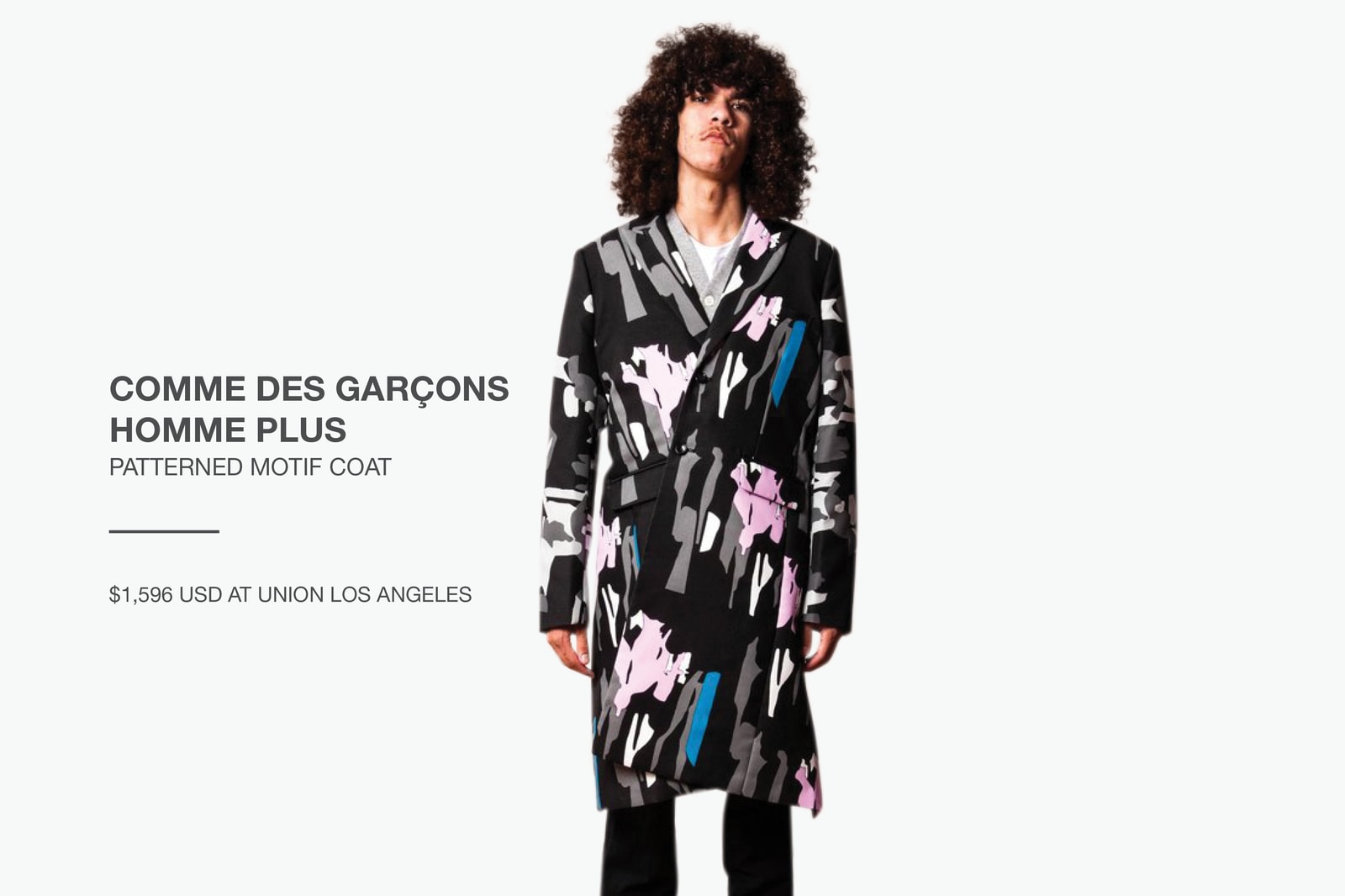 3 of 5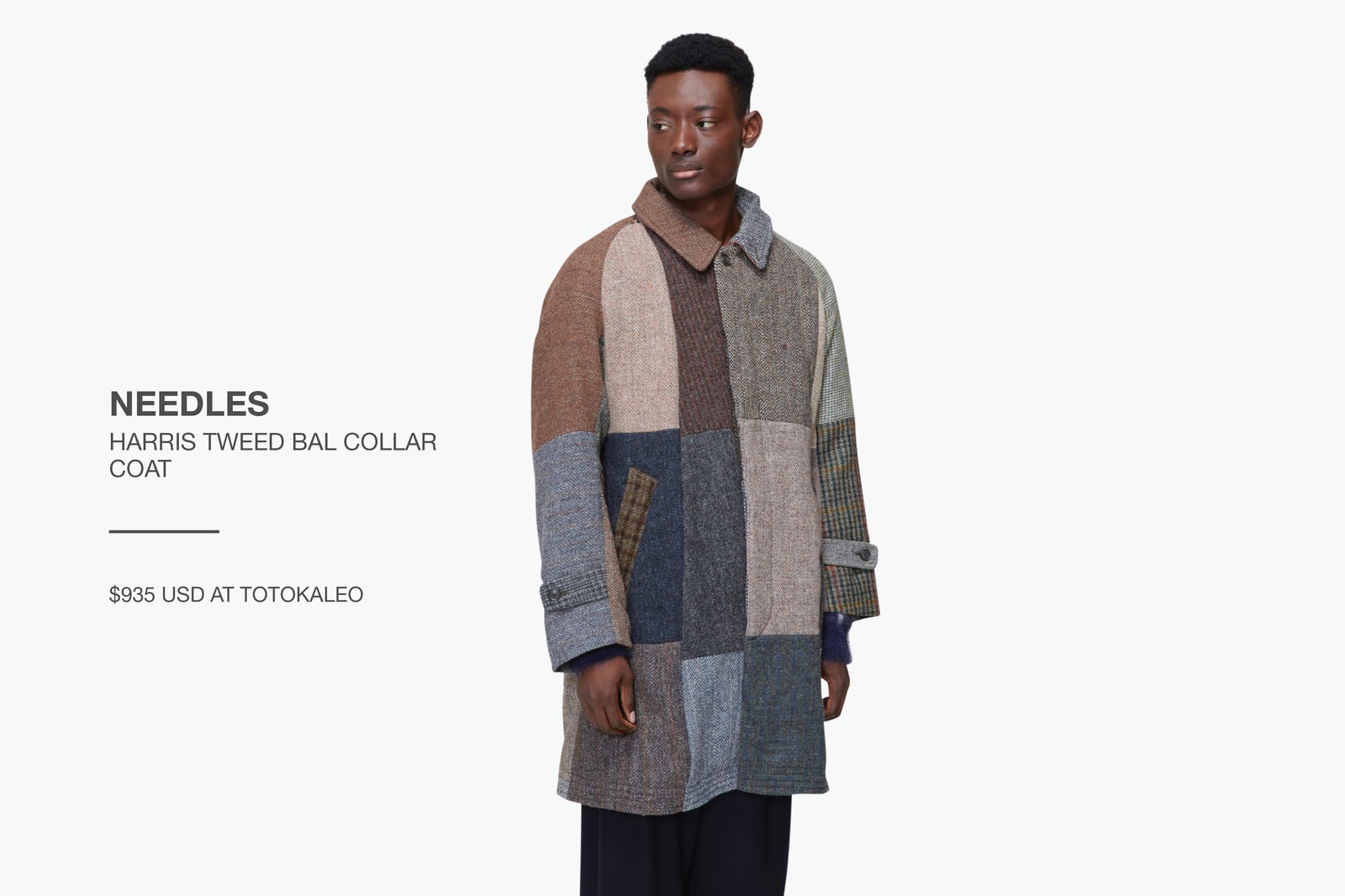 4 of 5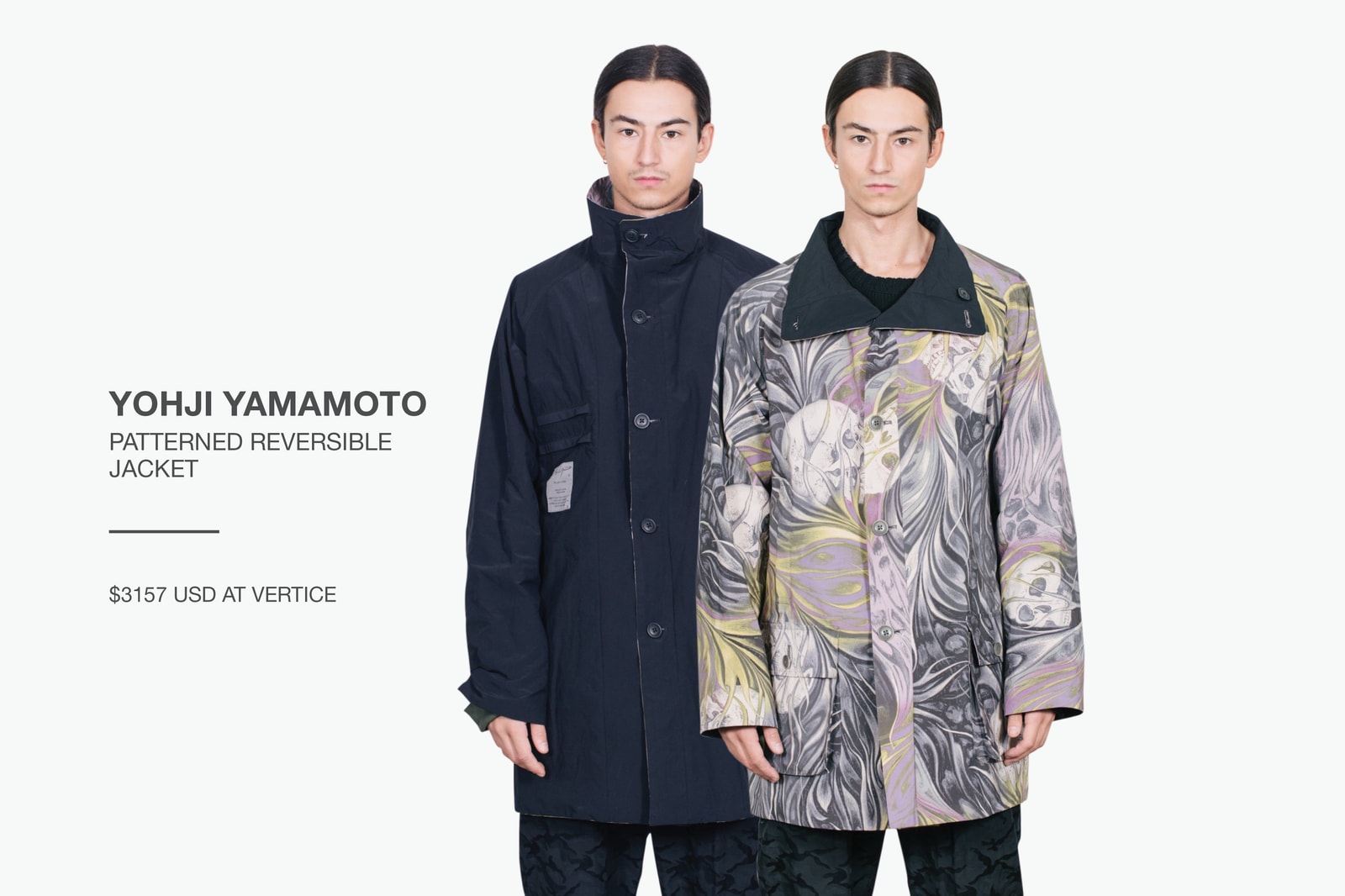 5 of 5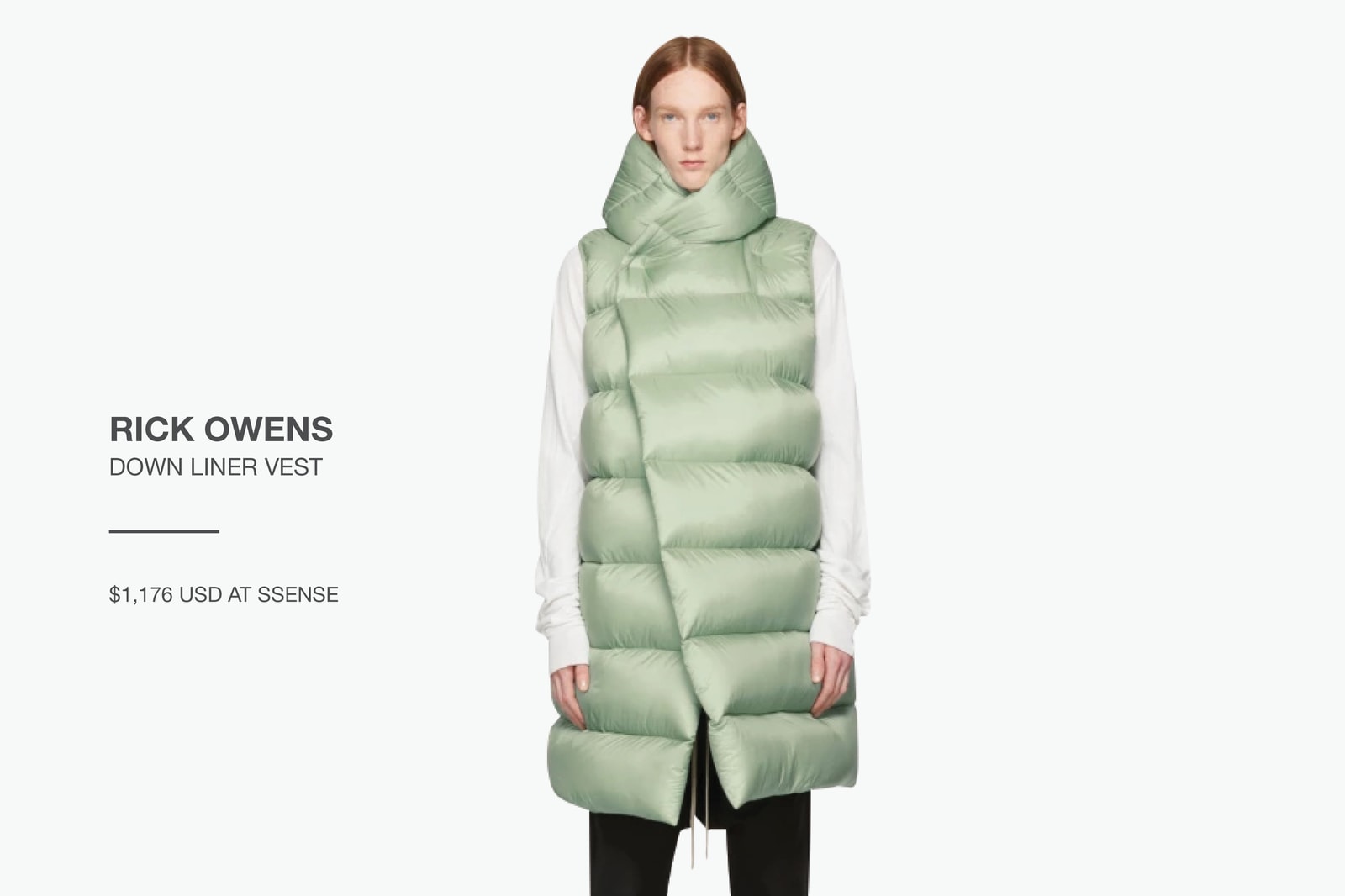 1. Dries Van Noten - Plaid Coat: $1905 USD at KM20
2. COMME des GARÇONS HOMME PLUS - Patterned Motif Coat: $1,596 USD at Union Los Angeles
3. Needles - Harris Tweed Bal Collar Coat: $935 USD at Totokaleo
4. Yohji Yamamoto - Patterned Reversible Jacket: $3157 USD at Vertice
5. Rick Owens - Down Liner Vest: $1,176 USD at SSENSE