A Closer Look at Nyjah Huston's Nike SB Nyjah Free
The skater's first signature model.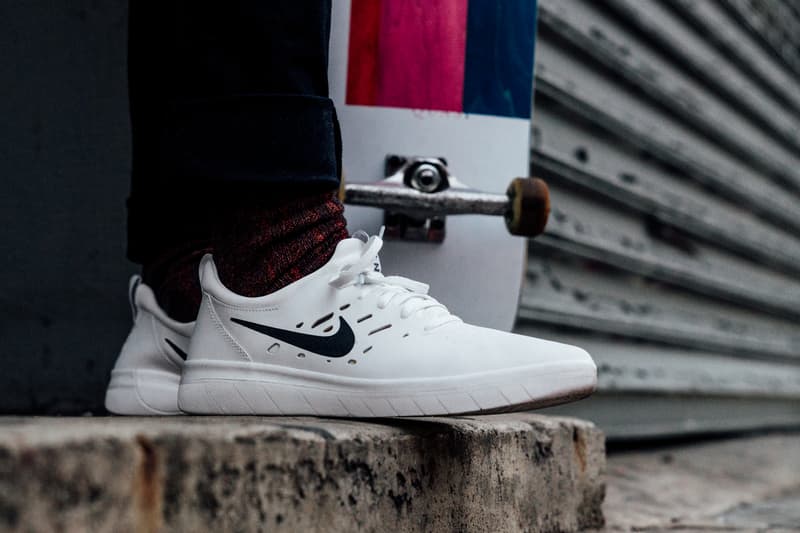 1 of 6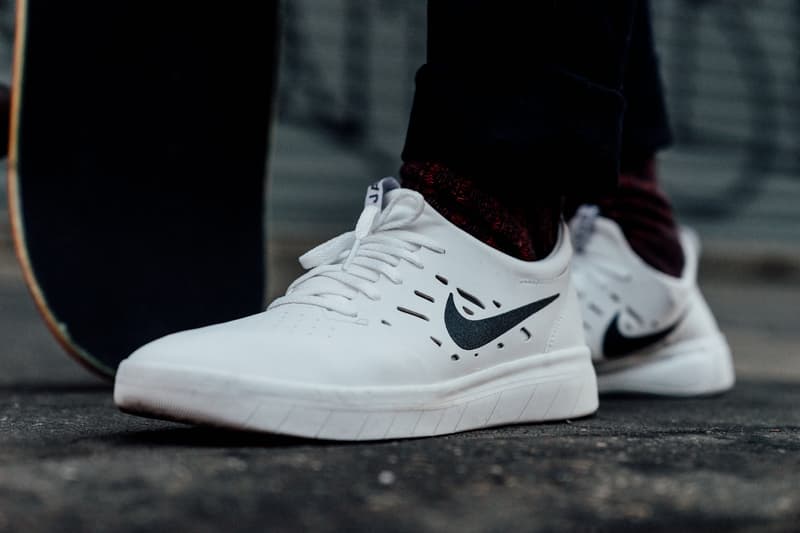 2 of 6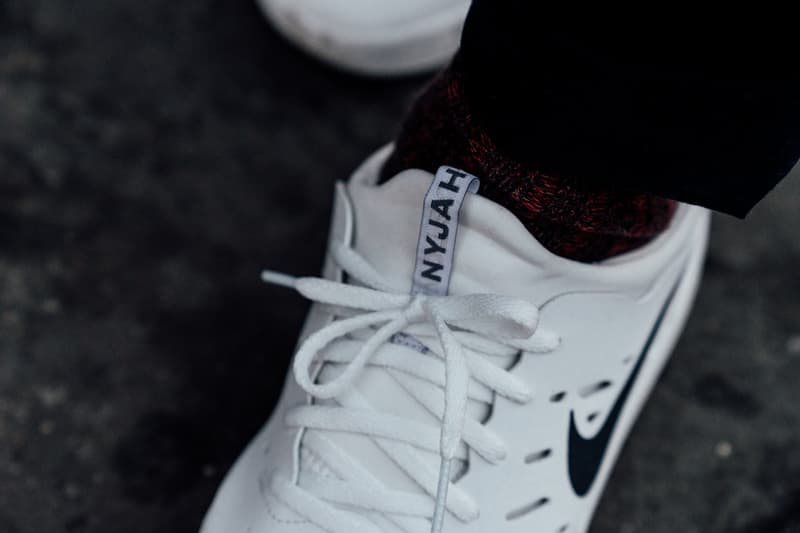 3 of 6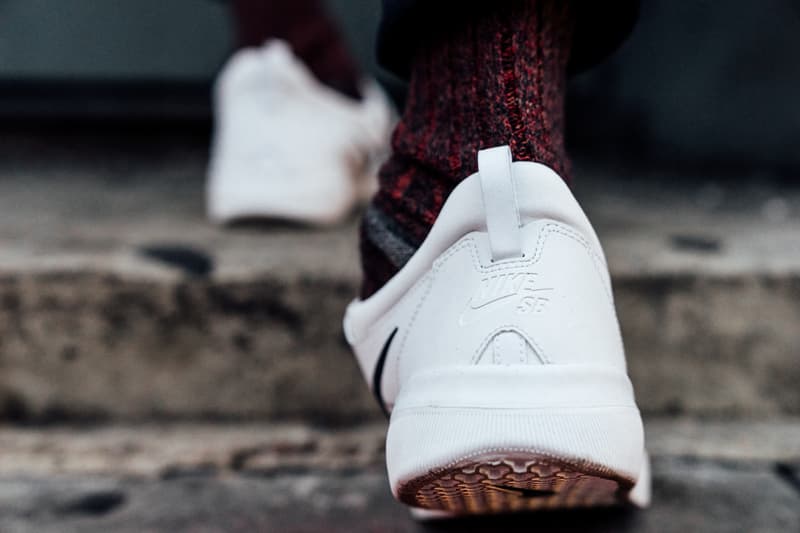 4 of 6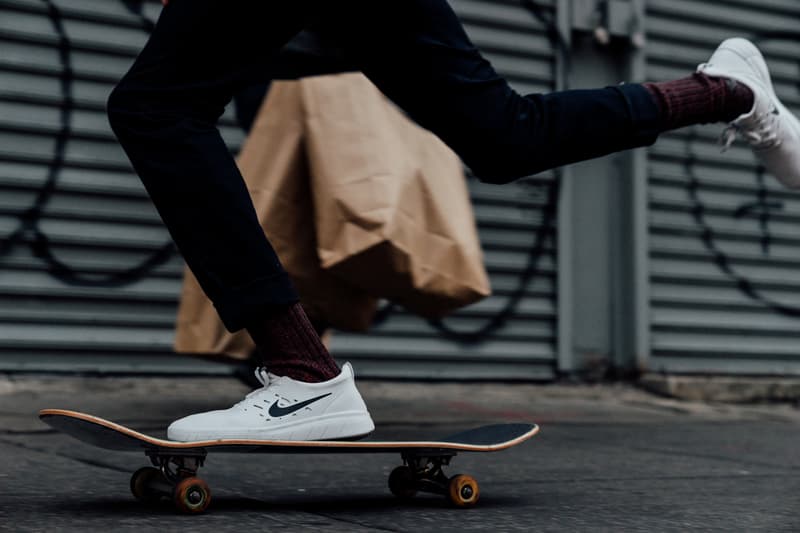 5 of 6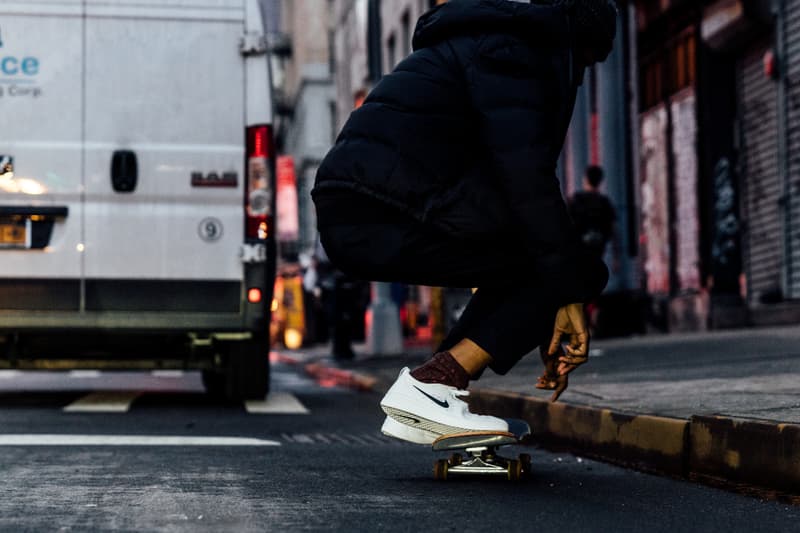 6 of 6
Following up on our first view at Nike SB pro skater Nyjah Huston's inaugural signature sneaker, we now give you an even closer look.
Absent from the kicks is the traditional Nike Air bag. Instead, flexibility and simplicity were key design points. To prevent stiffness and give the shoe a feeling of already being broken in, the "Presto-like" Power Stretch Bootie design features a newly tested variable thickness rubber skin that is sandblasted for a nubuck feel while being more durable than the average suede/nubuck construction. Additionally, Nike Internal Flywire technology makes its way onto the body, hidden underneath the cutouts on the upper to add support where needed.
Catering to natural motion that is crucial to a skater's ability to perform, especially for someone as dynamic and boundary-pushing as Nyjah, traction is not compromised. An outsole with subtle grooves and brand new "Tristar Traction" has independent mobility from the midsole thanks to fewer glue points. The midsole itself also offers another layer of TriStar construction to provide additional flex. Finishing off the design, "SB" lettering and a Nike Swoosh logo are incorporated into the bottom of the outsole, black grip tape Nike Swooshes adorn the lateral and medial sides, Nike SB is embossed on the rear heel, and Nyjah's name is stitched onto pull tabs on either tongue.
The Nike SB Nyjah Free is set to release on March 1, 2018, for $95 USD and is aimed at those who want to push the edge and the future of innovation in the skateboarding community. If it makes you question "why?" and "what is this?," then rest assured that's exactly what the Nike SB design team was going for. Footwear Design Director August Benzien says the Nyjah Free is "a modern approach to skate innovation using only what you need." Let us know if you'll be copping this silhouette come March.