How Vetements Is Making Everyone Want a DHL T-Shirt
As revealed by the brand's CEO, Demna's younger brother Guram Gvasalia.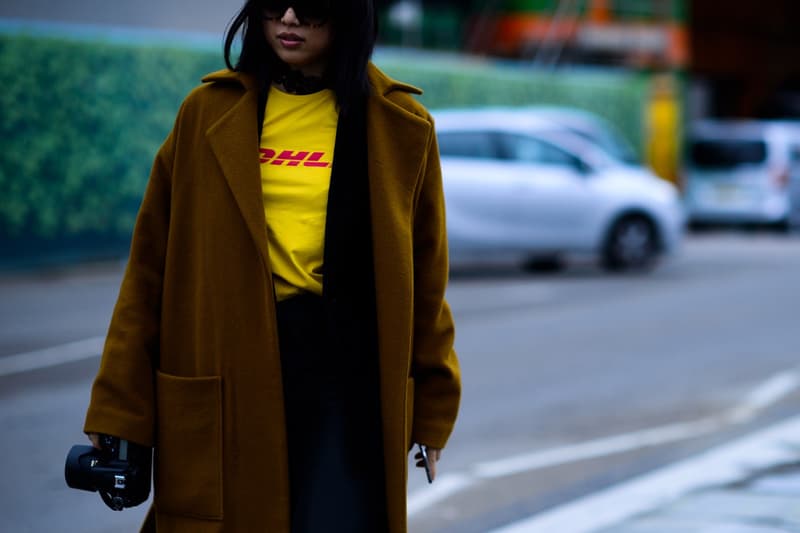 Vetements seemingly became a household name overnight and into a brand that's been widely discussed between front row fashion week attendees to downtown club kids. Aside from the now-famous Demna Gvasalia who overlooks the creative side of the brand is Guram Gvasalia, Vetements' CEO. Guram is Demna's younger brother whose role as the "numbers guy" crosses overs with his duty as creative strategist. Guram talks business to Sarah Mower at The Royal Institute and discusses everything from changing up the fashion landscape to why its clothes cost so much. The folks over at 1Granary were kind enough to transcribe the interview, which sheds light on how Vetements became an "it" brand so easily.
When asked about what luxury means, Guram answered:
"Luxury was always something that was scarce. Today, I don't consider Louis Vuitton to be a luxury brand – yes, the quality is luxury, but if you can go to the store and get whatever you want, it's not luxury. For us, the important thing is that we don't restock and once you come to the showroom, it's the only chance you're going to have to place an order. Once it's sold out, it's sold out. We had hoodies from the first season that sold out super quickly and we had thousands of requests to make the hoodies again. If we were to, we would probably be able to make a million in a day. It's out of respect to the people that bought them first that we don't."
How he ensures that Vetements' products stay in demand:
"There's a basic model you learn in business school. It's called supply meets demand. There are two curves and the point where they intersect is how much you are suppose to produce. It always feels like everyone is ignoring this very simple thing. Because if something goes on sale, it means it was overproduced. We are always trying to change the supply curve, making it just a little bit less than the demand curve, to make sure that you sell out. It is always better to sell one piece less to a store and to be sold out than to sell one piece extra and to go on sale. Because once you go on sale, there's no going back."
Why being selective is important to growth:
"It's very important that once you start growing, you slow down the process of the growth. And you try to stay on a certain level. For us, we had a lot of men buying the clothes from the womenswear collection. It is also figuring out and understanding how many of those men are going down [to the shop] to buy menswear. Are they still going to buy women's? The sales for women's was insane last season. We delivered in the beginning of February and the sell-through has been between 70 and 80%. It is very high for industry standards. Then, the stores come and they want to give you a bigger budget, and you get a little bit afraid that you are selling too much. So basically, we reduced the men's and just limited the amount of stores that can buy it. We put caps on women's orders; for example, stores cannot buy more than ten pairs of jeans and Italian stores are not allowed to buy more than four pieces of jersey in one style. In November, Barney's asked us what the minimum for the order was. And I said: there's no minimum, but there's a maximum. And they said that no one ever speaks about maximum."
Why the brand isn't cheap:
"There are a few reasons. One is that we work with amazing factories. These factories are not cheap. Another thing is the fabric. For example, the hoodies Demna likes to use molton cotton that is very heavy. It is almost 480g compared to the usual 240g. The price of creating this heavy cotton is double the price of creating a regular one. For the normal ones you can go up to 1.5m, but for the oversized pieces it can go up to 3 or 4.5m of fabric. It all comes together with the shipping costs. It is nicer when people save up. They can buy this one piece that they cherish for a longer time, rather than spending money on clothes every week that they throw away afterwards. The whole idea is to limit the production, having less pieces and making sure that people who buy these pieces can cherish it for a longer time. It's moving away from this idea of fashion fashion, to this idea of slow fashion."