The Vetements Display Inside Saks Fifth Avenue Is Literally a Pile of Clothes
The Gvasalia brothers continue their antics.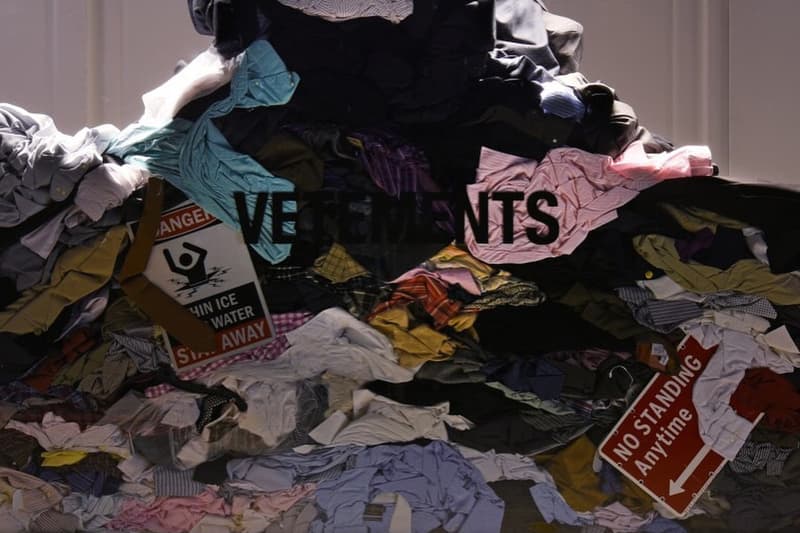 Guram and Demna Gvasalia have always been known to challenge the status quo in fashion and continue to do so with Vetements' latest display at Saks Fifth Avenue. Instead of taking the traditional route of dressing up mannequins or setting up displays, the Vetements display features a messy array of clothing stacked in a pile. According to reports, the clothing used in the display comes from donations from Saks employees and other out of date merchandise. The clothing used in the display will be donated to RewearABLE, a charity focused on providing adults with developmental disabilities with work ready clothing.
This isn't the first time Vetements has turned heads in the fashion world. The Gvasalia brothers announced that they would not be participating in any runway shows in the near future, including skipping out on Paris Fashion Week Men's. Instead, the label debuted its 2018 spring/summer line on the streets of Zürich, using the inhabitants of the city as its models.