Your First Official Look Inside the Palace SoHo NYC Store
One of the largest streetwear stores in the area by far.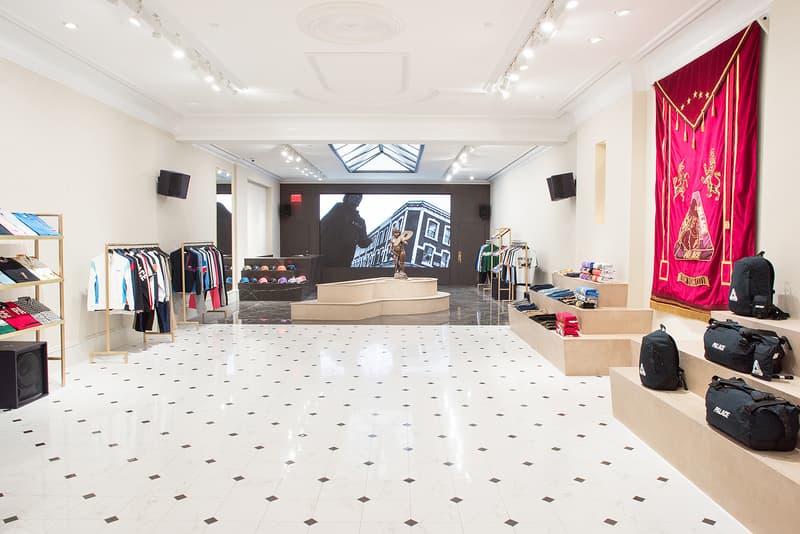 1 of 8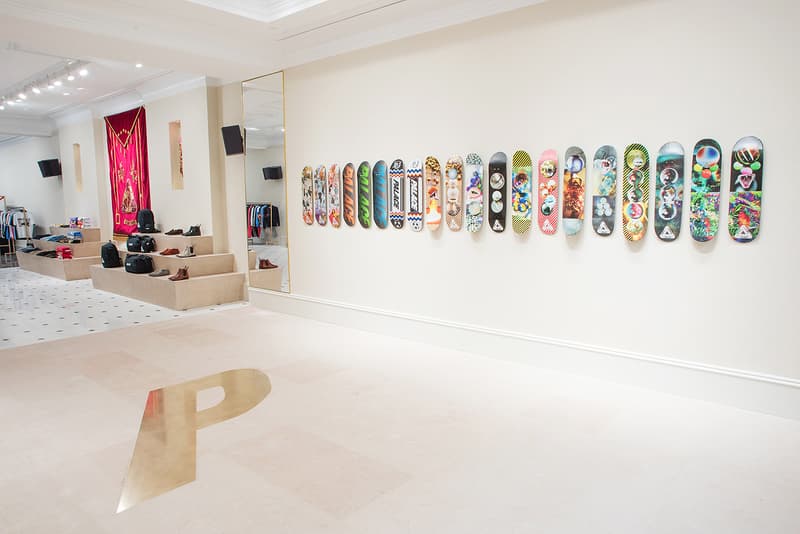 2 of 8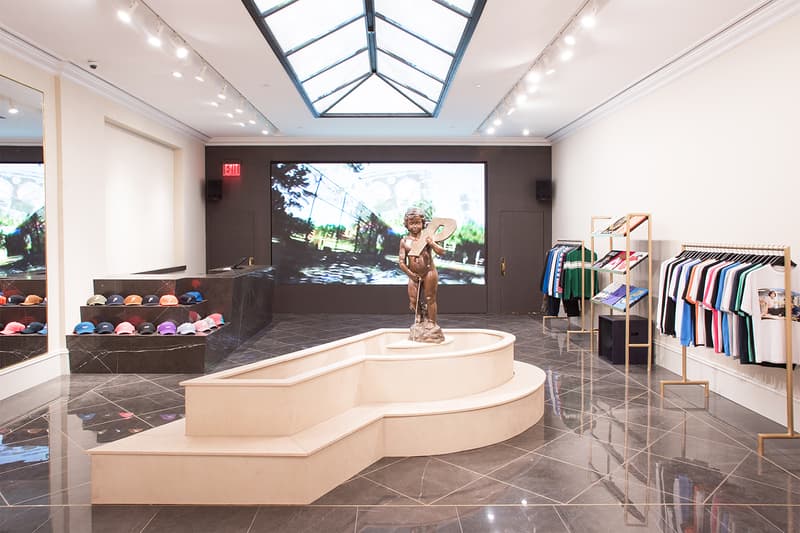 3 of 8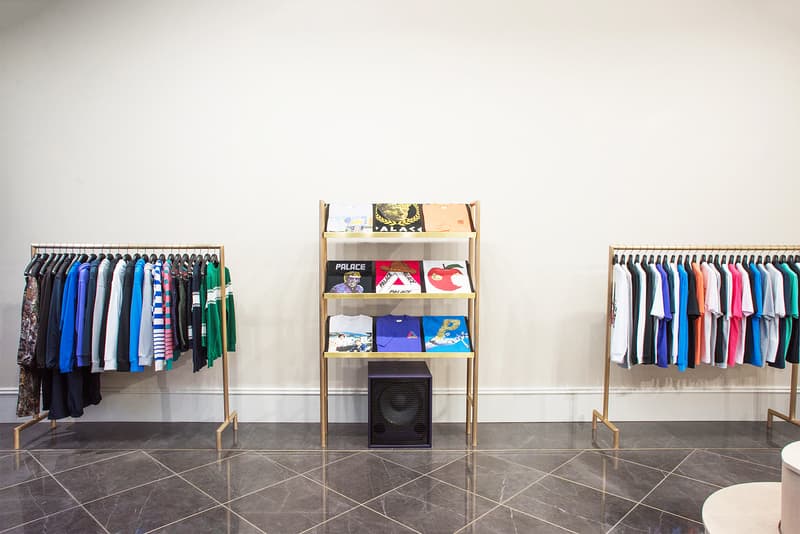 4 of 8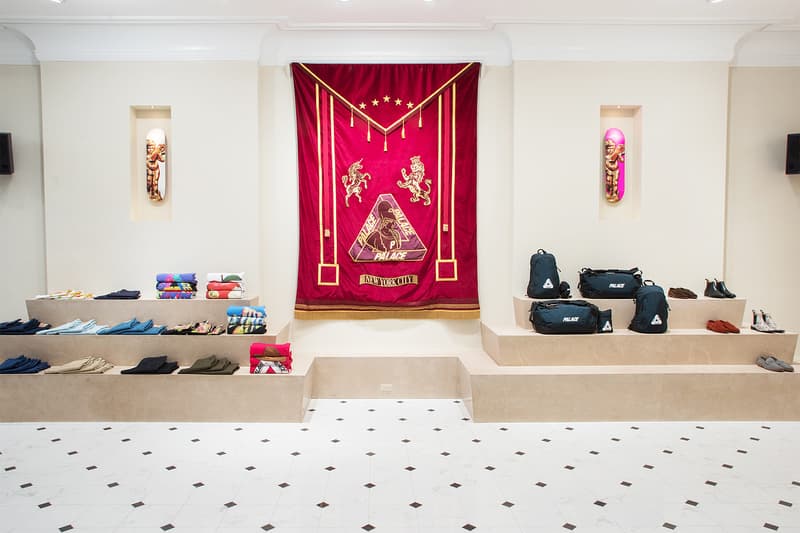 5 of 8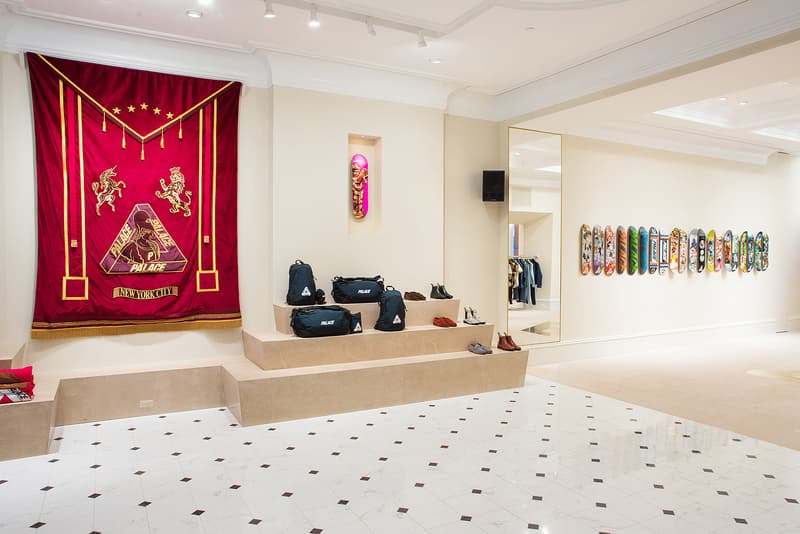 6 of 8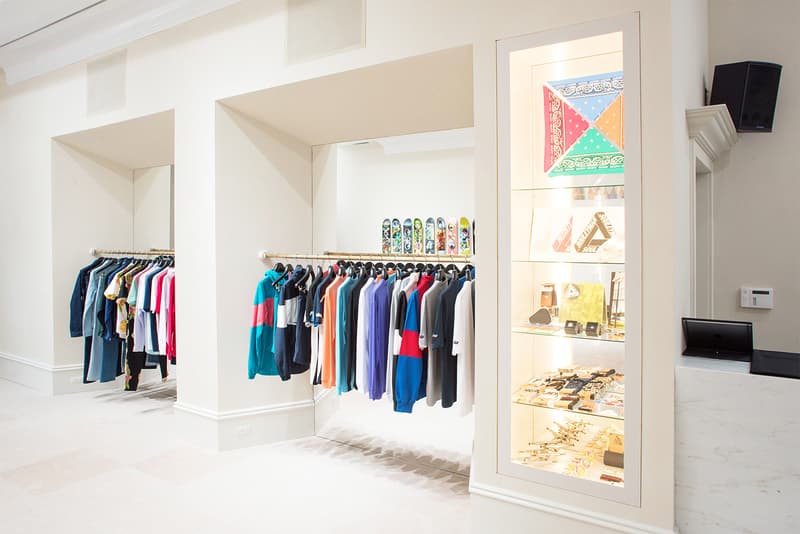 7 of 8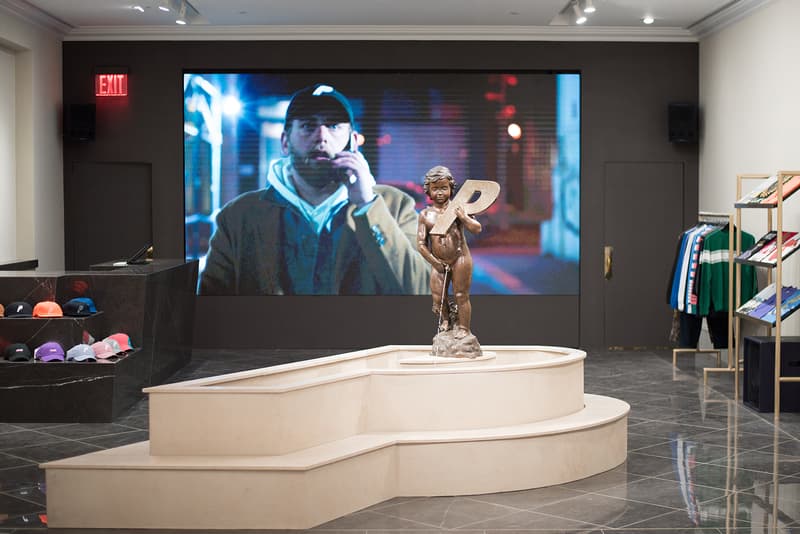 8 of 8
It's been a week of buzz for Palace here in NYC and the store has seen its fair share of fans in and out of its doors; now we're granted digital access into its retail brick-and-mortar on 49 Howard Street in downtown SoHo. The expansive store is one of the largest retail spots to hit the neighborhood, with a simple-yet-striking layout atop its large rectangular marble floor. A projection TV covers the vast majority of the back, while the clothing racks adorn the sides for plenty of perusing while walking around. The centerpiece however is of course the cherub fountain in the rear middle of the store, with a giant "P" formation for sitting and relaxing while deciding upon your next cop.
Check out the awesome store above and visit the next time you're in NYC for the rest of the season's releases.
Palace SoHo NYC
49 Howard St.
New York, NY 10013