Read an Interview Between Rei Kawakubo and Paul Smith From 1995
'Dazed' has republished the interview from its 16th issue.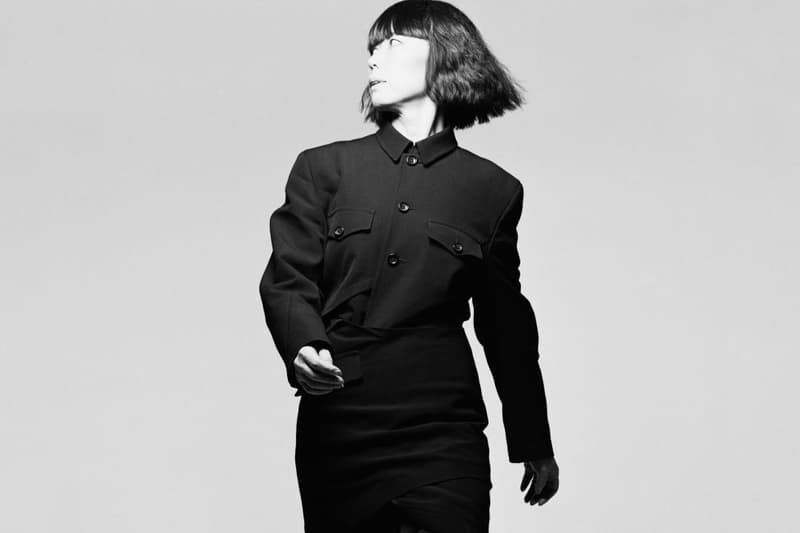 Dazed has republished an interview between Rei Kawakubo and English designer Paul Smith from its 16th issue in 1995. The interview has been published online as part of Dazed's 'Comme Week,' celebrating Comme des Garçons and Rei Kawakubo as the MET's retrospective opens. For the interview, titled 'First lady of fashion,' Paul Smith says he wanted to "ask questions that I wish people would ask me, not typical interview questions" before speaking to Kawakubo about topics including music, the architecture of Le Corbusier, and her favorite foods. Read some key quotes from the interview here, and head over to Dazed to read the full conversation between Paul Smith and Rei Kawakubo.
On photography:
I enjoy looking at photographs but loathe being photographed. I'd rather make clothes than take photographs.
On her earliest childhood memory:
The seasons. Glaring sun and its heat. Snow piled up as high as one metre.
On her favorite films:
I enjoy films which have strong visuals. I certainly do not watch horror, SF or comedy.
If you haven't had a chance to go yet, you take a look inside the Met's "Rei Kawakubo/Comme des Garçons: Art of the Inbetween" exhibition or read Kawakubo's recent interview with Vogue.