Tesla's Solar Roof Tiles Will Finally Be Available Later Today
Delivery and installation later this year in the U.S. and in 2018 for overseas orders.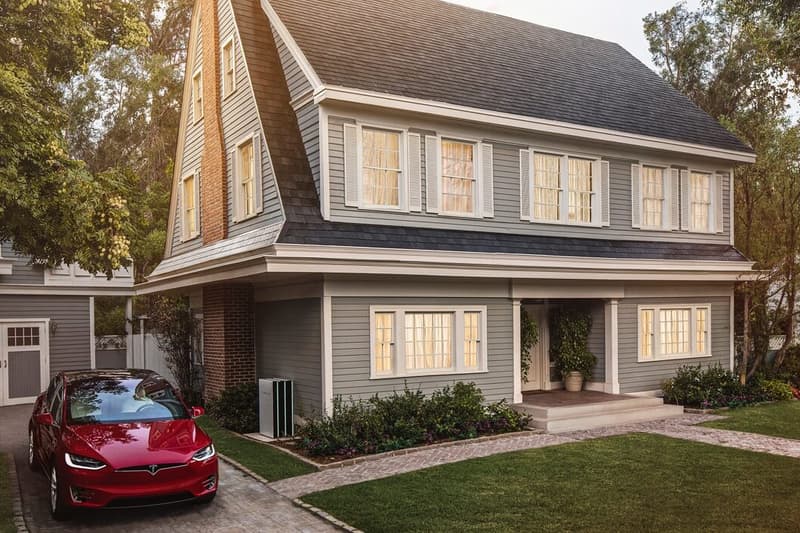 Earlier this morning, Elon Musk took to Twitter to announce that Tesla solar roof tiles will finally be available to order later today. The news follows an initial unveiling back in October of last year; a more finalized version then surfaced last month. According to Musk, smooth and textured black glass will be the first versions available while Tuscan and French slate will be available to order in six months or so. While U.S. orders will be delivered and installed later this year, overseas orders will be deployed in 2018.
Though pricing remains unclear, the system isn't expected to cost significantly more than a typical roof — all the better considering it should should look nearly identical to a non-solar roof while generating enough energy to power an entire household. Better yet, any excess energy can be stored in Tesla's own Powerwall 2.0 battery for backup.
Tesla solar glass roof orders open this afternoon. I think it will be great. More in about 10 hours …

— Elon Musk (@elonmusk) May 10, 2017
Solar roof can be ordered for almost any country. Deployment this year in the US and overseas next year.

— Elon Musk (@elonmusk) May 10, 2017