Here's What Fans Wore In the Palace SoHo NYC Store Opening Line, Before the Police Arrived
Diehards even stood in line for 24 hours in torrential rain.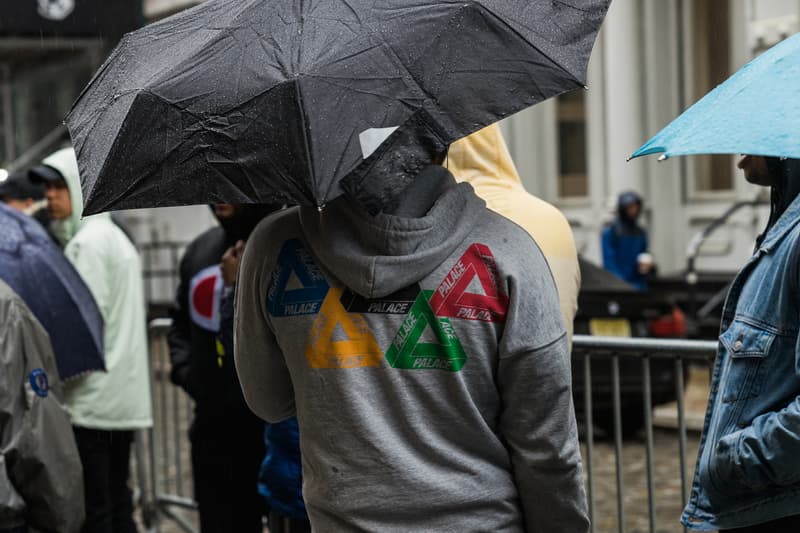 1 of 22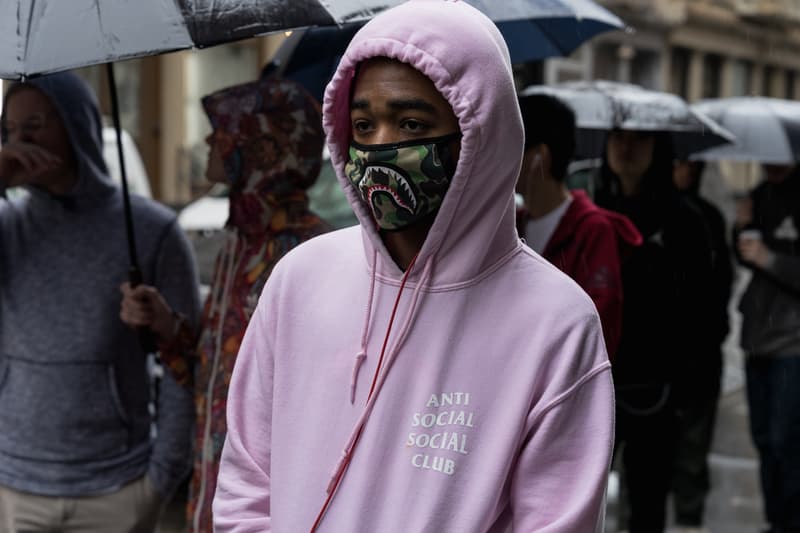 2 of 22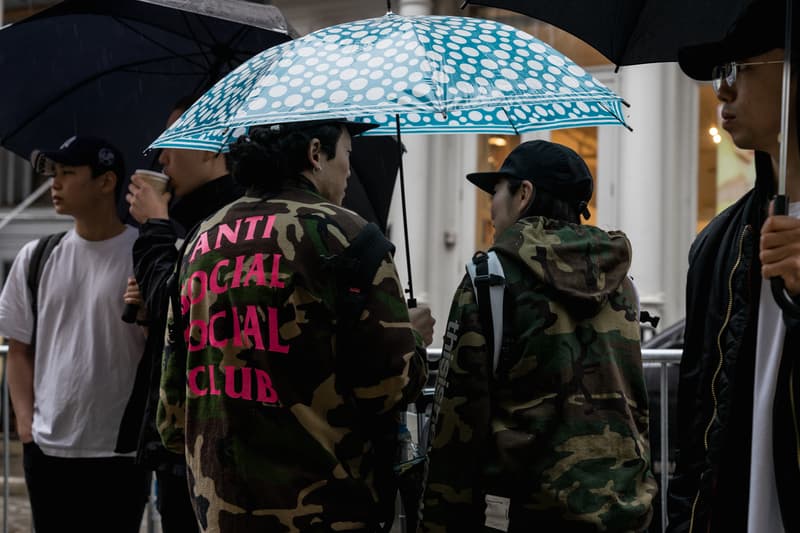 3 of 22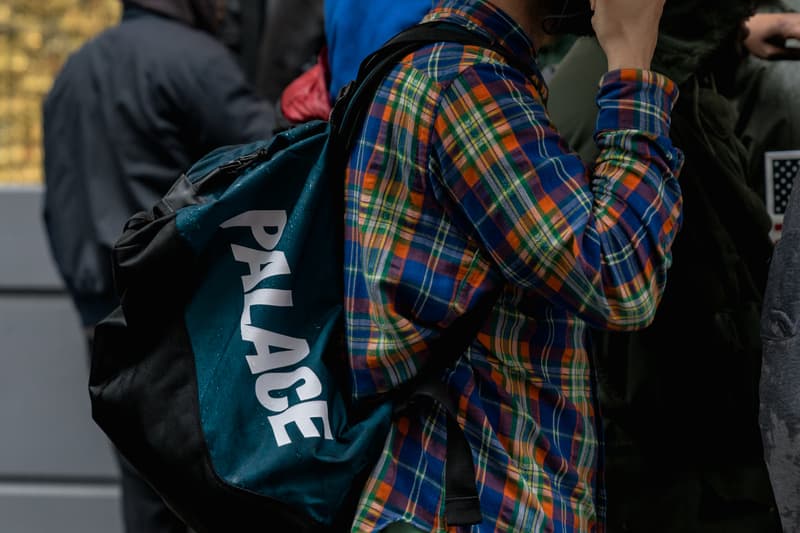 4 of 22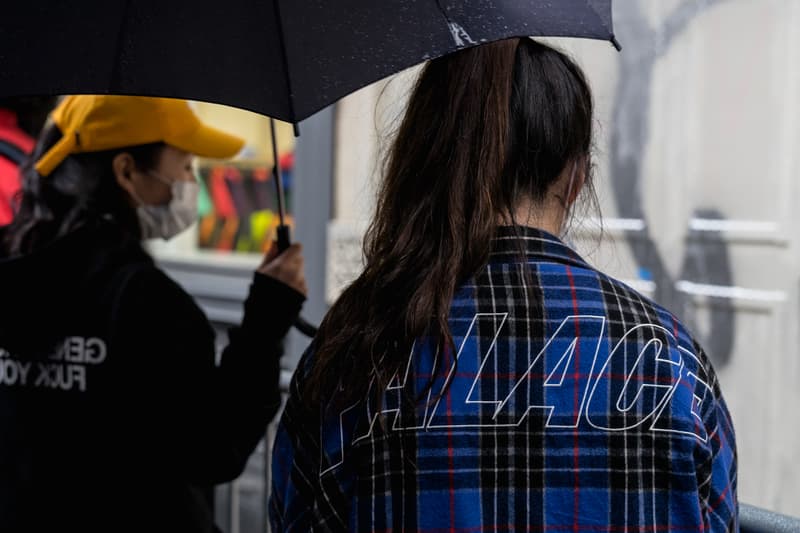 5 of 22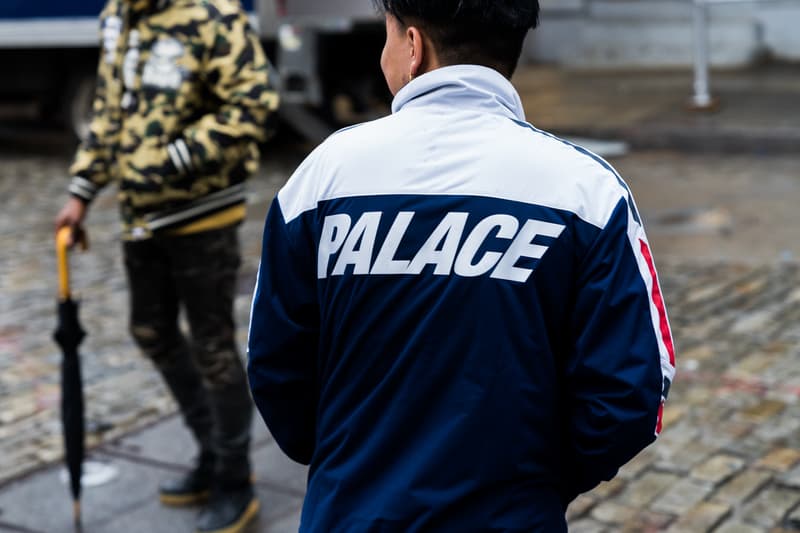 6 of 22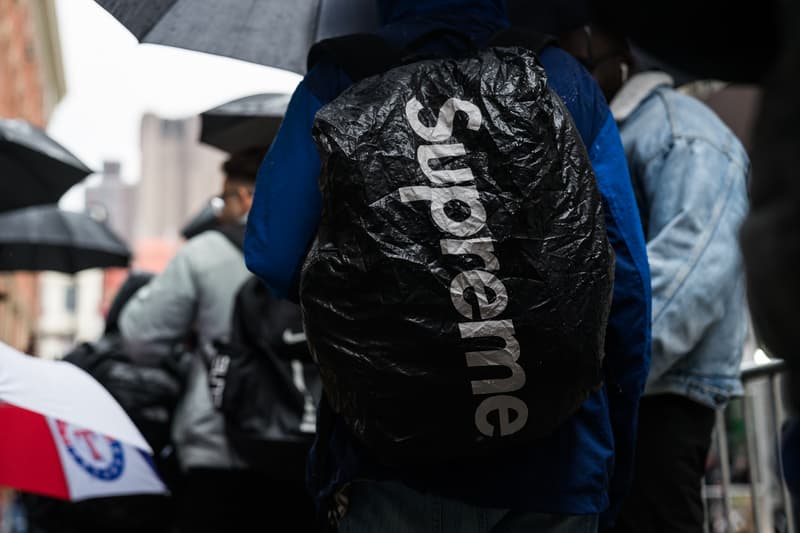 7 of 22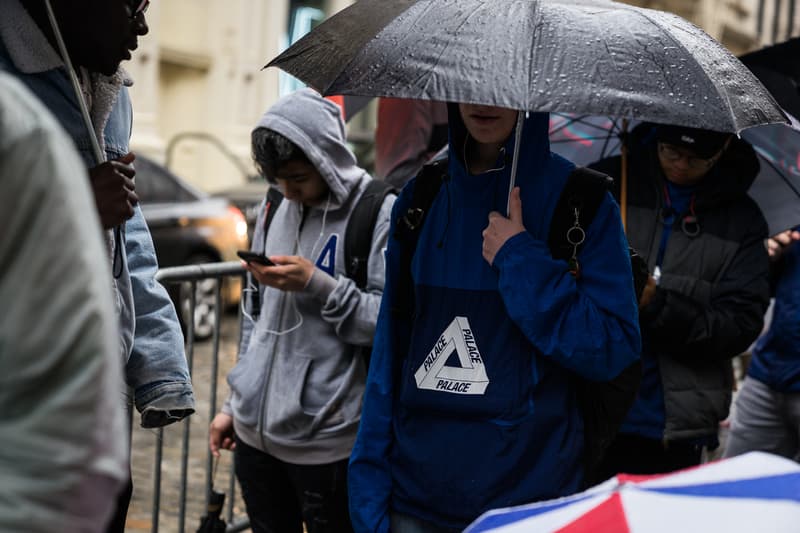 8 of 22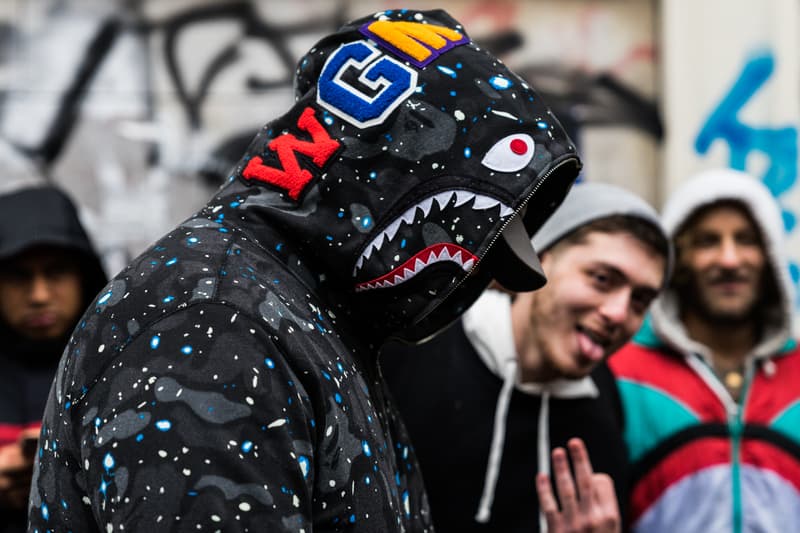 9 of 22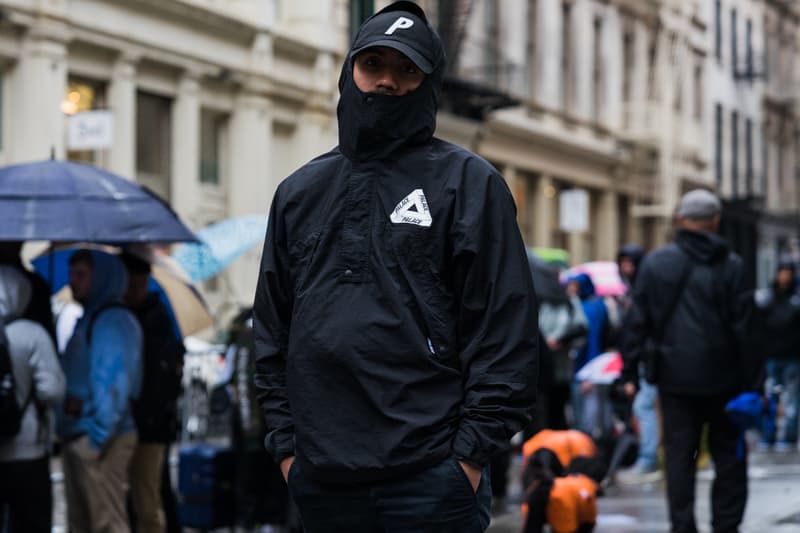 10 of 22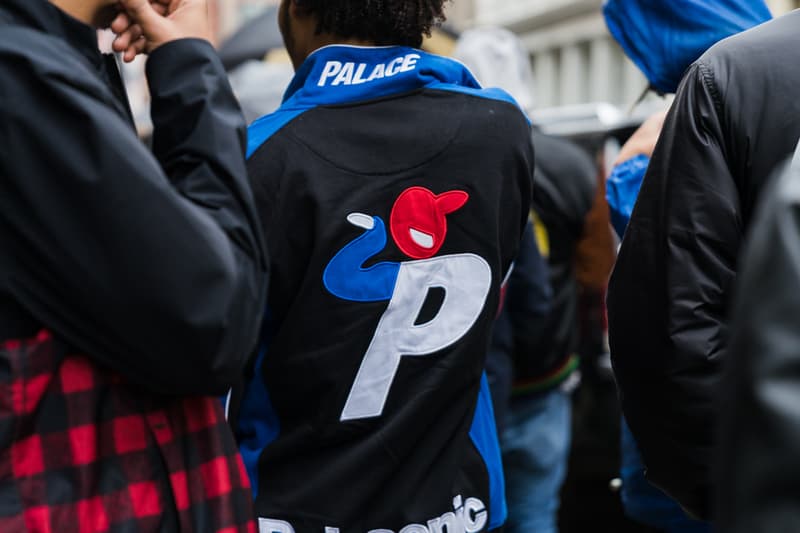 11 of 22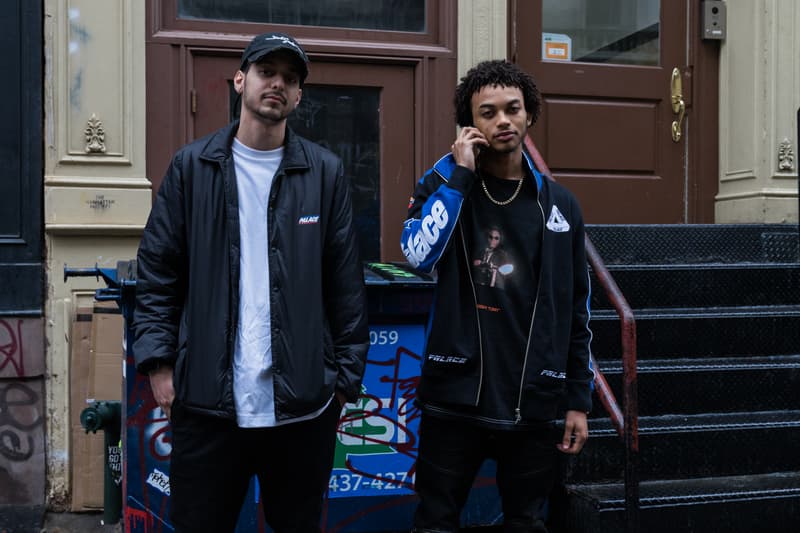 12 of 22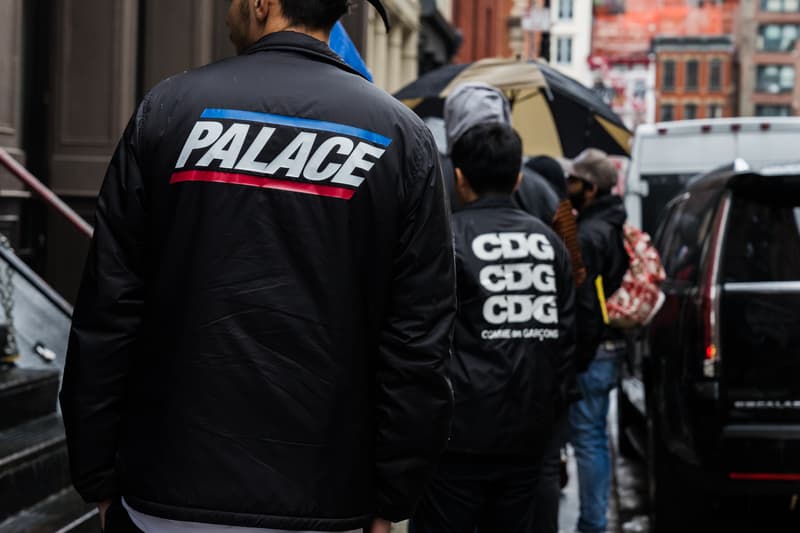 13 of 22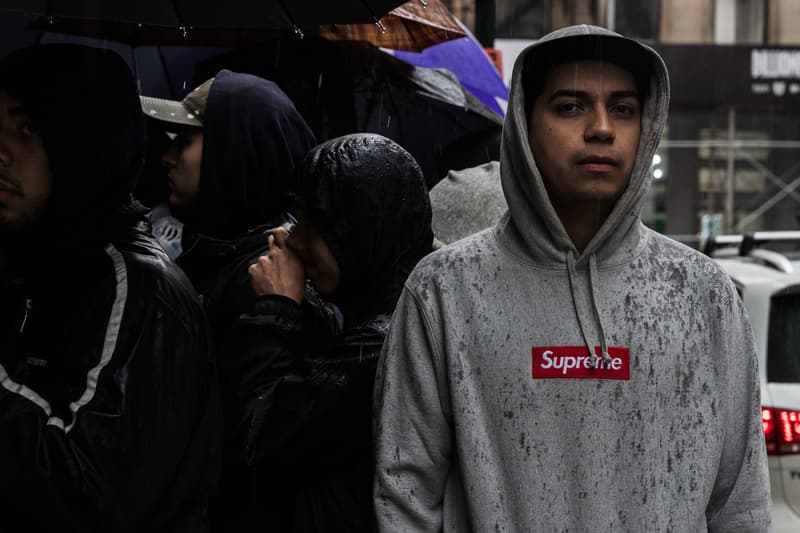 14 of 22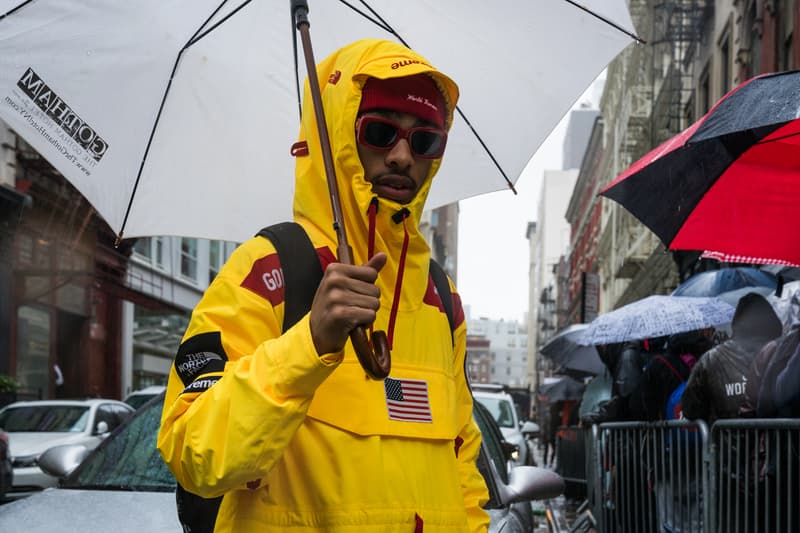 15 of 22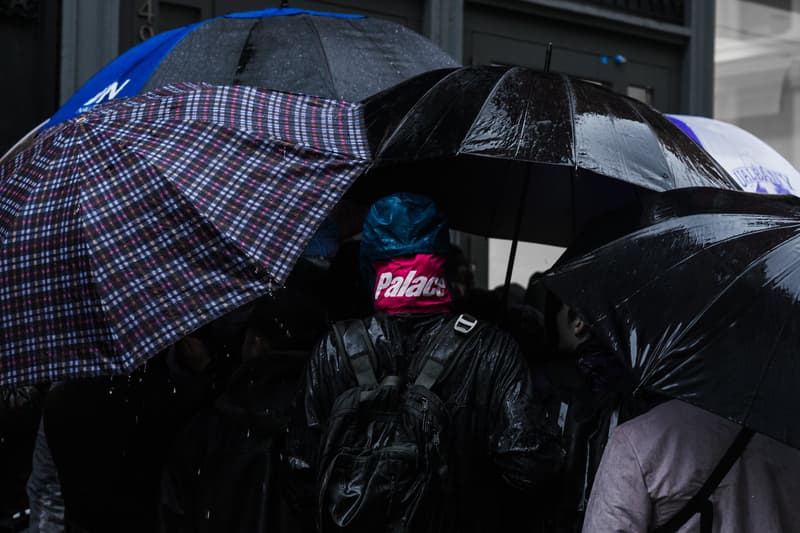 16 of 22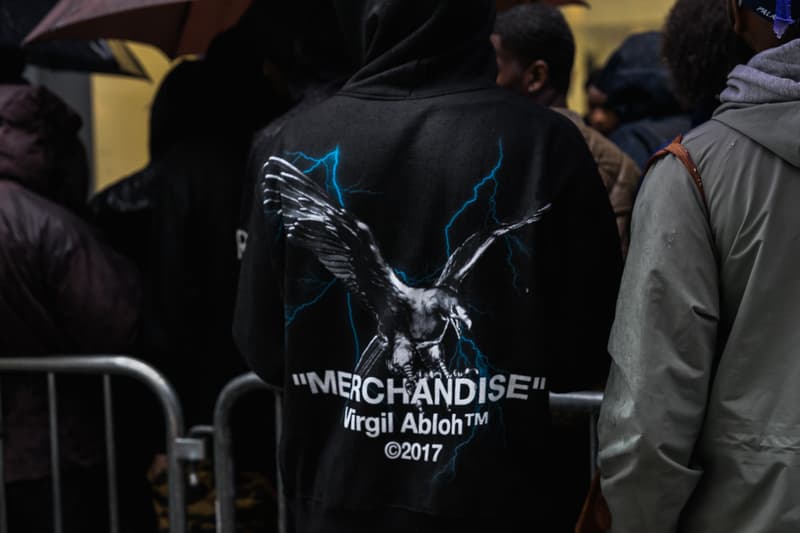 17 of 22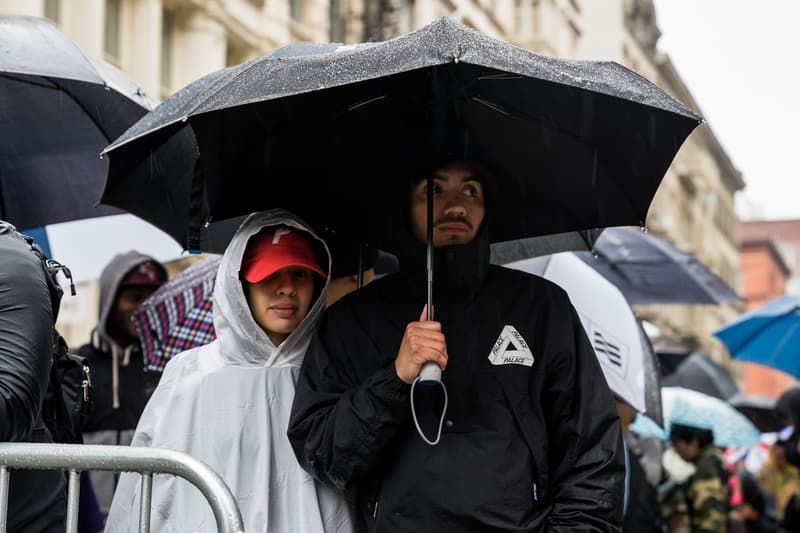 18 of 22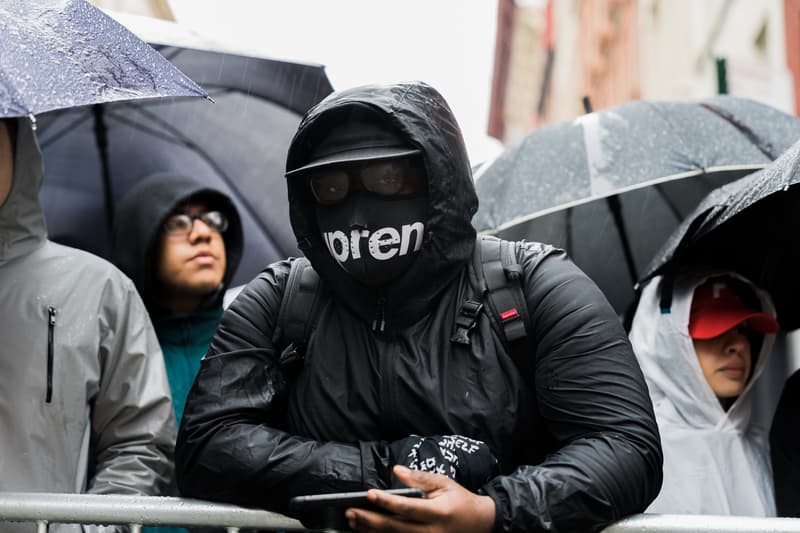 19 of 22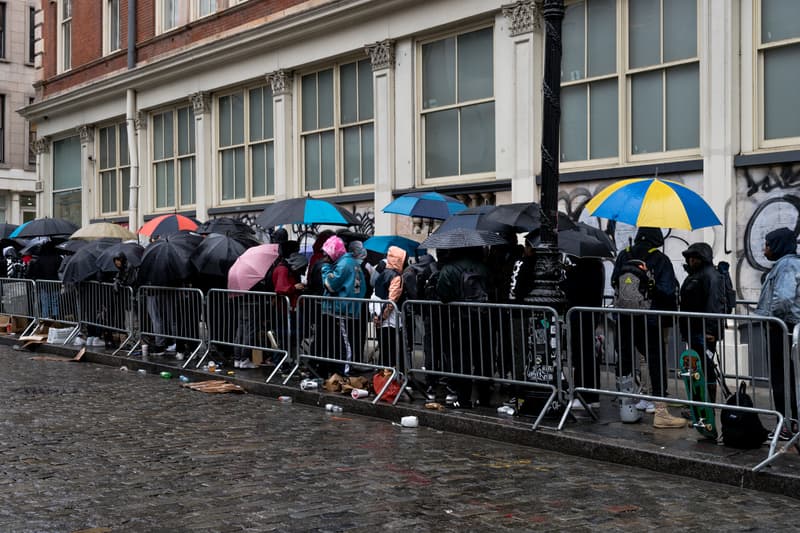 20 of 22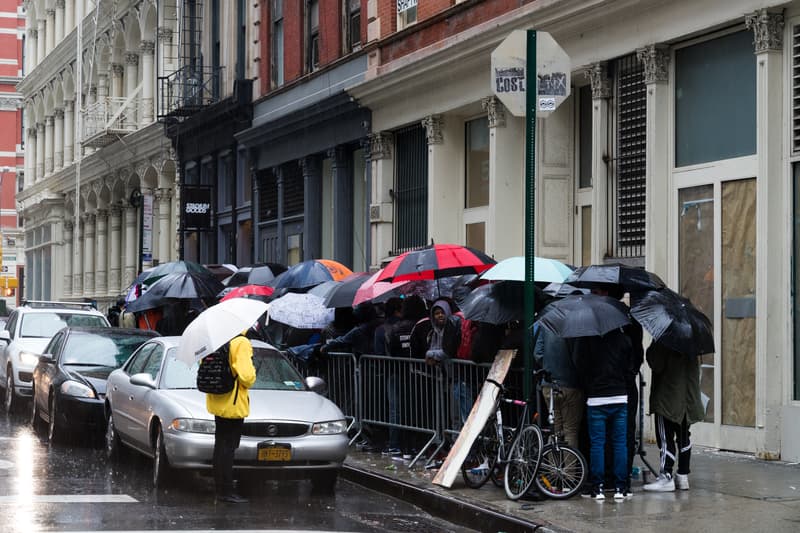 21 of 22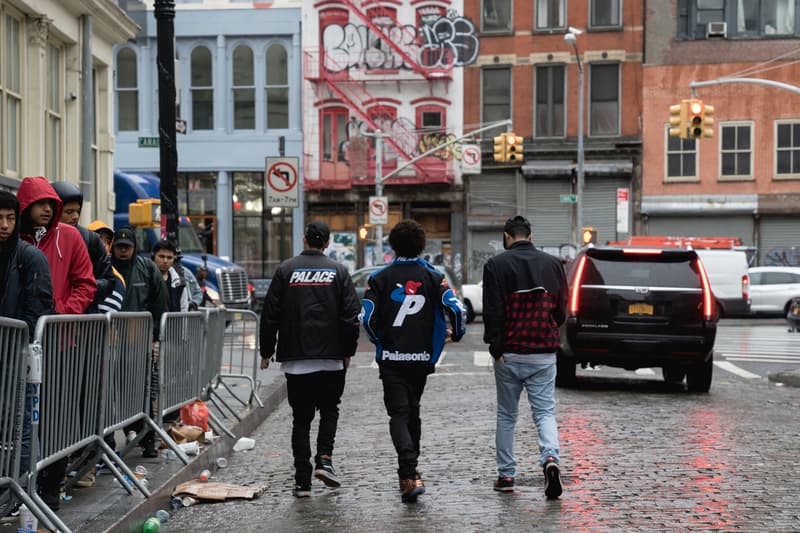 22 of 22
The opening of a streetwear giant such as Palace would naturally draw a line, but no one would expect the turnout to be so large on May 5, 2017. The shop, located at 49 Howard Street neatly between Stadium Goods and around the corner from NikeLab, was announced earlier with a teaser video and later confirmed with a solid address and store hours. While most fans didn't line up until the morning, diehard streetwear fans arrived as early as 6 p.m. EST the night before to get their hands on the latest summer pieces and even the NYC exclusive jacket.
Regardless of the torrential rain, hopeful shoppers stood in line and donned their latest pickups ranging from Supreme and Anti Social Social Club to BAPE and even Palace pieces from previous seasons and collections. The store opening was frantic and packed with hundreds of people, and was eventually controlled by the police who had to shut down the entire street.
View the streetsnap shots of the lineup above and be sure to compare it to the highlights from the Palace drop in London.