Balenciaga Made a $2,145 USD Version of IKEA's FRAKTA Shopping Bag
Demna Gvasalia's Italian-made leather take on an IKEA staple.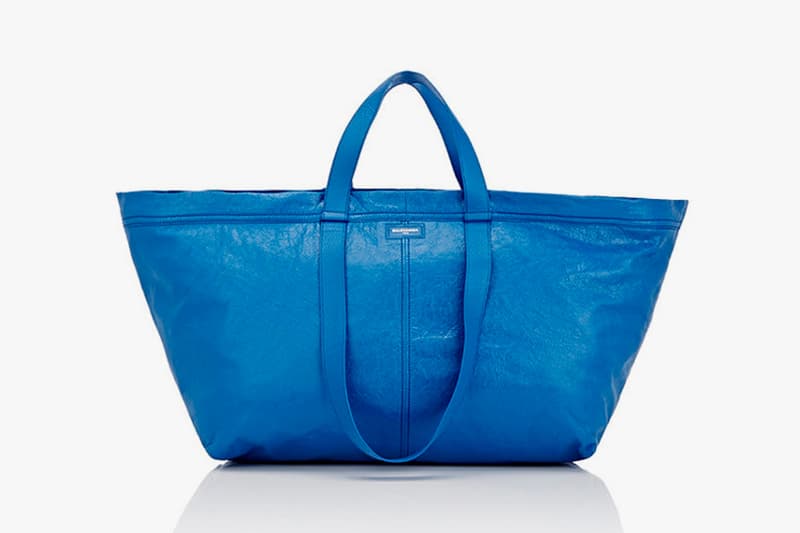 If you've ever been to IKEA, then you're undoubtedly familiar with the ubiquitous FRAKTA. Constructed out of polypropylene and retailing for just $0.99 USD, the large blue tarp-like shopping bag is your go-to for toting home the nicknacks you've picked up during your outing. Now, after introducing a Moroccan footstool-inspired design earlier this year, Demna Gvasalia and Balenciaga have turned their attentions to the aforementioned FRAKTA. This isn't just any tote, however. As you might expect, Gvasalia has put a luxurious spin on the original, retaining its signature blue look while ditching the polypropylene in favor of premium leather and Italian construction. Gvasalia has also added a couple of functional details, including black fabric lining, an interior pocket, a key ring lanyard, and a zippered closure at the top.
Balenciaga's IKEA-like Arena Extra-Large Shopper Tote Bag is available now from Barneys for $2,145 USD.